If you guys follow me on InstaStories, then you know I've been obsessing over the new Facial Steamer I received last week from Panasonic. It's only been in my life for a few days, but I HAVE to tell you how life-changing at-home facial steaming has already been!
The night I got it, I immediately wanted to test it. SO, I steamed my face post-face wash to see what it was all about. It was the best feeling everrrrr. It was like an at-home spa treatment. I felt like I truly got into the depths of my skin – ya know, the places that all your left-over makeup hides and creates those unwanted pimples we all get. YEAH, it got that deep.
THEN, the next morning I decided to try it pre-makeup…and let me tell you…I'm hooked.
Not only is it the best way to treat yourself while you're sipping your morning coffee and busting out those early-morning emails…but it is SO moisturizing, and is my new favorite way to prep my skin for a full day's makeup!
I shared with you on InstaStories that I was nervous about it being too hot for my face, but it's the perfect temperature! "The Panasonic Nano Facial Steamer uses a warm, gentle steam mist to help open pores and assist with cleansing skin," so it's completely doable, even if you have sensitive skin.
If you fill the water tank up, it's a 6-minute steam. If you don't have that much time in the morning, then you can fill it up half-way for a 3-minute steam. AKA there's no excuses as to why you can't treat yourself in the morning with a little at-home facial.
You know when you come out of hot yoga, and your whole body feels like it just took the biggest, freshest breath of air? Yeah…it's like that, but solely focused on your face. It's honestly magic and the most revitalizing part of my beauty regimen ever.
Run, don't walk, to get your hands on a Panasonic Nano Facial Steamer of your own. Then thank me later.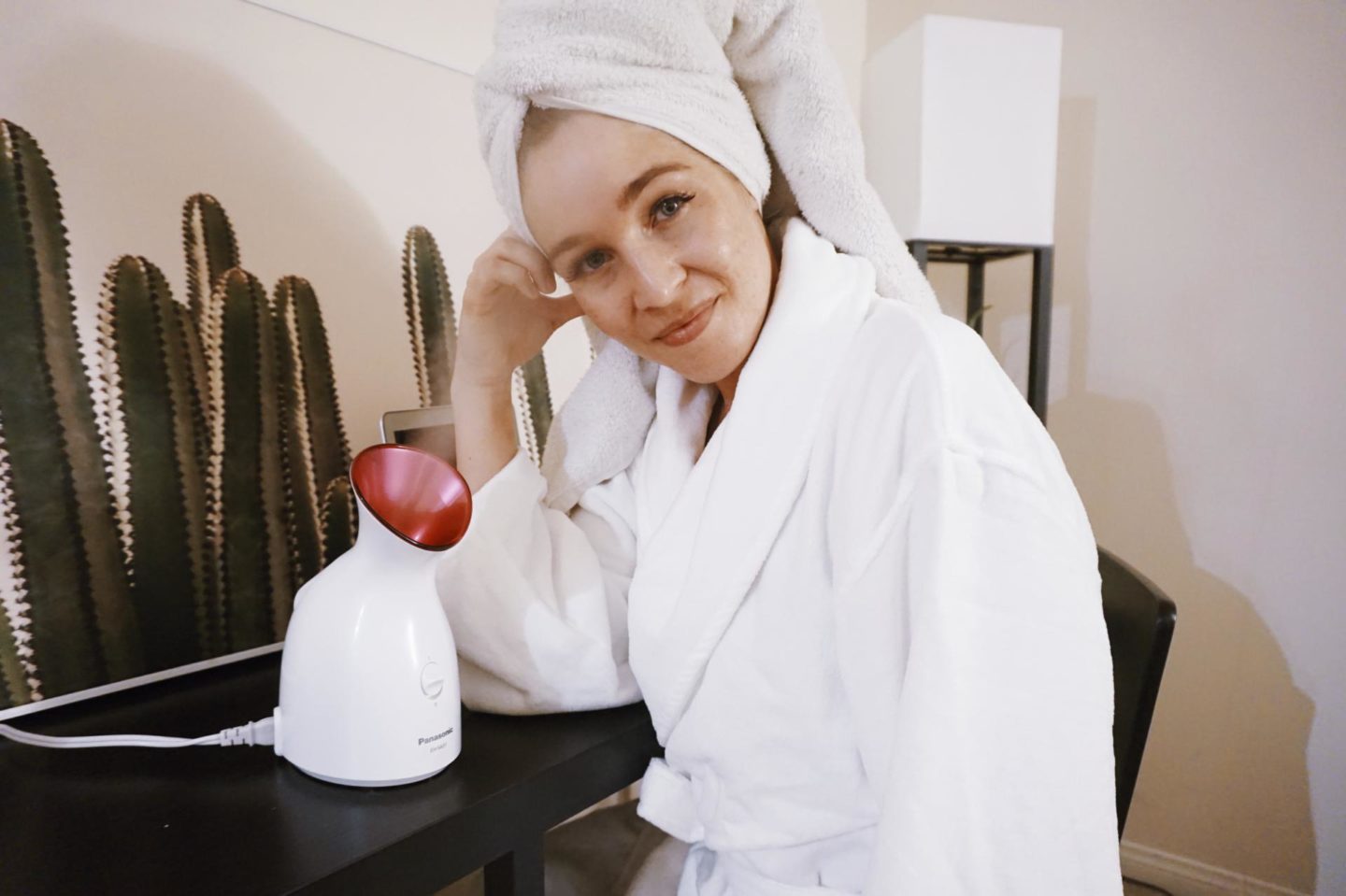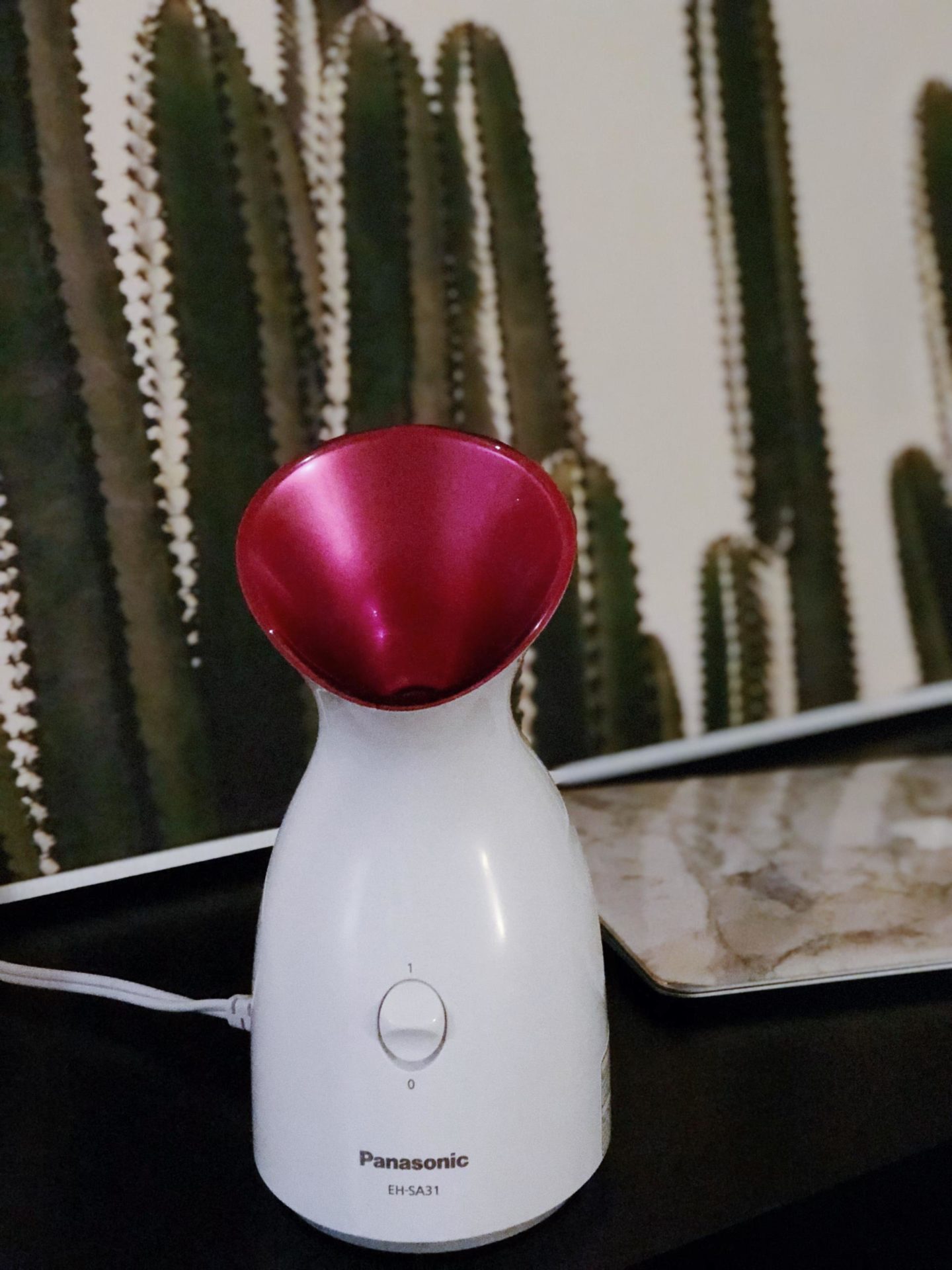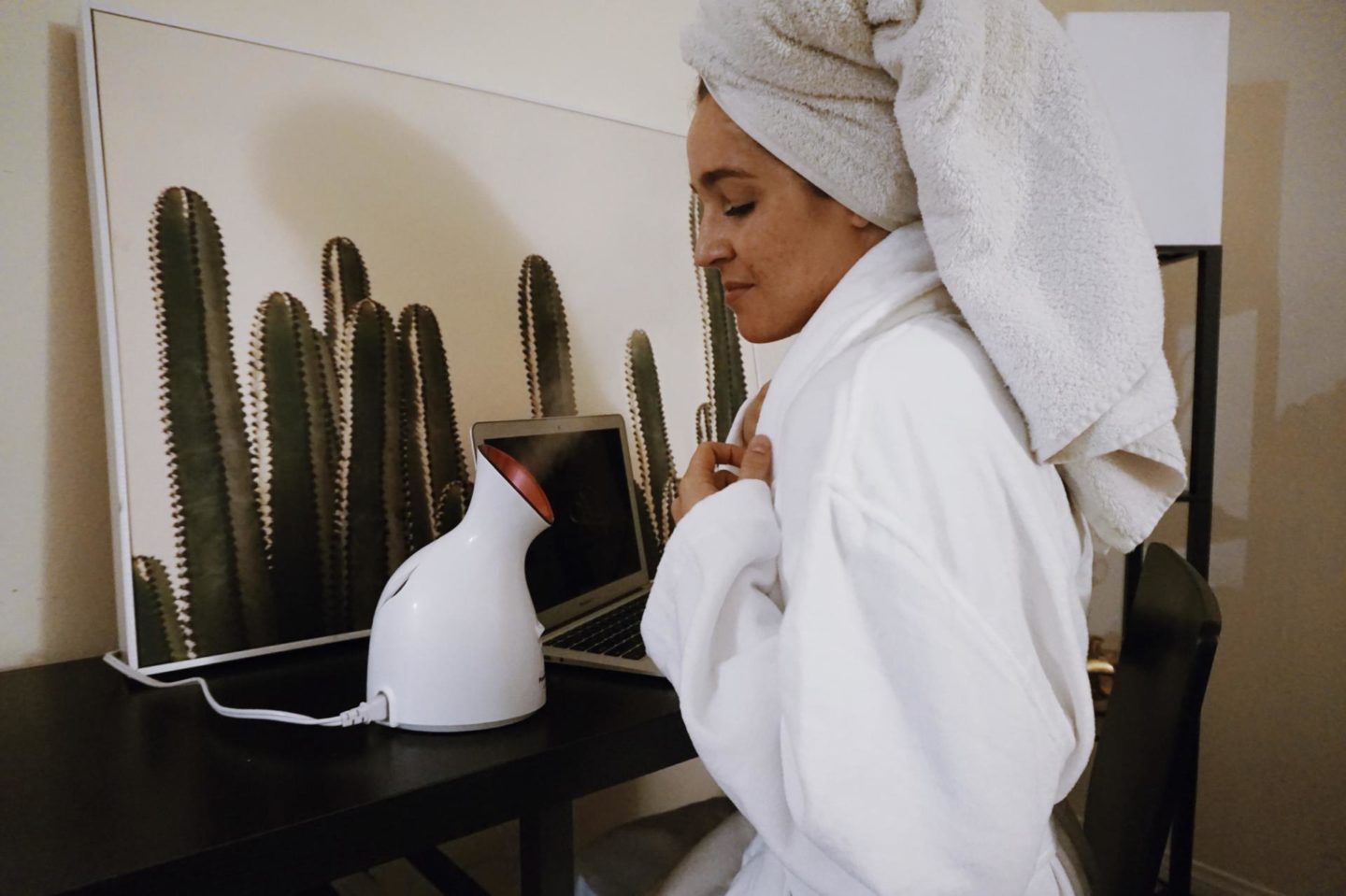 Just LOOK at how moisturized my face is post-steam – NO product, just a quick 6 min steam!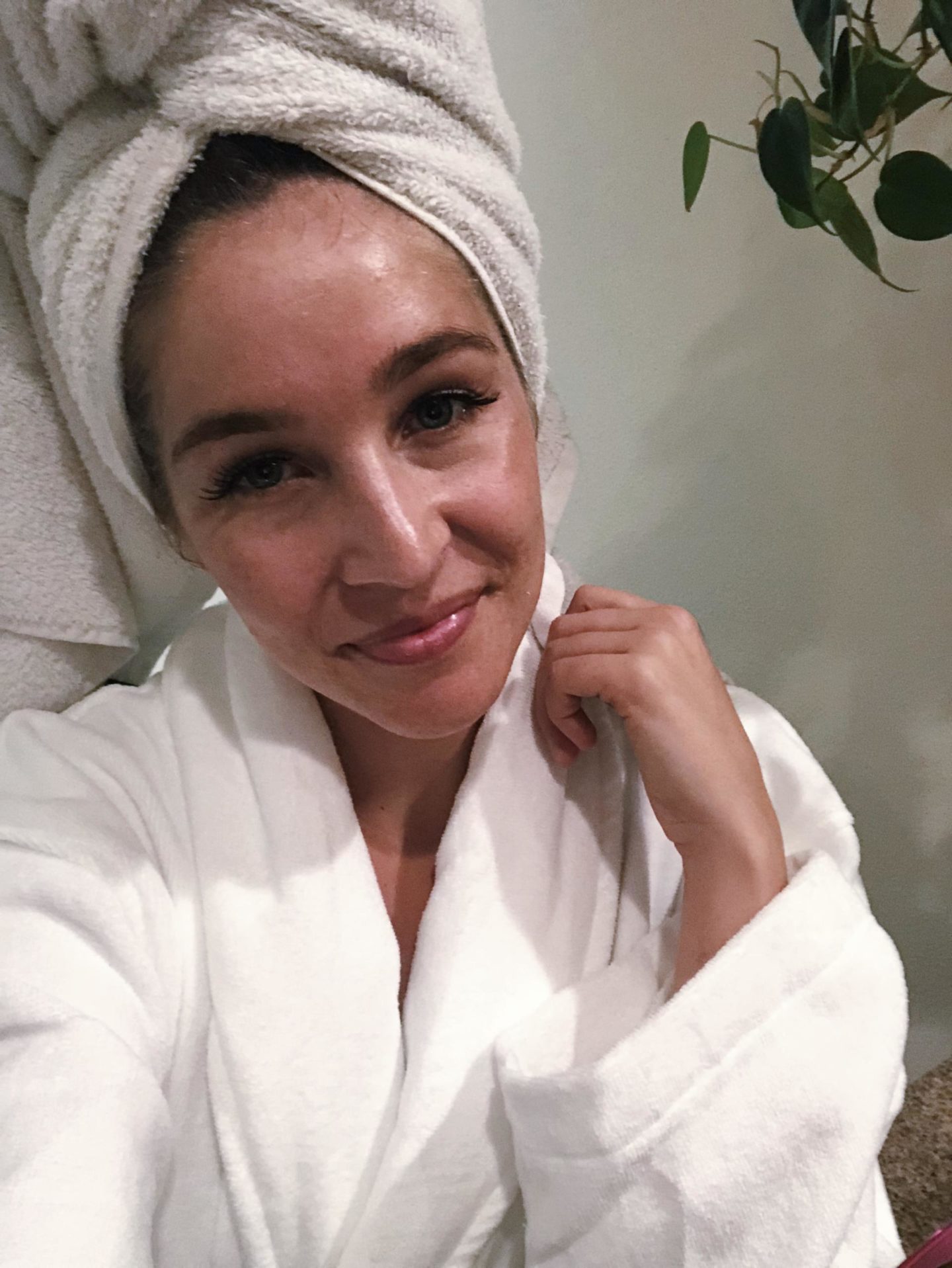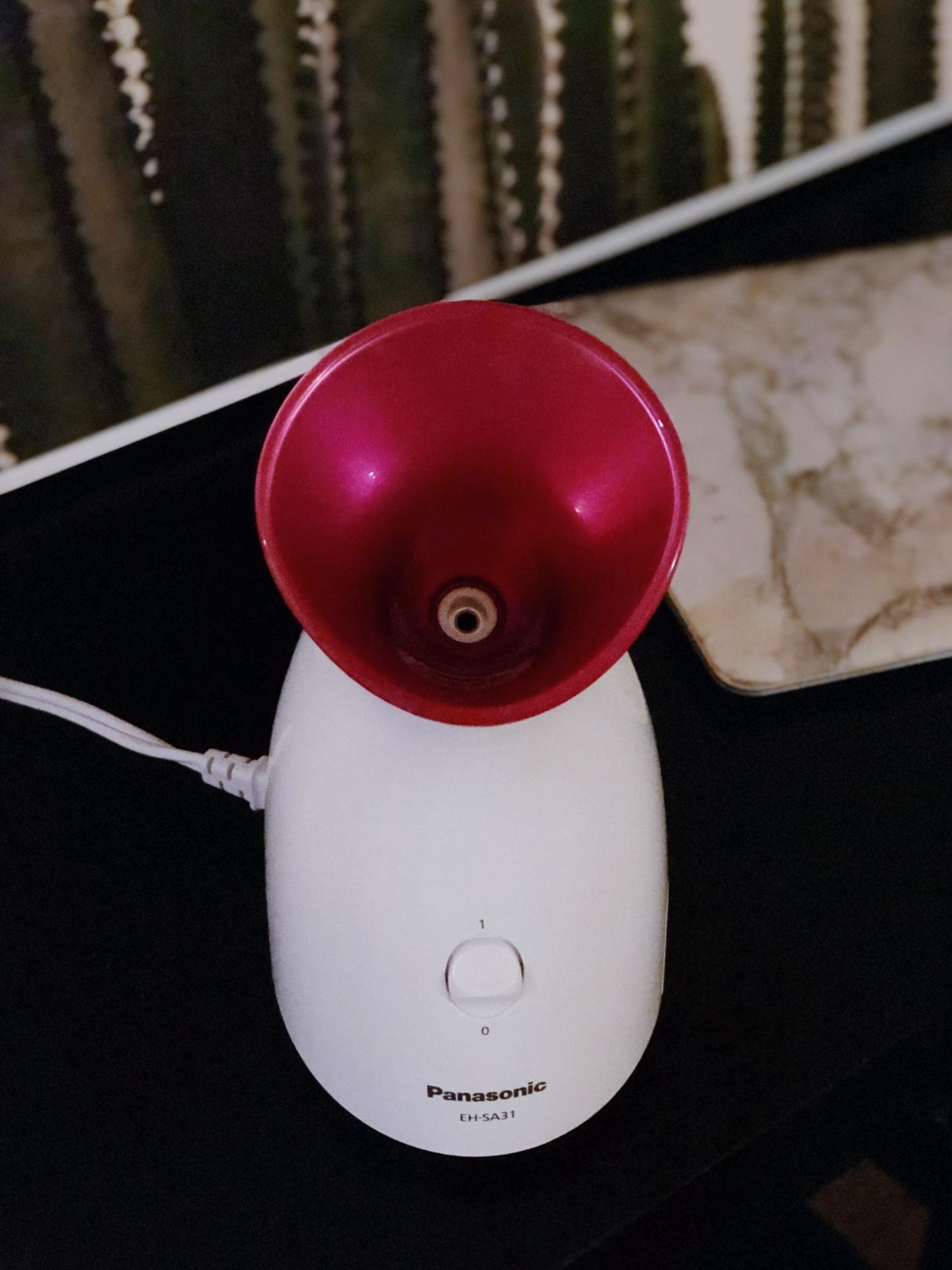 This is a sponsored conversation written by me on behalf of Panasonic. The opinions and text are all mine.