Growing up my mom did a great job of making sure all bathroom (and kitchen) items were completely stocked at all times. I swear she even had multiple back-stock of some items so we would never have any 'SOS' moments. It's funny how these sweet things are often overlooked by kids – that is, until, we MOVE OUT on our OWN. I will never forget when I realized how HARD it was to keep the cupboards full in my first apartment, not to mention how expensive it was!
My mom always kept specific brands in the house, so when I went to buy what I was familiar with, it was a rude awakening at how much money she spent on us for all of those years. Name brand items quickly became unnecessary.
The one name brand that I could still get away with purchasing, and say that you truly get what you pay for without breaking the bank or sacrificing quality is Pantene Pro-V. We'd been using this brand on our hair since I could remember, so I was pleasantly surprised when I realized it was a brand I could continue to purchase on my own!
Other than the price, the best part about Pantene Pro-V is that they've been perfecting their science since 1945 to ensure each individual's unique hair will be healthy, strong, and SHINE from the inside out. Their shampoos and conditioners contain Pro-V nutrients (hence the name) to 'help prevent and repair the signs of damage.'  "It is a real, long-term solution for hair health, not a temporary or superficial fix." The "nutrients penetrate all the way to hair's core to genuinely and effectively make hair healthier." 
I'm generally a pretty confident woman, but everyone has their days when they're just NOT feelin' it, amiright? The worst is when one of those days happens to be a bad hair day. I don't know WHY, but if my hair isn't right…then I'M not right.
Pantene Pro-V's goal is to make sure every woman, no matter her hair type, is BOLD and CONFIDENT every single day, with hair that SHINES. Who doesn't want that??? You can also buy their products on Amazon, which means you can buy from the comfort of your own bed. No lines, no stores, no traffic, no parking…no excuses!
I decided that Pantene's Repair & Protect was the best option for the current state of my hair. Since I was in 7th grade and was finally given a flat iron, I have been blow-drying, straightening, and curling my hair nearly every single day. The only saving grace is when I decide to go au natural and let my naturally curly locks have a mind of their own, but in all honesty I hate doing that!
"Pantene Pro-V Repair & Protect can help repair SIX MONTHS OF DAMAGE IN ONE USE and provide continued round-the-clock protection. The collection includes concentrated moisturizers and conditioners that help reduce hair friction and tangles while smoothing the hair to provide damage protection, resulting in a visible reduction of damage."
BASICALLY, IF YOU NEED TO REPAIR YOUR HAIR, THEN YOU NEED TO BUY THIS ASAP.
I can't think of a better way to start 2017 than with luscious locks that shine around the clock, so make sure to try Pantene Pro-V for yourself!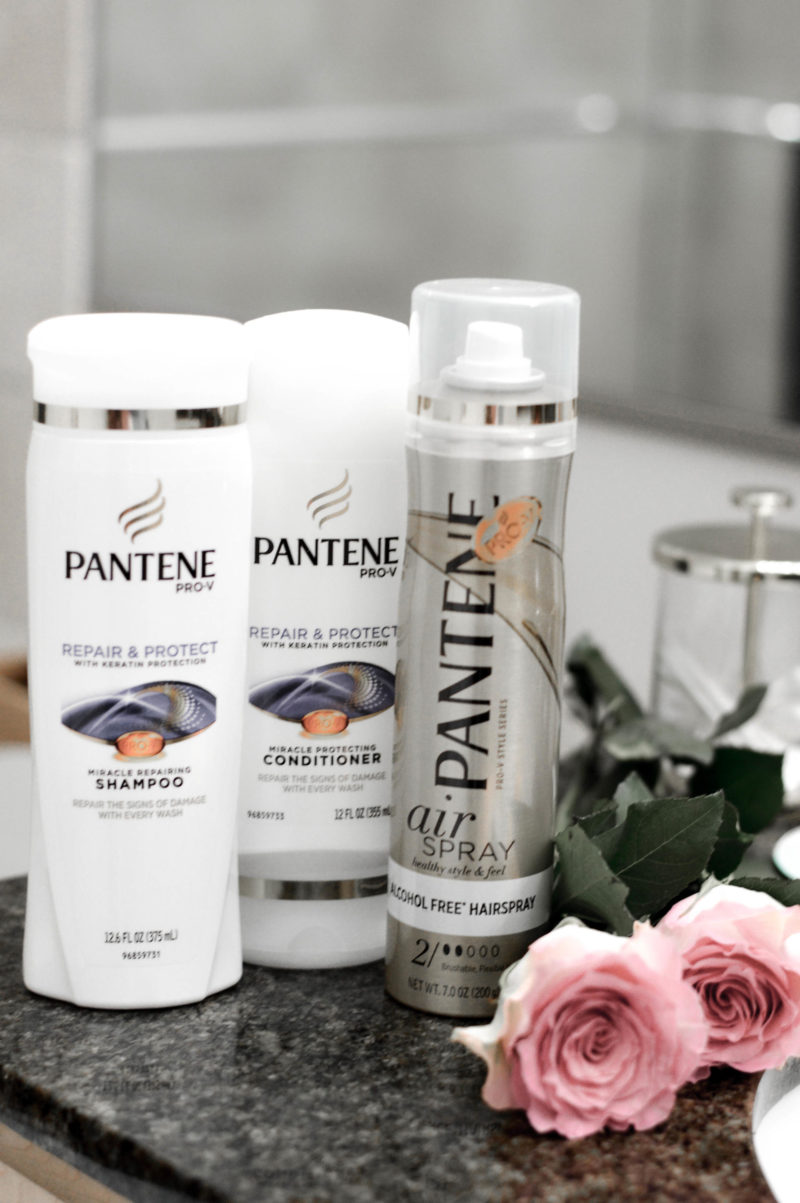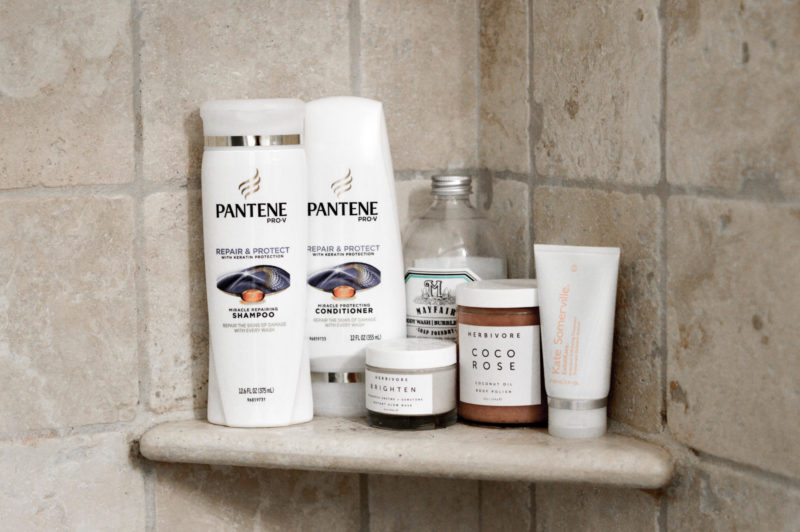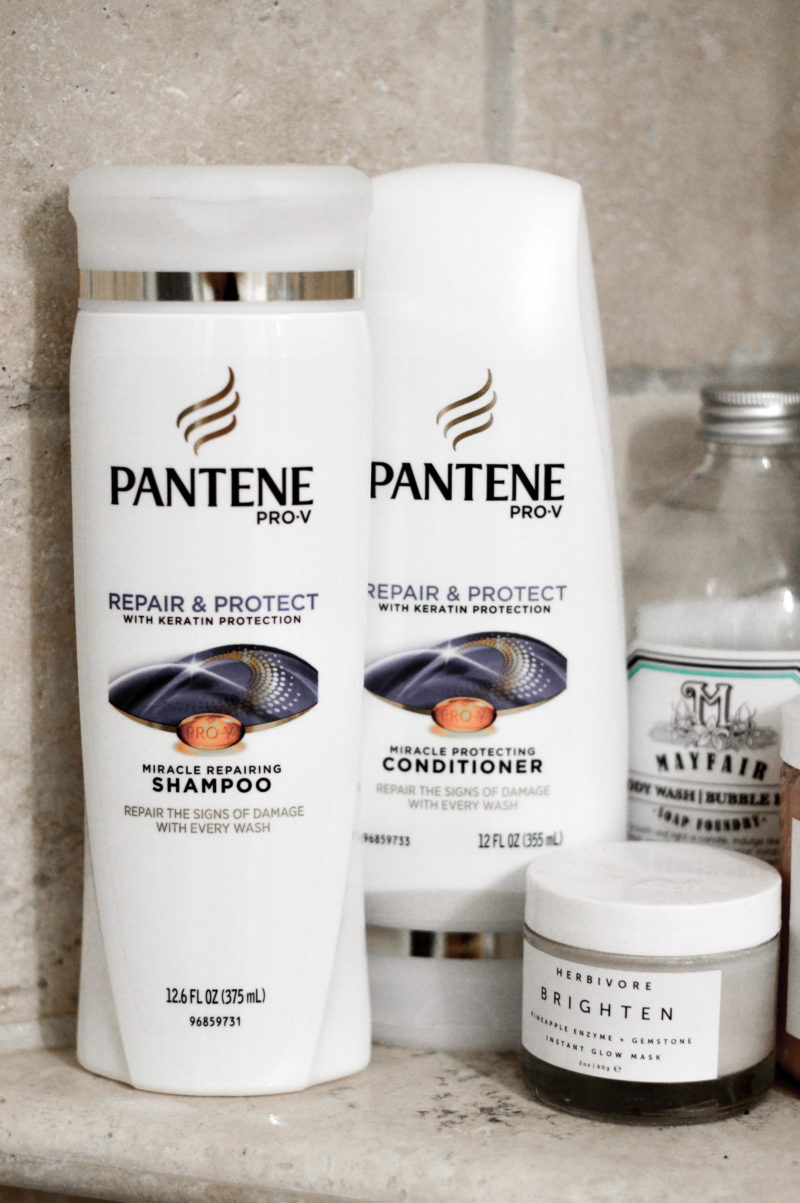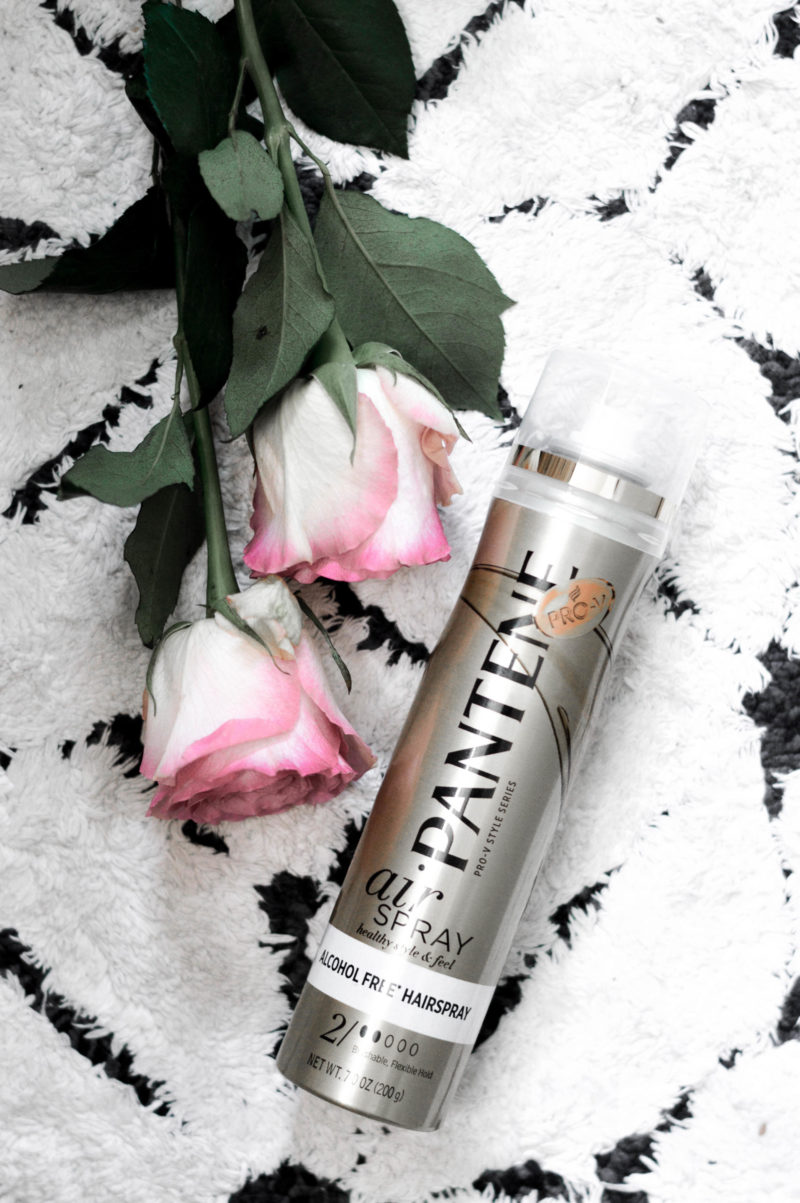 Repair & Protect Shampoo | Repair & Protect Conditioner | Repair & Protect Air Spray
This is a sponsored conversation written by me on behalf of PANTENE. The opinions and text are all mine.