Can we just talking about something really quickly? I've been on the hunt for incredible Levi cutoff shorts for MONTHS now…and girlfriend cannot find them ANYWHERE. These are from one of my best friend's closets, and they're the cutest wash and a great length, but I really just cannot find the high-waisted/perfectly distressed/perfect fitting pair…can anyone help me out on that becauuuuuse I'm literally going insane trying to find them?
ANYWAYS. This blog isn't to rant about Levi's, it's actually to talk about two things. 1) how incredible this white lace up top is, and 2) how gorgeous this black marble watch is. I am equally obsessed with both of them, so obviously I need to share them with you guys.
This top basically speaks for itself, and you can find it at Lulu's. I highly recommend it because it's a great quality (unlike some other versions I've tried), it's affordable, and can you really have enough white tops? I say no. So check it out heeeeere.
Onto the watch – Nicole Vienna is a brand from Scandinavia and they make the most gorgeous, timeless pieces. It was so hard to choose just one, but I went with Soir N*47 Mesh in Silver. It's literally my favorite watch ever!! Get one for yourself here.
(Side note, I'm obsessed with this beachy oasis that me and my photographer came across in Venice while shooting! It's such a gorgeous little spot!)
Hope everyone had a great, sunshine filled weekend! Just a little life update: my best friend of 13 years/photog/roomie moved to Washington DC this Saturday, soooo the last few weeks have been mayhem with mentally preparing and also finding a new spot to call home! I'm so sad to see her leave, but cannot WAIT to visit her and see her incredible new journey unfold on the East Coast. And she's not the only one who gets a change of scenery! I am now the proud owner of my first spot on my own! I found the cutest little beach bungalow studio just a few blocks up from the beach in Santa Monica. I'm literally going to live on my pink beach cruiser and on the sand as much as possible. I'm SO excited to move in and decorate!! I'll keep you updated on snapchat, and will probably do an apartment reveal once it's all done 🙂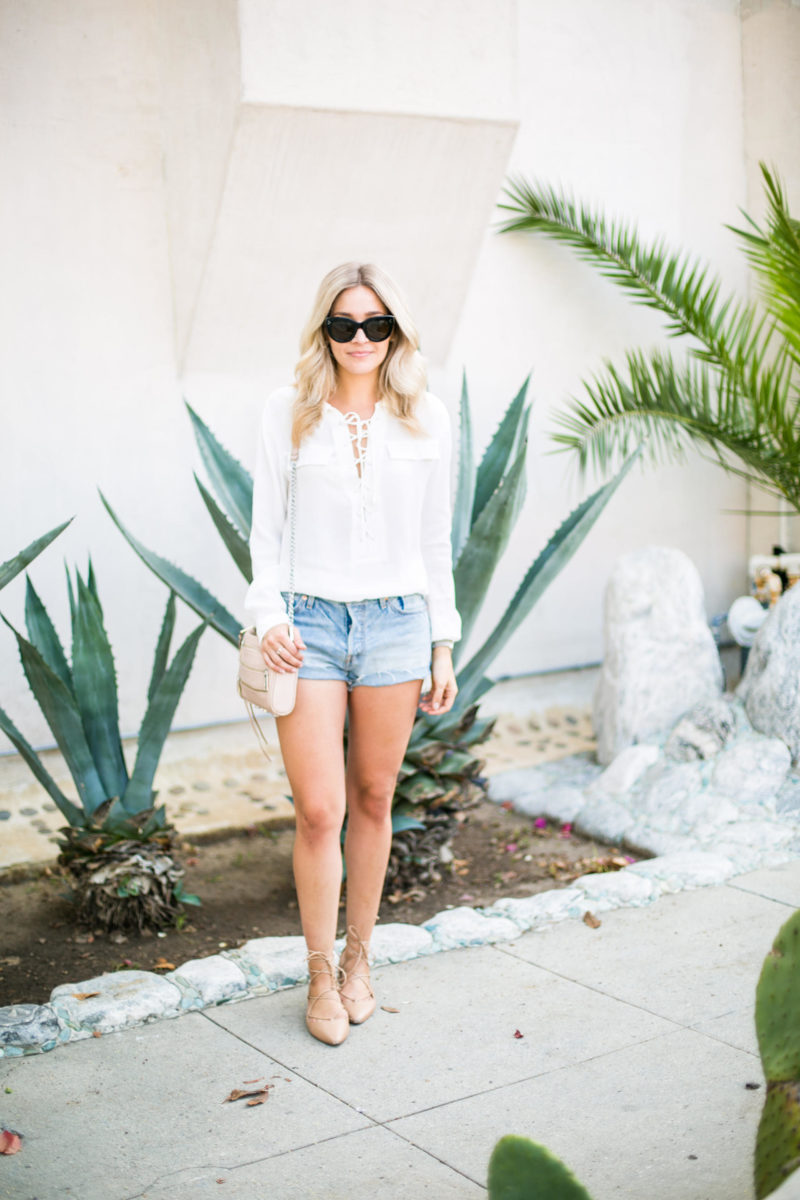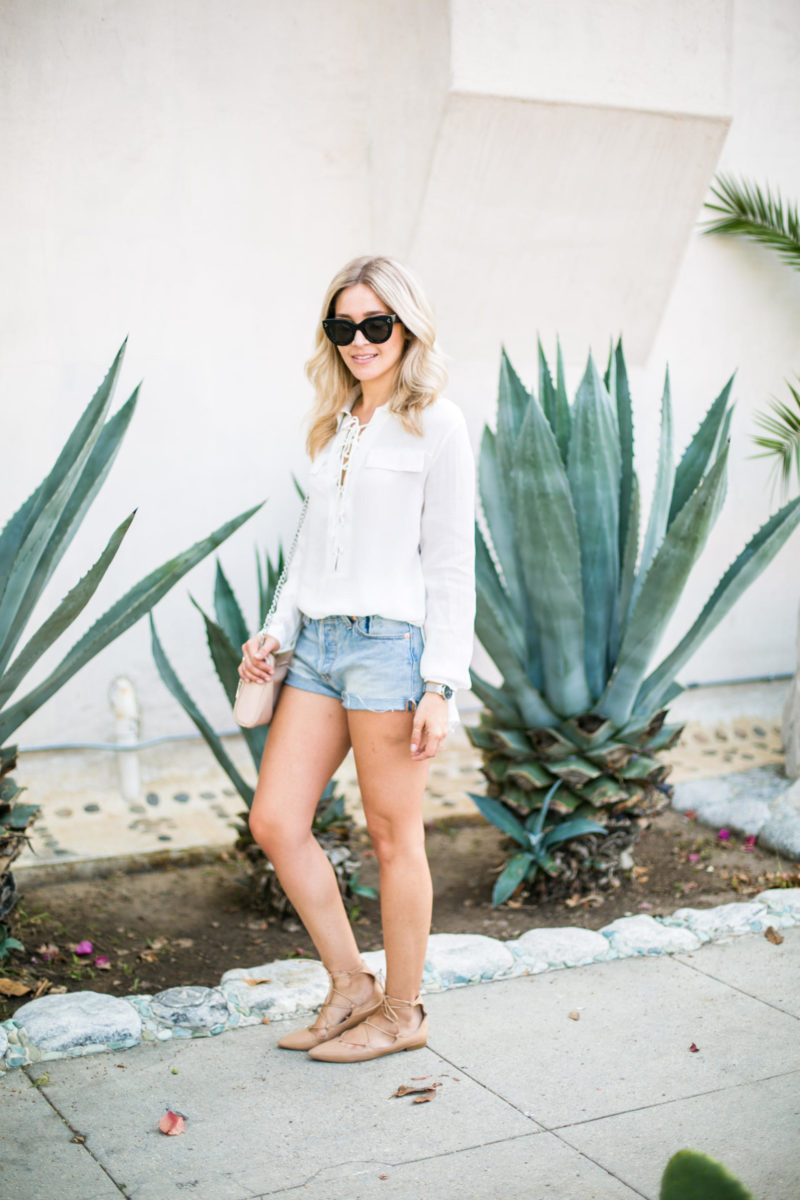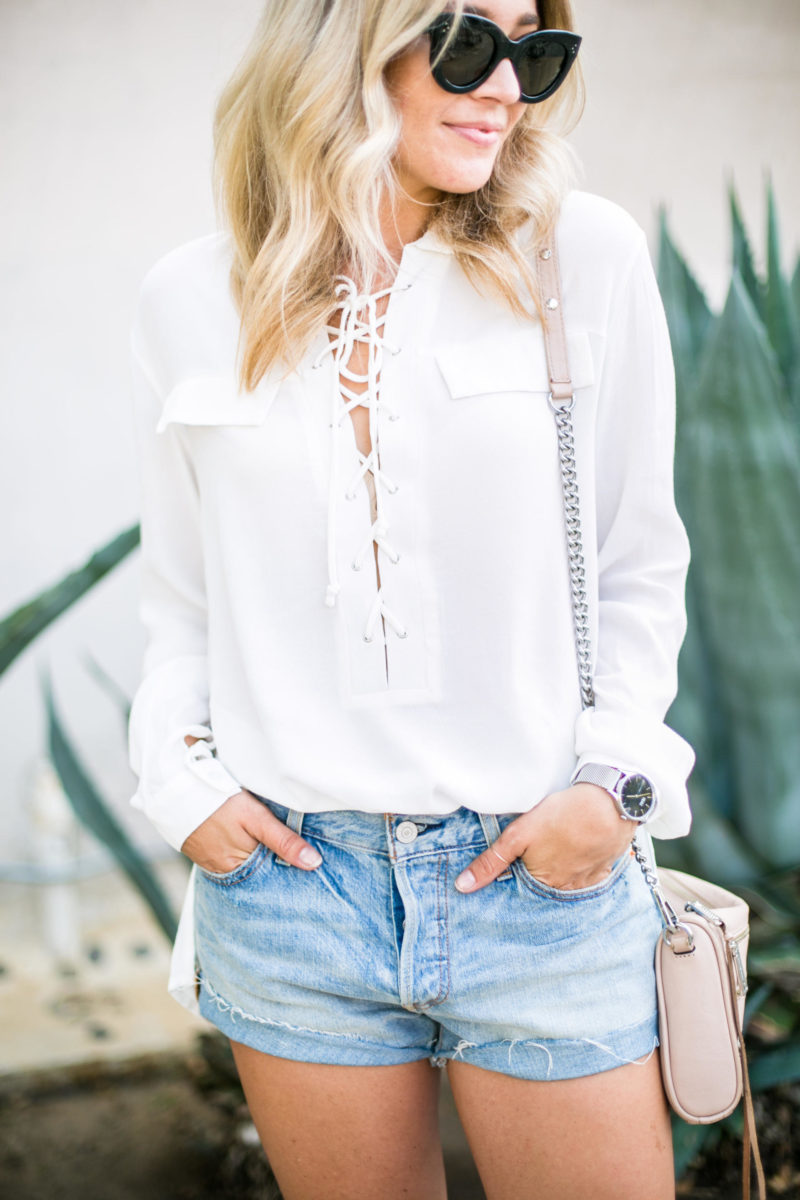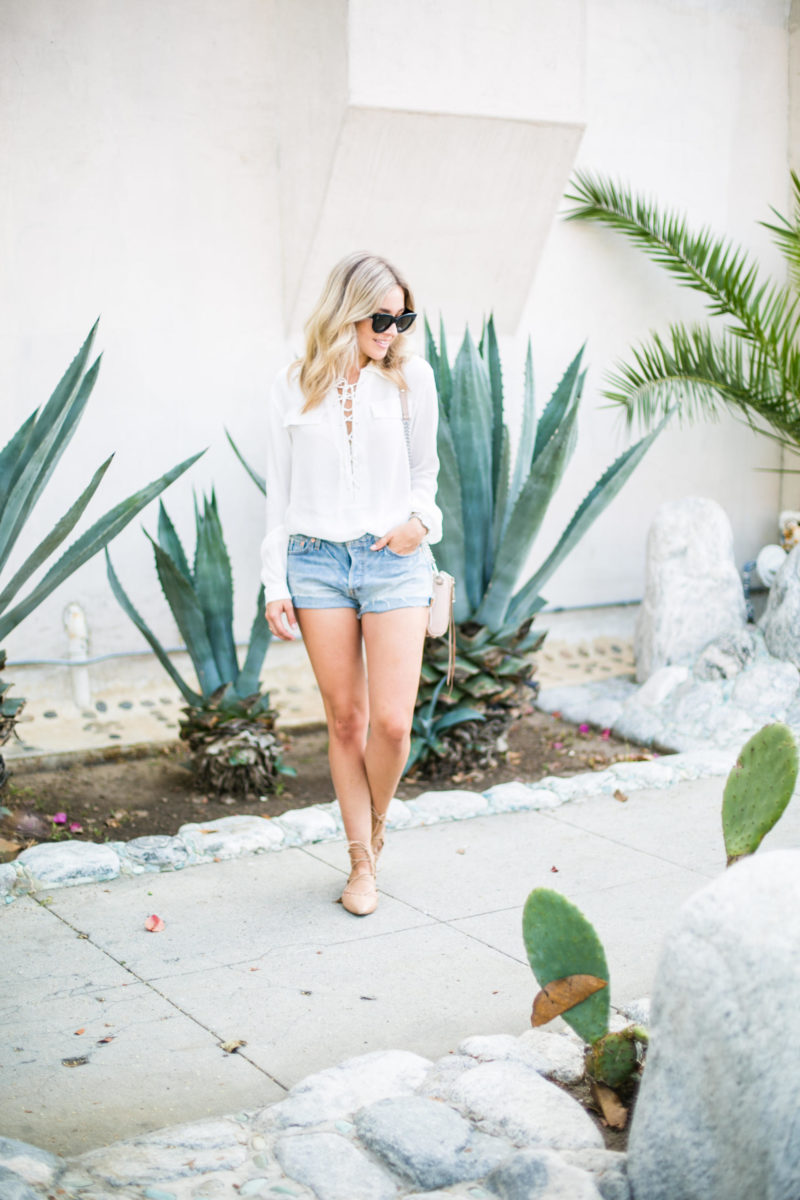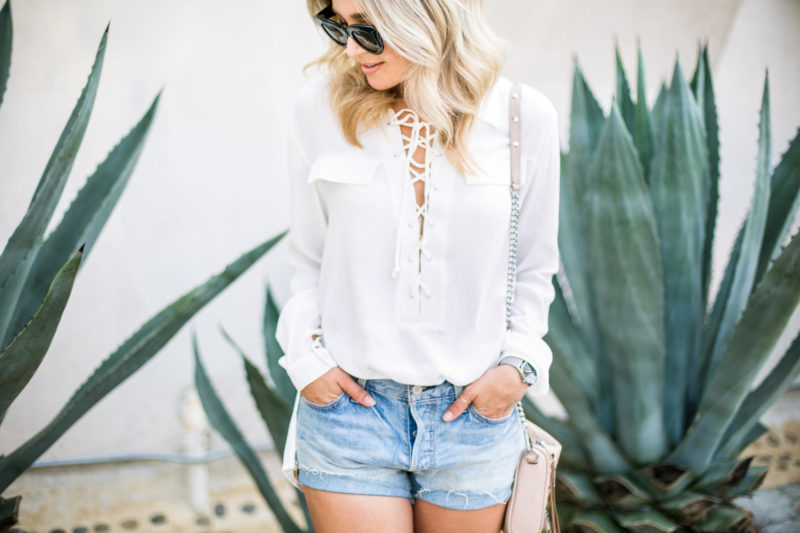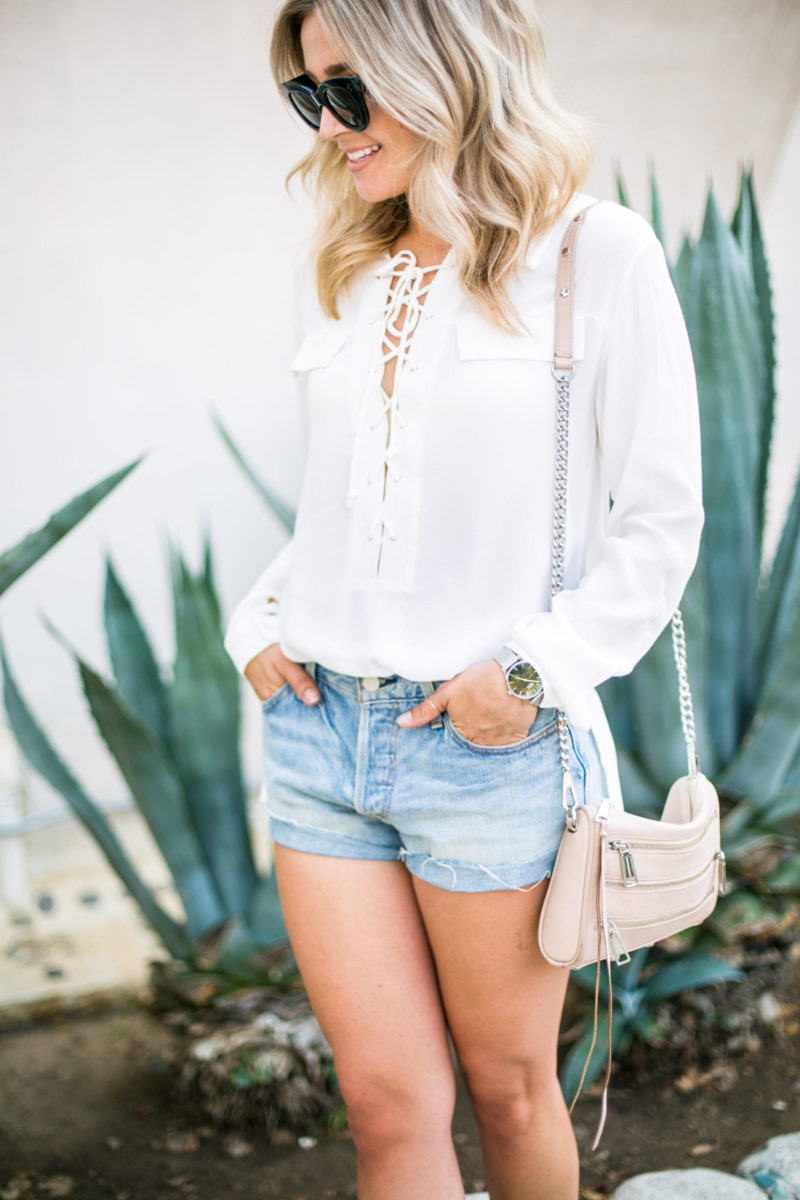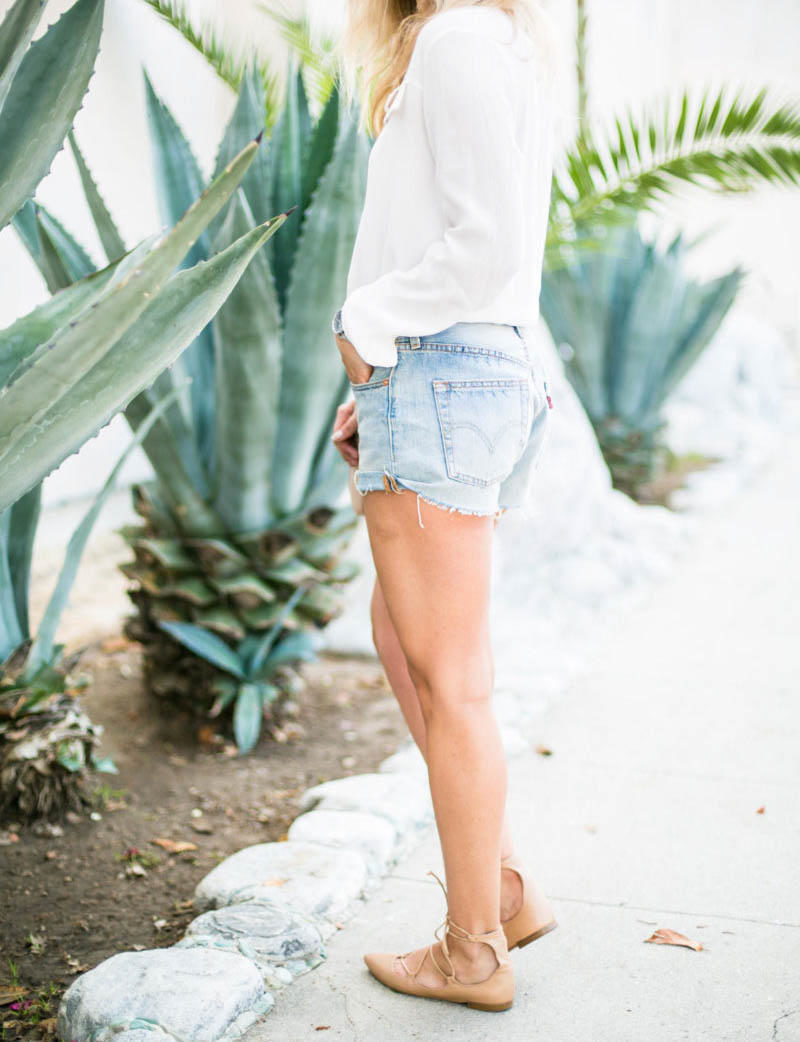 Top, c/o Lulu's | Shorts, Levi's | Lace Up Flats, Zara (Style Deal) | Sunglasses, Celine | Watch, c/o Nicole Vienna | Purse, Rebecca Minkoff
Photography by: Brandon Hill