I've been using L'Occitane en Provence products since I was in High School (that's when good ole Rancho Cucamonga go its first L'Occitane store), and I've been a fan ever since.
Today, I'm revealing the 3 products I have on heavy rotation that are seriously transforming my skin, combatting dryness, and keeping me EXTRA glowy this summer.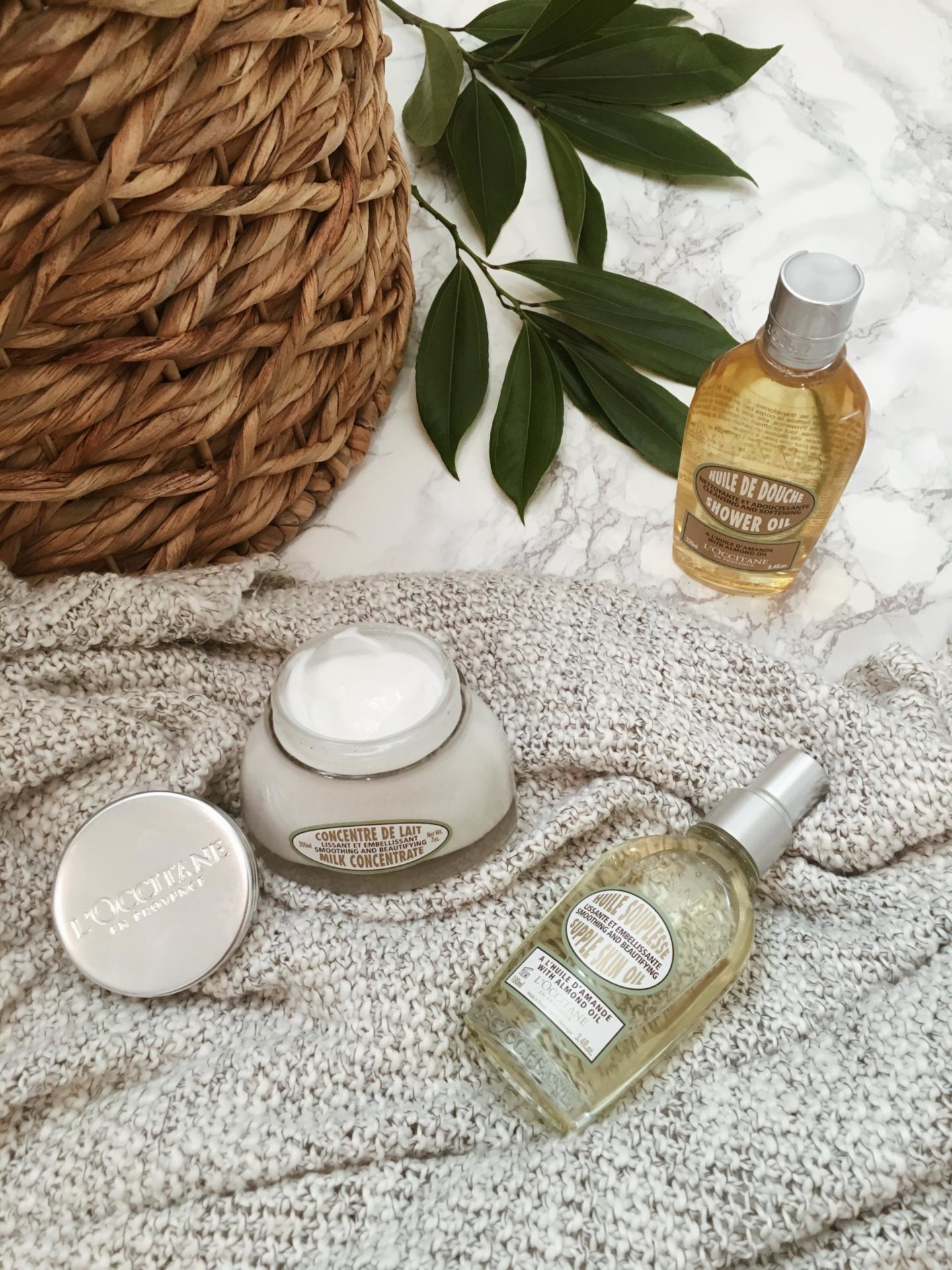 Milk Concentrate – this lotion has such a unique, silky texture that will leave you feeling moisturized for up to 48 hours without any of the lotion residue that causes you to feel greasy. Its formula is composed of almond oil and milk, which leaves your skin looking firmer, smoother, and hydrated! If you're a fan of lotion, I highly recommend this product. It's super easy to incorporate into your normal regimen, and won't break the bank – purchase here!
Supple Skin Oil – This is by far my favorite of the trio. It's easy to apply (comes in a spray bottle), light on the skin, and makes you GLOW like a freaking goddess. The best part is that, although it's an oil, it doesn't get all over the place once applied! It absorbs into your skin fairly quickly, makes you feel highly moisturized, and honestly leaves the most beautiful glow for hours. I especially love putting it on after the shower and getting into my pajamas and right into bed to let it moisturize my skin overnight. You wake up with satin skin, and who doesn't want that?! – purchase here!
Shower Oil – Finally, moisturization by way of shower! This is a cool product because it fights dry skin inside the place that is a major cause for it all! Showering super often can dry us out, so what better way to fight dryness than by introducing a highly moisturizing product into the shower with us?! When activated by water, this shower oil turns into a milky foam – the best part is that it is an AMAZING product to use for shaving. Not to mention it smells divine- purchase here!
These 3 products are all available at Sephora, and you can't go wrong with any of them! PLUS, they're all paraben free!!! Major win.