Back at it again with the preset I raved about in yesterday's blog post, and I must admit…I'm hooked. Good thing, since I wrote an entire blog about it, huh? 😉
I'll give you guys a break on the blog rants (for now) so I can take you guys on a fun walk down memory lane.
It's funny how your style evolves throughout the years (sometimes even weeks, let's be real). I can remember vividly, on multiple occasions, telling my mom "this is my favorite brand and if I had to wear it for the rest of my life I would be SO HAPPY." *most likely in reference to my True Religion jeans* RIP
Can you imagine if things like that came true?! I'd be kicking myself for locking in such a horrible destiny.
The best part about time going by is being able to look back and seeing how you've changed, and how far you've come.
I notice it weekly in so many aspects of my life. My clothing, my bag choices, my home decor…you name it, it is NOT set in stone.
Which brings me to said walk down memory lane.
When I was in between 7th and 8th grade, my family took a trip to Kauai and Oahu. This was a huge deal because it was my brother & sister's first time on a plane (they were getting ready to start 3rd grade) and our first BIG family vacation somewhere farther away than our usual trip locations.
The thing that made it SO memorable, was my dad completely surprising me with a trip to the mall to pick out a very special gift when we got to LA the night before our flight was leaving.
Now, my mom had been a Dooney & Bourke lover for years. She had multiple bags, and I admired each and every one of them. Specifically her new multi-color, monogram handbag. (My dad's two love languages are gifts and acts of service, so he was very good at picking bags out for my mom and treating us to special moments).
Anyways…he told me I could pick out a Dooney and Bourke that matched my moms bag before we left for Kauai (later to find out he would be doing the same Sweet Home Alabama moment to her in Louis Vuitton when we got to Oahu…I blame him for my designer obsession). This was literally a heart stopper for me. I didn't see it coming, and I was SO overwhelmed I think I nearly cried. Nonetheless, through the chaos going on in my little brain, I picked out the "perfect" bag, and carried it quite proudly the entire trip (there's actually a photo of me and my sibs posting next to a palm tree like one does on a family trip to Kauai, fresh from the ocean, wet hair, skinny Roxy sunglasses, bathing suits and all…and there's me…sporting my new Dooney. On the beach. Way to play it cool, Ashley).
What makes this story so special is that A) I think it was one of the peak moments in my young adolescent life when I was literally SHOCKED and even more literally living my best life. B) Dooney & Bourke still remains a brand that I admire and will always have a special place in my heart for.
I love that they've continued to develop their style to be so relevant for all ages. This bag below, though it's not my multi-color, monogram D&B bag from all those years ago, it's quickly become my every-day, go-to bag.
And that, my friends, is why I will never forget my first Dooney.
Do you have a moment like this? Would love to hear about it 🙂
xx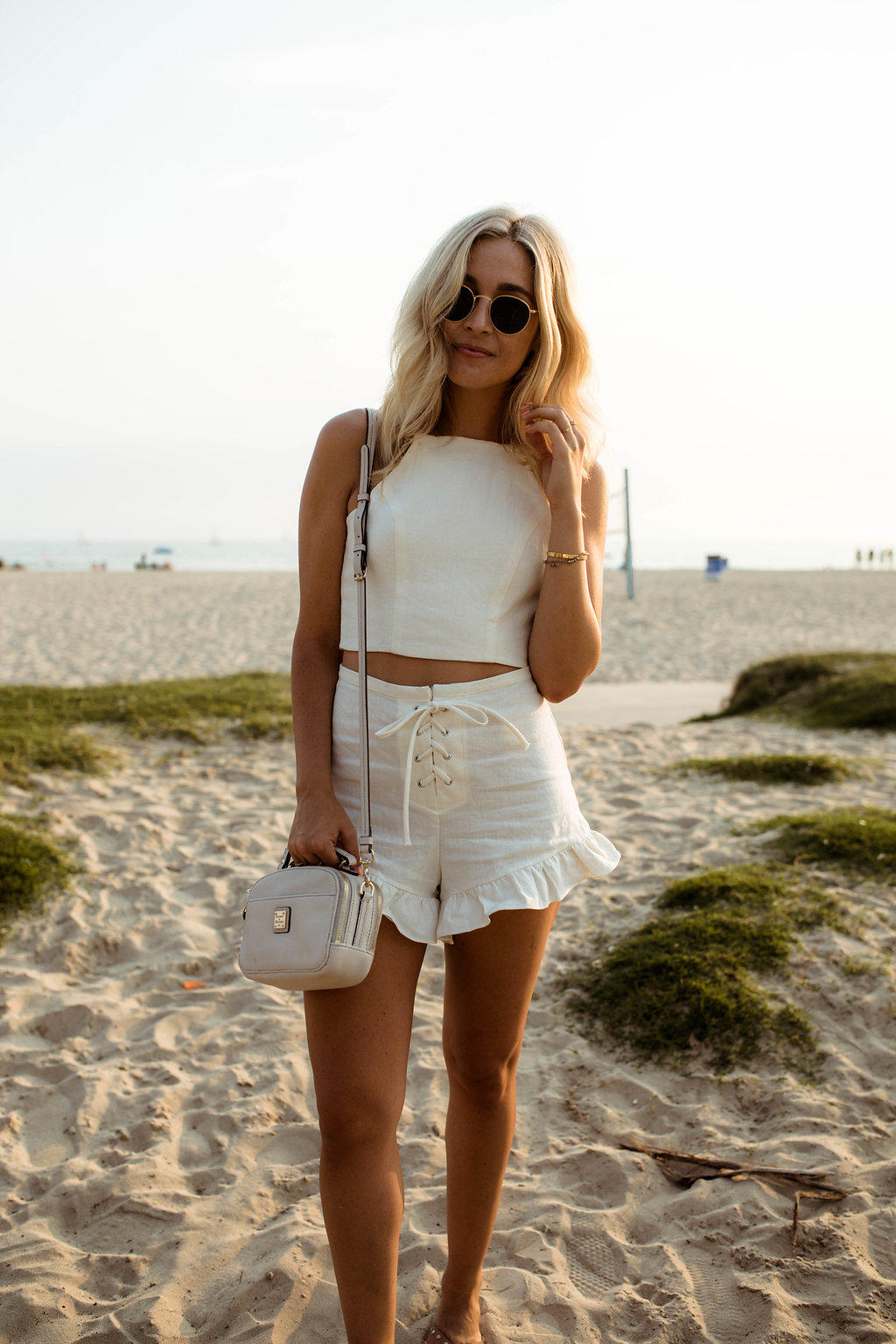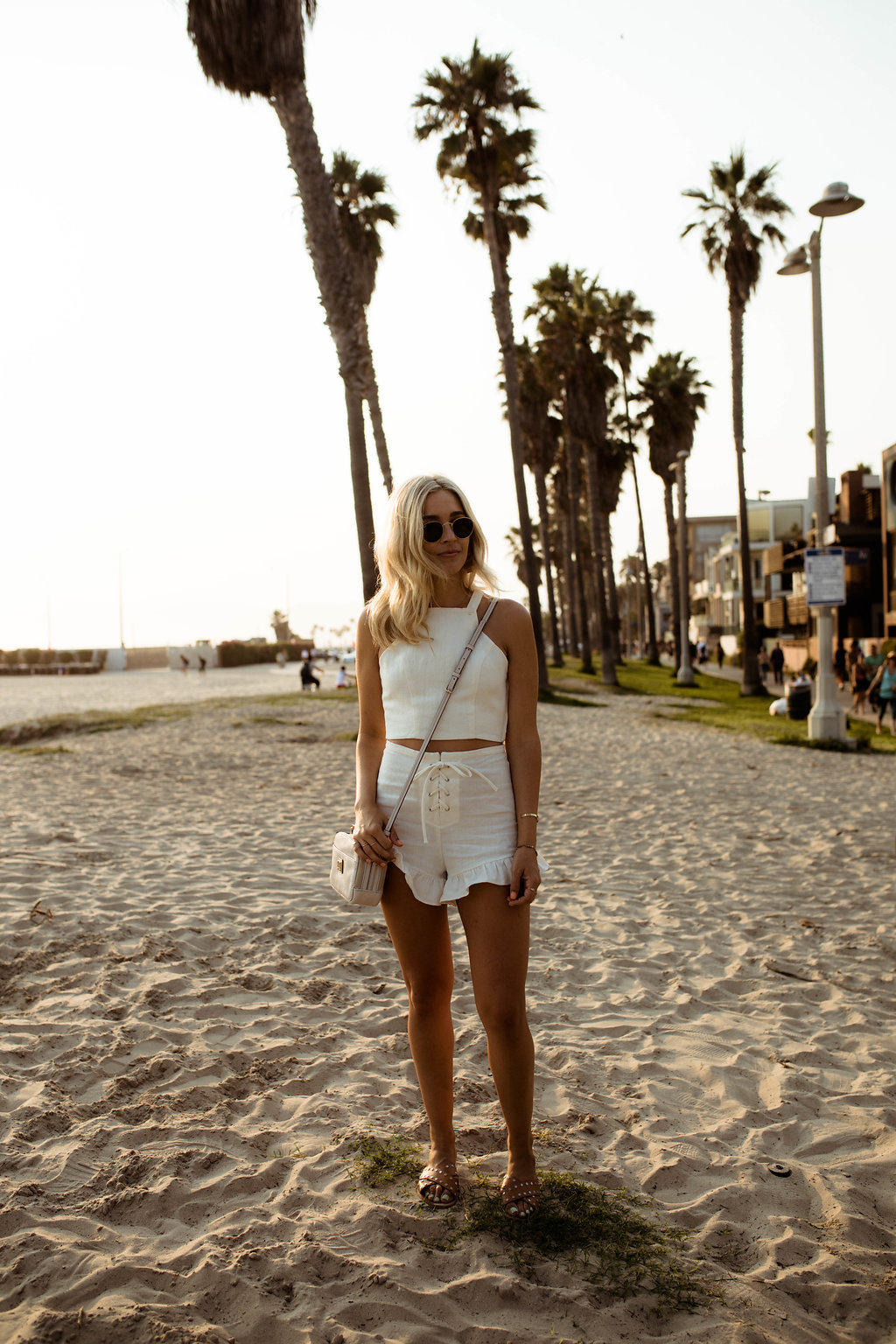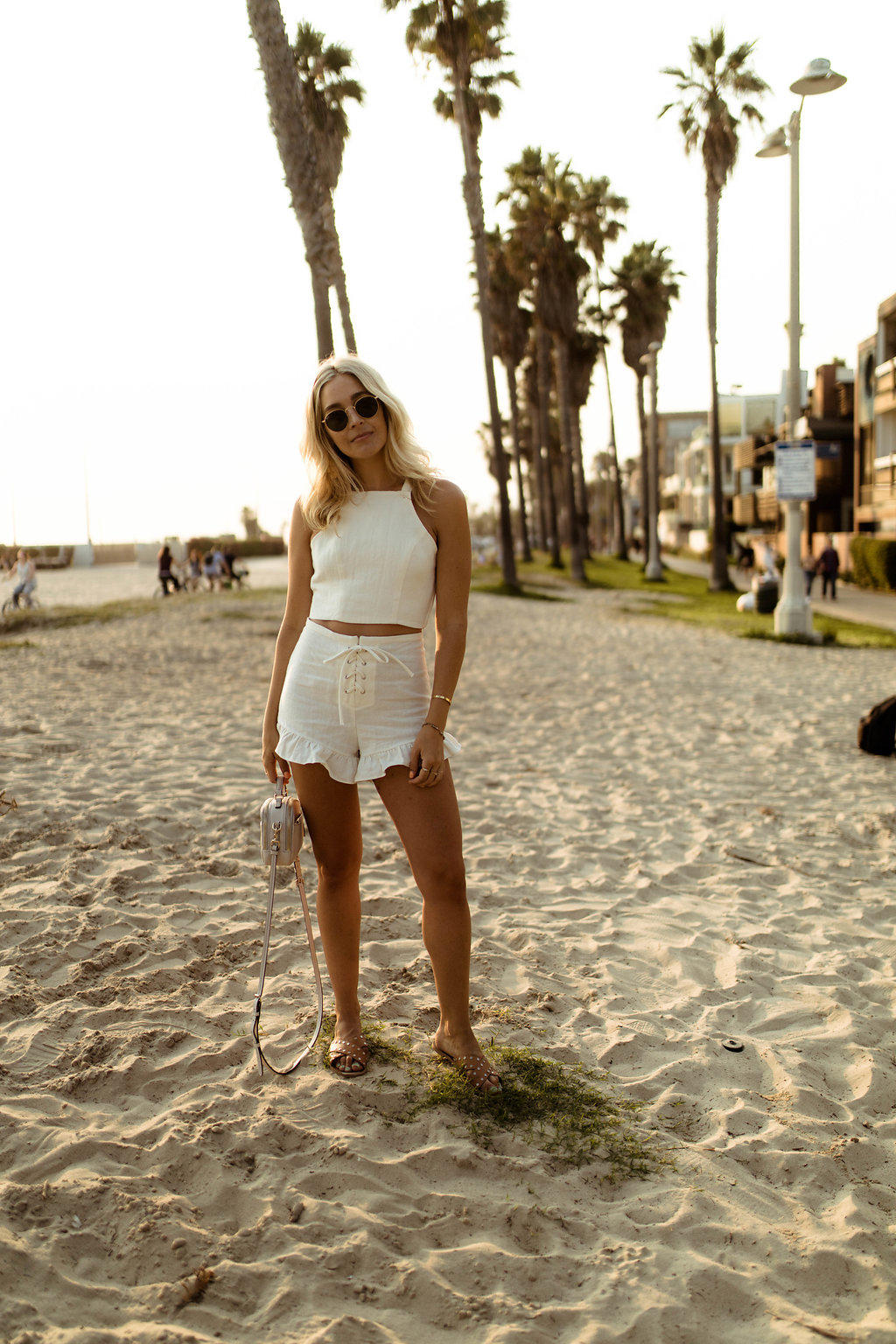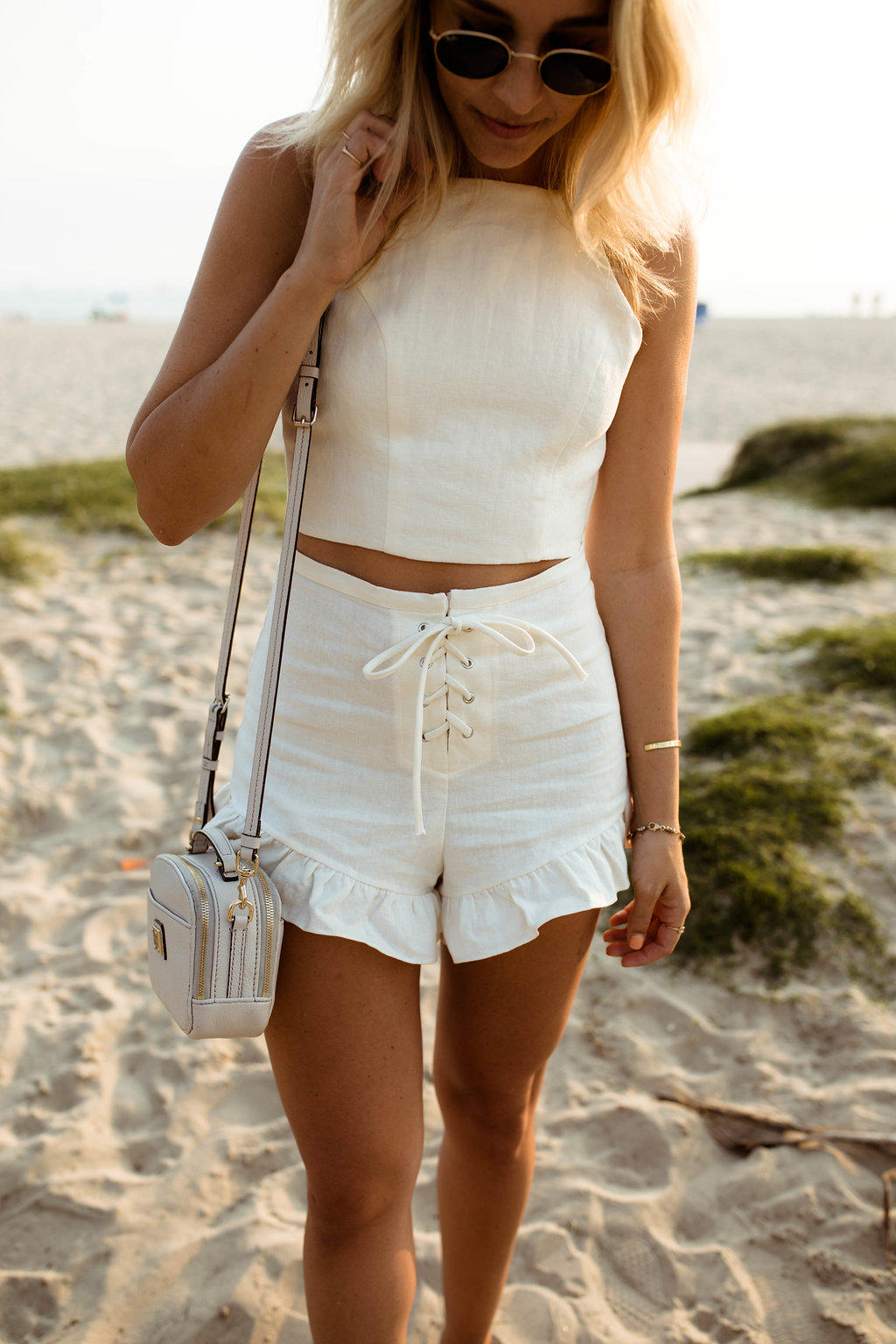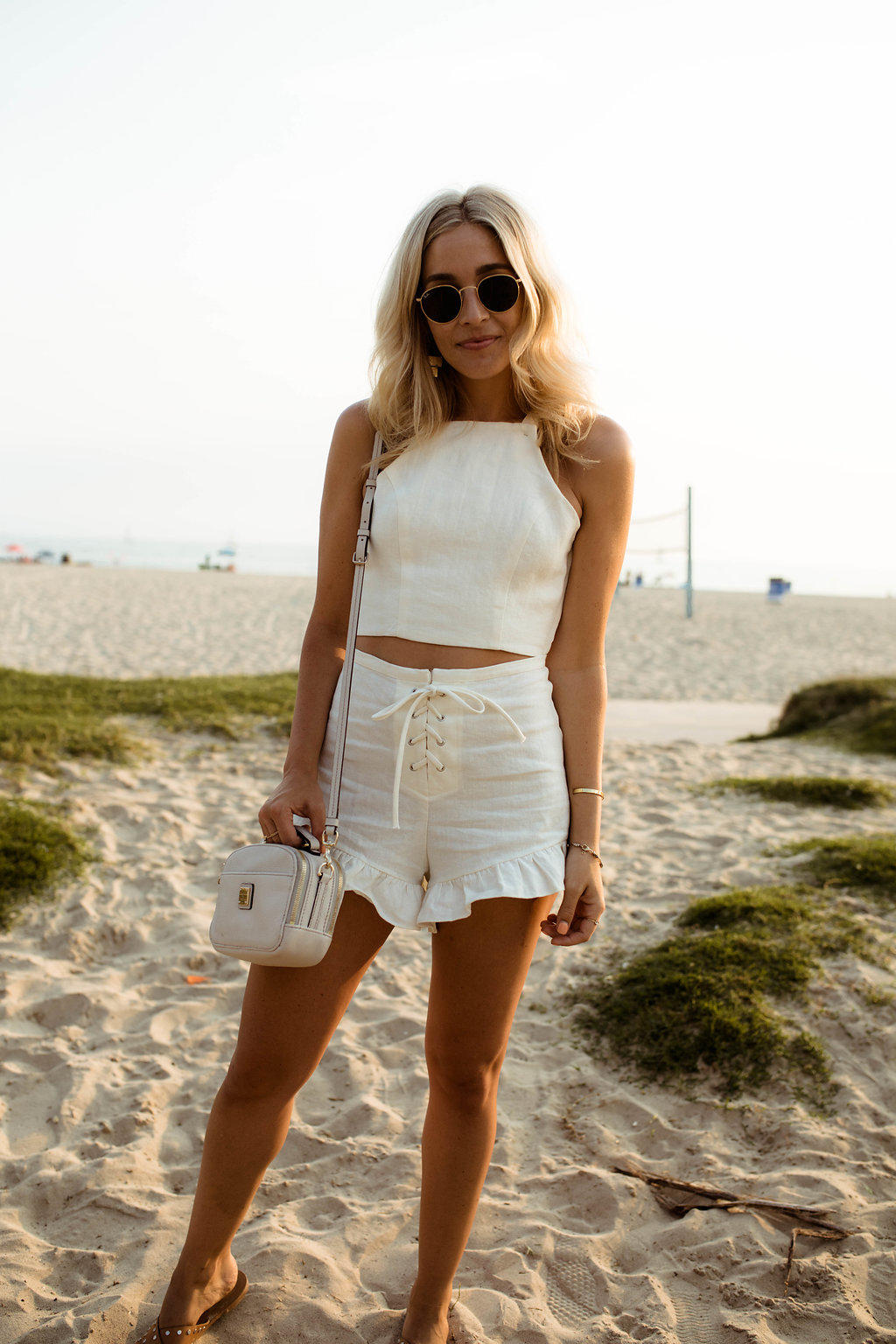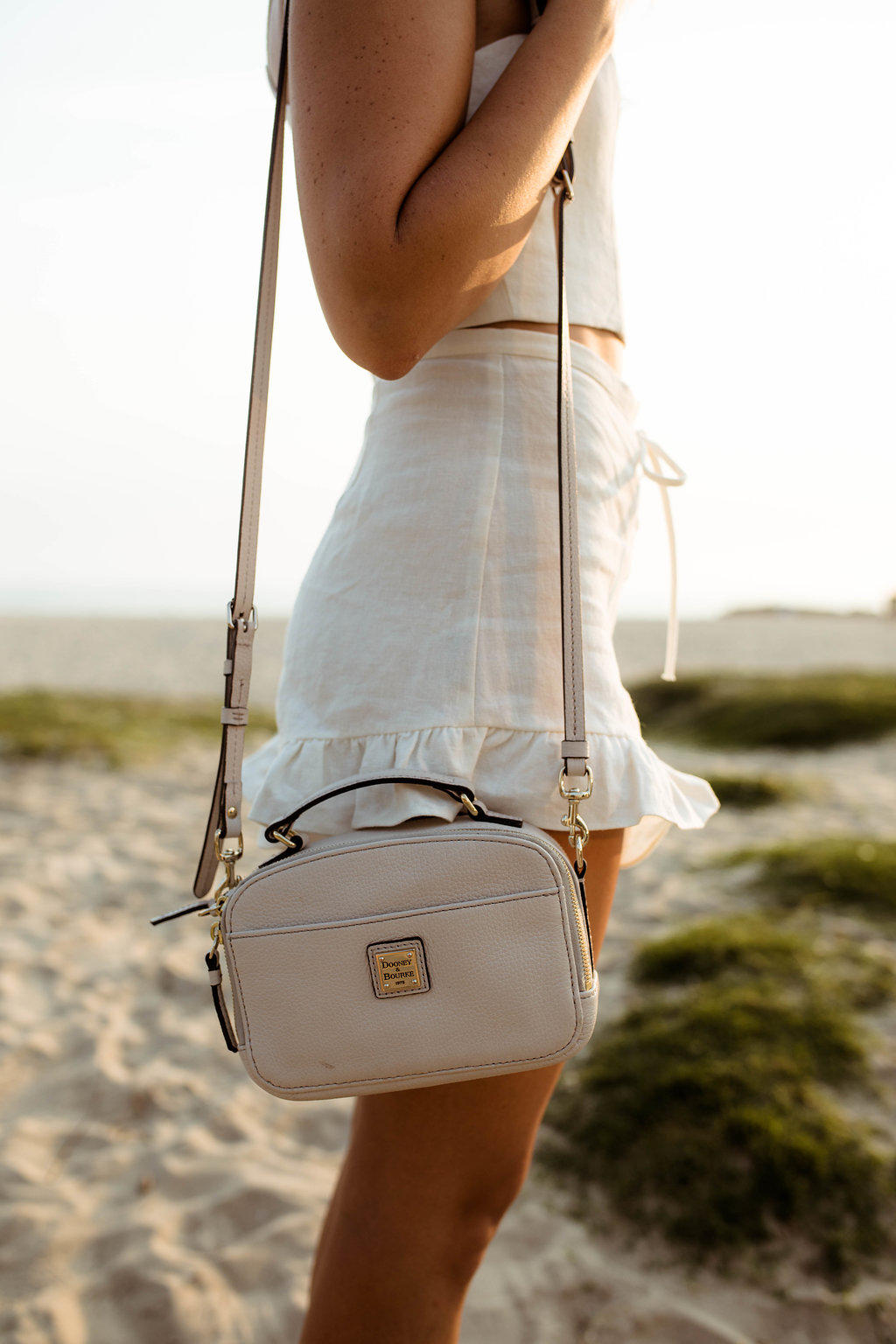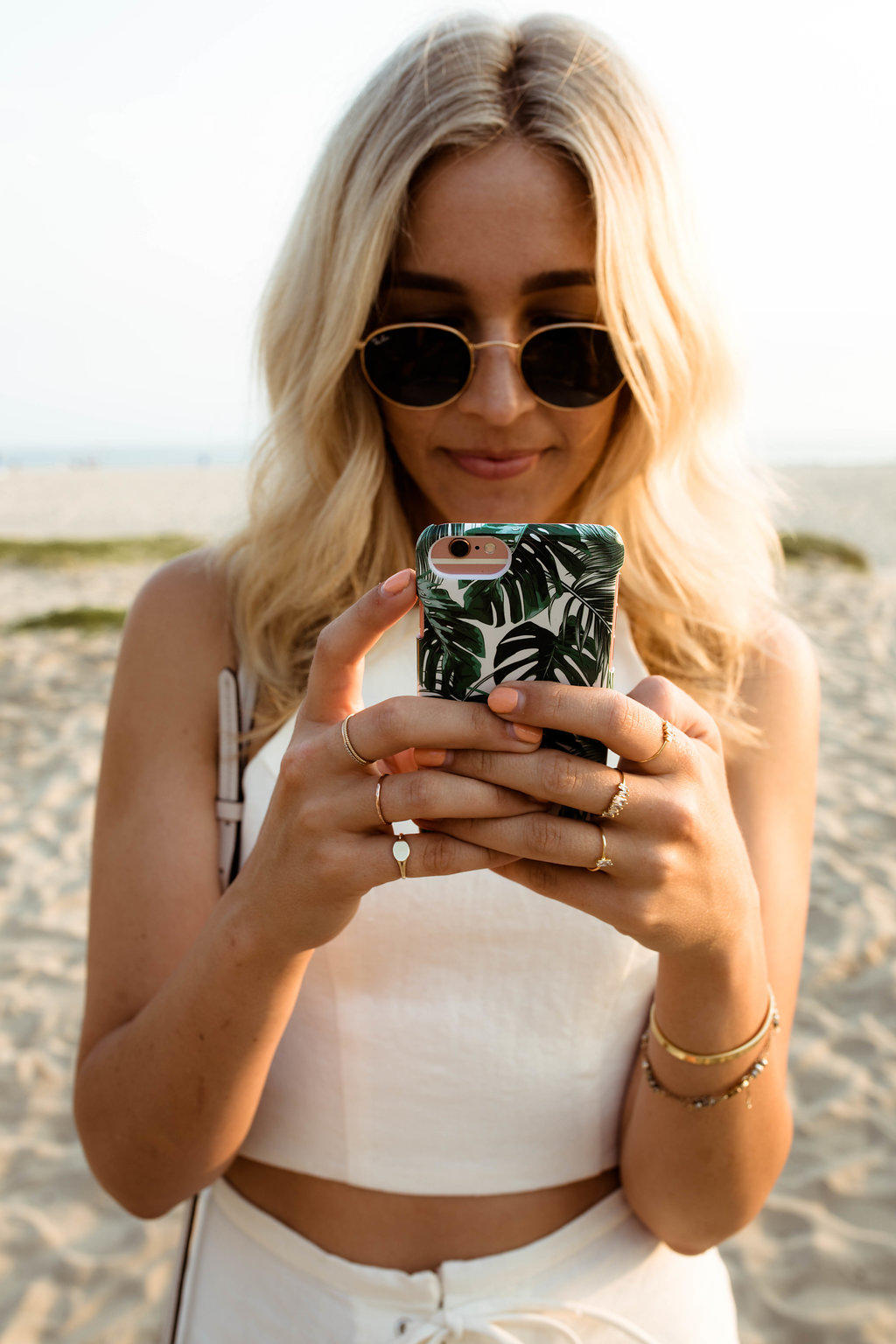 Linen Set, c/o AOUI Clothing | Phone Case, c/o iDeal of Sweden | Purse, c/o Dooney & Bourke | Shoes + Sunnies, c/o Tilly's | Gorjana Rings | Mejuri Rin | Zofia Day Co Ring

Photography by Clinetography