It doesn't take a rocket scientist to determine that humans have a hard time getting themselves to the gym / workout classes. Even when you get there, that doesn't necessarily mean that you are going to perform to the best of your abilities.
SO – how do I get myself motivated each week? Read on for my 5 tips on how to improve your workout!
Buy cute workout clothes. | This all-white number from Amari is motivation enough to get out of bed and workout harder. I find that when I'm looking forward to what I'm wearing to my workout, I'm more excited to get dressed in the morning! The best part is that people like Forever 21, Old Navy, and Cotton On make the CUTEST activewear – no need to spend $$$$ to look like you're a part of the #fitfam.
Make a pump-up playlist. | This goes without saying. But hear me out. If you train your mind / body to work-out at an intense level with the same playlist blasting in your ears over and over, it'll pump you up even more each time you hear those same songs. Pavlov's dogs…ya get it? Train your brain!!!
Workout outside | So obviously I wasn't actually working out in this post – BUT, when I was stretching / doing yoga poses in the grass under the sunshine with the fresh breeze cooling me down all the while looking at the ocean, I had 0 complaints. I also LOVE running on the boardwalk by my house – I have a clear, set goal…a good view…and a ton of motivation because there are people everywhere watching you ( no pressure ). It all helps so much, and when I want to take a break and take in the outdoors, I can! It's just me, the boardwalk, and my playlist.
Sign up for something that puts you outside of your comfort zone | You guys. Last week I signed up for a class that I'd taken before – or so I thought – but when I got there, it turned out to be a DANCE CLASS. A dance class in which made me realize I only have rhythm when intoxicated…because I was STRUGGLIN. HARD. I was struggling so hard / focussing on the moves like my life depended on it that the class FLEW by, AND I worked up a sweat ( mostly bc I was so stressed that everyone was judging me / my instructor could be Beyonce's backup dancer and keeping up with her was laughable ) but it ended up being great. Not to mention, I got a good ( humbling ) laugh out of it AND ended up running into one of my sweet LA blogger girls…which led to a nice catch up session after class. SILVER LININGS PEOPLE!
DRAG YOUR FRIENDS ALONG WITH YOU! | I can't stress ENOUGH how much more motivated I am when I have my girlfriends to hold me accountable. We switch off who drives each morning so that way, we're literally depending on one-another to actually get to class, and we reward ourselves with cute coffees afterwards because why not?
BONUS: Try a pre-workout, protein shake, or something NEW | Random story for you guys. I've never smoked anything – not hookah, not a cigarette, not weed…nothin. Nada. I'm 26, and have yet to smoke a thing. Which is semi-conflicting now that it's legal…because I was raised to think it was awful (it being weed)…so it's kinda messin with my mind. BUT ANYWAYS. WHY am I talking about this? WELL. The something NEW I've worked into my pre-workout routine is CBD Oil from Receptra Naturals.
What is CBD Oil you ask? 
> THIS INFO IS ALL FROM RECEPTRA NATURALS WEBSITE! I didn't want to put anything educational in my own words because I too am just now learning about it…so I'm just relaying the info they put up, and you can reference their website for even more! <<
EVERYTHING YOU NEED TO KNOW 
HEALTHY LIVING | ACTIVE LIVING 
WHAT IT IS: "A natural defense against a full spectrum of threats to your immune and central nervous systems"
"Receptra Health and Wellness is thoughtfully created to assist your body's pursuit of homeostasis by stimulating the human endocannabinoid system. Receptra Health and Wellness is derived from proprietary hemp genetics 100% grown on family owned farms in Colorado. We only use the highest quality hand-picked hemp flower to ensure a premium and safe full-profile cannabinoid extract."
HOW TO USE IT: "Simply fill the dropper and squeeze the oil under your tongue. Allow oil to absorb for 15-30 seconds"
IF YOU'RE NOT INTO OIL IN YOUR MOUTH BUT YOU'RE INTO LOTION ON YOUR BOD…
I also have this little lotion and it's very interesting to think about how you can tend to your sore muscles with just a few targeted ingredients!
Attack muscle and joint irritation with Receptra™ Targeted Topical. Physically demanding lifestyles put our bodies through a gauntlet of stress that can limit performance during all stages of exercise. With Receptra Targeted Topical, you can instantly fend off muscle and joint irritation, to keep your body in go mode!
400+mg CBD per container
Instantly targets muscle and joint irritation
Naturally scented with soothing jasmine and Ylang Ylang to relax your mind and body
Protects and strengthens skin
Non-toxic, non-addictive and non-psychoactive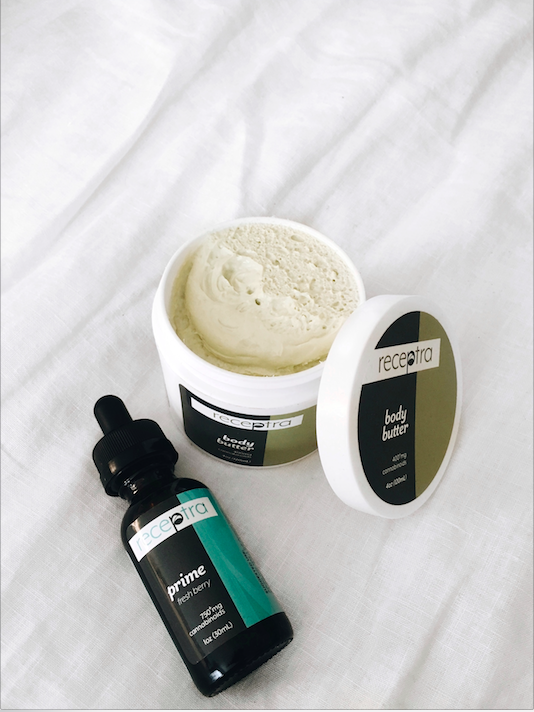 ---
So there ya have it, folks! Six ways I improve my workout experience on a weekly basis – because let's be real. It's HARD to get yourself motivated…but the best feeling in the world is when you leave your workout, feeling the burn…and feeling the accomplishment.
HAPPY WORKOUT!! FOLLOW ME ON MY TRIP TO ITALY BECAUSE TODAY'S THE DAY!!!! 🙂
CIAO!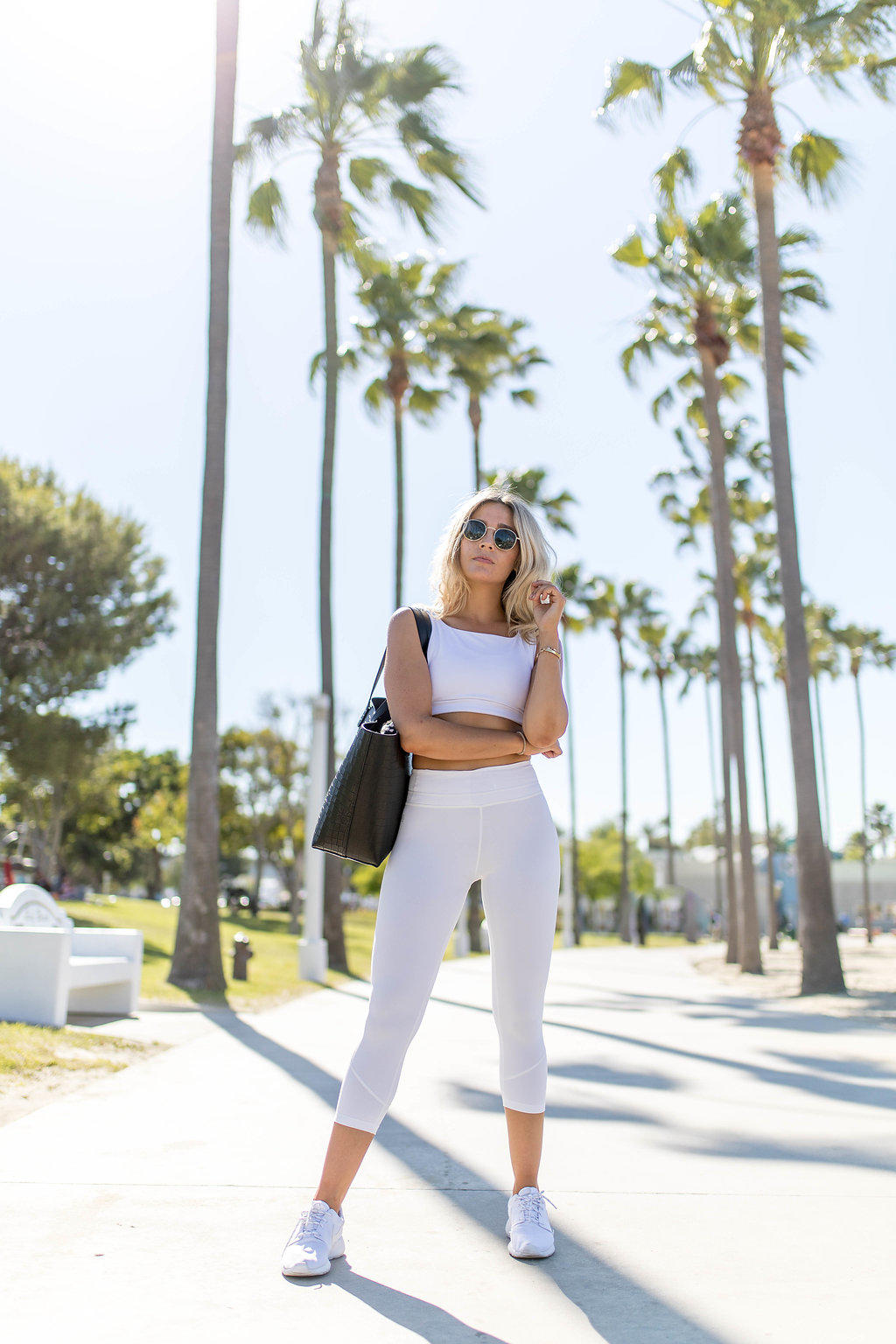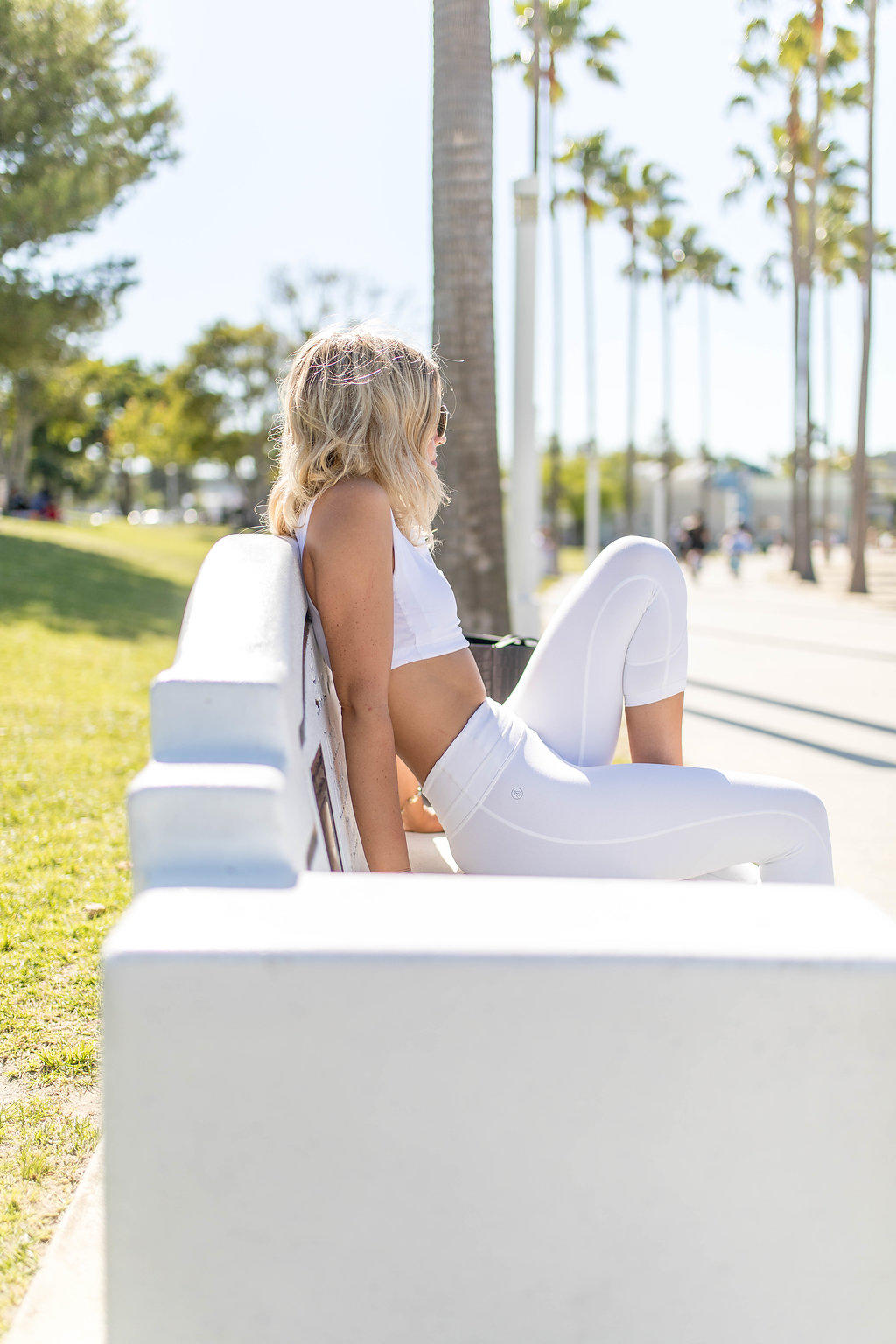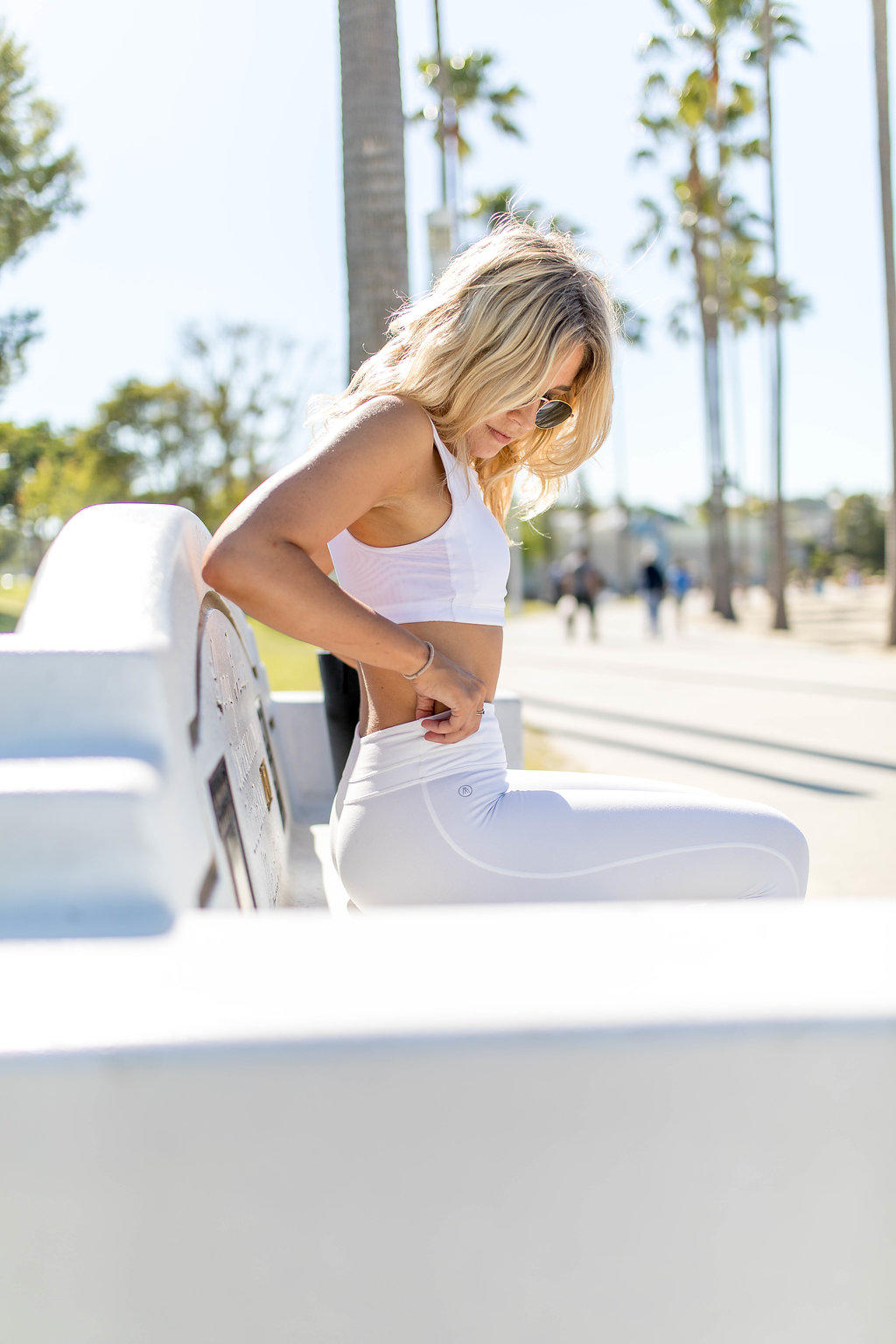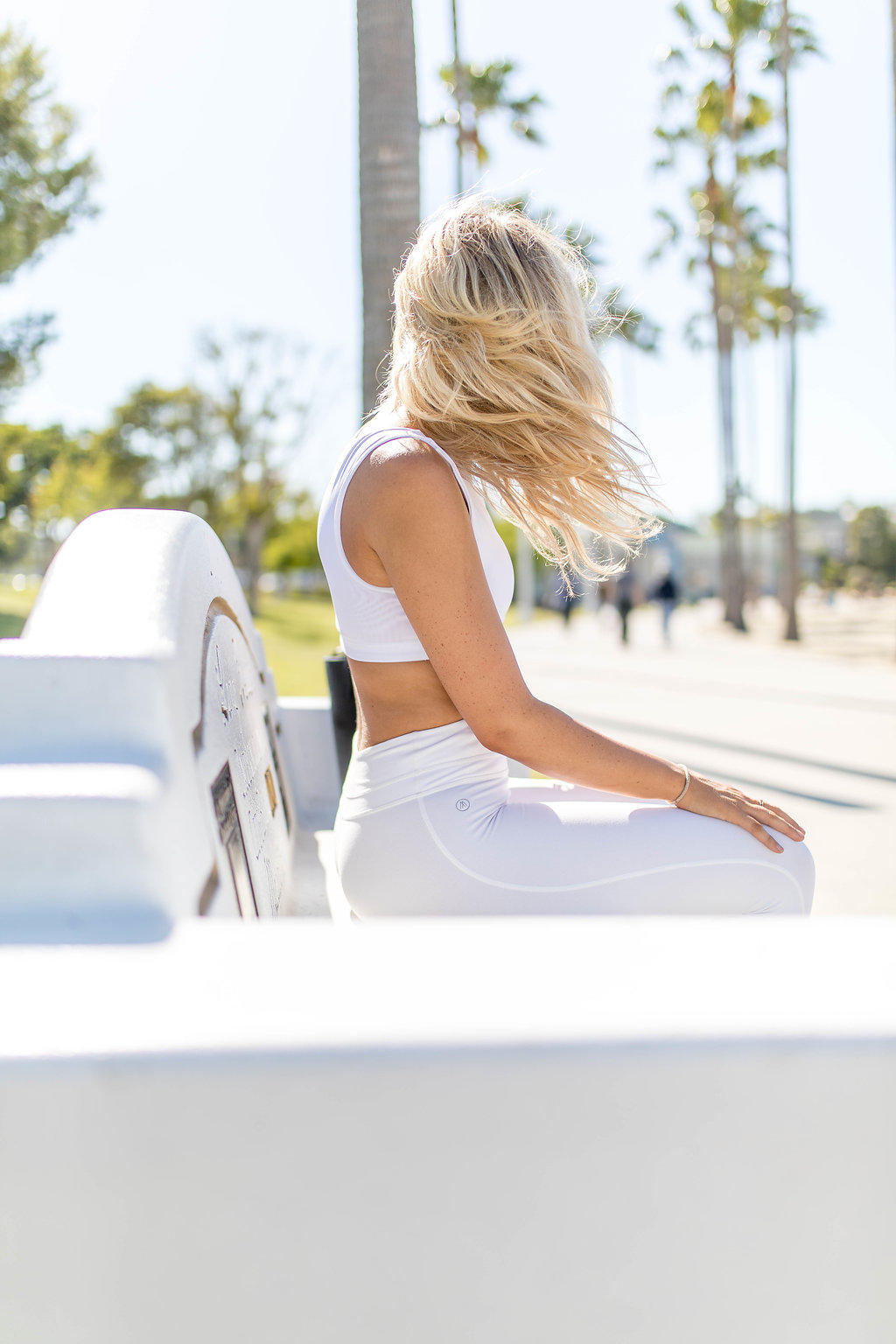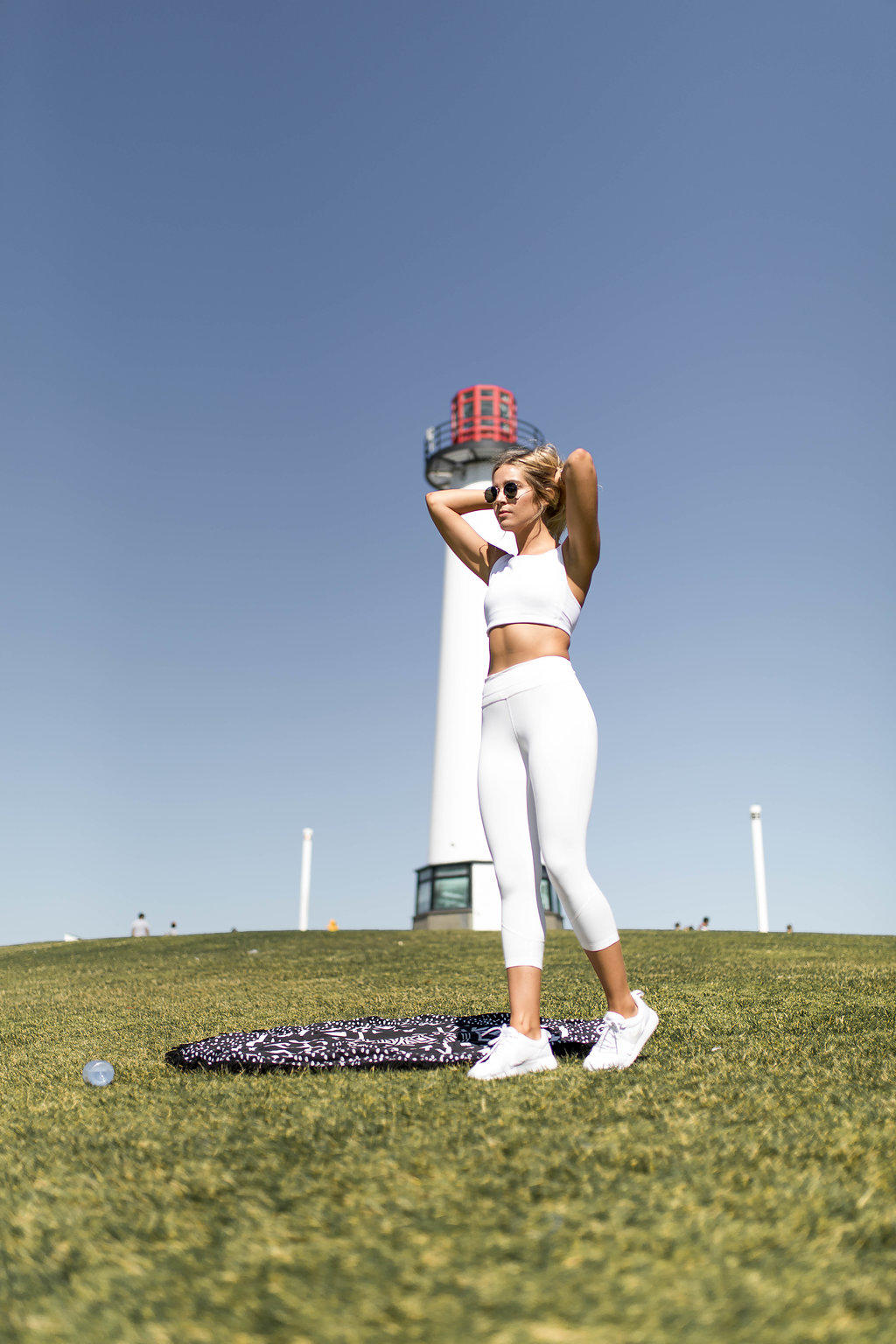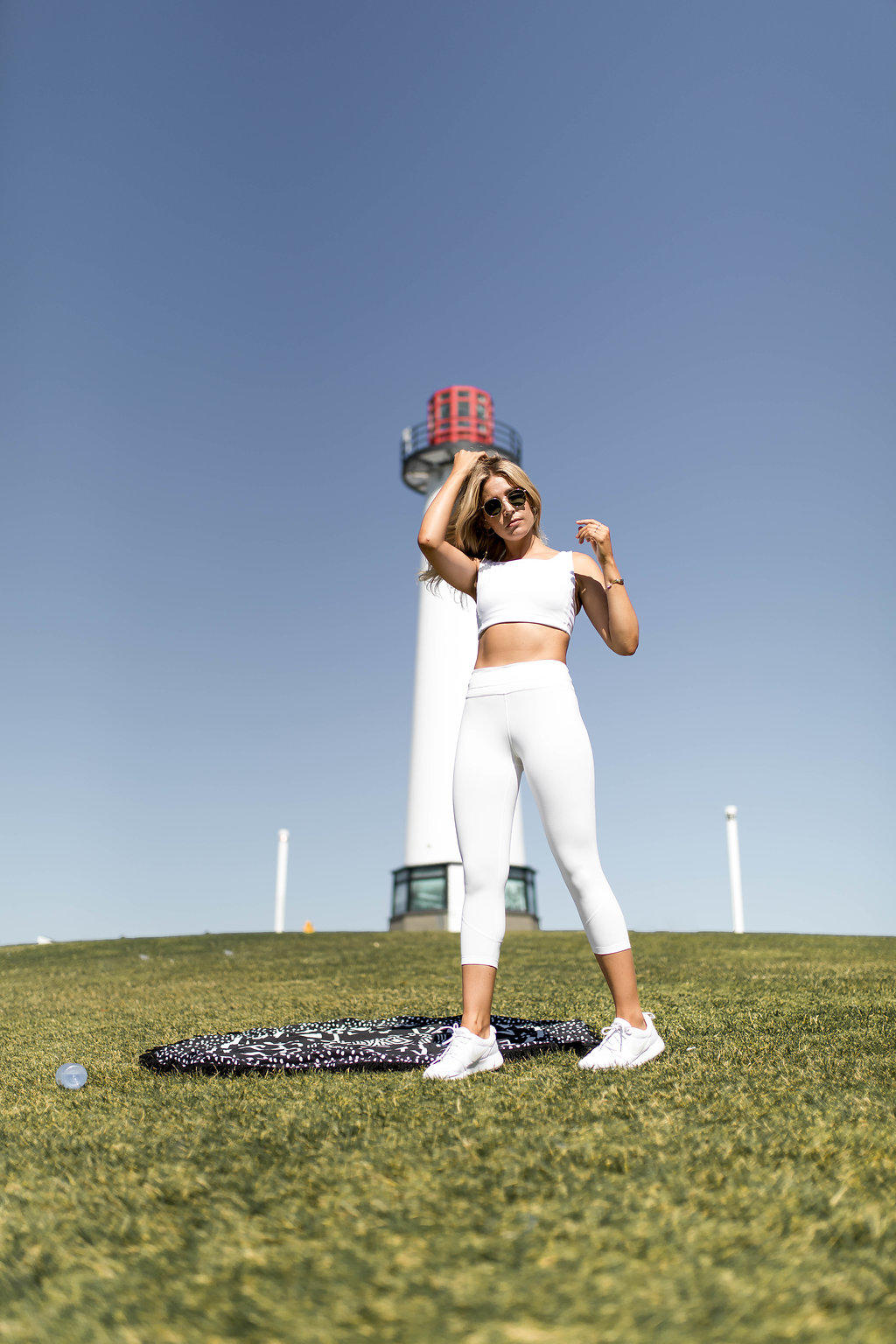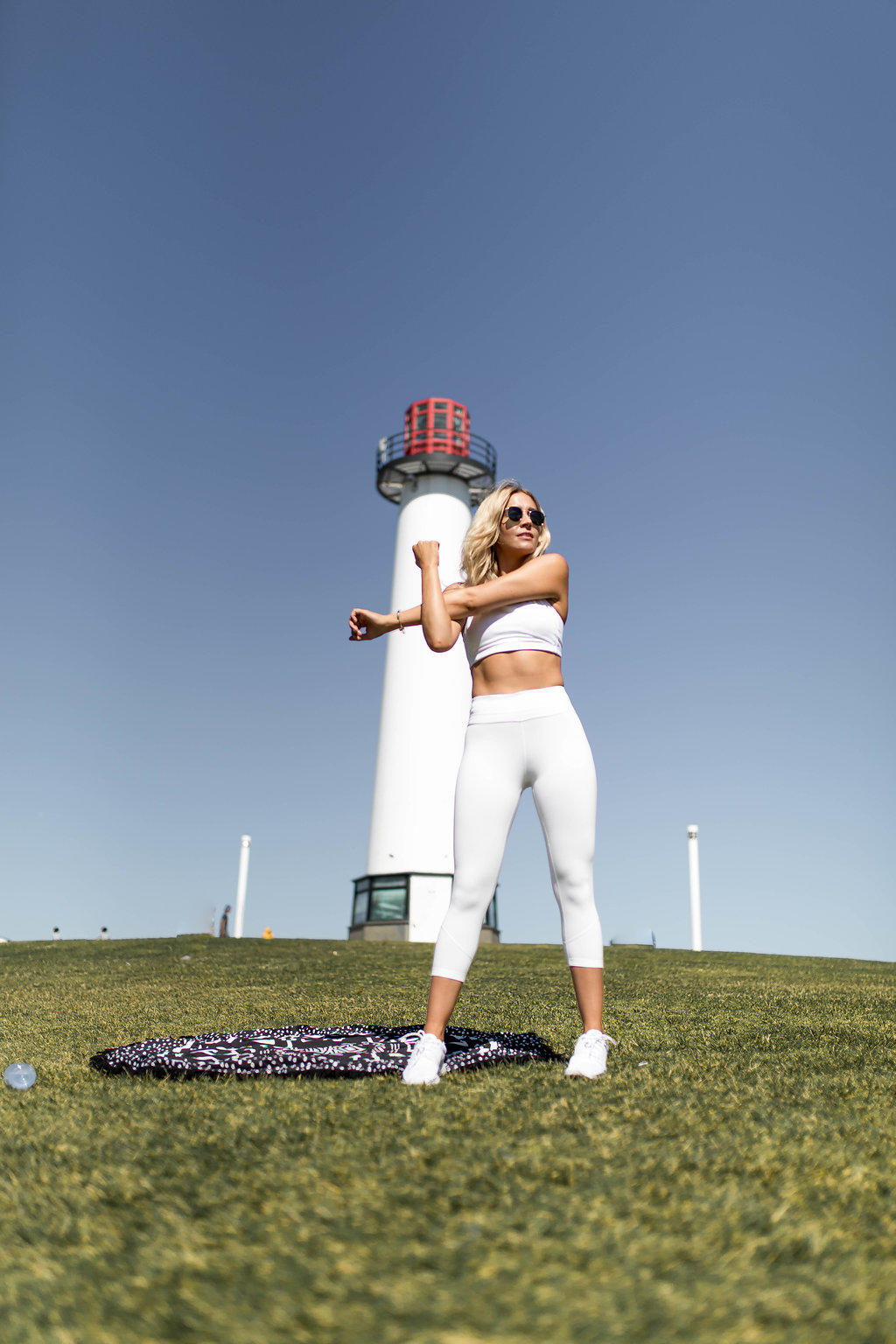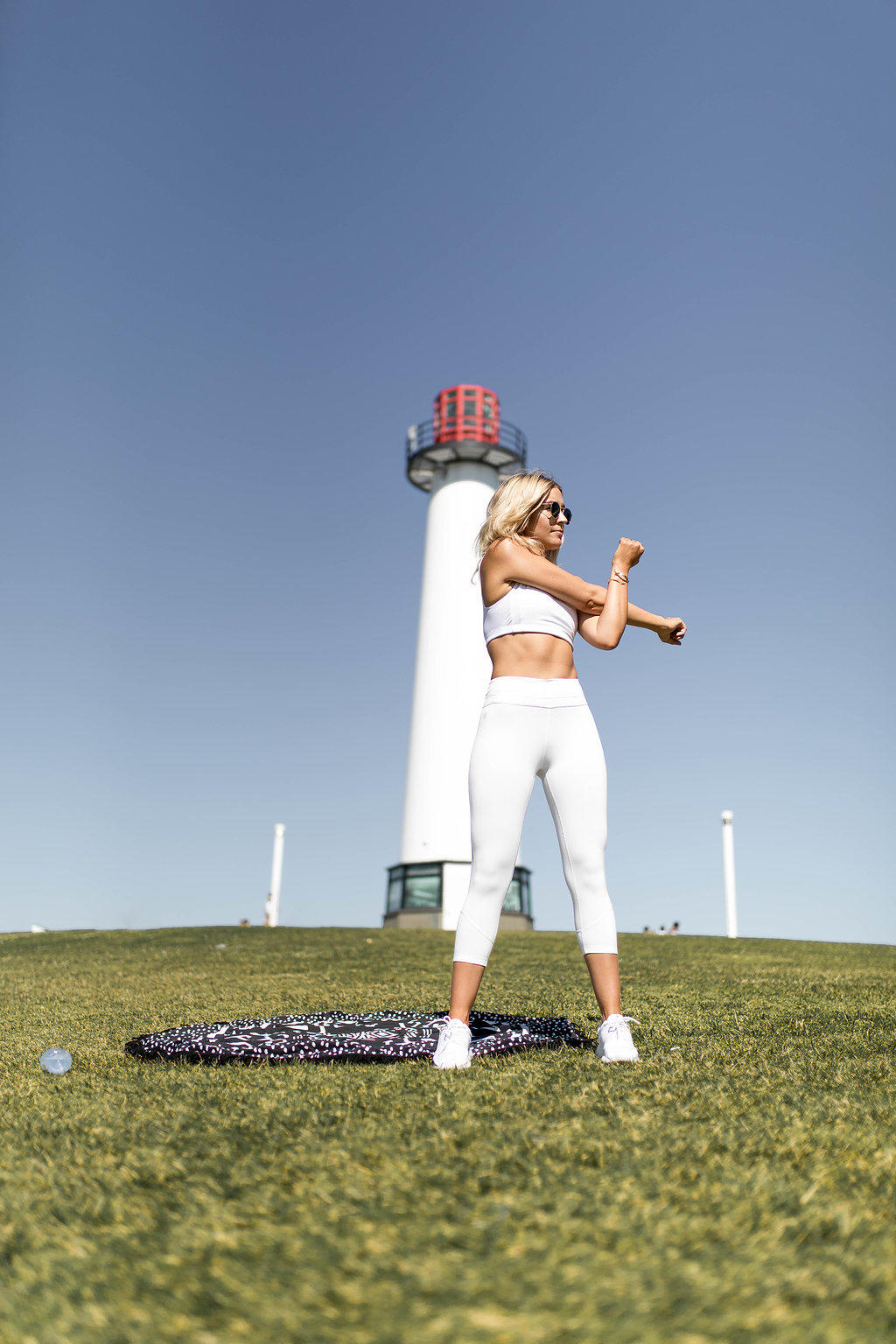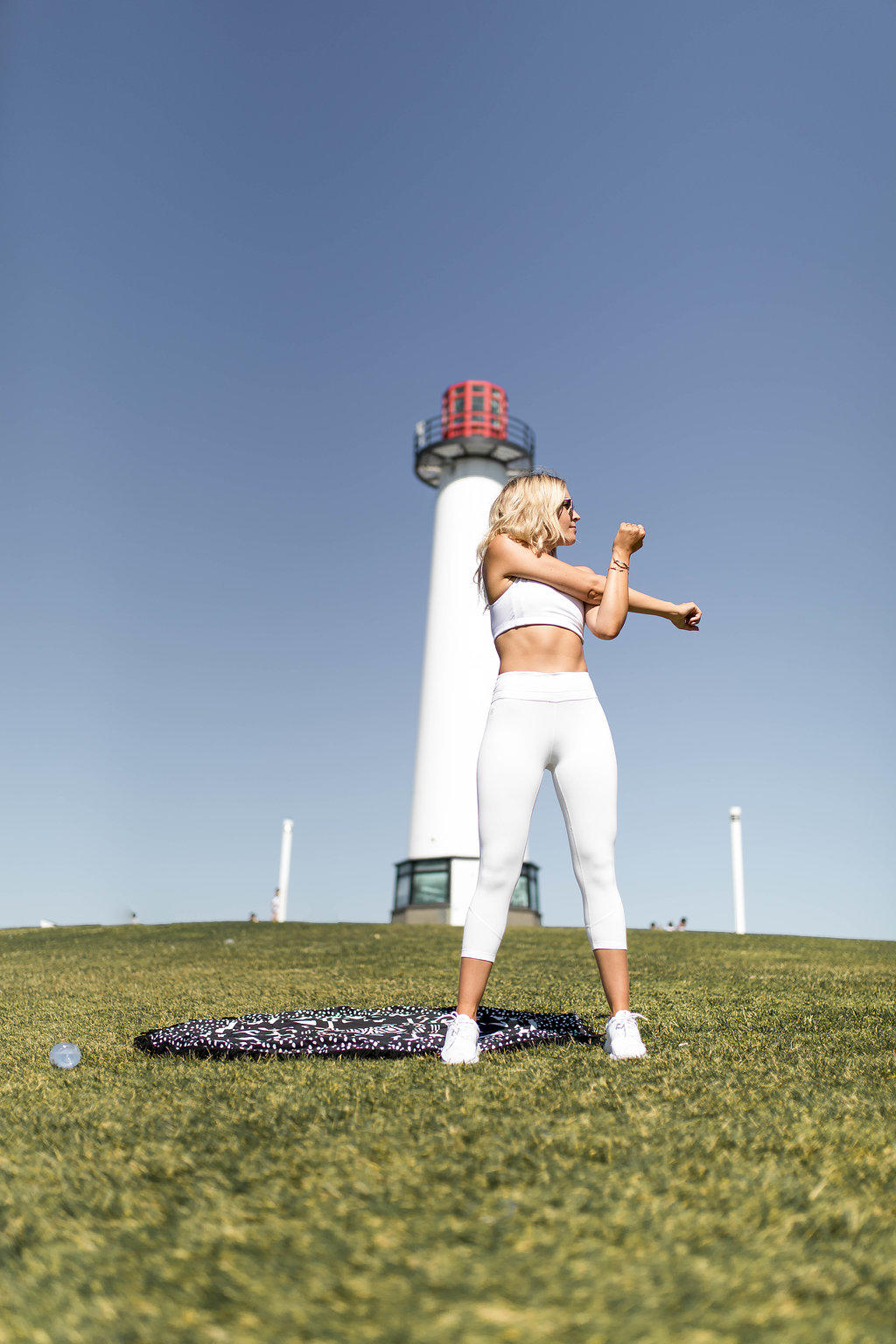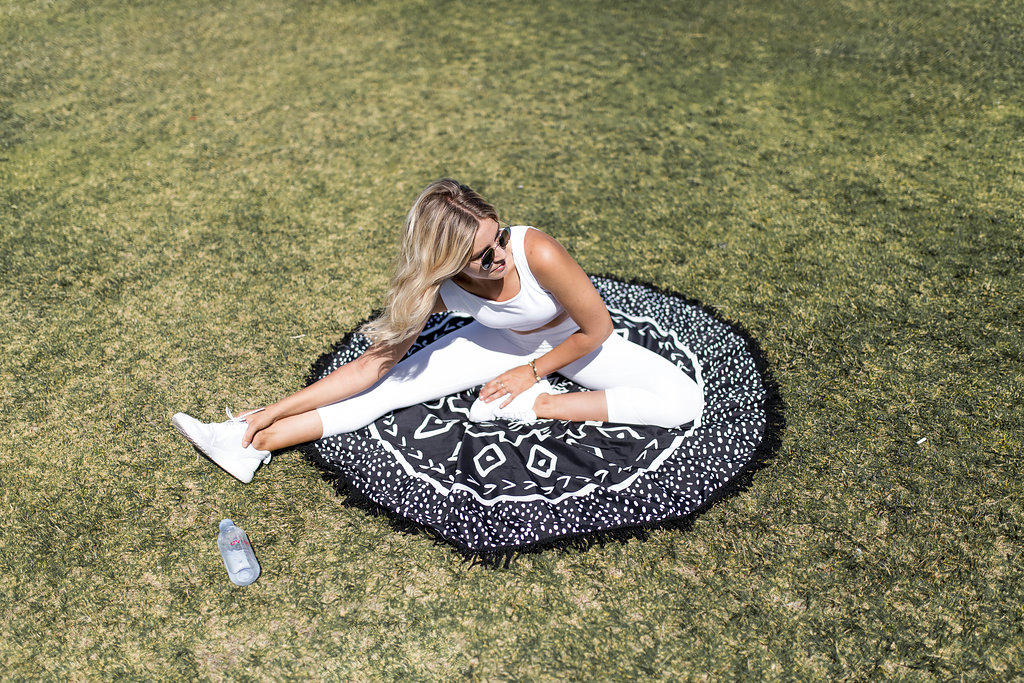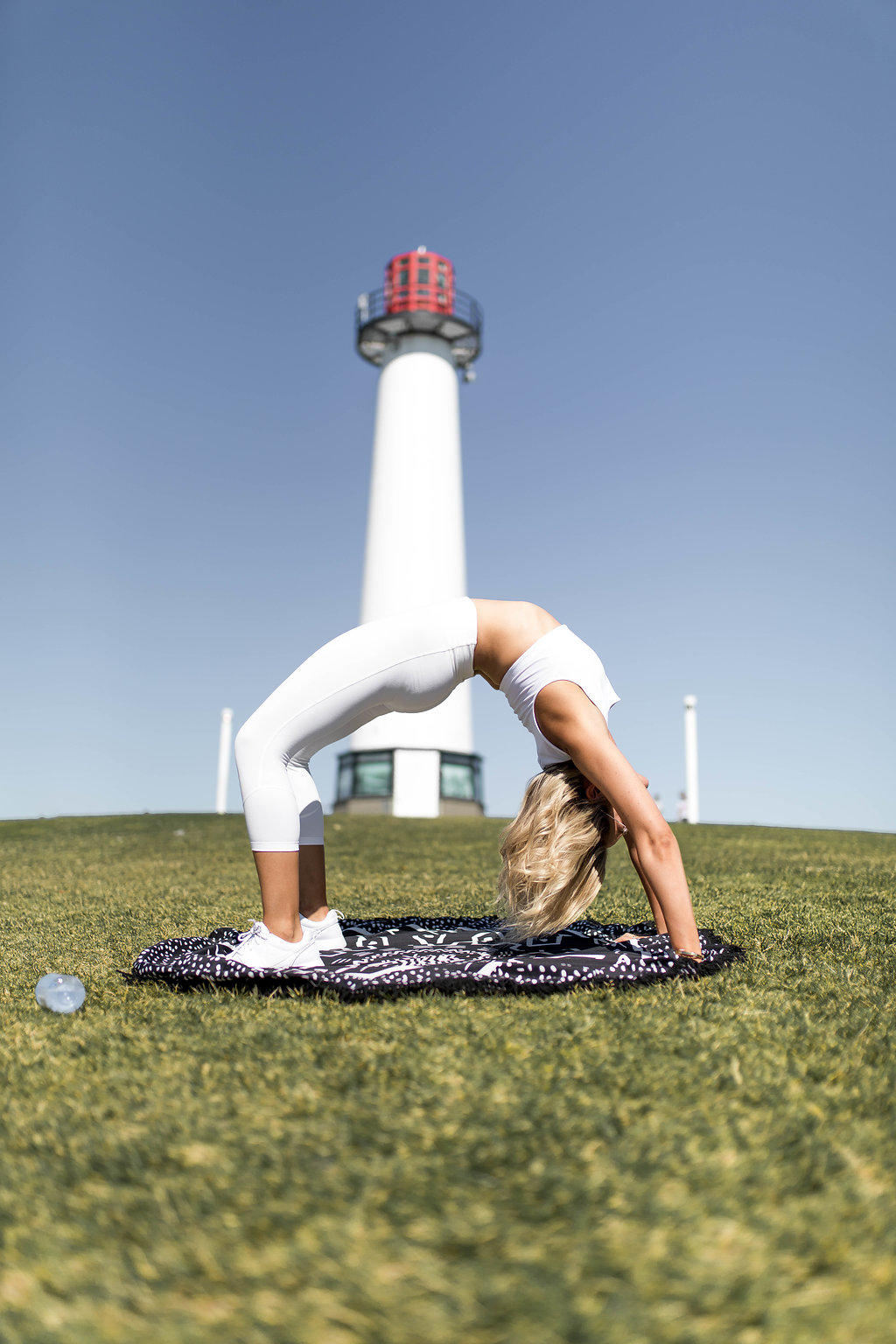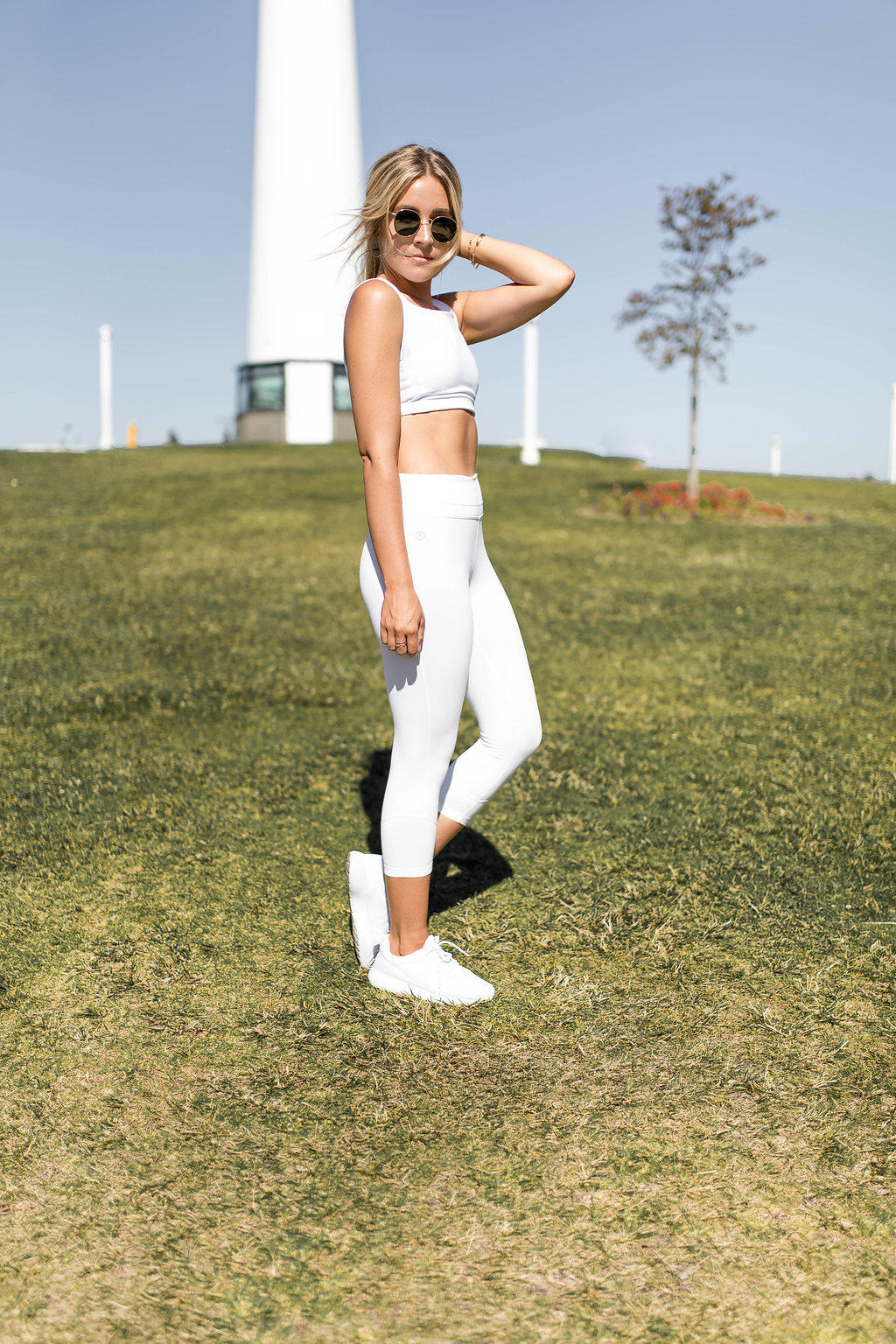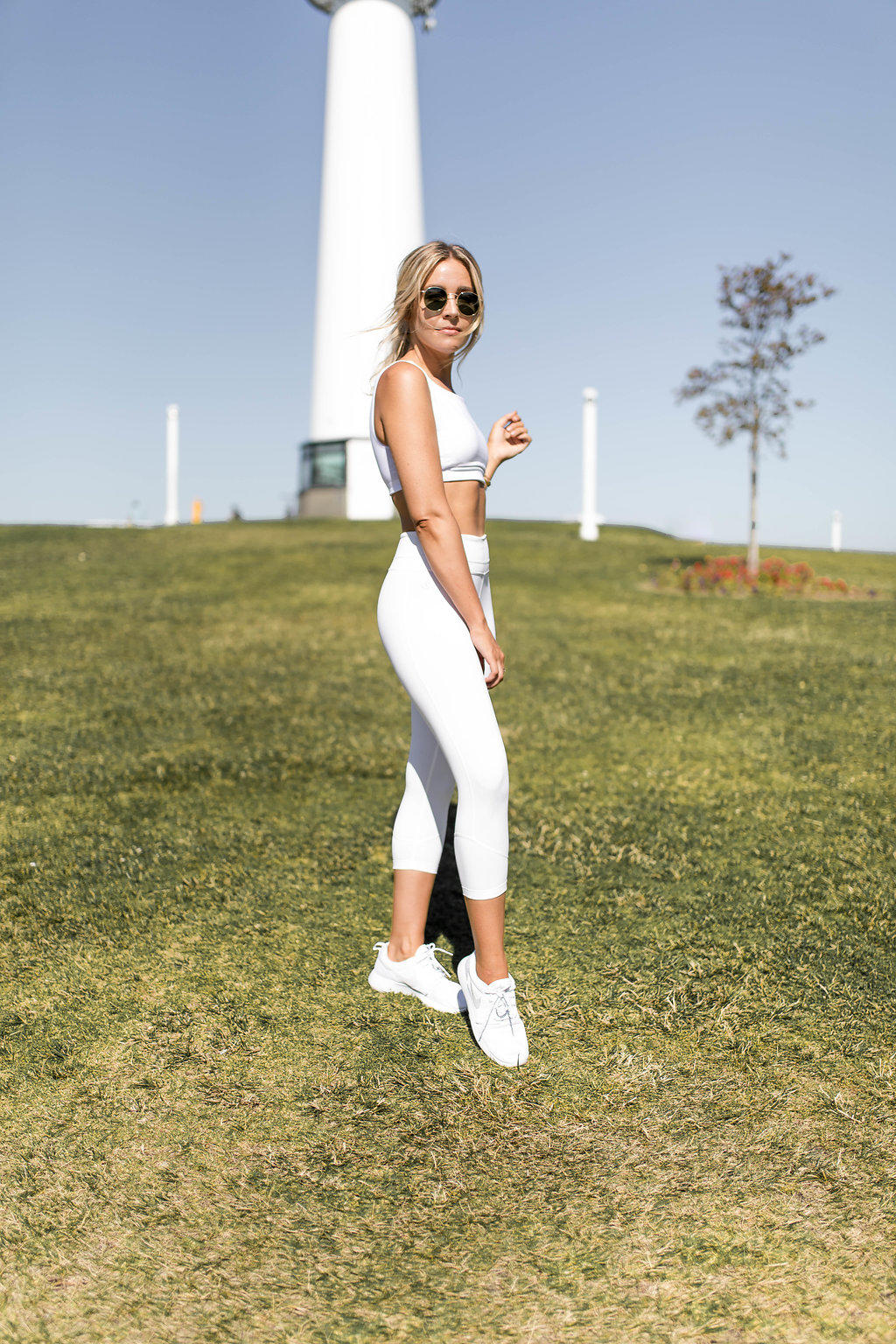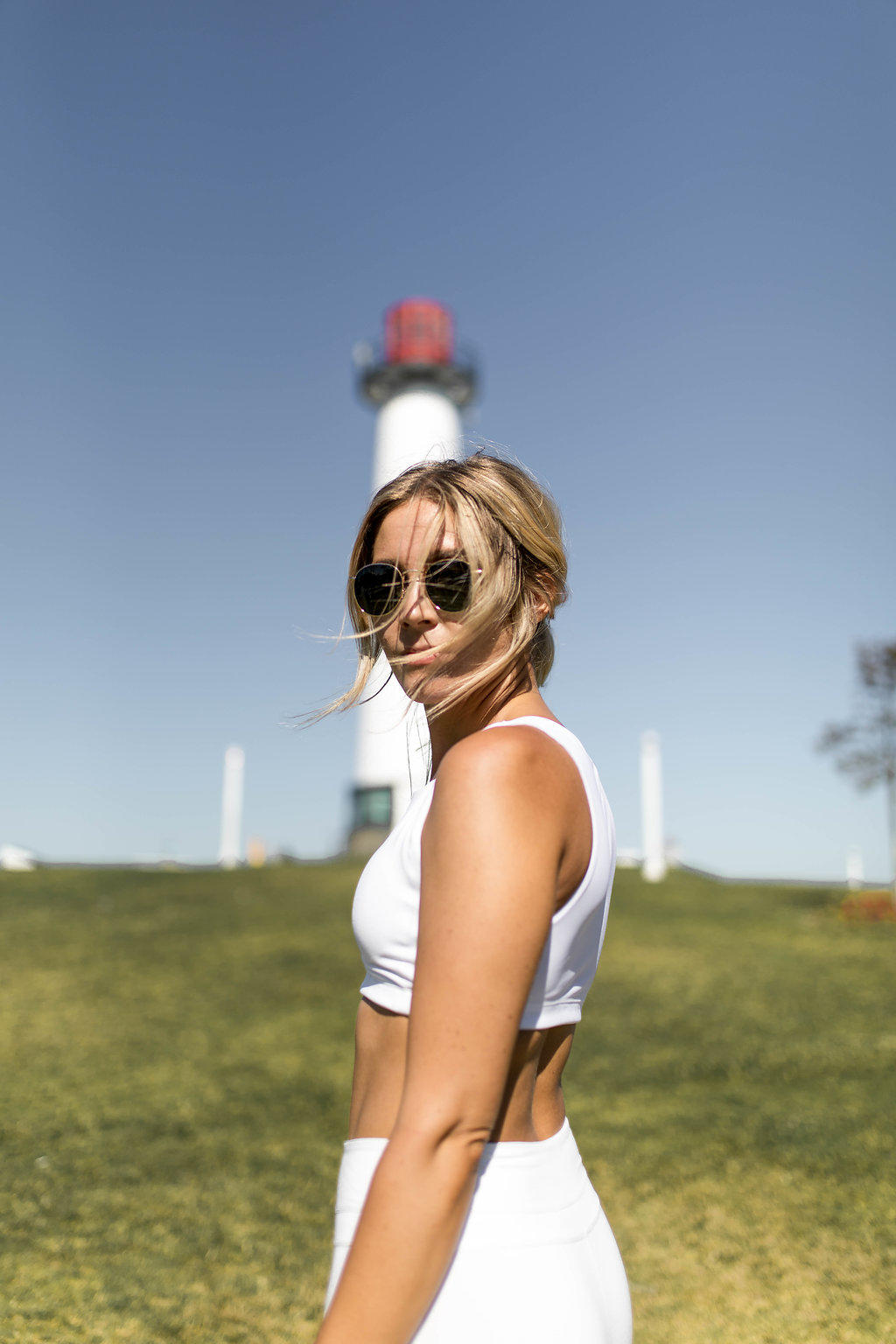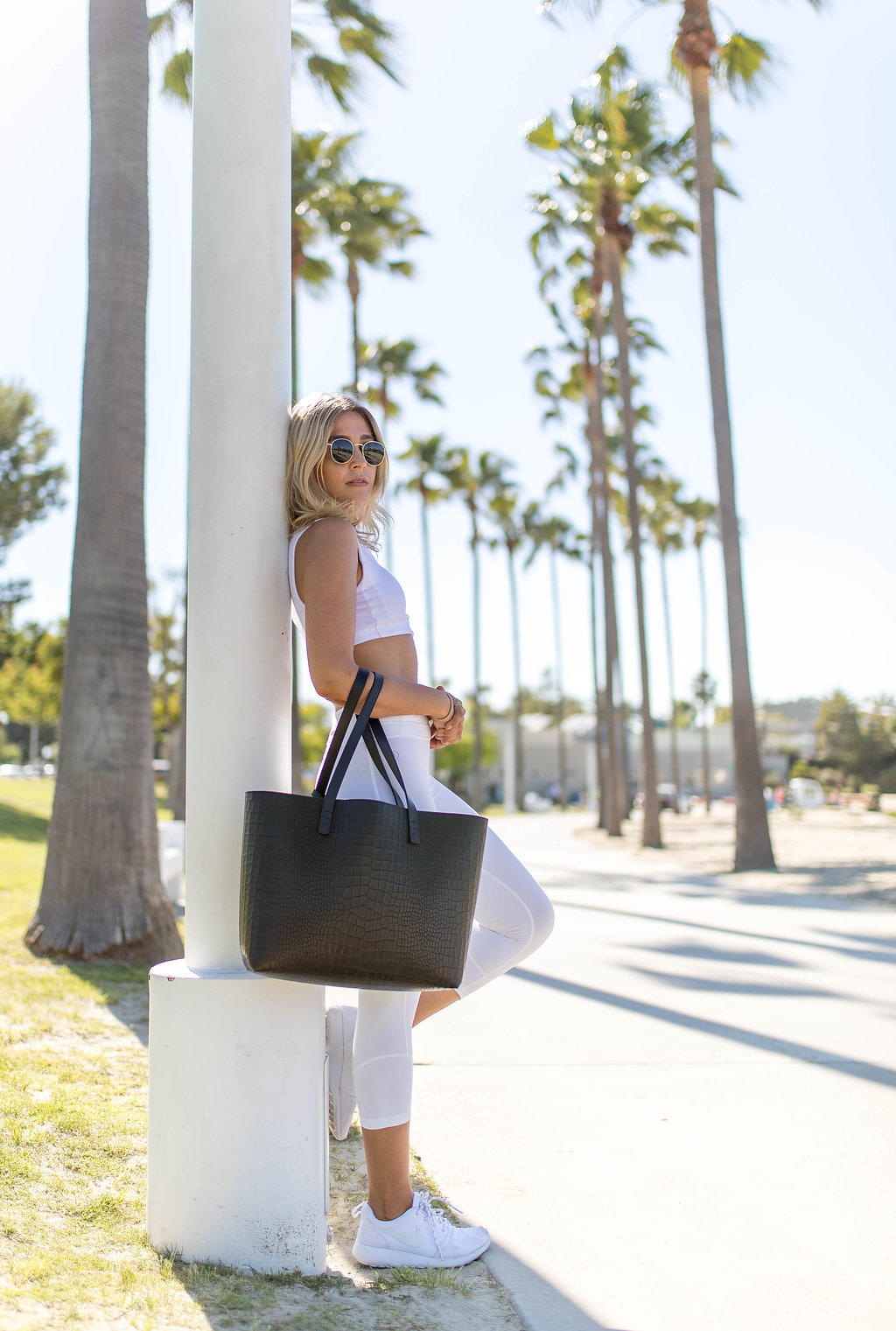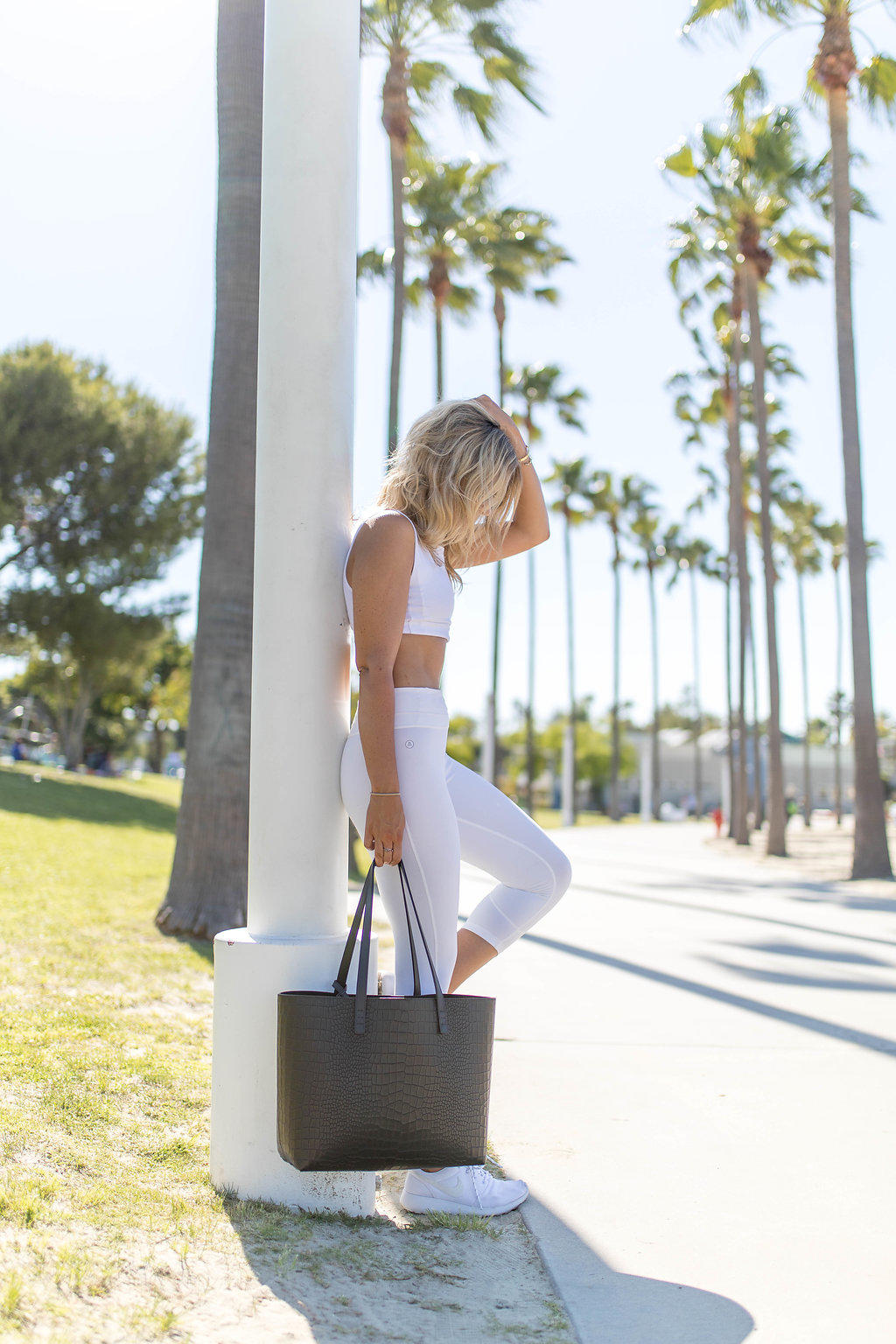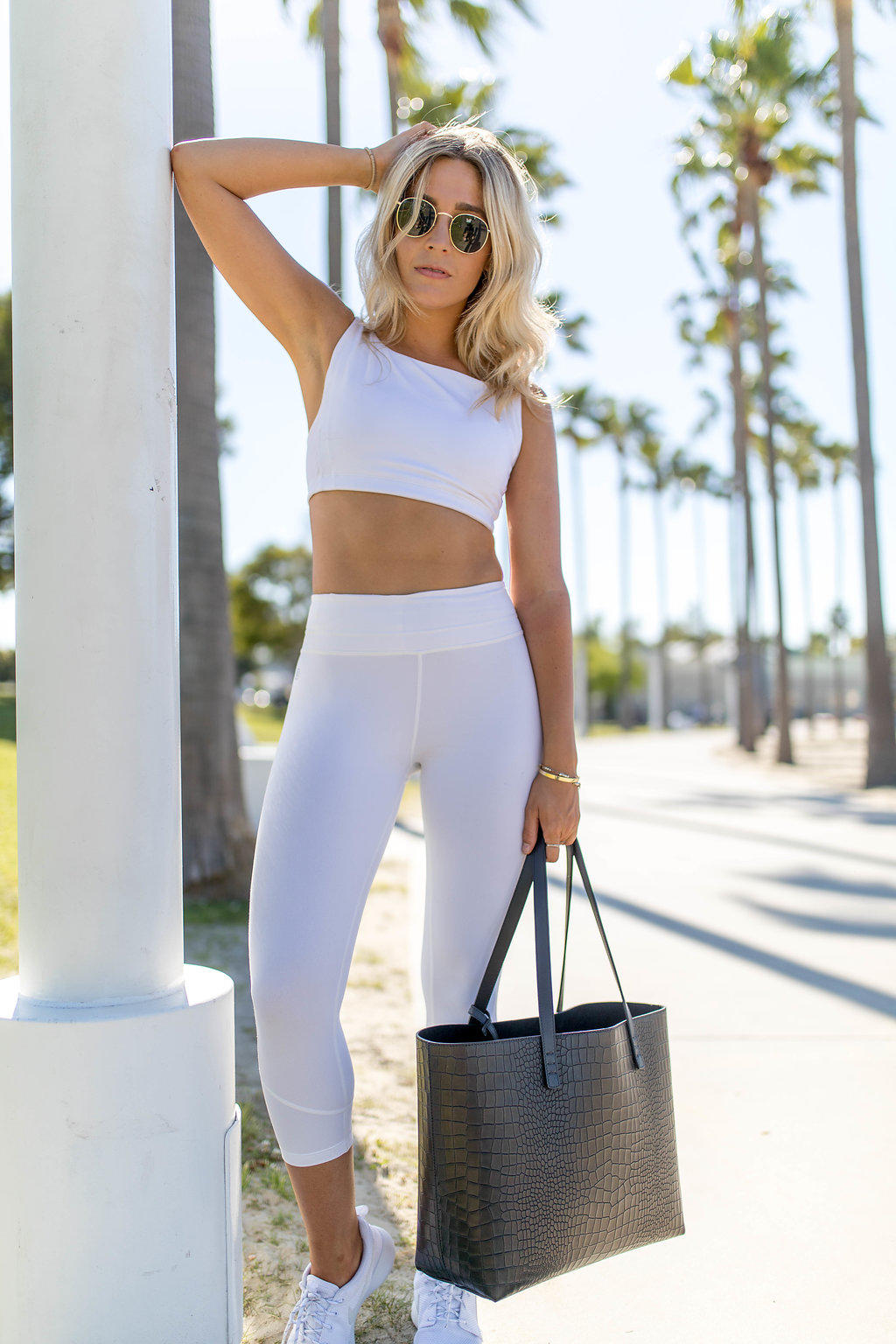 Top & Capris, c/o Amari | Bag, c/o Mon Purse (I designed my own, but linked a basic Shopper bag, similar to this one!) | Shoes, Nike