I am so diligent about putting lotion on you would think that I have no worry in the world about the state of my skin, buuuuut you're wrong. Unfortunately, I still battle with sensitive skin that reacts negatively to just about everything. However, St. Ive's has really been a saving grace for me over the last 3 years. Especially when my skin is feeling a little lack-luster in the winter time and needs a lot of lovin'.
Dealing with sensitive skin can seem nearly impossible, but with St. Ives ever-growing collection, I always have amazing options for combatting my worst issues. My newest attempt at being a baby-soft bombshell (is that too weird???) is with St. Ives new Oatmeal and Shea Butter scent. IT IS INCREDIBLE YOU GUYS.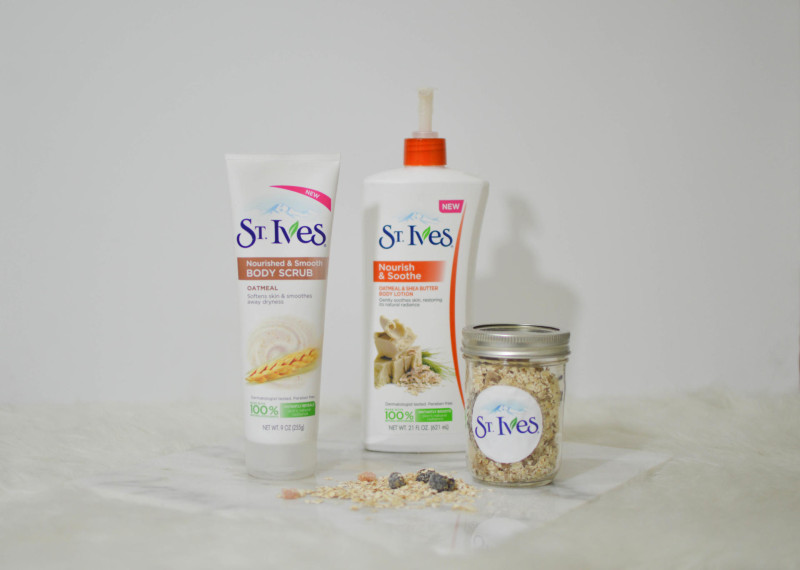 At first glance you're like…huh, oatmeal? Do I want to smell like oatmeal? And what is shea butter?? But then you put it on and you're like….yes. yes I definitely want to smell like oatmeal and shea butter.
The scent is so refreshing, and the formula is sooooo soothing on your skin it's redic. I love when skin products come in pairs, so the fact that I can bring this scent into the shower with me via this amazing exfoliating body scrub is just a game changer.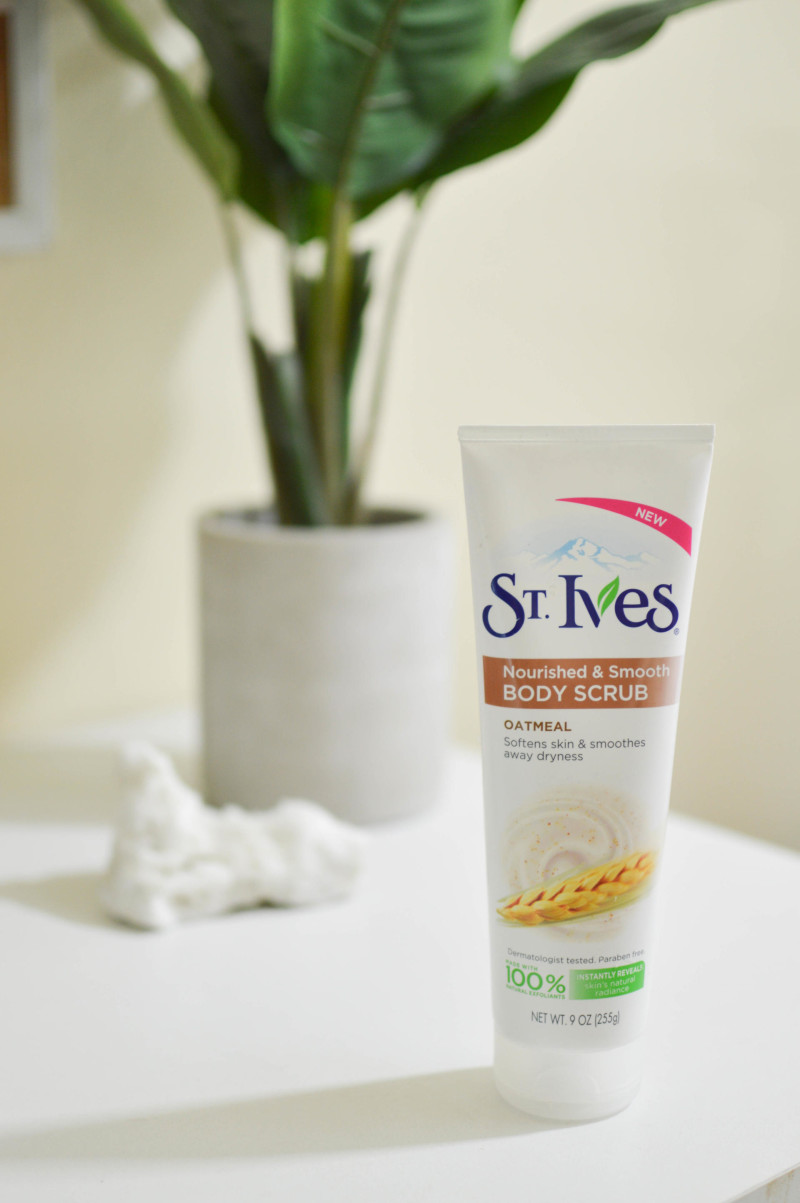 I know this is a weird picture, but I wanted you guys to see the size of the beads. It's so great for your body because you can actually feel the exfoliating while it's happening, unlike some other brands I've used when I'm like "wait am I doing it right???? is it working yet??? Mom????" *skeptical emoji*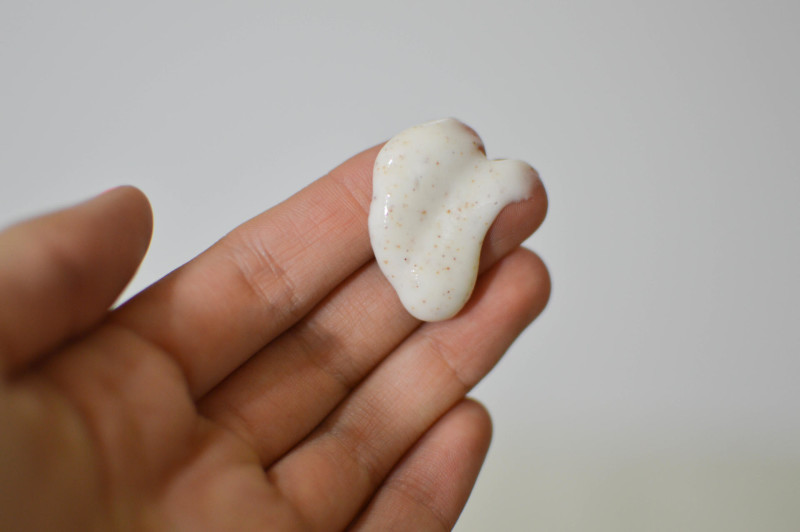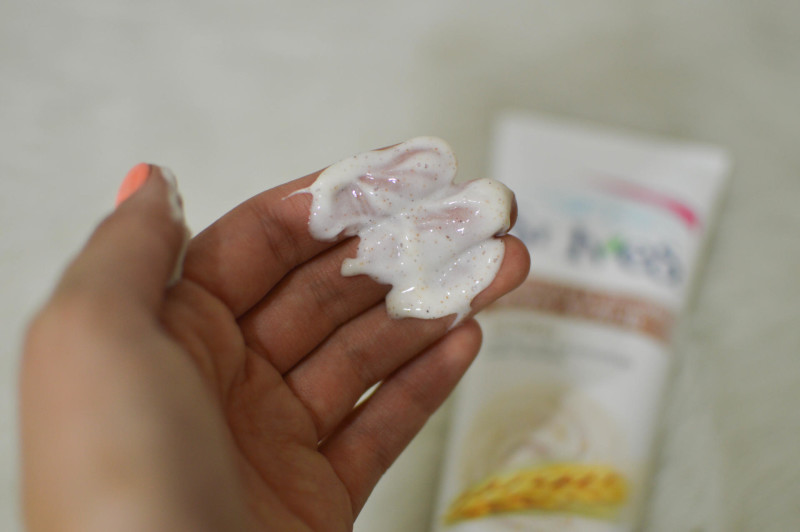 Aside from these products smelling like a little piece of heaven, their benefits are through the roof. Just like eating oatmeal is beneficial to your body (ie. providing you with energy), applying oatmeal-infused beauty products on your skin will also yield similar, positive results (ie. leaving your skin looking radiant, revitalized and re-energized).
Another amazing fact about this product is that the "lotion contains oatmeal and 100% natural moisturizers for intensely hydrated, soft and smooth skin." The body wash is also "made with 100% natural exfoliants to soften skin and smooth away dryness." SO….you're literally going to be the baby-soft bombshell that I was talking about in the opening paragraph. Speaking of the opening paragraphy…if you've made it this far in my rant about my newest favorite scent from St. Ives, reward yourself by visiting them online for more incredible products that I swear by!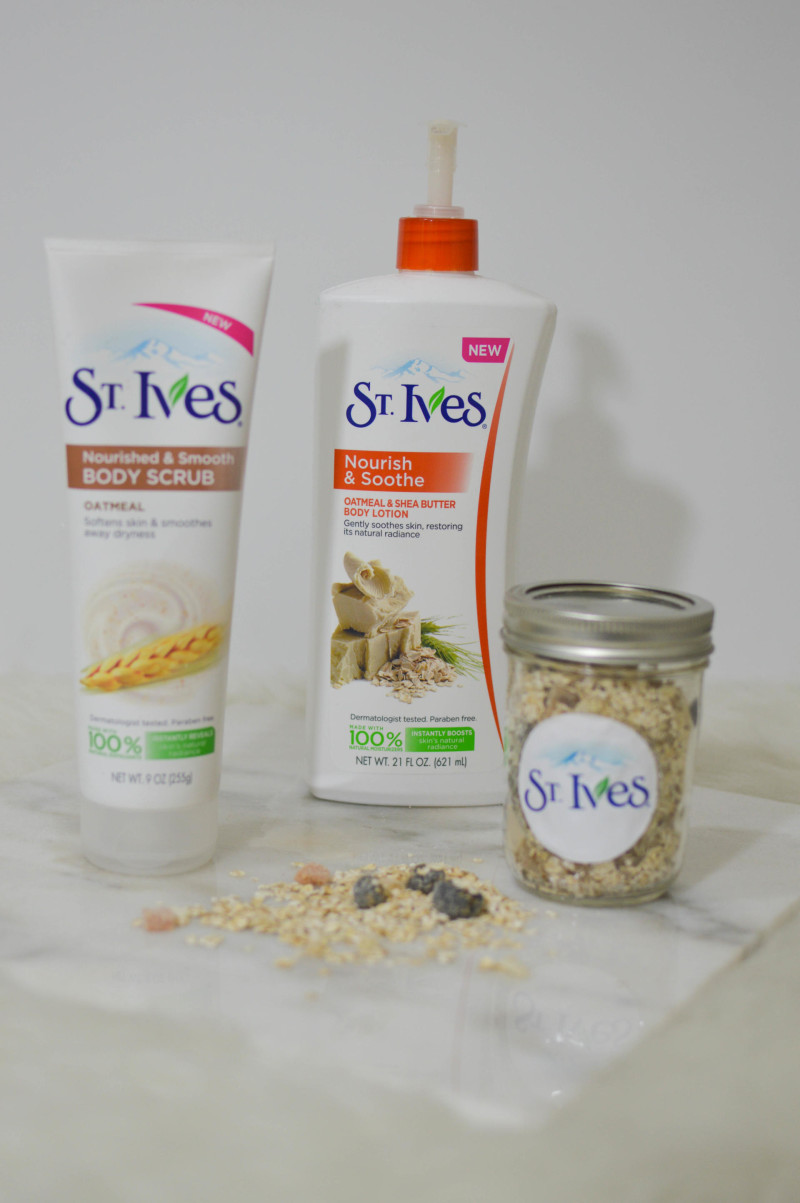 This is a sponsored conversation written by me on behalf of St. Ives. The opinions and text are all mine.