A good pair of jeans can change your life. Too dramatic? Well…I stand by it. The best fit, the best wash, and the best rise are all so important when finding a new pair of denim worthy enough to add to your collection. I've been on the hunt for a great pair of high waisted pair of light wash jeans, and Madewell came in and wooed me with their 10″ High Riser Skinny Skinny Jeans. I truly love the rise, wash, and fit of them so much!
When it comes to High Rise denim, there are a couple of rules that I dress by:
Highlight the waistline: You're wearing a high rise! Don't hide it. If you're self-conscious about showing your back side, just do the subtle front tuck like I did in this outfit below. Doing this with a button down or a flowy top works best because you can tuck it in and slightly pull fabric back out to make the perfect looking "effortless" tuck.
Pay attention to the most flattering hemline for your body: For me, an ankle length is the most flattering (in my opinion). I like to make sure that my ankles peek through enough so that my shoes do not touch the hemline. This is of course preference! But I think for my height and my build, it works best.
Stick to basics: Higher waists already bring a lot of attention to your outfit, so if you are testing out the style for the first time, keep it simple. I stuck with this oversized button down blouse from Madewell so that I could tuck it into the front, which I thought would be a good way to try the high waist for the first time.
Embrace cropped tops: this is a fun way to dress up the high waist denim and make them a bit flirty! It also highlights the smallest part of your waistline, so it's a win-win.
I know these aren't ground breaking, but hopefully they help you if you are considering trying out the style for the first time. And if you are looking for a great fit, check out Madewell! This is my first pair and needless to say, I'm hooked.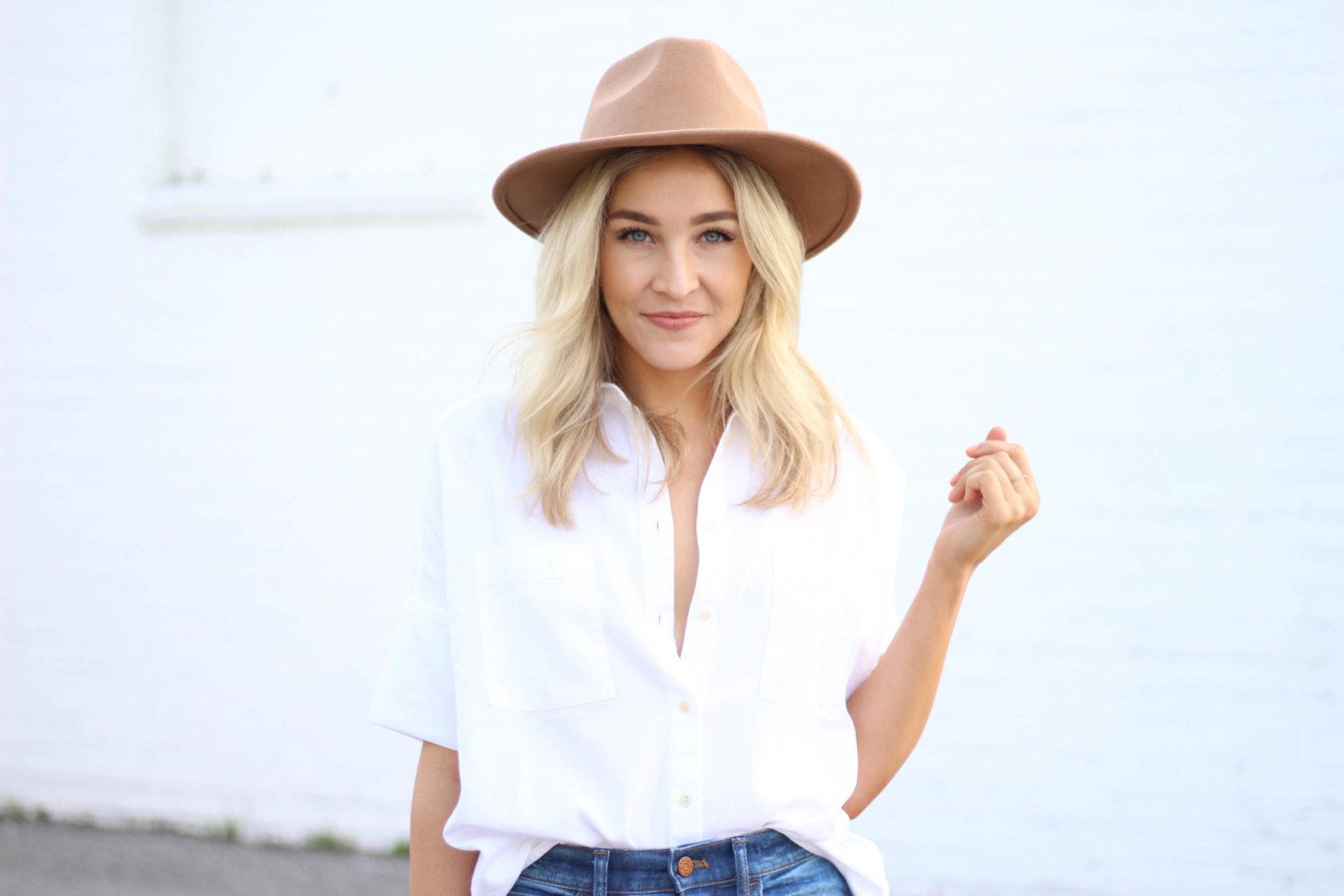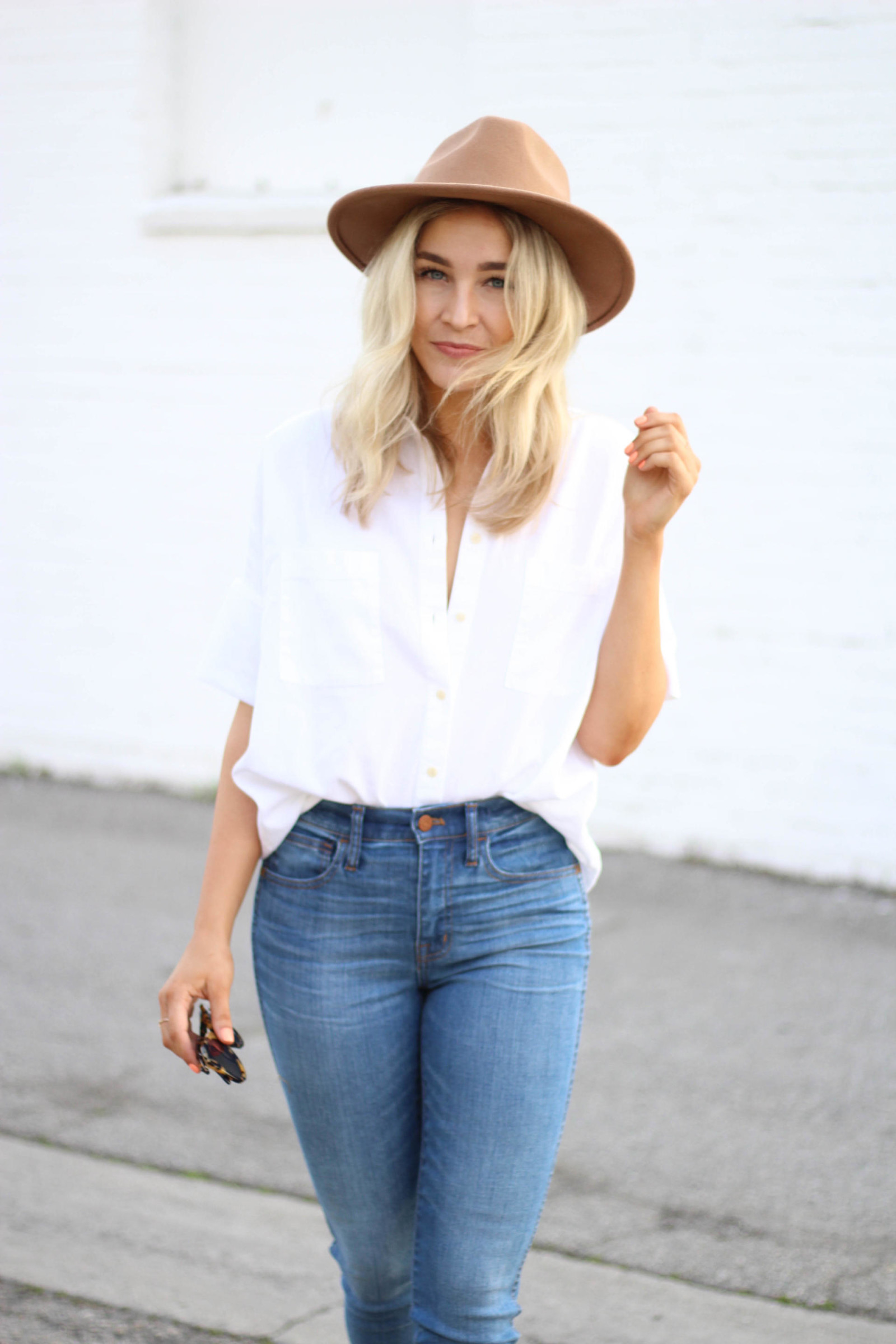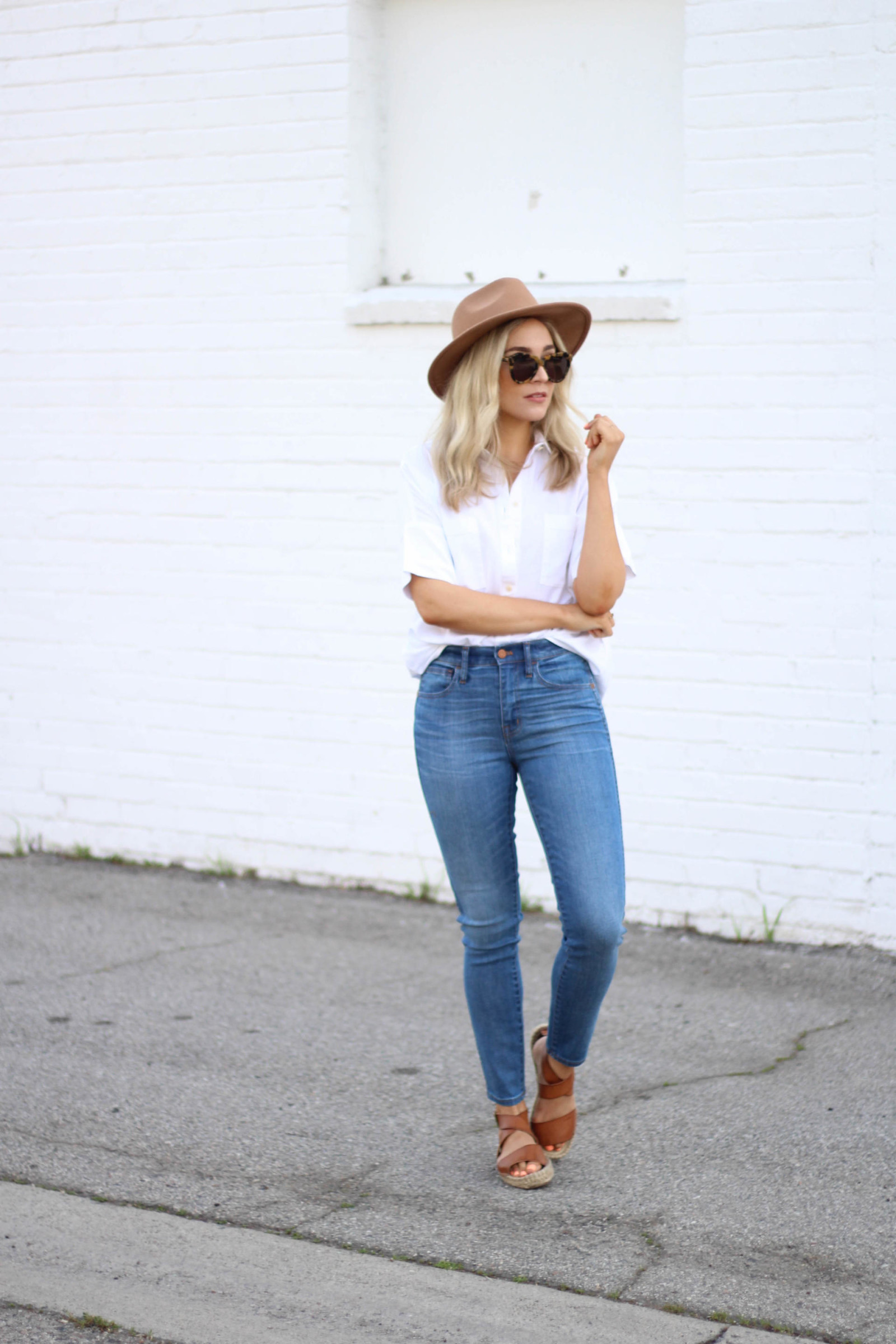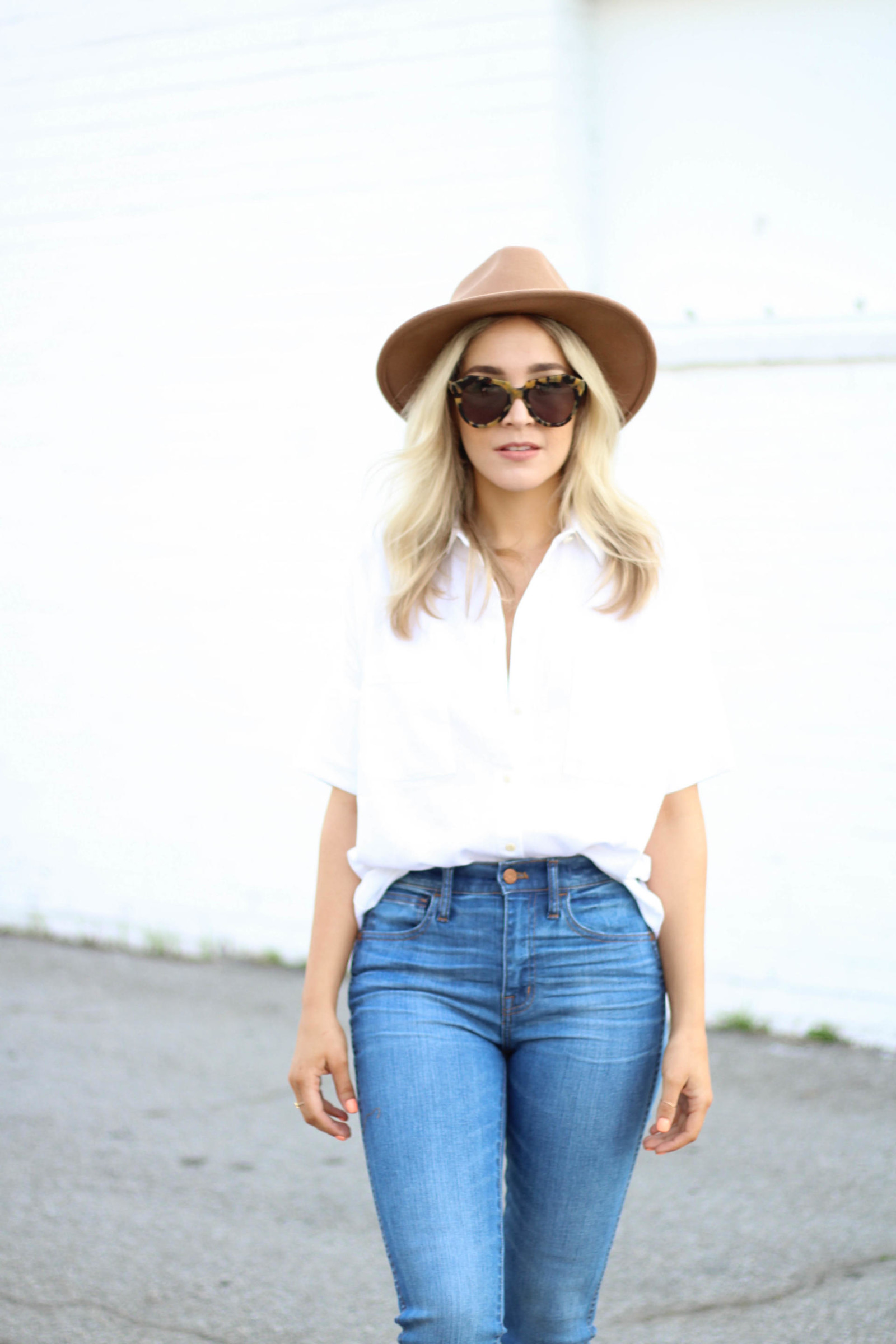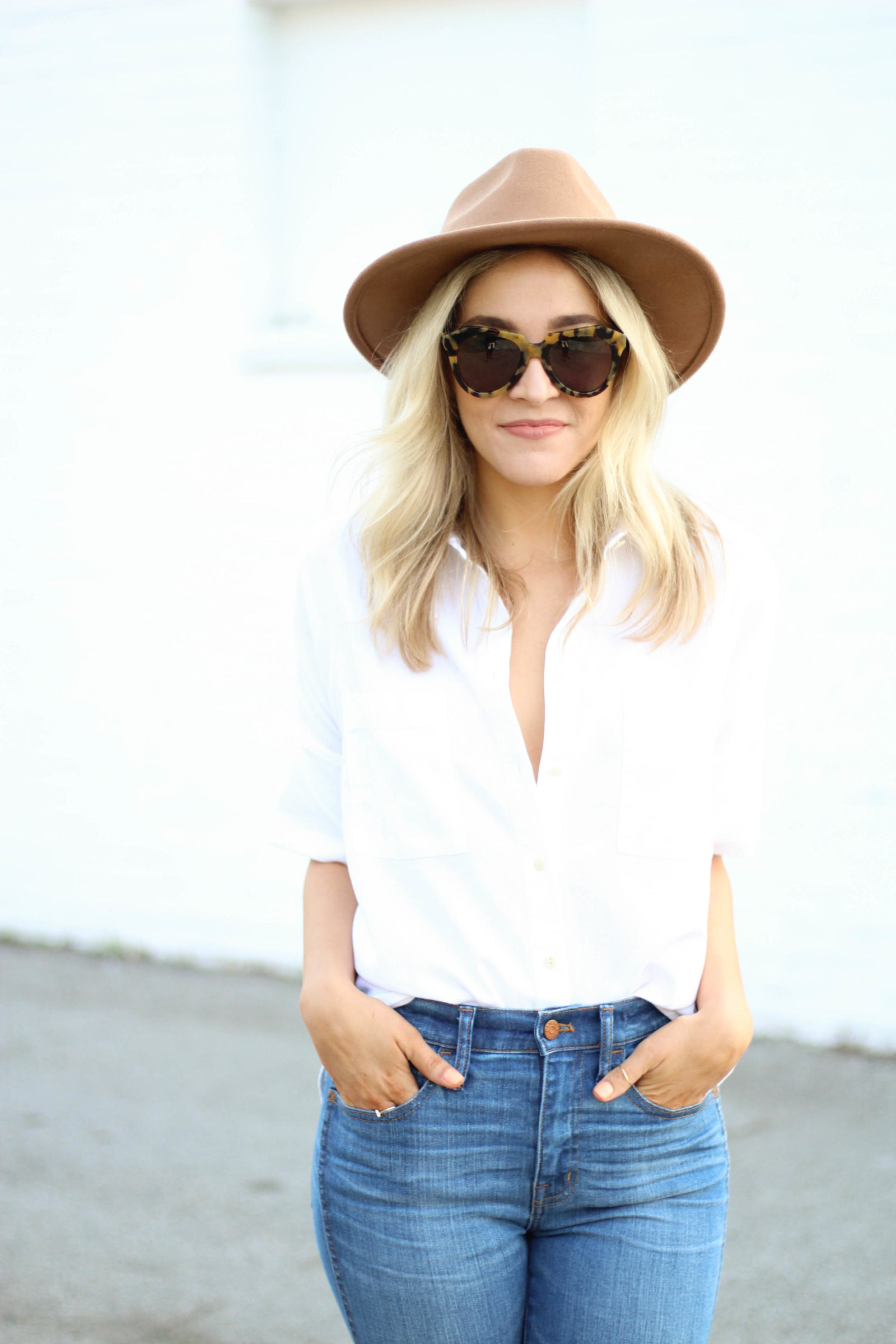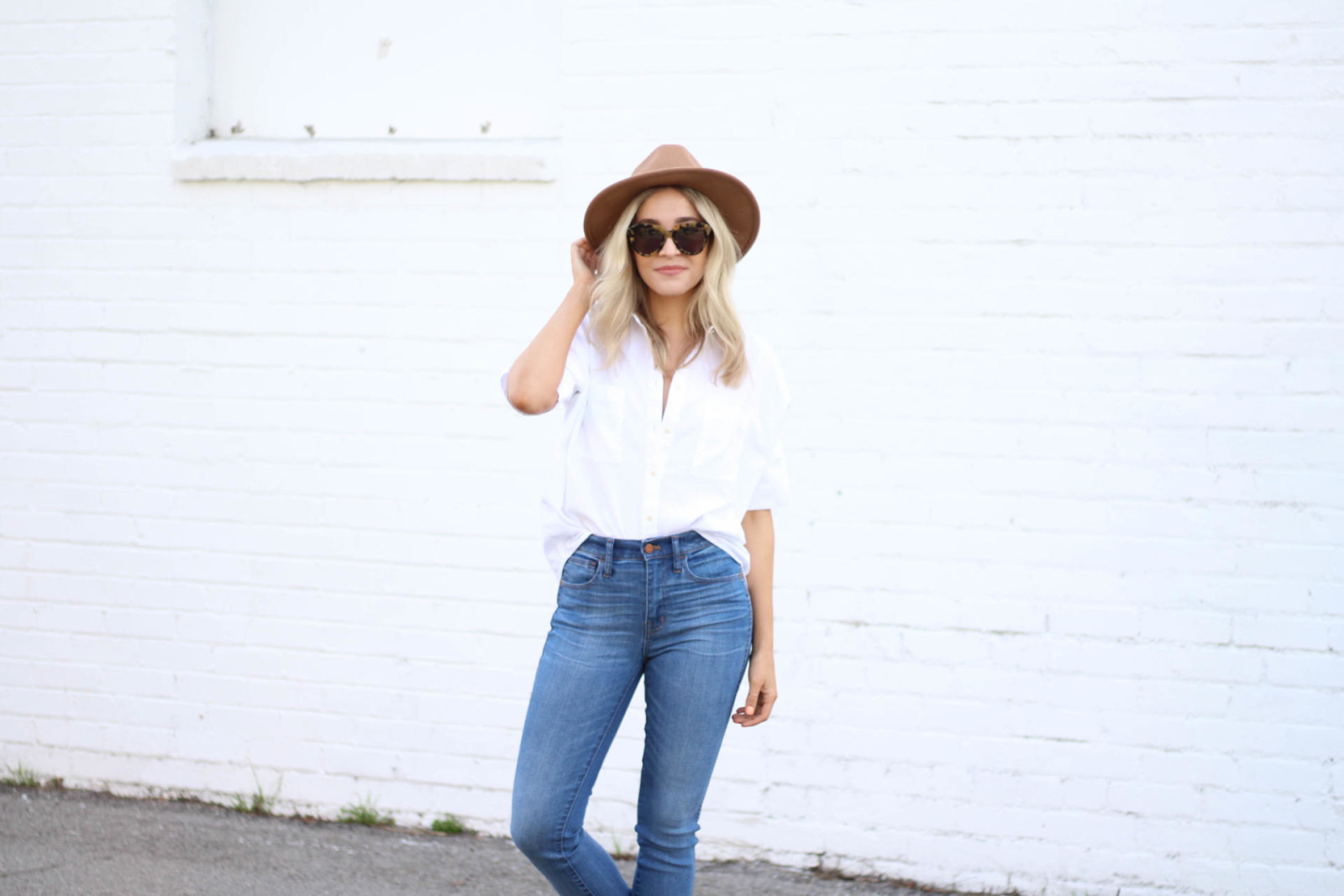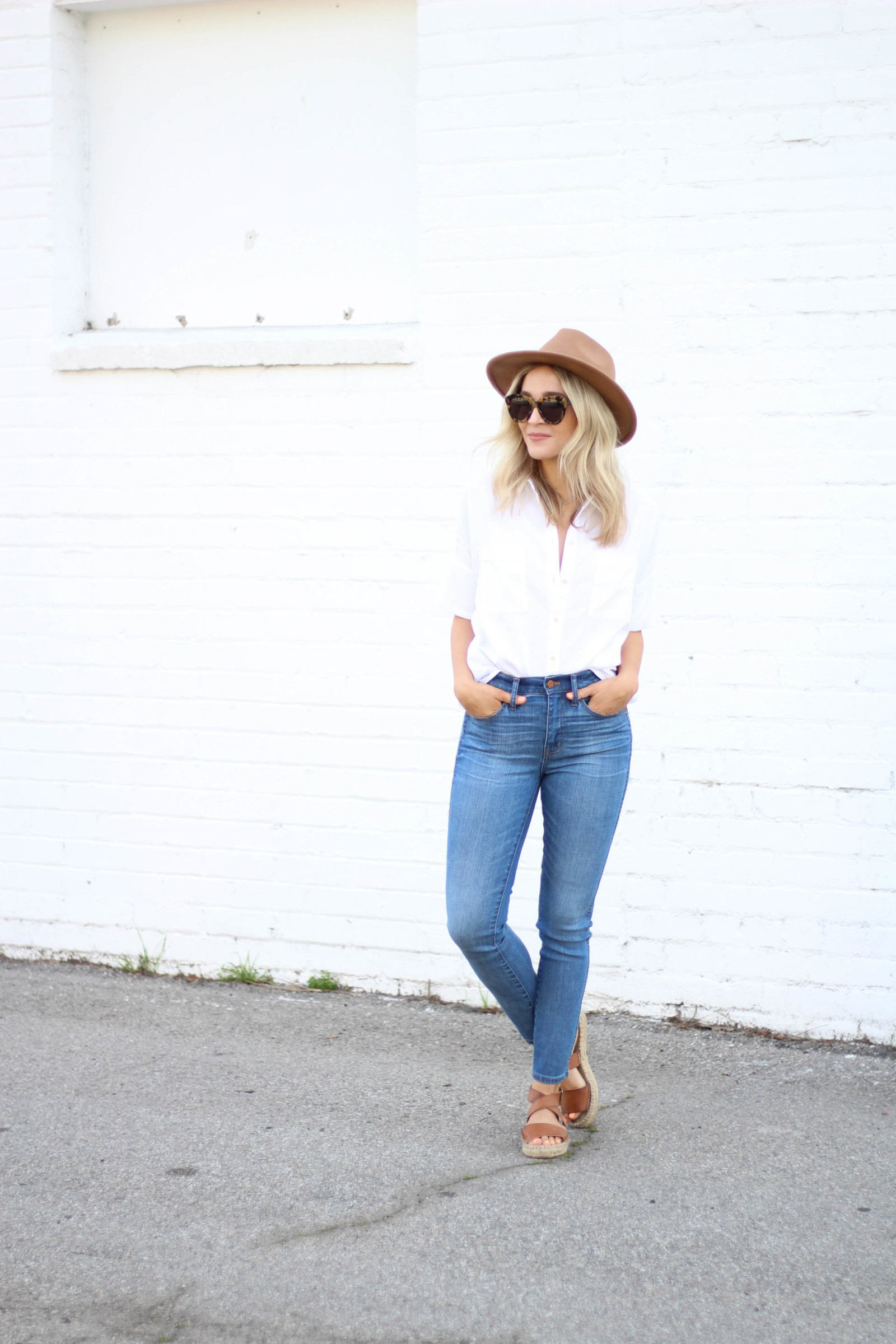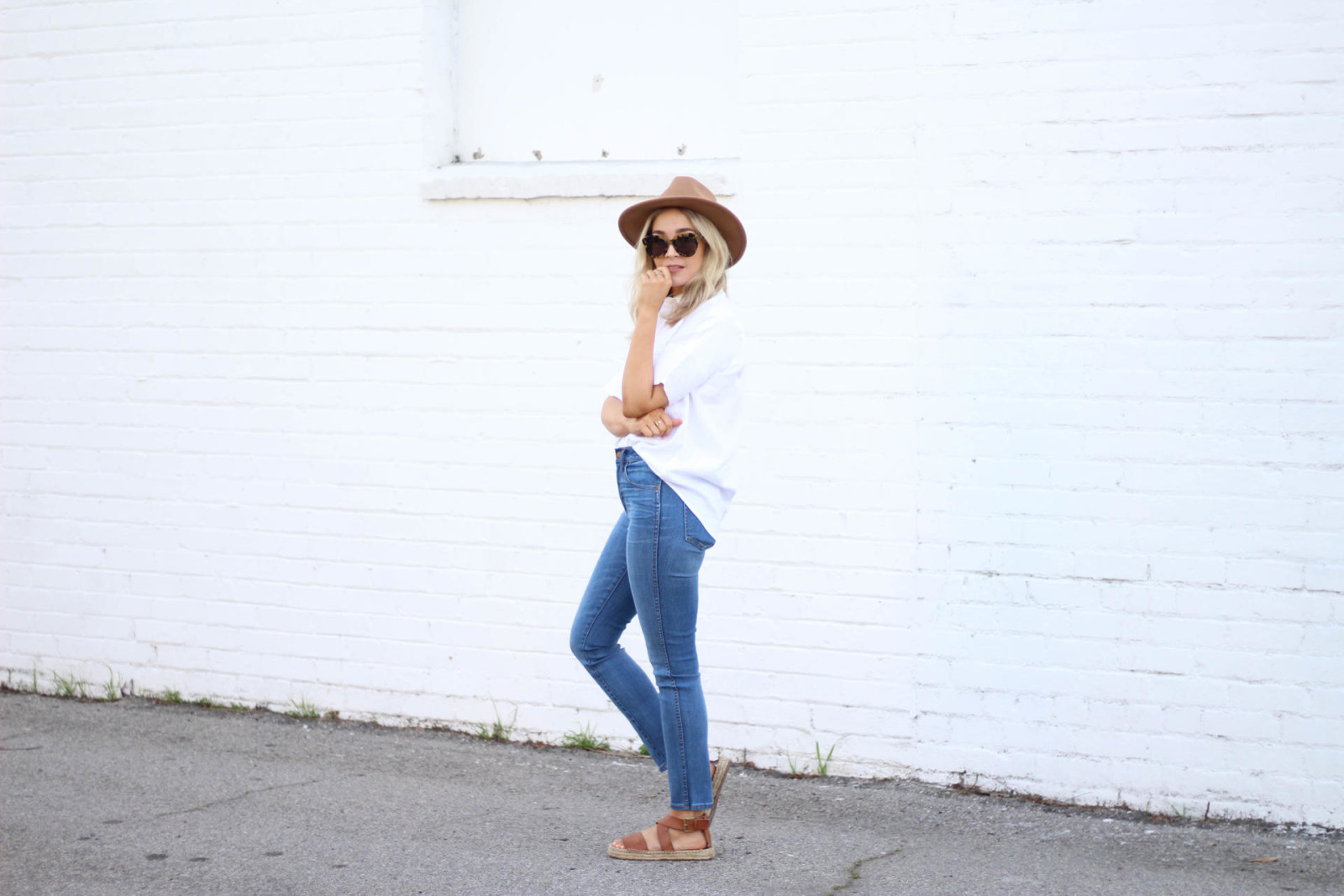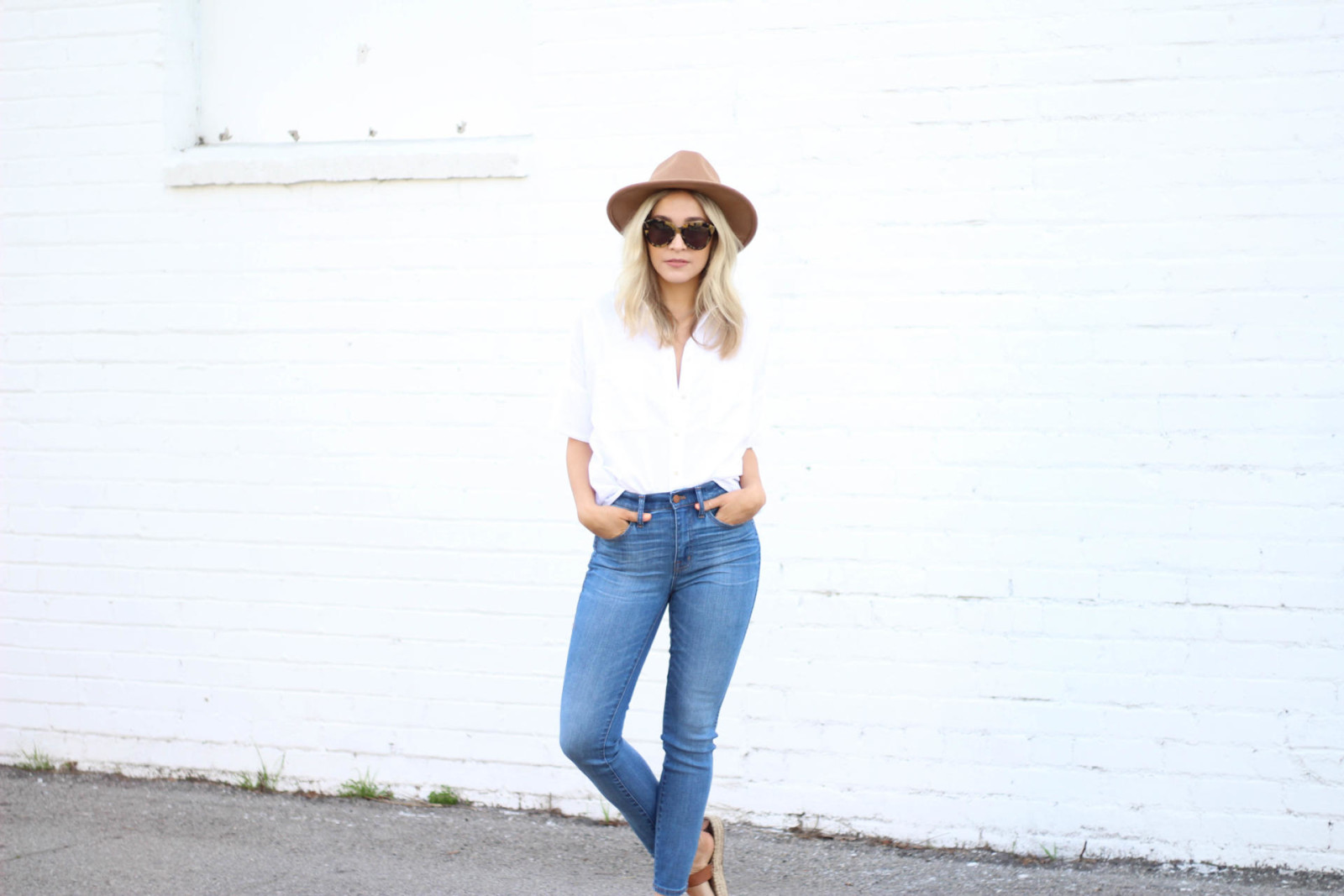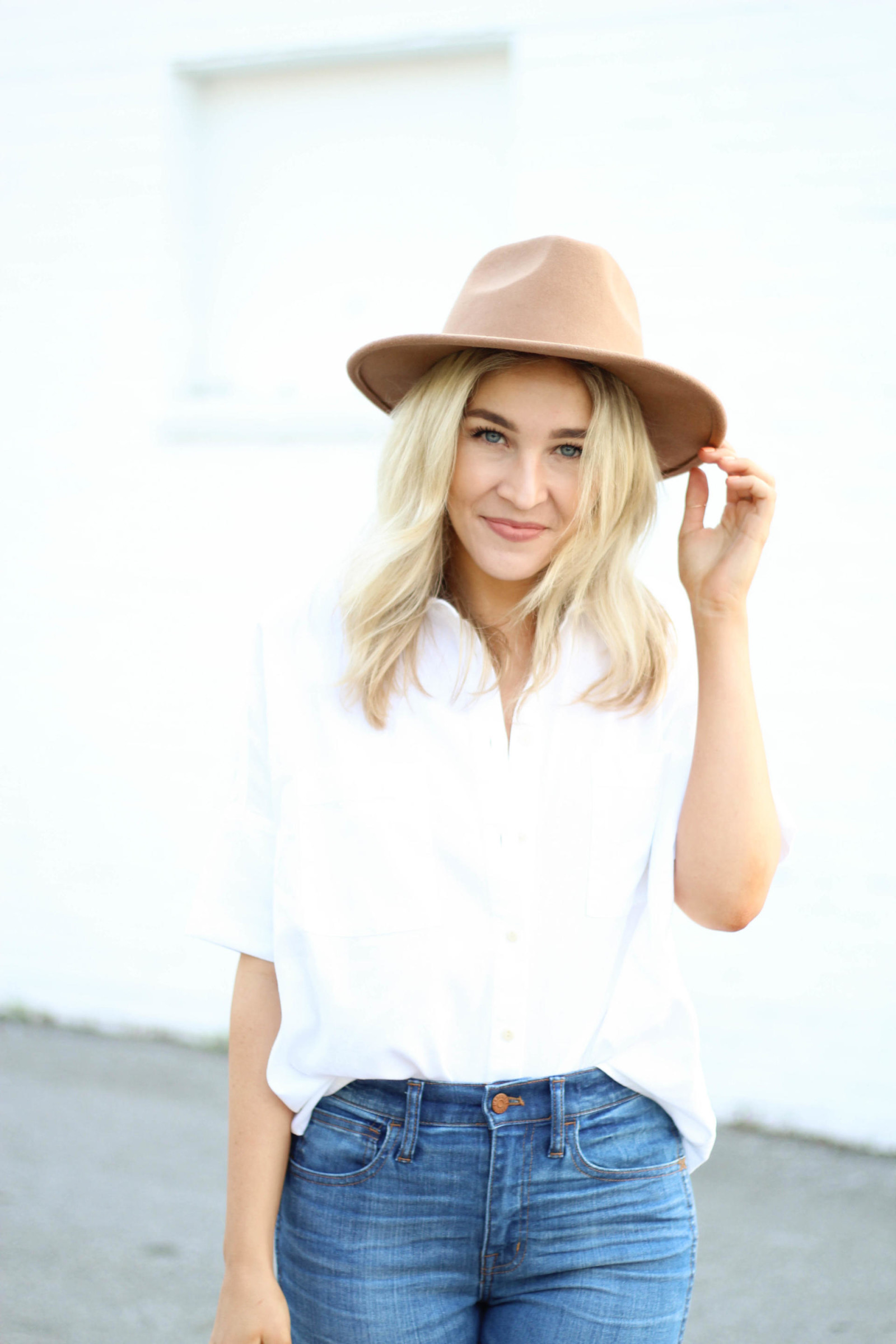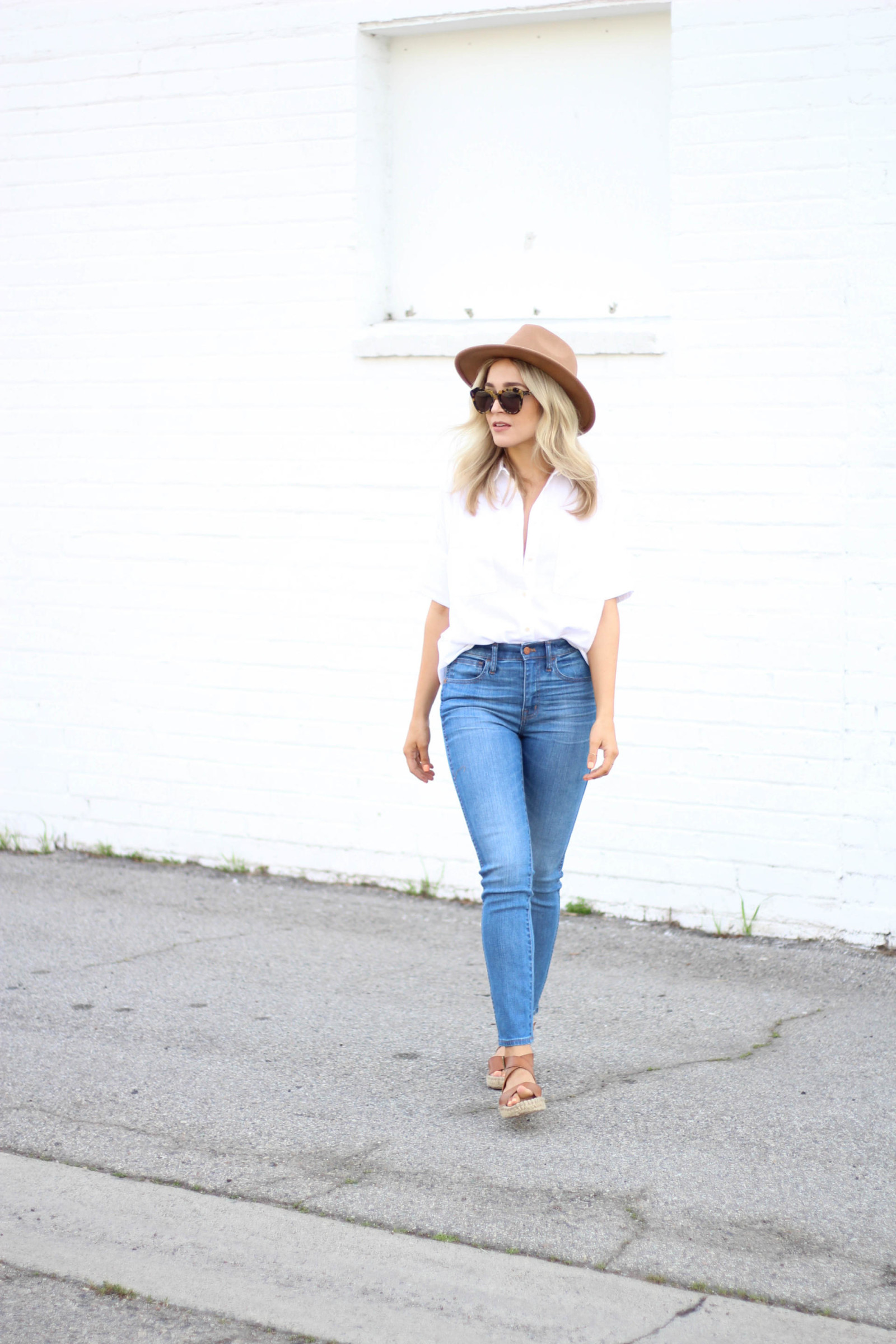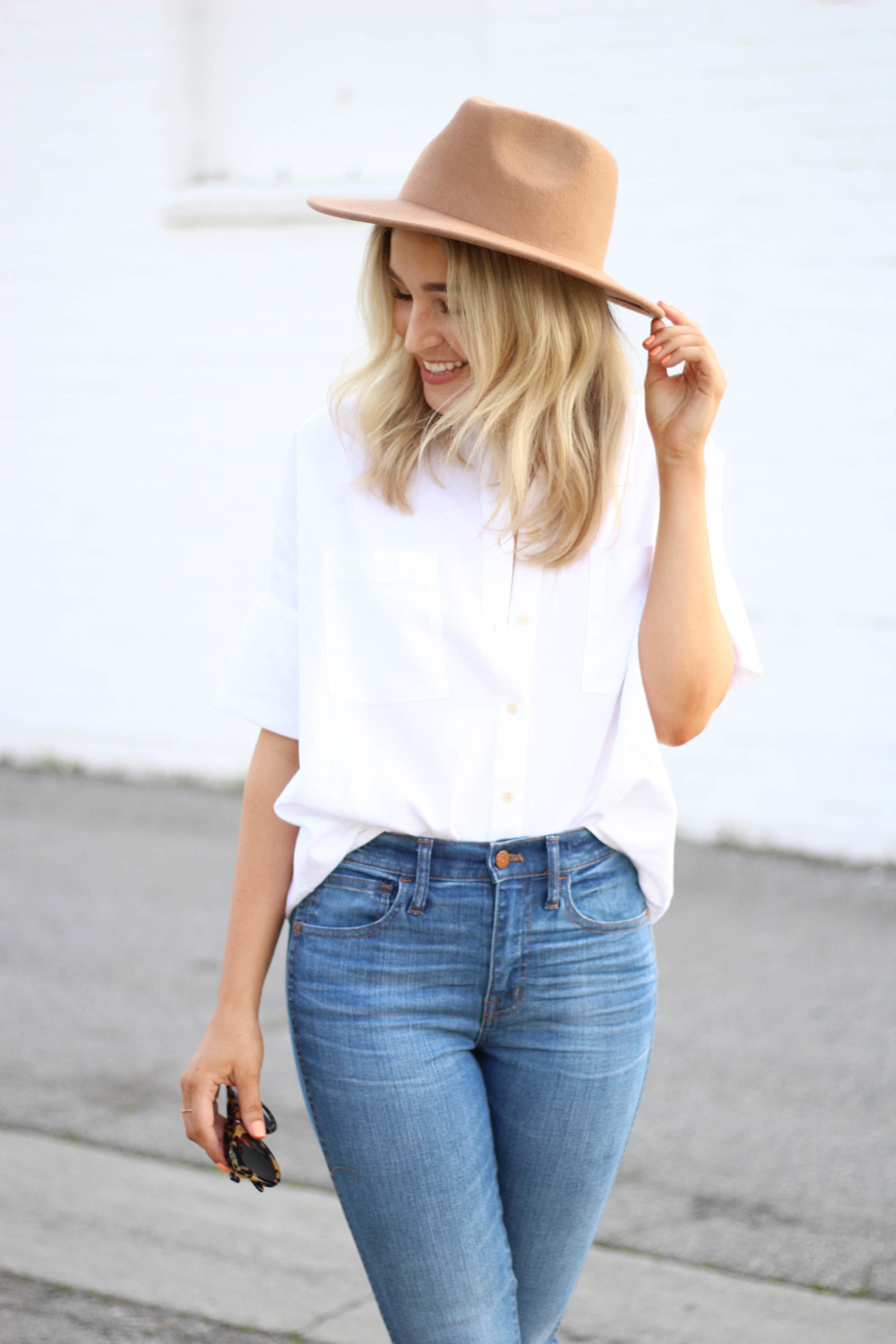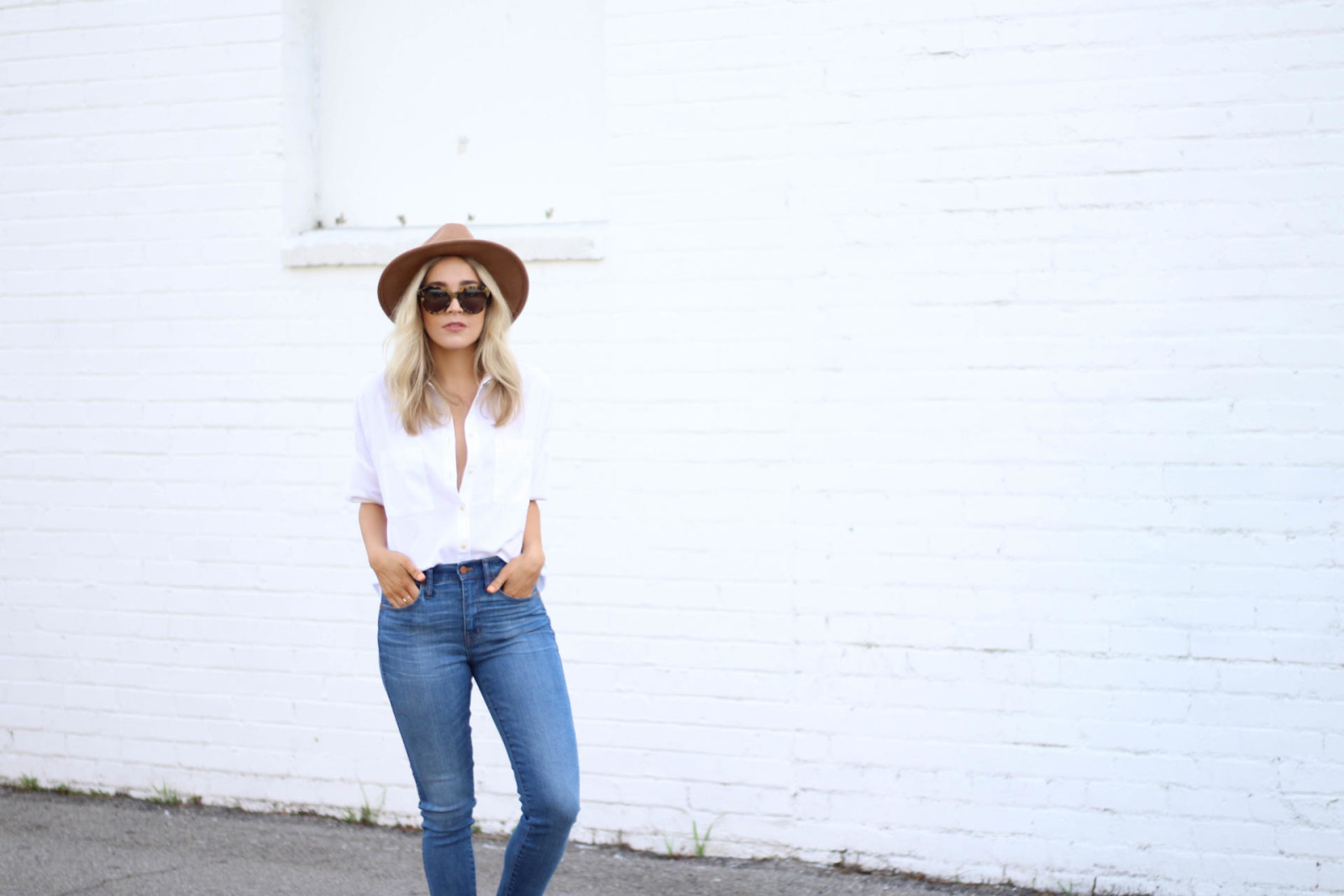 Top, c/o Madewell | Denim, c/o Madewell | Hat, Forever 21 | Espadrilles, Forever 21 | Sunglasses, c/o Ditto (Code ASHBEGASH for 1st free month!)
Photography by Allyson Clark