Hair care is so important year-round, but when it comes to summertime things get serious. When you're constantly in the sunshine, the ocean waves, riding your bike on the windy boardwalk, and doing more outdoor activities in general, your hair is what takes the real beating. It's SO important to incorporate more hair-care products into your daily regimen, and to make sure that you're using hot tools that are gentle on your hair, even with their high-heat capabilities! I've rounded up a few everyday summer hair essentials that I've been using daily this summer and I'm so excited to share them with you!
My hair is naturally wavy, so my go-to hair style for work days is usually to air-dry it and let it do it's thing. Sometimes this works, sometimes it's a huge fail. The saving grace that's really been working magic is my new Beach Waves spray. I spray it in my damp hair, run my fingers through my hair a couple of times and legitimately let it dry however it wants to. The spray amplifies the natural curls and makes them super soft as opposed to the sprays I've used in the past that have just made the curls crunchy.
My Beach Waves spray from The Gnarly Wave isn't the only thing that my hair has been served lately! It's been years since I've even owned this product, but I've started using a Hair Detangler spray again! In conjunction with my new brushes from Kare Co., combing through my tangled wet hair after a shower is a breeze. Both brushes are really awesome – the 9-row styling brush is a great alternative to a round brush (which I can never get the hang of); it's heat resistant and has a removable, chemical-resistant, soft rubber base.
The Tangle Buster Brush is the absolute BOMBBBB you guys. I don't even know how to explain what it does – this flexible paddle brush literally mimics your head shape as you brush it (does that give you any sort of visual whatsoever???). It's the best detangling brush I've ever used that actually works, and doesn't damage my hair.
My Sultra styling wand and straightener are the best – I really love the straightener because it's so compact and easy to bring with me on trips; it also gets hot enough to actually straighten my stubborn hair but doesn't damage it like some other hot tools I've had in the past. My hair also doesn't get stuck in it, which is GREAT.
Last but certainly not least, this No-Frizz Nourishing Oil from Living Proof is incredible! I've always been a fan of hair oils prior to styling my hair with hot tools, but this one takes the cake. It never leaves my hair feeling greasy, and it has the BEST smell. Literally I put it in my hair sometimes even when it's dry just so I can have the scent fresh in my hair. I'm obsessed.
Please share your summer hair care regimen with me! I'd love some more tips because I'm always looking for more ways to keep my hair healthy! xoxo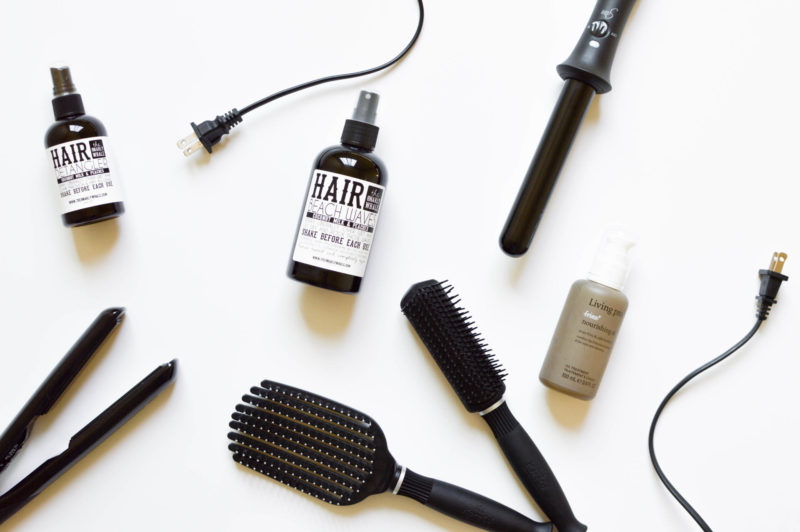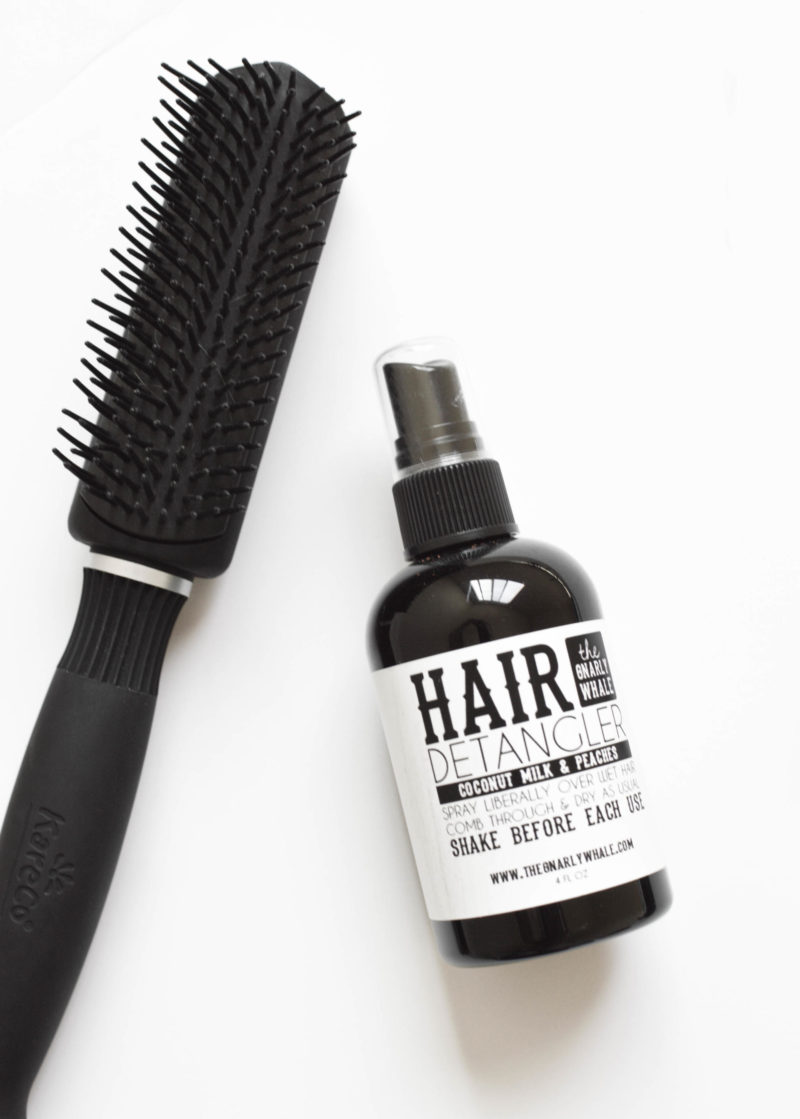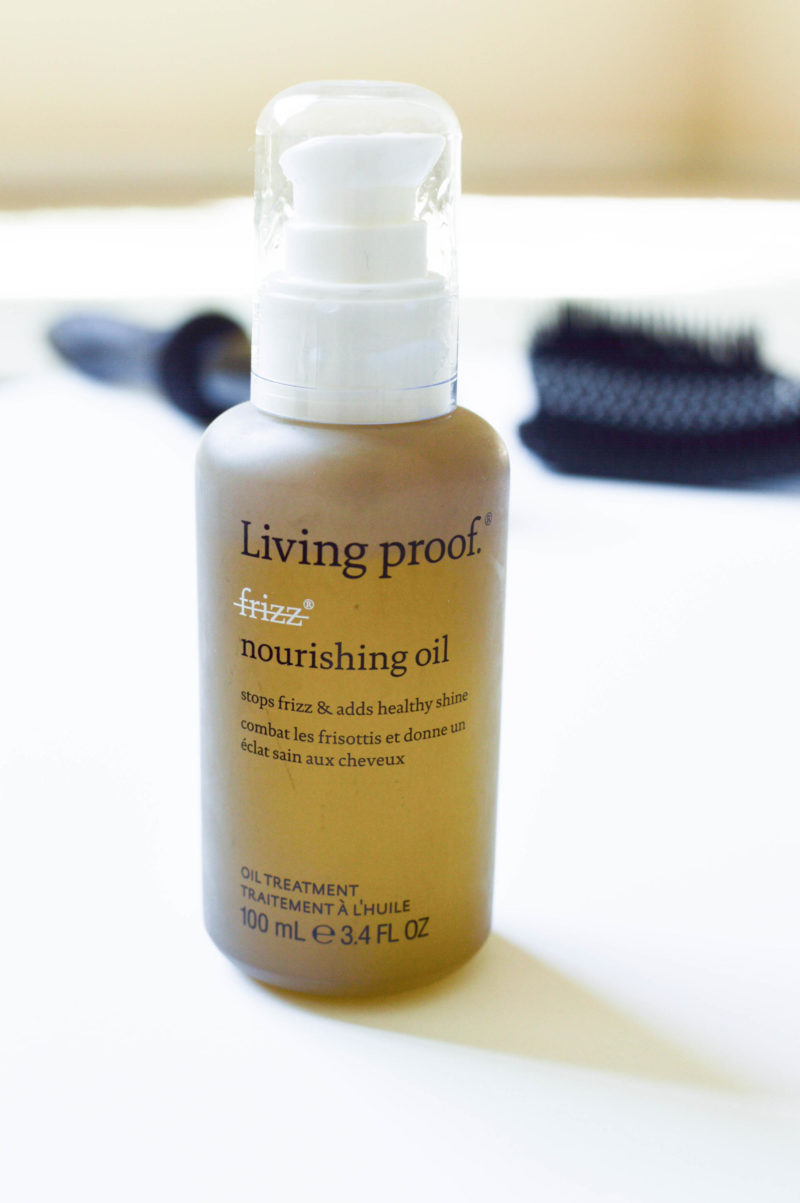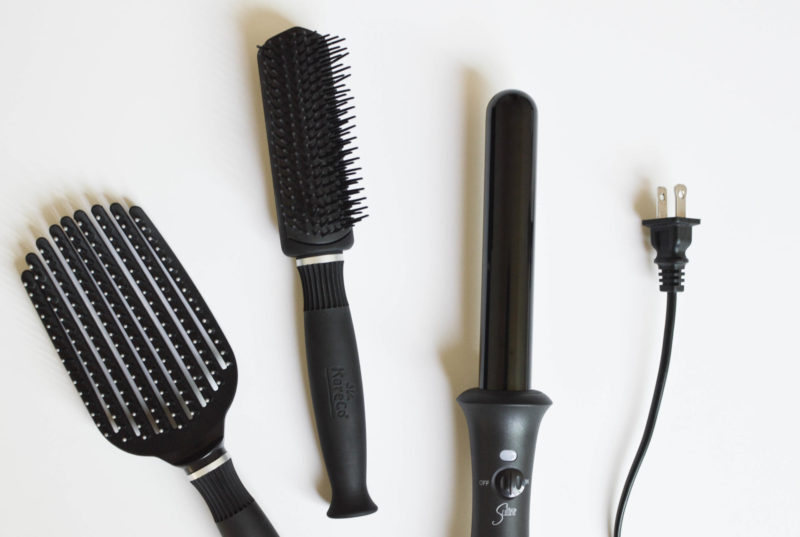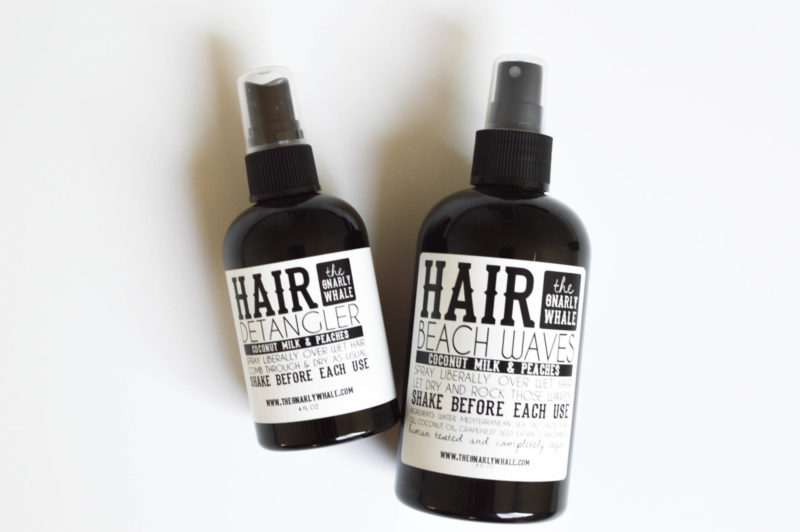 Tangle Buster Brush, c/o Kare Co. | 9-row Styling Brush, c/o Kare Co. | Seductress Flat Iron, c/o Sultra | Bombshell 1 inch Curling Rod, c/o Sultra | Beach Waves Spray, c/o Tilly's | Hair Detangler, c/o Tilly's | Living Proof No Frizz Nourishing Oil, Sephora