Lately, as in since I moved to LA a year and a half ago, I've had a hard time with color. If you've followed me since the beginning then you used to know that I was the color QUEEN…and basically every outfit had a touch of hot pink somewhere. If that's why you followed me, I apologize for the dramatic switch, but I hope you still like some of my outfits! If you're into the new neutrals transition, then hey…great. So am I. My boyfriend always makes fun of me when we go out on weekends (or when we do anything really) because I am ALWAYS wearing something black, if not ALL black. So…this floral playsuit was a nice little pop of color for me, without going overboard.
I absolutely LOVE LOVE LOVE the color of the flowers, and how sporadic they are. It's such a calm twist on the normal image that comes to mind when you think floral playsuit. It's just enough, and I have already found myself reaching for this gem more than once since I got it. I'm also OBSESSED with this adorable polka dot playsuit by Maccs the Label.
Hope you all have amazing plans for this Memorial Day Weekend! I'll be in Newport with some of my girlfriends and I cannot wait to hit the road tomorrow. Hello, vacation!!
PS. SCROLL DOWN to the end to see Target's newest collaboration by Tori Praver – aka an incredible bikini designer who sells expensive suits on Revolve that we all wish we could afford. Guess what, now you can!!! I picked some of my favorites (but really I love them all tbh) and they're all conveniently located at the end of this post for you. Woo!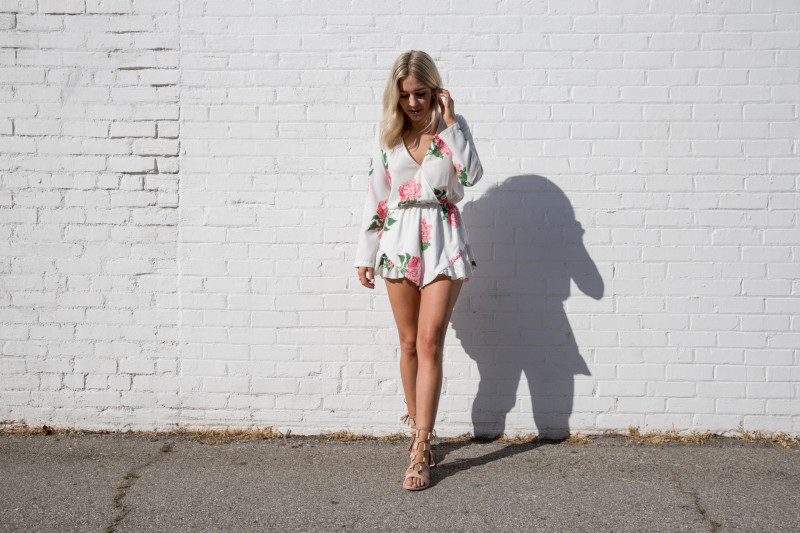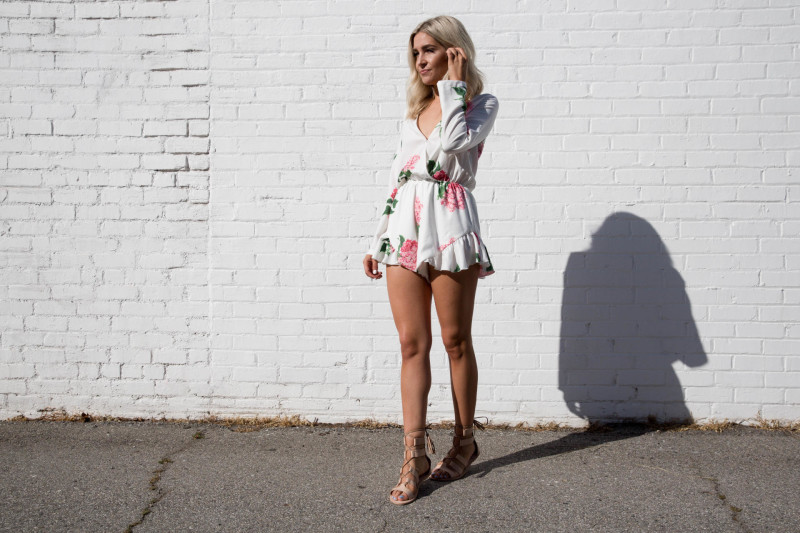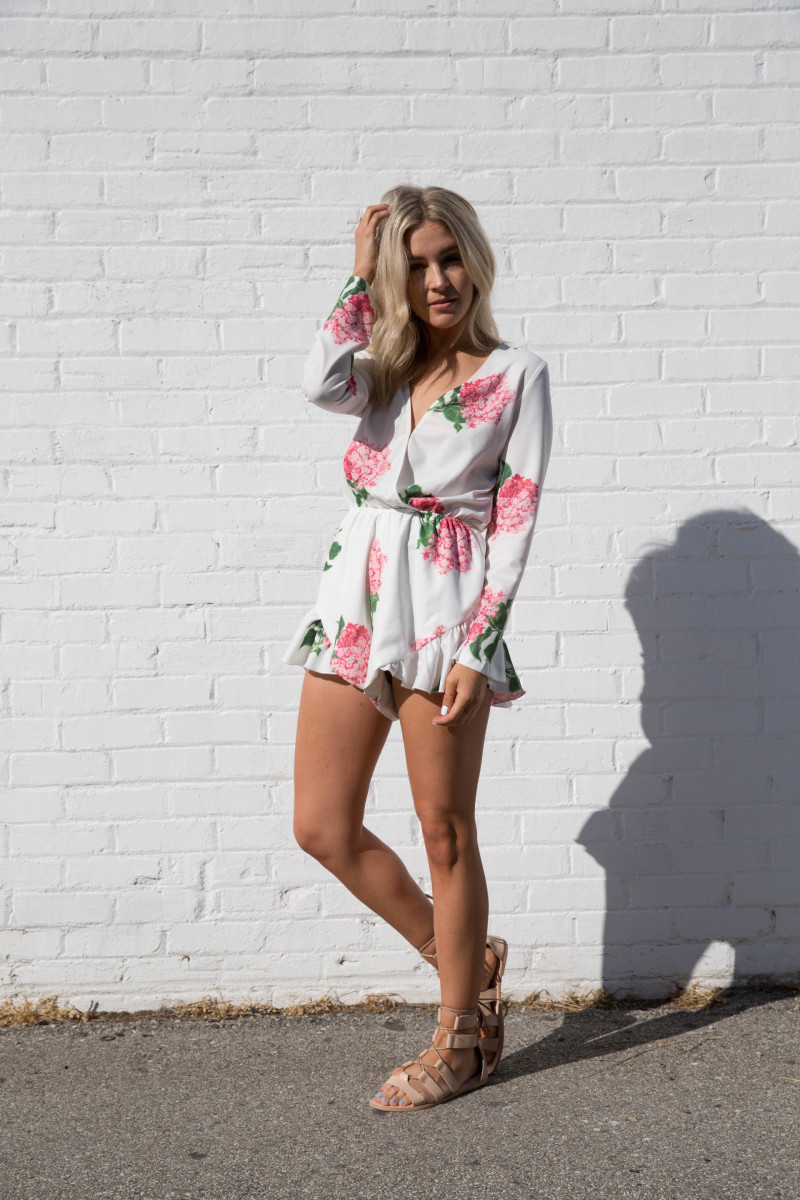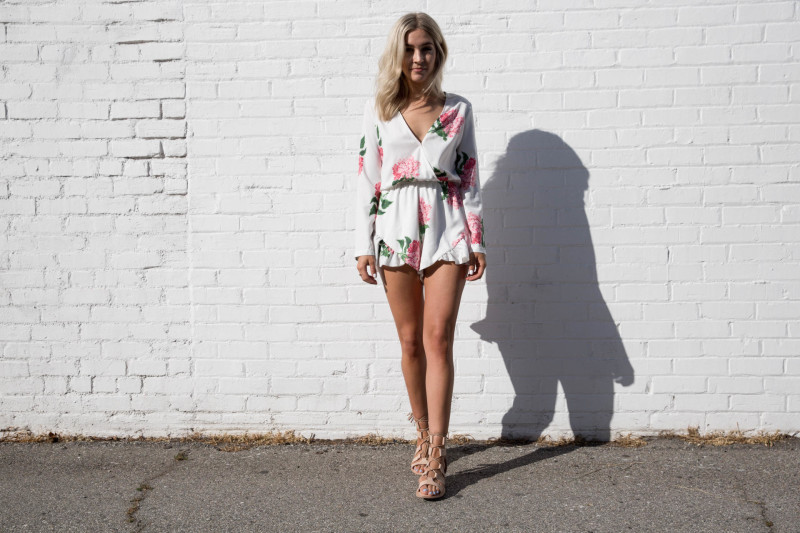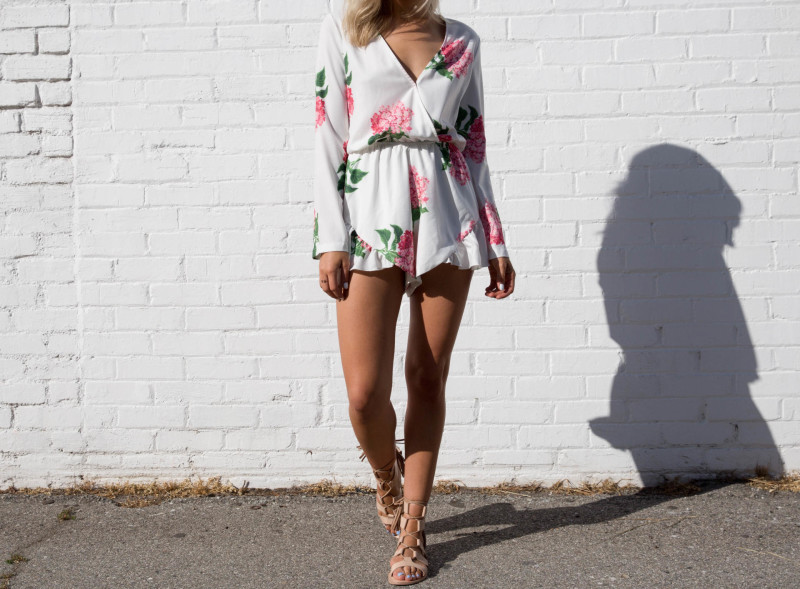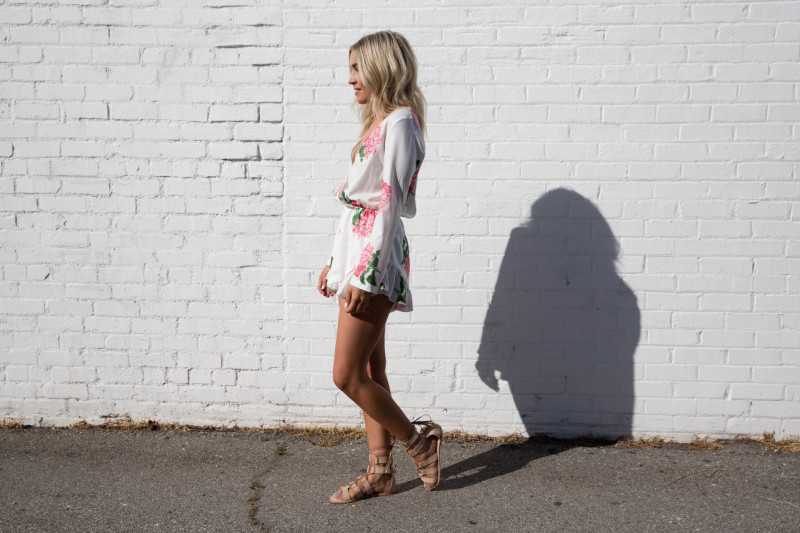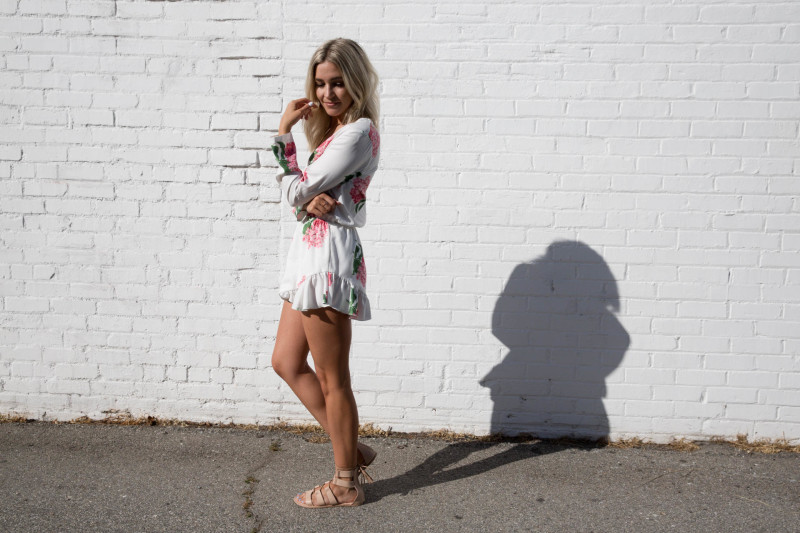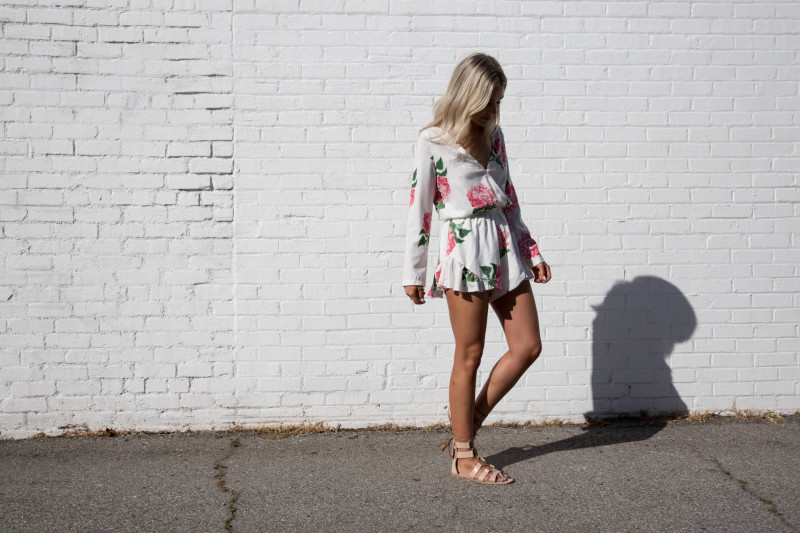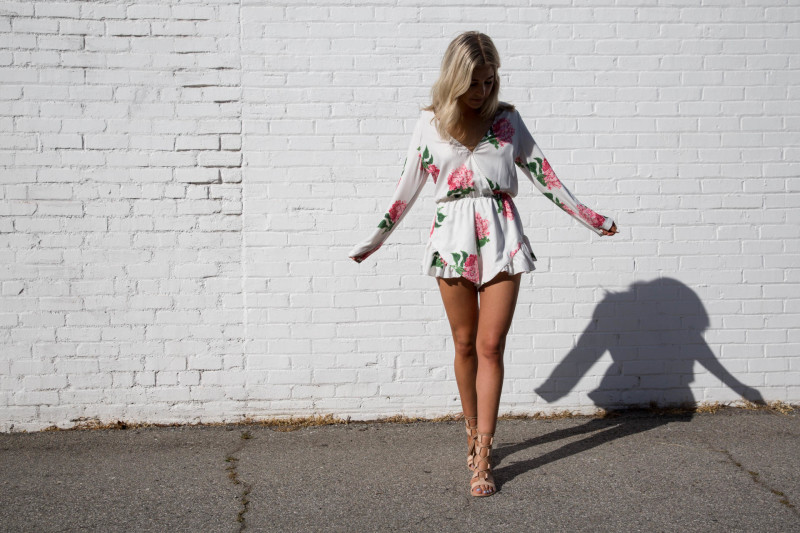 How CUTEEEEE is EVERYTHING by Tori Praver at Target?!?!?! And even better, it's all under $50, and most of the pieces are under $30!!! I'm obsessed and want everything. EVERYTHING.
Photography by Austin Nelson