You guys, I am struggling with this May Grey nonsense. It has been foggy literally everyday since May has started! I thought May brought flowers?!?!? I shot this look a couple of weeks ago and still have NOT been able to sport this amazing off the shoulder dress by Billabong yet. I got it from Mimi & Red boutique (which you all know is one of my favorite go-to boutiques in San Diego) and it makes me so sad just hanging there all pretty in my closet.
Off the shoulder EVERYTHING has been playing a huge role in my shopping habits lately. I just got two new OTS shirts yesterday…I'm addicted! Anyone else feeling like this? I feel like it's such a cute way to dress up your denim for day and night.
I have also had a hard time accessorizing with anything other than this hat from Lack of Color. If you are thinking about making the purchase but you're not too sure about the price tag, I can assure you that it's worth it. I have reached for this hat at LEAST 3 times a week since I bought it. I'm in love!
What are your favorite summer trends? I've been saving mine to the "shop" tab up on the top of my blog…so if you're ever wondering what I've either bought or have my eyes on, you can always see it there first!! It's all linked too, just in case you feel you need to purchase it as well 😉
Hope you're all having an amazing (hopefully not foggy) day! Also – stay tuned for some new book recs…I literally went CRAZZZYYY on Amazon last week and bought 7 books (narrowed down from the original 15 I had in my cart). I started one last night and can't put it down already. Last sidenote…if you saw on snapchat last night and this is old news I'm sorry, BUT I just started using a new Korean skincare line and I am OBSESSED. It's for shrinking your pores and I can't wait to keep using it longer to let you guys know what I really think and if I see results! Would you prefer a video or blog post? Email/tweet/snapchat me!! xx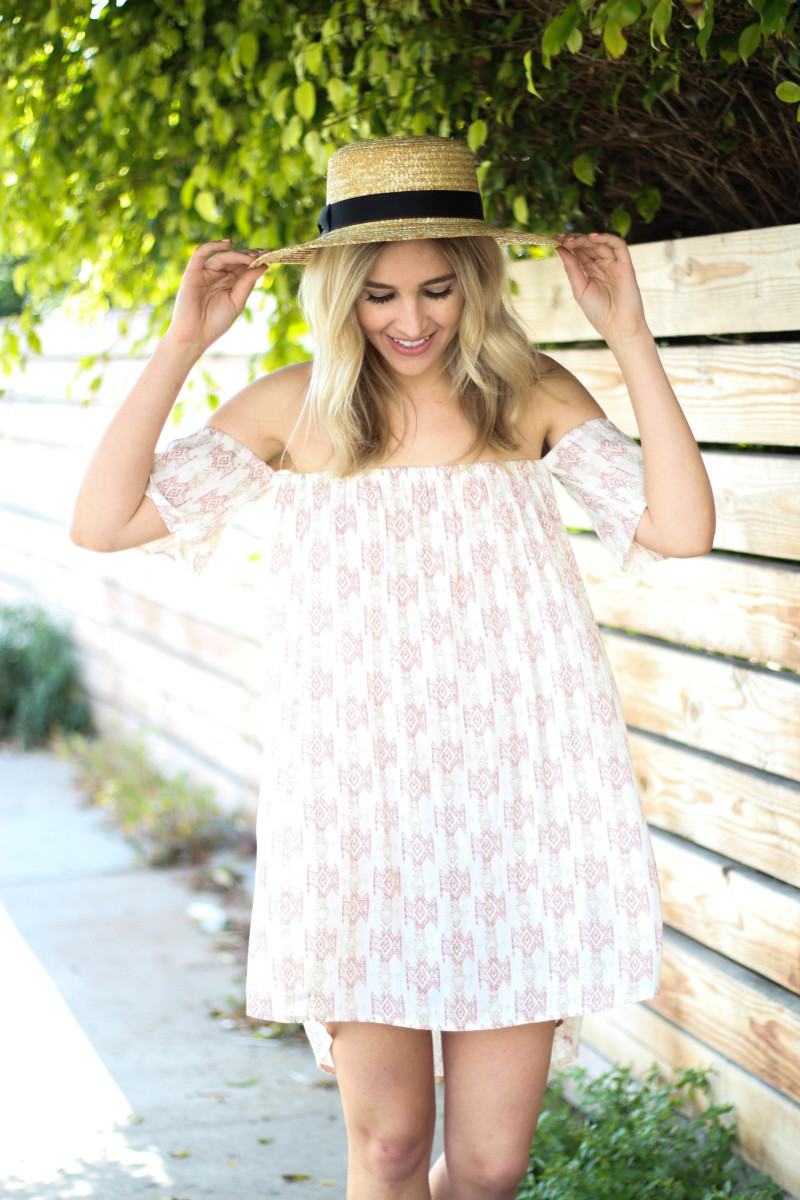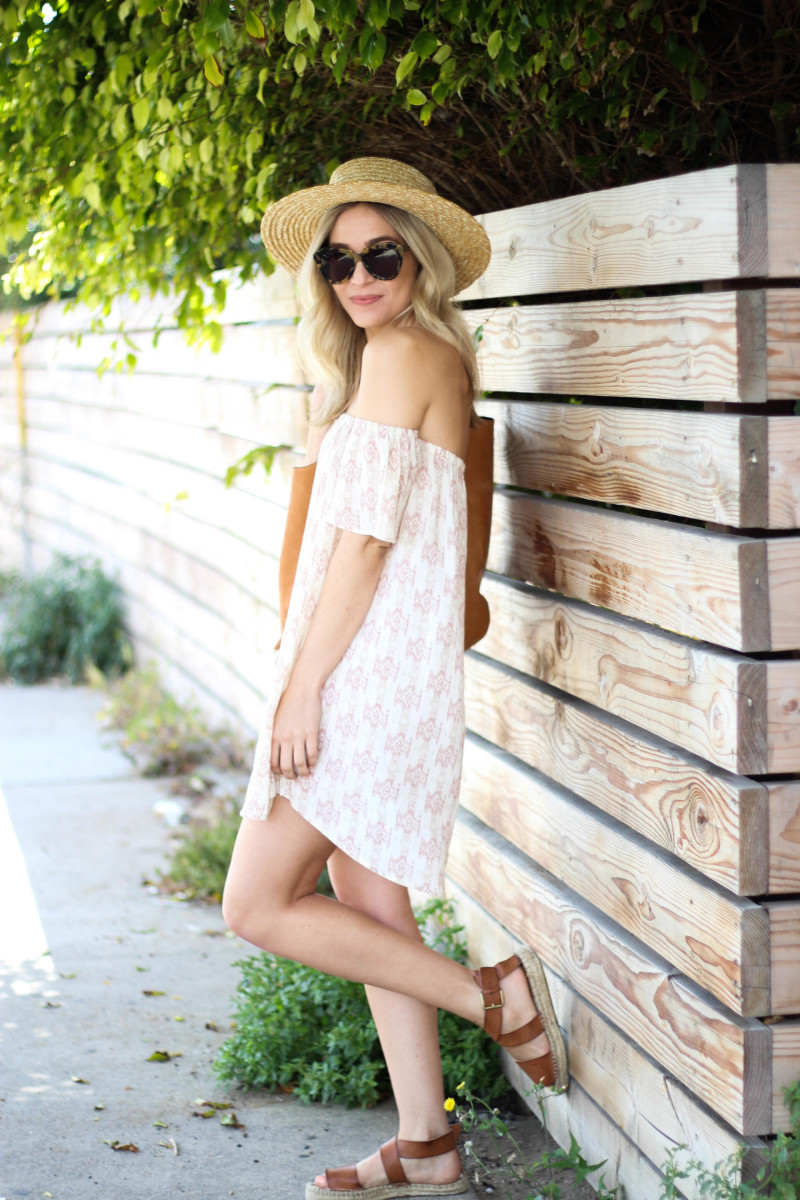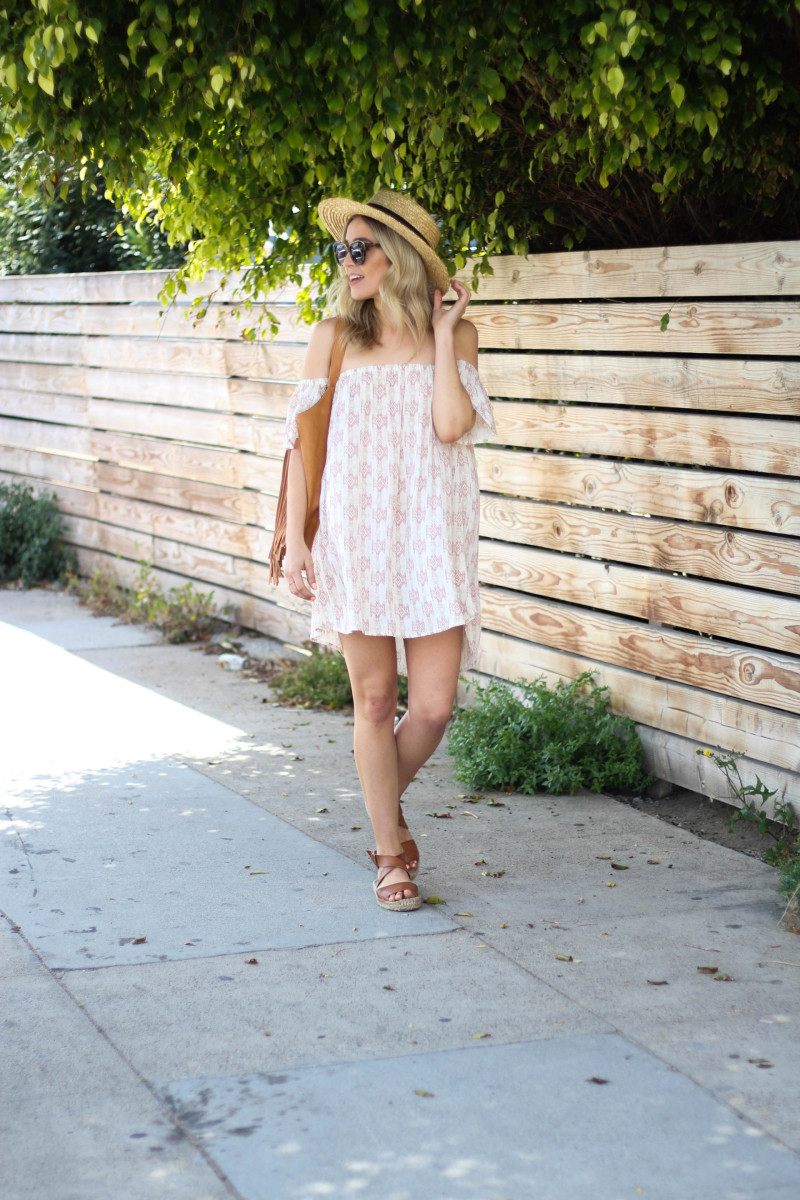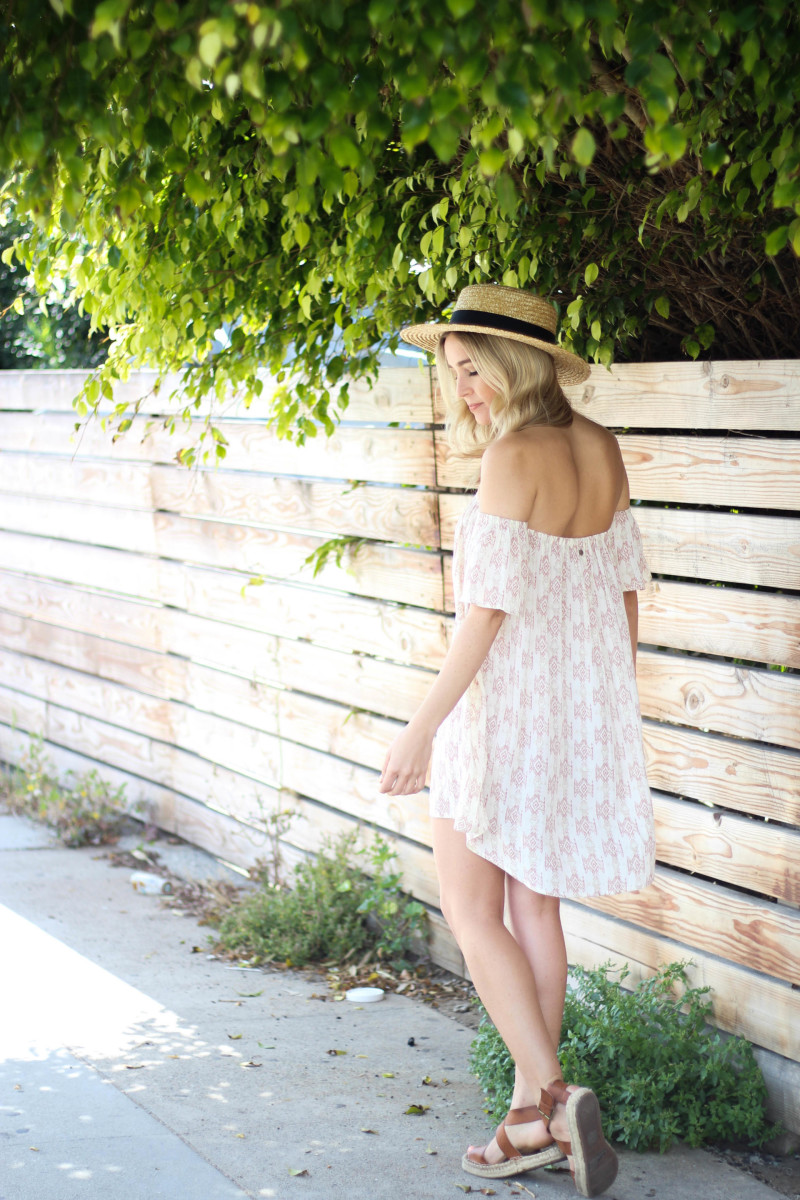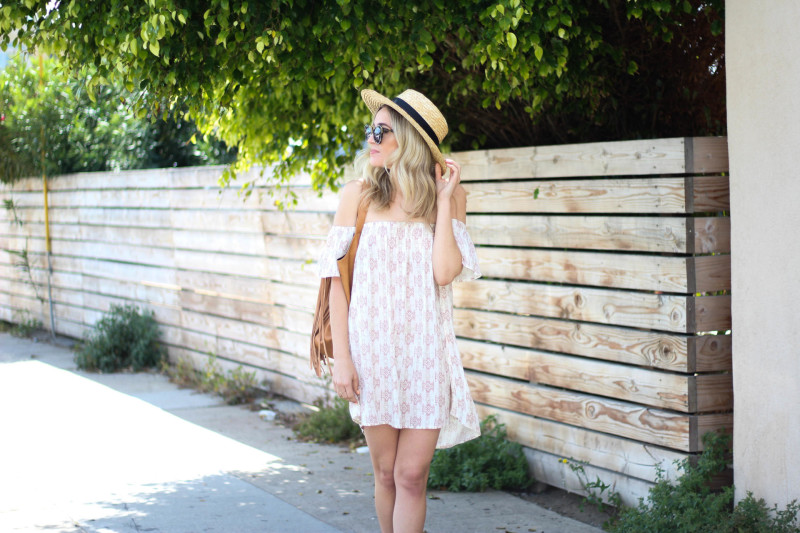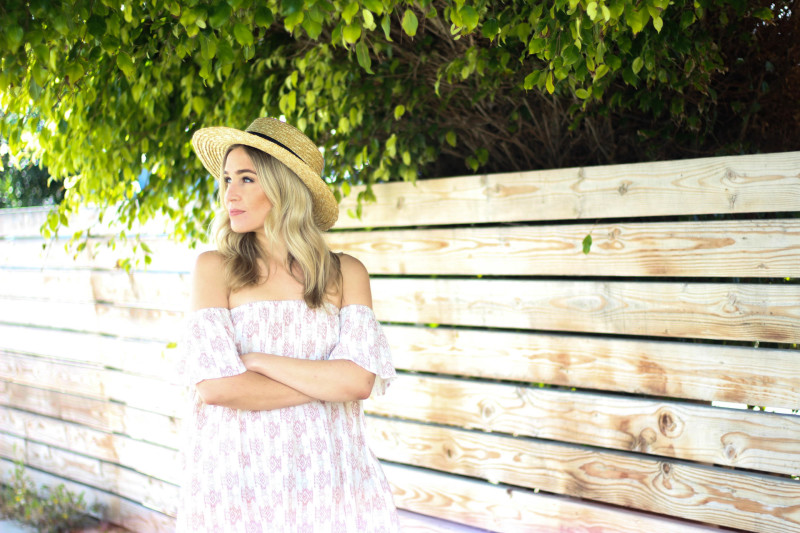 Dress, c/o Mimi & Red | Hat, Lack of Color | Sunglasses, ShopDitto (code ASHBEGASH for free month!) | Shoes, Forever 21 | Fringe Bag, Urban Originals via Caro Marketing