It feels good to be back on the blog today, but let me tell you…since the traumatic events that took place in Las Vegas earlier this week, it's been nearly impossible to find the words and the motivation to post anything, let alone anything that's touching on something as seemingly insignificant as clothing.
What happened is so indescribably horrific that I couldn't justify anything that I had to say, because no matter what was happening to me this week, there's no way it could even slightly compare to what those suffering from the loss, the pain, the fear, and the shock that came from Sunday night's events.
As I observed social media posts all week…rolling my eyes at the #ads and #ootds, tearing up at the safety updates and news from friends I didn't even know were at the festival, resonating with those not affected directly but still feeling so much pain for those who were…I felt lost, confused, insignificant, and guilty.
It made me question: WHY am I blogging? WHAT am I contributing to the world; a world that seems to be suffering from so much violence and hatred day after day? WHO am I speaking to?
As I contemplated the answers to these questions, I really appreciated reading different posts from other girls feeling the same way as I was. The Gold Atlas, Five and Two Jewelry, and Love Lenore – just to name a few, were all women who spoke out and expressed their deep empathy for the situation in a way that completely resonated with the feelings I was struggling with myself.
And finally, last night I attended an event for Julep Beauty. Again, it felt silly to be getting my makeup done and sipping wine and eating an incredibly prepared meal while there were others still suffering, and still crying. It wasn't until we sat down for dinner and the Founder, Jane Park, stood up to speak on why she started her company, that everything came crashing down and finally clicked again.
It was one of the most inspiring pre-dinner intros that I'd been lucky enough to be a part of, and it made me remember WHY, WHAT, and WHO blogging is all about.
Jane "started Julep with a vision that beauty can be a fun and fearless experience for all women. Whether your look is big and loud, or quietly proud, all that matters is that you're trying it. And having fun with it."
Some of my favorite things she said throughout her talk were: "Tell your truth. Find your passion. I am smart. I can do this. I've got this. There IS someone cheering me on. The moments you'll regret are the ones you don't take to connect with the ones you love most. There is a way to make the world your own, even when it's challenging."
So yes, the world is a challenging place. Ridden with pain, heartache, loss, hatred, violence, confusing acts that we will NEVER understand, and so much more. Things are thrown at us every single day from all different directions.
But there is also so much intelligence, beauty, creativity, motivation, innovation, discovery, brilliance, and love that deserves to be celebrated. Even if that is by way of Instagram, and fashion, and something that seems so insignificant in times of tragedy. We are living in the digital world, and that is how we connect.
It's SO important to be aware and educated and up to date on current affairs – to do your part, to reach out to whoever you can and do whatever you can, even if that means just sending a "how are you?" "are you safe?" text…always striving to make people feel loved, heard, accepted, appreciated, and celebrated.
As a fashion blogger, I've built a platform on the internet for the past 4 years where I can reach people all across the world, at any time of the day, and even if we are just exchanging words about fashion and where to find some great deals…it's still making an impact, causing a positive, momentary distraction, and making someone feel loved in some way, even if it is in a small way.
I've donated, I've prayed, I've cried, I've read, and I've talked about so many tragedies that have occurred this year, and I will continue to do so. But I will also continue to speak on a platform about a subject that completely fuels me and keeps me going every single day. Because my mission in this is to inspire daily, even if that be one person in some far away town…it may be the one girl who needs to feel accepted, or heard more than anyone even realizes, and hopefully she will be able to find that in what I'm writing about.
No, maybe fashion isn't changing the world on a global, political level; it's not saving lives, it's not stopping hate…but it is reaching people. And if all I can do is connect with people who stumble across my little corner of the internet and give them a positive, happy, loving response, then that's what I will do.
I hope that YOU, whoever you are, are having a week of realizations that are making you feel empowered, energized, and motivated to keep doing what you're doing, because you are on the right path to the next step…regardless of what your story is. We all have the ability to change the world in our own way, but that won't happen if we don't keep moving forward and pursuing our dreams. We need to keep loving, inspiring, working, and hustling every single day, because that's the only way to do anything: Just keep swimming.
---
DONATE
---
---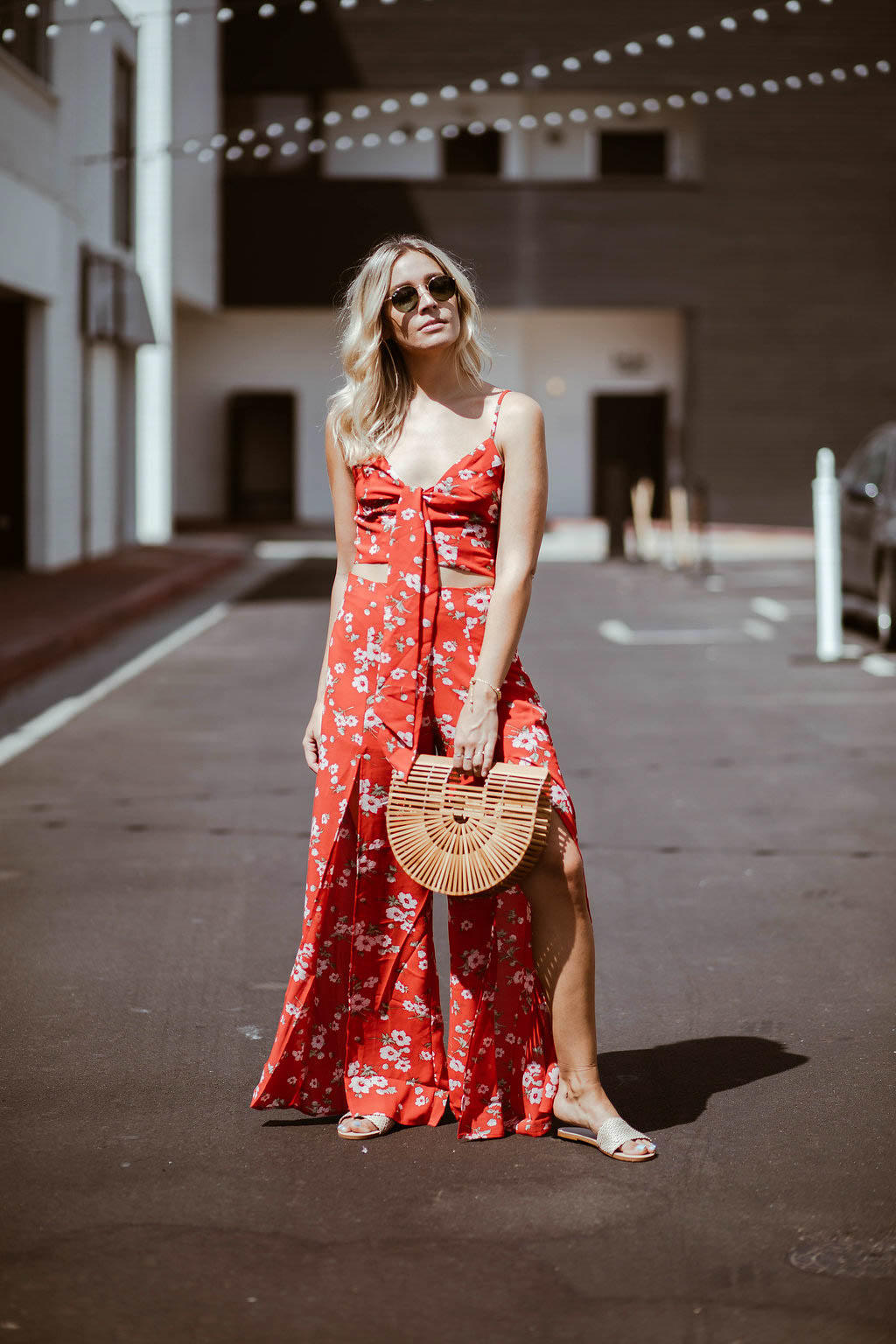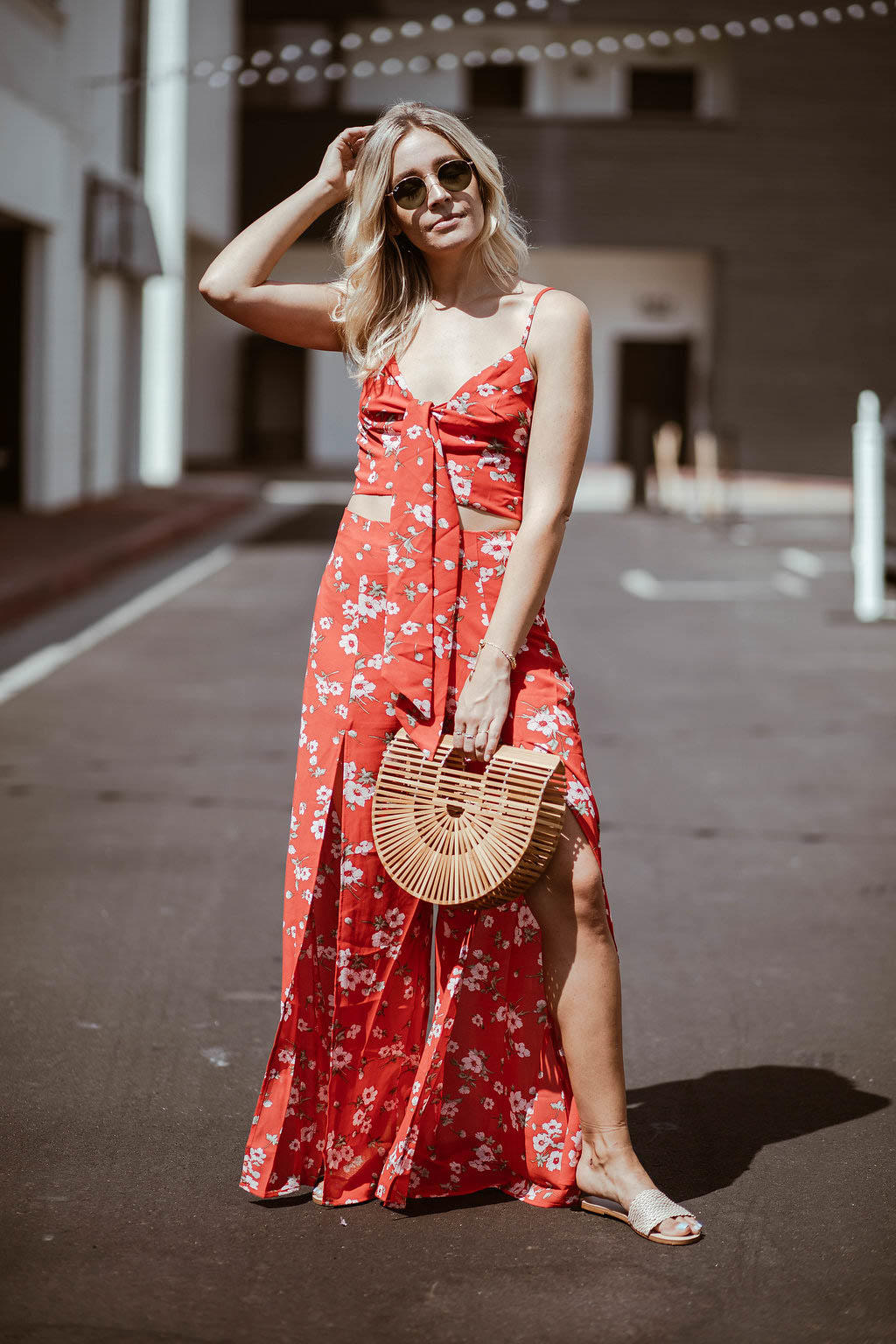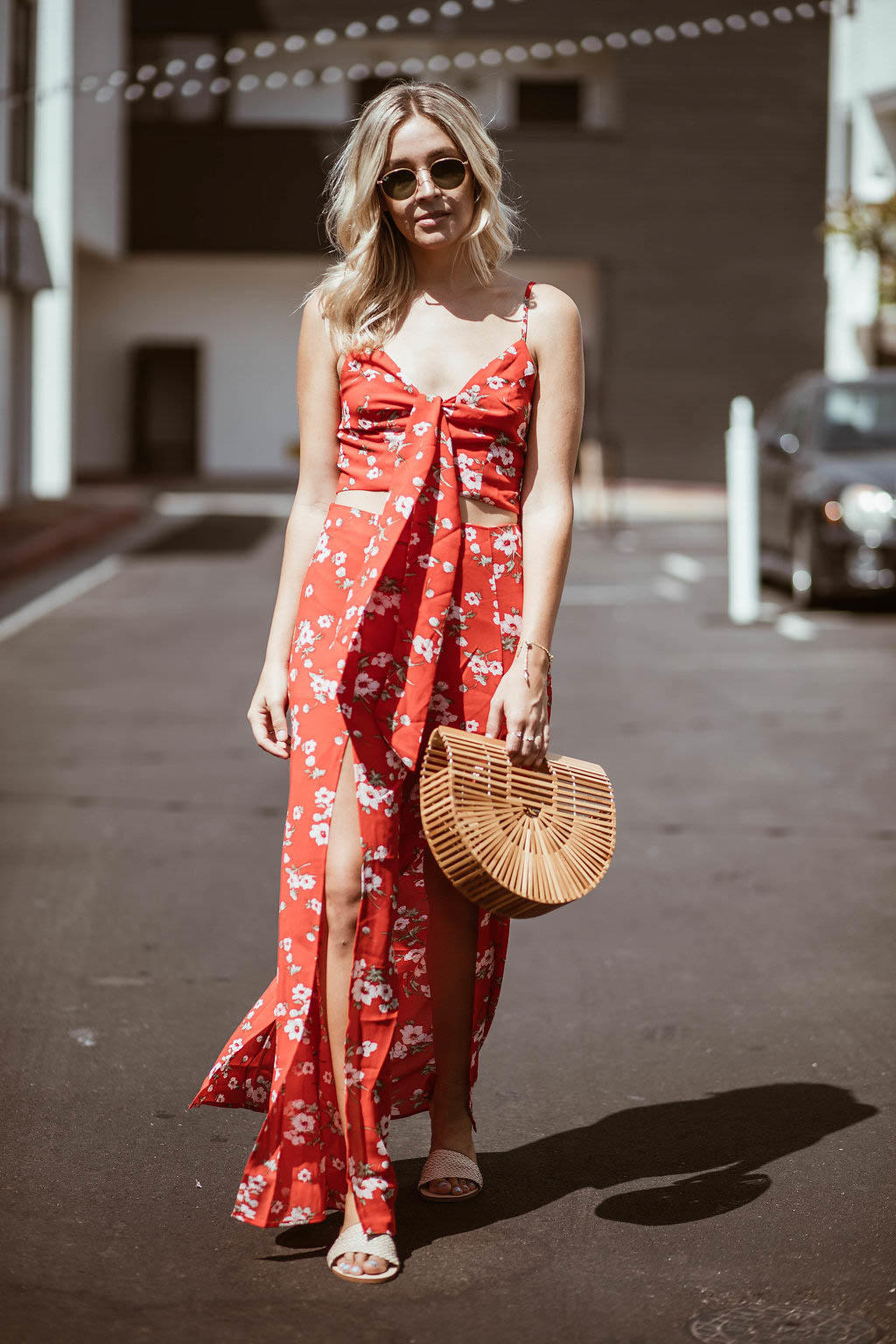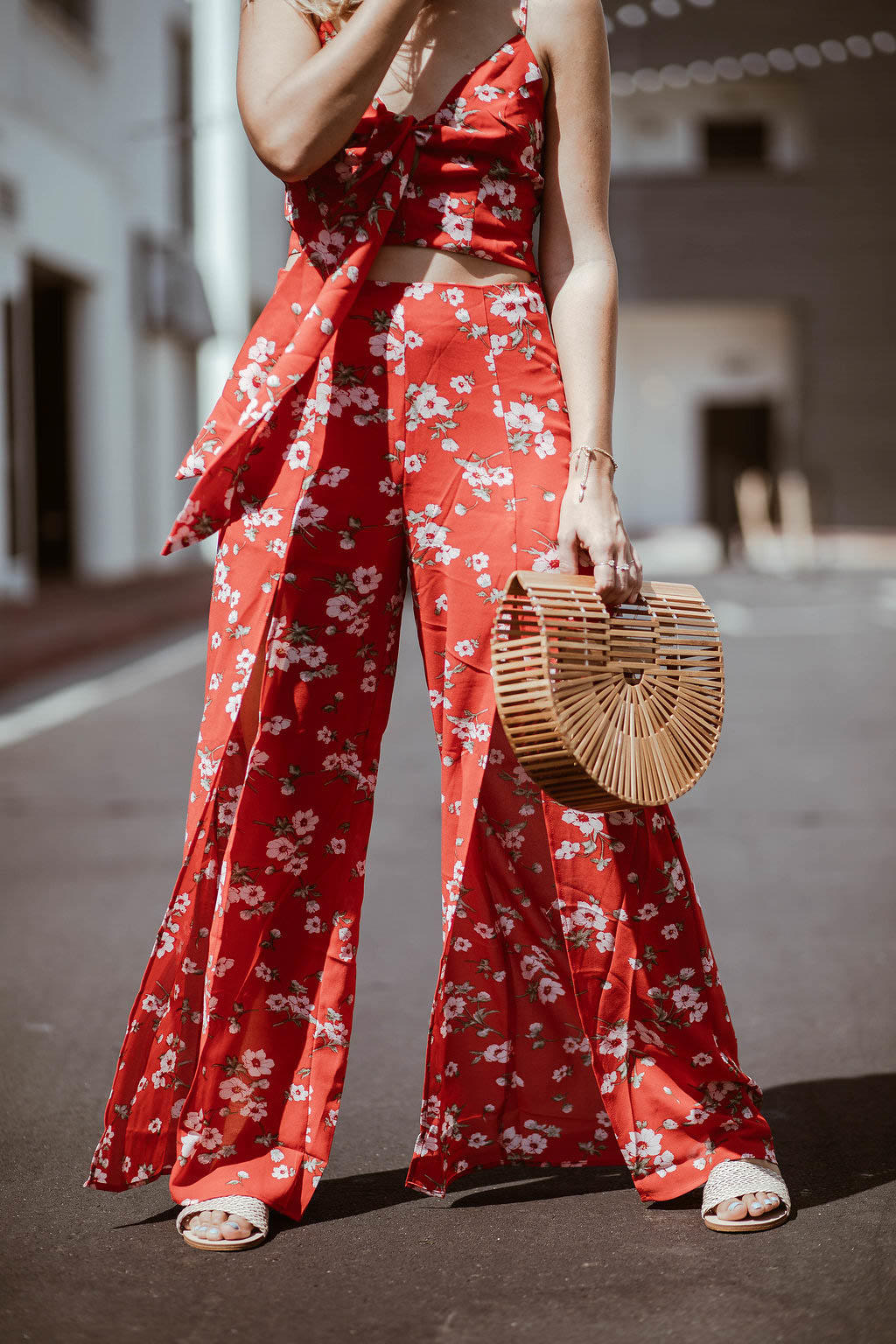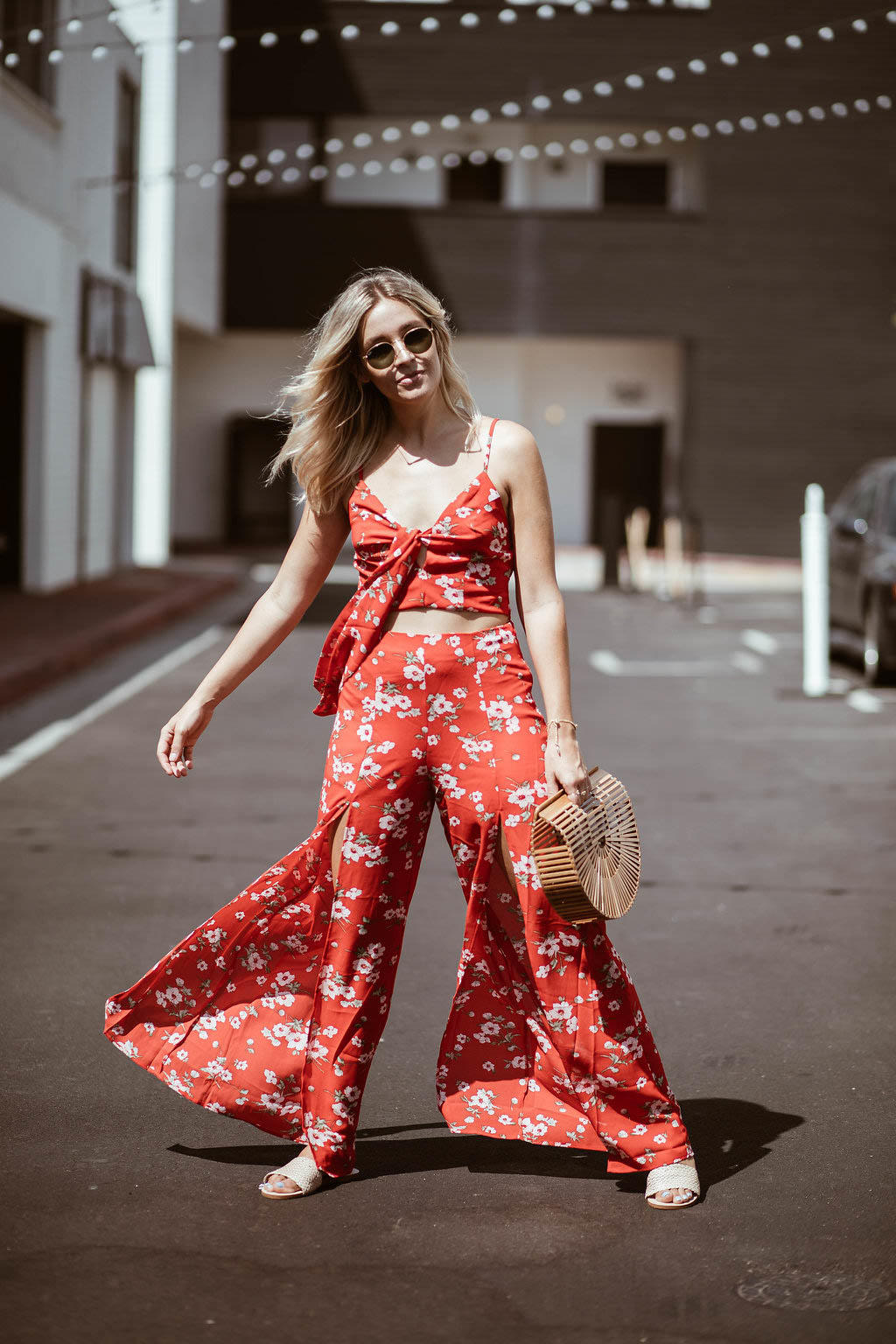 Matching Set, c/o HoneyBum | Bag, eBay | Shoes, Forever 21 | Sunnies, c/o Tilly's