This may not be your typical "transitioning to Fall" outfit, nor what you may even able to wear at this point in the year (sorry for anyone not in a warmer climate, but we do this dance every year), but this is what I'll be wearing for the next give or take 2 months.
The reason I feel this dress is the perfect transitioning to Fall piece is for a couple of reasons.
It's lightweight fabric, but the midi length helps with the "cooler temps" vibe.
Throw on a slouchy cropped knit sweater, and you have the perfect "skirt."
The neutral colors / stripes are timeless, and season-less (that's a thing).
The overall shape & knot in the front is just so cool. End of story.
I'm also going way back to why this blog even STARTED, and showing you not one, but TWO style steals.
This Bamboo Cage Bag is from eBay and will only cost you a whopping $22. #WINNING. These sandals? $9 at Forever 21 (I got them for $11.99 but we don't need to address that because I am eternally unlucky when it comes to price drops -_-). I'm obsessed.
Both are linked below, but there's only size 8 and 9 left in the sandals, so HURRY!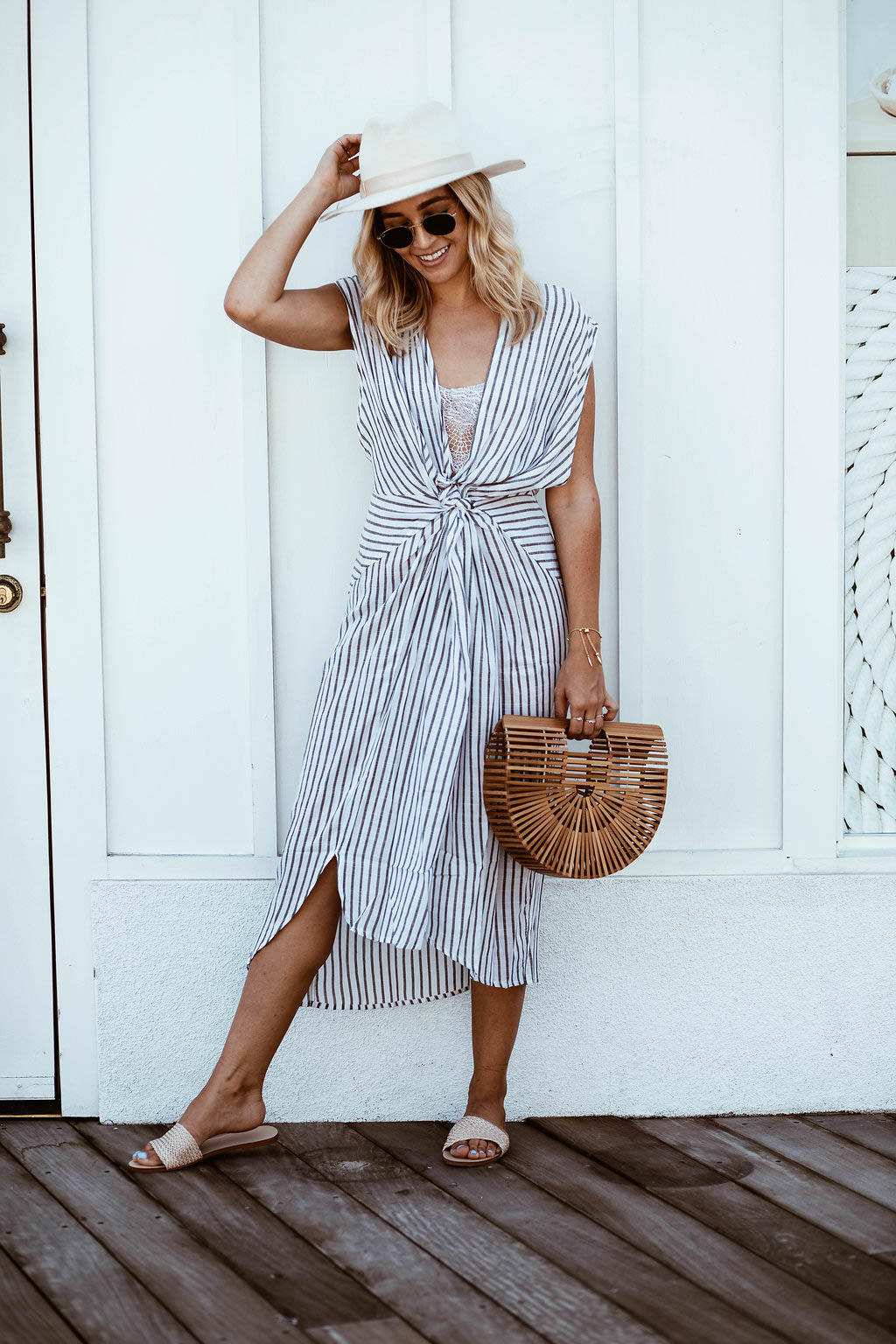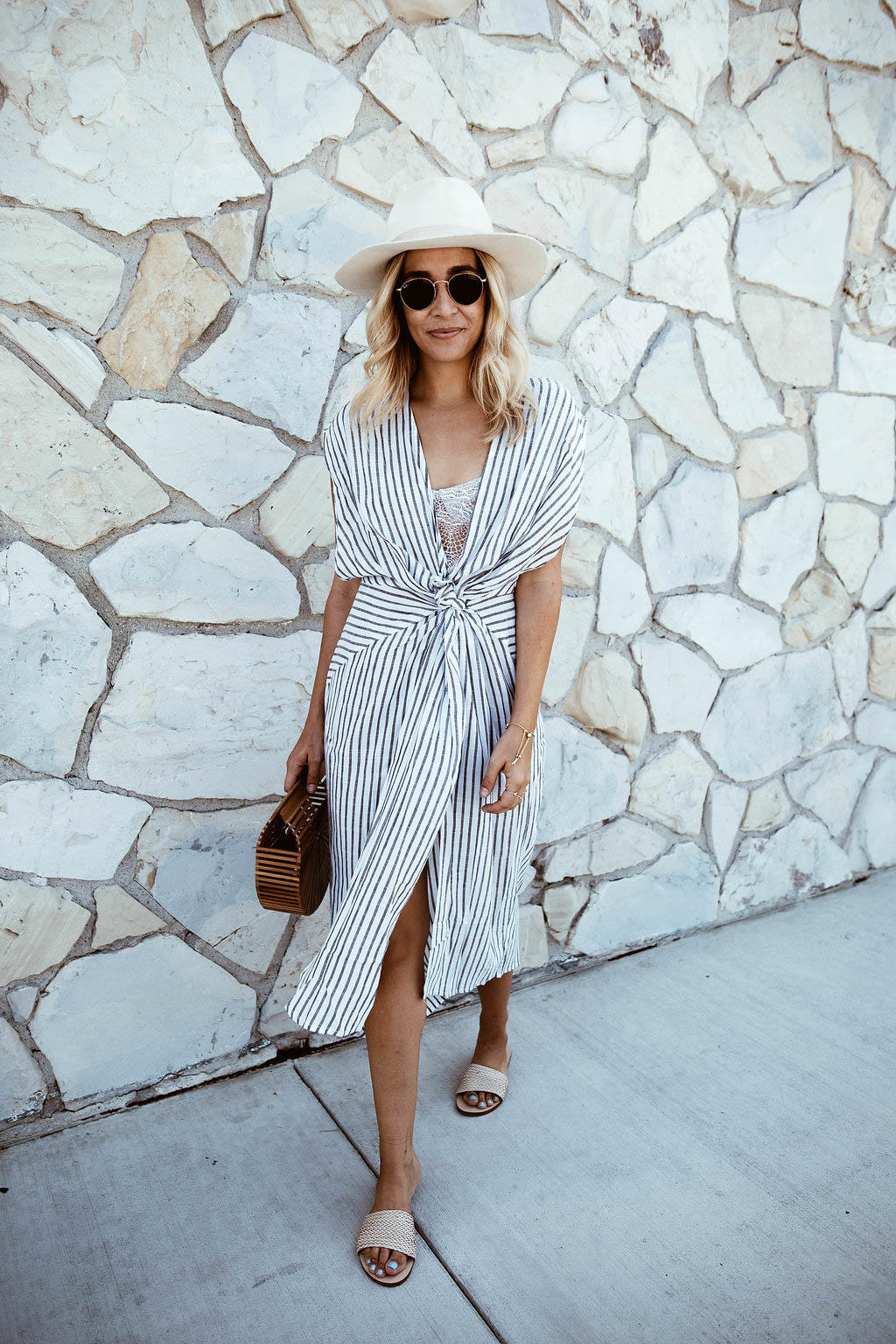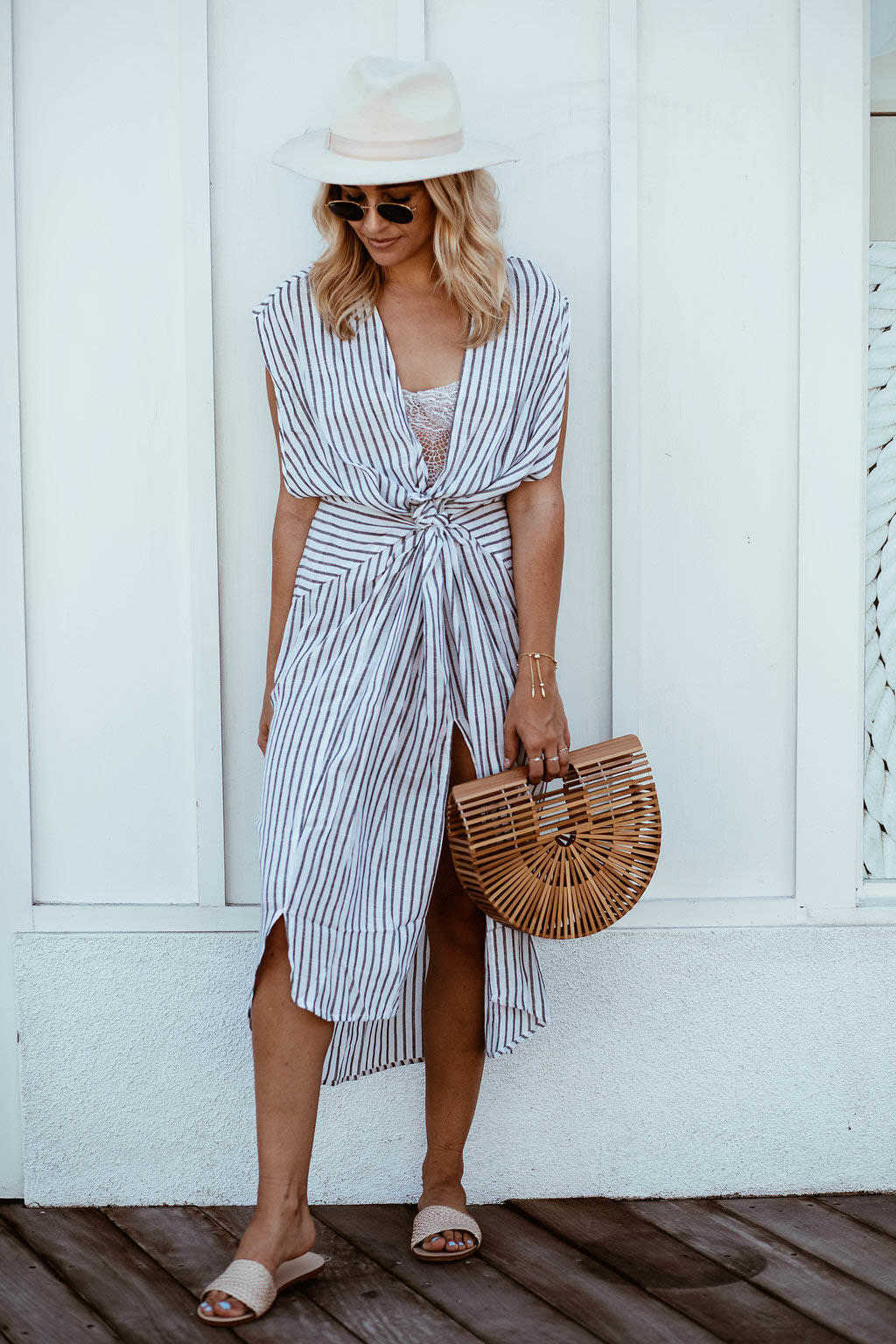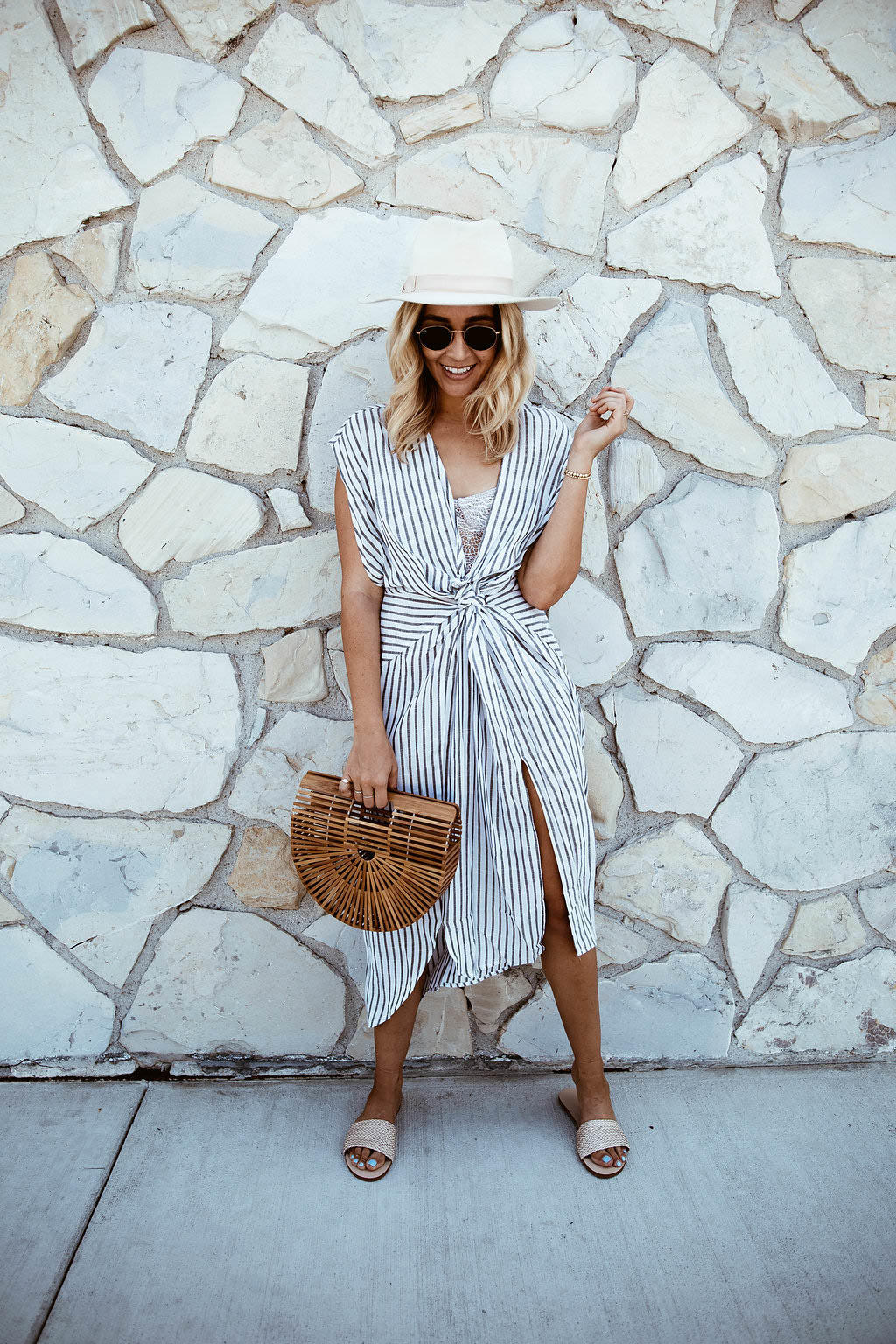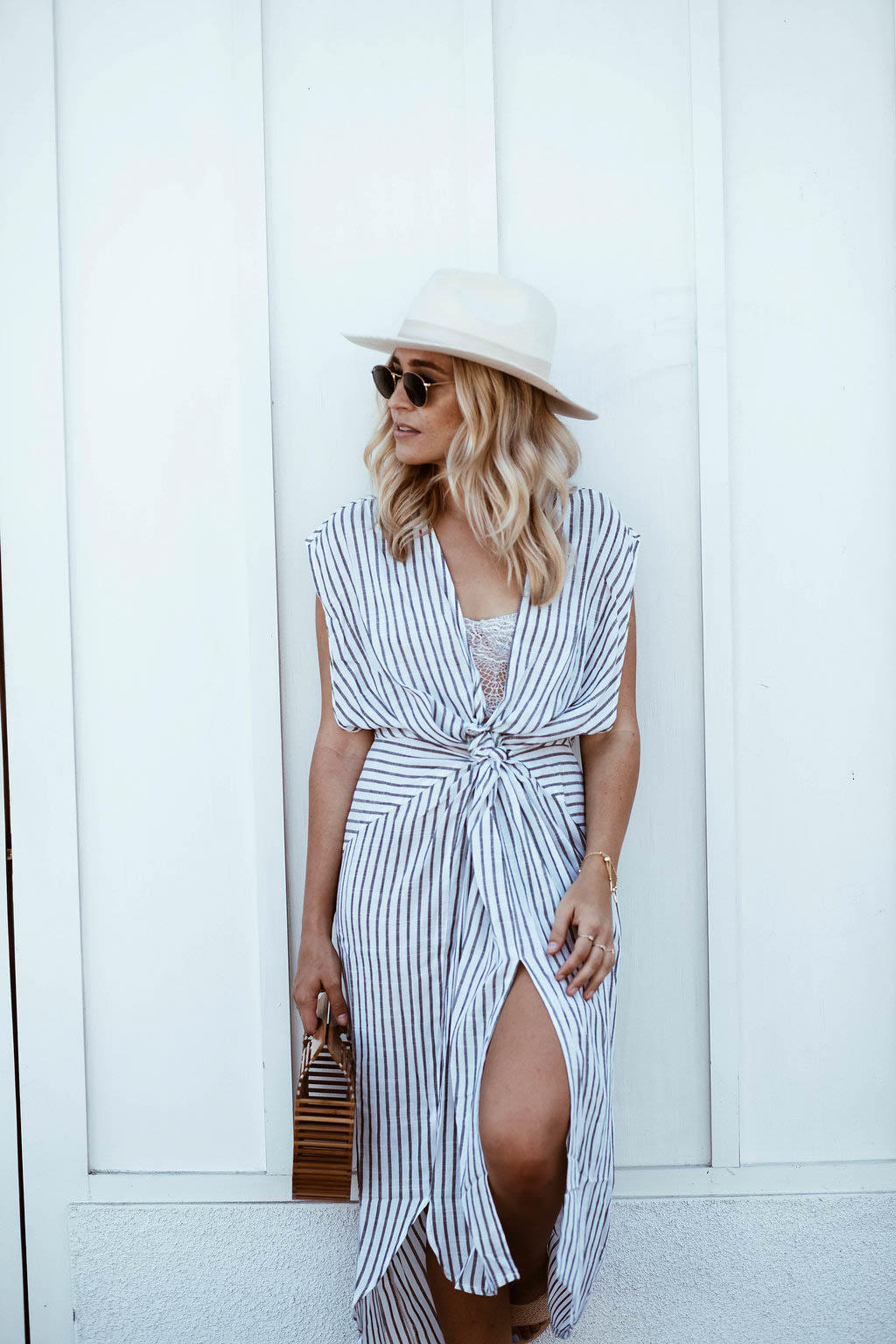 Dress, c/o Honey Bum | Bamboo Bag, eBay | Sandals, Forever 21