Happy Monday babes
I'm writing this blog while looking out from the 40th floor in the Financial District, with Anne Hathaway's apartment building in view from across the pitch black East River (that's common knowledge…I'm not a stalker).
This blog was shot a couple of weeks ago, and putting it up today has got me missing the California sunshine an extra amount. Luckily, we missed the snow here in NYC…but it is still a bit too cold for this blonde so-cal native. It's so funny…if you would have asked me a year ago where I wanted to live, hands down NYC was top 2. But now, the thought of leaving my warm nook in the Westside just sounds terrible. Have I talked about sunshine & summer too much yet? Sick of me? Cuz I'm just getting started…literally counting down every single second for summer to finally arrive.
This Zipper Sleeve Sweater is going to be so perfect for the coming months. As you can see here I put it with my favorite One Teaspoon shorts & Lack of Color hat (so simple)…but it'll also be so cute with black high-waisted skinny jeans for a cool summer night out.
ALSO. This bucket bag that I got last summer from the Nordstrom Anniversary sale has FINALLY been restocked! And in 4 colors. Soooo run don't walk to get your hands on this bag that is under $40, and oh-so-perfect.
Size Info: I got these shorts in a size 26…I'm normally a 25 and I honestly wish I stuck with that. Sizing up in One Teaspoon can still work if you don't want the super short look, but I will admit, I wish I went with my normal size! These work, but the waist sits really low. Thinking about getting them altered…anyone ever do this to their shorts? Let me know if you are glad you did it! Zipper Sleeve Sweater is a small…hat is a medium.
Have a great day! xx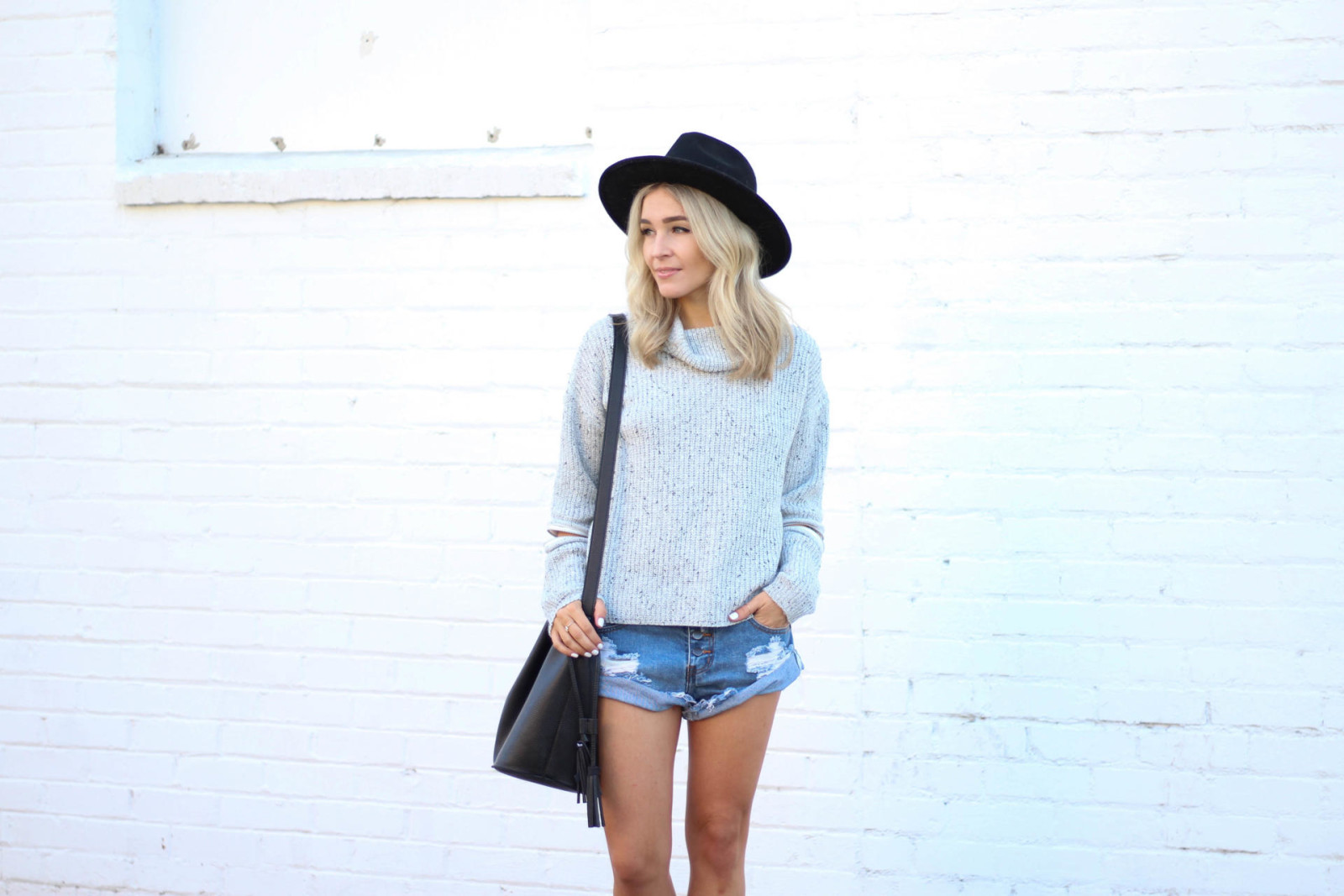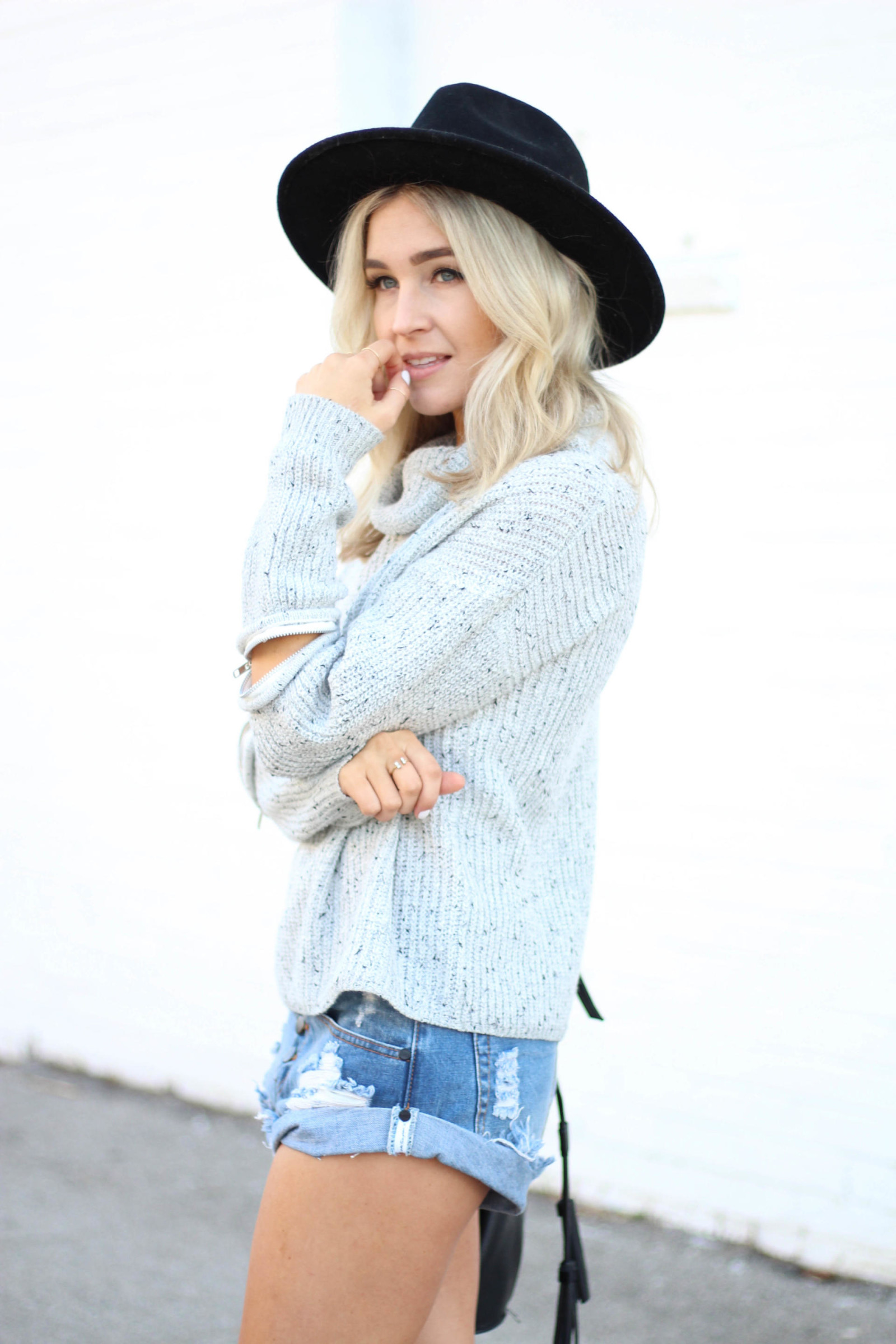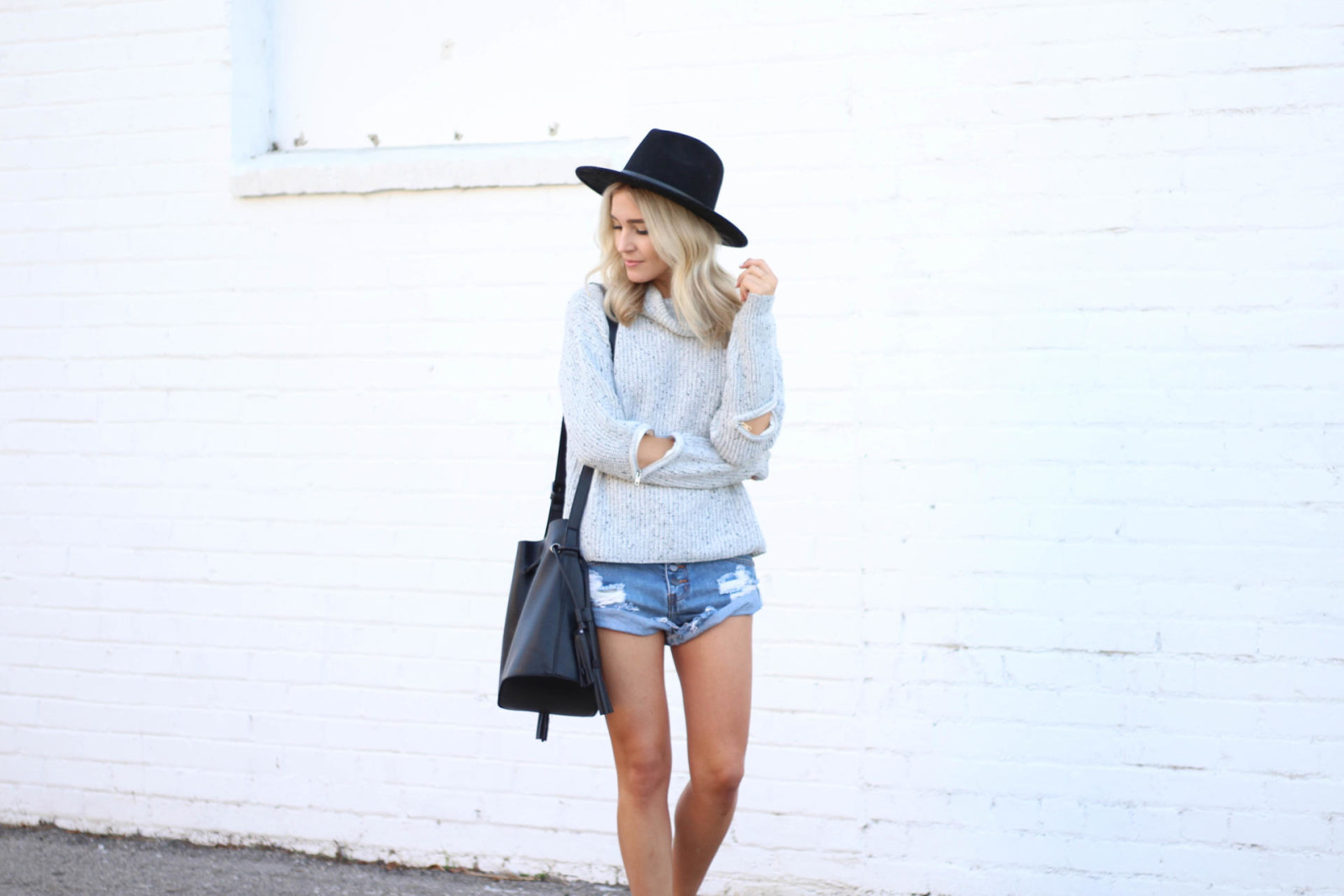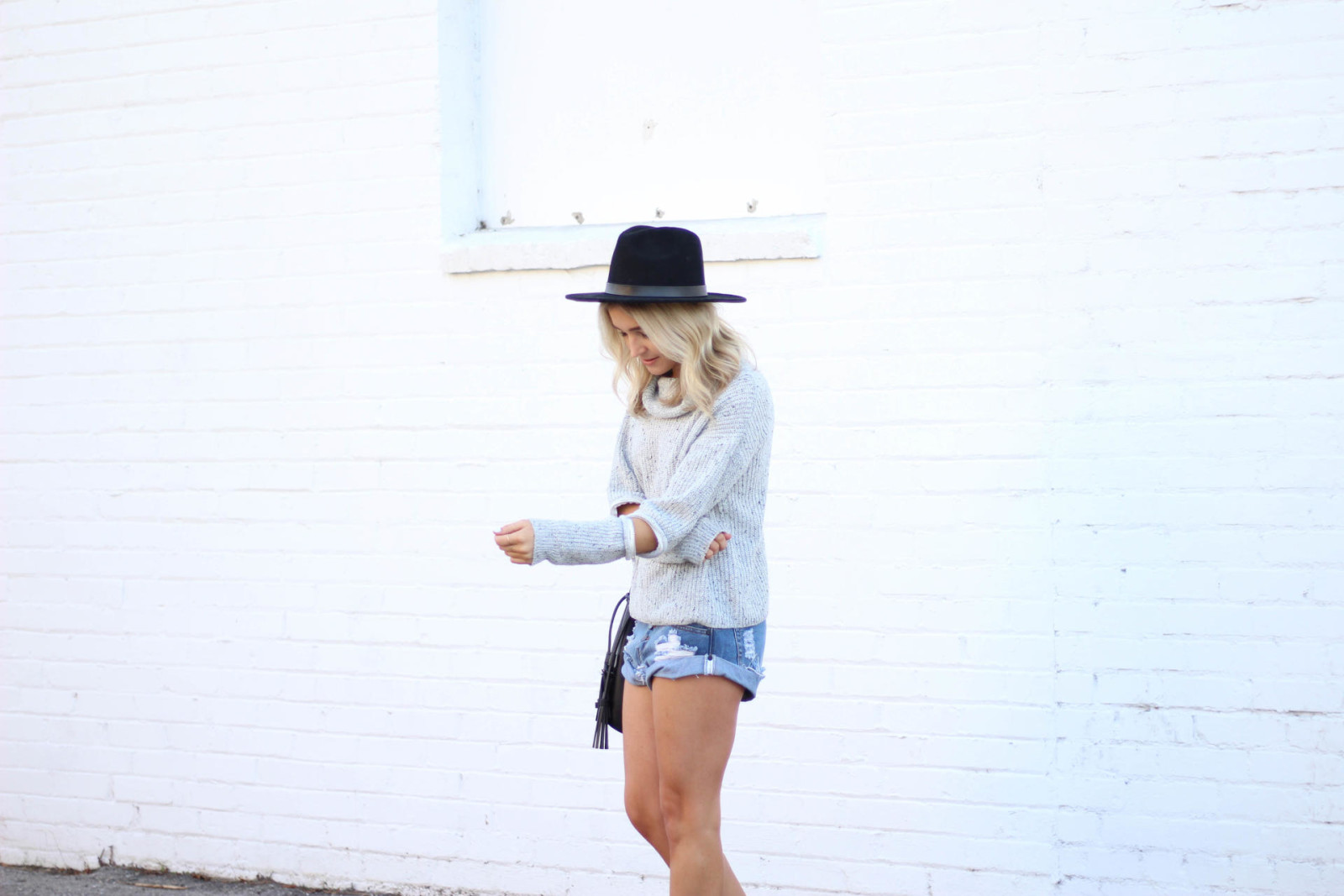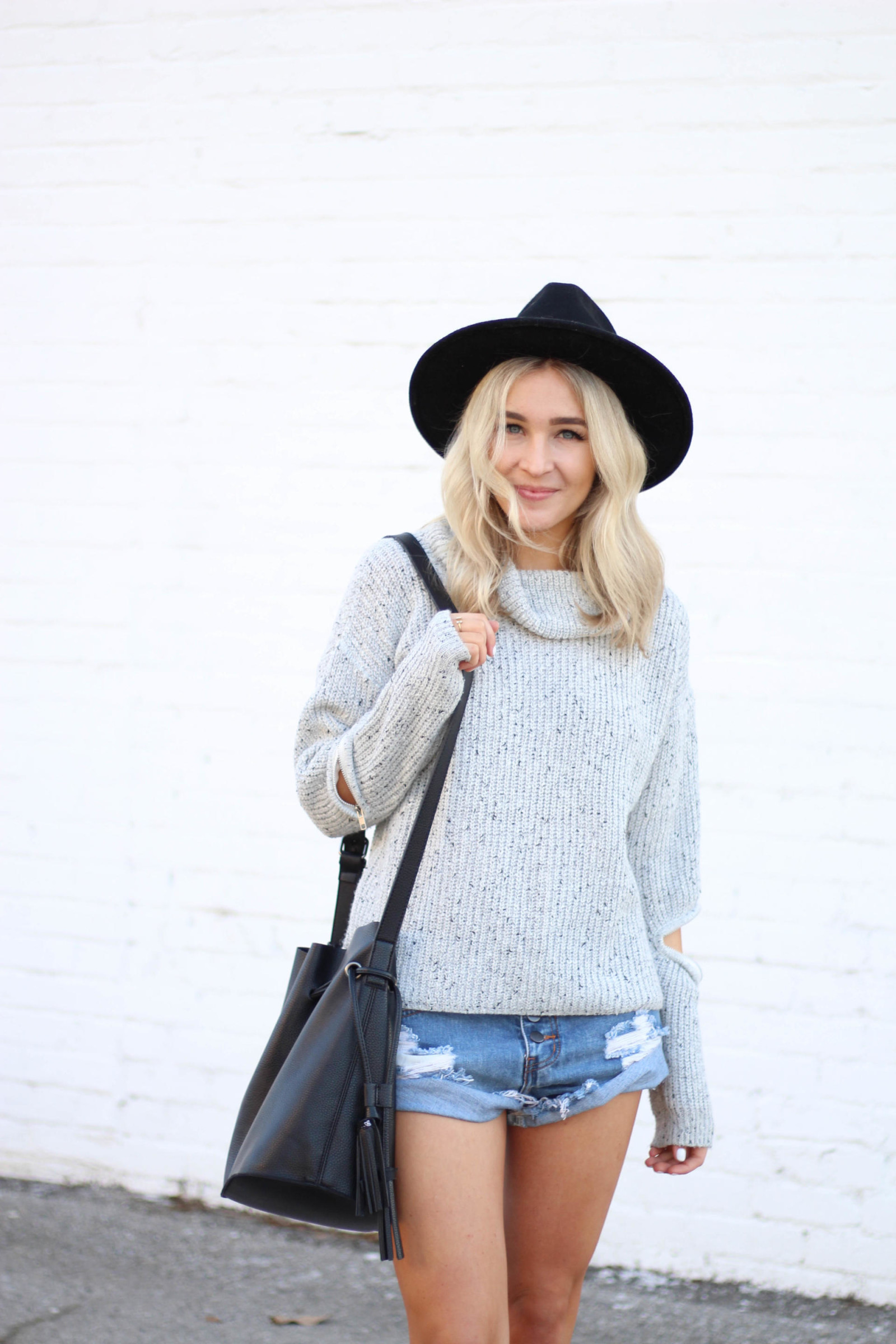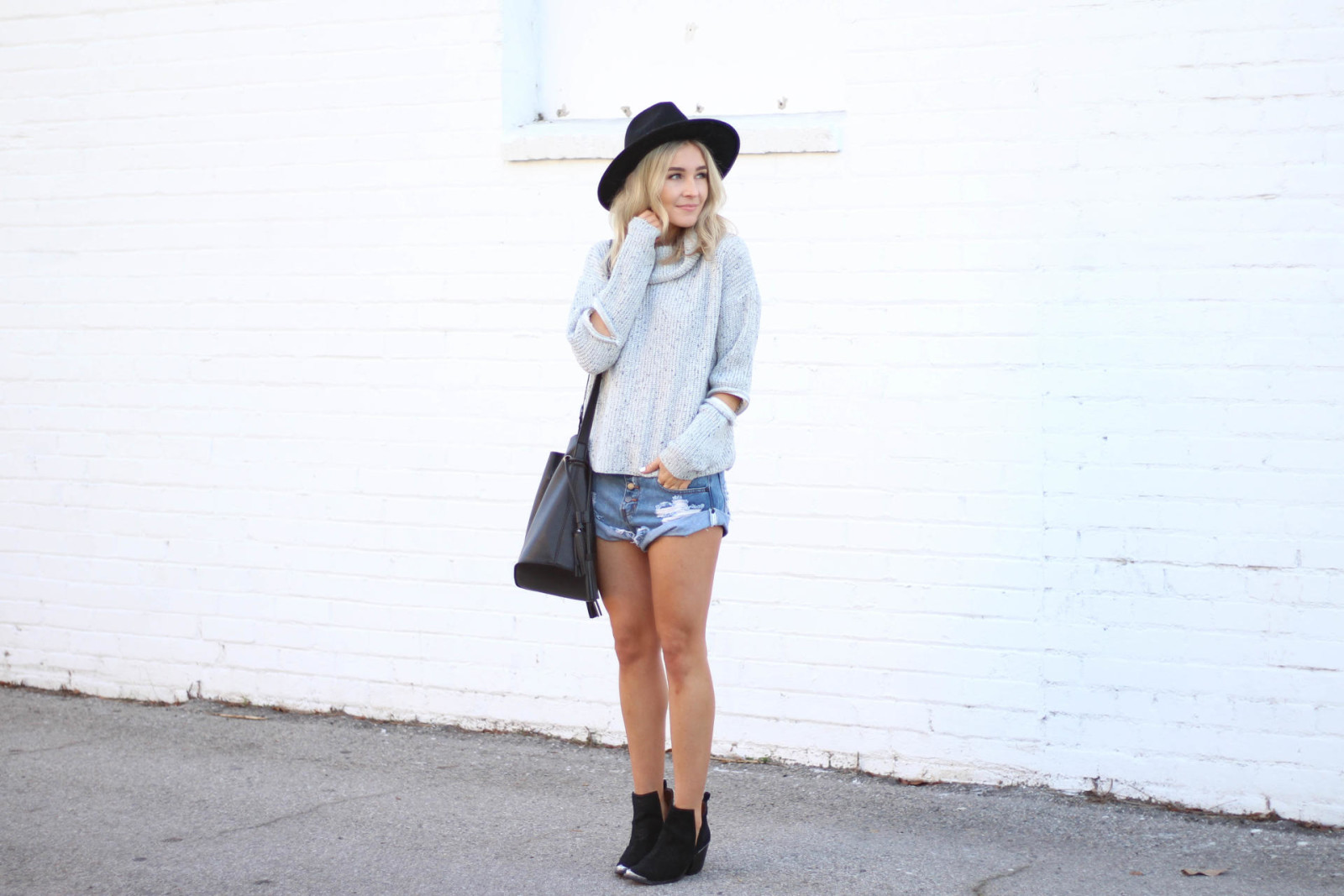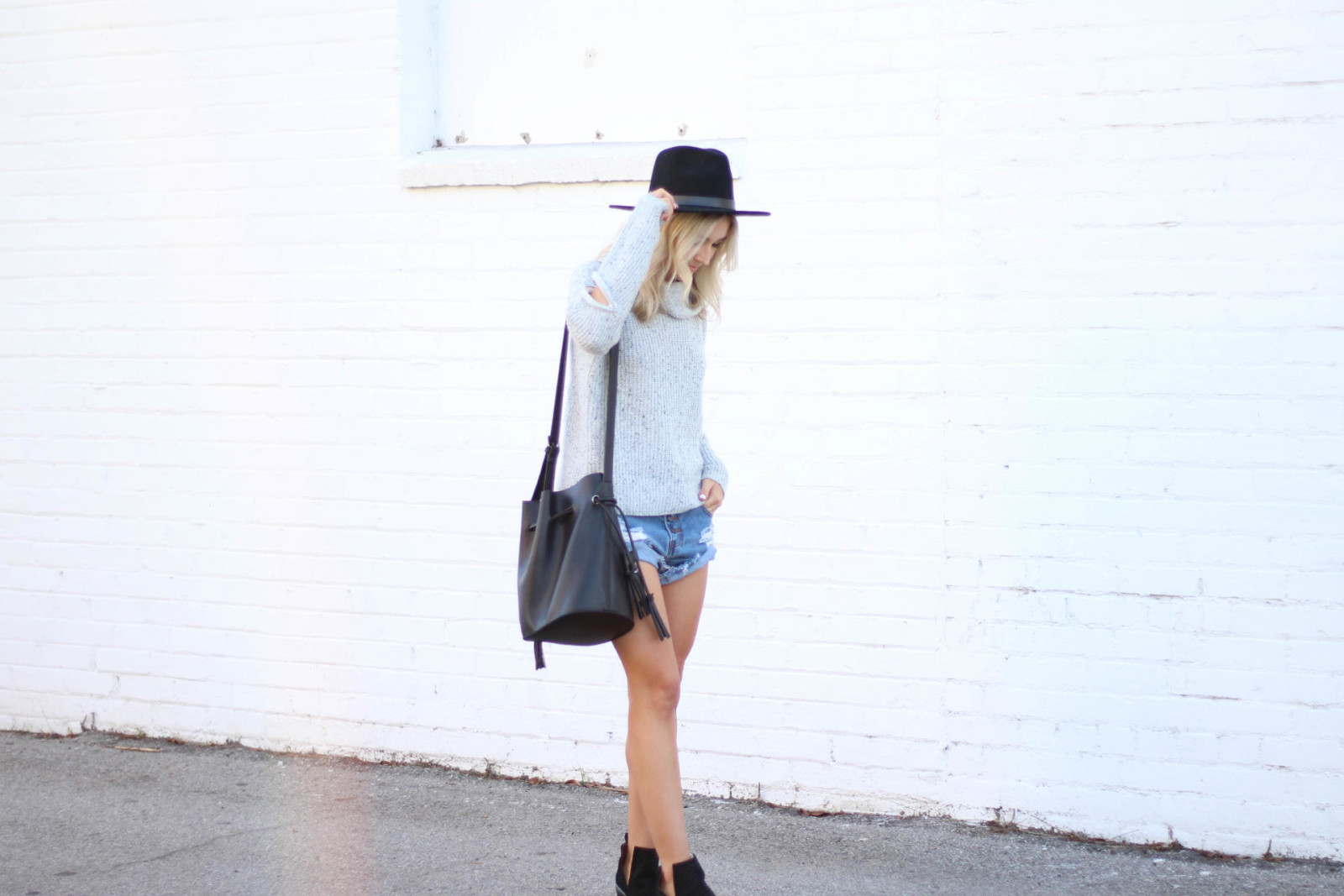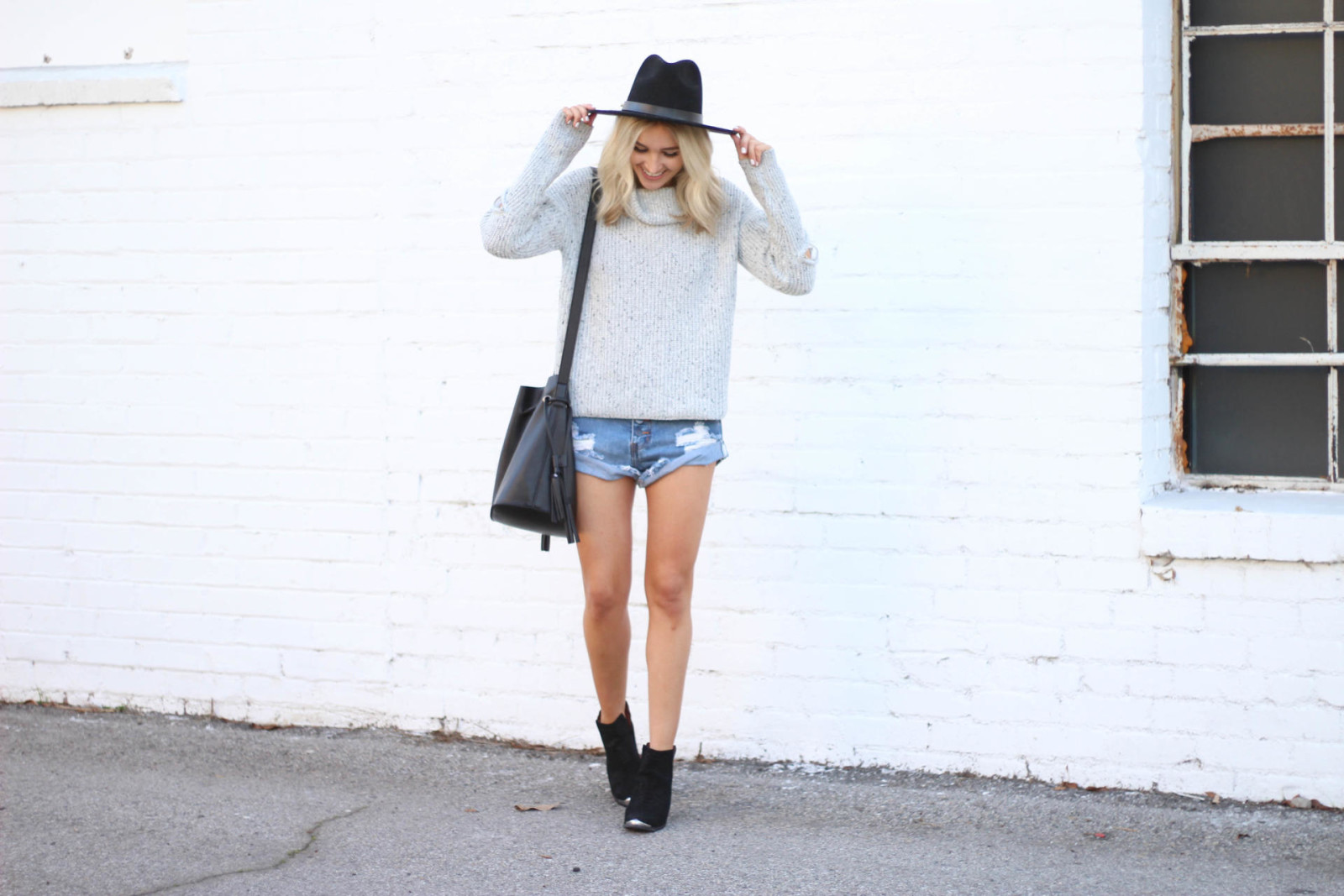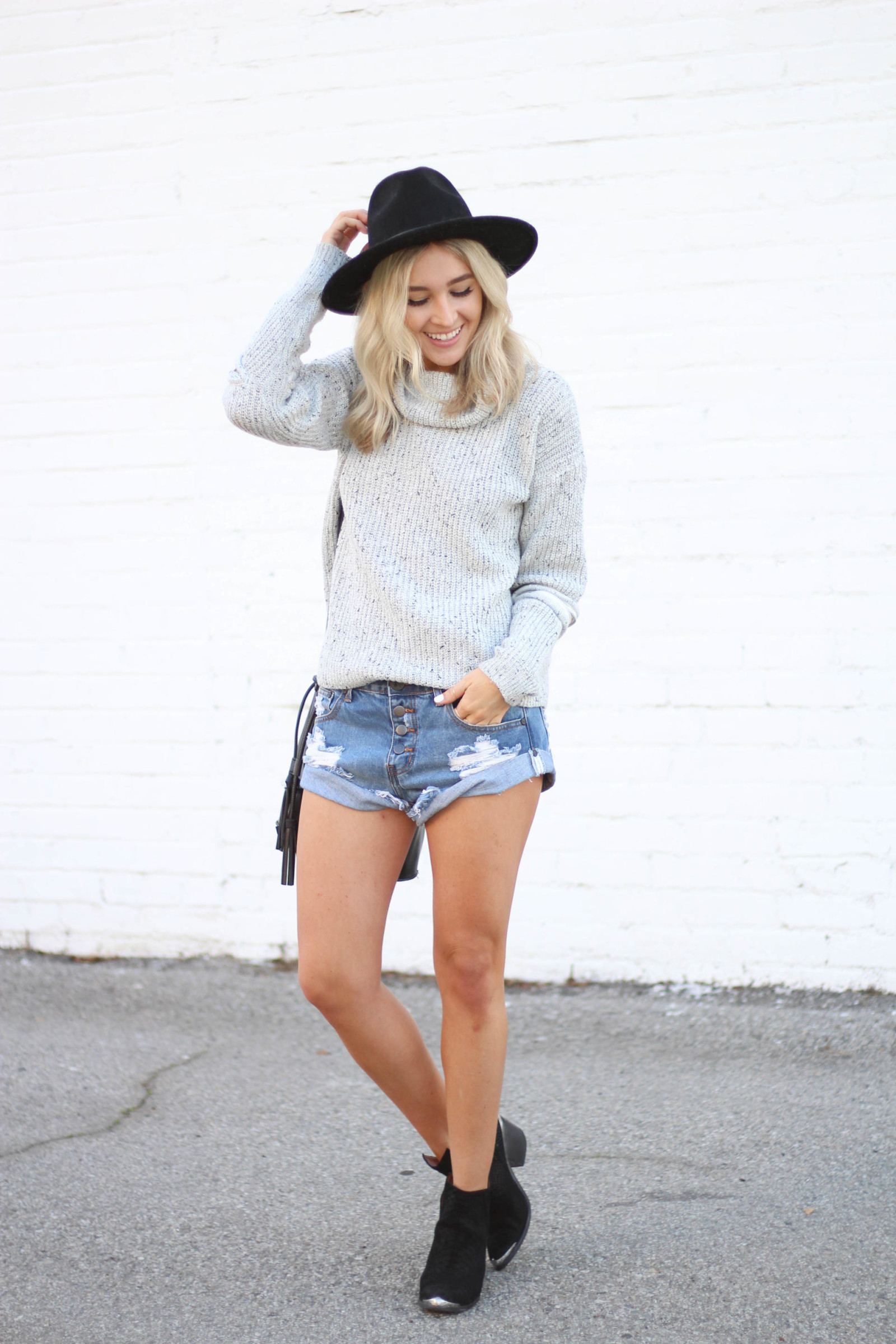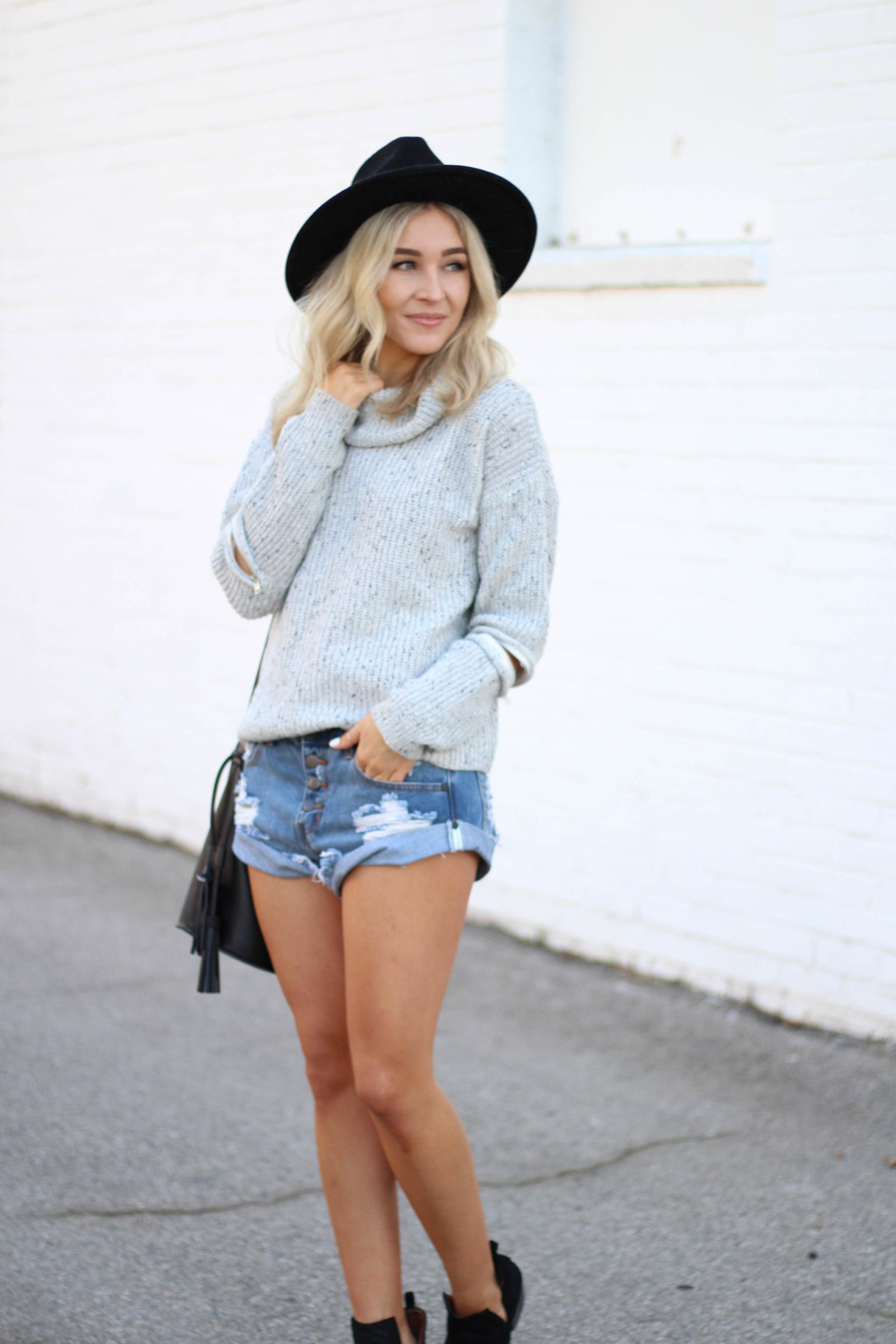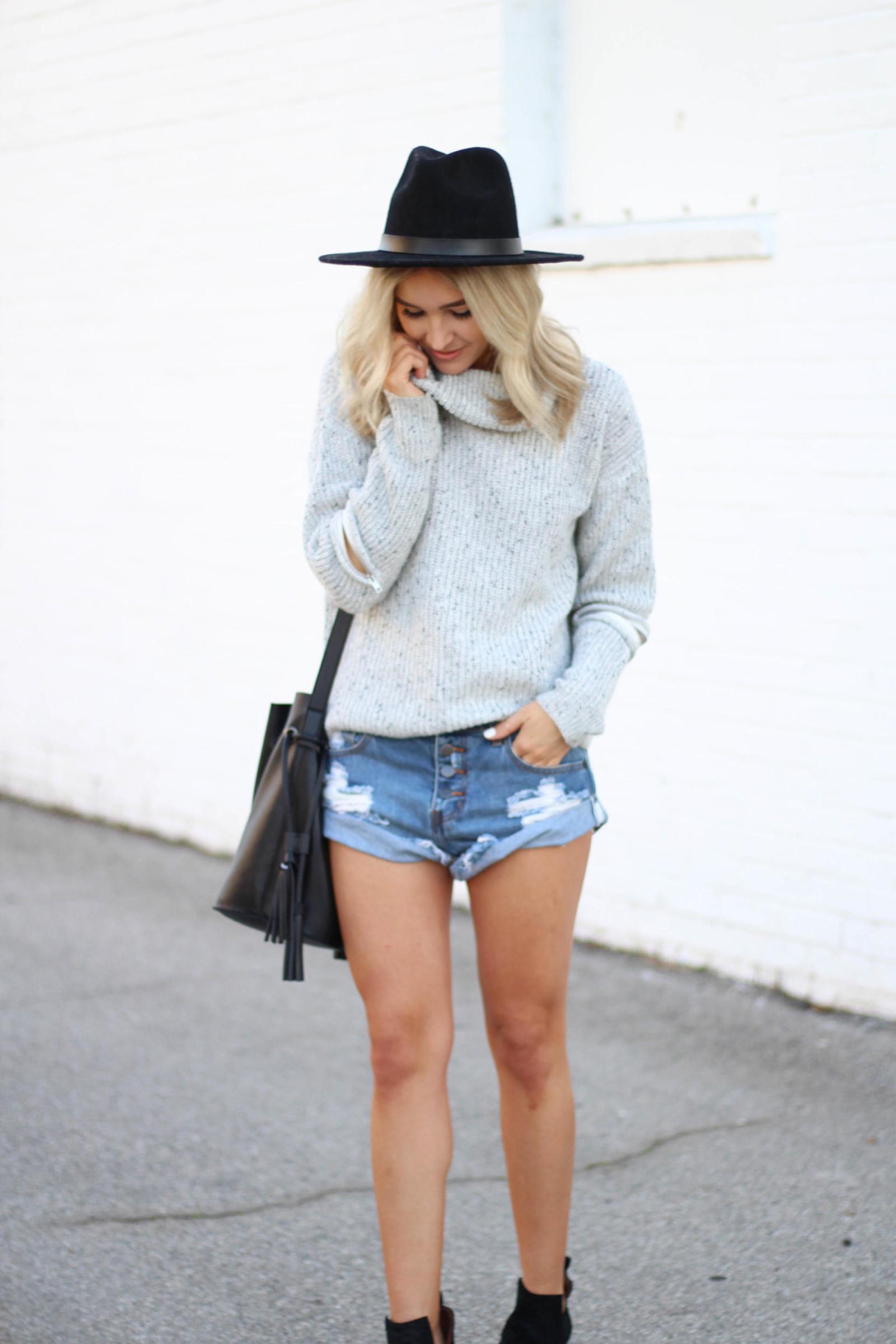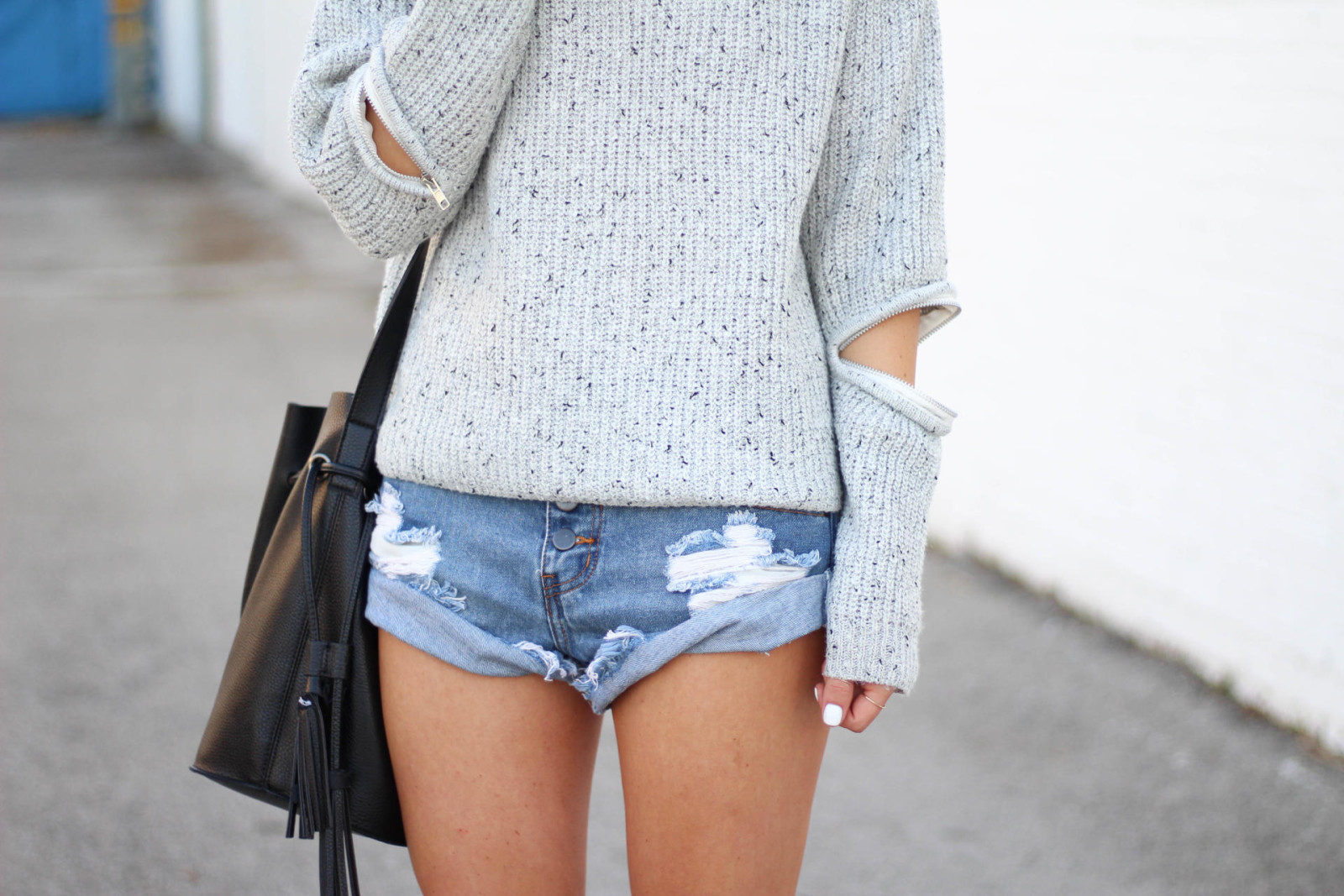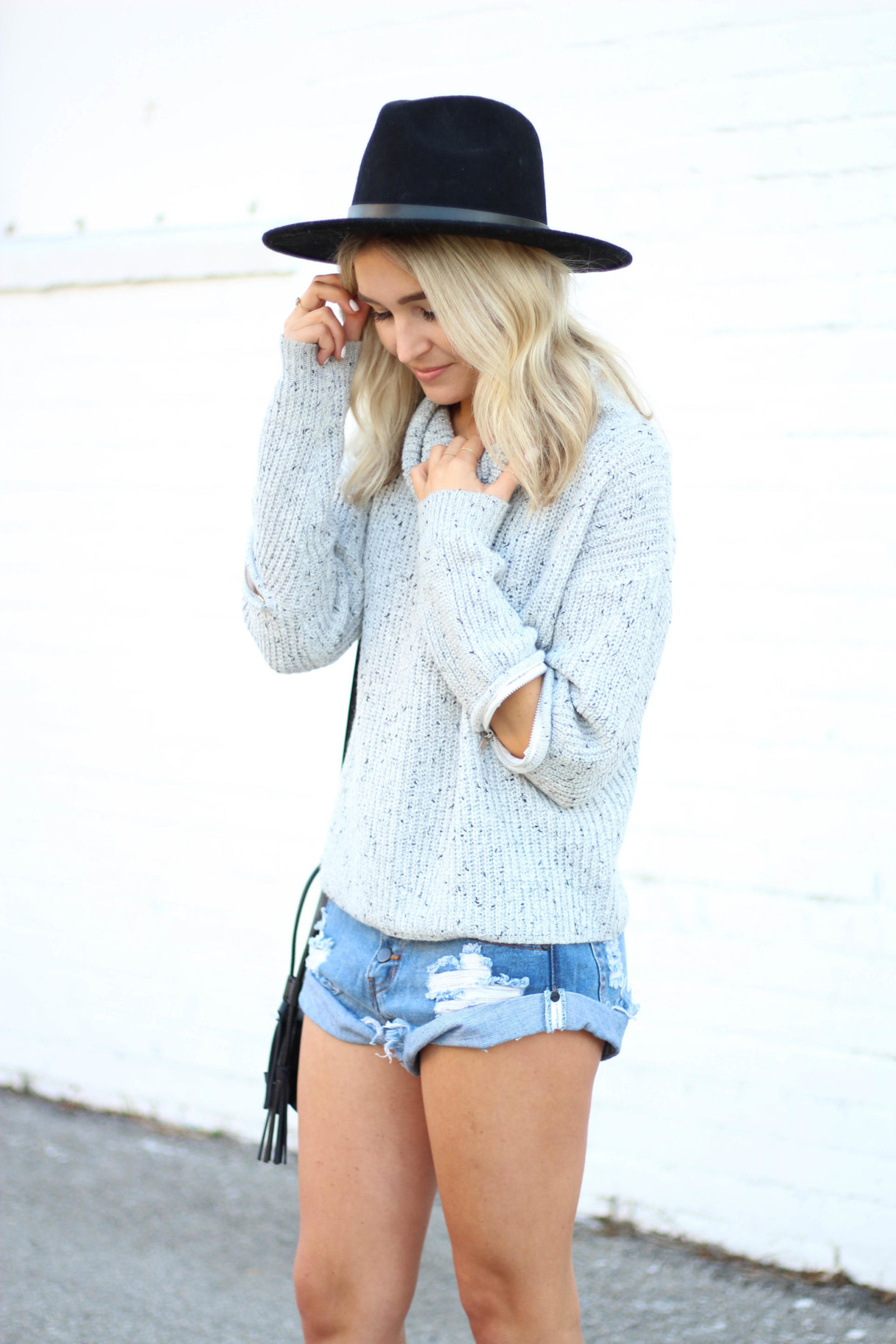 Sweater, c/o Sheinside | Shorts, Revolve | Hat, c/o Style By Noir | Purse, Nordstrom | Booties, Jeffrey Campbell 

Photography by Allyson Clark