Happy Friday babes (Good Friday, at that!) Can't wait for a relaxing weekend at home with the fam to celebrate Easter. I'll be lounging by the pool for the better half of the weekend because it's supposed to be in the 80s at my parents house and I have a new bathing suit that is just dying to help me out with my tan lines 😉
This post was shot a couple of weeks ago and I've been SO excited to get it up for you guys to check out! I'm so incredibly obsessed with this Brown Suede Jacket from Lulu's. It's so reasonably priced and it comes in Olive Green too (swoon). I feel like these jackets had SUCH a moment this fall, and I'm so excited to carry them over into spring & summer! It's the perfect third piece for your laid-back day-to-night outfits, and adds just the right amount of sass.
Can we also talk about this Amuse Society romper for a second? I always joke that I would wear a romper every single day of my life if I could (in fact, I just bought this romper (I got a US4 and it was too big, so I returned it for a 2 just FYI!) and this pajama romper (got an XS and the shorts are kind of long just like they are in the picture, but it's still cute) because I cannot get enough LOL…oh boy)
I didn't realize how rad Amuse Society was until lately…everything they make I love! I just bought this crop top on sale and cannot wait to wear it with high waisted shorts this summer *heart eyes emoji*
Hope you all have an amazing weekend!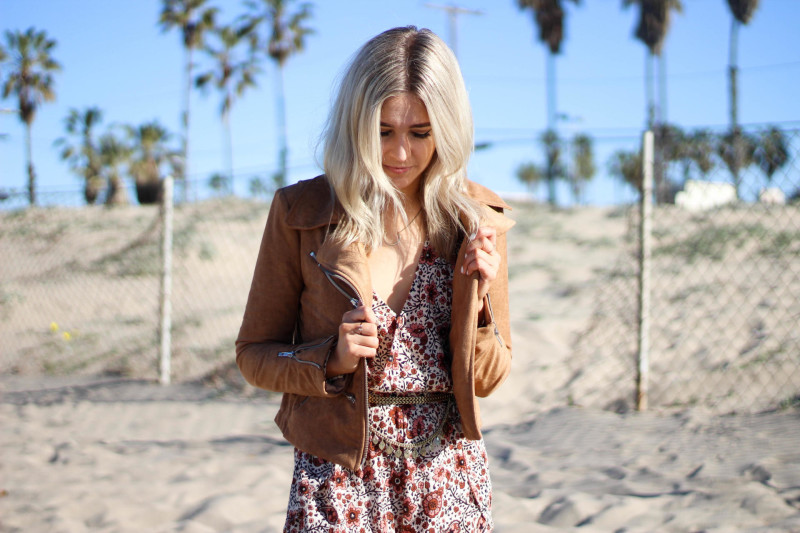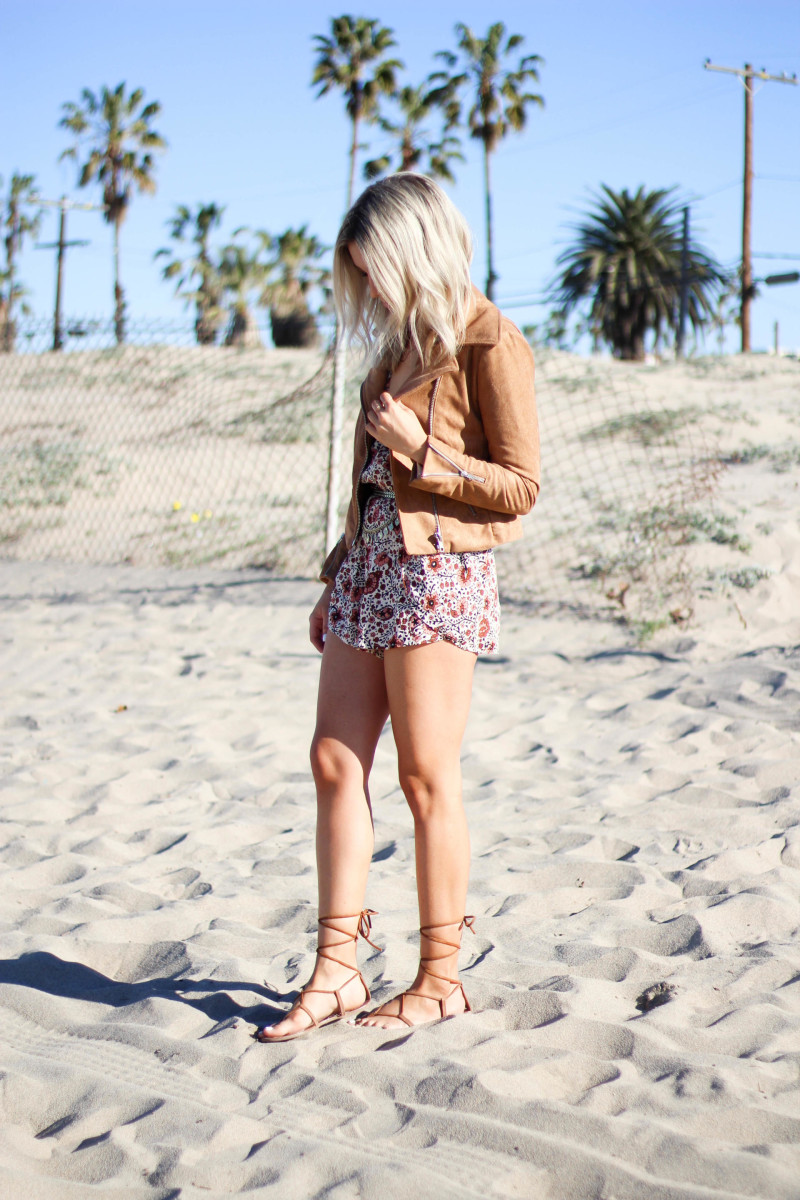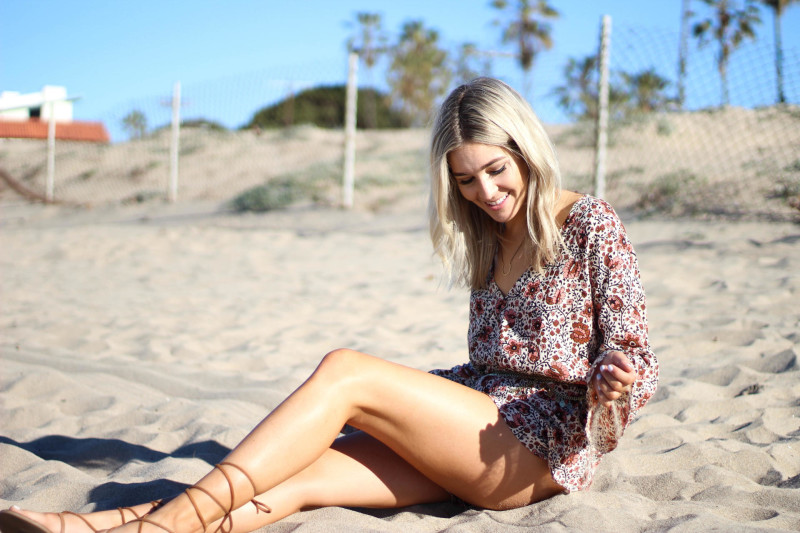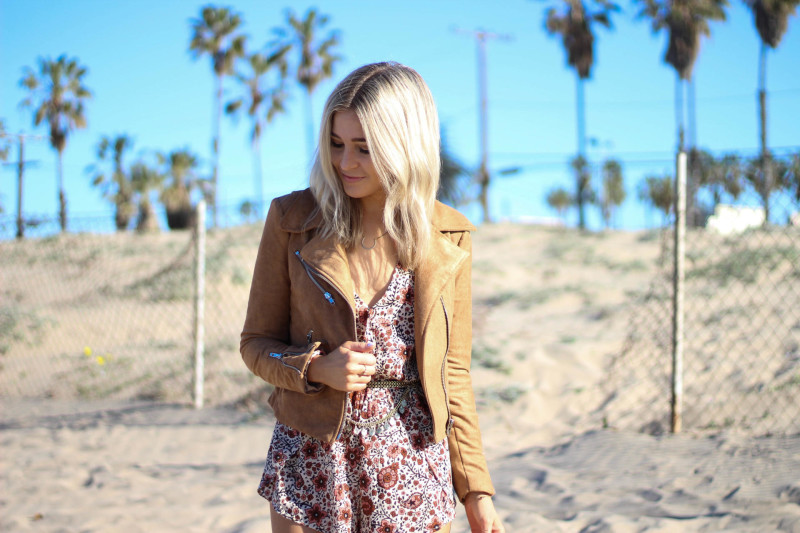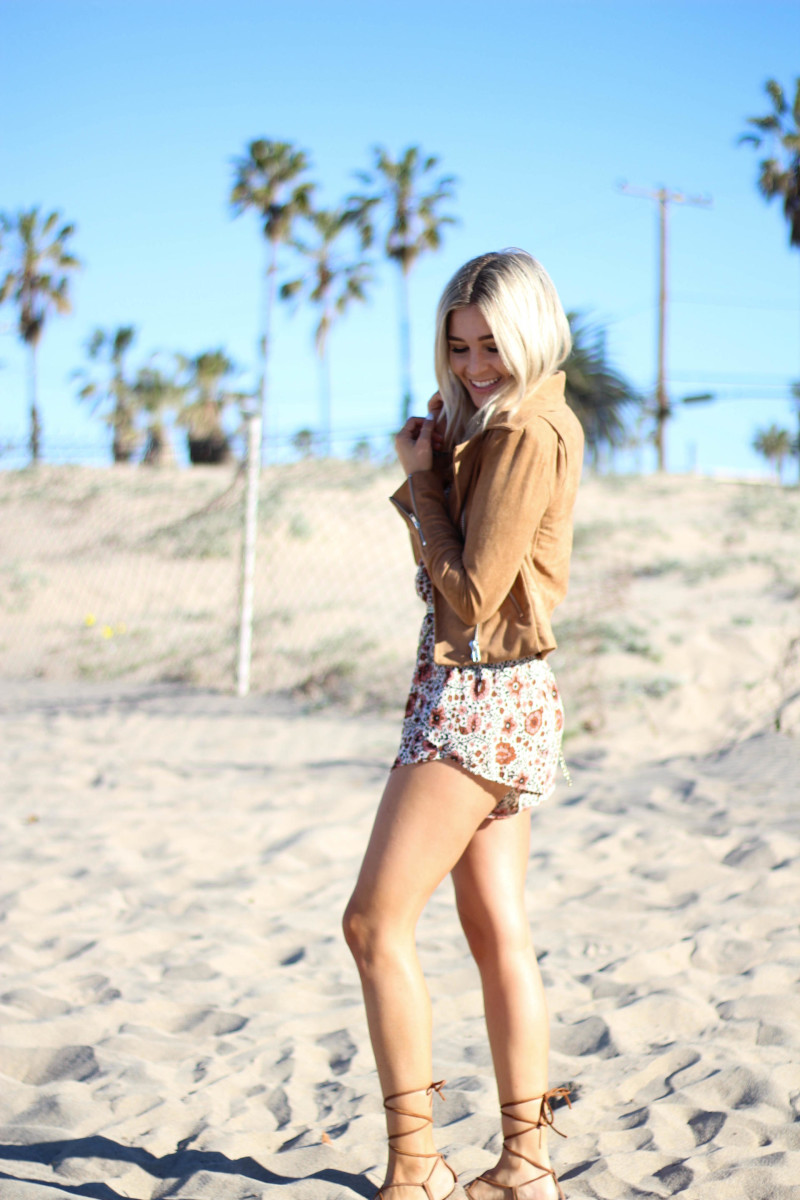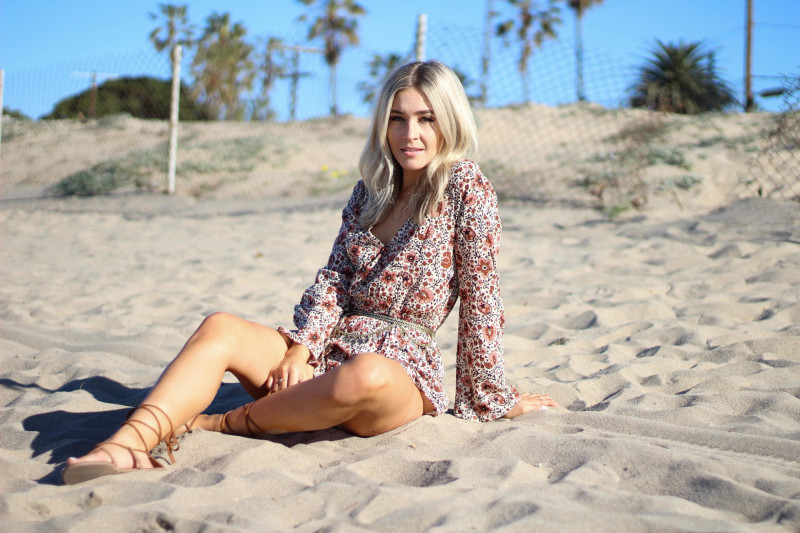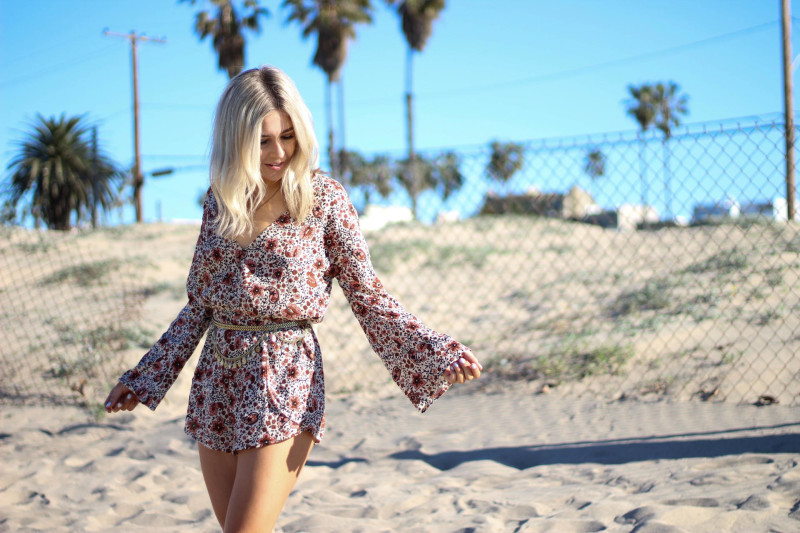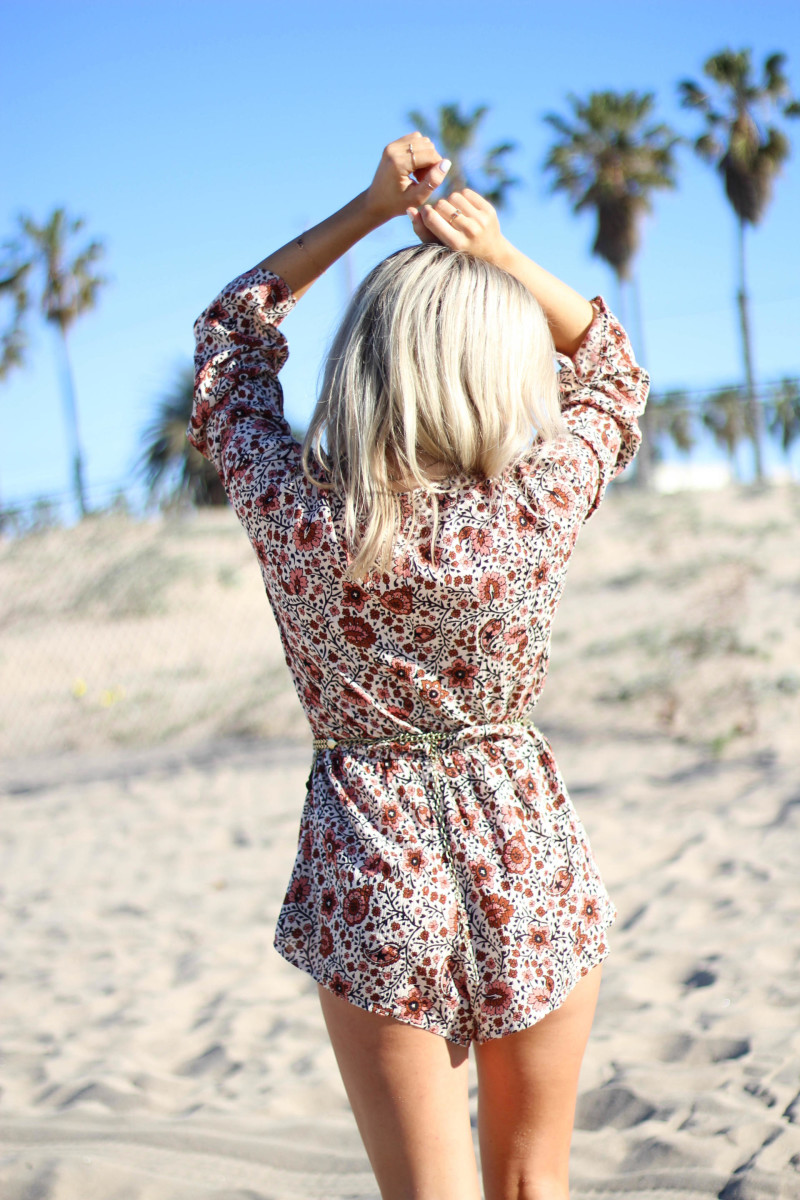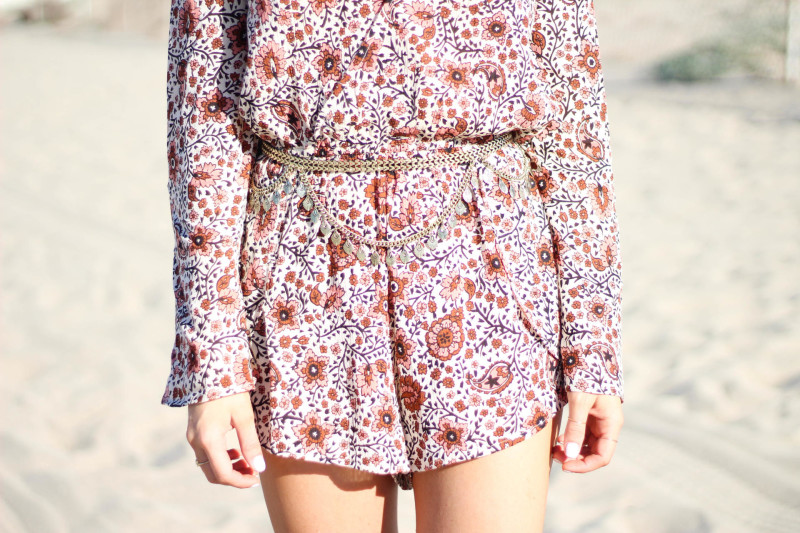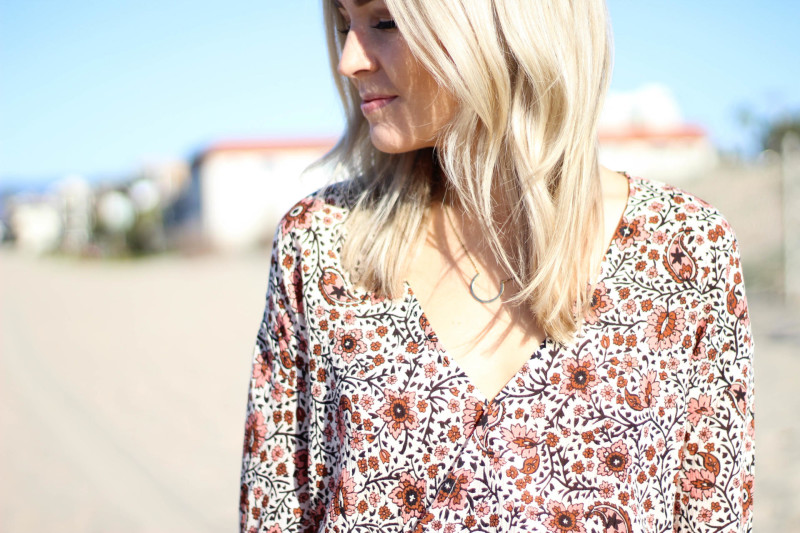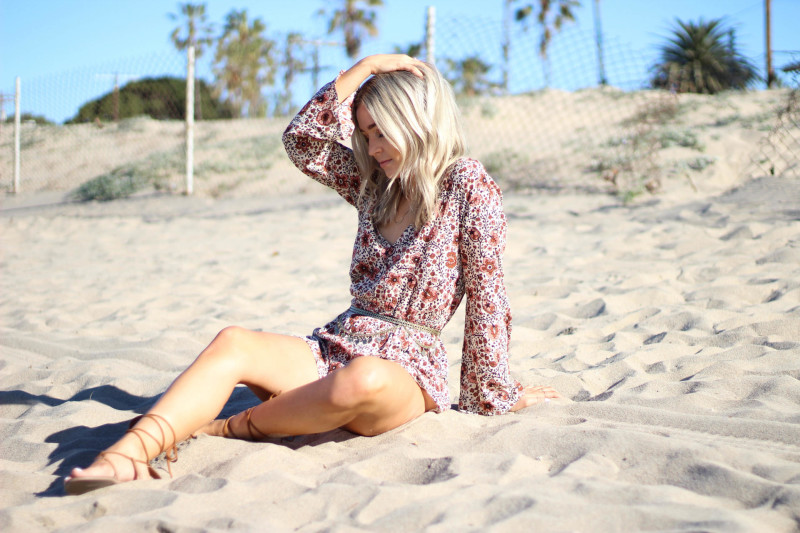 Romper, c/o Lulu's | Brown Suede Jacket, c/o Lulu's | Sandals, Steve Madden | Necklace, c/o Trust Jewelry | Gold Belt, c/o Lulu's
Photography by Allyson Clark