Happy Thursday babes! Hope you're wearing your green today! This weekend is going by so quickly, which I am totally okay with. I'm so excited to be bringing you the next installation of the Styled Coast to Coast series with Mary-Katherine from Gold-Hatted Lover and Lauren Patao from The Fashionista's Diary! We are all styling pieces from Lisi Lerch today, and on Instagram we'll be giving you something VERY exciting…so stay tuned 😉
Lisi Lerch is known for her beautiful tassels and beading, and I fell in love when I found this brown wooden tassel necklace. I thought it would be the perfect summer necklace for all of my white dresses and flowy tops!
Lauren and Mary-Katherine styled her amazing turquoise tassel earrings, so head to their blogs to see what they paired with them!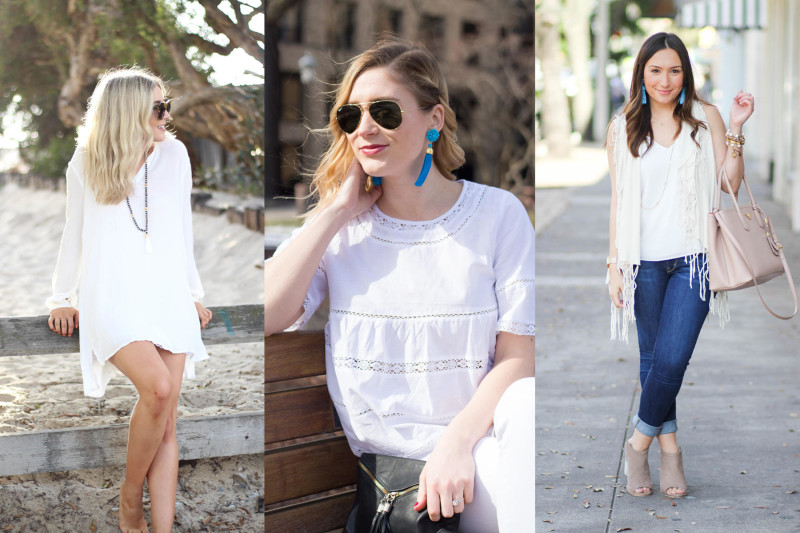 This dress from Tobi was the perfect simple look for this cute necklace. It's so comfy and I love that it's long enough in the back to actually be a dress. I got a small and it fits perfectly, but beware…it's see-through. Nothing a slip can't fix!
Be sure to check instagram today for our exciting giveaway!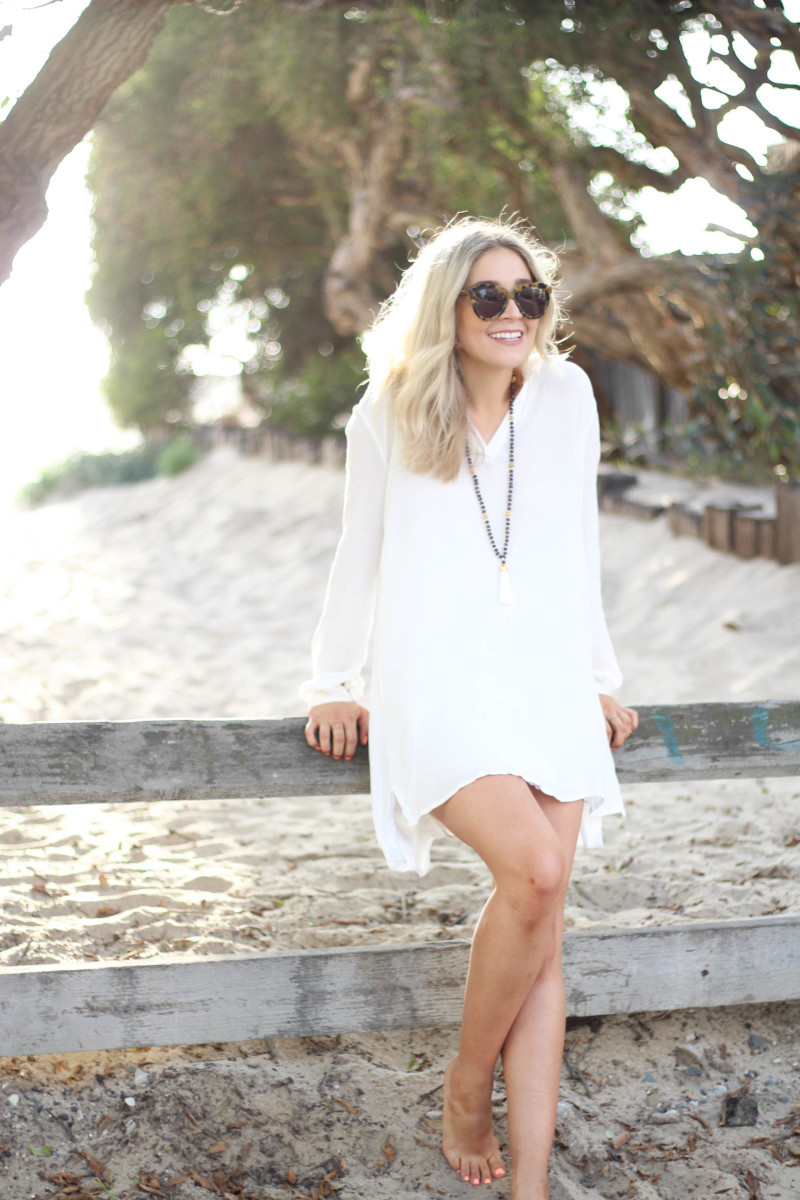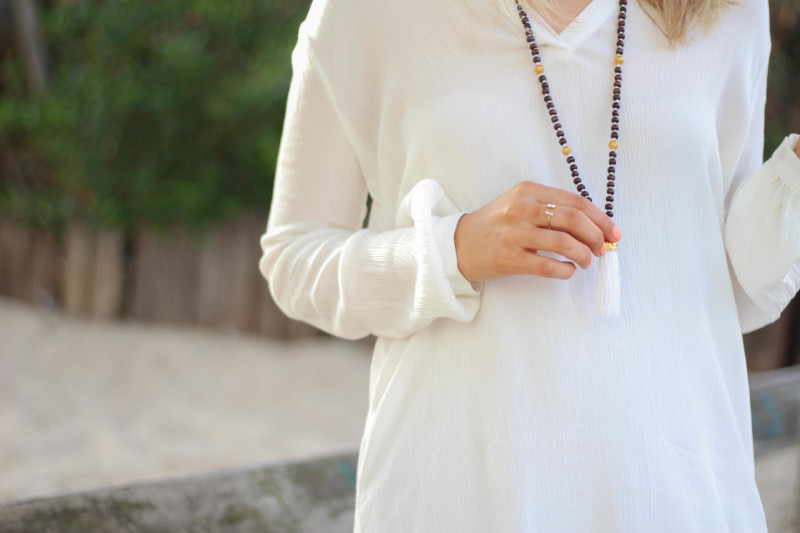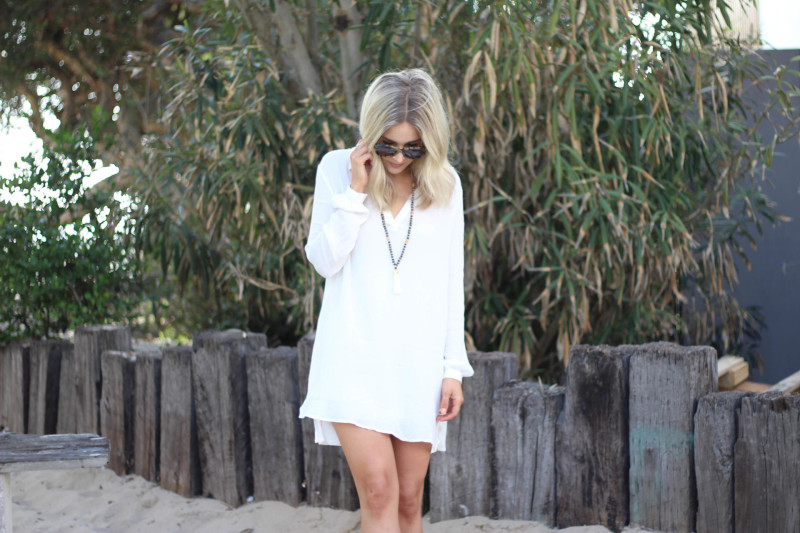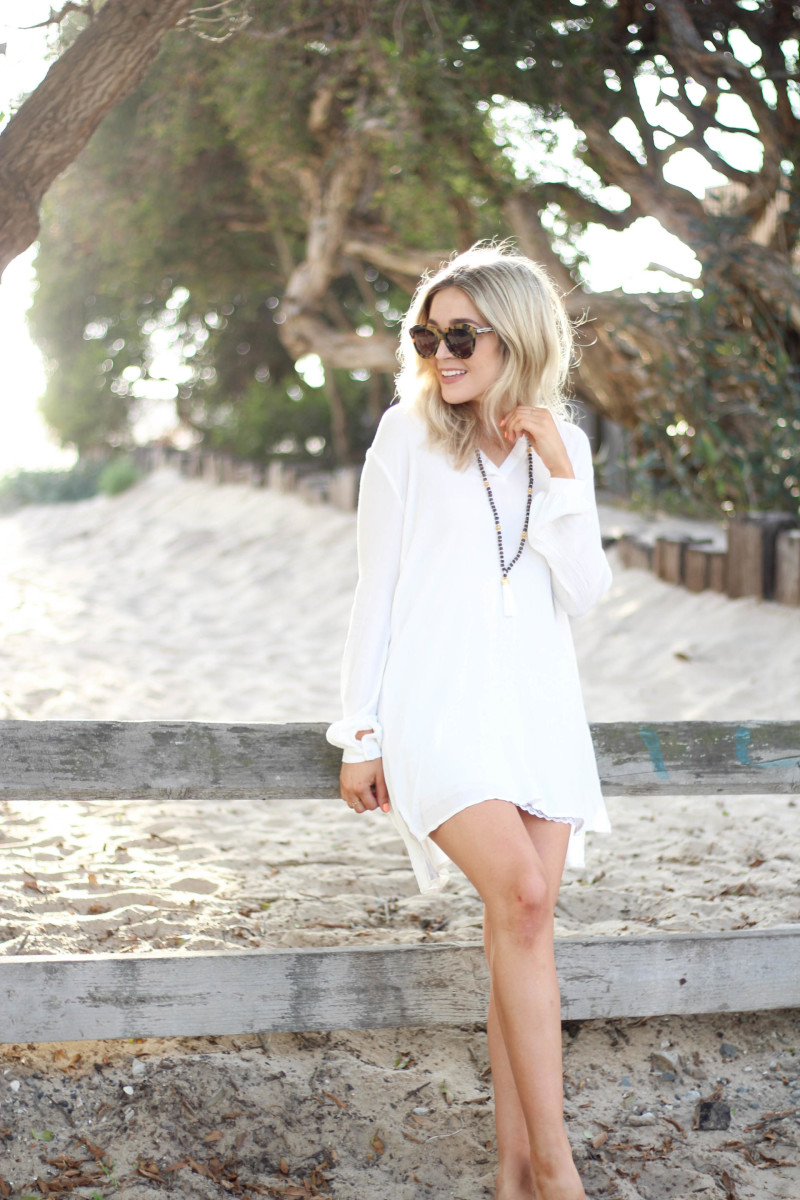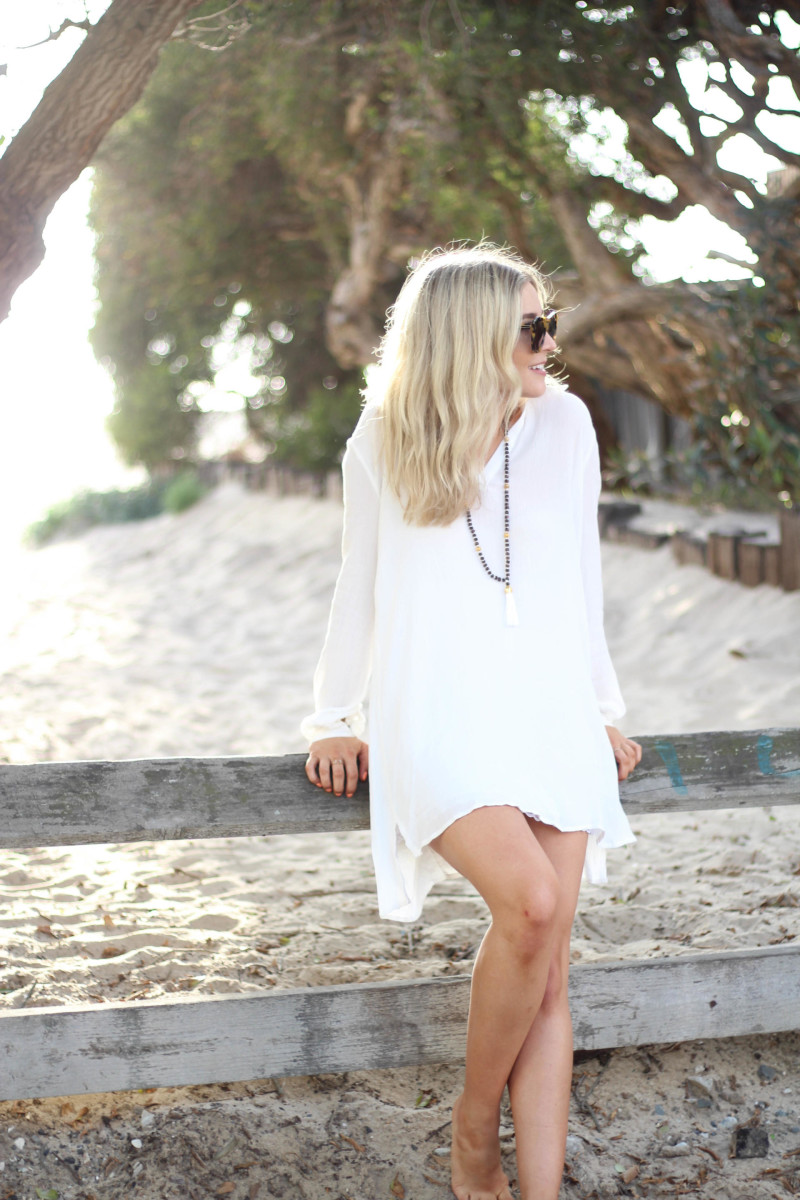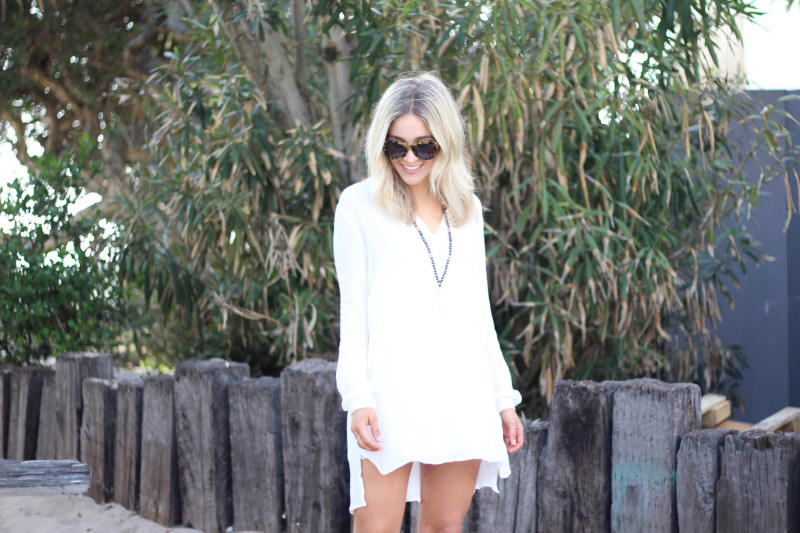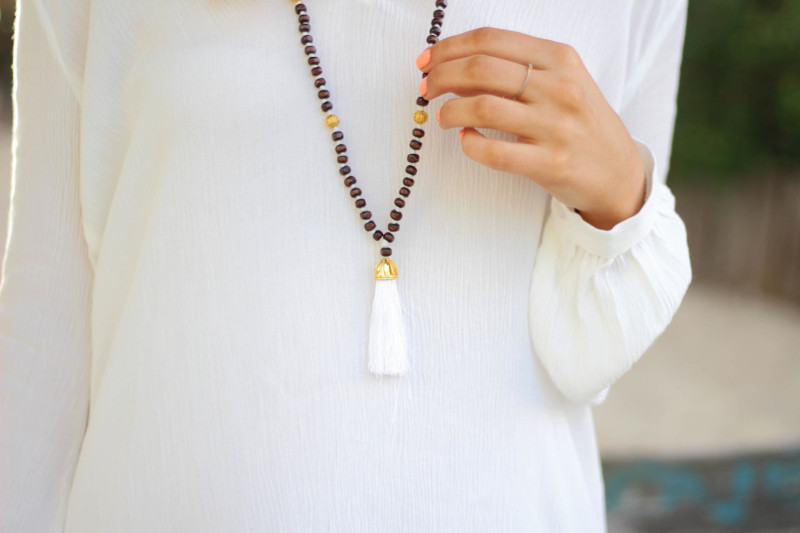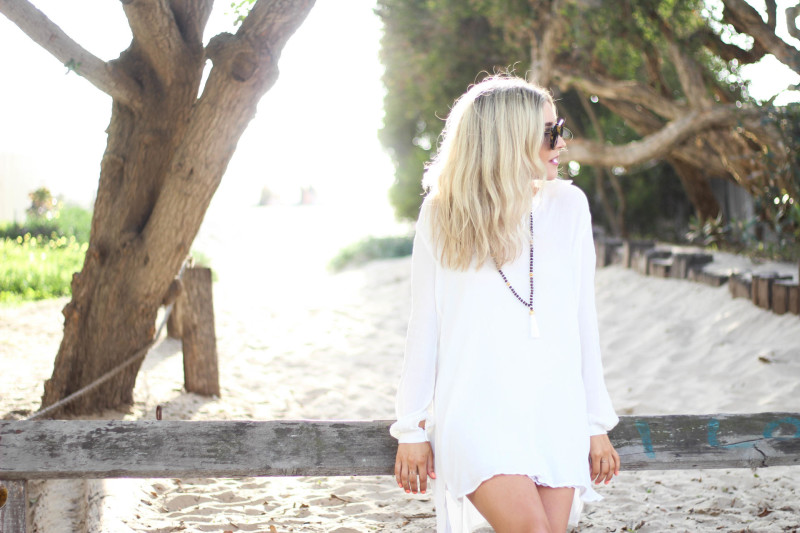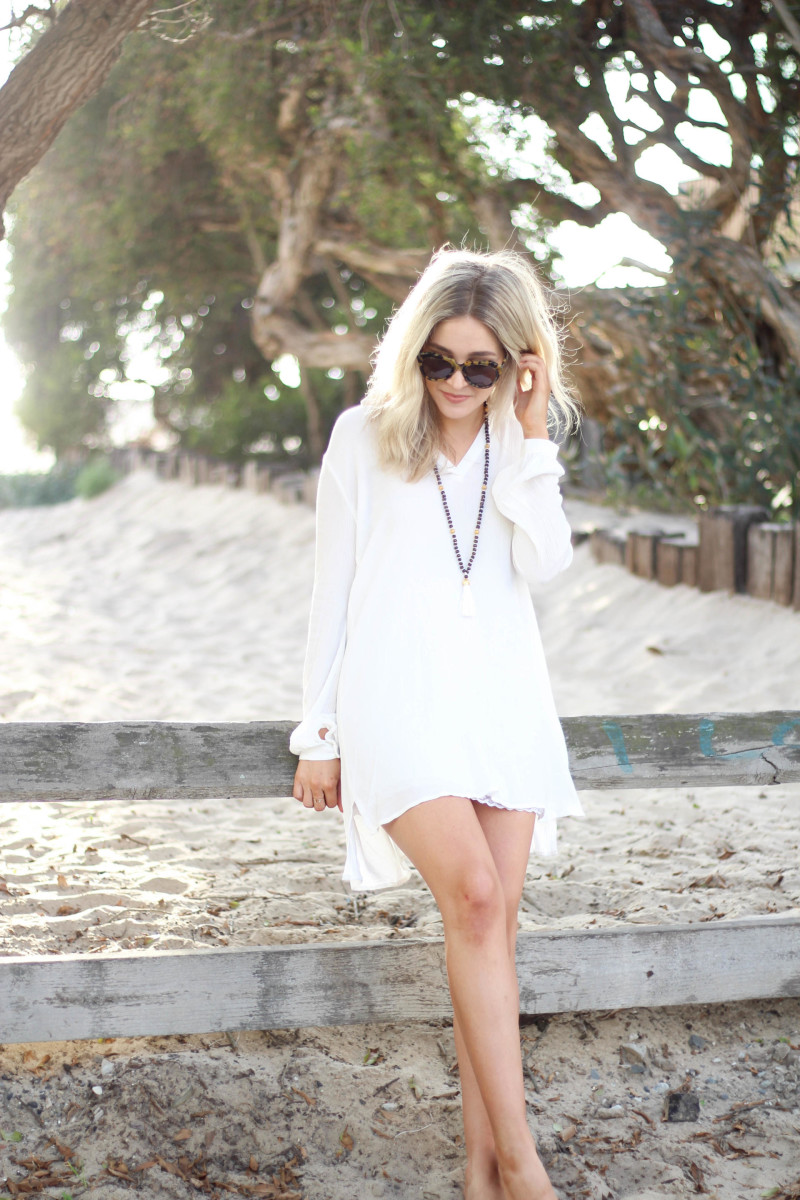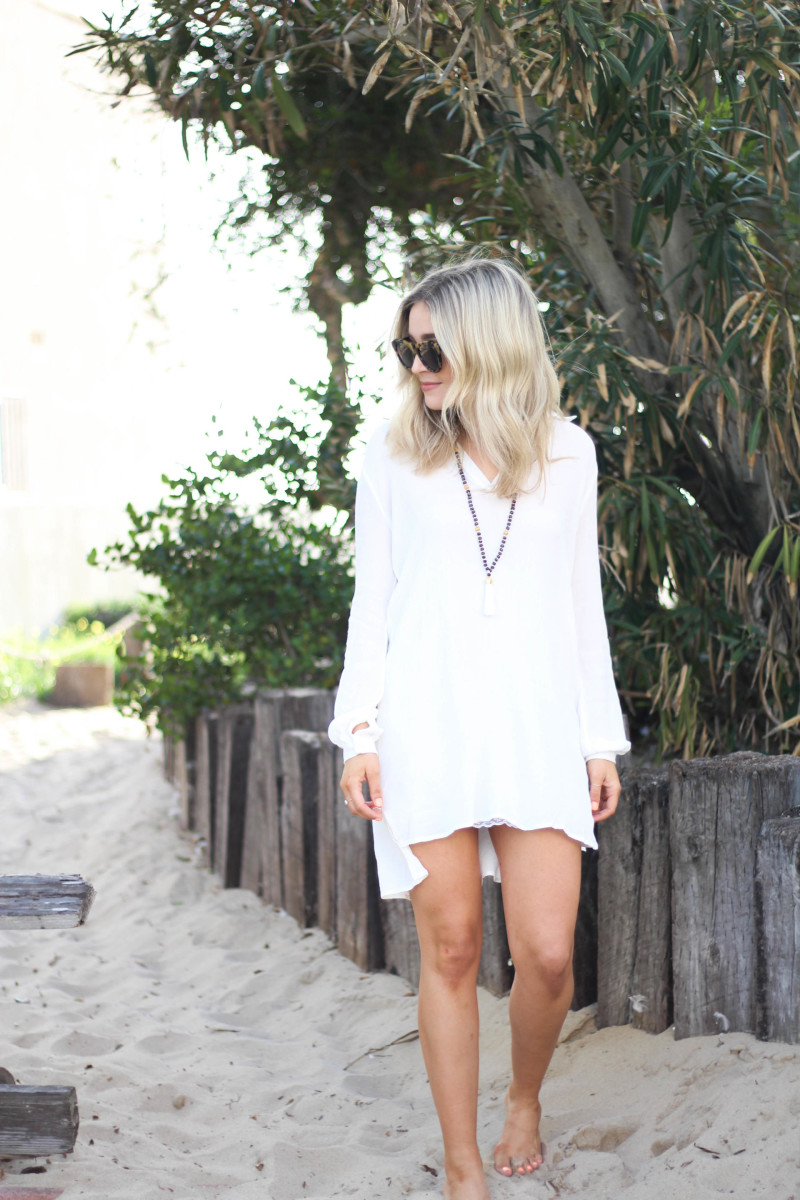 Dress, c/o Tobi | Necklace, c/o Lisi Lerch | Sunglasses, c/o Ditto
Photography by Allyson Clark
See more at Tobi: Dresses, Rompers, Midi Dresses, Crop Tops, Maxi Dresses, Jumpsuits, Skirts, Bodysuits