In honor of EVERYONE and their moms being at Coachella today I decided to do a little festival season inspired look! I hope you guys don't get sick of my romper obsession because I have learned to embrace it, so don't think it'll be slowing down anytime soon (I'm literally wearing one today as I write this too…like who am I??) Anyways. THIS particular romper is from Mimi & Red in San Diego (if you've been around since day ONE, then you may remember the outfit posts I did with them in the beginning! They were my first partnership and they have the raddest clothes in all of San Diego, so to be able to work with them even now while I'm living in LA brings my heart oh so much joy).
This romper is from Amuse Society and it is the cutest! It has likeeeeee no shape whatsoever which is why the stupid wind pretty much crashed this party and made it look a little silly in some photos, but TRUST ME WHEN I SAY you need this romper. It's the most COMFORTABLE romper I've ever worn (and you know I have a lot of experience in that field) and the cuuuuute laced up sides just make the whole thing. You can wear them tight for a more defined silhouette, or you can wear them a little looser like I did for this post.
I obviously paired my favorite fedora with it because what is an outfit without a hat??? These days I can't leave the house without one of my 3 favorites on my head. Guilty as charged. But I think it really is the best finishing touch to many outfits, so I'm diggin it with this romp.
Head to mimi & red to see more of their amazing pieces (also follow them on snapchat and instagram, they get so many new arrivals and they're so good about setting things aside/helping you place an order!).
If you're not at Coachella, like me, I hope you have a FANTASTIC weekend; if you're going next weekend, look for more festival inspired looks coming to Blonde Collective next week. IF YOU'RE REALLY LIKE ME THEN I'LL SEE YOU AT STAGECOACHHHH!!! (Sorry, just a little excited about that).
HAPPY FRIDAY BABES xx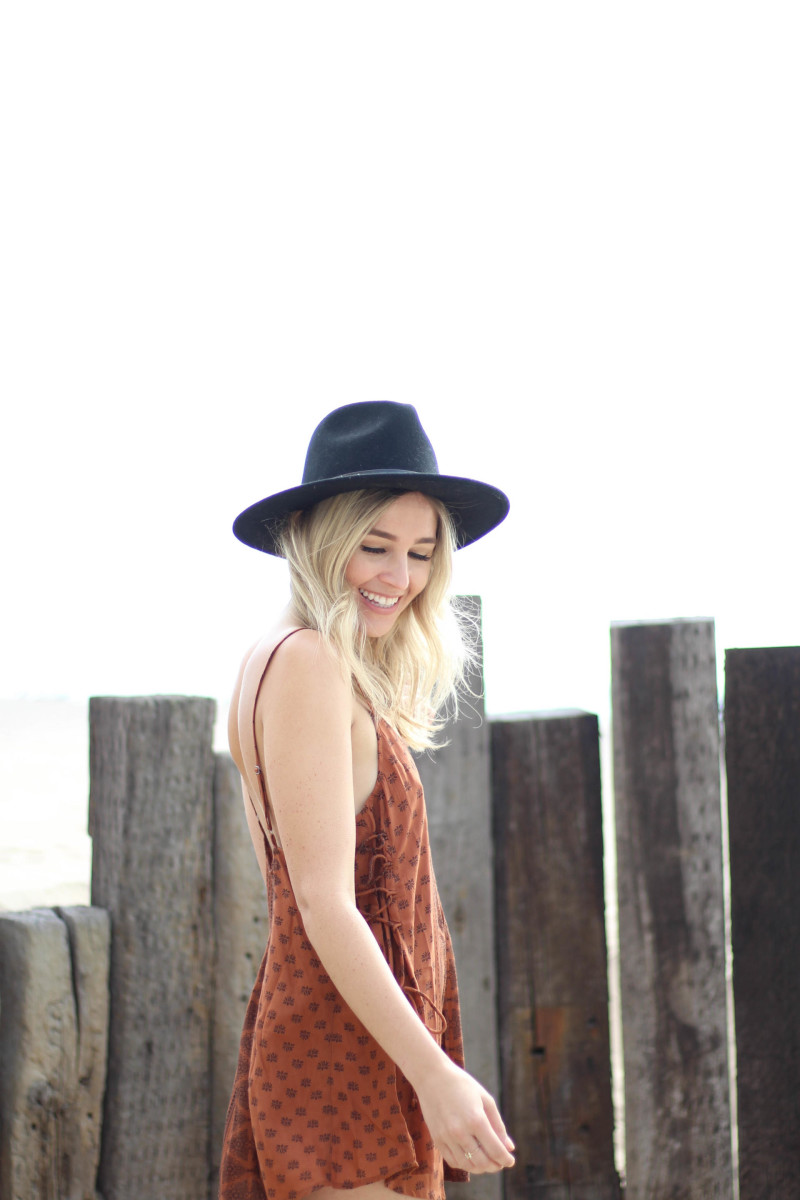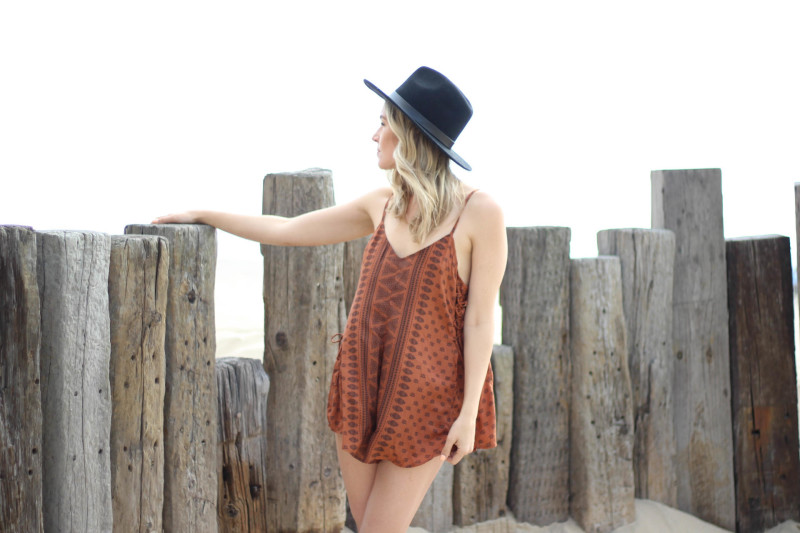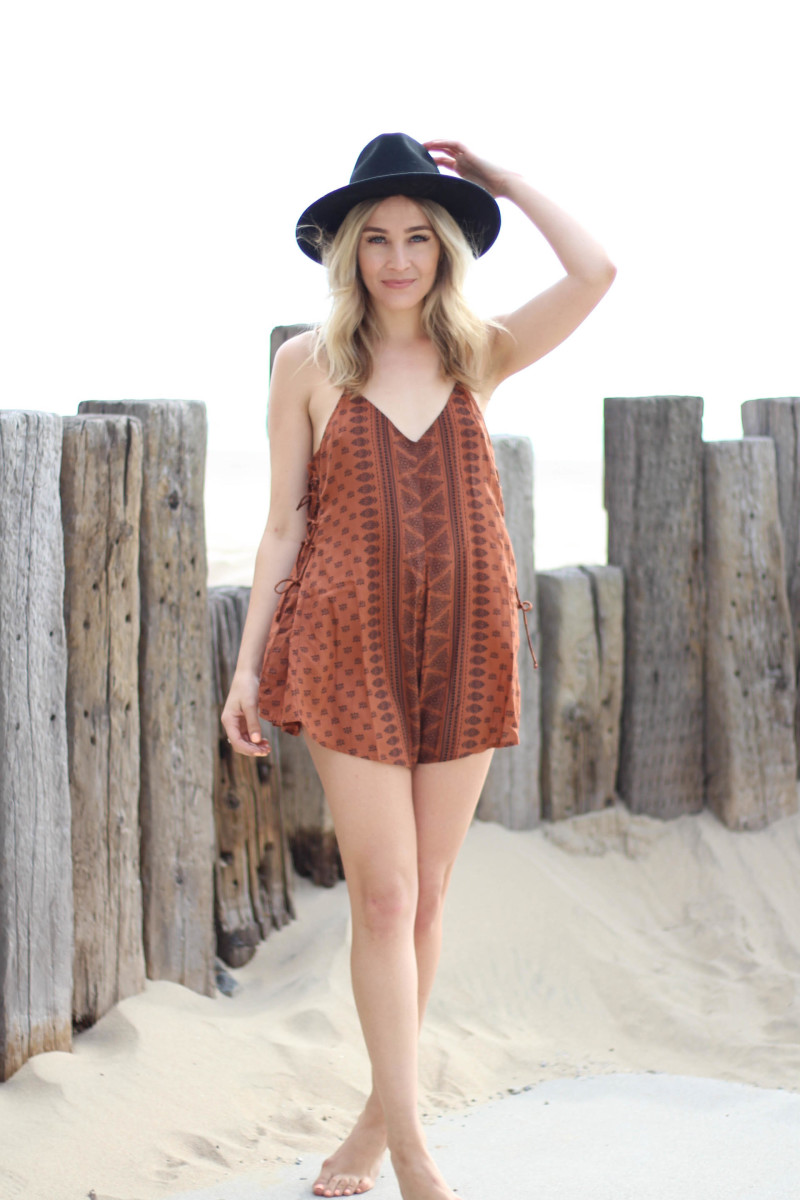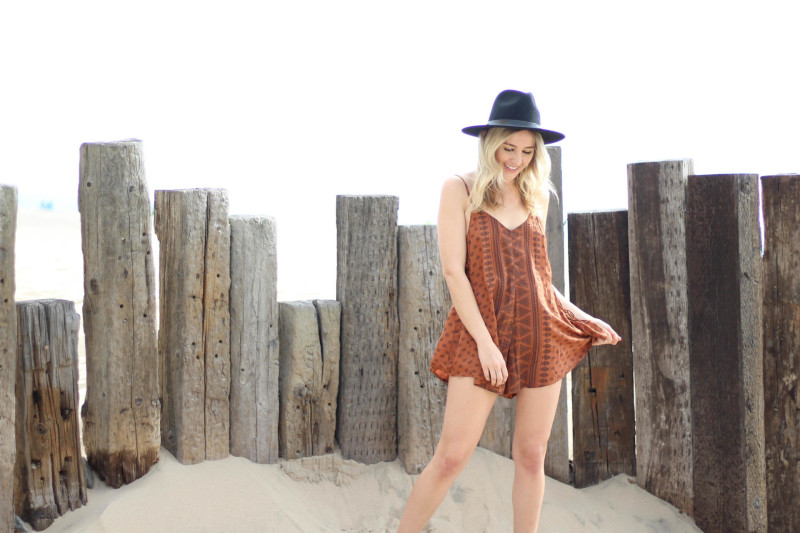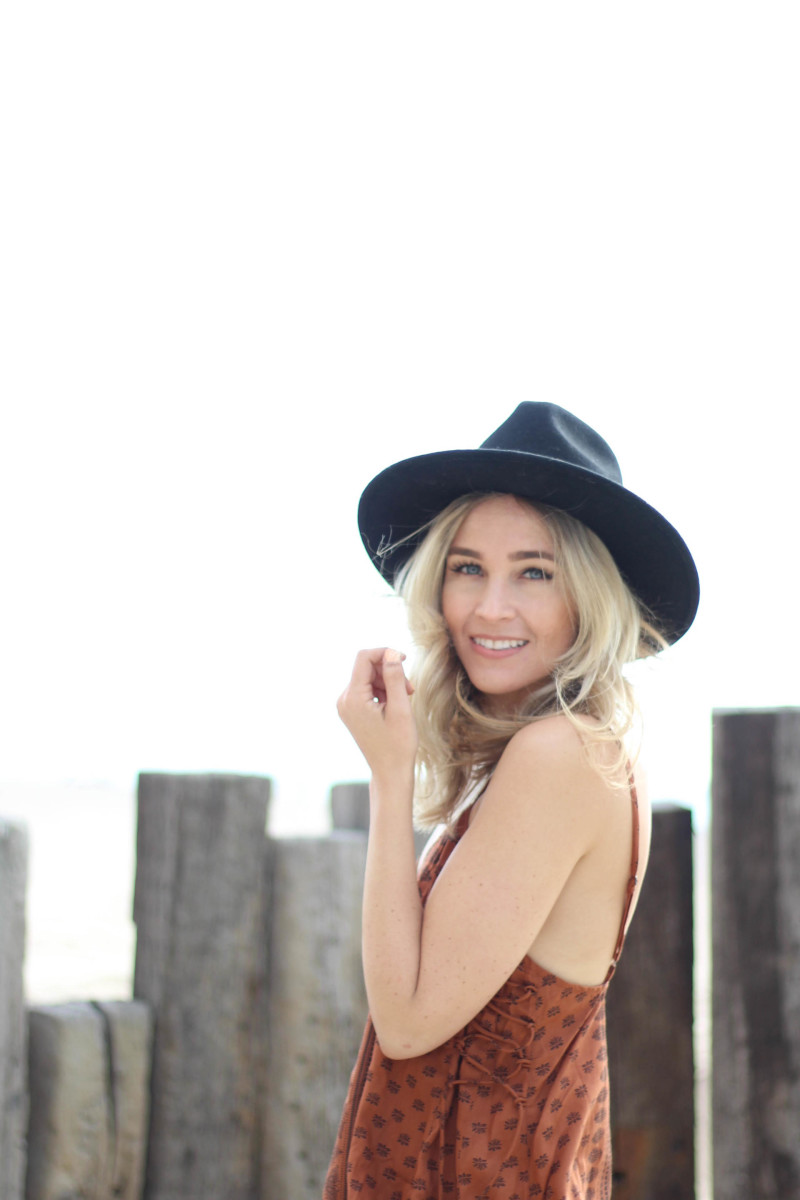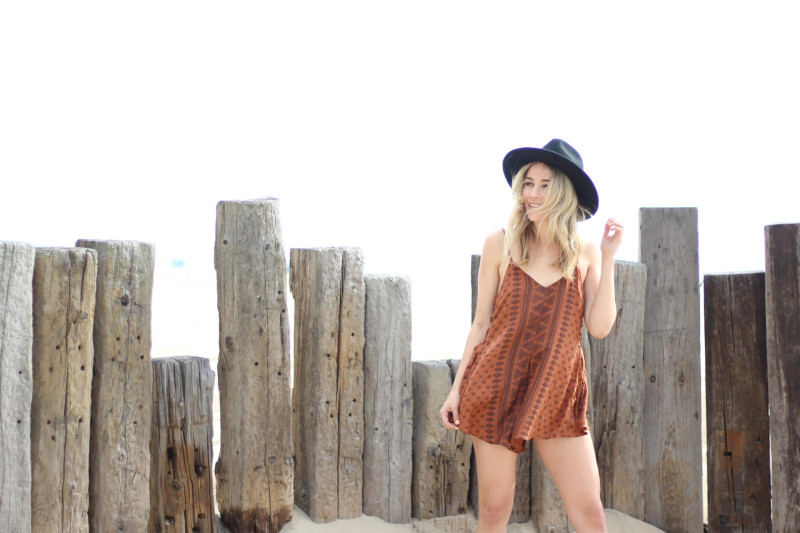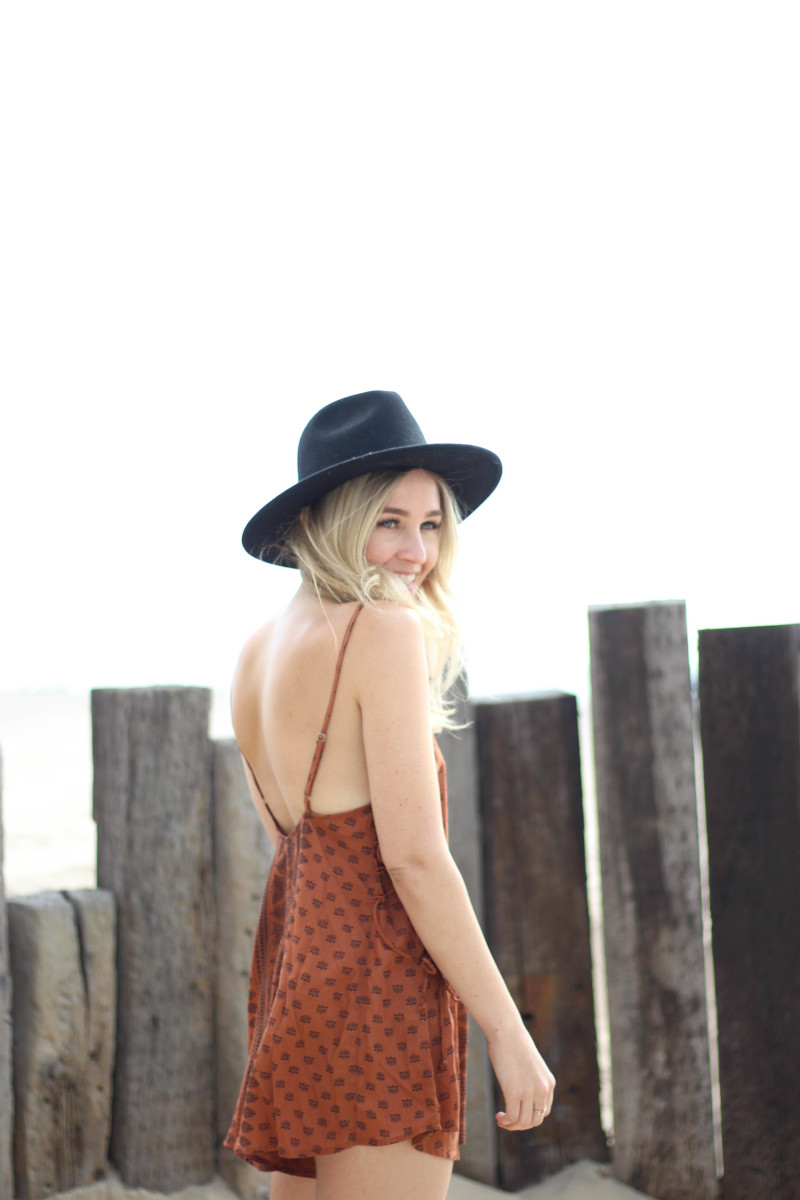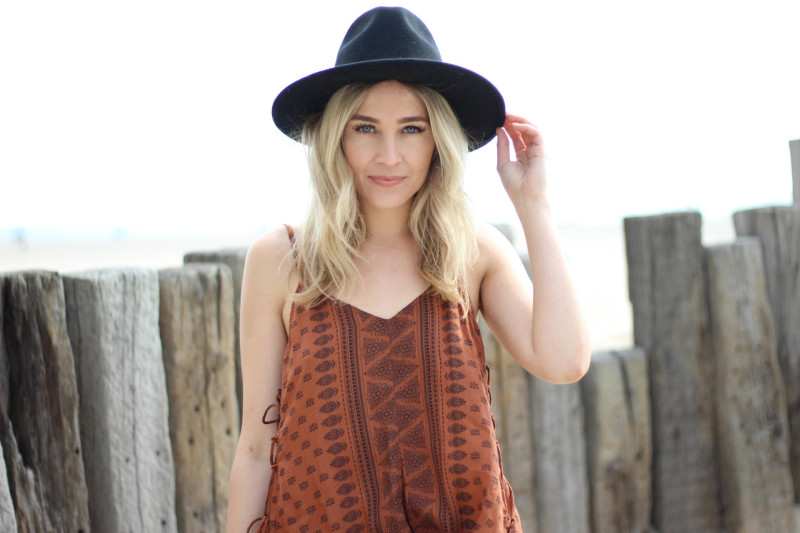 Romper, c/o Mimi & Red | Fedora, c/o Styled By Noir
Photography by Allyson Clark