No, not Dion. Not that I have anything against her, but I much prefer the Celine that I got to keep on my hip all last weekend. She made every single outfit better (you may have seen on snapchat when I took her out for errands while wearing an all black workout ensemble and Patagonia hat…yup, she even made that outfit look tres chic) and she made me feel like a million bucks. Even if no one noticed her, I walked around with my head held a little higher because for a weekend she was all mine!
Okay…slight dramatization, she's just a bag…but there is so much to say about how much better it feels to carry a designer bag! Now…unfortunately I had to send her back, BUT, I am forever changed and am already planning which bag I am going to splurge on.
The best part about this planned "splurge" of mine is that it doesn't have to be as painful as one may think. I got to borrow this beauty from Trendlee, which is an online site to purchase Luxury Preowned Handbags at a decent price point (compared to the original price of the bags brand new). The best part? They offer financing options so you can pay off your new gift-to-yourself in 3, 6, or even 12 months. Major win if you're working with a tight budget and a sense of style bigger than your paycheck.
If you're already a proud owner of some designer digs but want to switch it up, Trendlee also lets you sell your bags! Instead of navigating through the (sometimes rough) eBay waters, being able to put your trust in Trendlee to handle the purchase/sale of your coveted designer babe is like a breath of fresh air.
While I would have once made a sour face when you suggested buying 'used,' after my experience testing out a gently used bag from Trendlee and realizing that to me it still was new and beautiful, I know that this will be the way I purchase my first bag! The detailed images and descriptions on Trendlee provide all of the answers to your questions in regard to the quality and condition of the bag so you don't have to worry about being fooled.
I can't wait to make my first designer bag purchase, so stay tuned to see what I end up with. 😉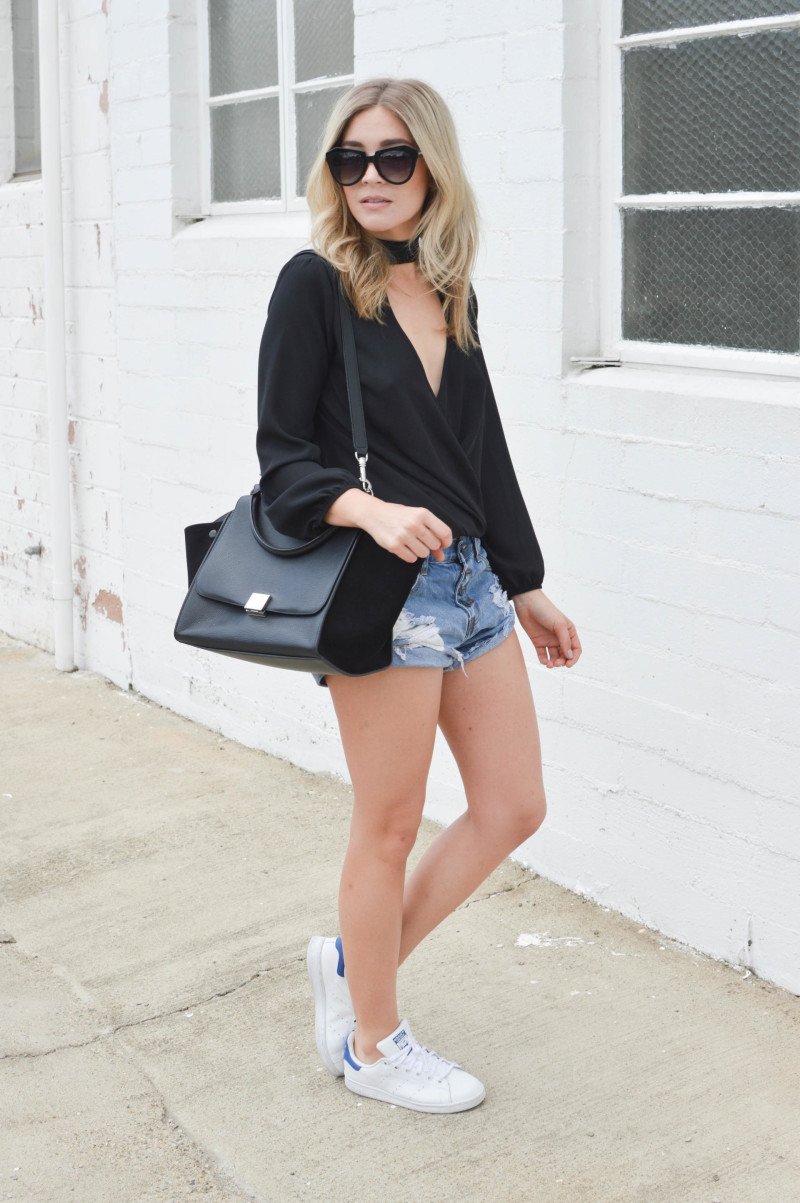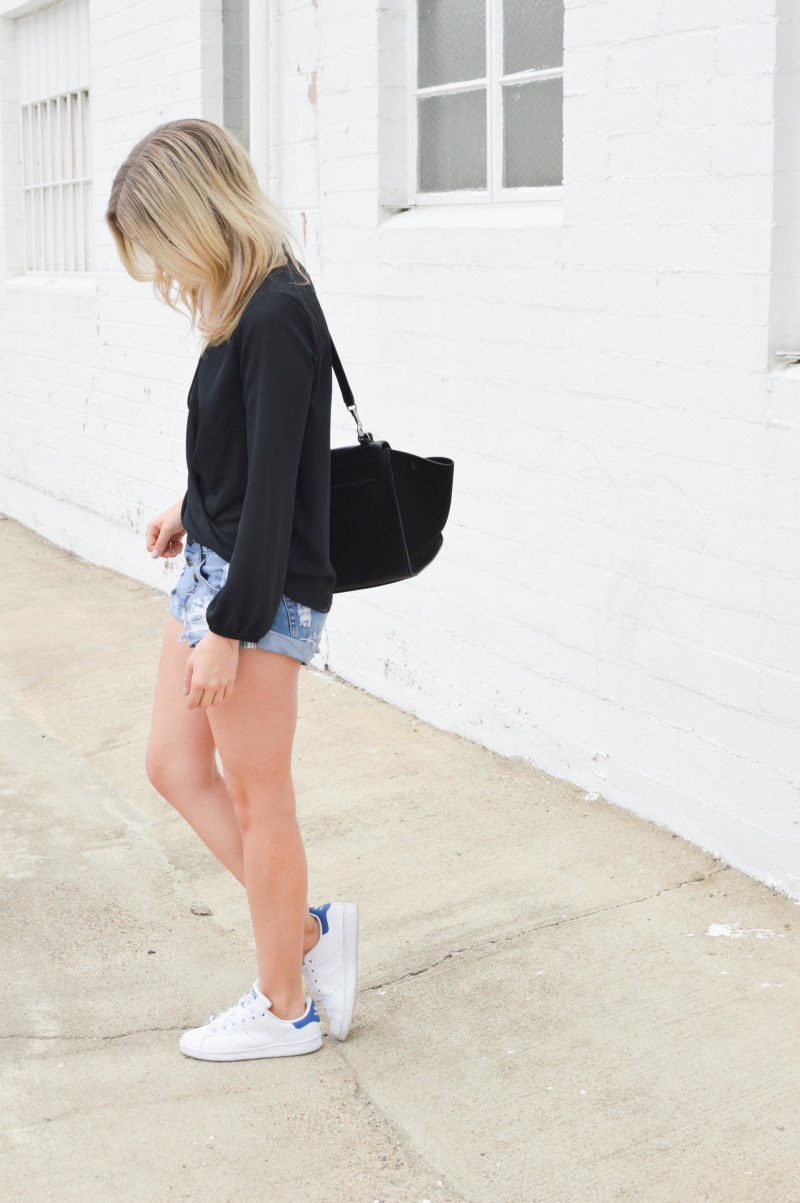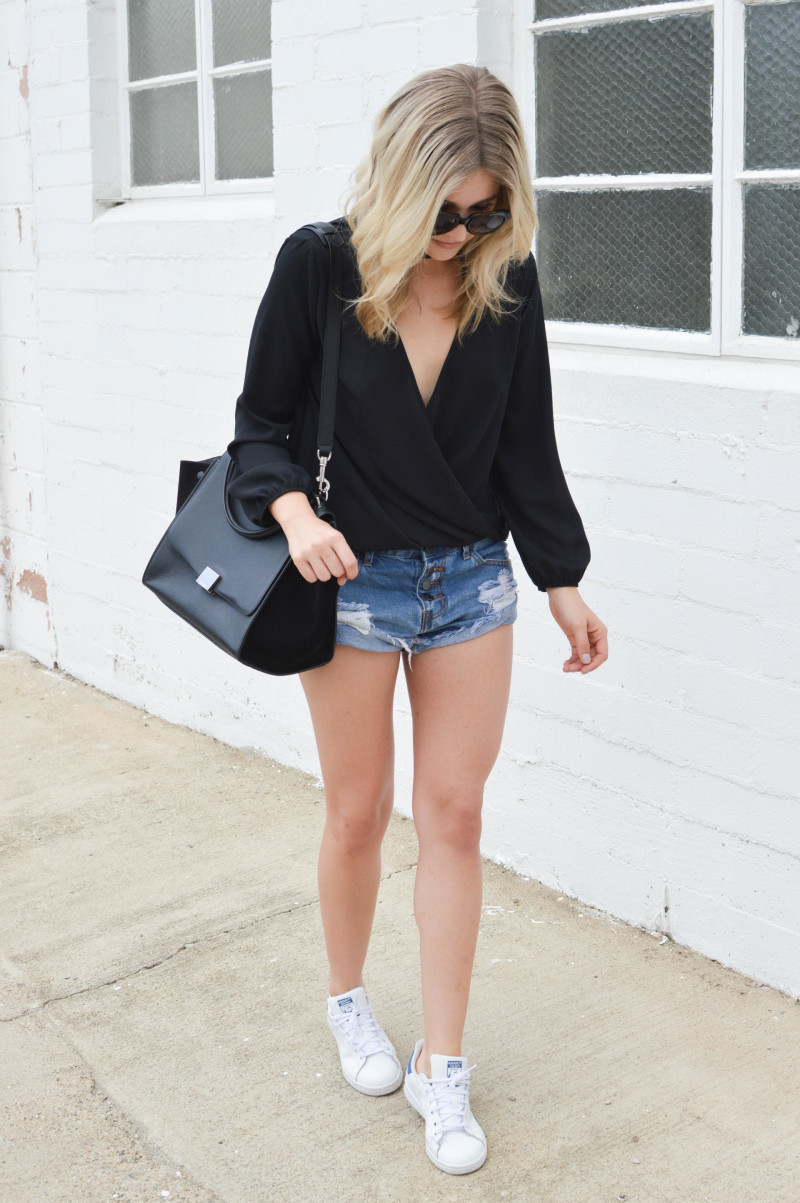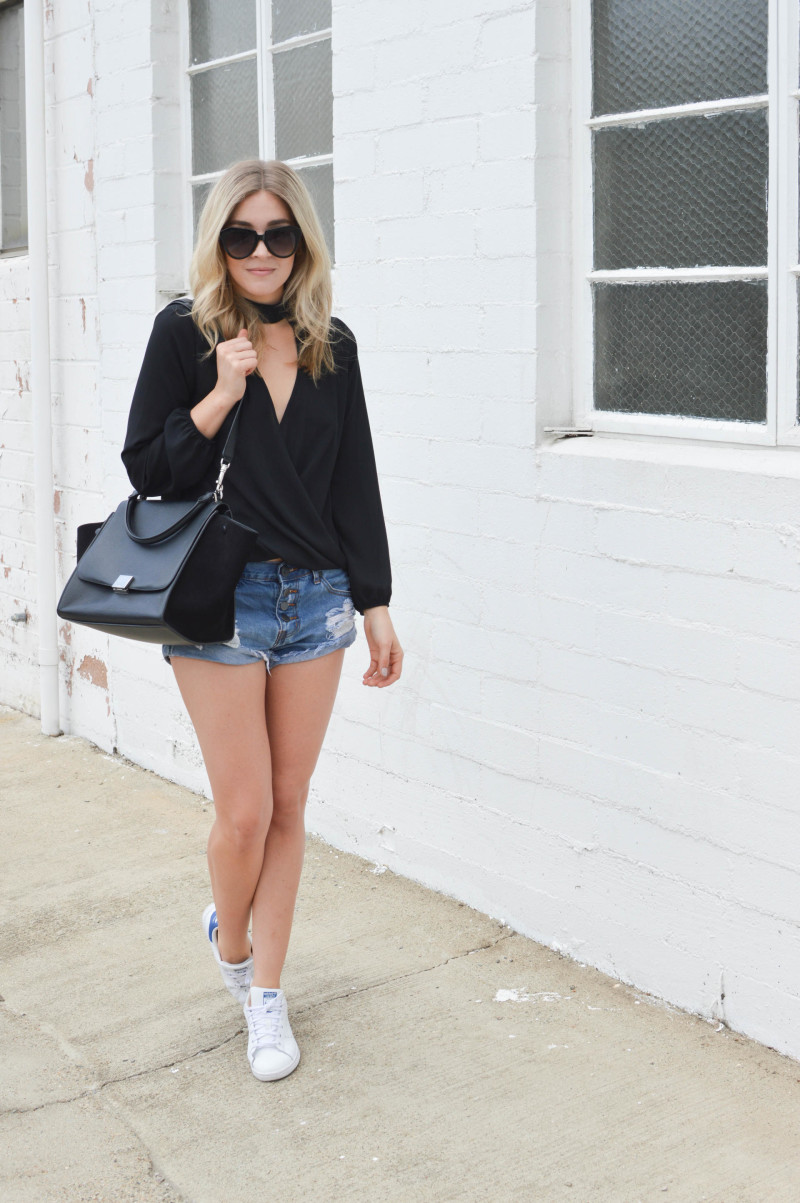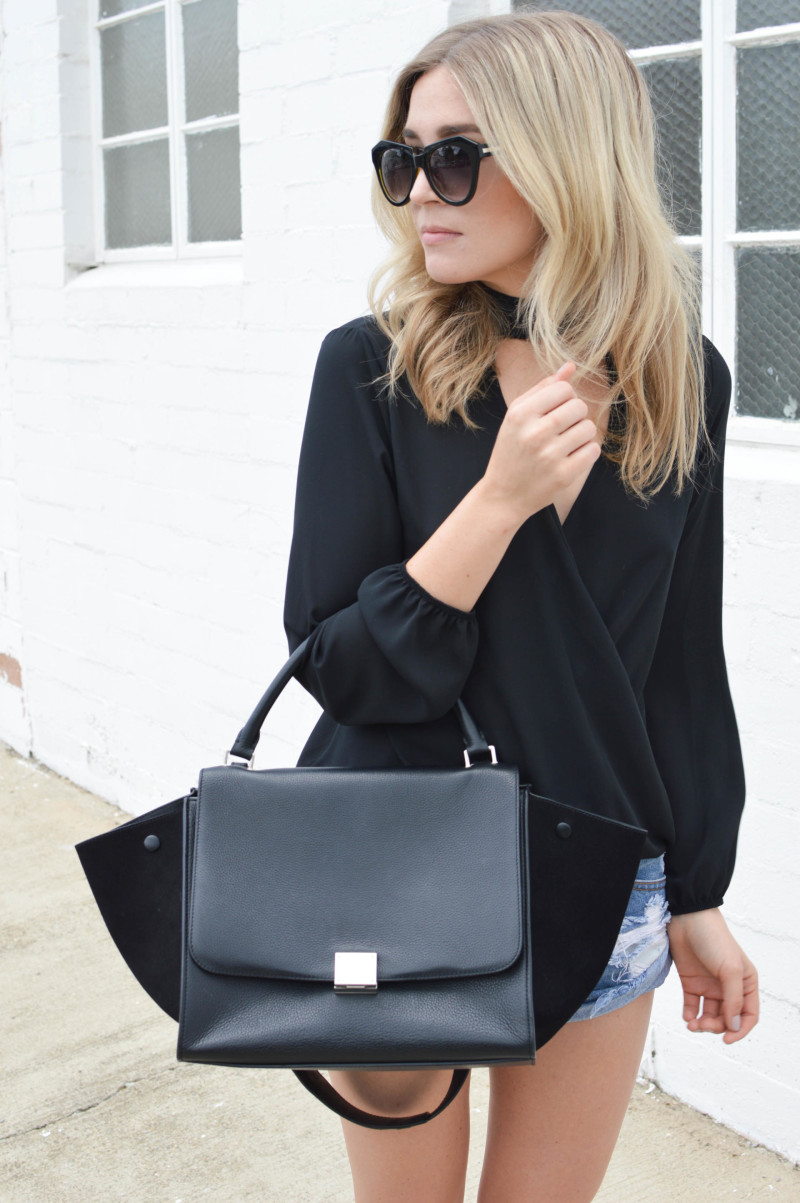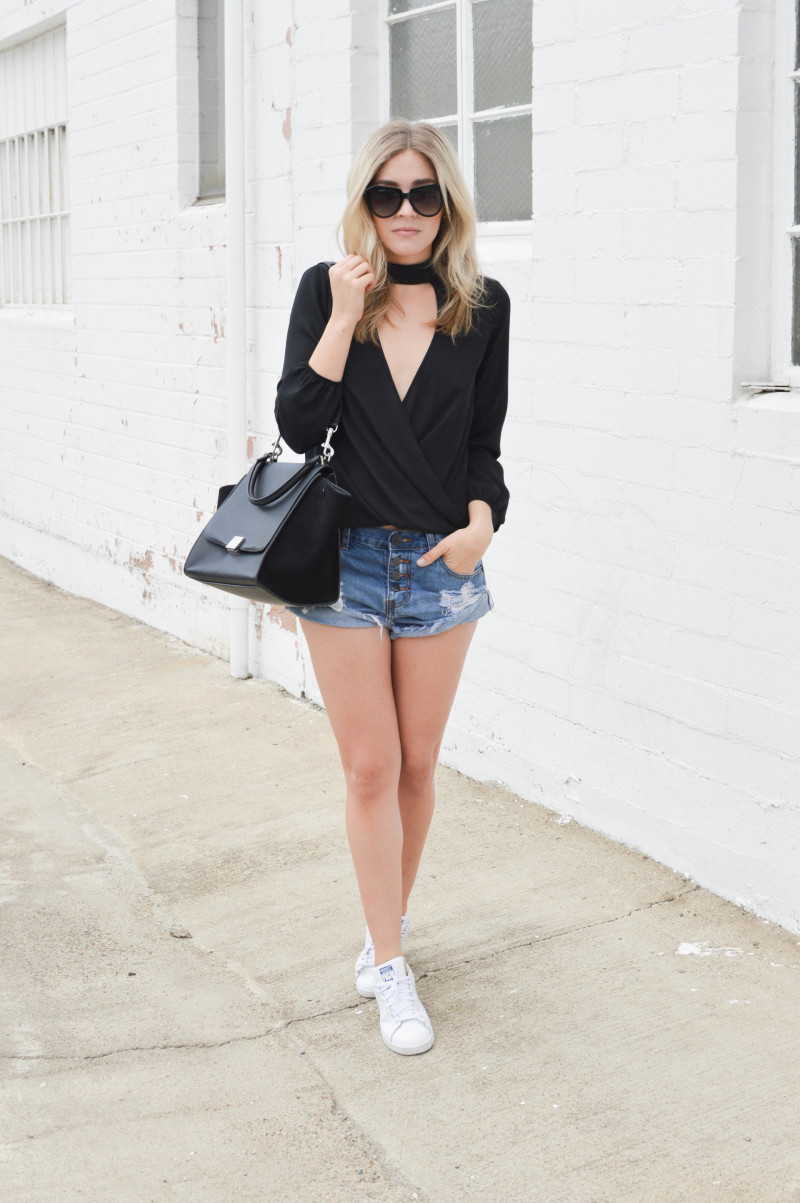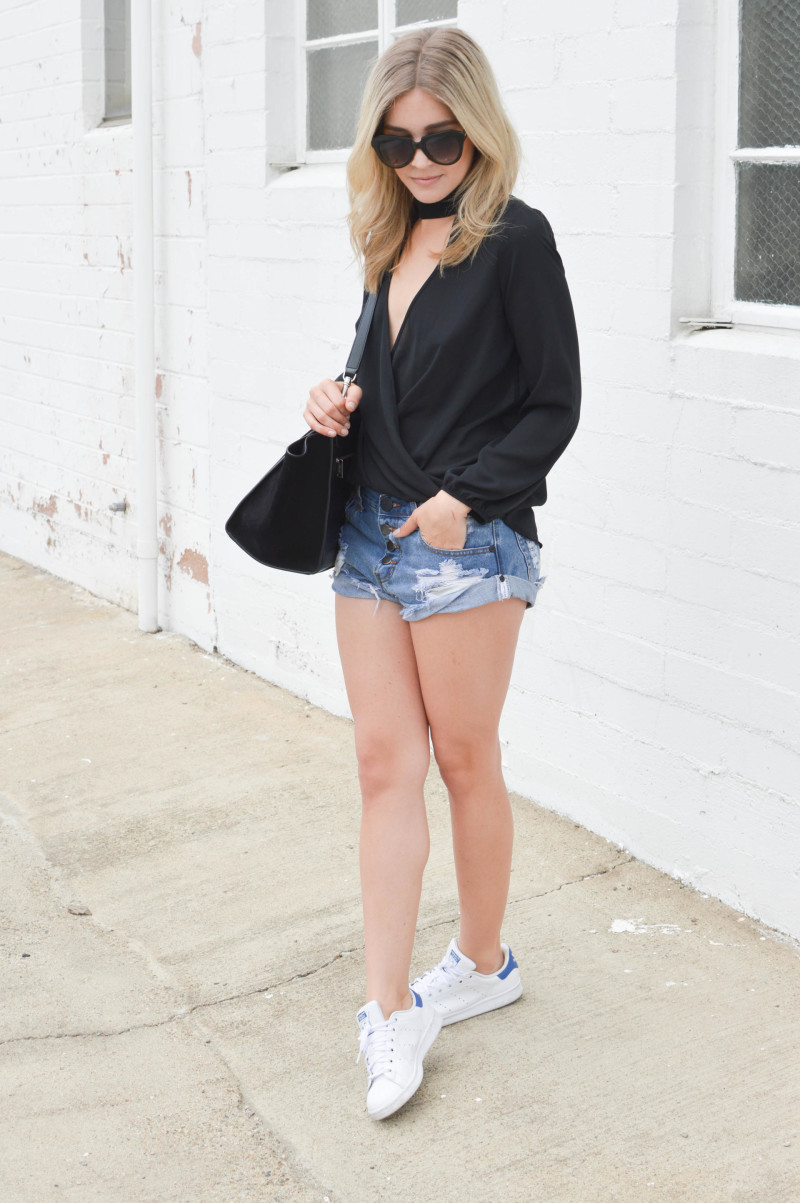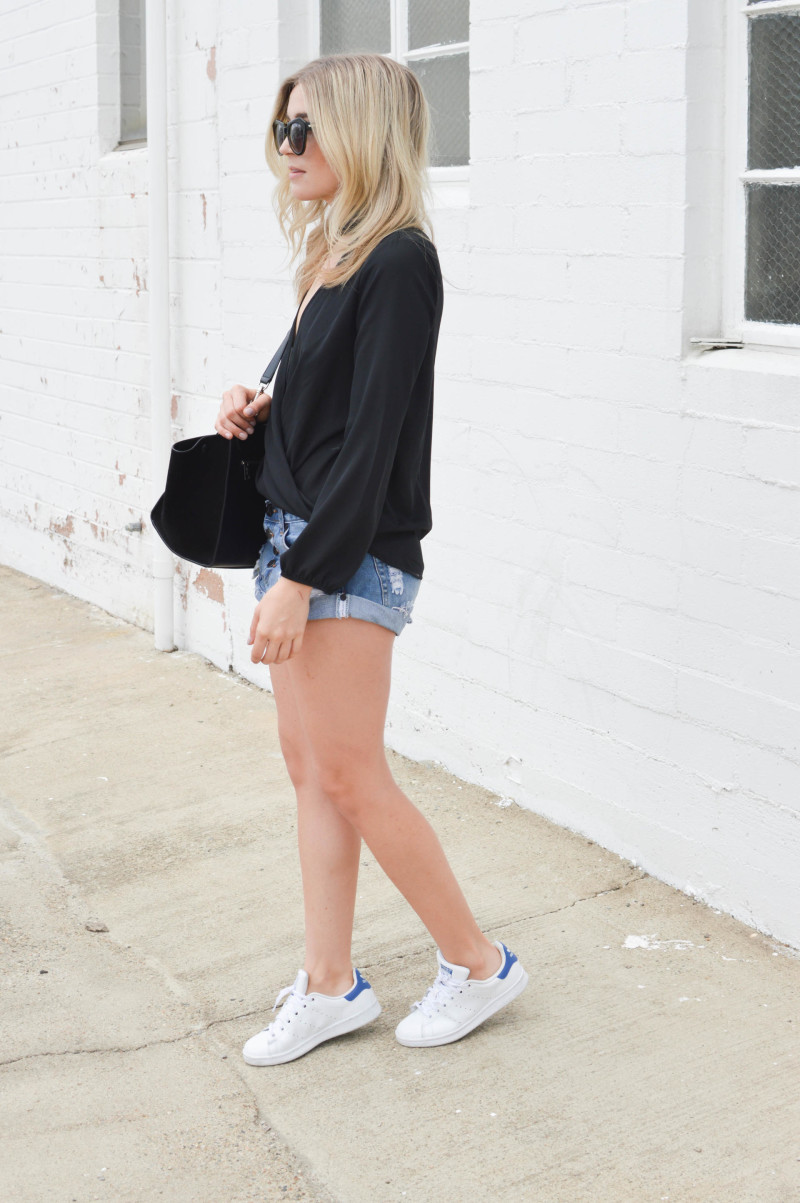 Top, c/o Necessary Clothing | Shorts, One Teaspoon | Sunglasses | Celine, c/o Trendlee | Shoes, Adidas
Photography by Paige Guyatt