Today's look is a very simple one that can be easily transitioned from a day look (like it is styled here with my favorite straw fedora and lace up sandals) to a sassy night time look (like I wore it when I went to dinner with my boyfriend to celebrate his new job!). It's been such a great piece to have in my wardrobe, and I find myself reaching for it more than I ever thought I would.
This style is always such a hit or miss when you struggle with *ahem* a small chest. I mean, let's be real…if I was working with a little more, then it would probably fit a lot better…BUT, I'm not, so typically I stay away from this Deep V romper look.
For whatever reason, I wanted to give it a go one more time when I saw this one online and thankfully it worked out! This version from Sheinside is a super low cut, but it fits tightly in the bust and has a brilliant way of laying on your chest in a way that doesn't make you feel like it's going to completely open up on you when you least expect it (which is always a plus).
DISCLAIMER, though I love the way this fits, I cut off a TON of ruffle from the shorts. When I got it in the mail I was taken aback by how large the ruffle shorts were when I put the romper on, but since there was so much fabric to work with, I was able to quickly cut it off (while it was on me, so if I can do that then so can you!) and it honestly ended up looking great! No one has mentioned or noticed when I wear it, and I love the way it looks at this length. It's going to be the cutest sassy summer time going-out outfit (that's a mouthful) and look even better when I'm tan 😉
Sizing Info:
Romper is a small and fits perfectly!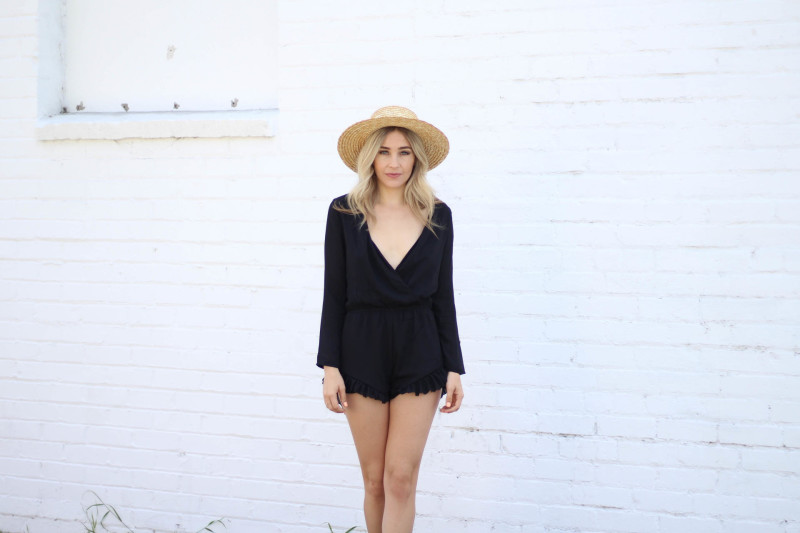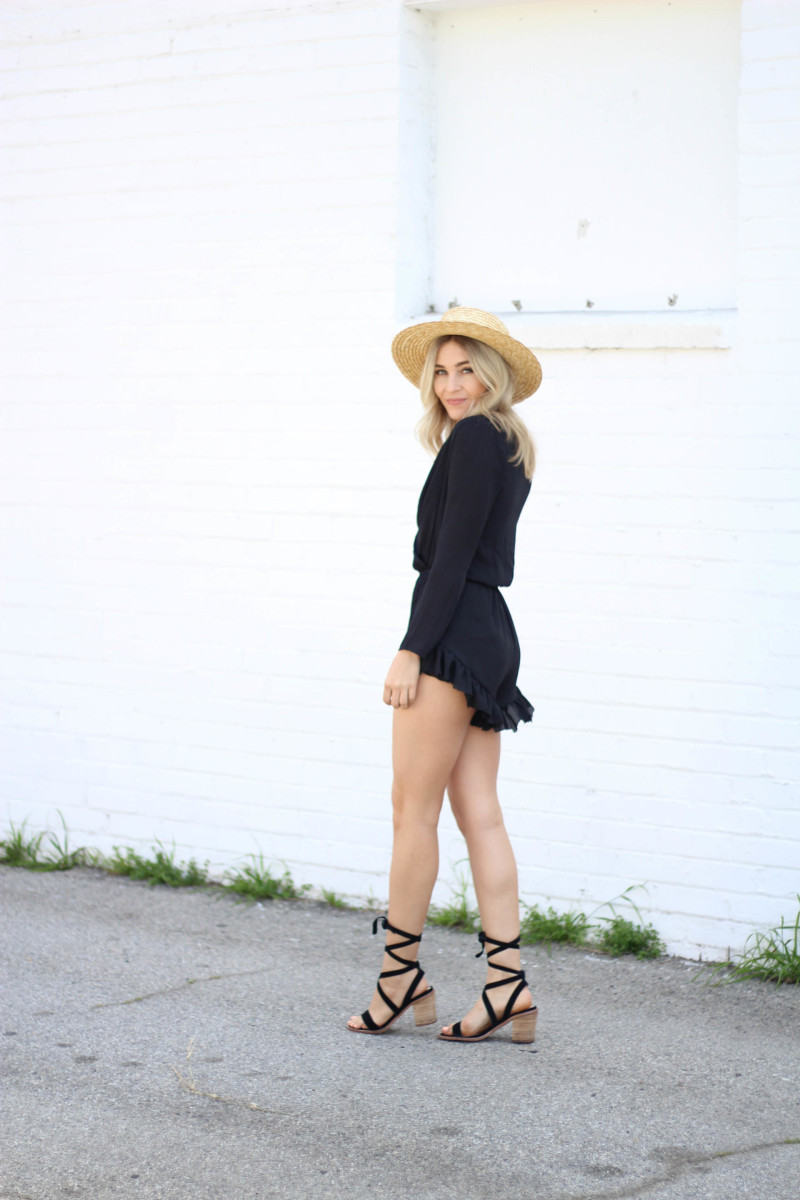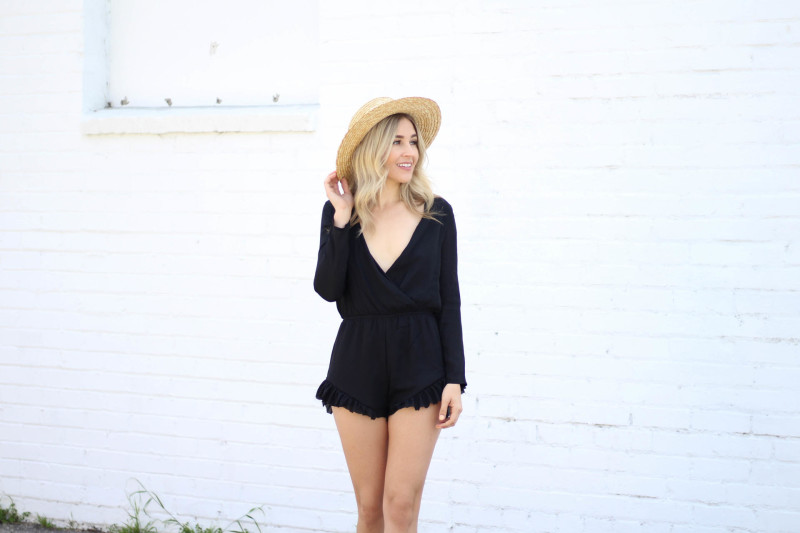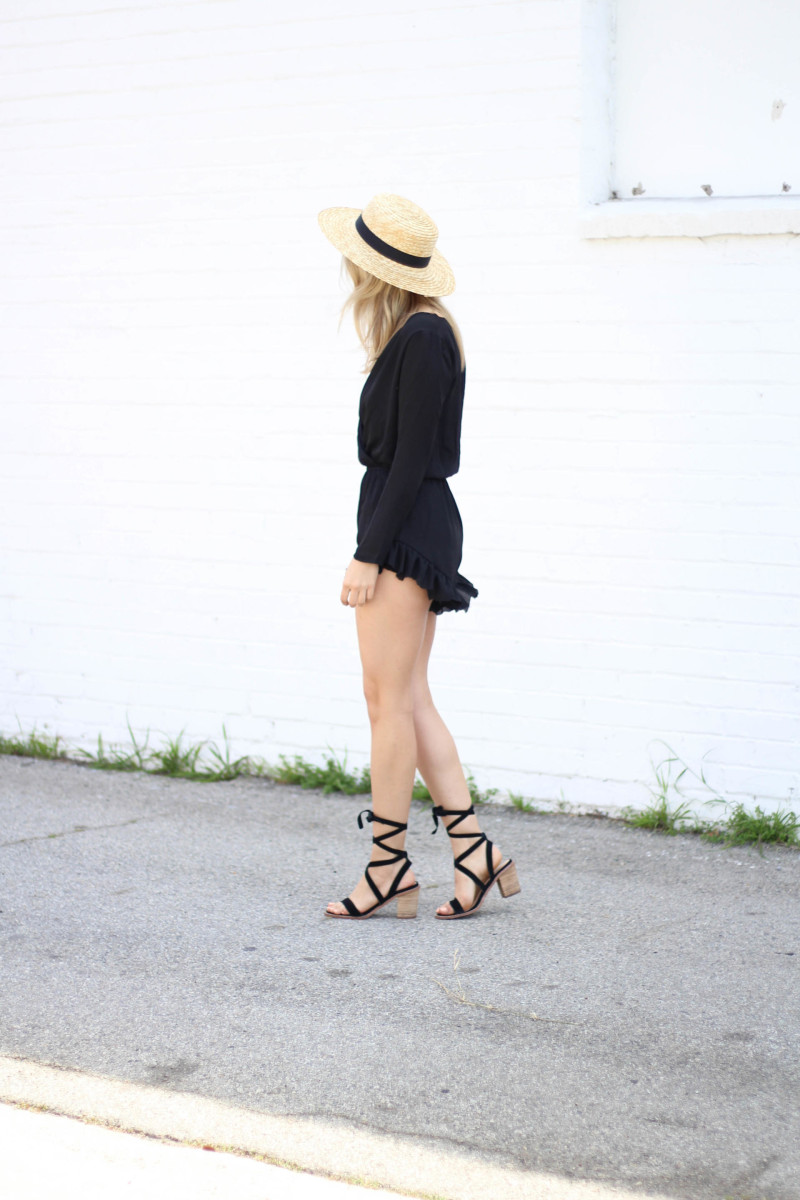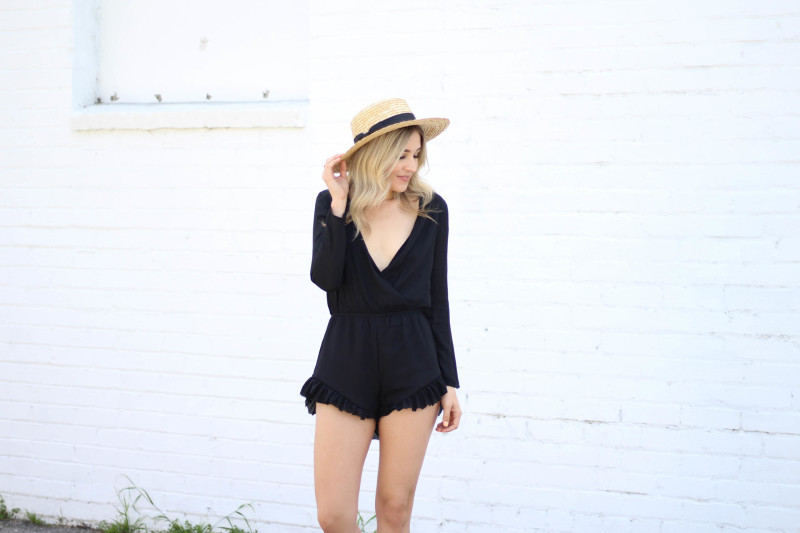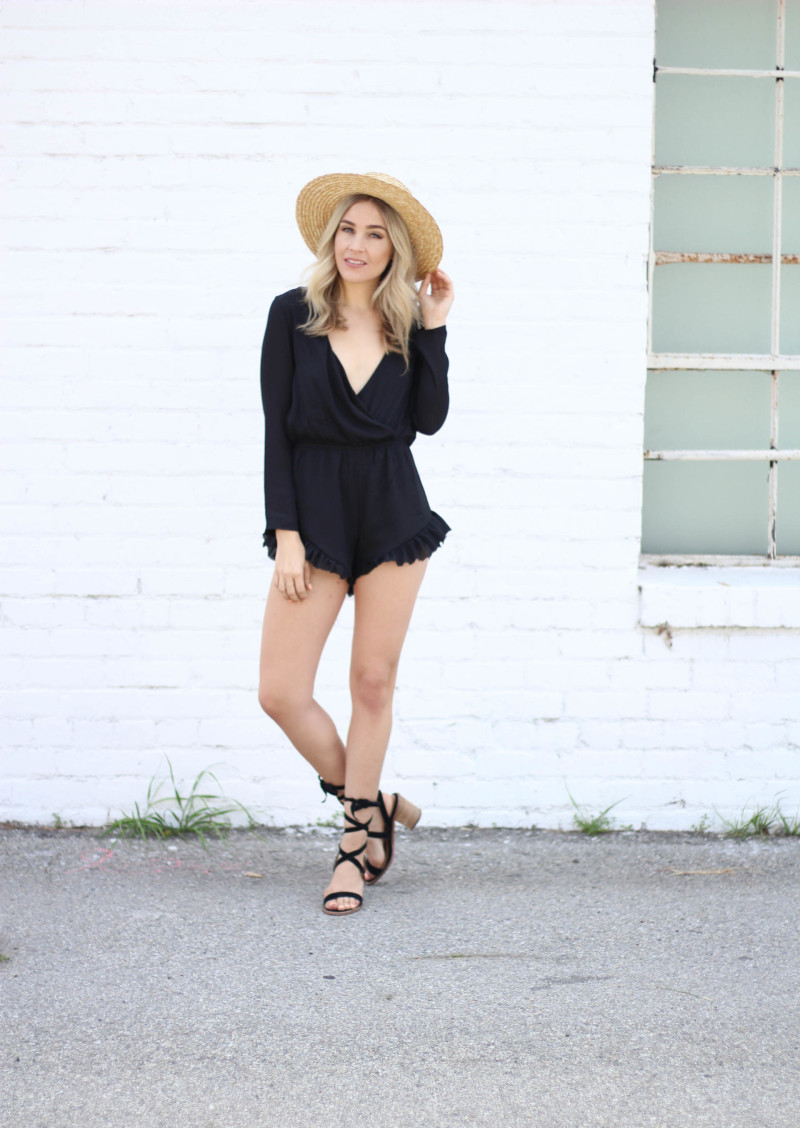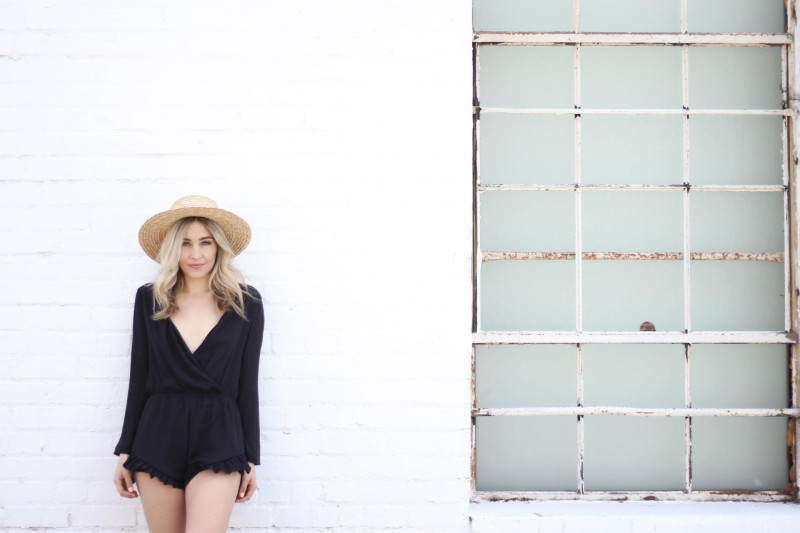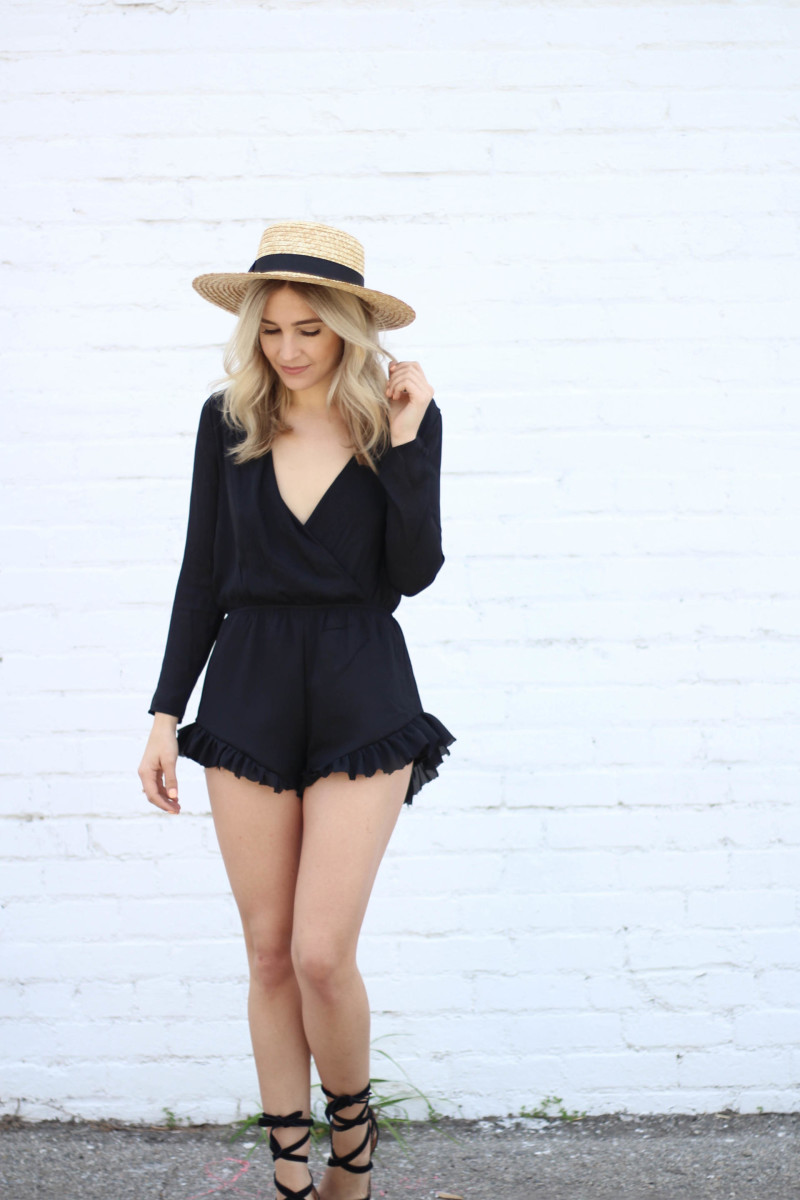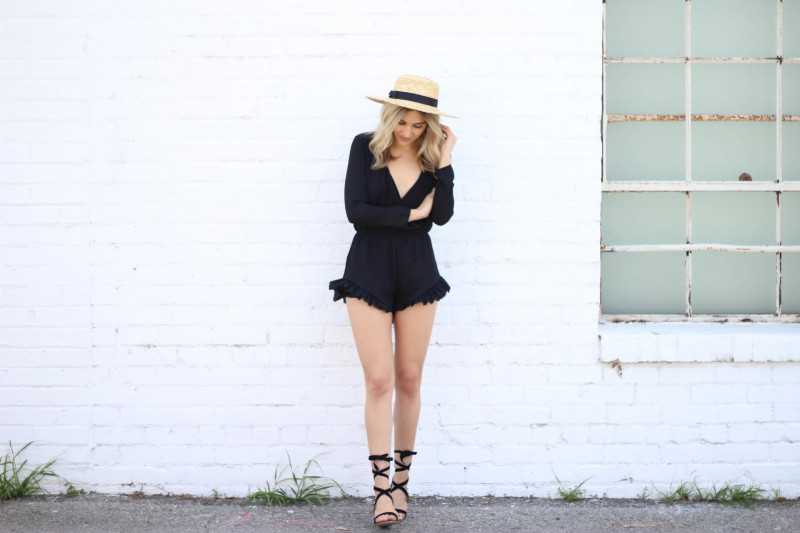 Deep V Romper, c/e Sheinside | Lack of Color Fedora, Van De Vort | Lace Up Sandals, c/o Lulu's

Photography by Allyson Clark