Today's dress matches the weather; in the sense of color, that is. This week has been full of "April Showers" and grey skies. The only time I enjoy it is when I'm watching the busy wet streets from my downtown LA office window…but any other time I am just not a fan. I'm ready to start wearing dresses again everyday! Which is why I'm showing you one of my new favorites: this grey plaid maxi dress by BB Dakota from Lulu's!
I can't always pull of maxi dresses because of my height, but I love the fact that the waistline can be accentuated with the thin belt that comes with the dress. It's flattering, understated, and so comfortable! It also happens to be the perfect length to show off whatever shoes you decide to wear with it, which doesn't always happen with maxis.
Anyone have any fun weekend plans? So far mine consist of dinner with the parents tonight, a cozy Saturday full of working in my apartment while it rains all day tomorrow before going out for a friend's birthday, and then FINALLY getting my hair done on Sunday (complete with some shopping and lunch with my mom). All in all I'd say this weekend is looking bright, though it will be full of rainclouds from start to finish. Hope you all have an amazing Friday and an even better weekend! Follow along on snap to see my weekend adventures and casual #ootds at ashbeegash xo
Sizing info:
Dress is a small, shoes are 7.5!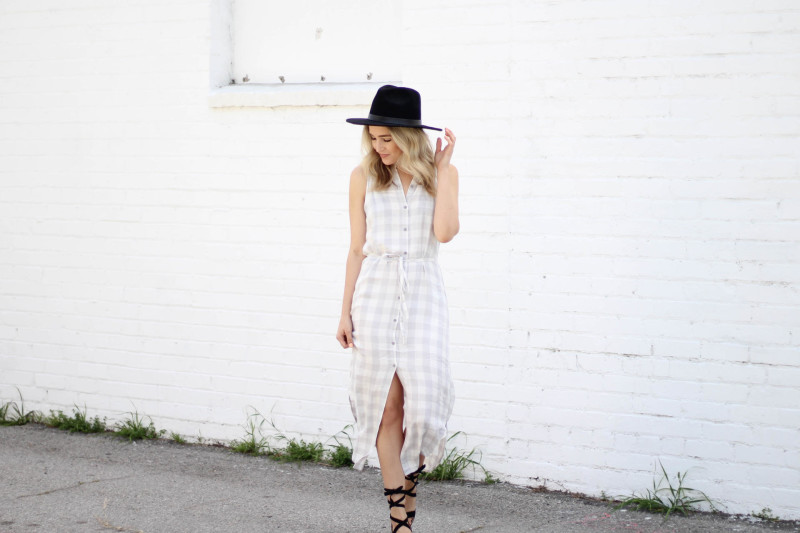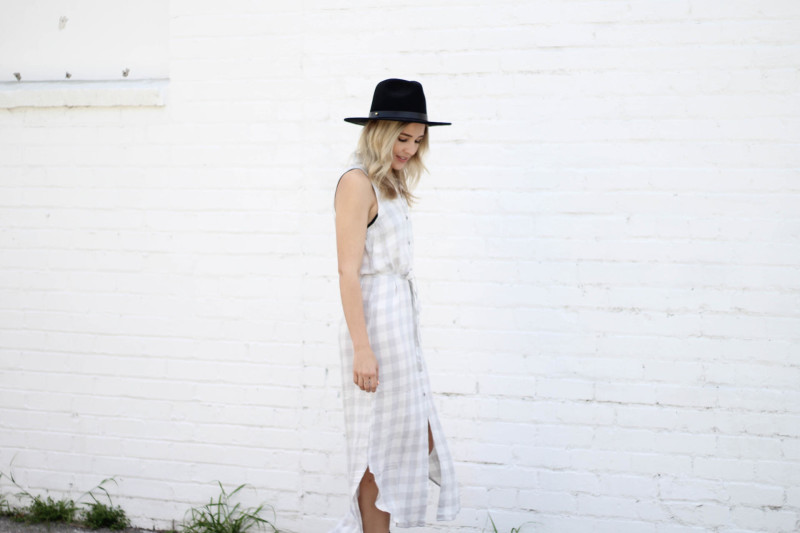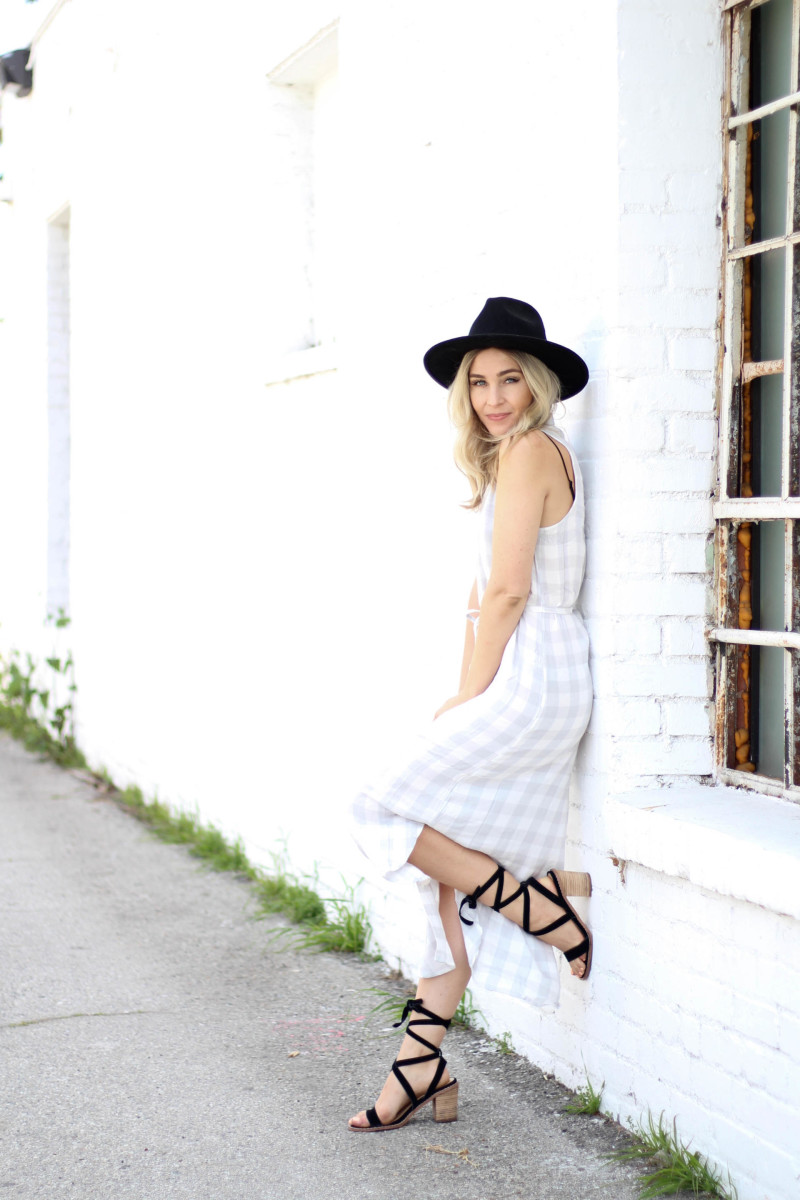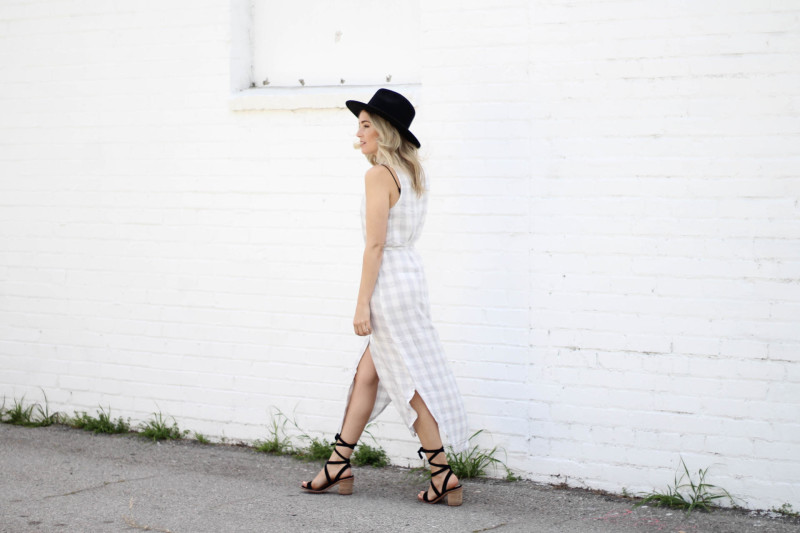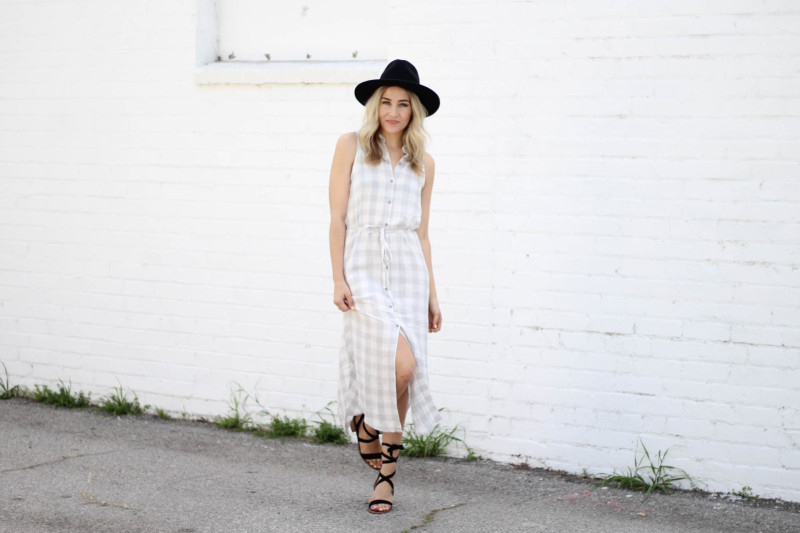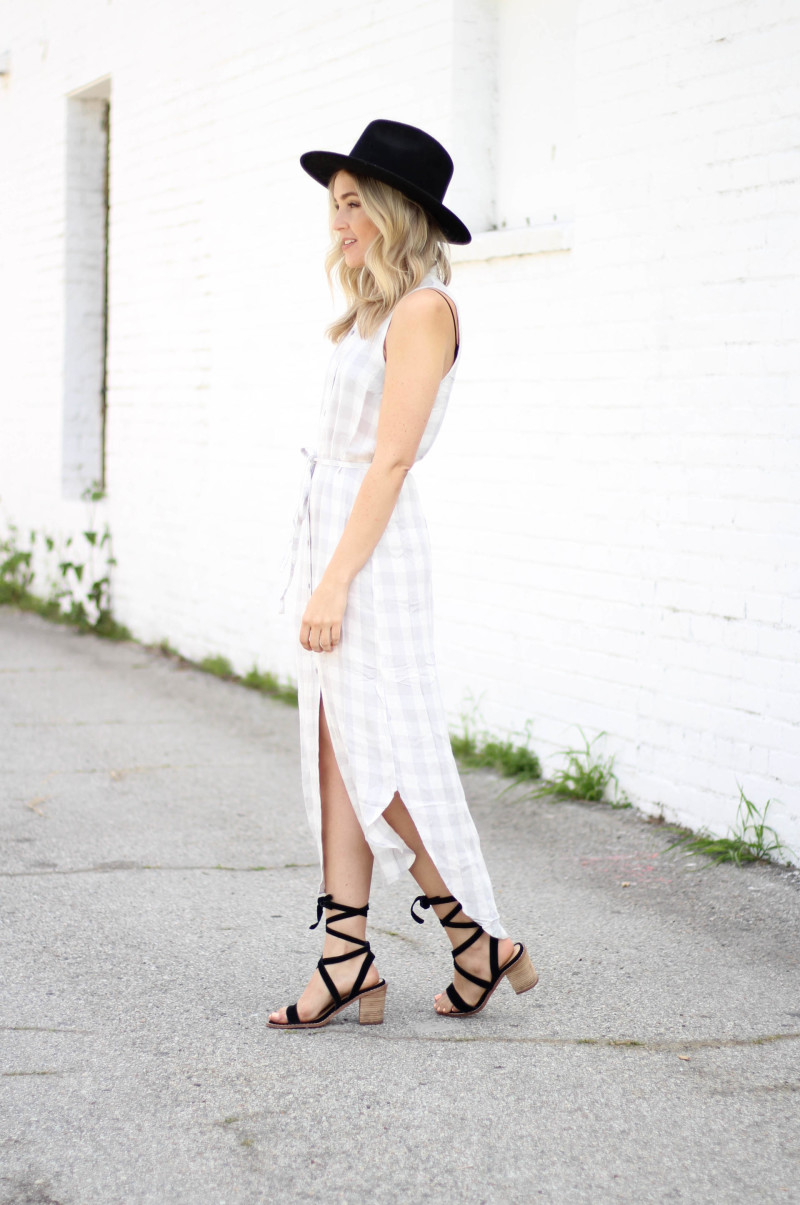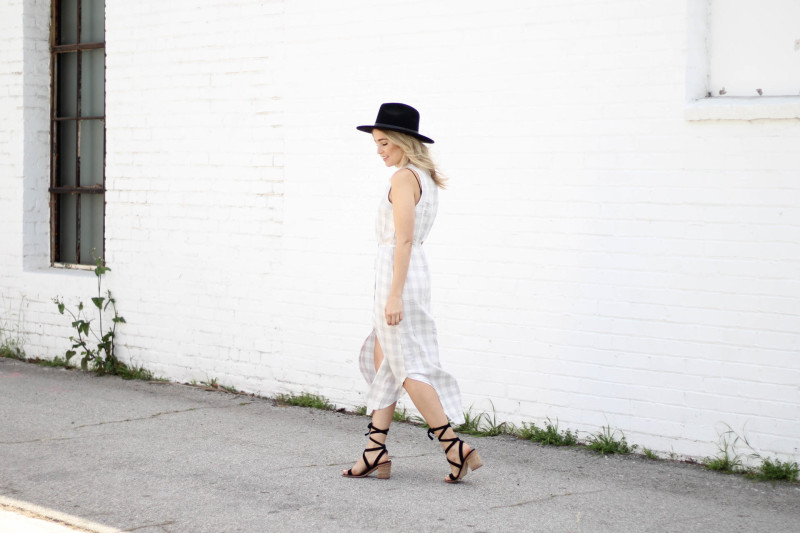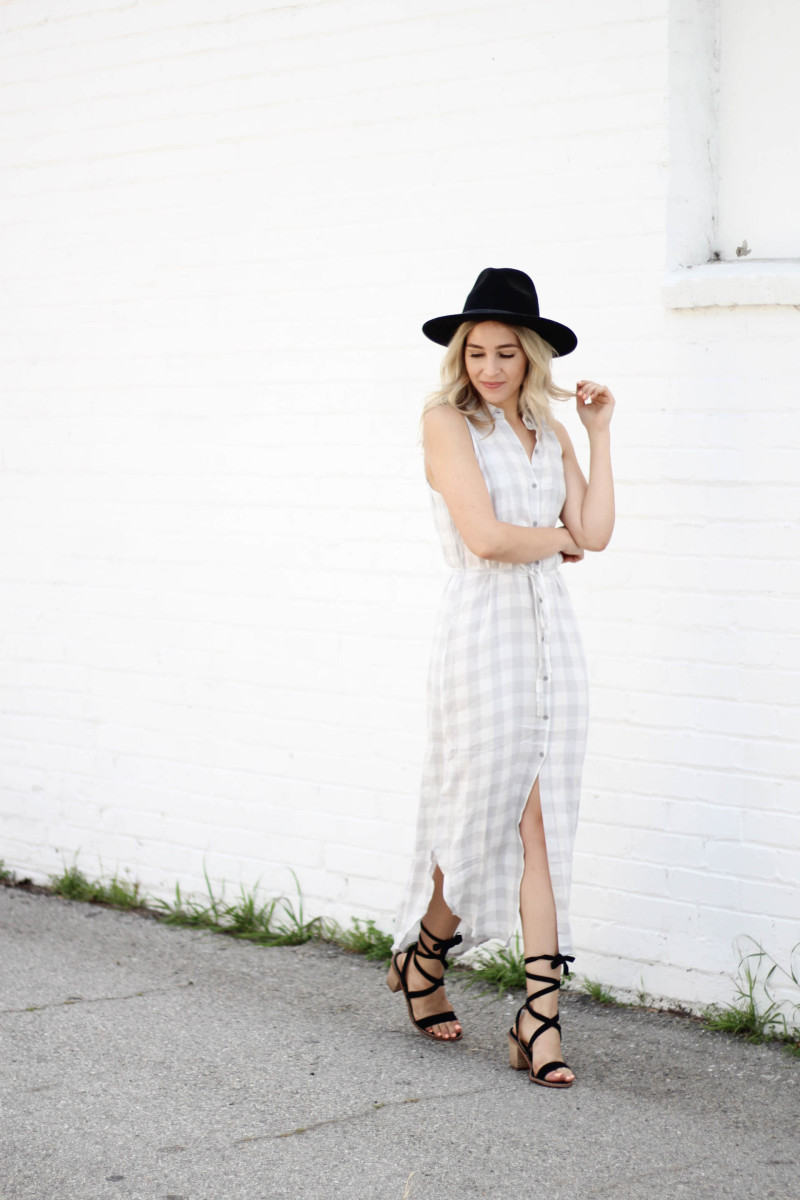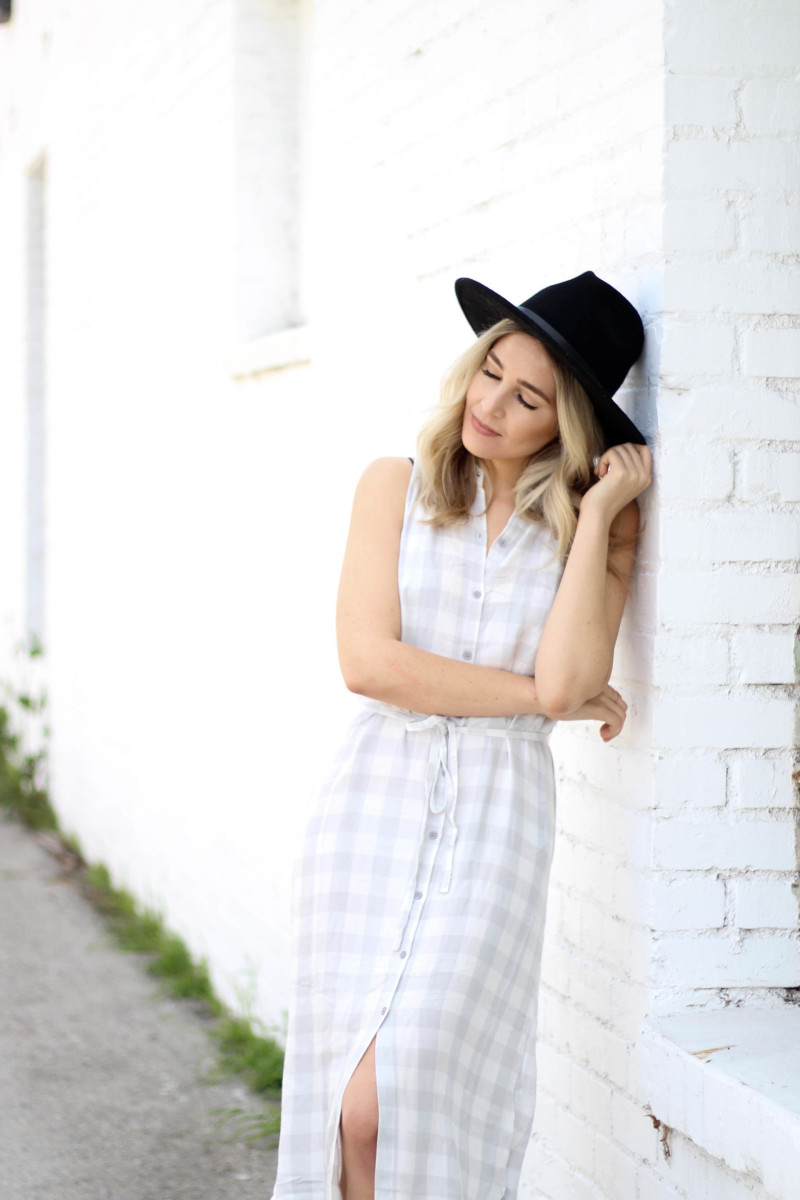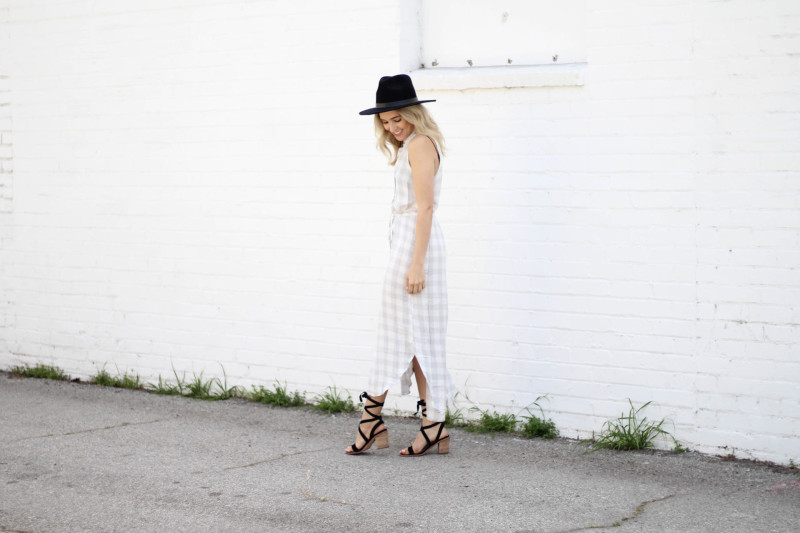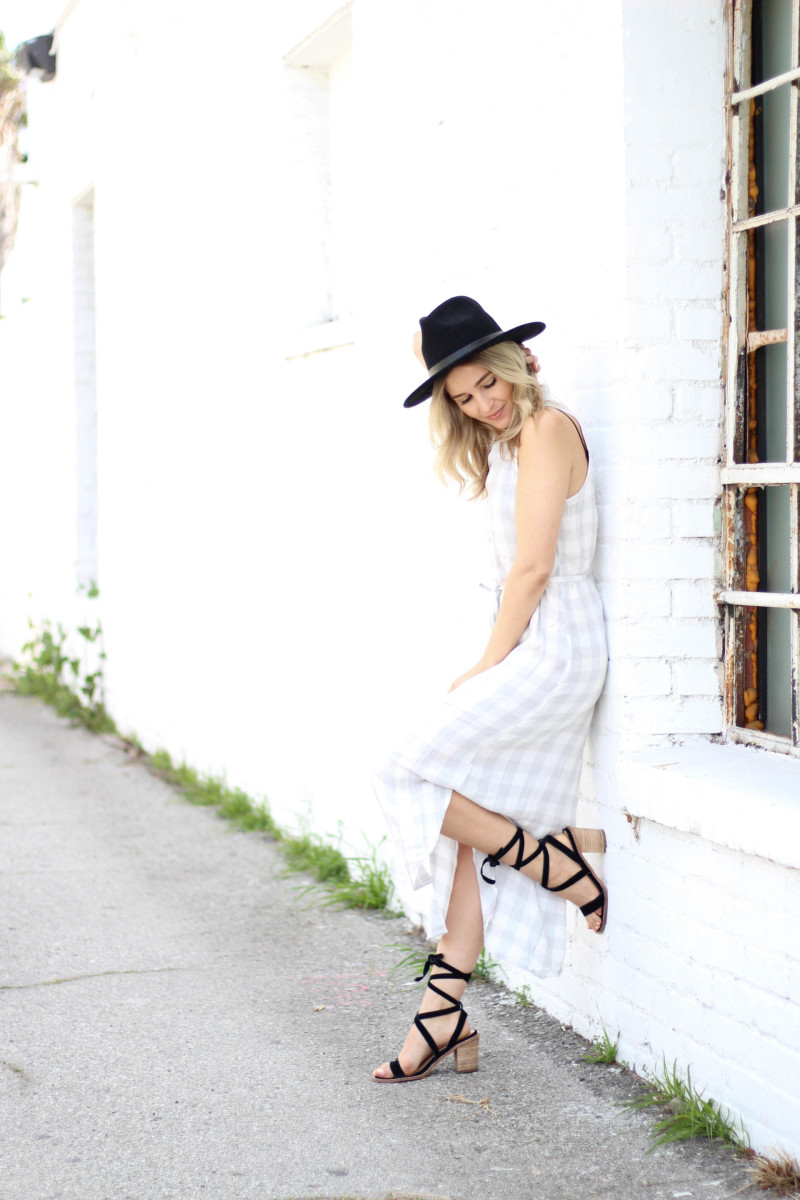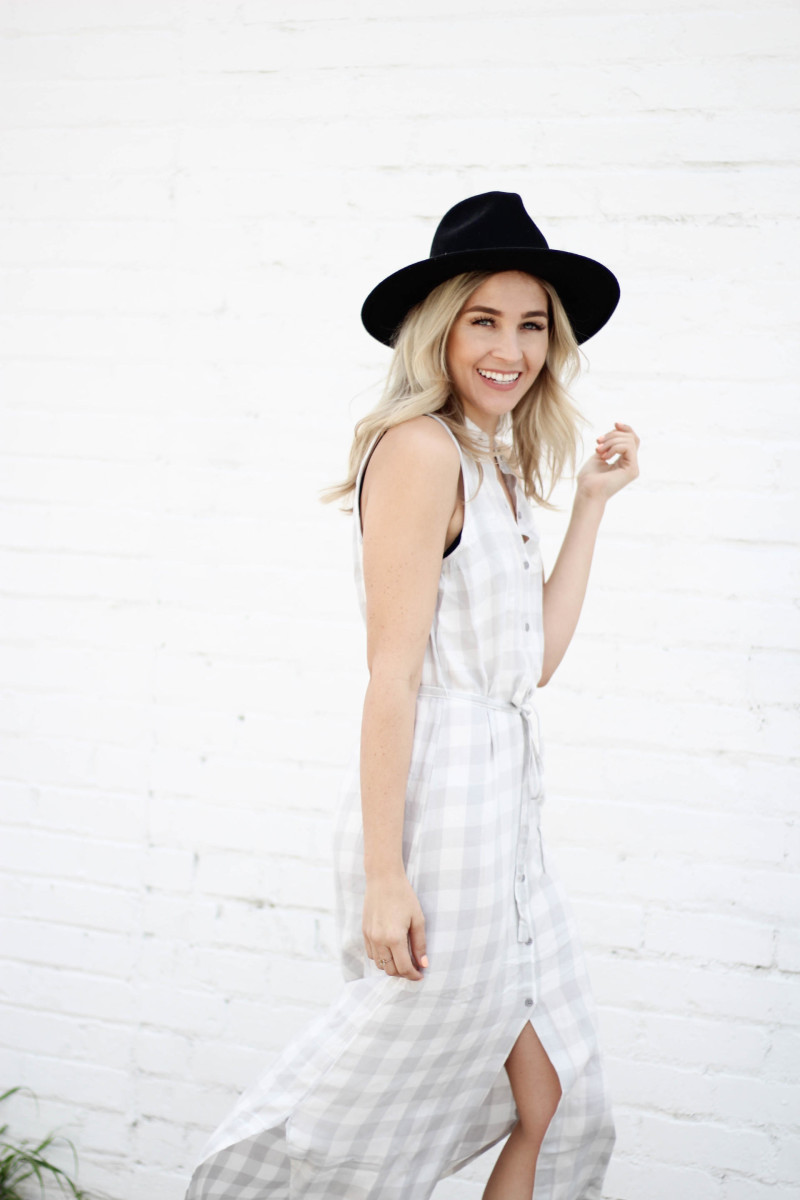 Grey Plaid Maxi Dress, c/o Lulu's | Sandals, c/o Lulu's | Fedora, c/o Styled by Noir
Photography by Allyson Clark