I can't believe I'm even writing this post to be honest with you, but here I am. Talking about my new Straight Leg Jeans…that I'm somewhat obsessed with. Thanks a lot, Articles of Society, for turning me over to the dark side.
This trend has been making an appearance on Pinterest, blogs, the streets…you name it, for a long time now. It wasn't until lately that I tried to give it a go myself, and I was honestly shocked at how much I liked the way it turned out!
Rewind to 2009 and straight leg denim was all that you would find in my closet. Of course mixed into the flares (that I wore with flats *emoji eye roll*) and boot cuts…that I also wore with flats. BUT…as the skinny jean made it onto the scene and basically obliterated every other jean style in our closets, I quickly ditched the wide leg denim and vowed never to go back.
That was until now, of course. These jeans from Articles of Society are amazing. DISCLAIMER. I CUT THESE JEANS MYSELF. The ones I've linked below ARE the same jeans (which SADLY have since sold out…but I linked them anyways so you have the Style # and exact name), but shorty over here can't hang when it comes to denim that covers my ankles. I literally won't do it. (Unless it's a flare jean….but then it needs to cover my toes completely or again, I won't do it.) SO. That is why my jeans have a raw hemline…which is just how I like them.
The key to pulling off this style for girls that are my height or shorter IS to show the ankle. If my jeans touched my shoes, or even went over my shoes a couple of inches…I'd look like a mom (no offense to the moms, just sayin). Giving these a quick chop not only gave them a more edgy look, but also made them more flattering and easier for me to pull off. If you're not into the raw hemline, take them to your tailor (or better yet, buy them from Nordstrom and get the free hemming!). The extra effort is a MUST when trying a new trend like this.
I kept this look casual and paired my favorite Stan Smith's (c/o the boyfriend, who has made it his personal goal to turn me into a sneaker head…which is fine with me) with this comfy loose sweater that I stole from my roomie's closet. It's the most effortless, comfortable, on-trend #ootd that anyone can get away with. GO ahead, try it…I dare you. You may turn back over to the dark side because LET'S BE HONEST we all owned straight leg jeans not too long ago, and we're all wondering if we should do it again. The answer is yes, ladies. Go for the straight leg because life is tooooo short.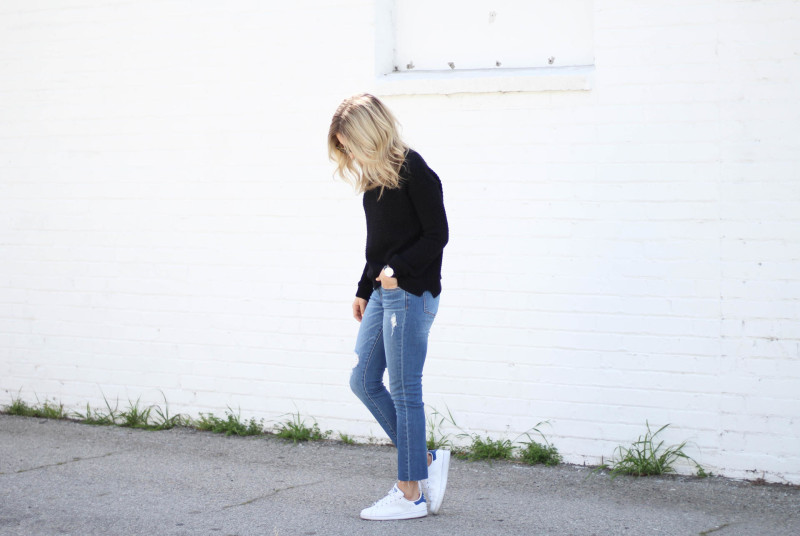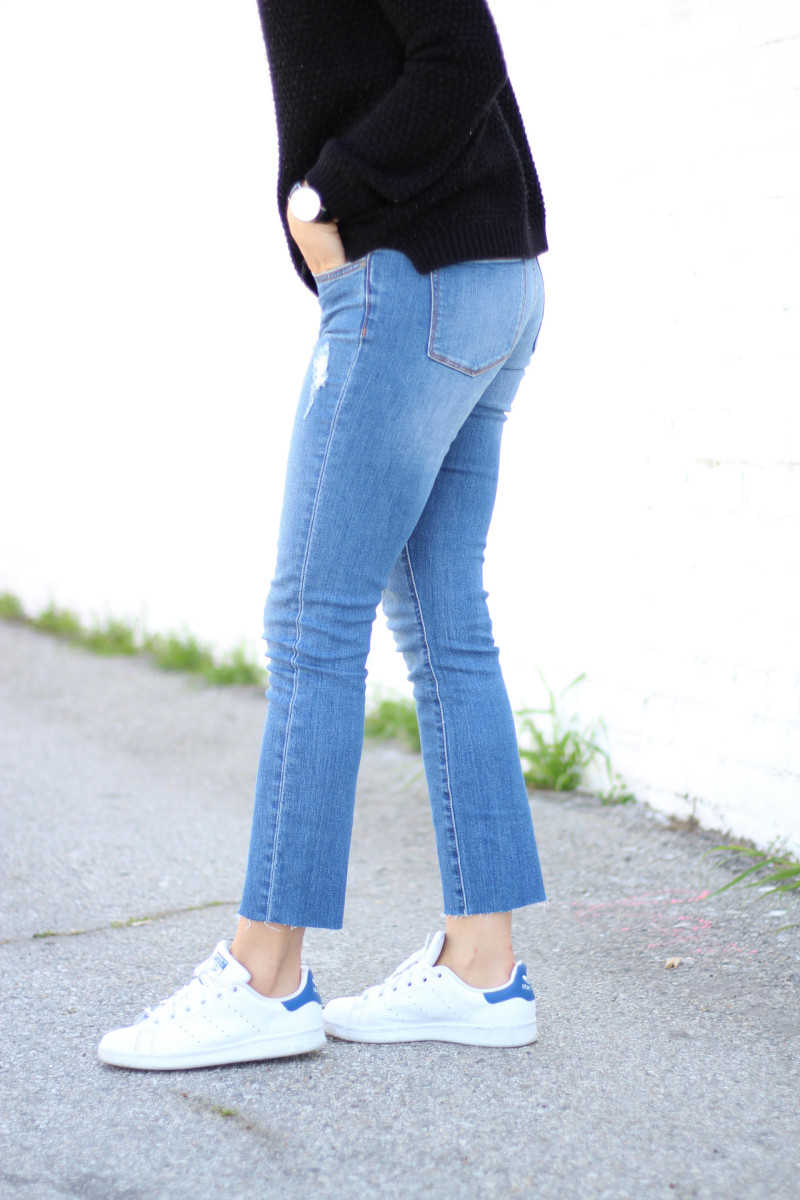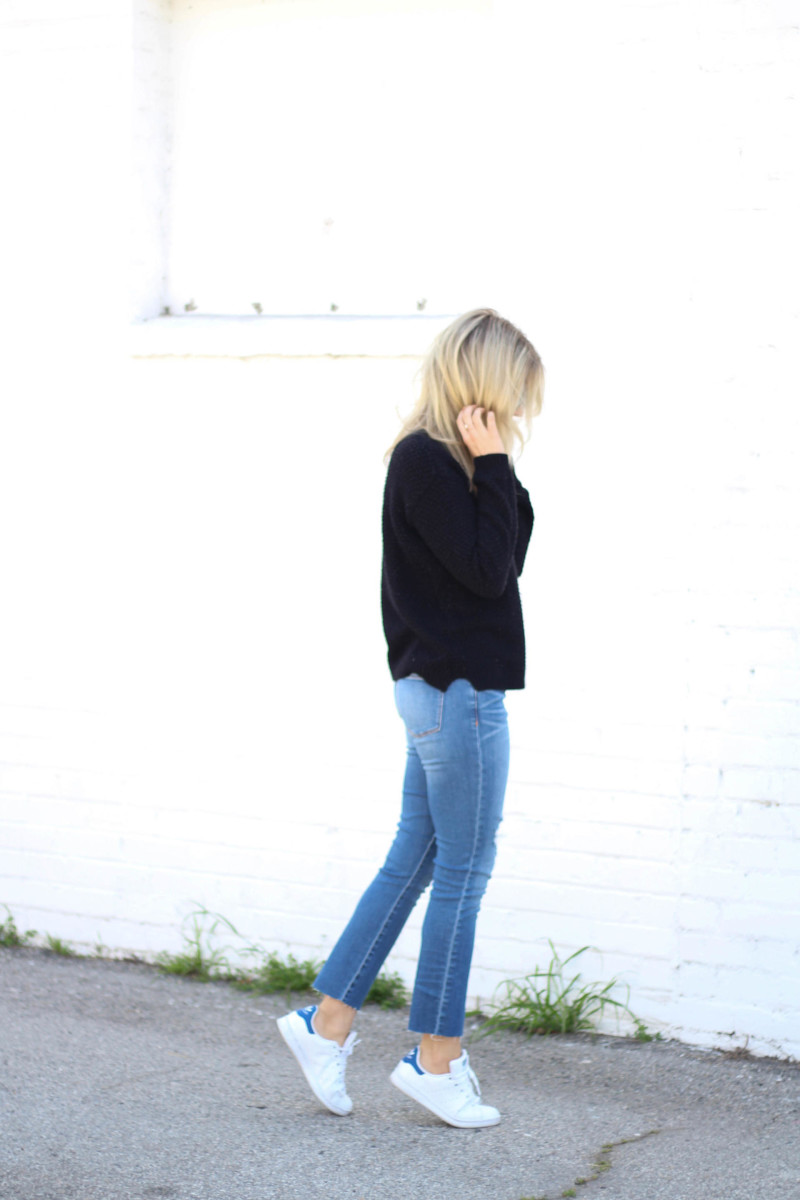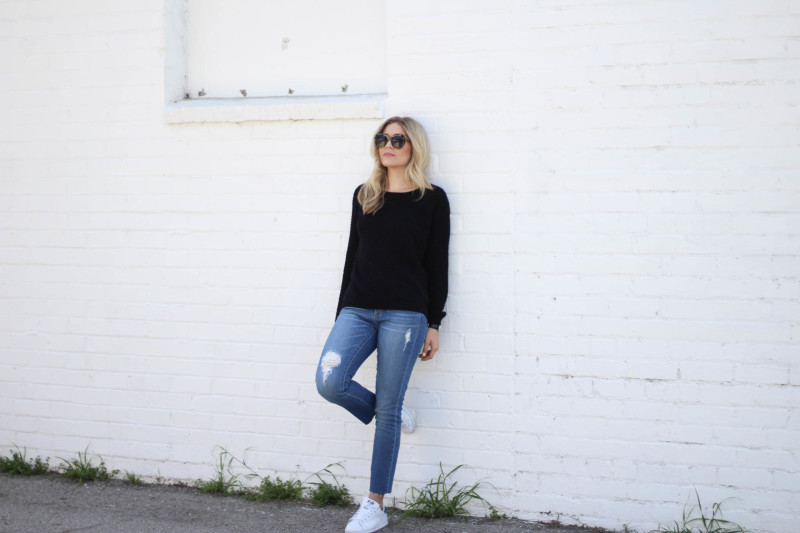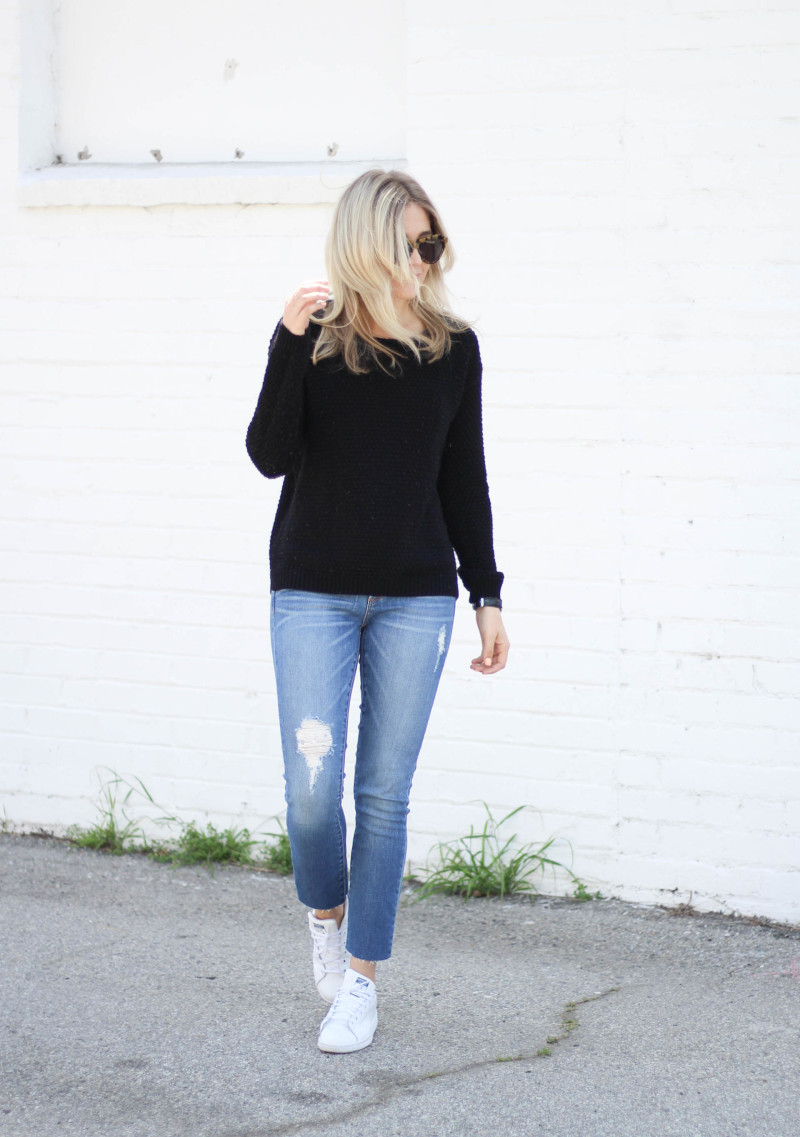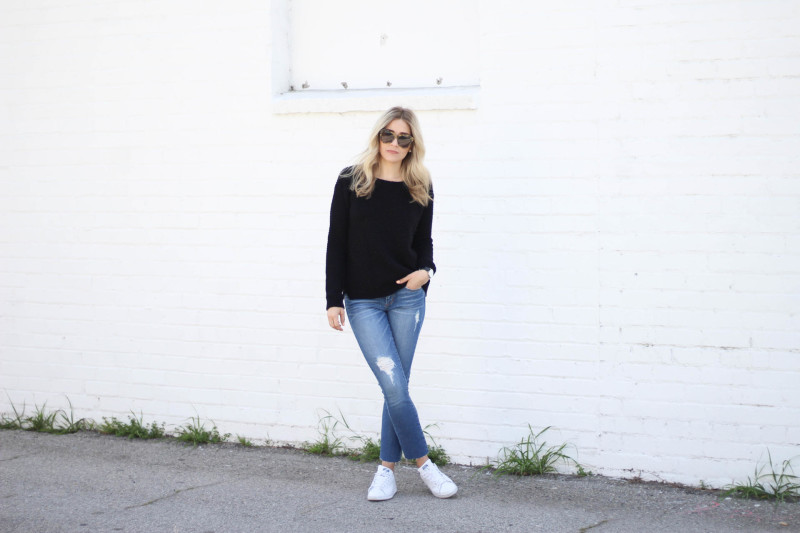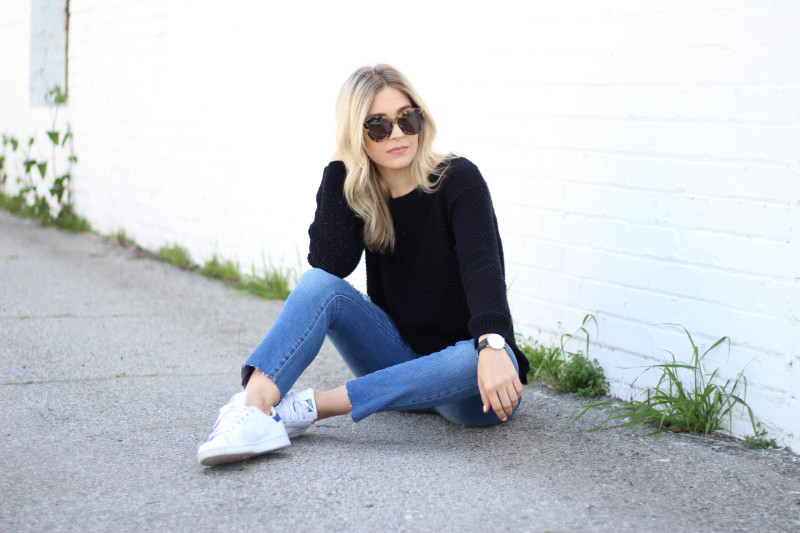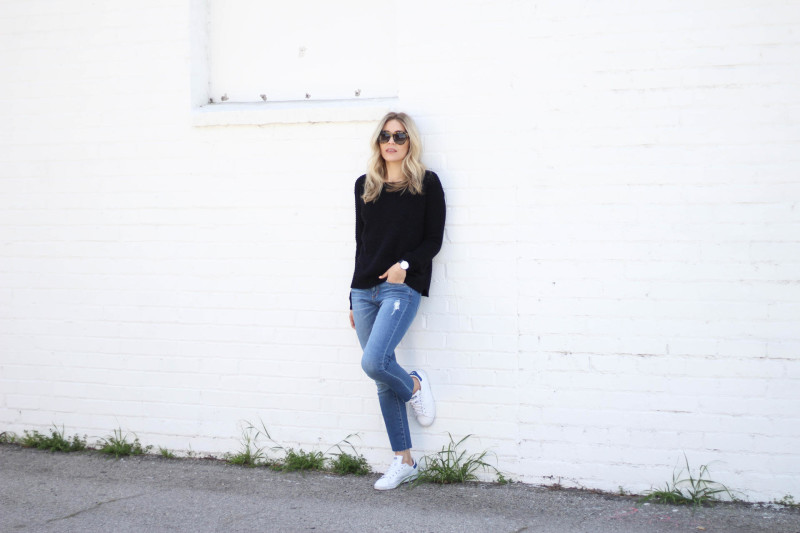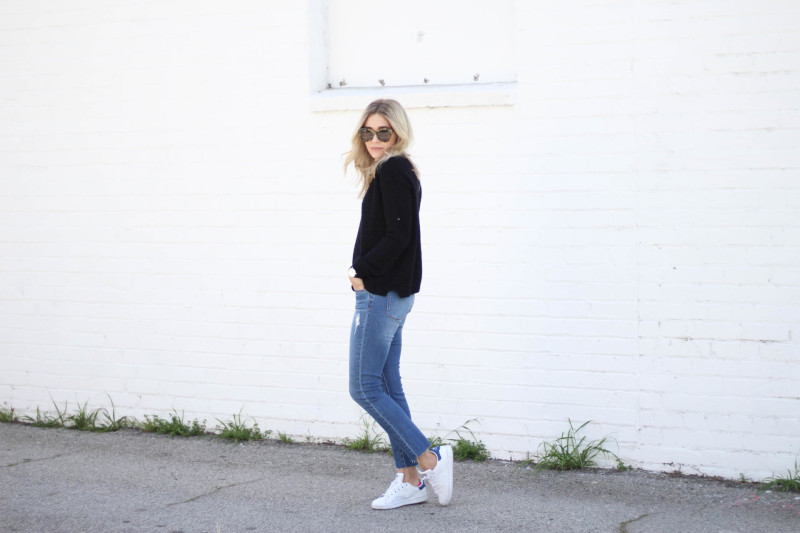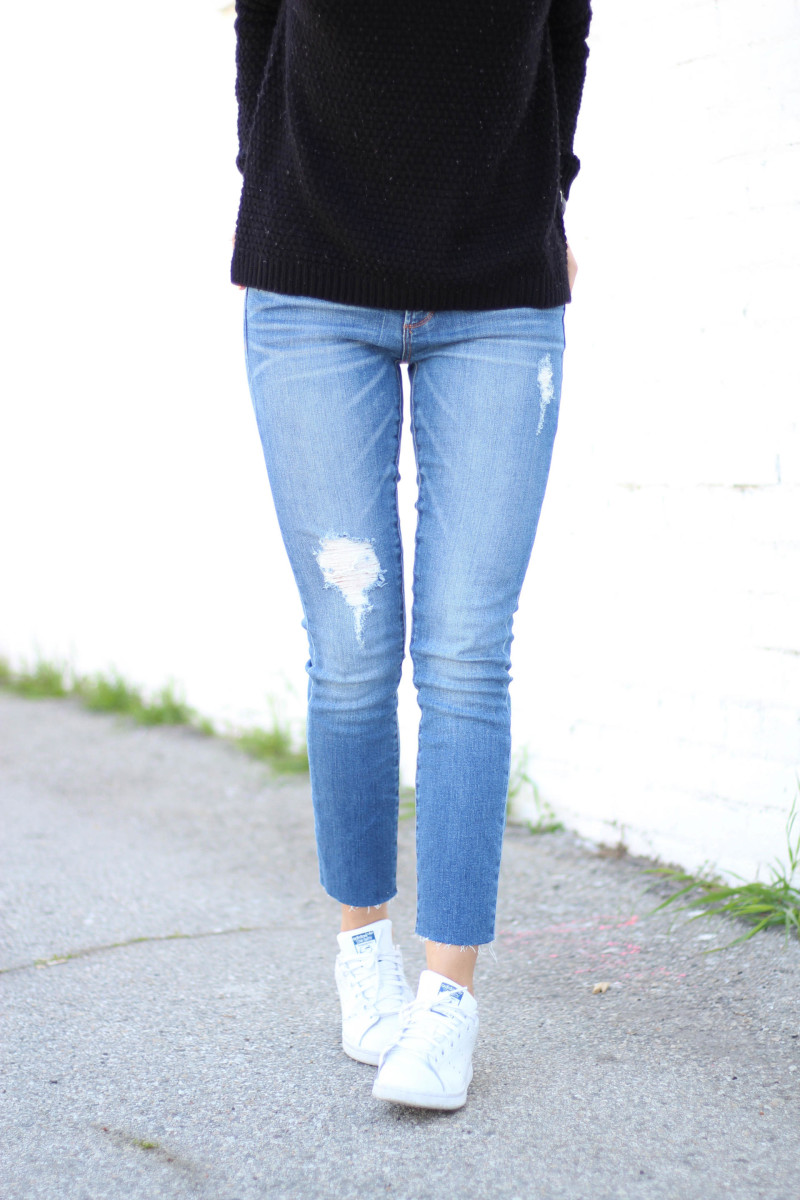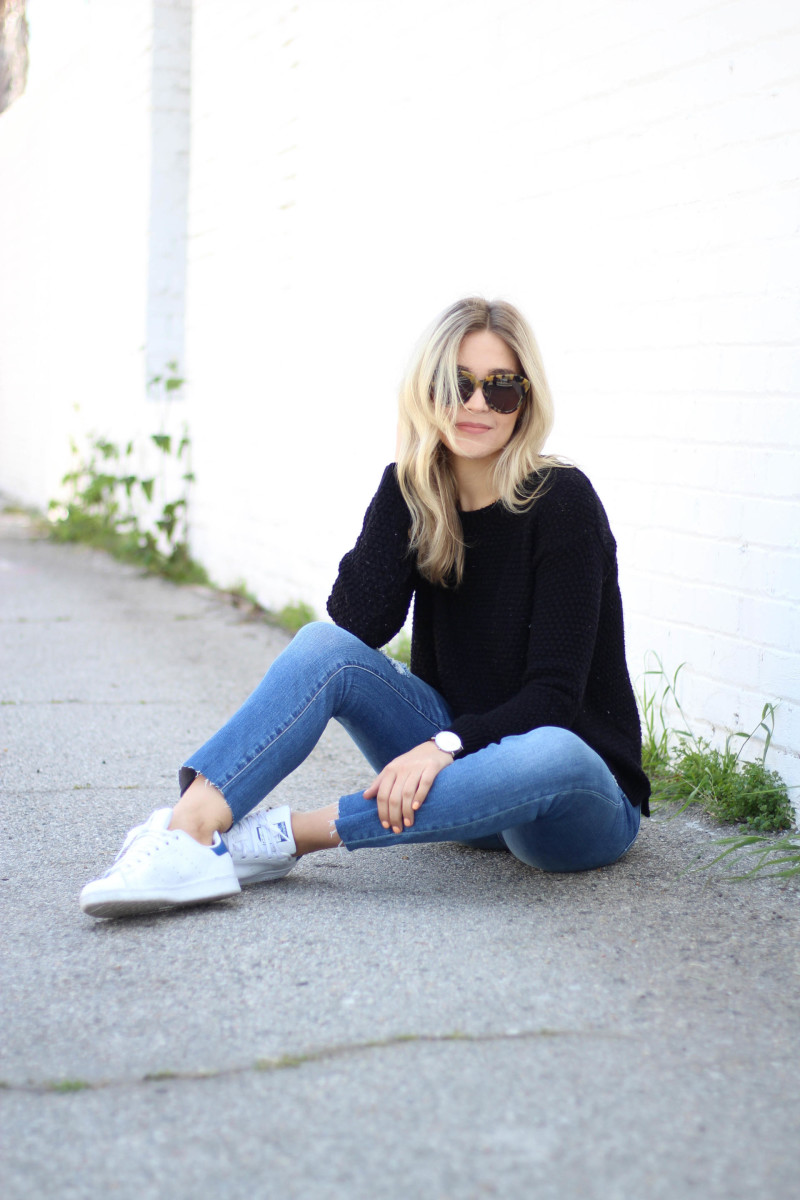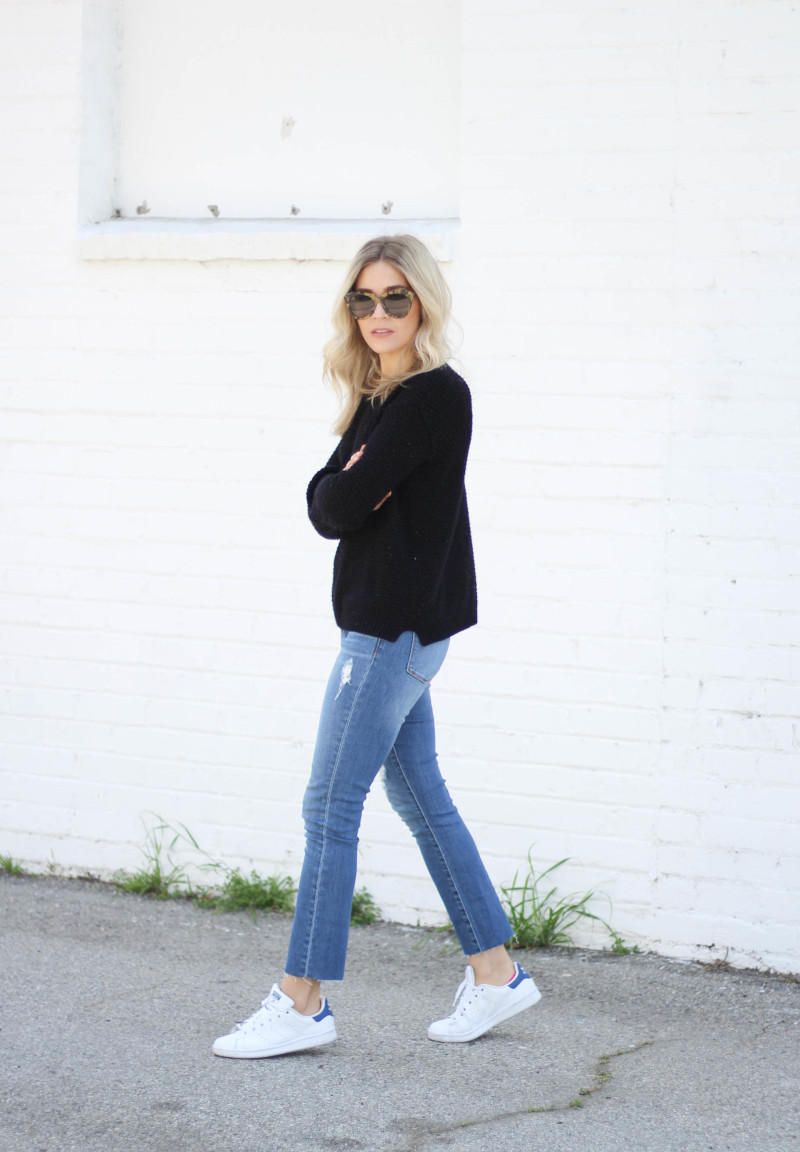 Top, Forever 21 | Straight Leg Jeans, c/o Articles of Society | Shoes, Adidas | Sunglasses, c/o Ditto {code ashbegash for 1st month FREE, try it, you'll be hooked} | Watch, c/o Daniel Wellington {BLONDECOLLECTIVE for 15% off your purchase}

Photography by Allyson Clark