So I know what you're probably thinking – it's OCTOBER…LET IT GO. But I just can't. All white is just TOO GOOD.
This outfit is 100% opposite of what I usually wear, which made it SO much fun to shoot. Obviously I don't go around wearing this in my normal day-to-day activities. But how cool is this all white moment? It's so chic and minimal, I can't help but be a fan.
Do you ever wish that we dressed fancier than we do? Even when the tulle skirt trend was at an all-time high, I couldn't bring myself to seriously wear it to work. As much as I wanted to – trust me, I had at least 8 different tulle skirts at one point – I just couldn't do it. This outfit kind of feels the same as that. Too fancy for work, but not fancy enough for an event. The struggle is real (lololol obviously being dramatic).
BUT anyways.
This blog post is really just to give you guys something more editorial to look at and just to say hello and spread the good vibes!
I saw a quote that said "spread the good vibes in person, not just on the internet…" which is kind of contradictory because obviously this is a blog aka the internet aka it's not in person – BUT YOU GET IT. I just need to spread some good vibes your way you guys!
I hope you're all feeling encouraged this week. I hope you're all feeling appreciated. I hope you're all feeling fulfilled. I hope you're all feeling loved. I hope you're all feeling hopeful. 
Last night I opened my Pinterest app while Brennan was watching a baseball game (I was being a supportive girlfriend by doing my very best of just sitting there quietly and not telling him every single useless thought that popped into my head while he watched this (apparently) very important game – WAY HARDER said than done) and I swear, it's like God was like ASHLEY, LISTEN UP, I'M TALKING TO YOU.
You want to know what He told me? (yes…He spoke to me via Pinterest you guys, not even kidding).
Here ya go:
---
Trust the wait. Embrace the uncertainty. Enjoy the beauty of becoming. When nothing is certain, anything is possible.
In any given moment, we have two options: to step forward into growth or to step back into safety.
The things that excite you are not RANDOM. They are connected to your PURPOSE. Follow them.
Sometimes when things are falling apart they may actually be falling into place.
Don't hold onto thoughts that don't allow your mind to move forward.
Be patient with yourself as you evolve. Small, healthy choices make a big difference in the long run.
Remember how far you've come, not just how far you have left to go. You are not where you want to be, but neither are you where you used to be.
So, what if, instead of thinking about solving your whole life, you just think about adding additional good things. One at a time. Just let your pile of good things grow.
There are only two options: make progress or make excuses.
---
LIKE, ARE YOU SERIOUS!!!!!!!!!!!!!!!?
These may be just a bunch of random quotes to you – but to me…they meant everything.
Because you know what guys? Quarter-life crises are REAL.
I am 25, and every single day I wake up and feel it deep inside of me that I'm meant for so much more.
I know that the path ahead of me is going to be worth all of the questions and the confusion I have going on in my head right now.
I know that I am meant to be successful.
I know that I am meant to use my joy, positivity, creativity, love for the Lord, and passion for social media all together somehow.
I know that I am meant to pursue something greater than I feel I am capable of achieving right now.
I know that God has a plan – I just don't know what that plan is – yet.
But on the other hand – The beauty in not knowing is just that – you have NO idea where your life is headed. How exciting is that? Some of our best days haven't even happened yet.
Today I was listening to The Skinny Confidential podcast (my favorite) and Michael & Lauryn said it best: don't focus on your short term goals so much that they freak you out and distract your day-to-day; focus on the long term goals because knowing where you want to be is going to get you there. Each day is a step forward, and things will go wrong, and things will go right. You can't change or control that. But eventually, you'll make it to exactly where you're meant to be, one step at a time. 
I hope this touched you in some way! Whether you're stuck in your career, a relationship, or just in life in general. It will get better. It's so hard to go through transitional times in our lives, but that's why they're so important; because we're going to come out greater than we were before when it's all said and done.
Leave your thoughts below, or as always, email me separately. I love to chat about life. 🙂
xx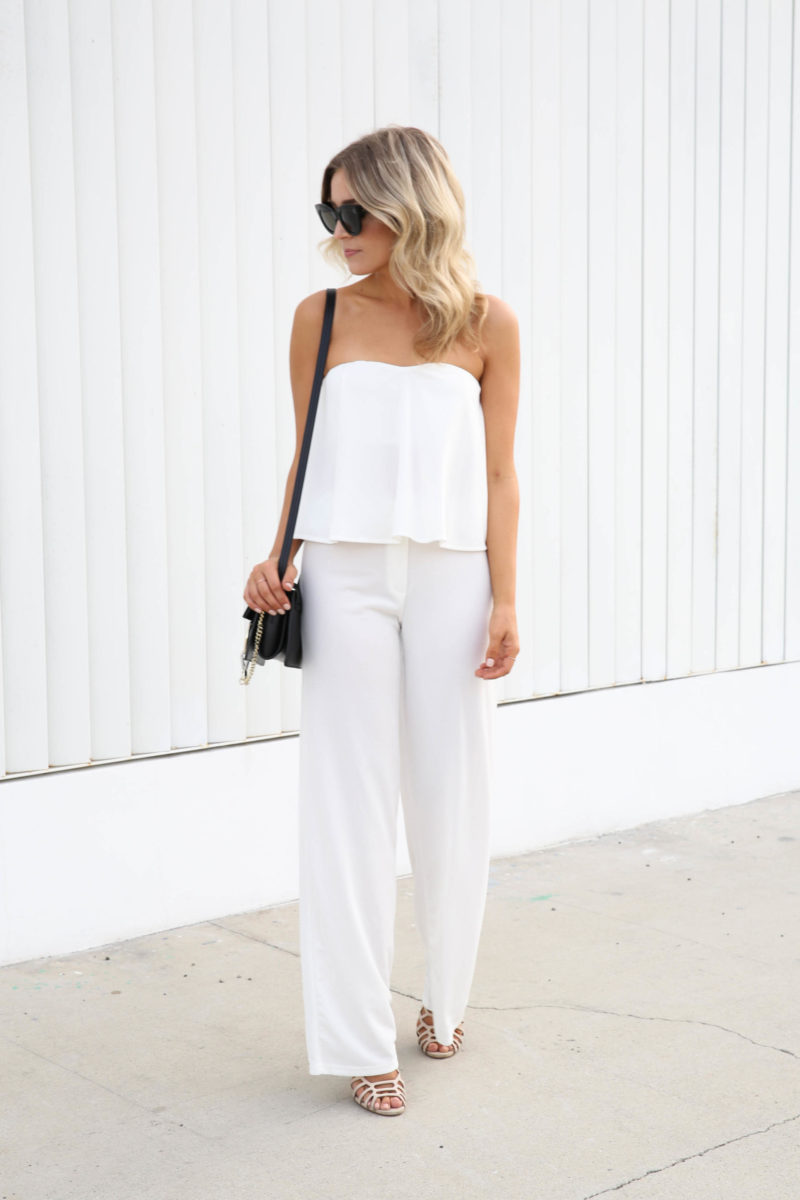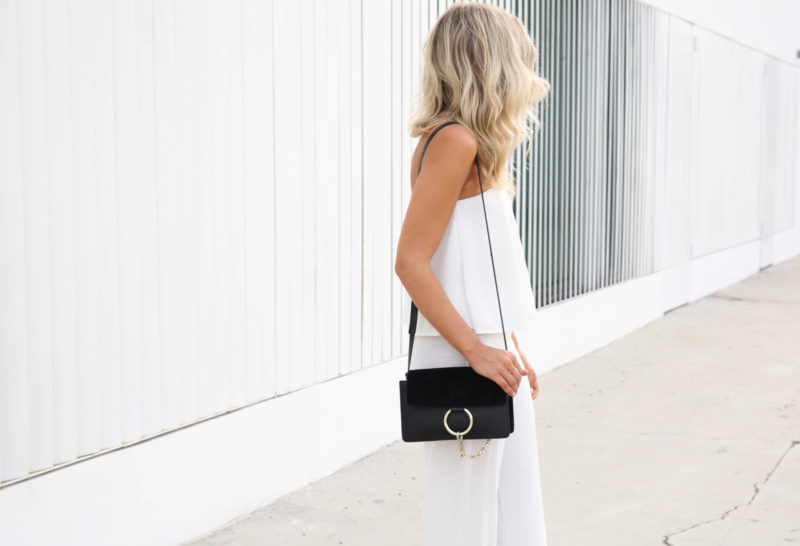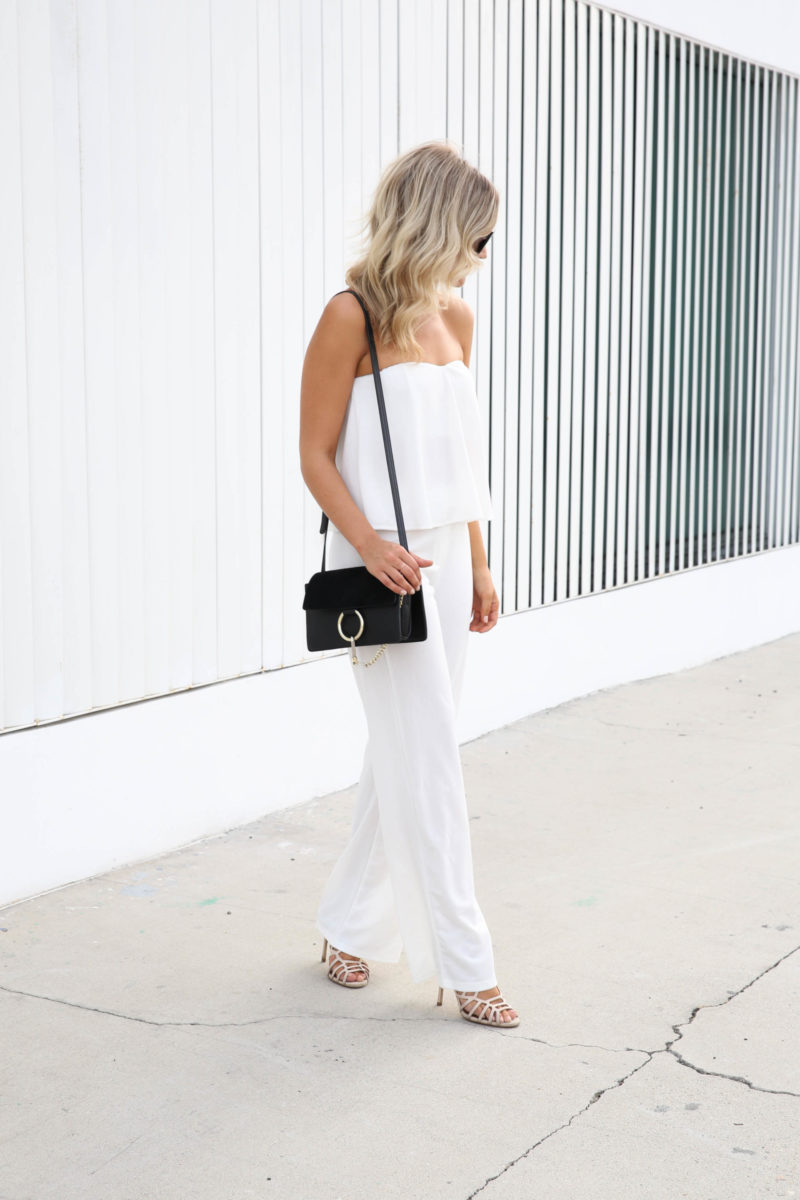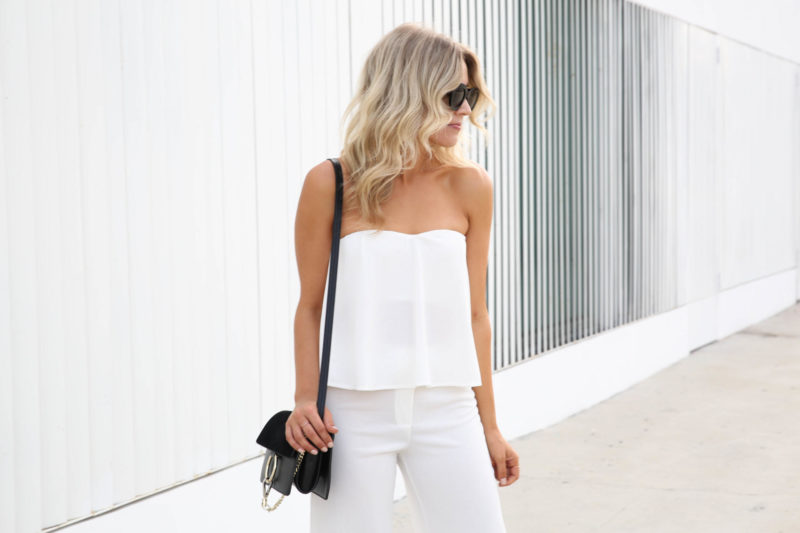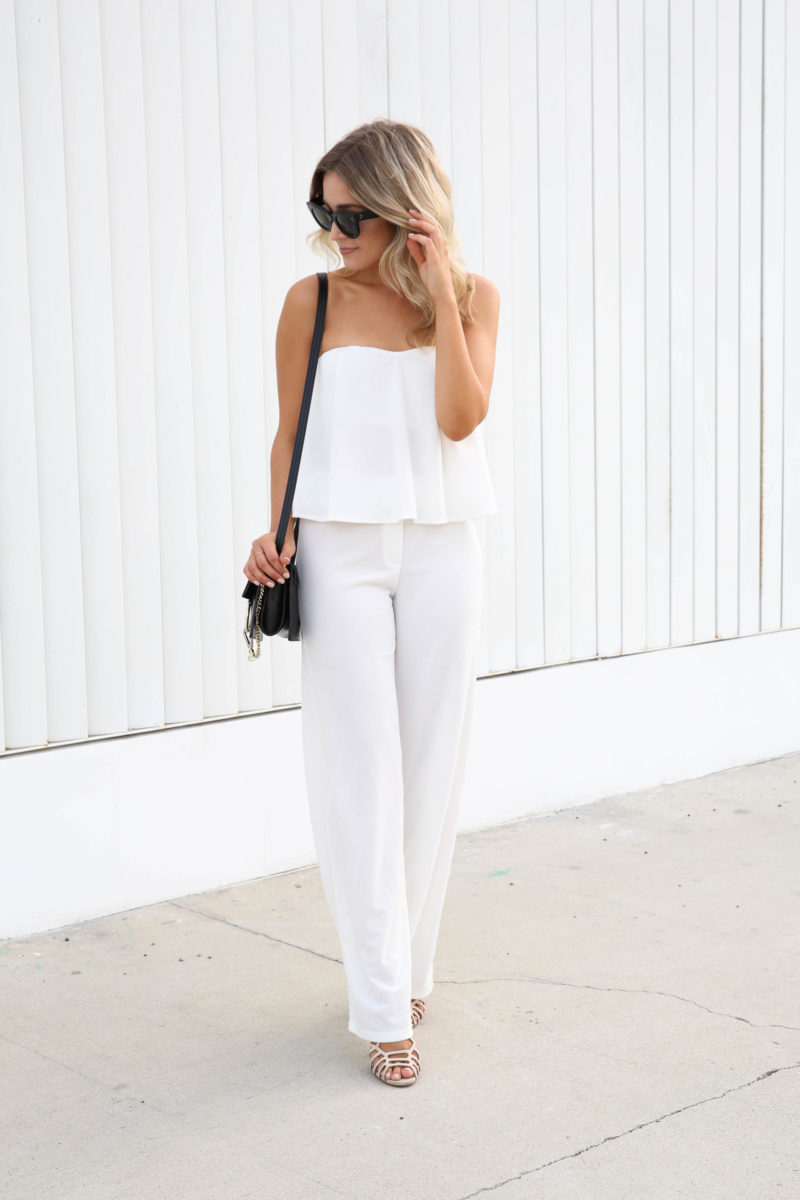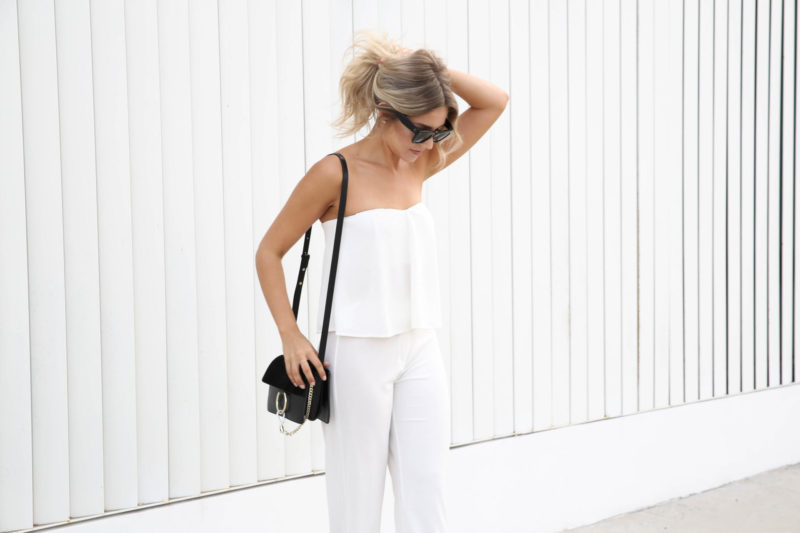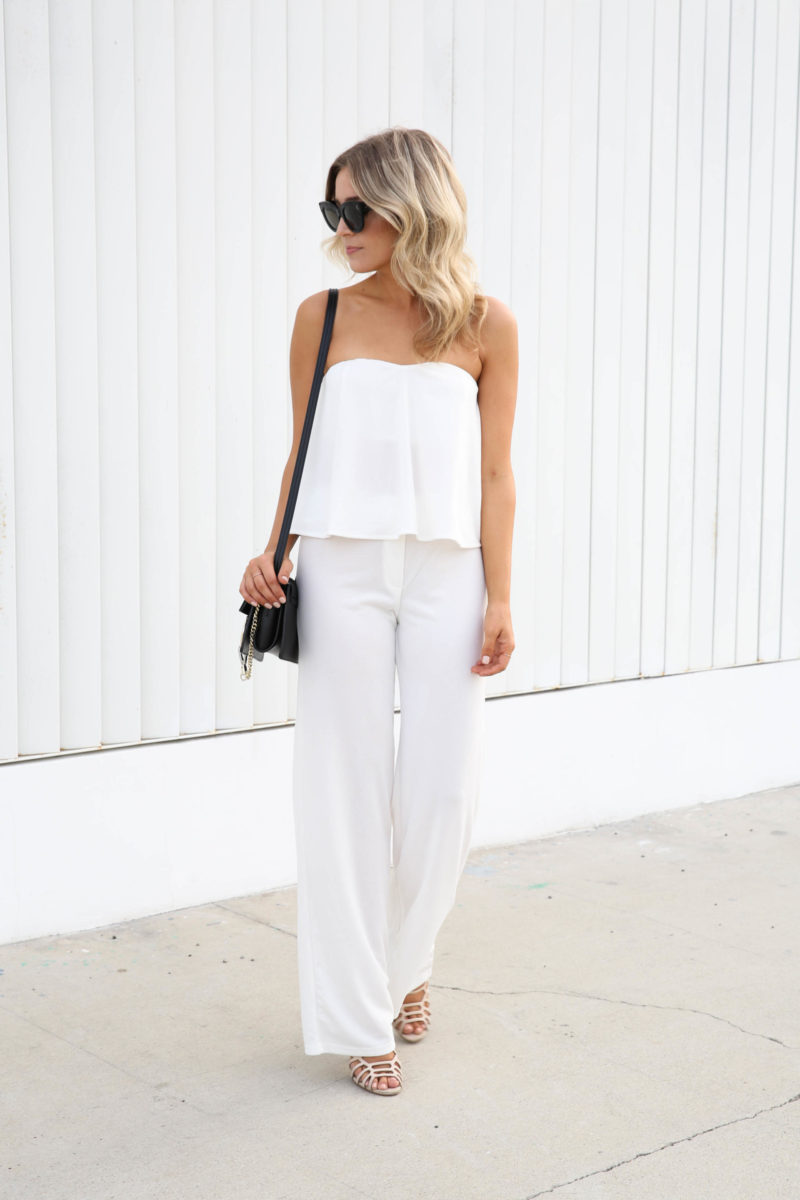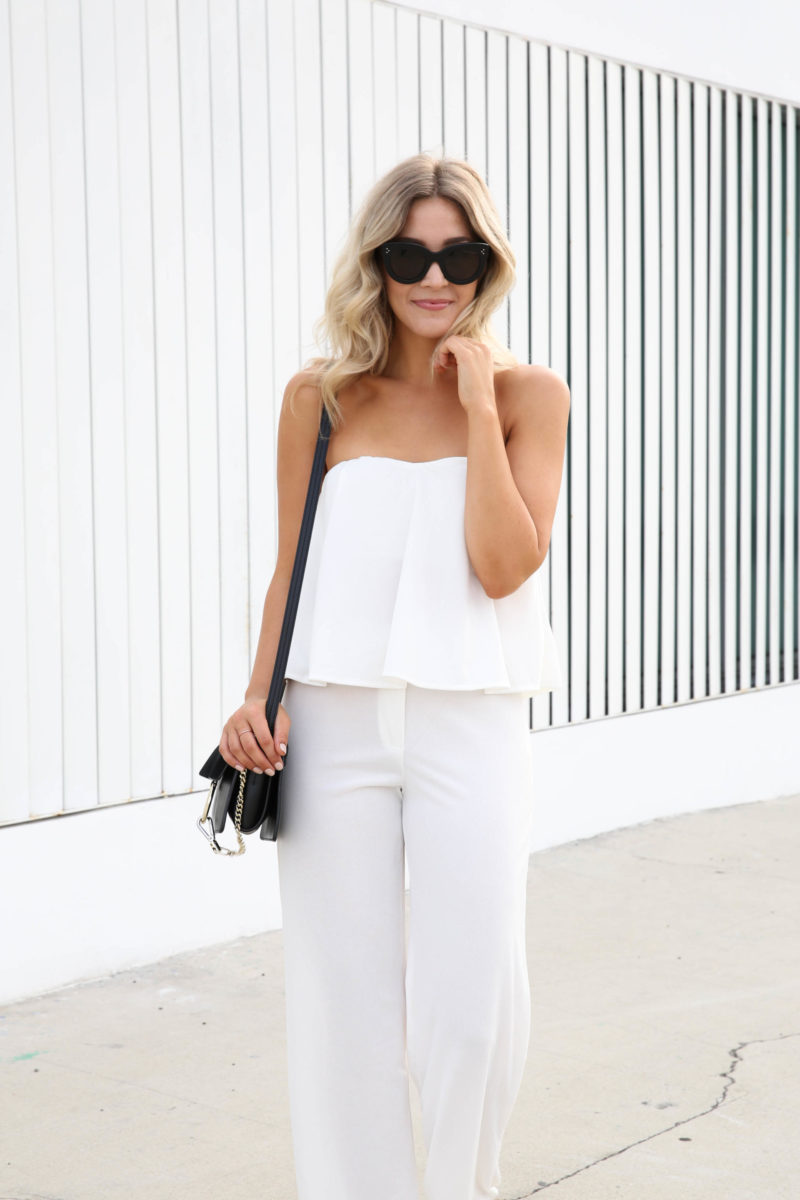 Top & Pants, c/o Romwe | Shoes, Steve Madden | Sunglasses, Amazon | Bag, c/o Anna Xi
Photography by Leon Nyarecha