There's something about buying new chunky knit sweaters for Fall – it just gets you in the mood for cloudy weather and warm lattes by the fire (even if you are still suffering from 100 degree heat like I am as I write this post!). The best part is when you find one that is slightly different than all the rest. This Lace Up Sweater is the perfect update to all of those other knits hanging in your closet, and makes it a no-brainer when thinking about purchasing or not.
I didn't realize that up until now, there were NO navy sweaters in my closet. Which is so not okay because Navy is such a flattering, versatile color! It's the perfect alternative to when you are feelin' black (rare) but you also do not want to wear a color that draws too much attention to your casual outfit.
If you haven't checked out Maude Boutique yet, then you need to do yourself a favor and go browse their new arrivals.
Why? Well because two things: First off all…they literally sell out of their new arrivals faster than I can even browse them sometimes…and second of all, they have the cutest, unique pieces (duh…like this sweater). Just to prove it to you, I could only get through page 3 before I had to stop opening new tabs. SEE below:
Chunky Knit | High Neck Bodysuit | Scoop Neck Bodysuit | Long Sleeve Dress | Suede Jacket | Floral Maxi Dress | Olive Green Sweater | Lace-Up Sweater | Another Lace-Up Sweater | OTS Top
These are literally all to-die-for and I honestly can't even choose my top 3 favorites. That's how GOOD their selection is. So go before they're GONE.
Also, if you're looking for a flattering, affordable denim…Articles of Society is seriously the way to go! These ankle length slightly distressed jeans are as comfortable as my yoga pants and the perfect wash for Fall. The best part is they're under $100 and can be found at Nordstrom (in BP). Love.
Happy Tuesday loves! We're almost halfway through the week…yay!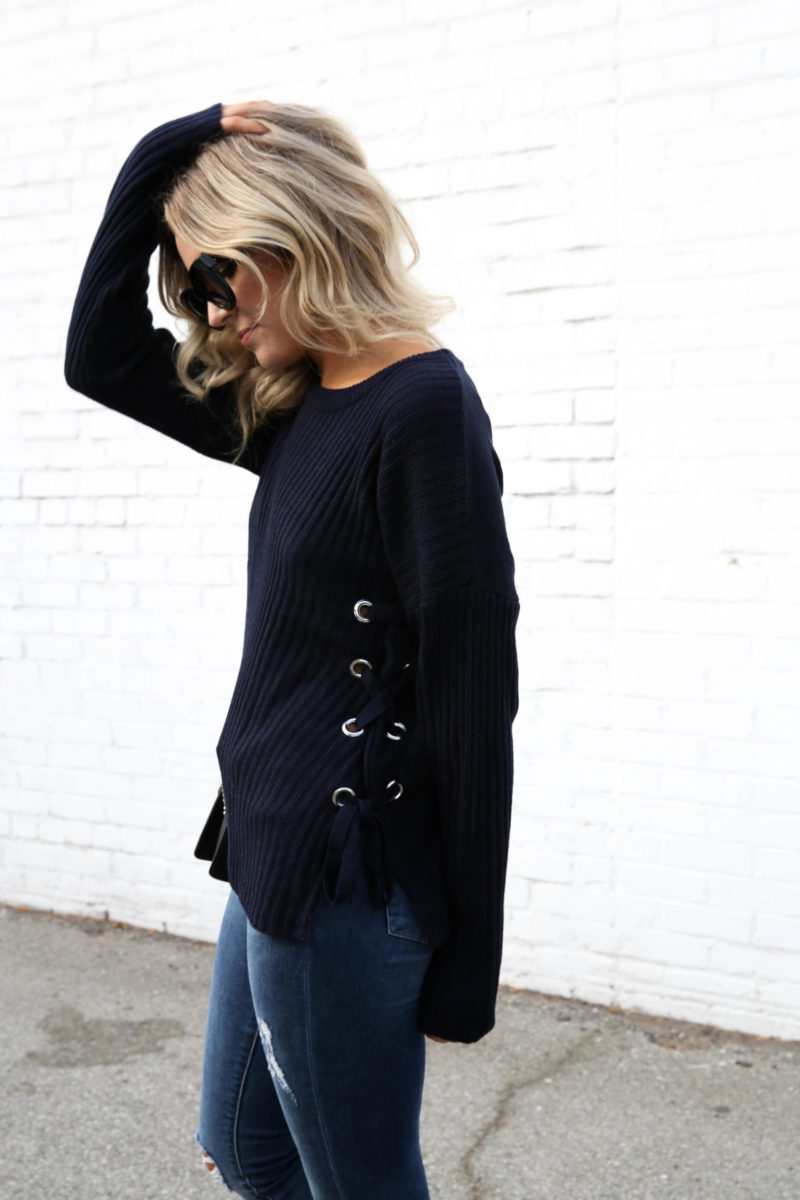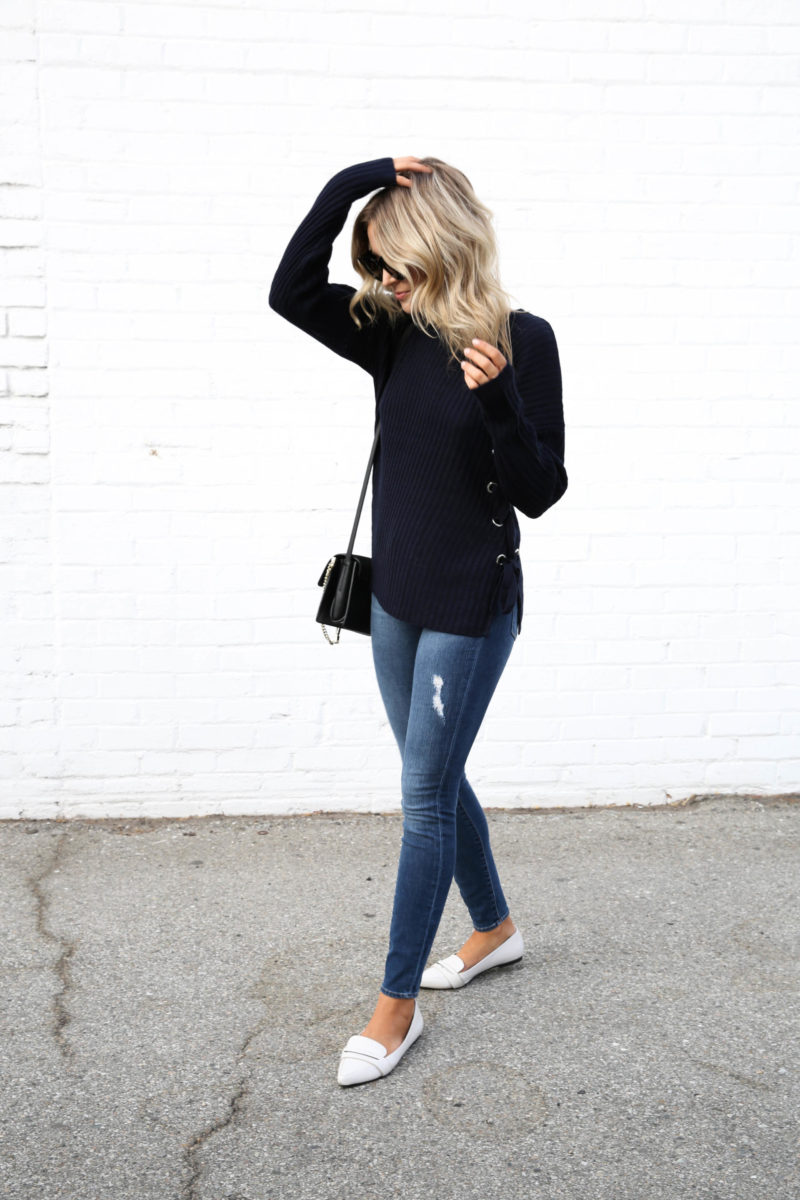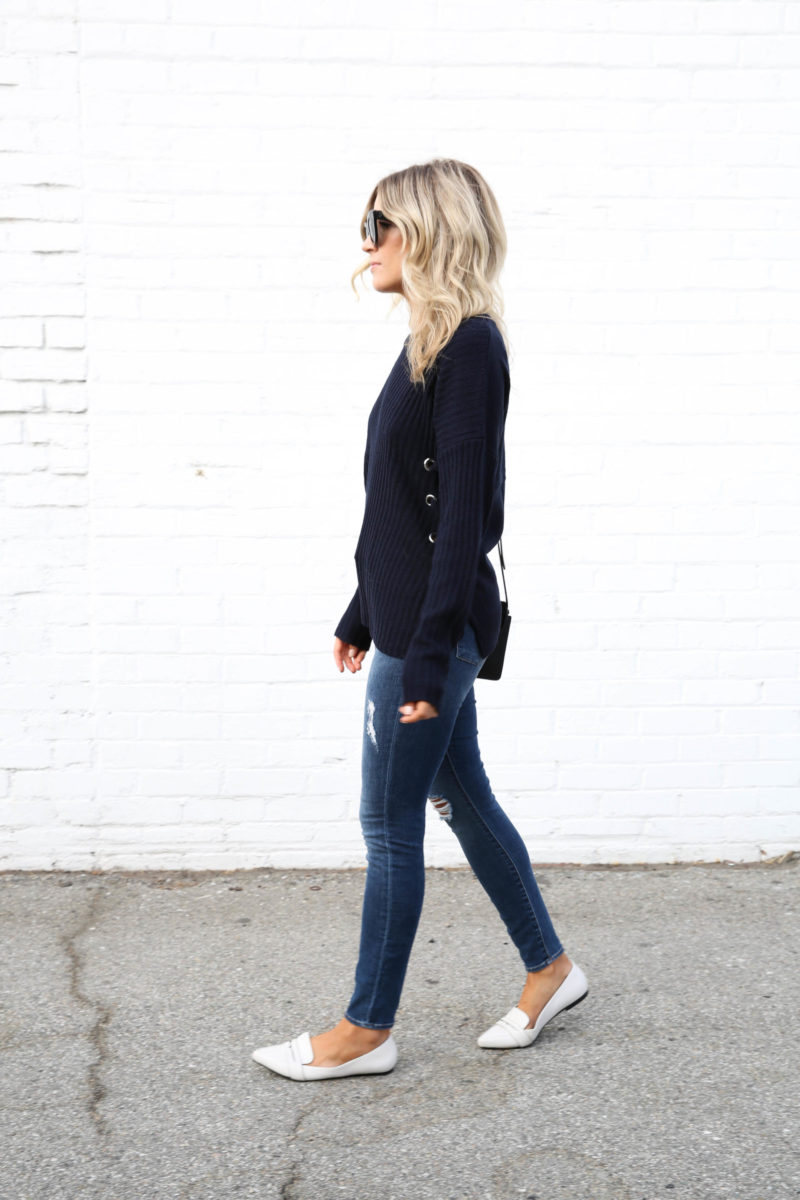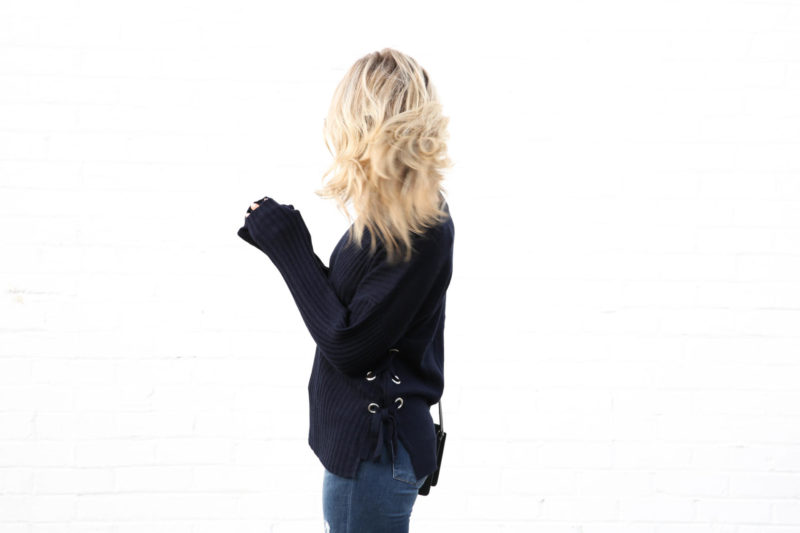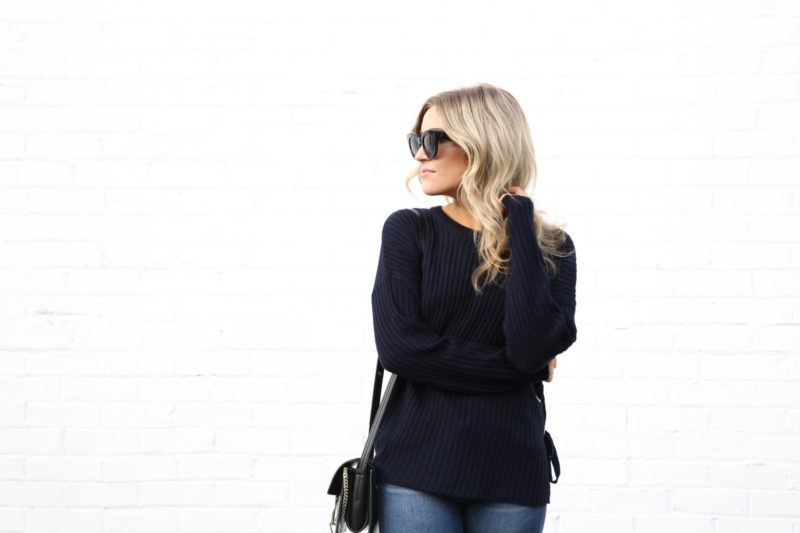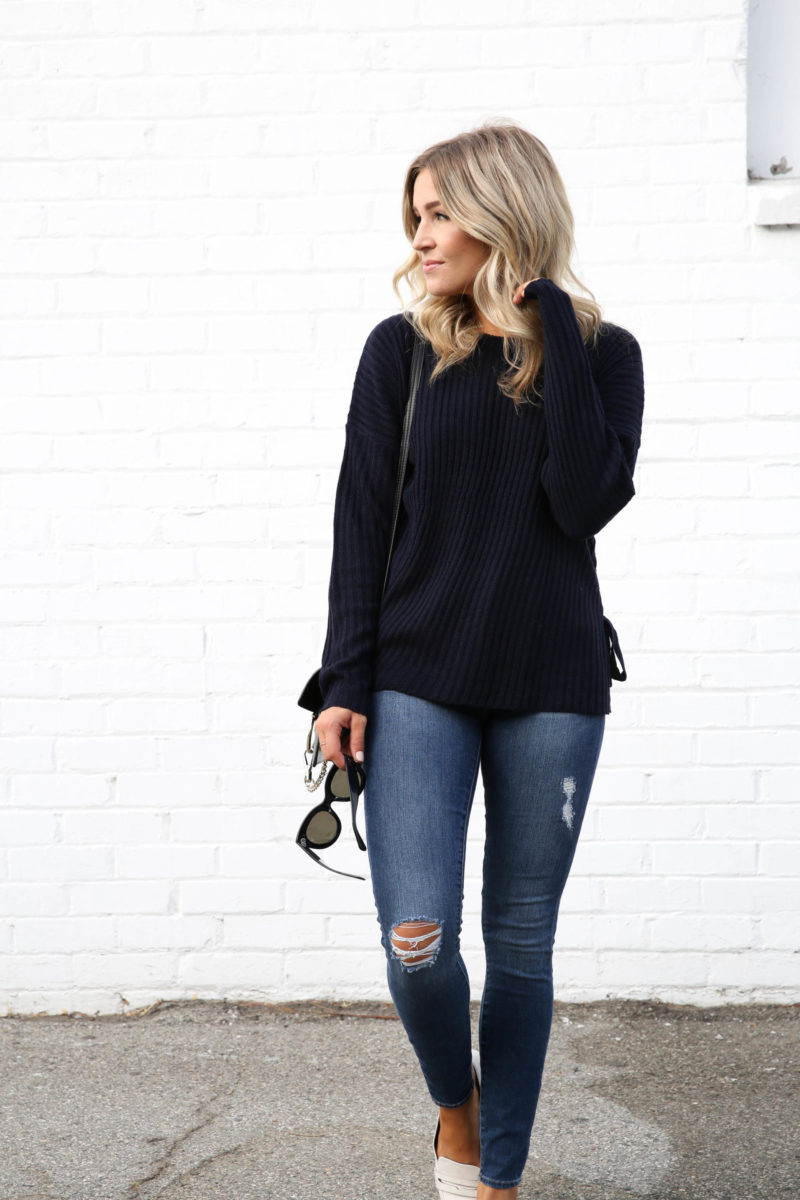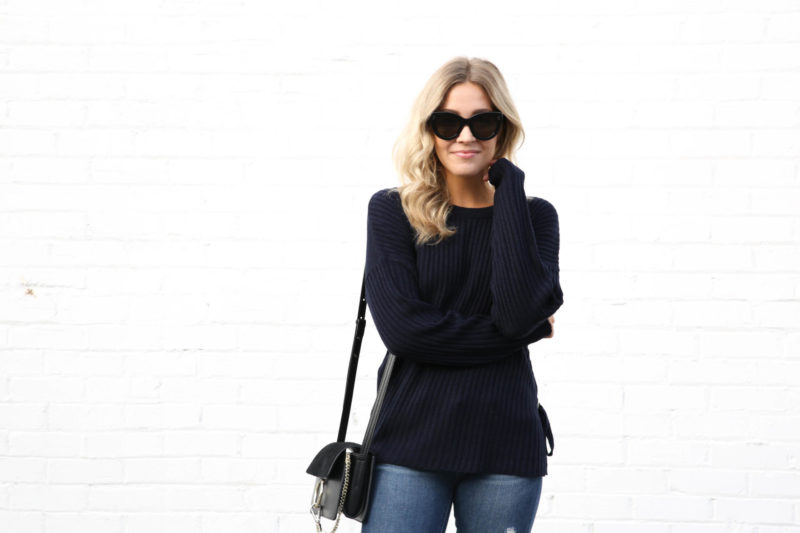 Lace Up Sweater, c/o Maude | AOS Denim, c/o AOS | White Loafers, Forever 21 | Celine Sunglasses, Amazon | Bag, c/o Anna Xi
Photography by Leon Nyarecha