I know they say that fashion always repeats itself, so it shouldn't be a shock that the 90's are back in full swing, but it really is crazy to see how the trend has swept all over and people are LOVING it! Simply searching 90's street-style on Pinterest will give you 1000 different ideas on how to make the trend work with things you probably already have hanging in your closet. If you DON'T have any 90's-worthy pieces laying around, this satin jumpsuit is something you should seriously consider adding to your wardrobe.
Satin dresses with white t-shirts layered underneath seem to be one of the fan favorites amongst 90's supporters, so it was fun to put my own twist to the trend. This satin jumpsuit from Motel Rocks has all the 90's vibes, and is actually so sexy without the t-shirt layered as well – yielding the perfect day-to-night outfit! Just swap your tennis shoes for sassy heeled sandals, ditch the tee and throw on a dark lipstick.
The cherry-on-top is this velvet choker that I got from Forever 21 – it came with gold heart locket on it but I wasn't into it. Knowing I could make it work I bought it anyways, and just essentially broke it off when I got home – voila!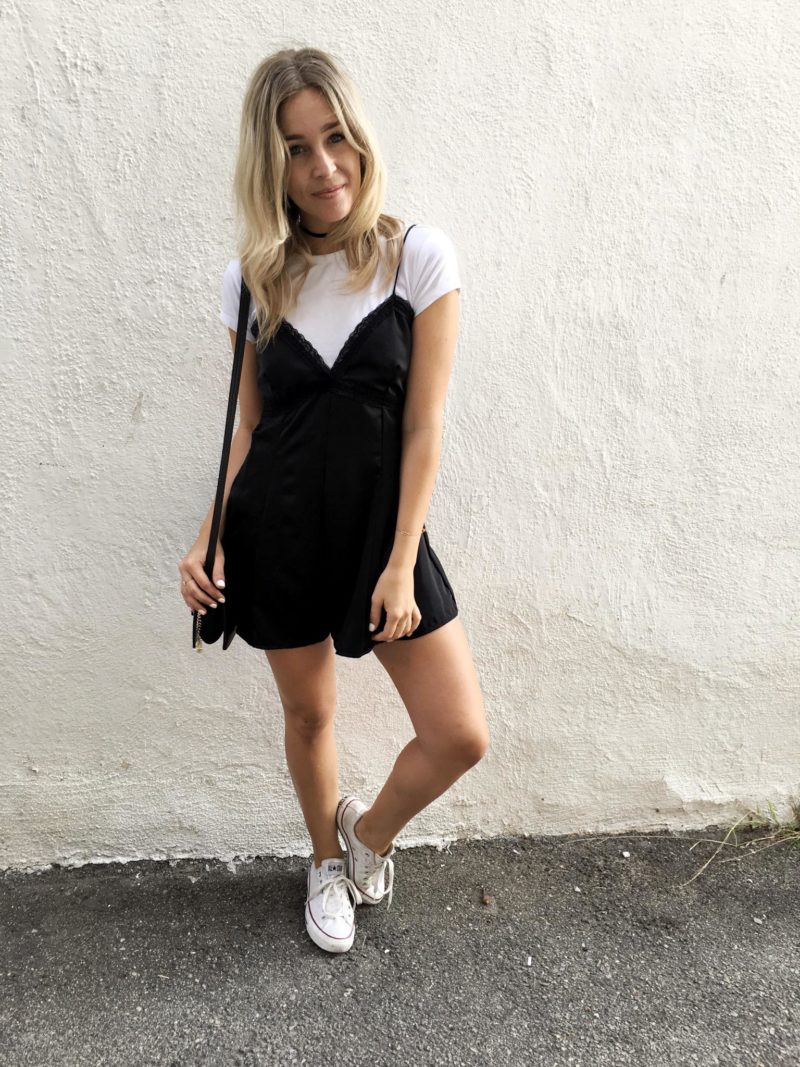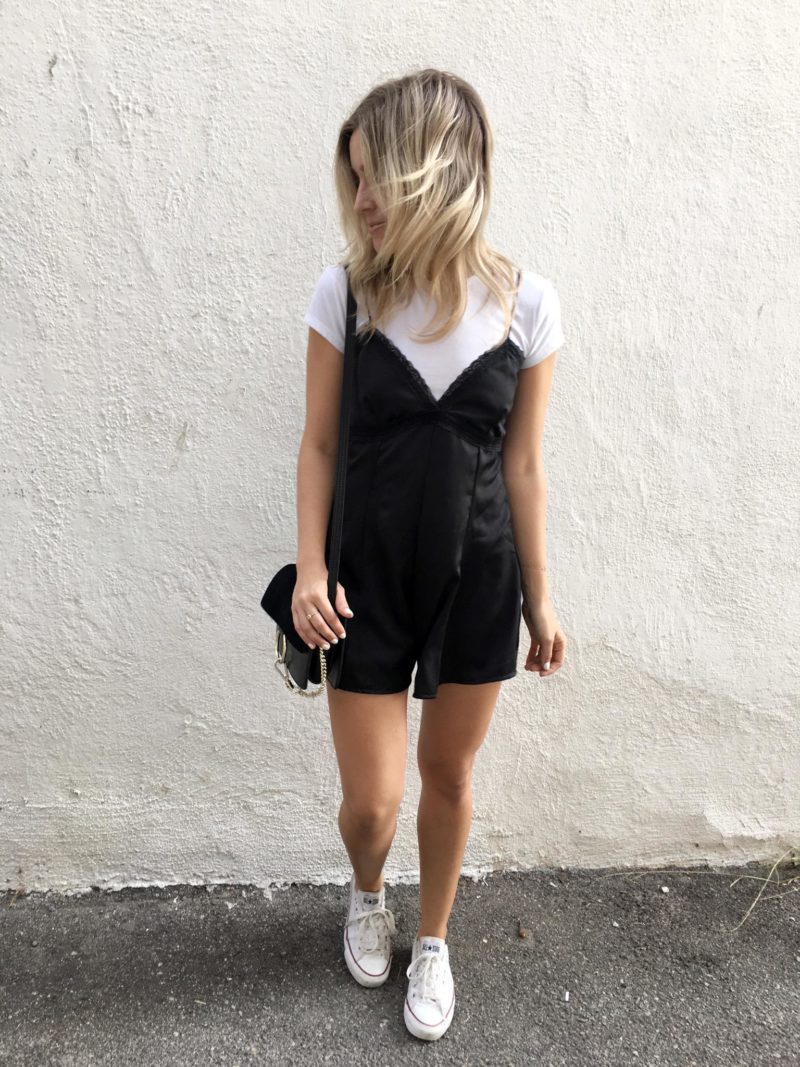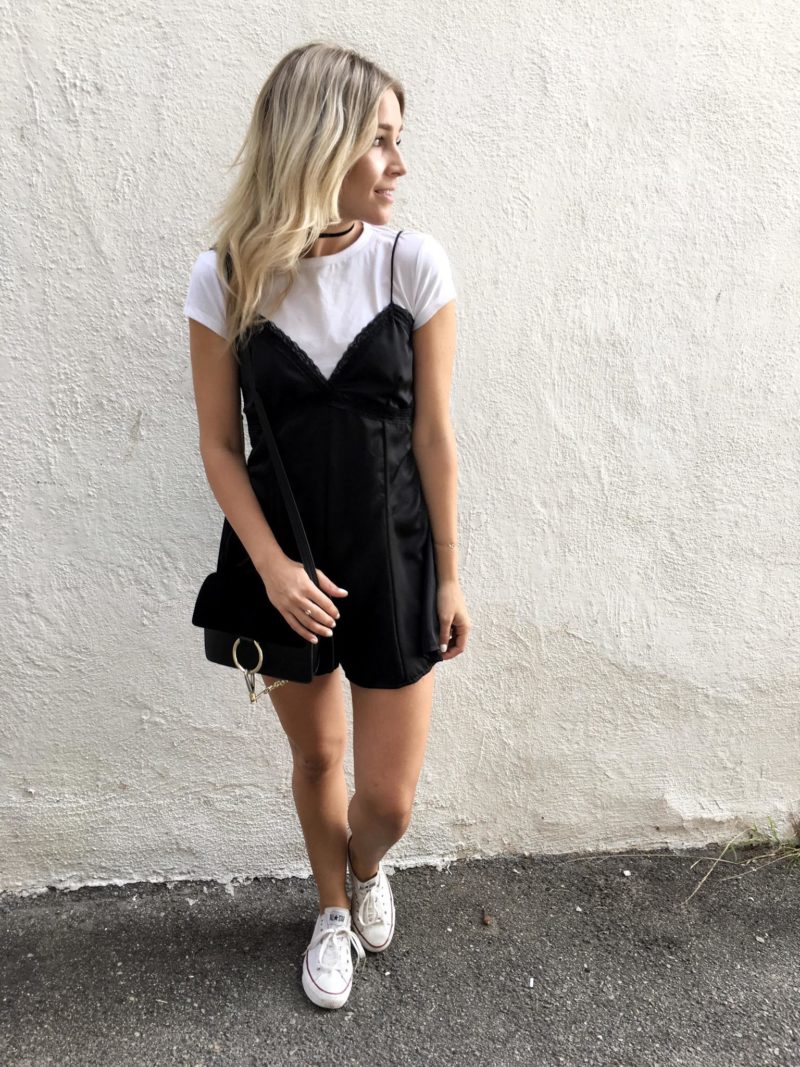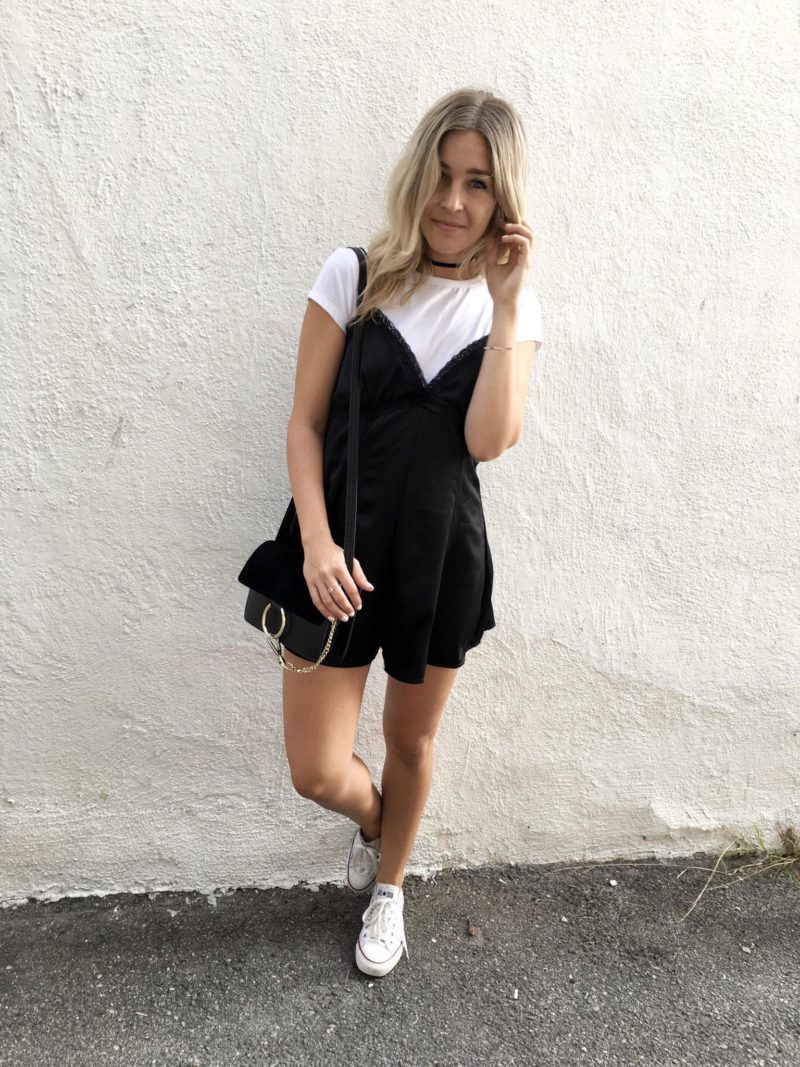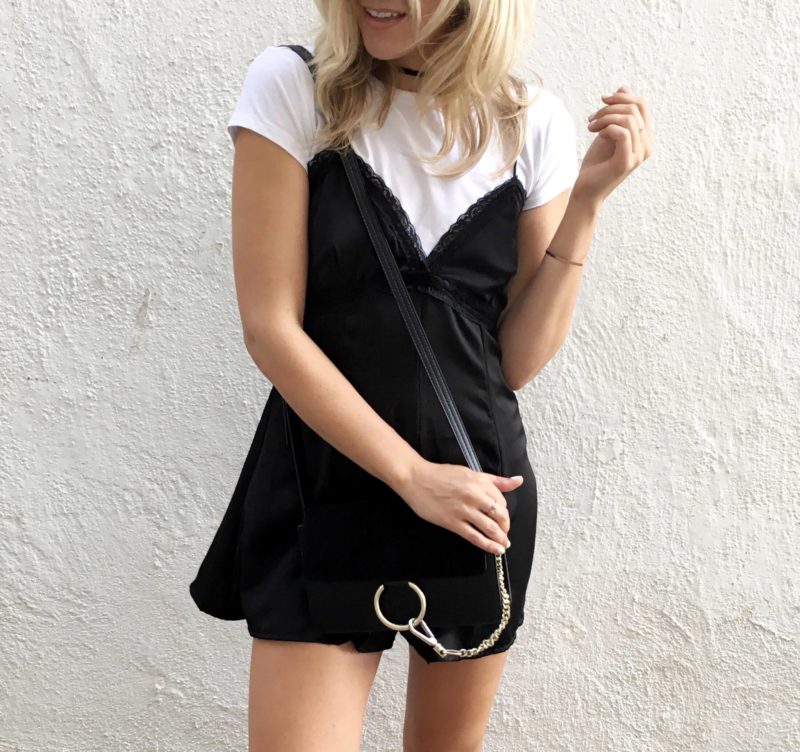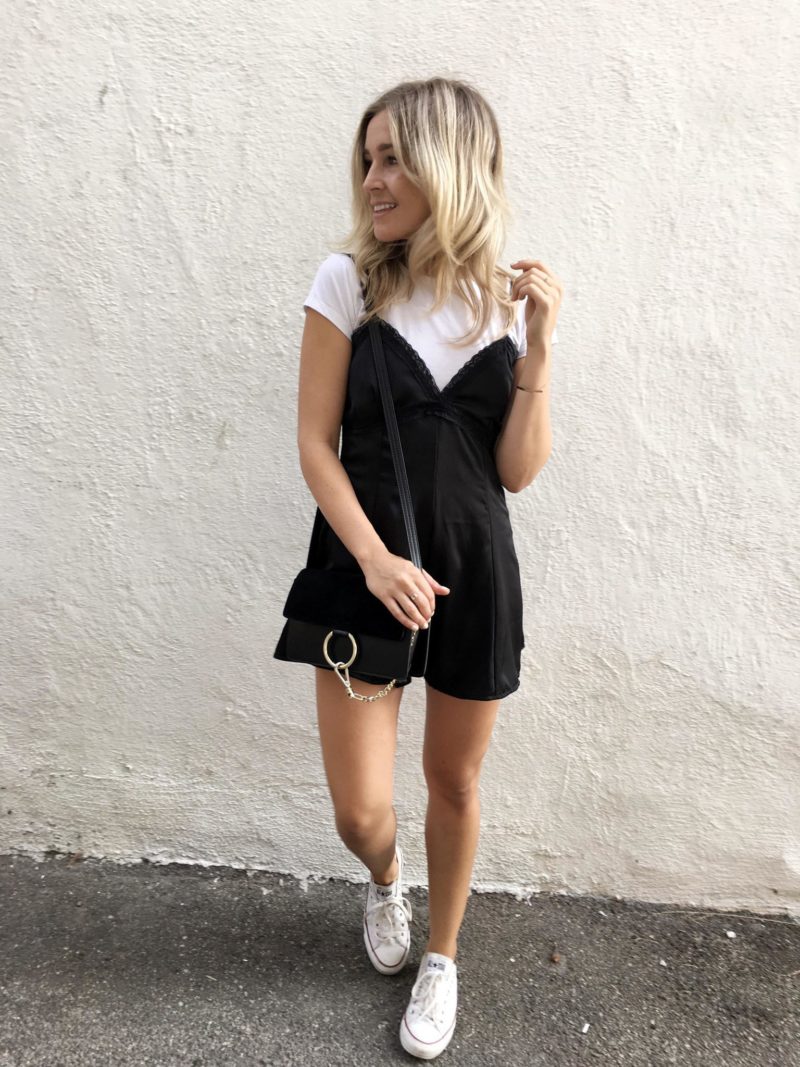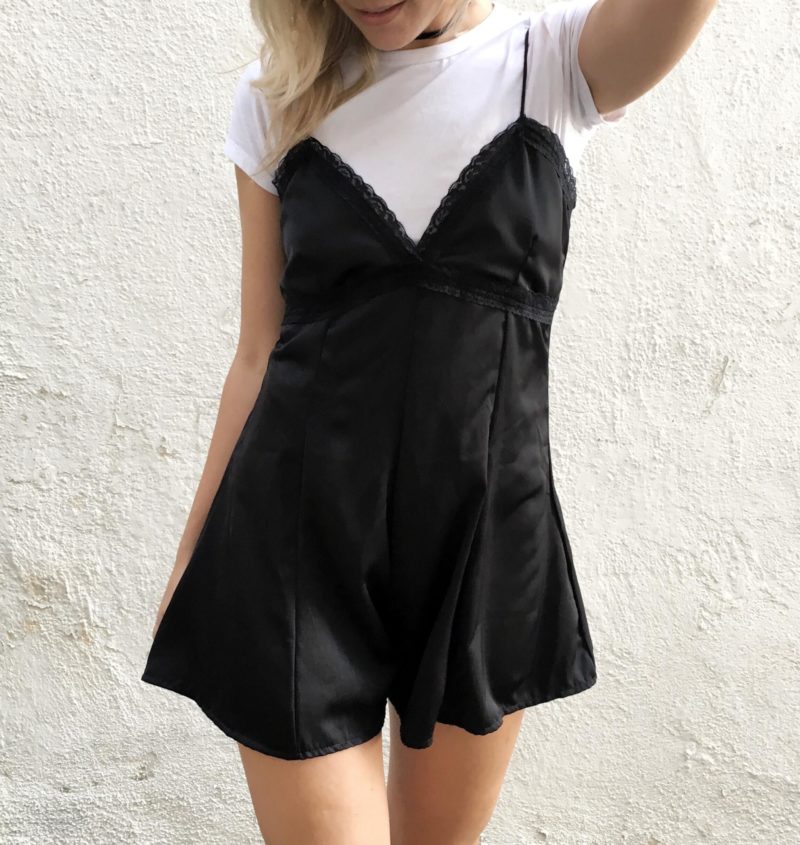 Top, H&M | Jumpsuit, c/o Motel Rocks | Choker, Forever 21 | Bag, c/o Anna Xi