This is my first attempt at a Fall transitional look because truth-be-told, I'm having a hard time giving up my summer clothes still. Luckily this Pink Satin Dress makes it effortless to do so.
If you've had your eyes open for the last few months, then you already know all too well that satin dresses are having a huge moment right now. It's kind of great that the 90's are coming back in full-force because I was born in the 90's (like I'm sure many of you were as well) and the only outfits I actually have any recollection of are my printed leggings and oversized t-shirt combos, and my floral wide-leg pants that I got because I needed to match my mom.
One thing I know I did not own, however, was a pink satin dress.
Now? I'm not sure how I ever lived without this one. It's that good.
The satin is so soft, and the dress is the perfect silhouette. It's not too heavy, but it's also not see-through. It's literally the perfect shade of dusty rose, and when paired with black accessories it's sure to make you look like a badass 90s chick.
If you really want to channel your inner 90s chick, throw on a white tee underneath for daytime wear – all the cool kids are doing it. 😉
Sizing: I'm wearing a small and it's the perfect length and hangs nicely on me!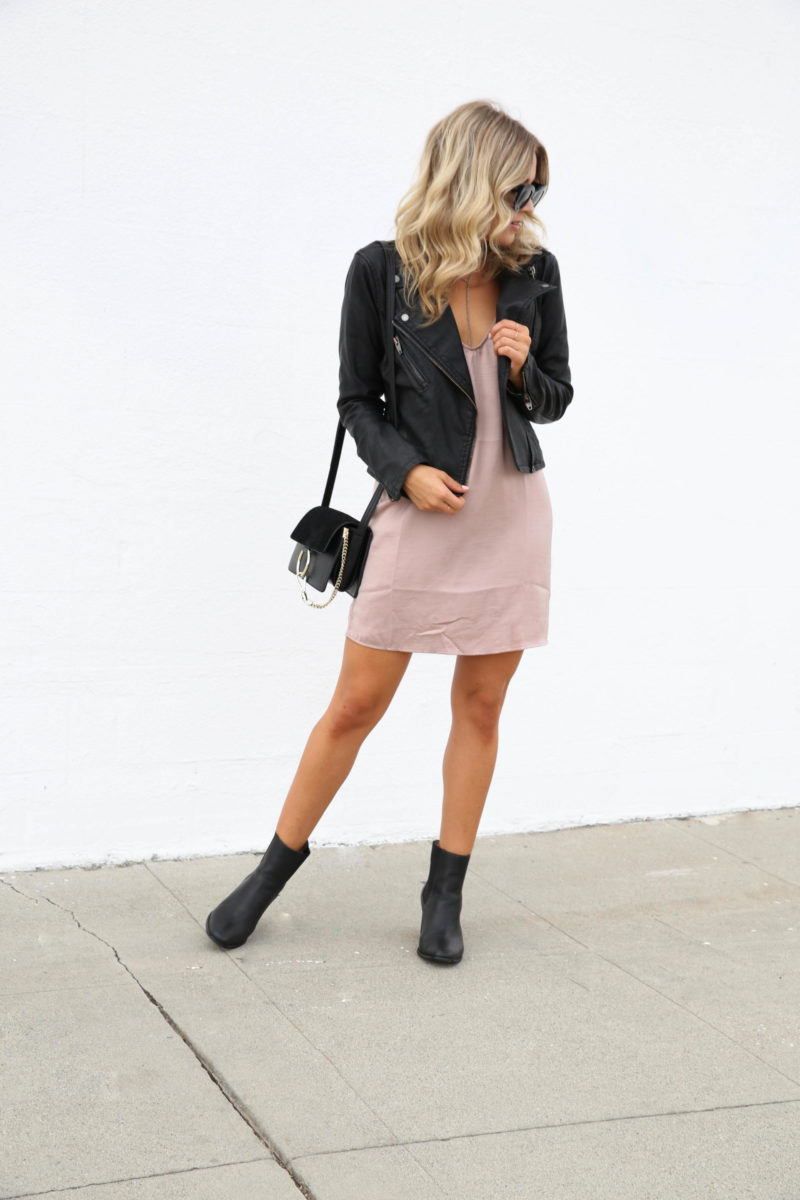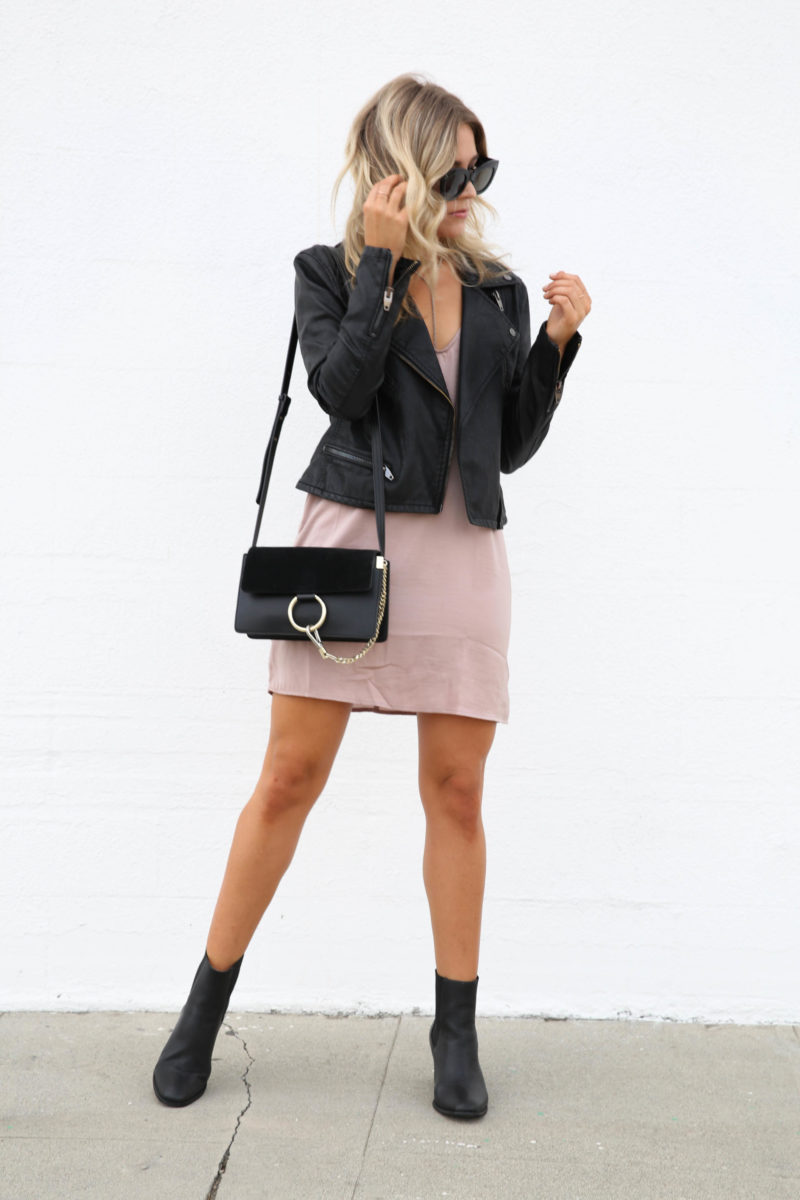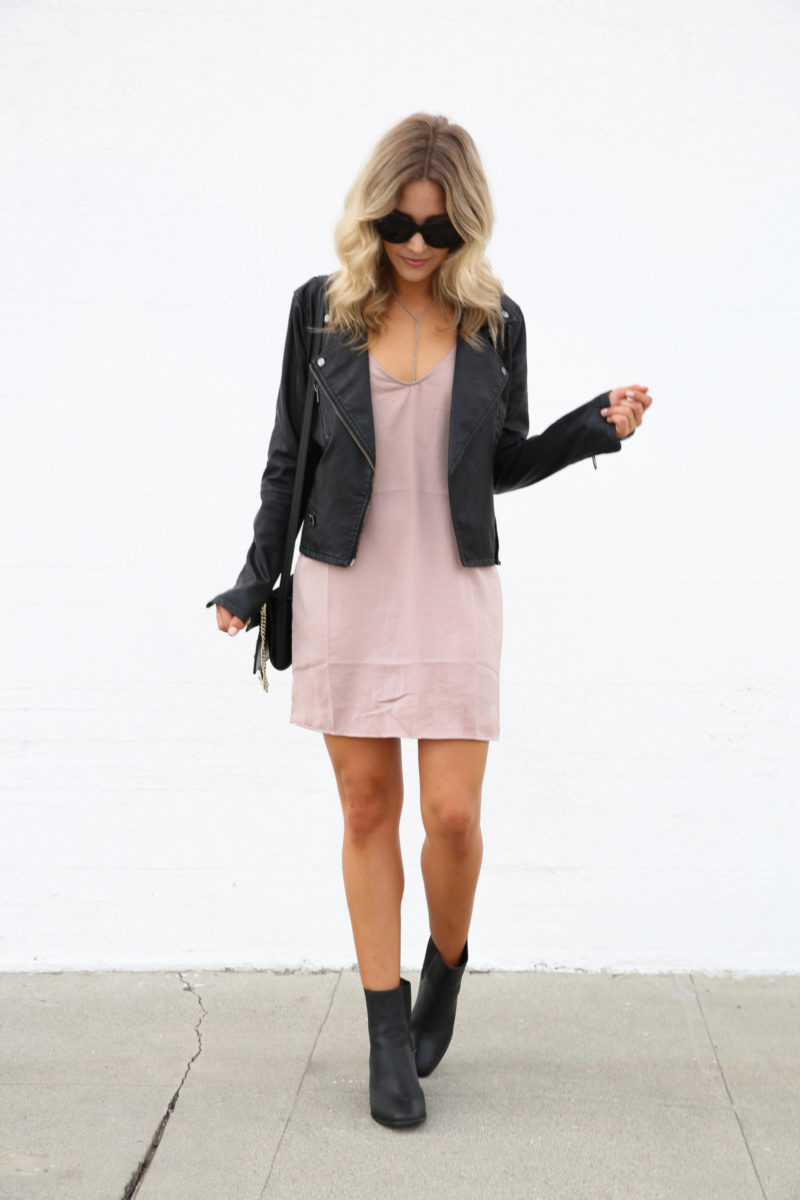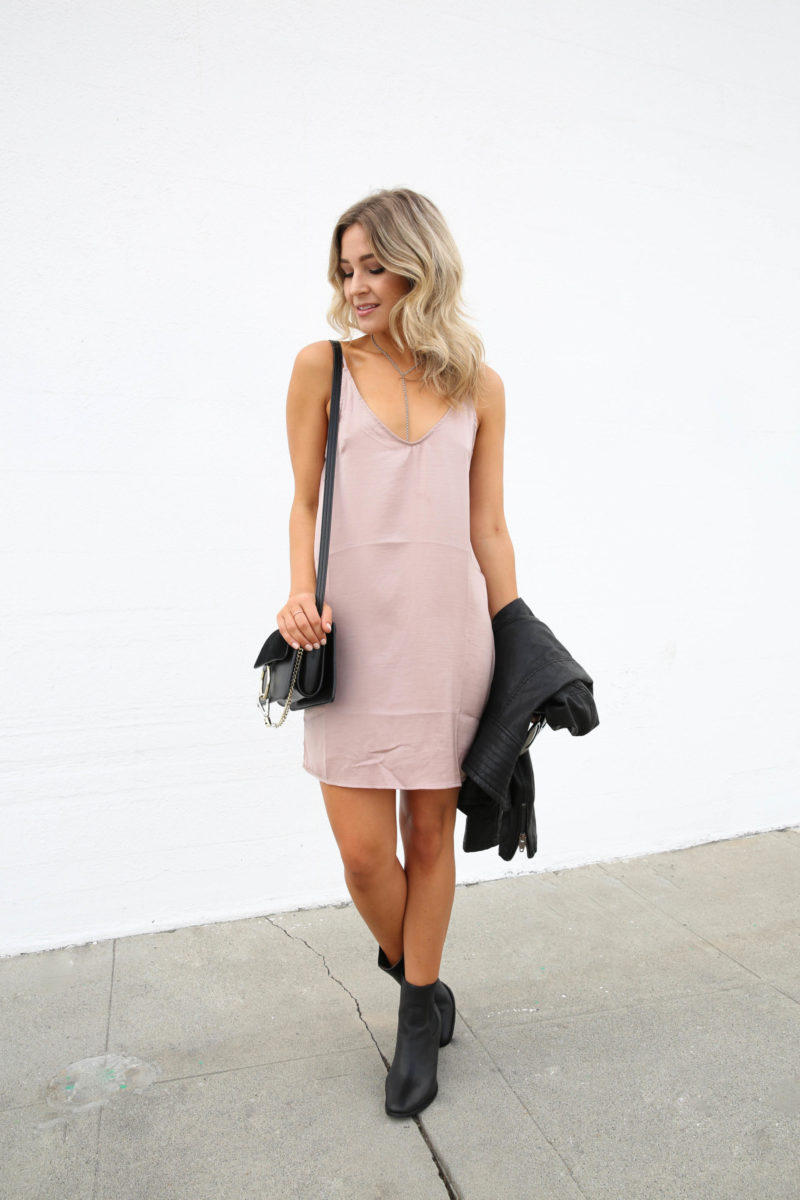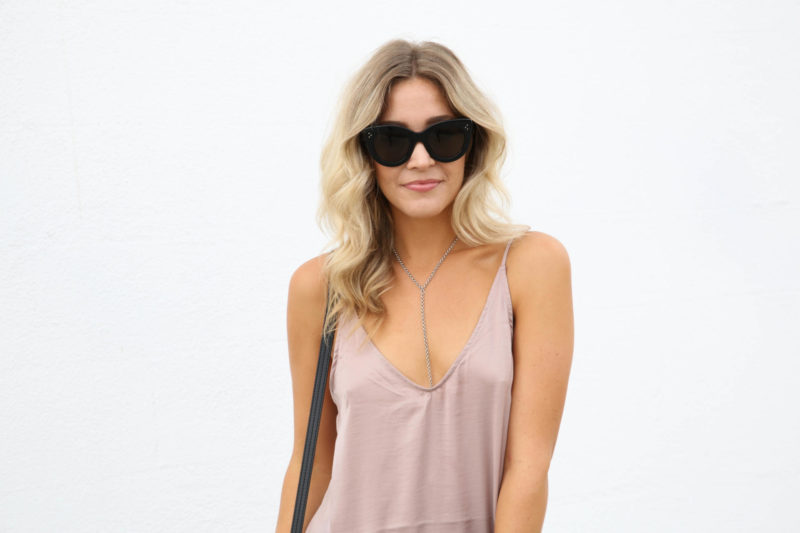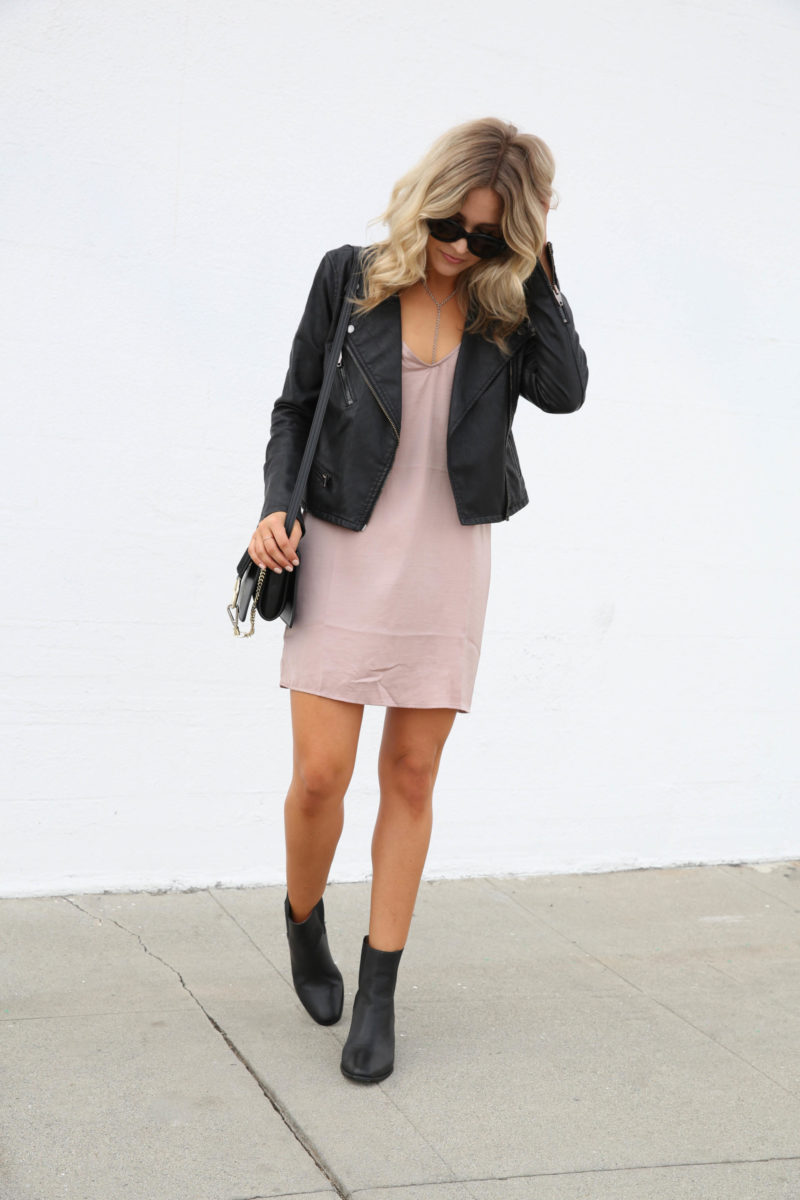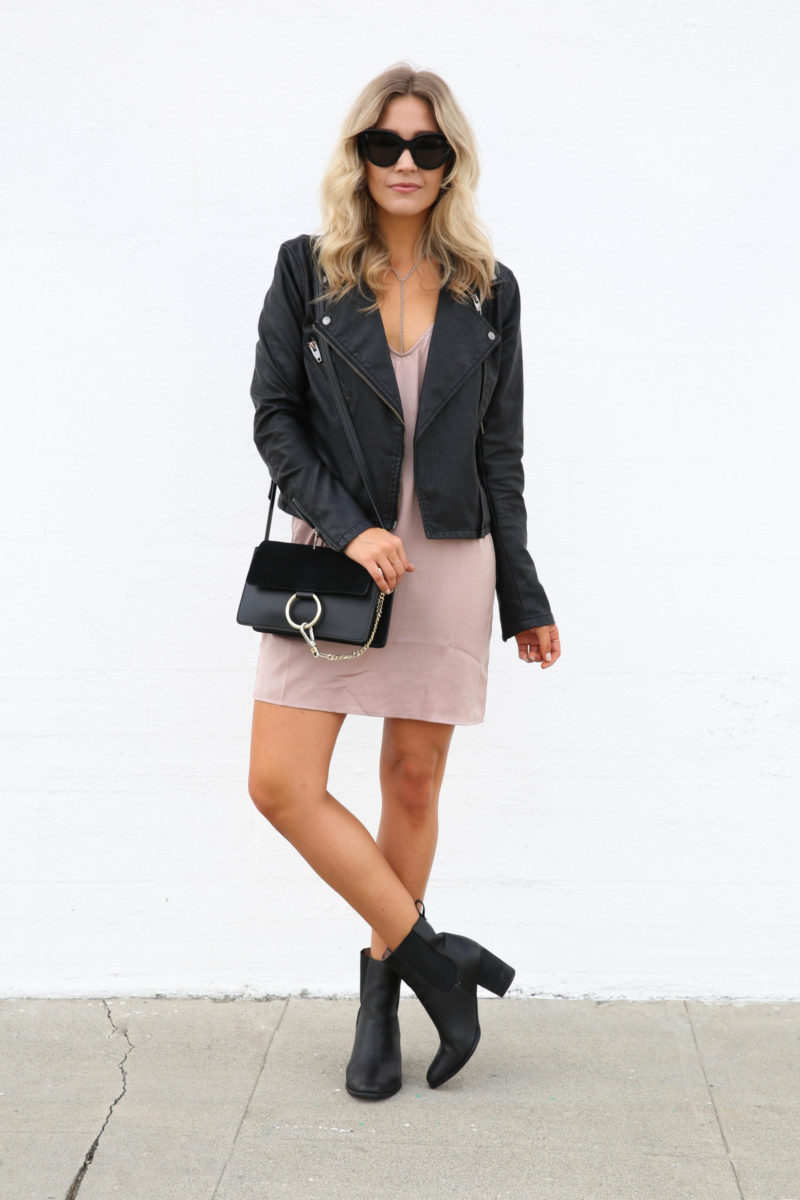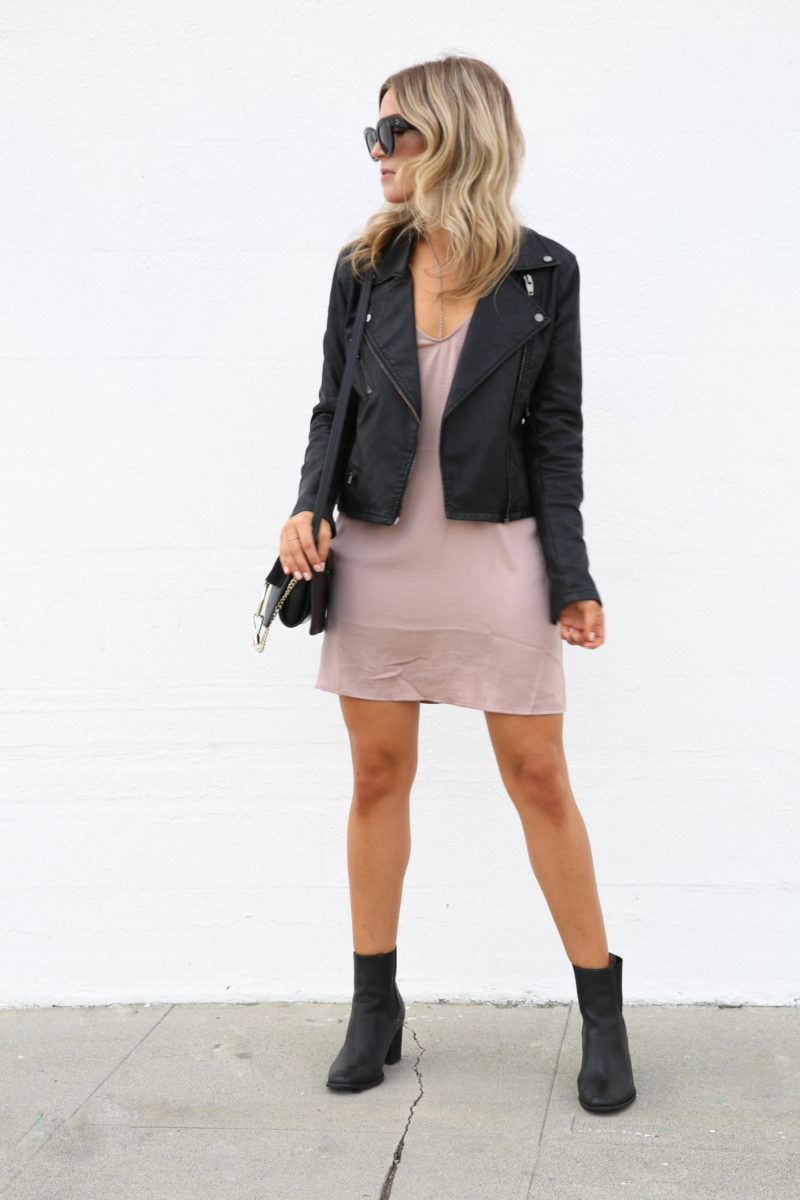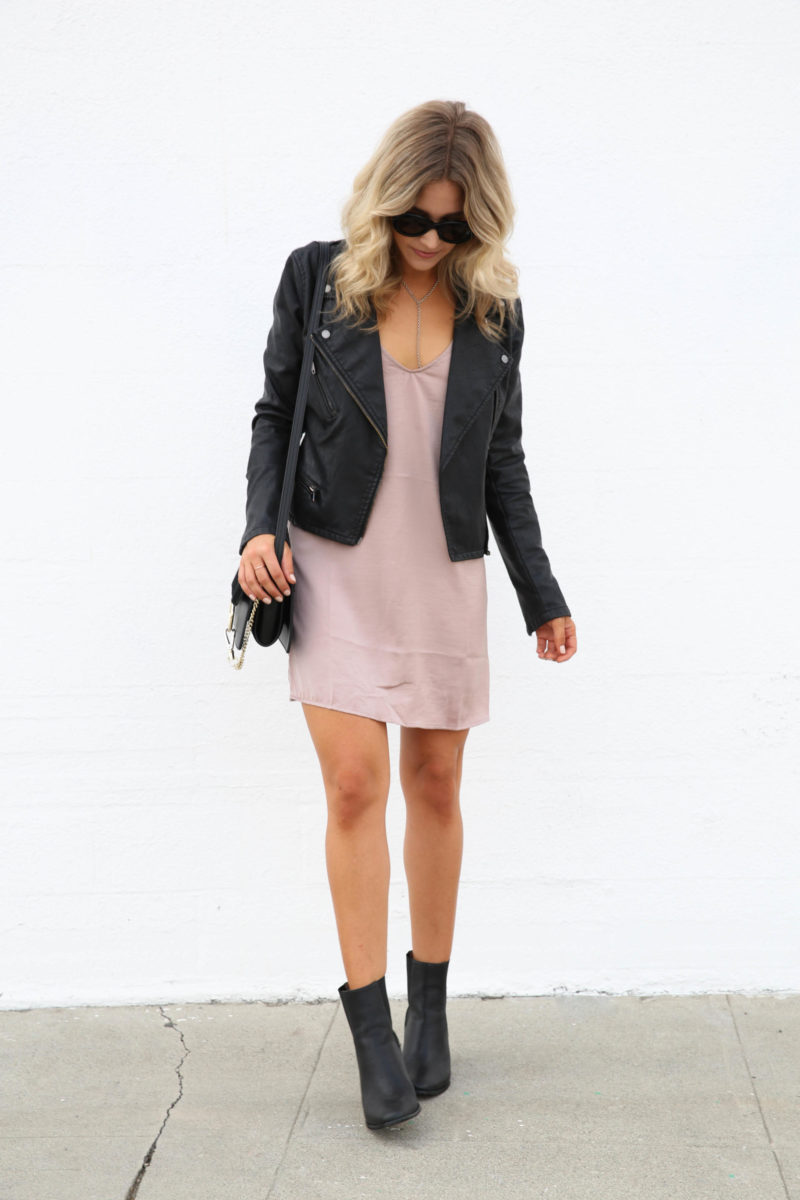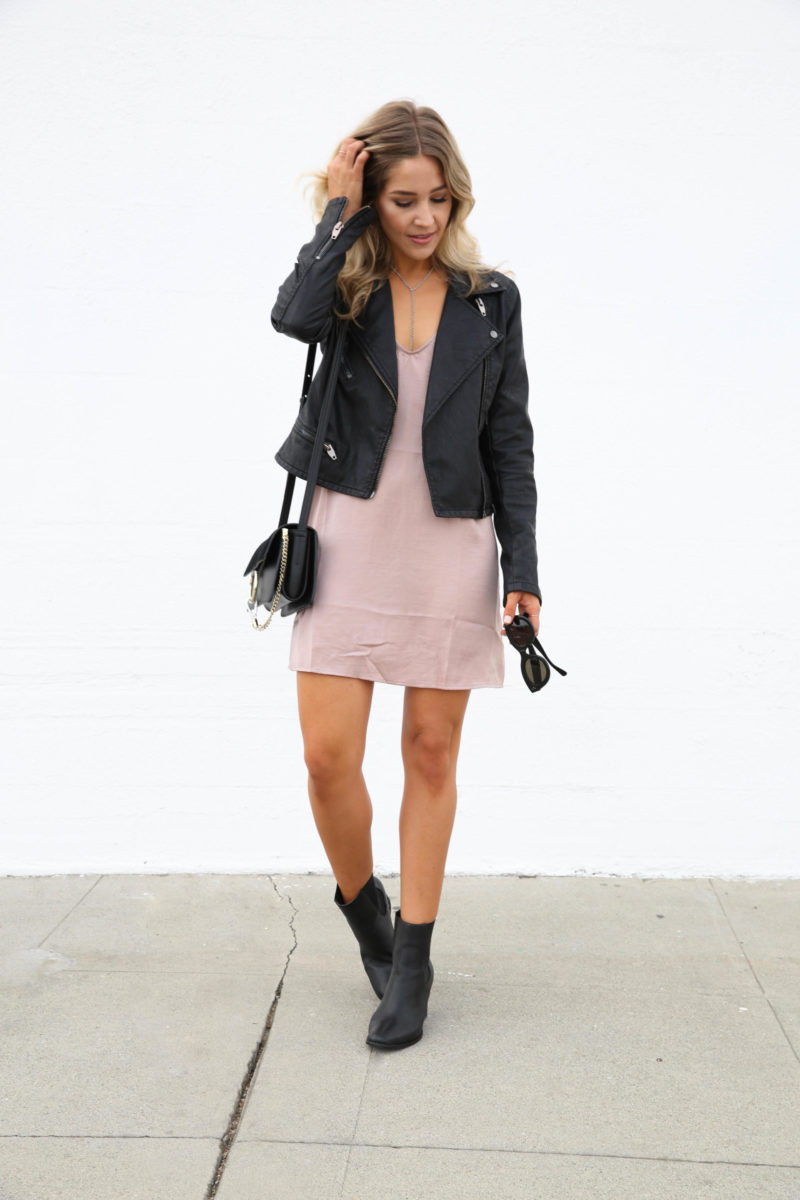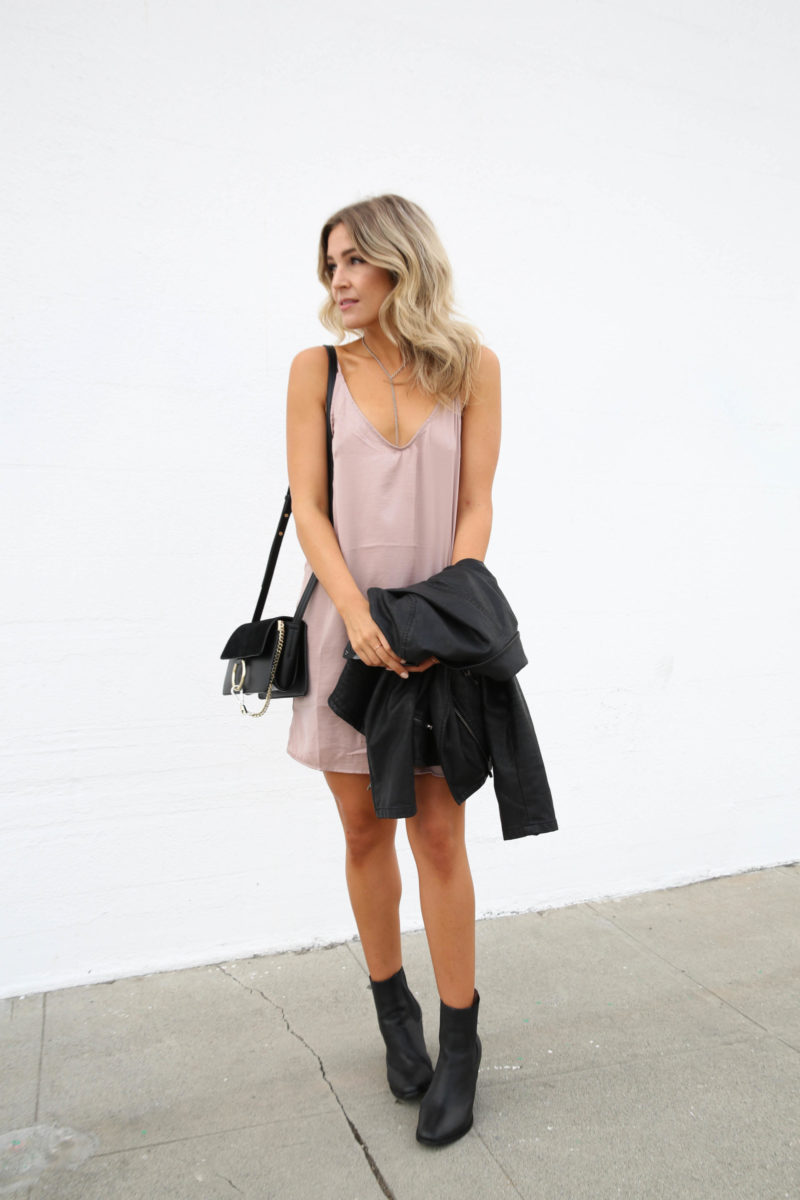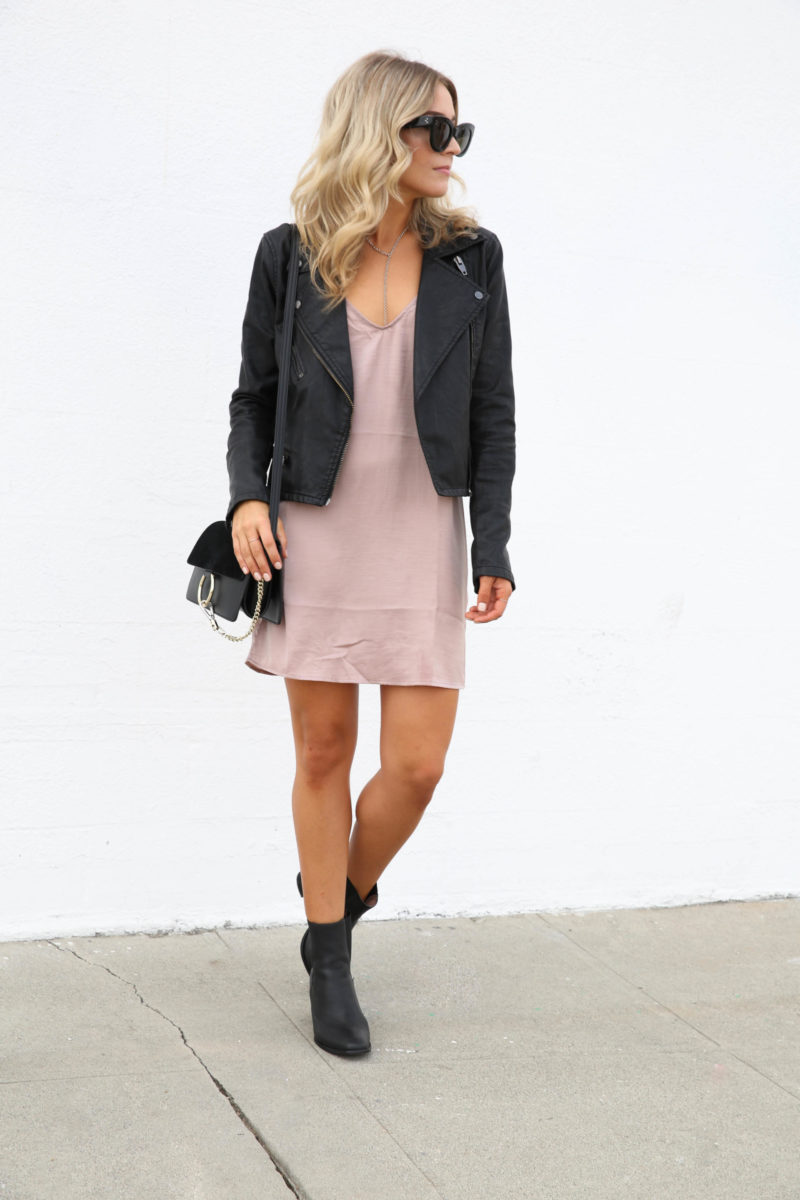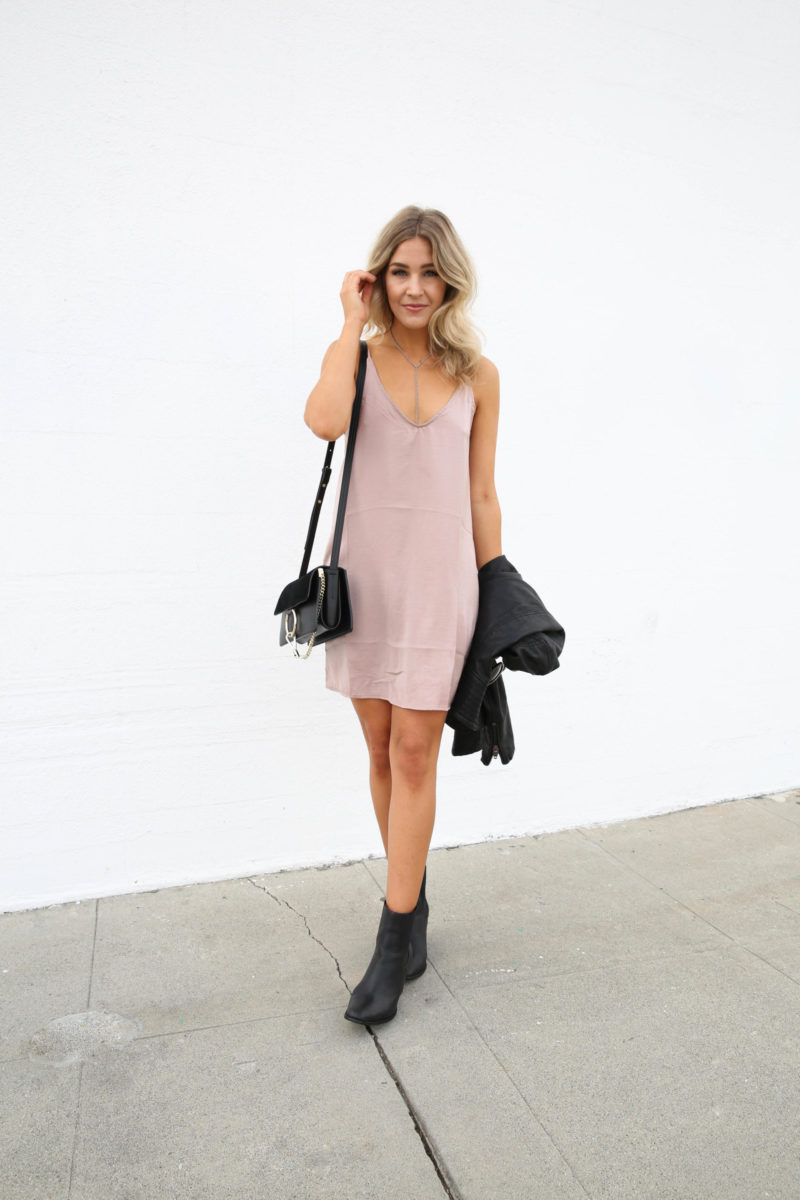 Dress, c/o 12th Tribe | Jacket, Nordstrom (similar) | Boots, c/o Maumero | Choker, c/o Yelena Noah | Bag, c/o Anna Xi
Photography by Leon Nyarecha