Happy Monday everyone!
Not gonna lie…I truly hope you've had a smoother day than mine; today's been one of those I just need a beer kinda days.
Thankfully I'm headed to a workout class after work that's sure to kick my butt, and will then promptly be ruining all of my efforts by meeting Brennan at one of our favorite beach bars to watch the basketball game – where I will for sure be devouring a cheeseburger and ice cold beer. Is it weird that that's what's motivating me to get through the workout? #CoachellaBod
Speaking of Coachella, I'm getting nervous/excited for my first time attending this year!
Not even really sure what I'll be wearing yet (procrastinator) but so excited to finally experience what all the hype is about.
I've got a couple of festival inspired looks comin' your way, and this dress is #1 on the list!
I actually wore this whole outfit to work on my birthday ( styled exactly the same way ) and loved it so much that I recreated it for the blog!
These open-toe booties are perfect for the vibe of the dress, and don't even get me started on the black and gold embroidery and open back.
Also, did you see that we got another Podcast episode up? It's all about FOMO, and how we just really need to stop worrying because we really aren't missing out. Check it out, rate, and subscribe! If you have any feedback, questions, or contributions…email us! hello@notokaypodcast.com.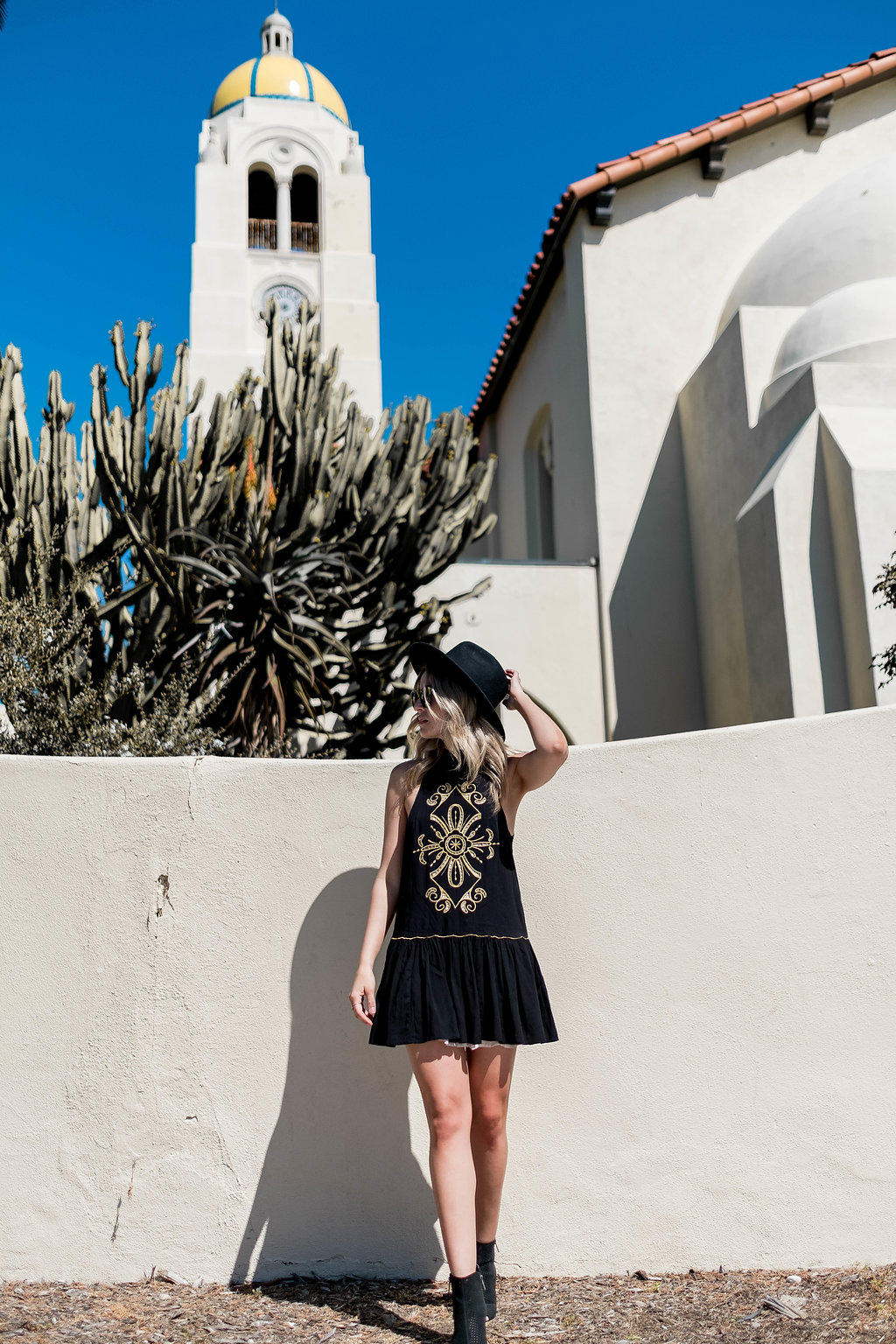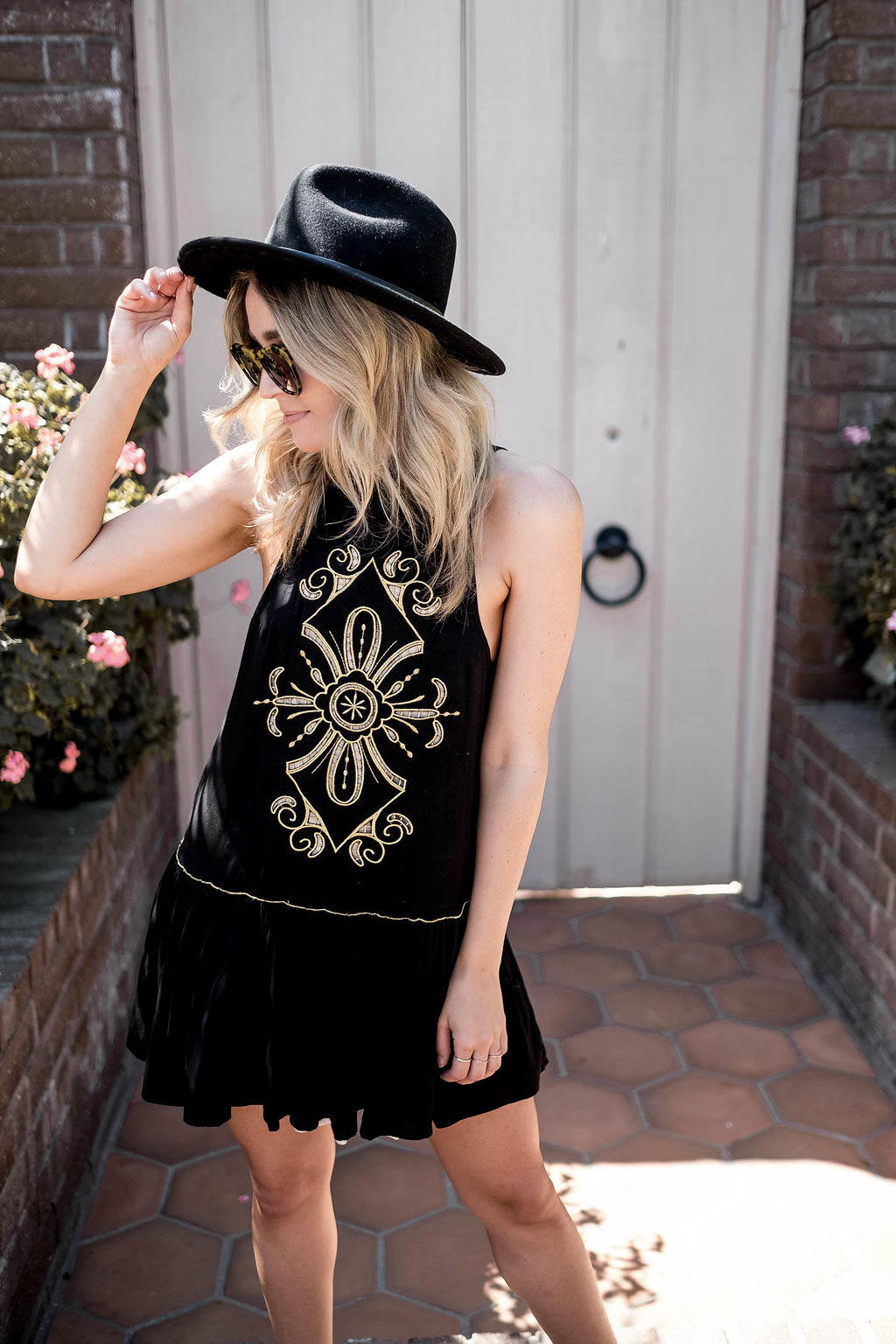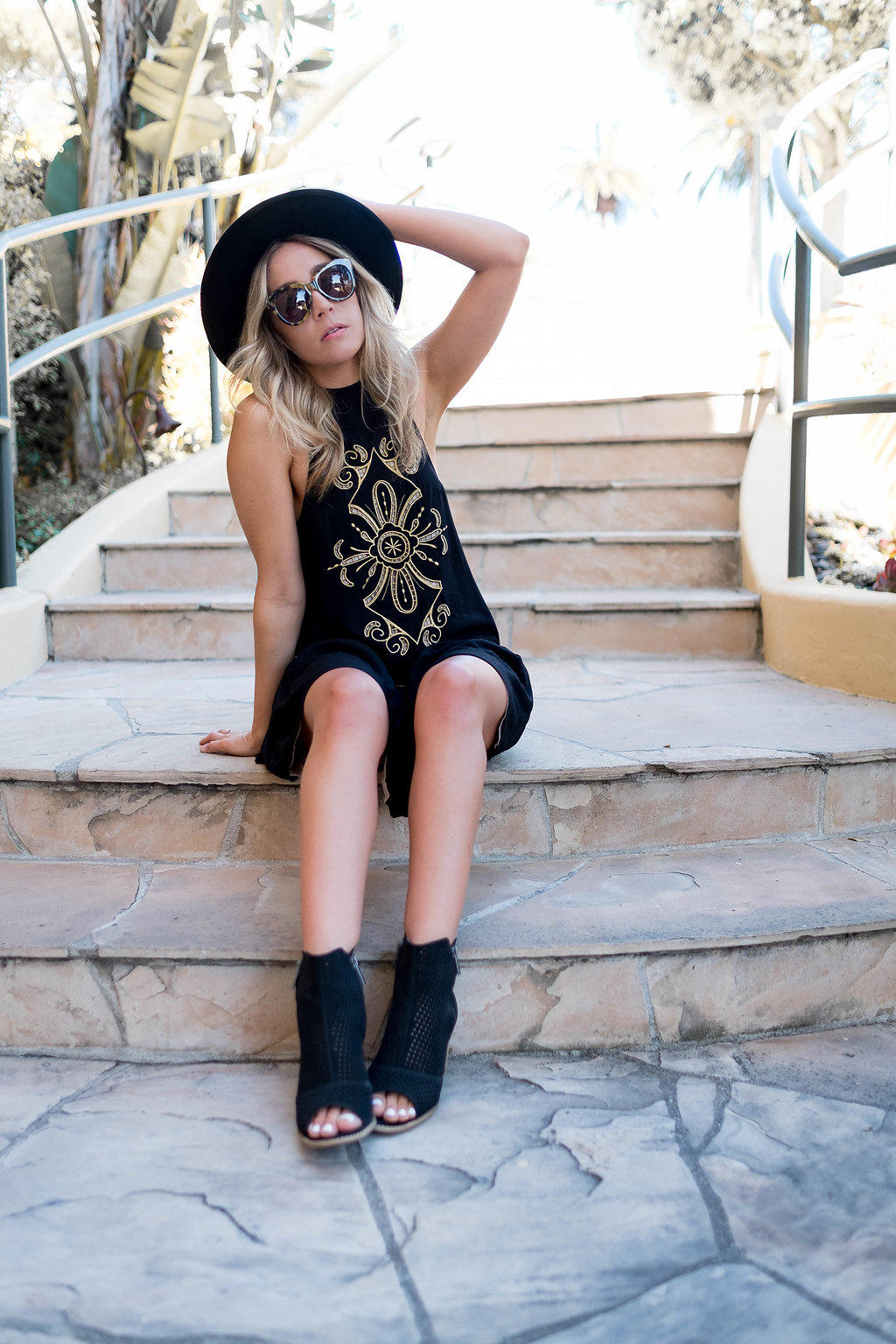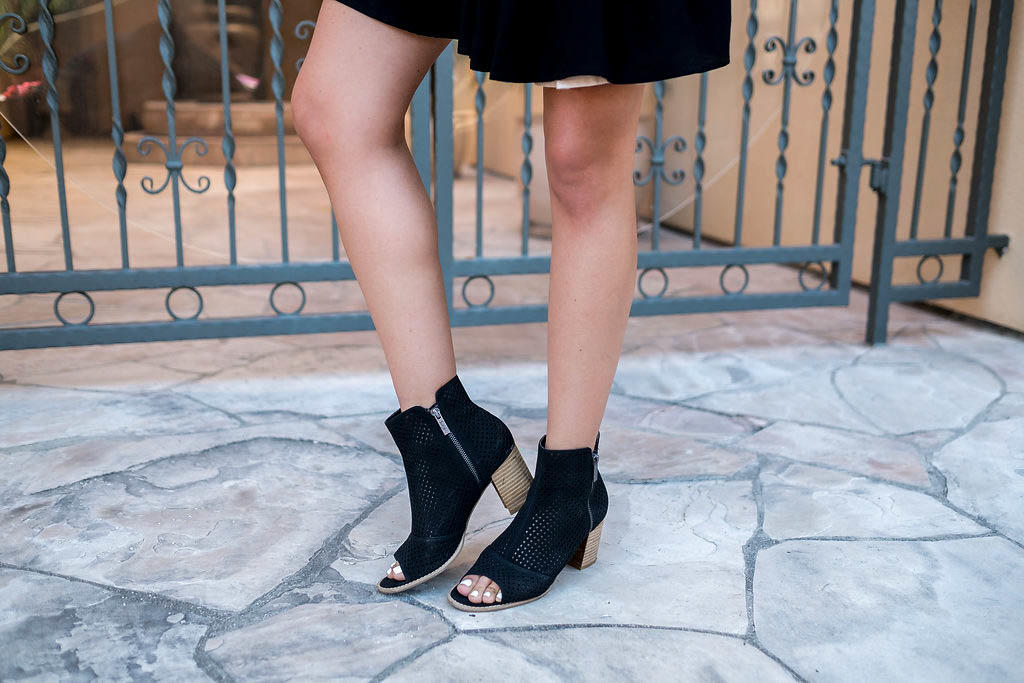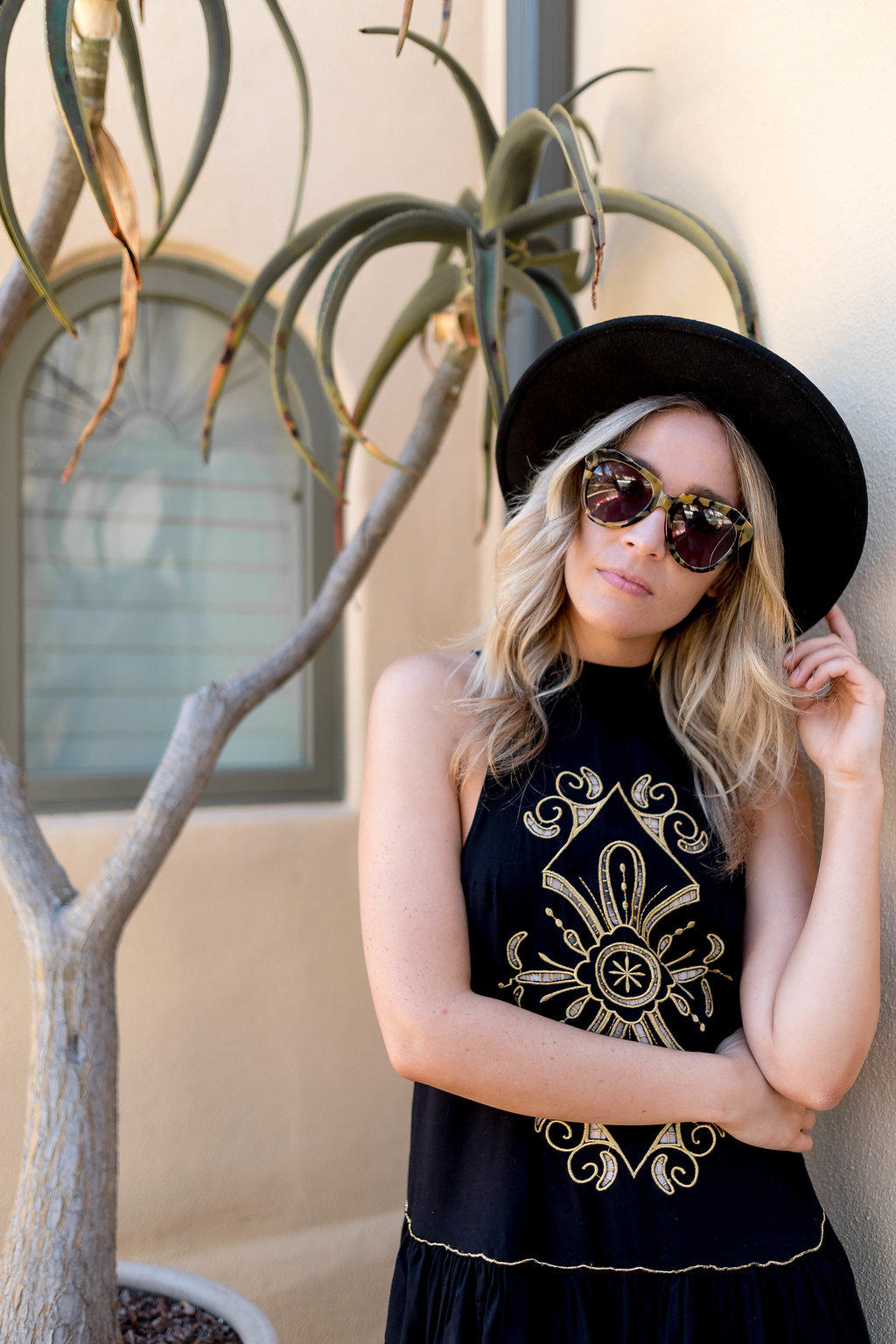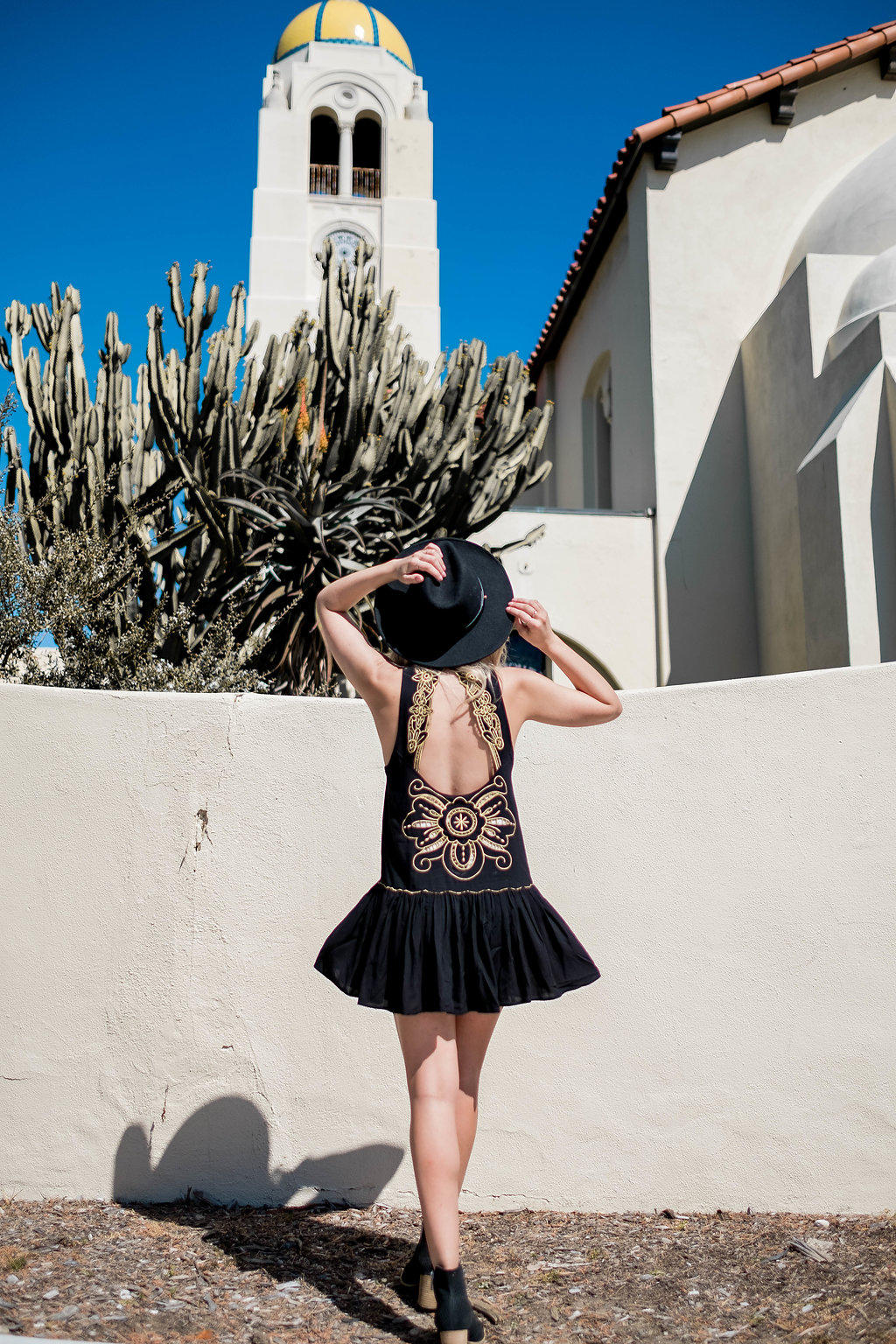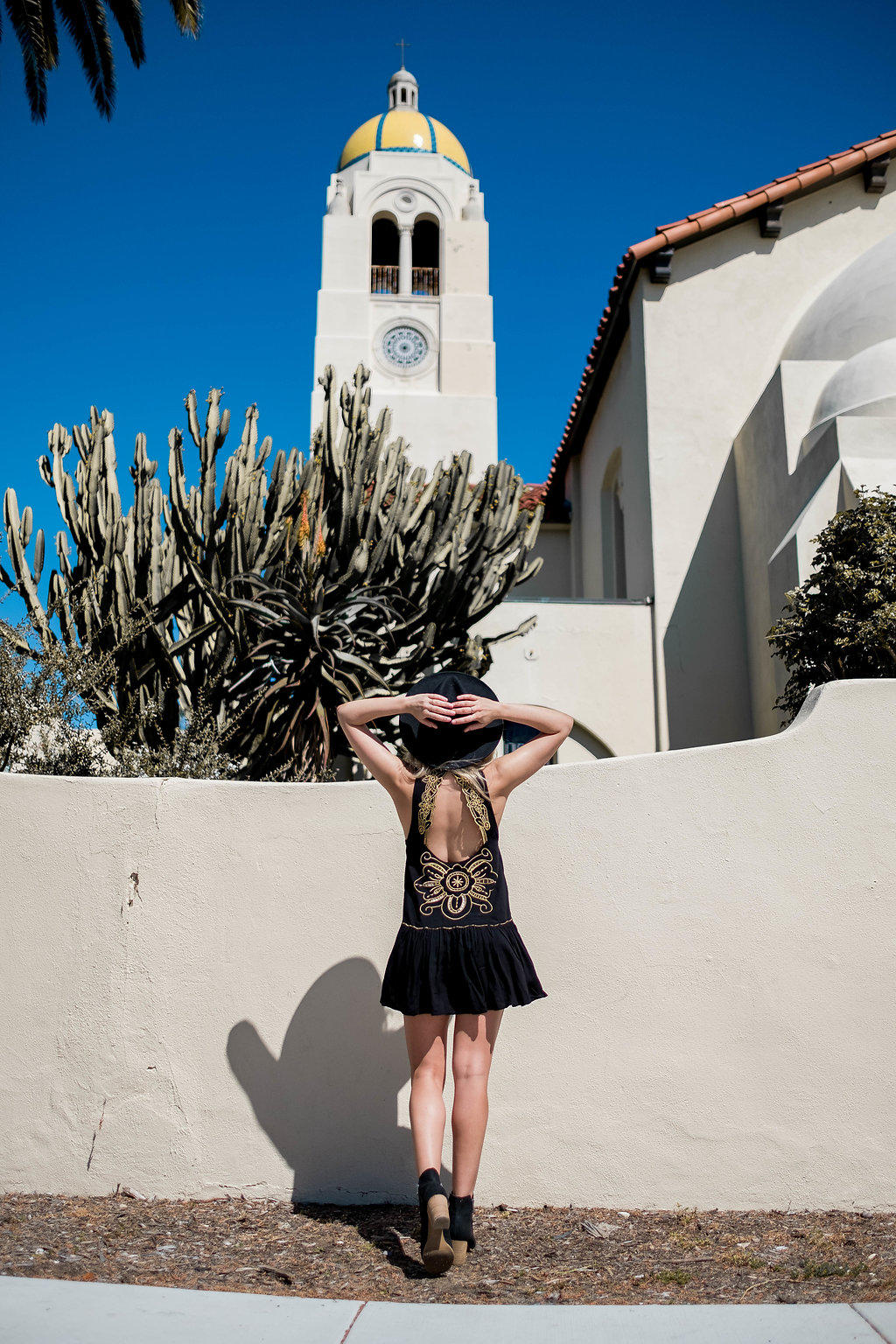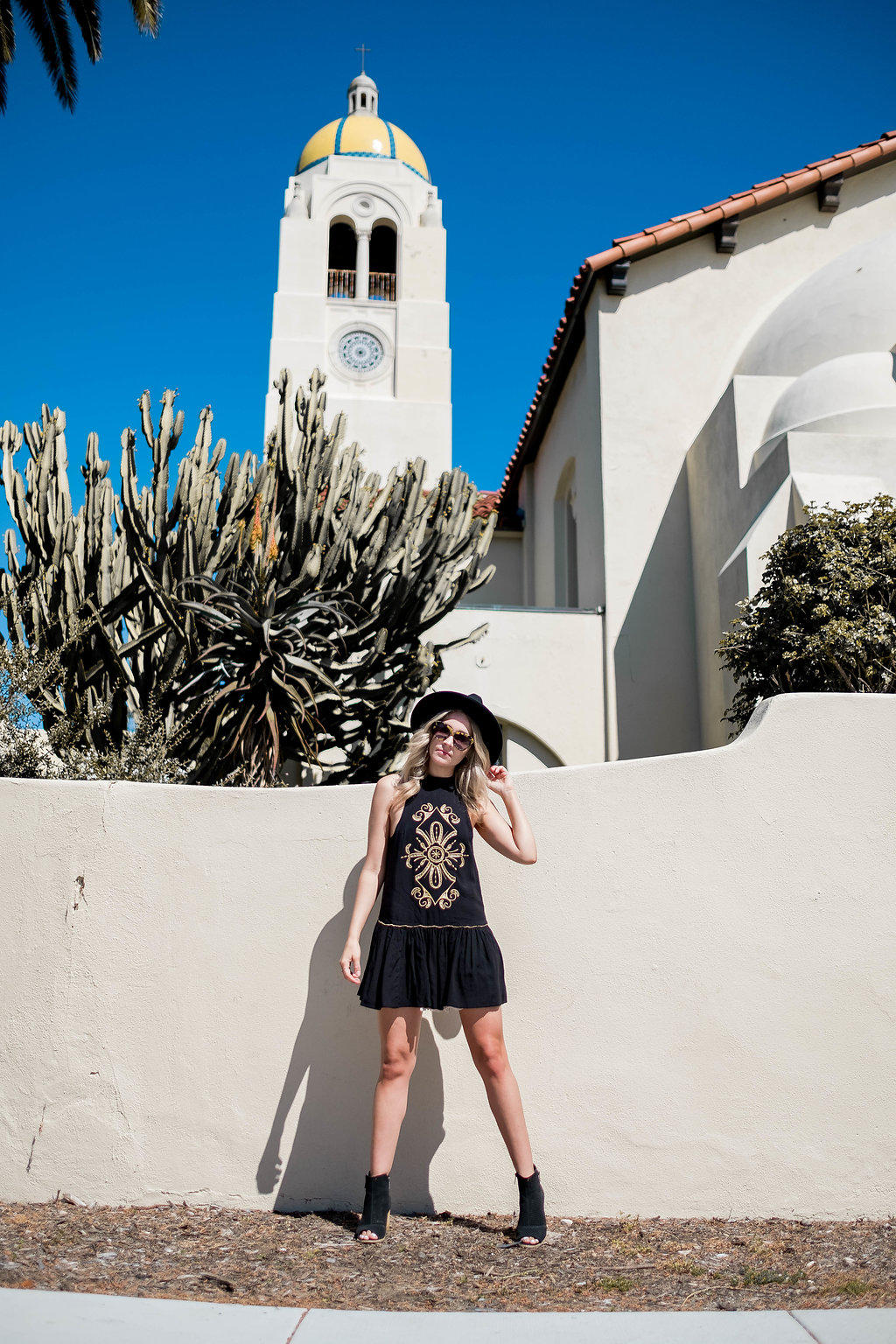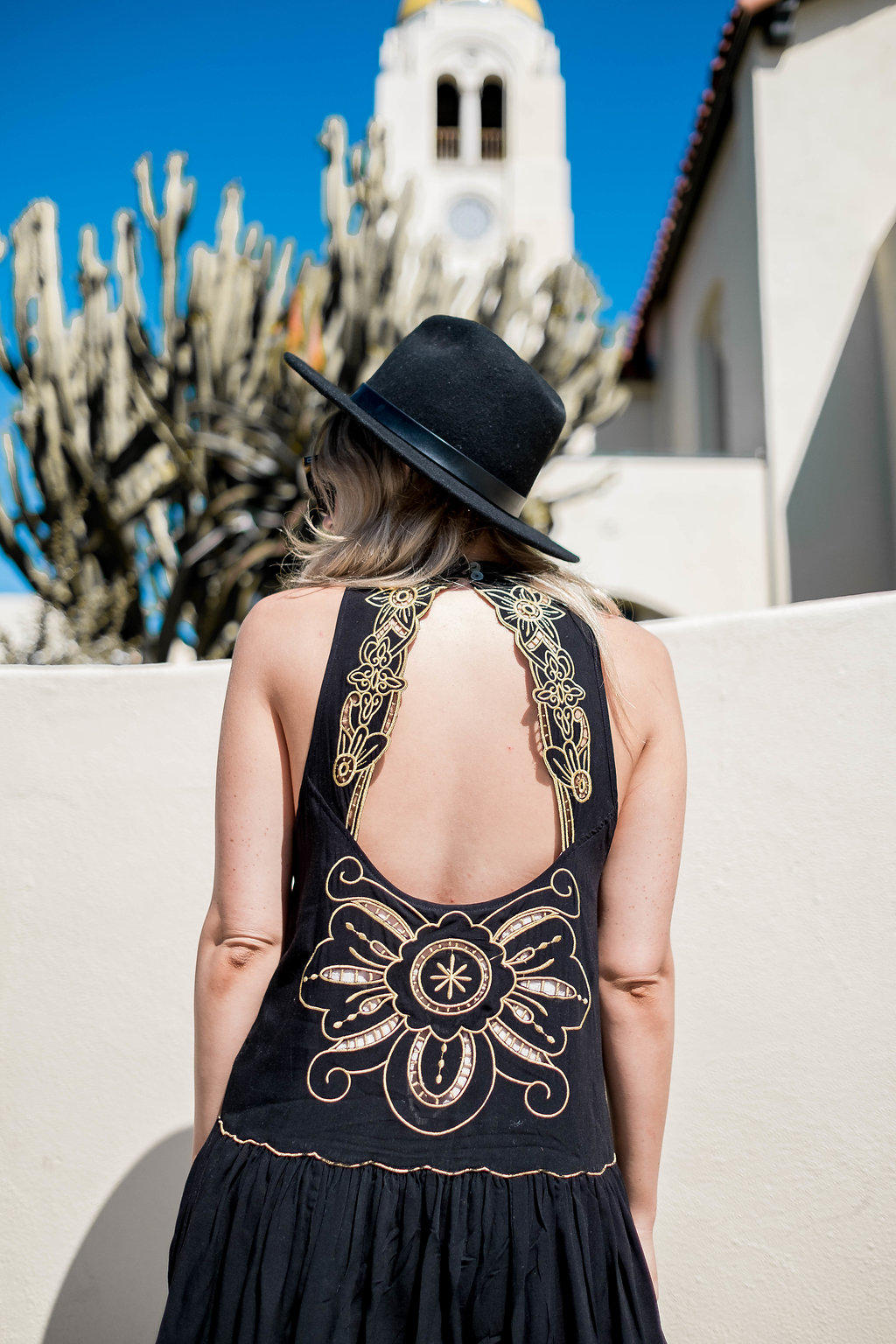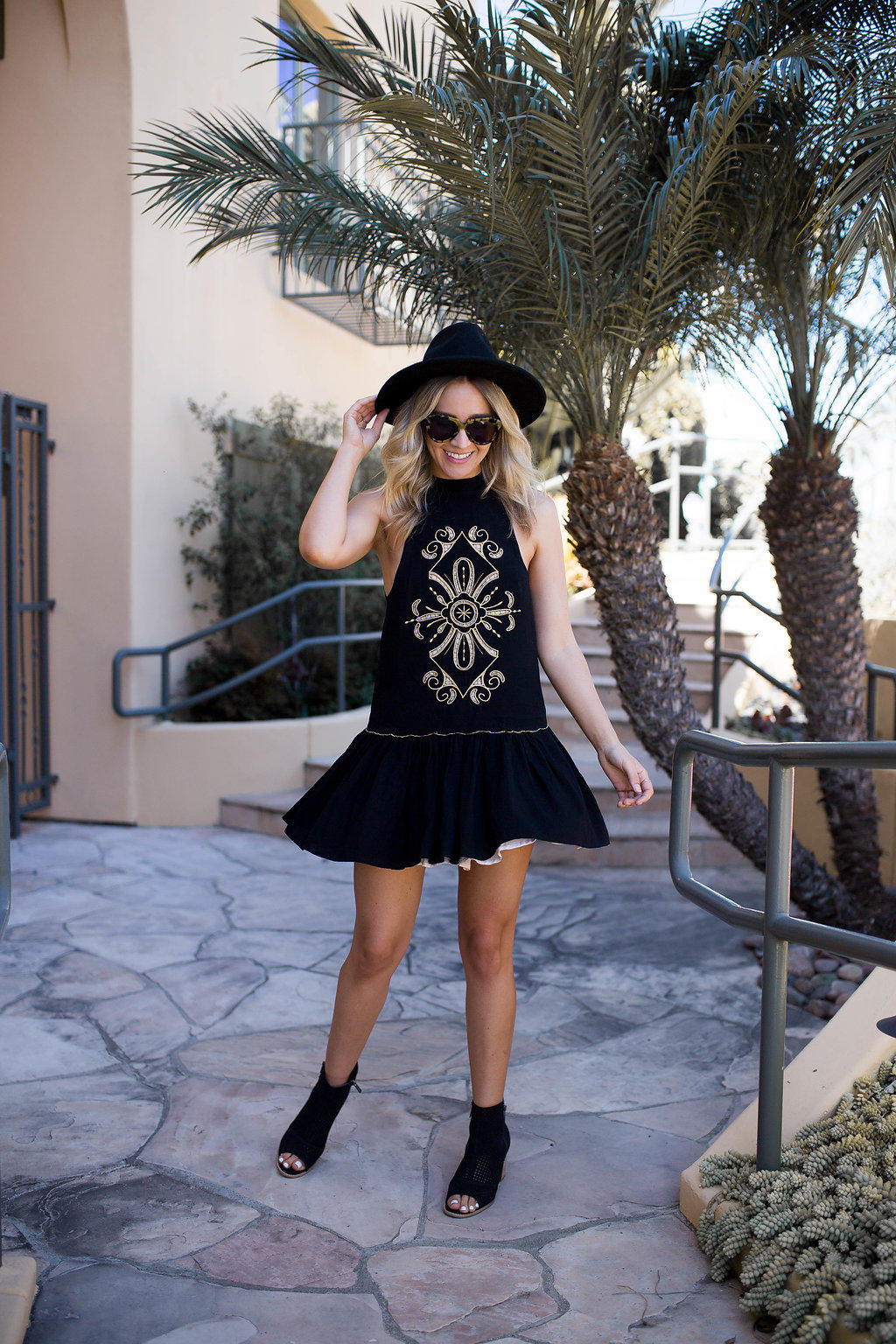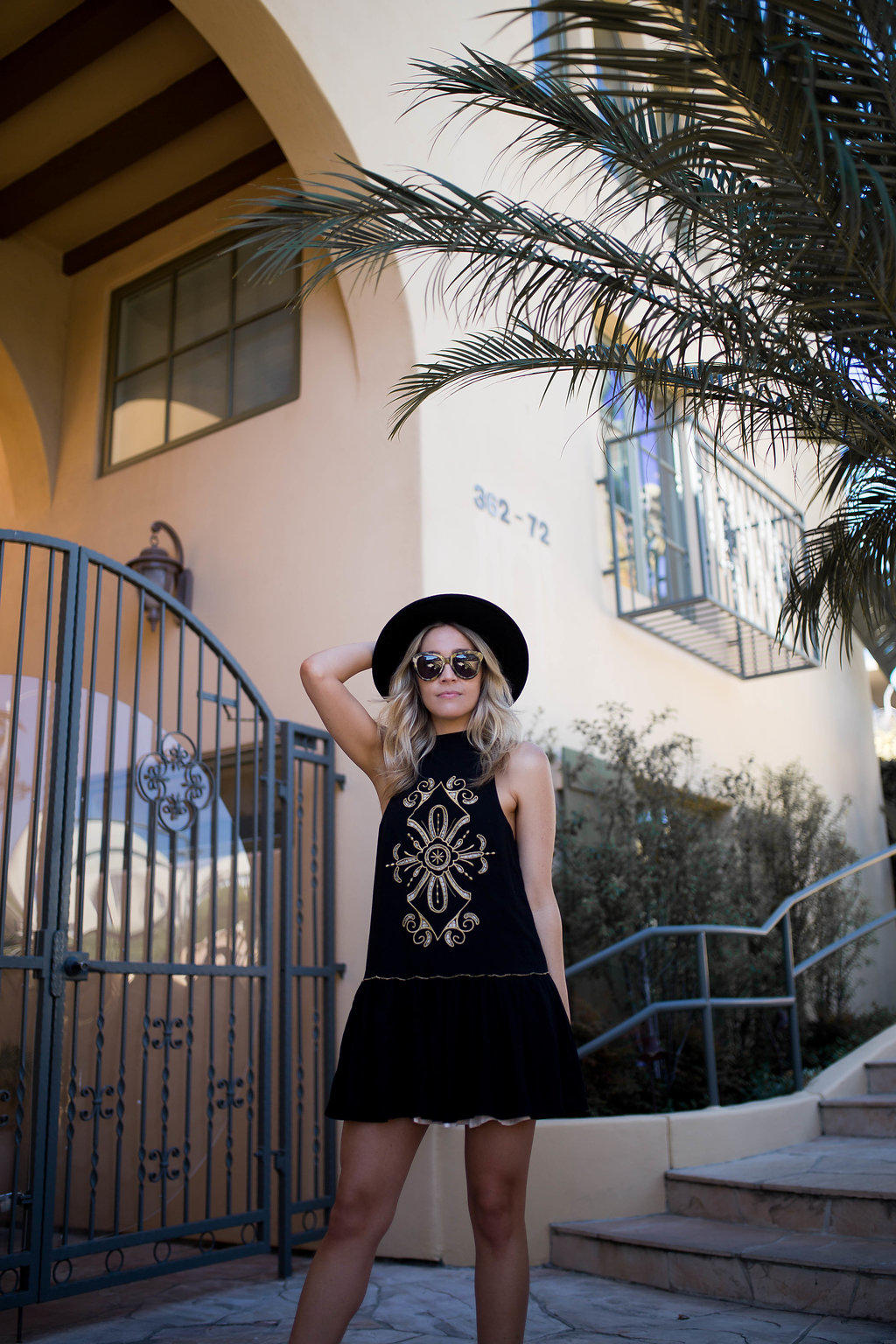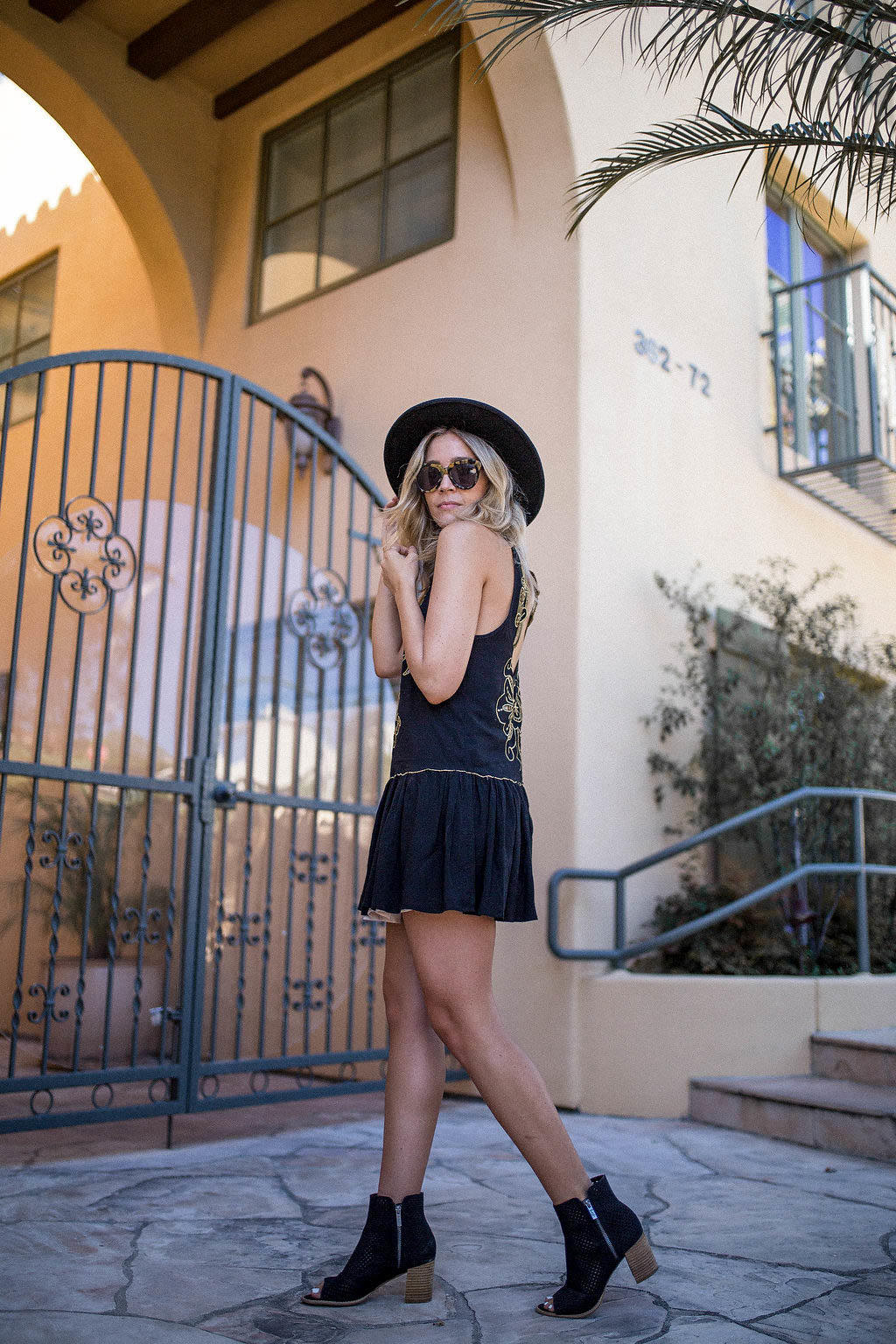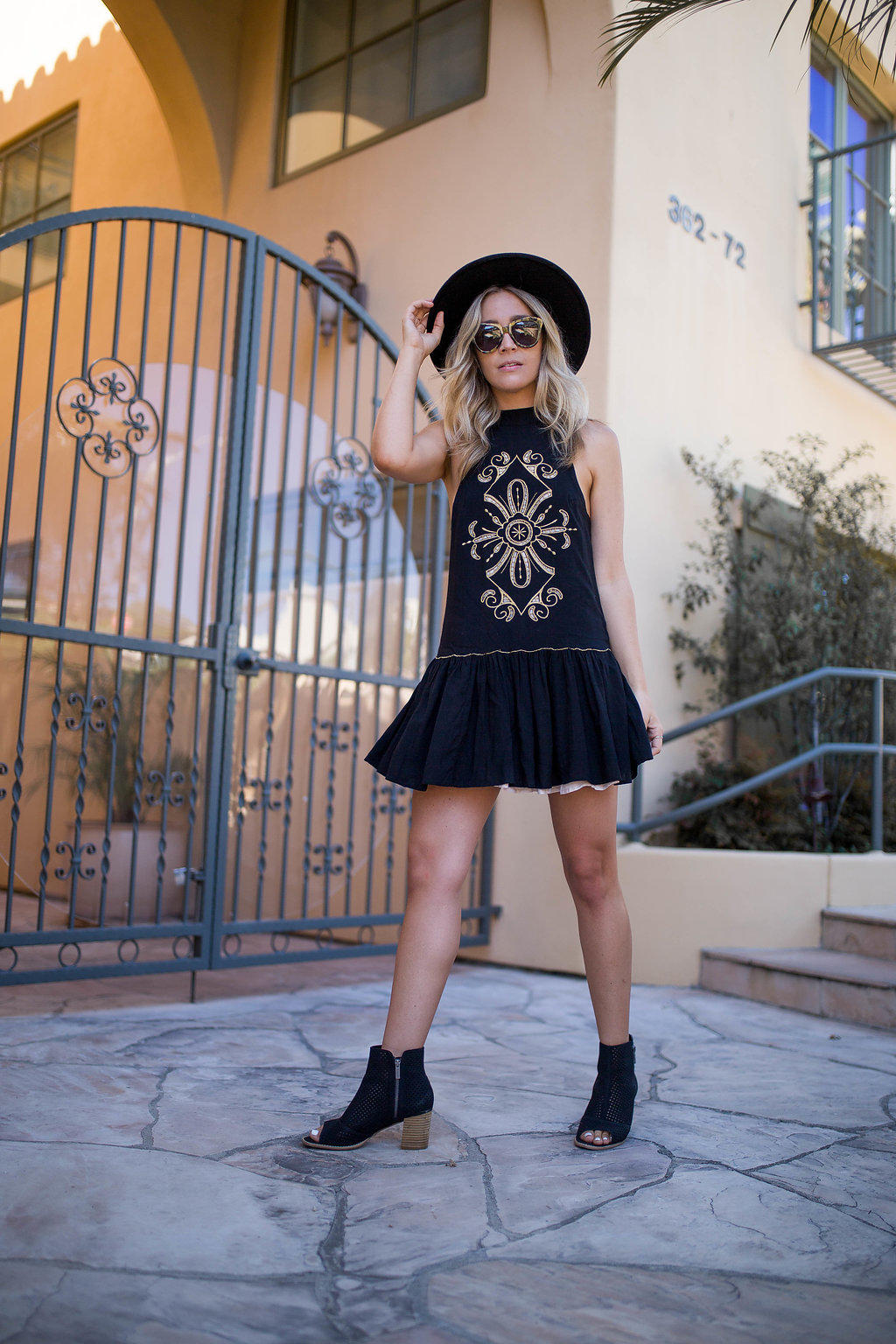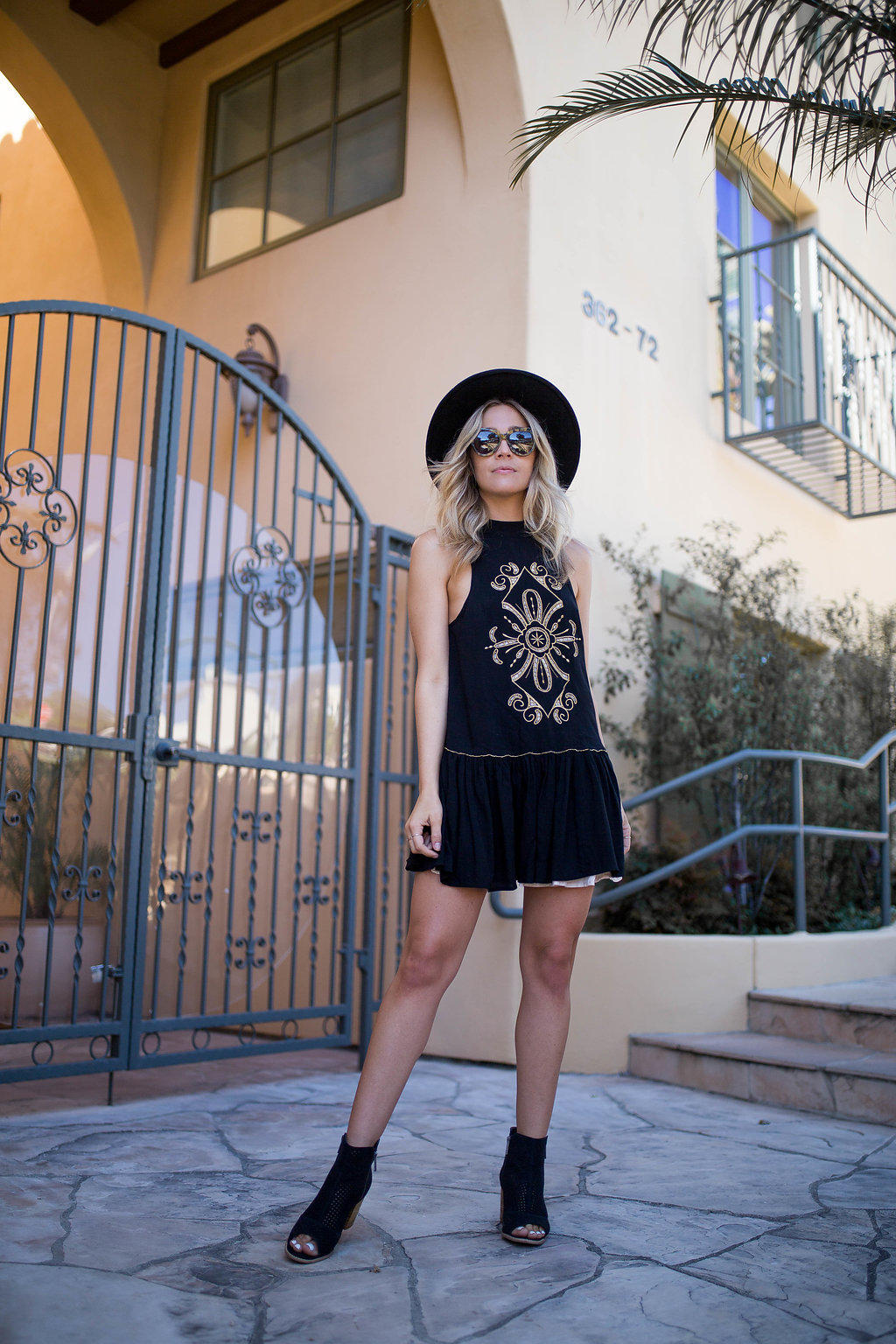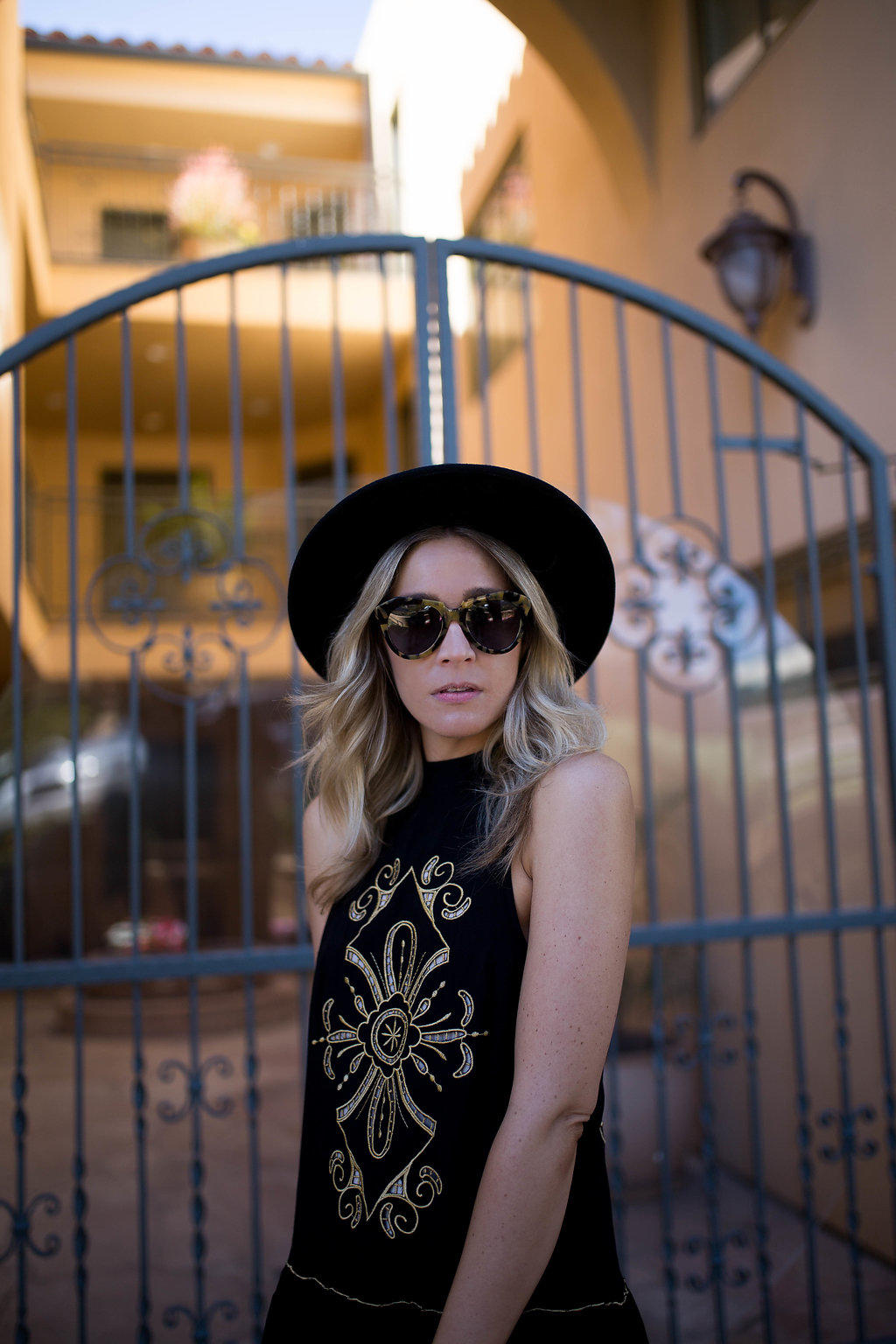 Dress, c/o The Shopping Bag | Booties, c/o Mari. A
Photography by Clinetography