Hi guys!
It's been a hot second since I've posted a blog, and I apologize, but I do promise that there are actually some very exciting things in the works.
It may seem like I've been MIA on social media lately (which…let's be honest I have posted 2 IG's in the last 12 days….sooooo that for sure counts as MIA)
BUT. I have been working like CRAZY to bring you guys a ton of newness.
---
For one thing, I've officially teamed up with Matt from Clinetography to produce consistent, unique content for you guys! FINALLY.
Shooting consistently for this passion of mine is literally my biggest stress in life. I get major anxiety when it comes to asking anyone for help, so I really don't ever ask a photographer to shoot unless they approach me first. Whichhhhhh is once in a blue moon.
So you can assume how elated I am to find someone who is just as passionate about his craft, and equally as eager to create consistent content!
Matt is SO talented and is so dedicated to his career! Him and his wife work together, and just had the most adorable baby girl! Needless to say, they're a true blessing to me and Blonde Collective. I'm excited to see what we come up with in the next few months!
It's so refreshing to be working with someone who is pushing me outside of my comfort zone. He legit said "don't do the normal blogger thing" on our last shoot. WHICH I LOVED. Because idk about you, but I'm a little bit sick of scrolling through my IG feed in the morning and seeing all these peeps continuing to do the same damn thing. I mean, obviously I'm just as guilty of it all. But c'mon. I'm just a girl trying to wake up for a 6 am workout class, not fall asleep again after I get home in my gym clothes…make a yummy breakfast in my mini-kitchen, figure out the proper coconut milk to cold brew ratio…and get to work without someone yelling at me to get off the sidewalk with my bike bc I'm too scared to ride it in the street with the cars (#anxiety).
Like…let's cut the crap and create brilliant, inspiring things and be honest about the annoying shit that happened throughout our day.
Because life is hard, and all we have is each other. And I'm pretty sure it's safe to say we're all going through MUCH more similar things than we may make it look like on IG.
ANYWAYS.
We shot last Sunday in San Diego and I have about 10 new looks comin' your way…all way different than what I normally post (RIP to the white wall)…so stay tuned!
---
Second…before we head to the news – how COOL is this vintage Calvin Klein belt? It's my mom's from the 90s, and when Tommy Hilfiger suddenly exploded back onto the scene I asked her to raid her closet for any and all remaining threads she may have from TH.
Sadly, she gave it all up – BUT she just so happened to have this gem still. I'M A FAN.
I've found myself grabbing it more often than my overdone double buckle belt that I love oh-so-much, and get so many compliments on it!
I love saying it's actually vintage 😉 and really love sporting something my mama has pictures wearing from when I was a baby! Who woulda thought.
---
AND FINALLY.
THE EXCITING NEWS.
If you follow me pretty closely on my social media channels then chances are you already know about this…so, sorry if this is boring, old news to you.
BUT.
DID YOU SEE THAT ME AND MY BFF STARTED A PODCAST?!?!?
It's called 'Not Okay' and is basically about anything and everything that happens to you in your 20 that makes you go "that's just not okay."
It started because a couple months back I was trying to figure out how to transfer my existing 401k balance from my previous employer to my own IRA account.
BOY DID I HAVE QUESTIONS.
Where do I open an IRA account? Do I go the Traditional or Roth route? Am I going to lose money transferring it? WHAT DO I DO WITH THE MONEY WHEN IT'S IN THERE? WHAT IS LIFE??!!!!!
I asked my mom (and I love you mom), but her answer was "take a course at a community college." UMMM I DO NOT HAVE TIME TO DO SUCH A THING.
So I took to google. "456,753 results are available for this topic" OKAY DON'T HAVE TIME NOR DO I UNDERSTAND WHAT ANY ARTICLES ARE EVEN SAYING!!!!
Thank god my friend could walk me through it because her dad helped her open up hers.
ALL OF THIS TO SAY…not knowing about adult things that are vital in planning for your future? Not. Okay.
Hannah, who I used to work with and you probably see on my Snapchat/InstaStory frequently, had a similar frustrating experience with her taxes this year.
After venting everyday to each other, and swapping stories about things our friends wanted advice on, we realized that we needed to do something.
There had to be some way to (1) work together again and (2) reach more women (and men if they want to listen) and educate them on the basic, VITAL things involved in adulting, and talk all things relationships!
This is when Hannah had a "brilliant beyond brilliant idea" (name that movie). After a long Sunday brainstorming and planning what we wanted this channel to be all about, 'Not Okay' was born.
We only have two episodes up right now, and Hannah is living the Parisian life in Paris right now for this week….but GET EXCITED for 2 new episodes a week when she gets back!
We reallyyyyyyy want to know what YOU want to talk about.
So much so, that we made a business gmail account (SO OFFICIAL). SO PLEASE EMAIL US CUZ RIGHT NOW IT'S SAD TO NEVER HAVE ANY NEW EMAILS!!!!! (hello@notokaypodcast.com)
We want to hear horror stories, good news, questions, complaints, critiques, life updates, LITERALLY ANYTHING YOU CAN THINK OF. Because that's what 'Not Okay' podcast is. A place to drink rose, or coffee (one episode was recorded at night, one on an early morning, and those were our drinks of choice while recording) and just talk to your girlfriends.
We're here for anything you may need, and to fill in any of the gaps that are making you go "WTF" every single day.
We're SO EXCITED to see where this fun project goes, so if you're interested in listening, click here!
There's also a podcast tab at the top of my page dedicated to anything and everything Podcast 🙂
---
That's all for now!
xo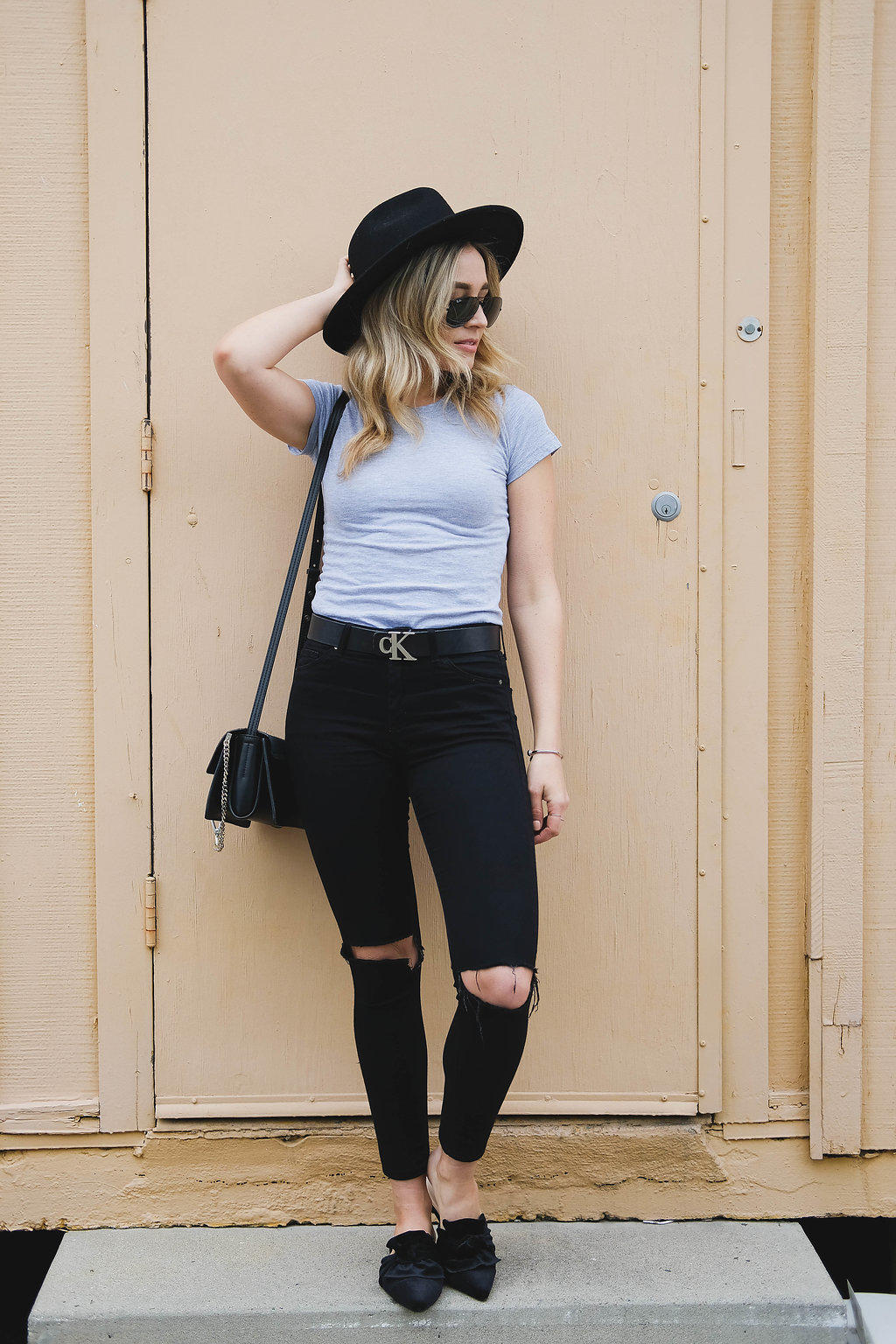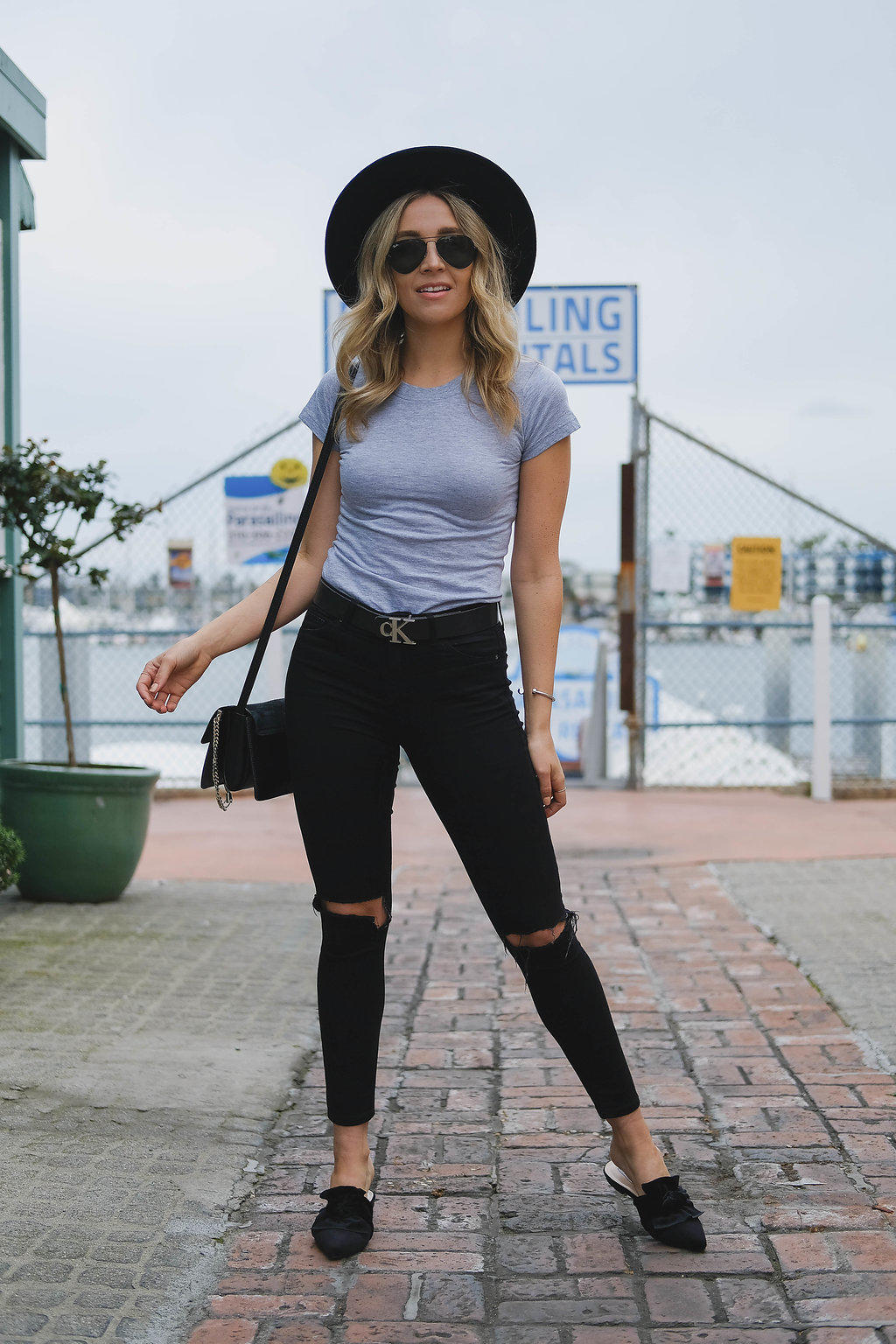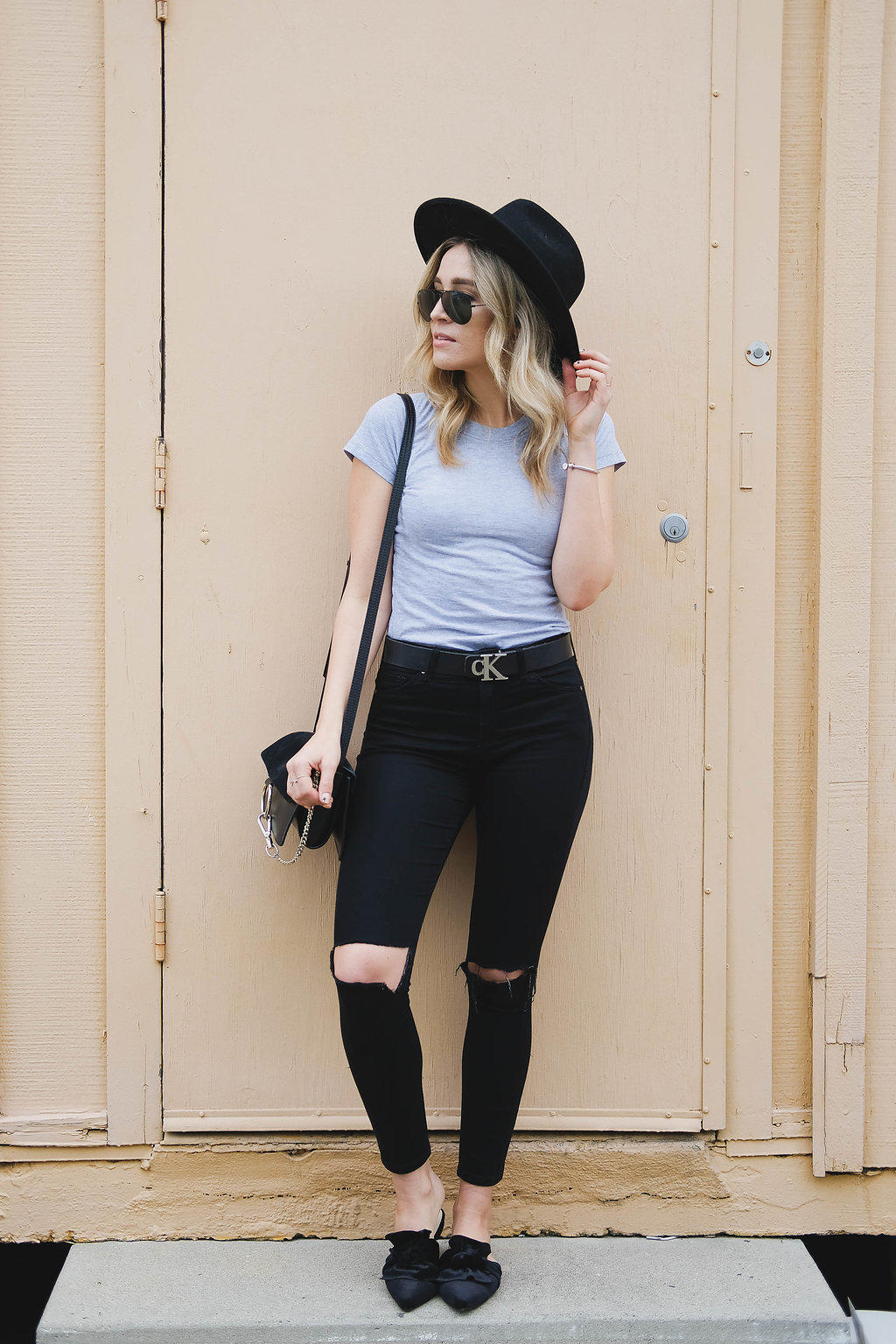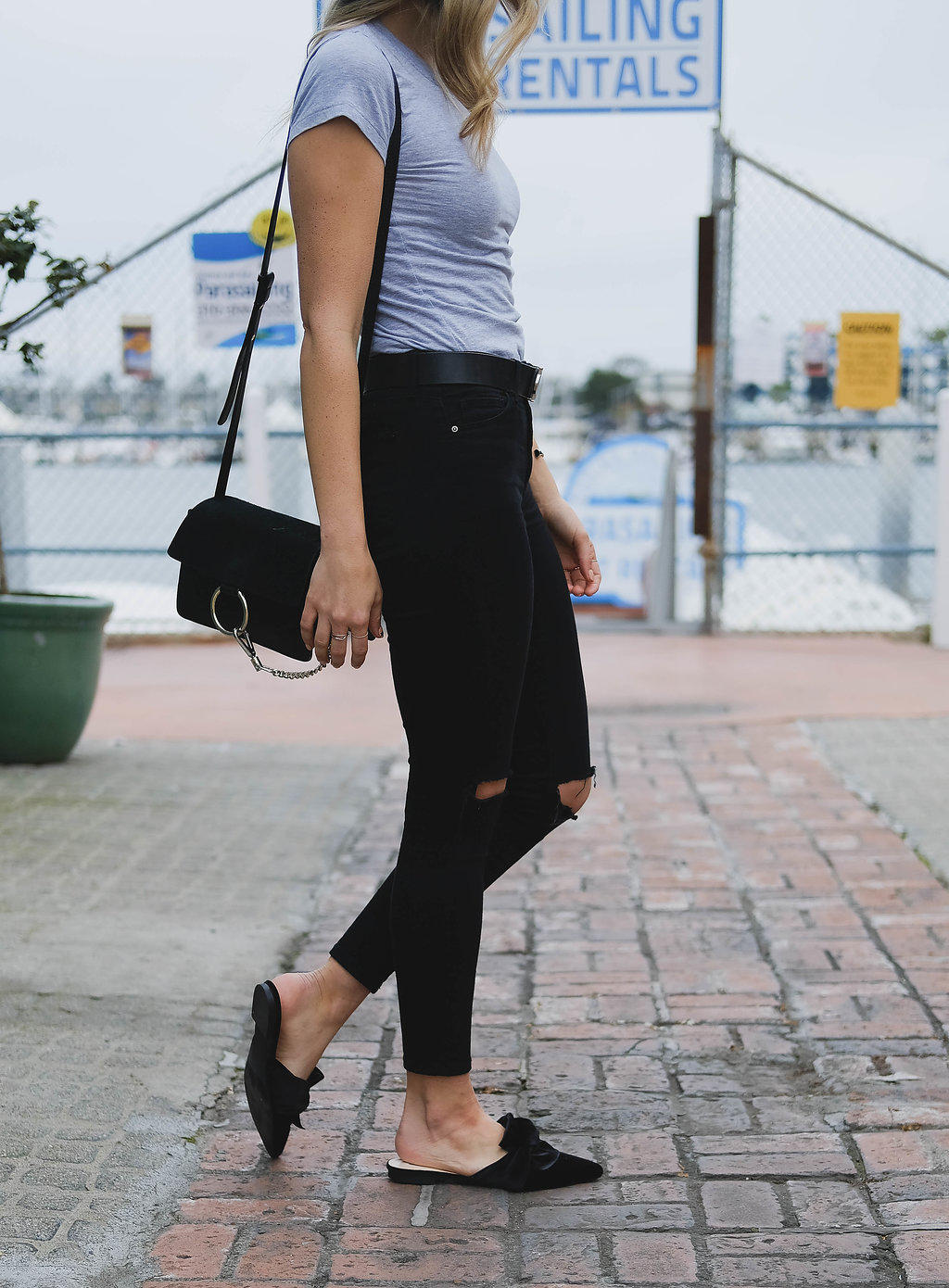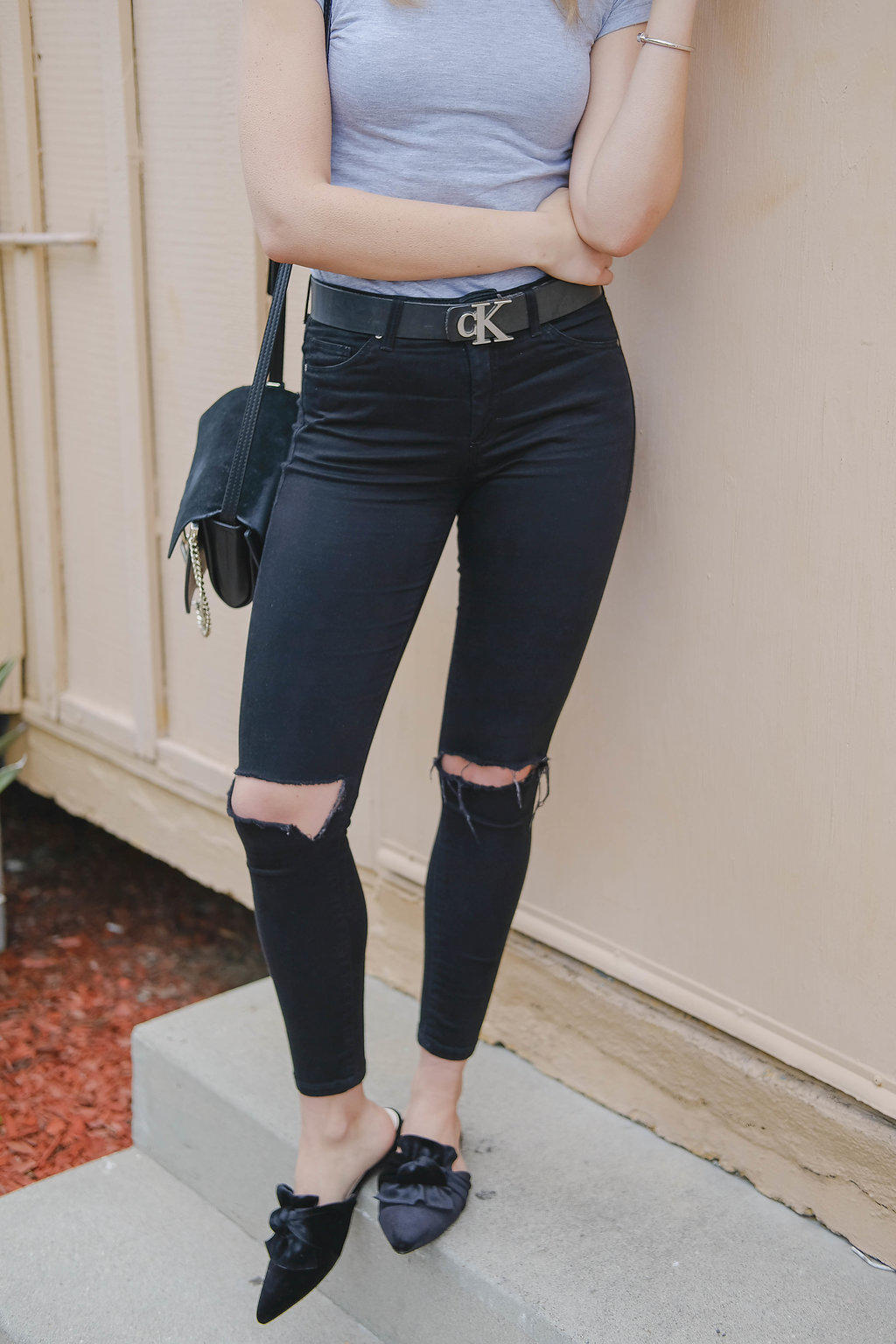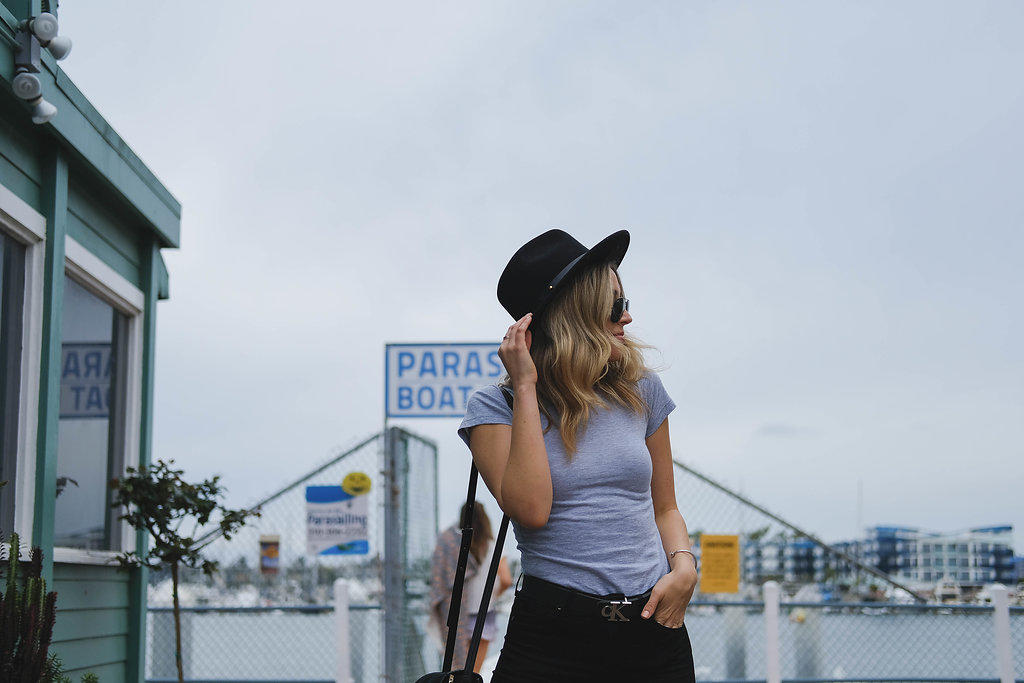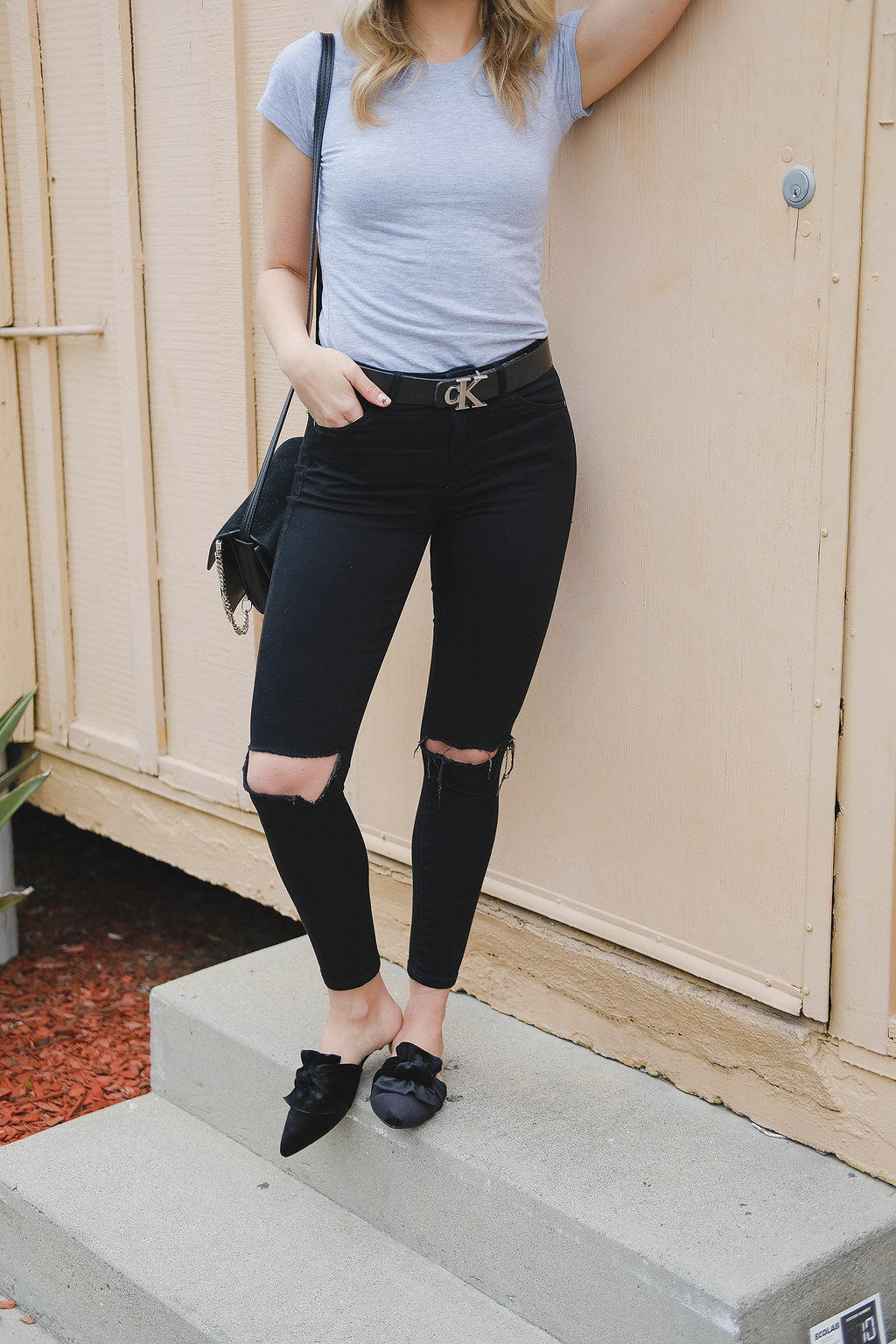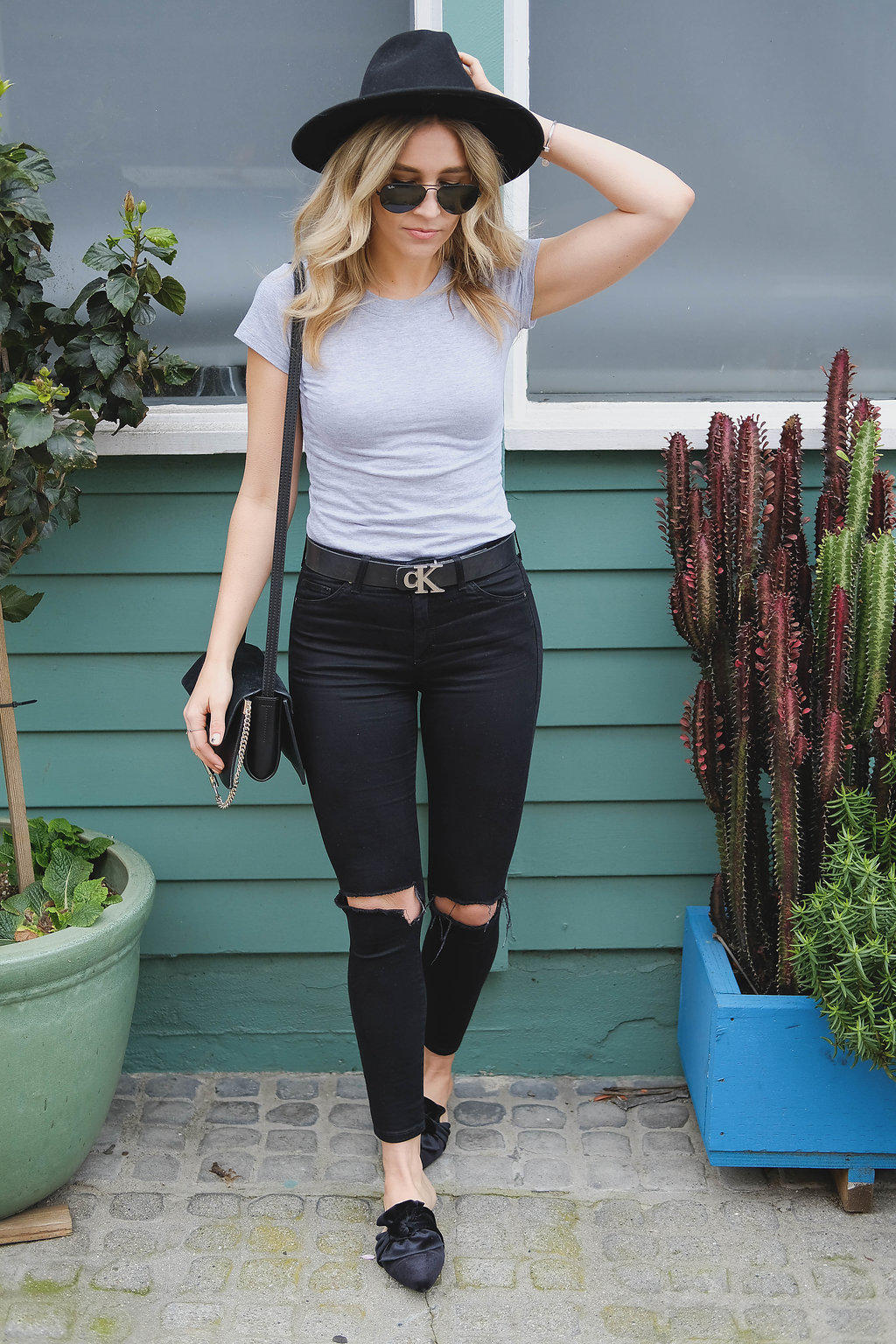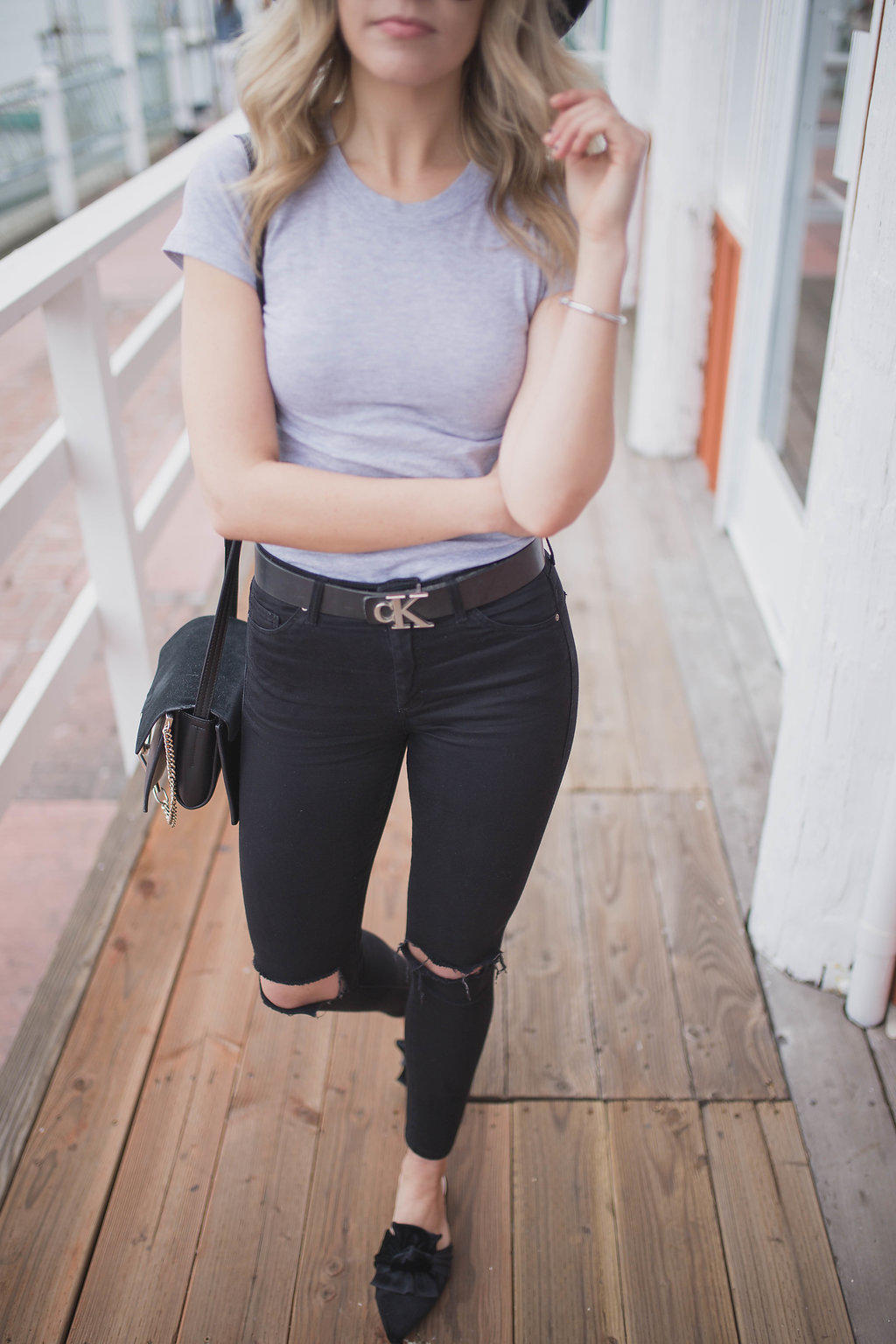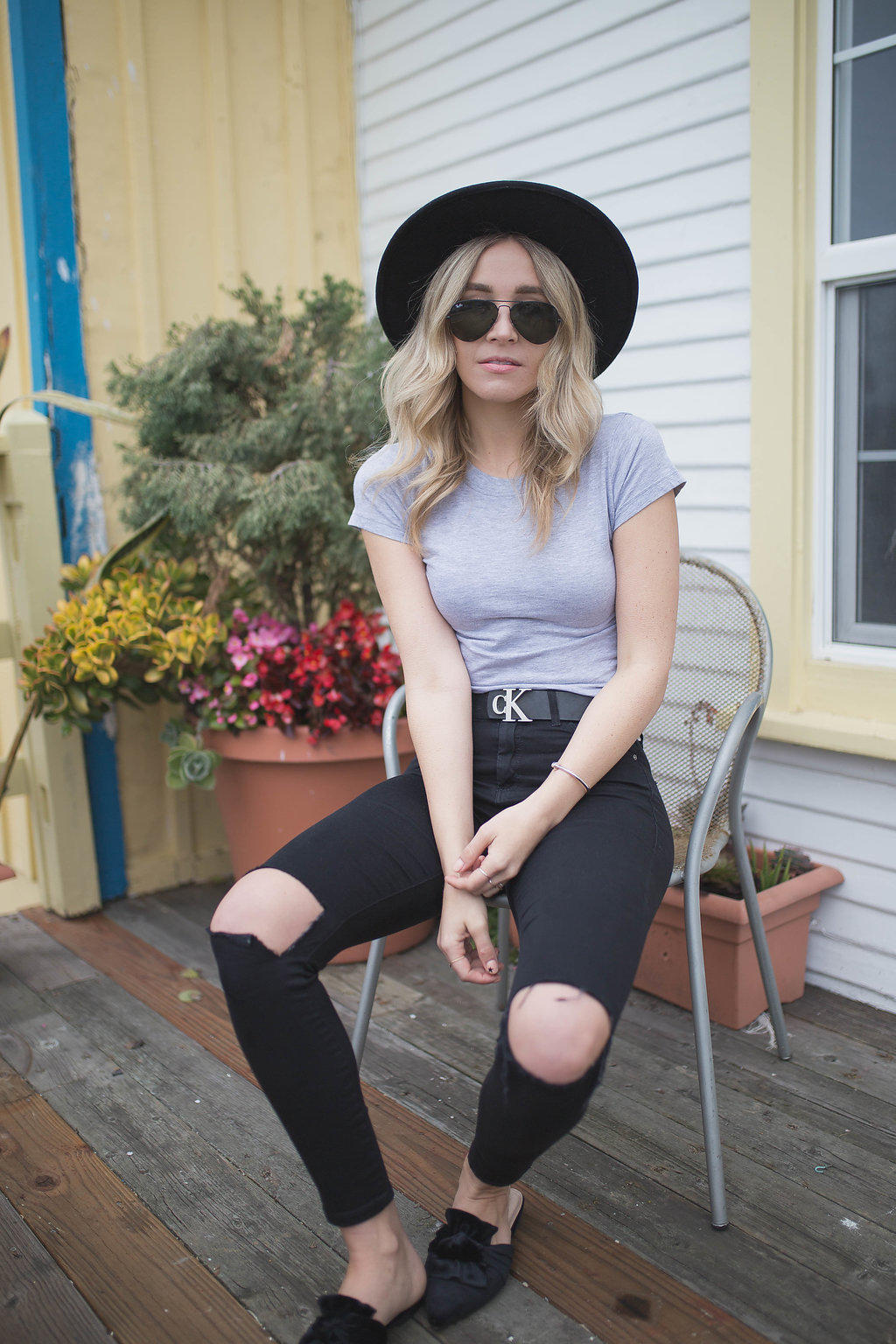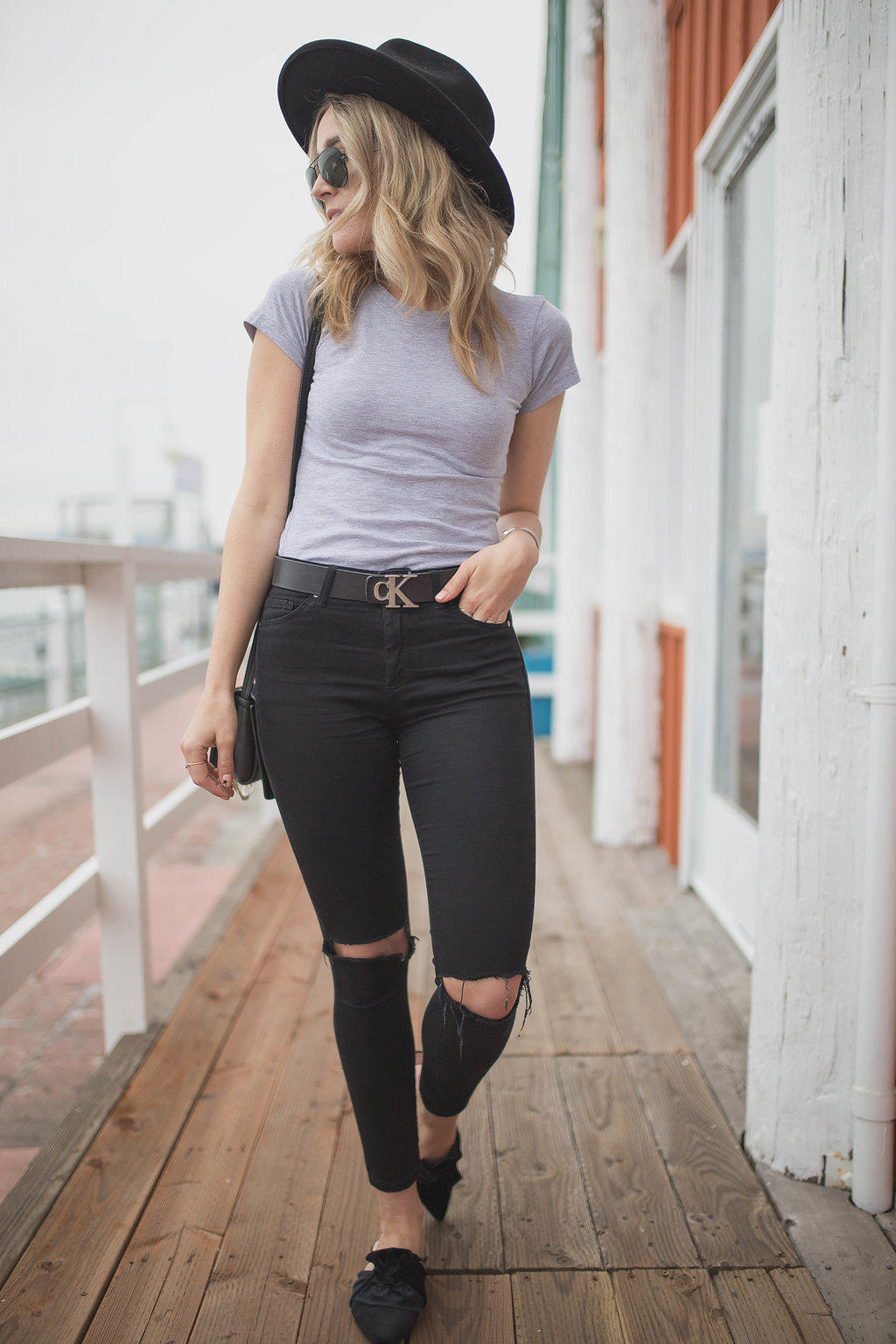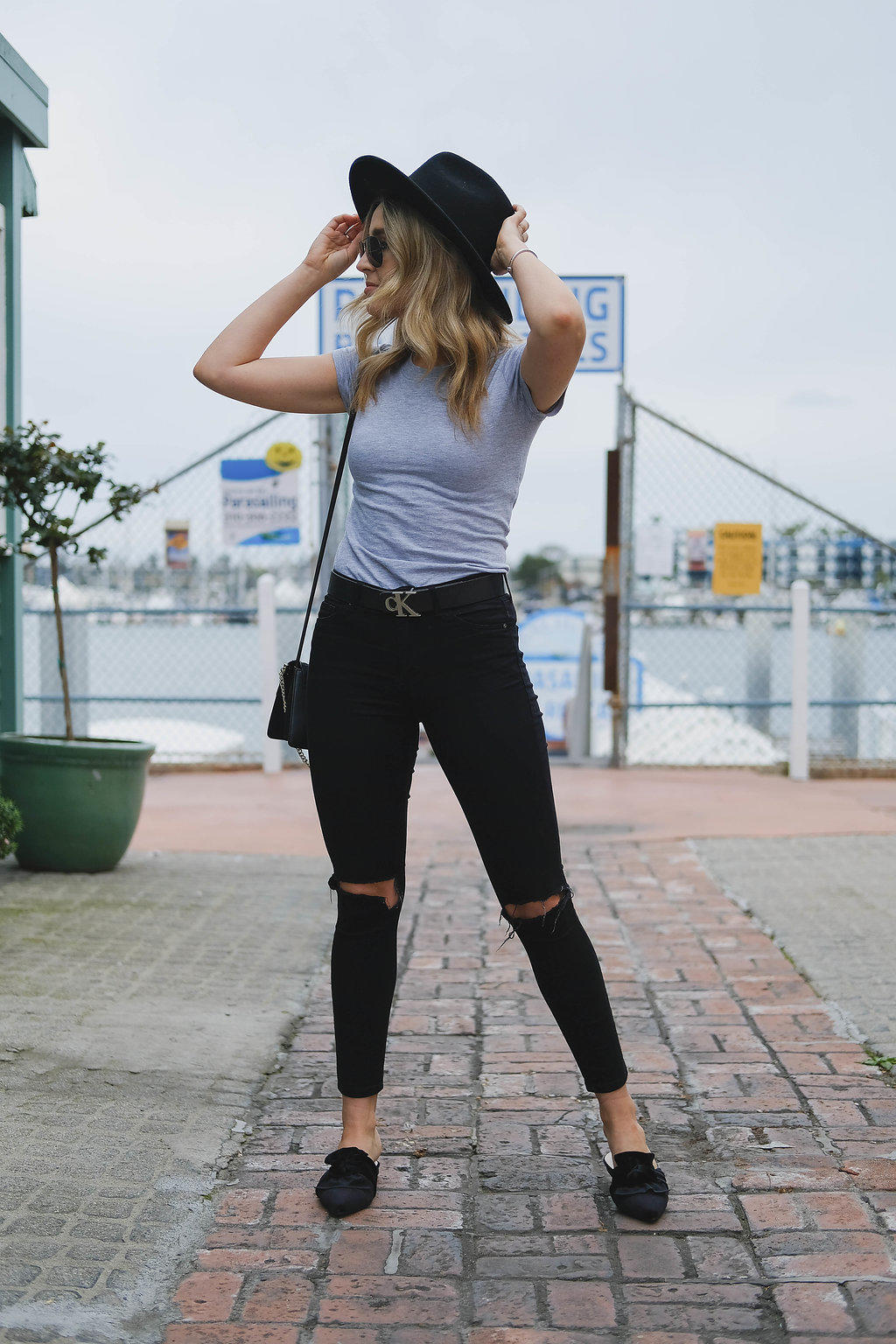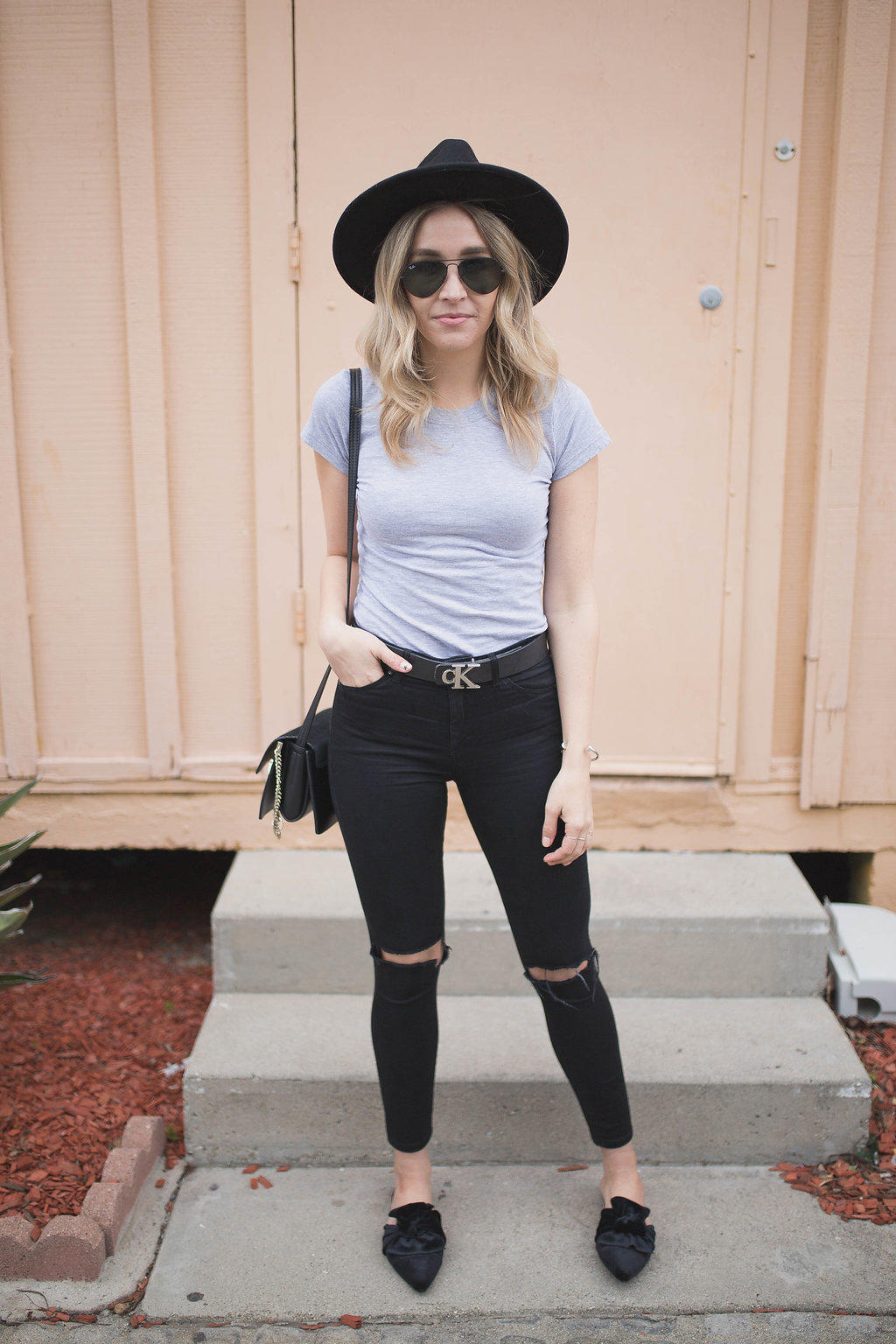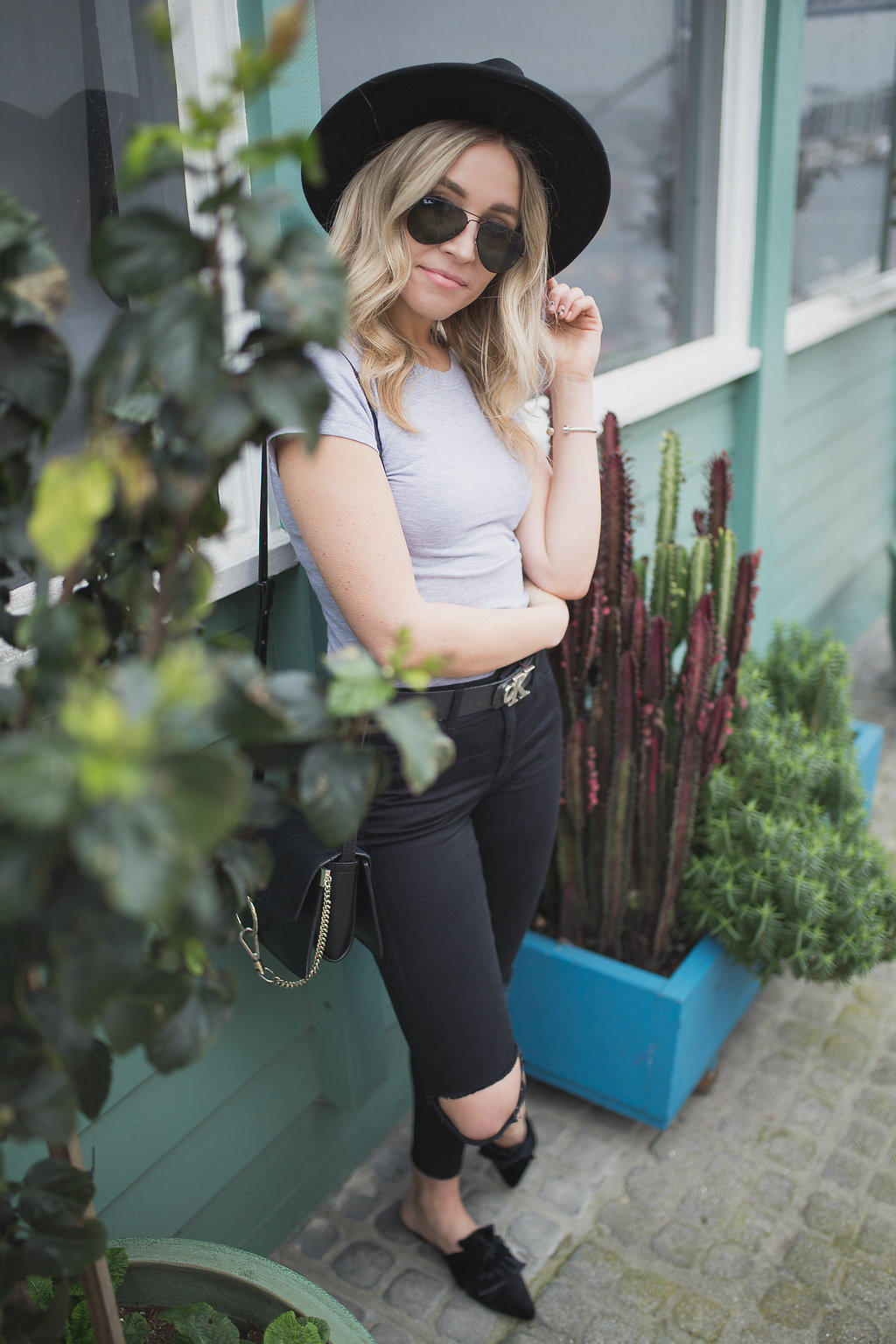 Top, c/o LA Made Clothing | Pants, Topshop | Hat, Lack of Color | Sunglasses, Ray-ban | Belt, Calvin Klein c/o MOM | Bag, c/o Anna Xi | Bracelet, MotifMe | Shoes, c/o Windsor

Photography by Clinetography