The newest trend to spread like wildfire seems to be the Bomber Jacket; almost every store has their own variation, whether it be satin and embroidered, or opaque and silky…they're everywhere! This is definitely a trend that I see and think "okay I love/need that…but can I actually pull it off?" The answer is YES…you just have to find the right color, and pair it with the right pieces!
Simple enough…right?
It really IS, I promise. To jumpstart your search, I linked like 20 of my favorite jackets below from Nordstrom & Forever 21 so they won't break the bank!
For me, pulling off the bomber look for the first time had to be semi sporty. I went with the athleisure look because the bomber jacket seems so casual to me that I had to really stick with that.
I liked pairing my super high waisted lulu's with this brandy melville crop top (kind of channeling Kylie Jenner tbh) to break up the bulkiness of the bomber jacket. My nike roshe's were the perfect shoe to complete the look.
Now that I've found a bomber that I love the fit of (and is only $15.99 right now in two remaining colors…linked below, you're welcome!) I've been gathering inspiration on Pinterest to incorporate it into a more curated outfit. I'm really loving the outfits with flannels, v-necks, and skirts – see this page here for more ideas!
Have a beautiful day loves! I hope you're all feeling inspired today to get you through the last couple hours of the work week…next up, 3 day weekend!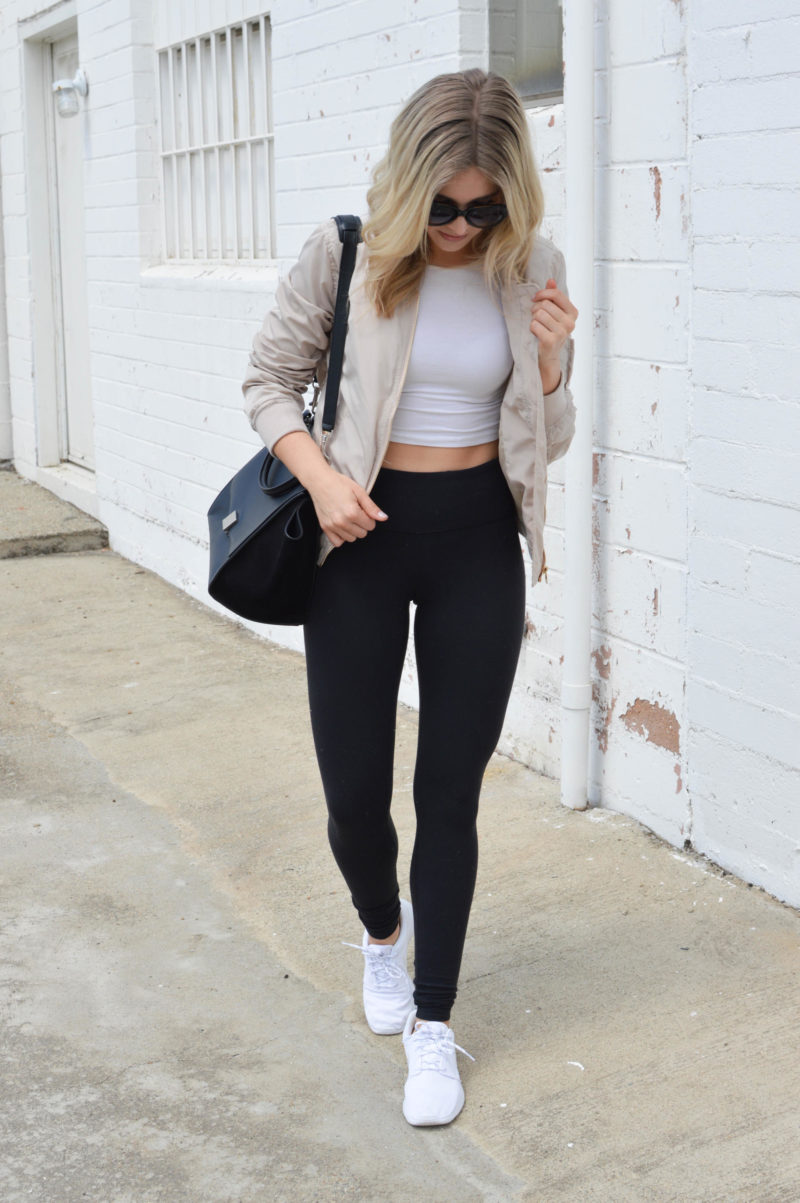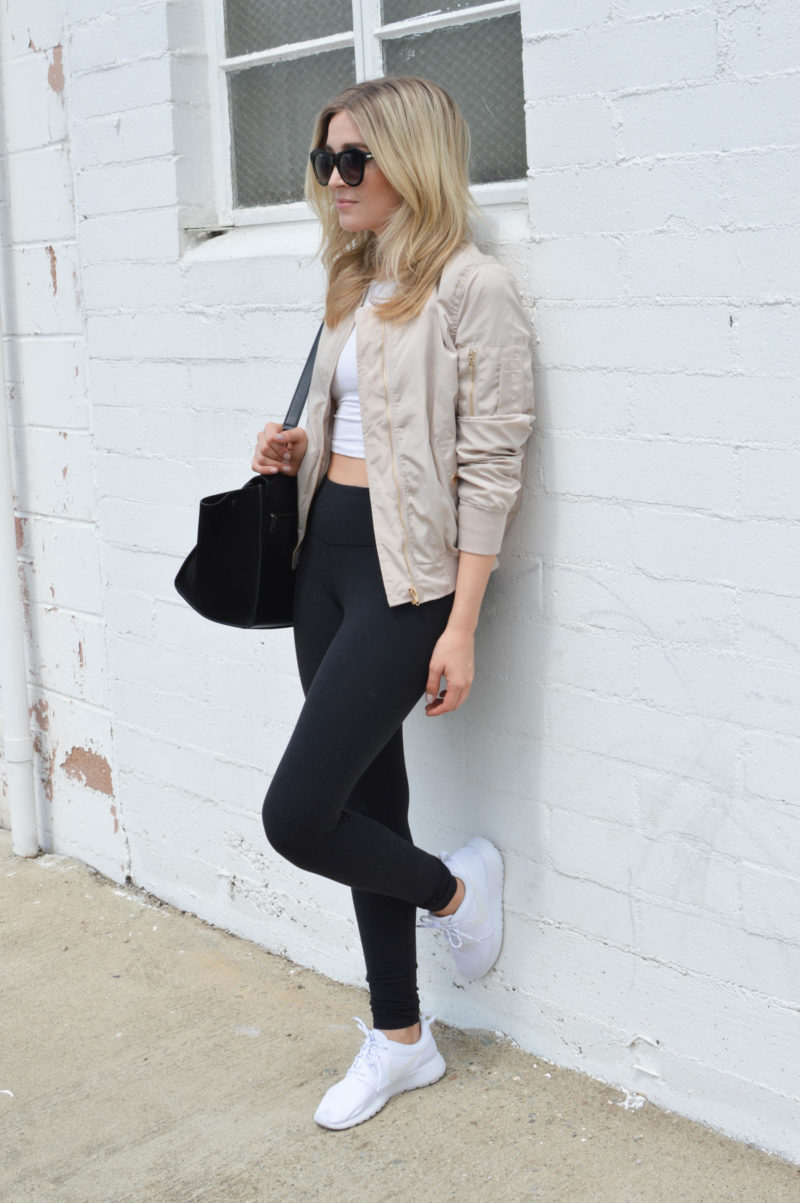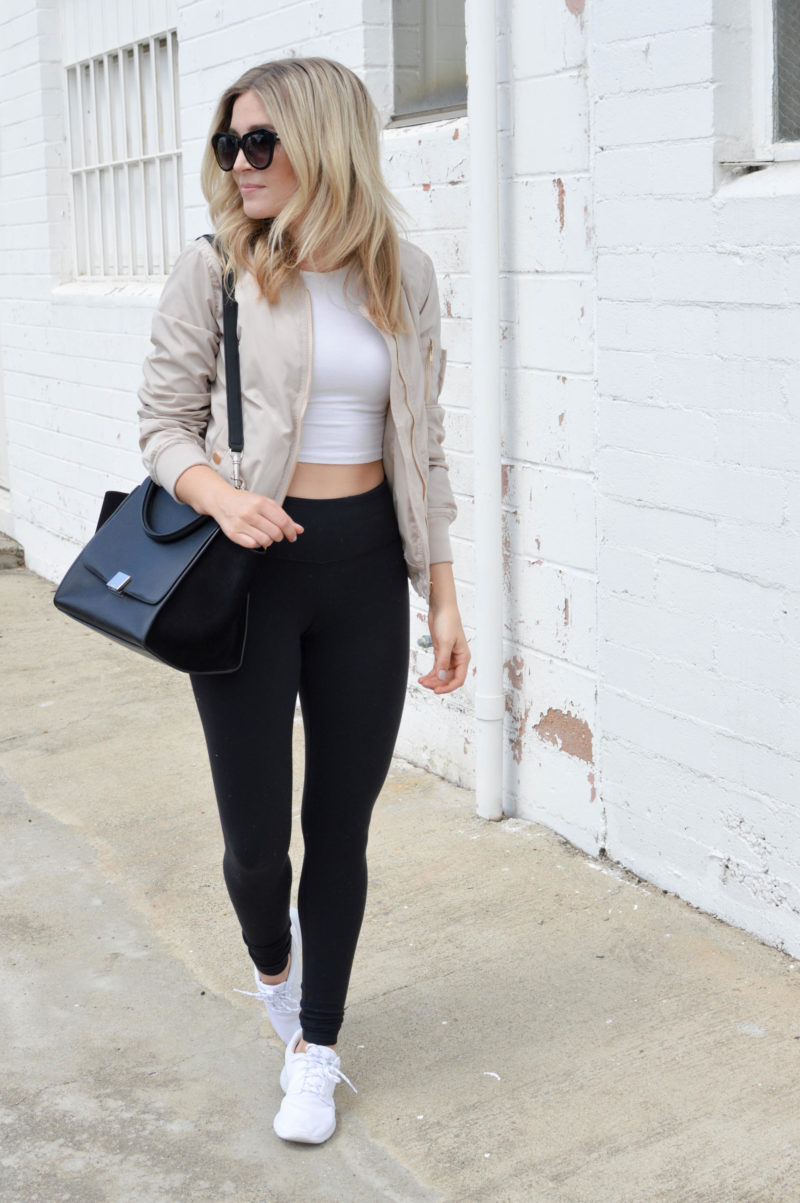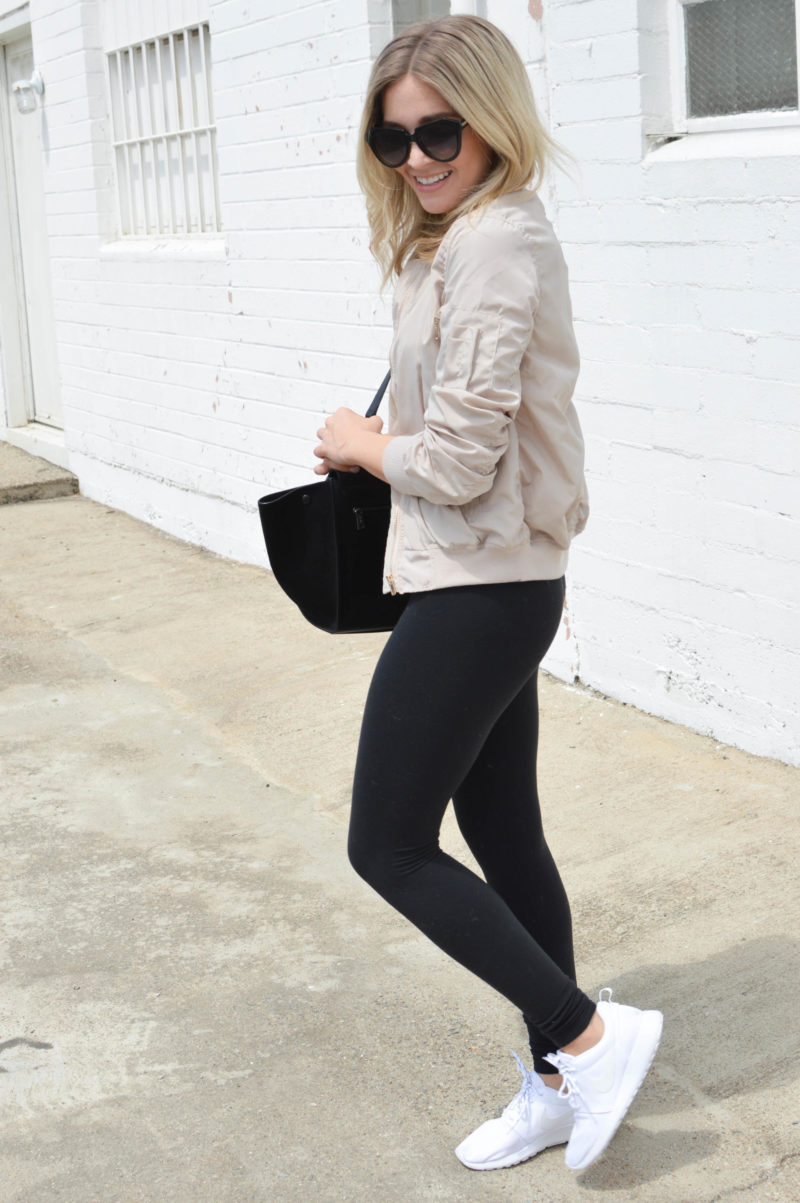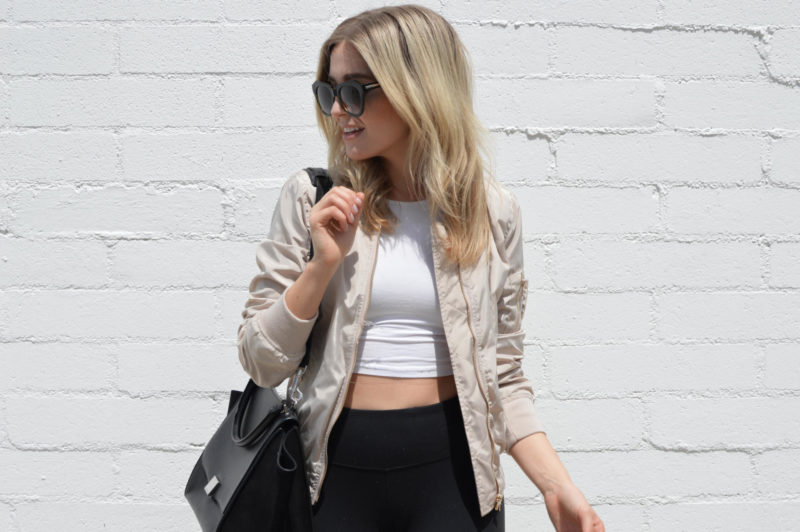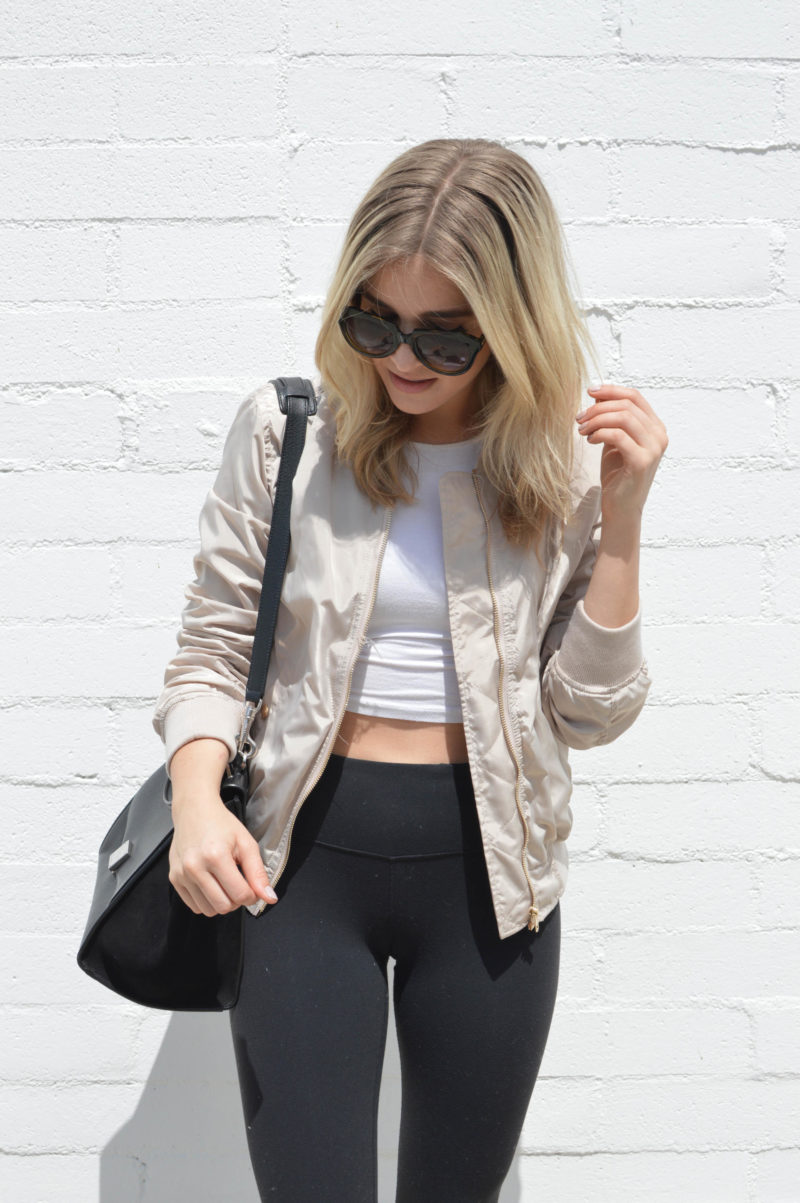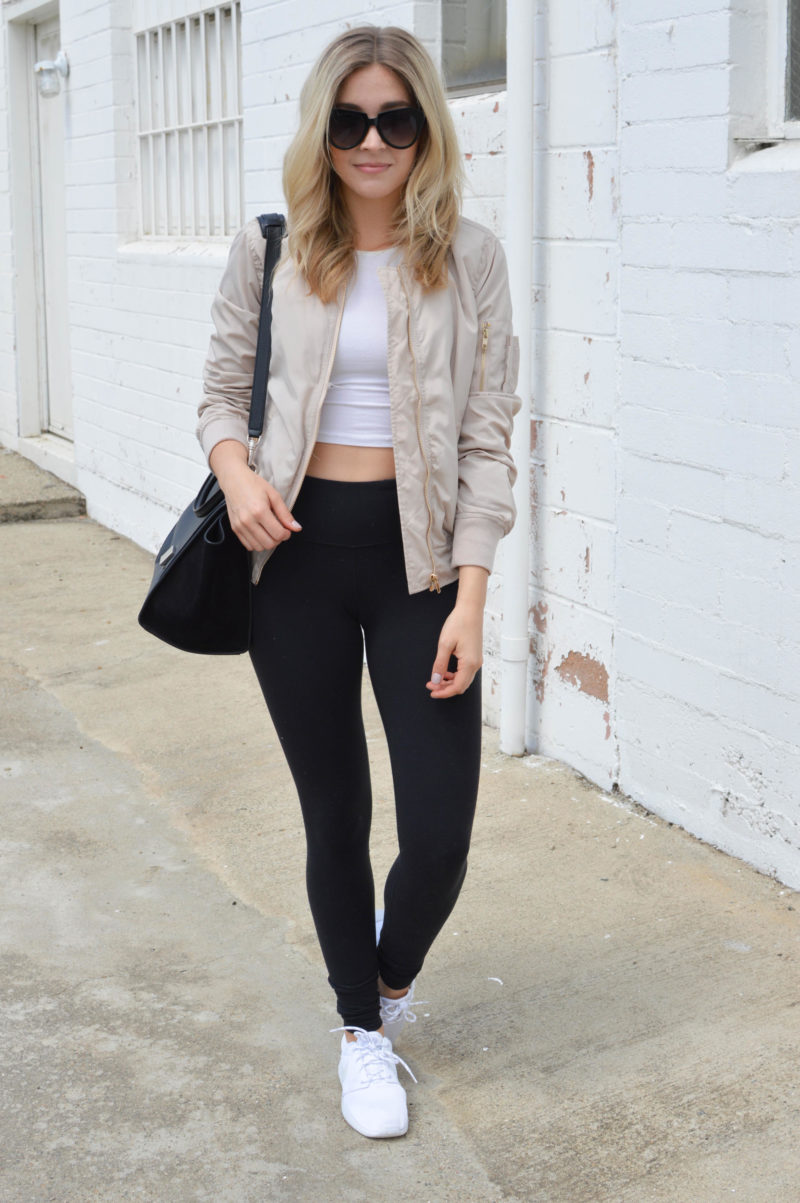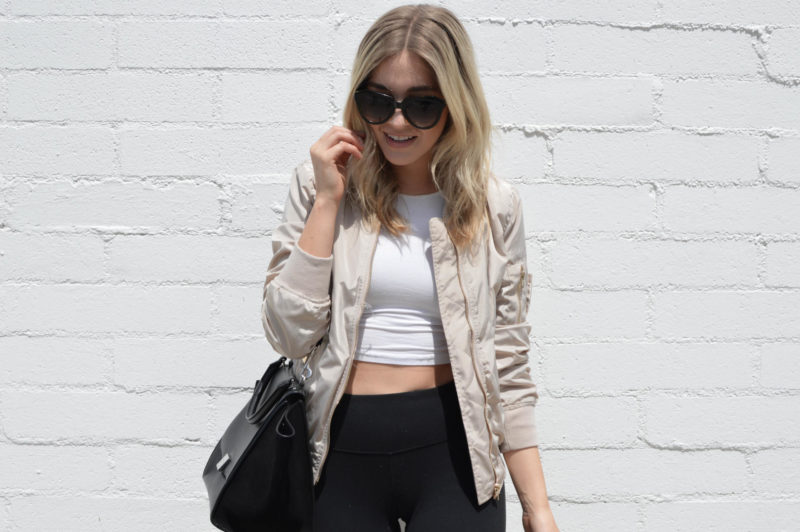 Bomber Jacket, c/o Necessary Clothing | Crop Top, Brandy Melville | Leggings, lululemon | Shoes, Nike (ON SALE RIGHT NOW!) | Bag, Celine (on sale for under $1000 right now) via Trendlee | Sunglasses
Photography by Paige Guyatt