YOU GUYS
It was FINALLY WARM TODAY!
I feel like I've been in a constant state of "I'm freezing" for the last month, so today's sunshine was thrilling.
I even went on a run and got a (dare I say it) base tan started on my legs and arms.
HALLELUJAH
On another note, it's my birthday month! Weee! So excited. Heading to VEGAS this weekend to celebrate my brother and sister's 21st birthday, which I'm SO excited about (weirdly because I hate Vegas) so get ready for some entertaining snaps and IG stories.
This outfit is so so basic, yet I love it SO much. I've worn this grey tee at least 5 times since I got it.
I love the slightly longer sleeve, and the slouchy neckline.
I also am loving this necklace I'm wearing! It's from an Etsy shop called She Believed Design (the owner is so so sweet!) and I think it's going to be perfect for Coachella.
The lariat style is always a favorite, and I love the moon dangling from the end of it!
ALSO, major announcement! 
In just a few days I'm launching something very exciting, that you'll be able to shop!
I'm wearing the pieces in this outfit, buuuut you're gonna have to guess which ones for now 😉
Stay tuned for details!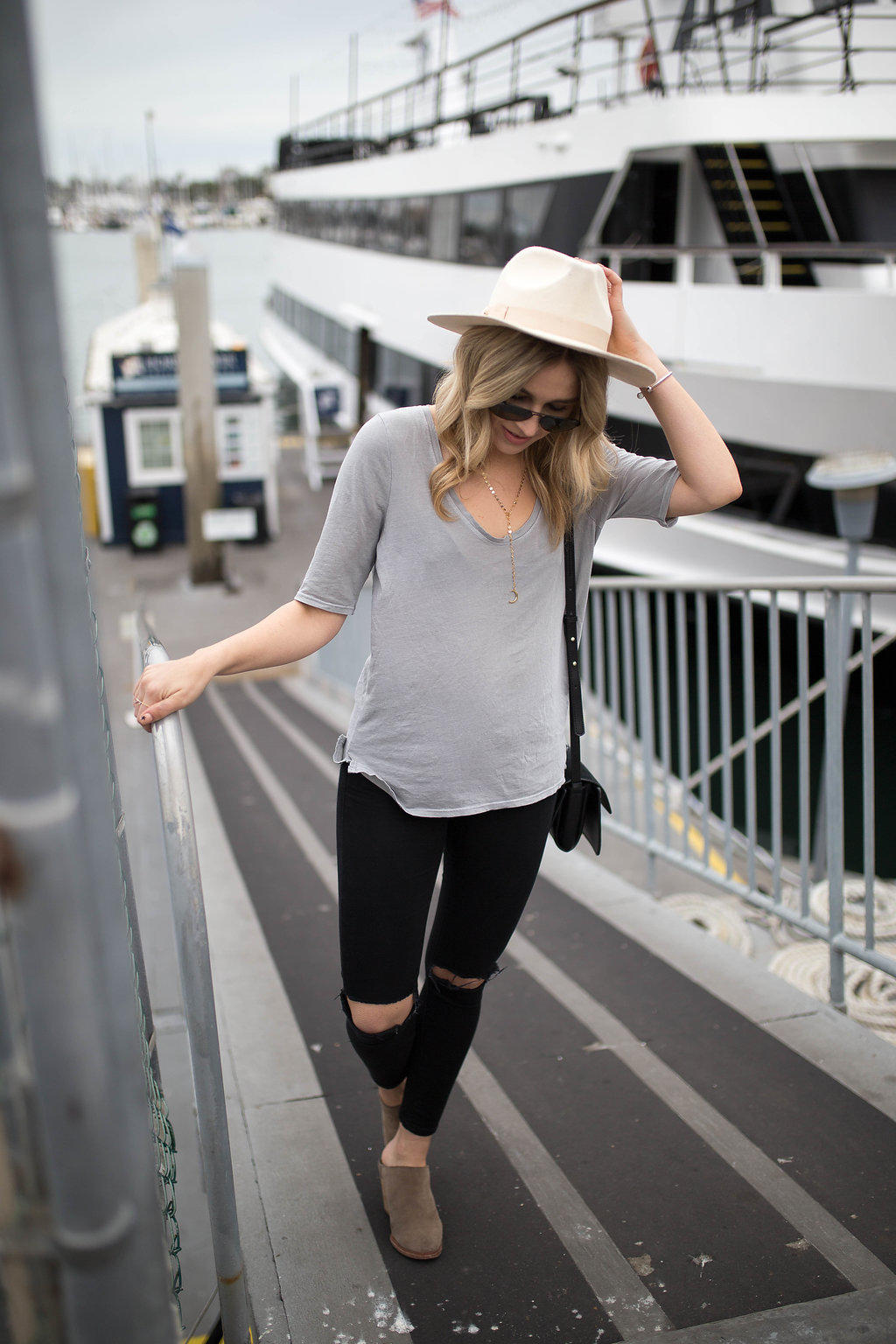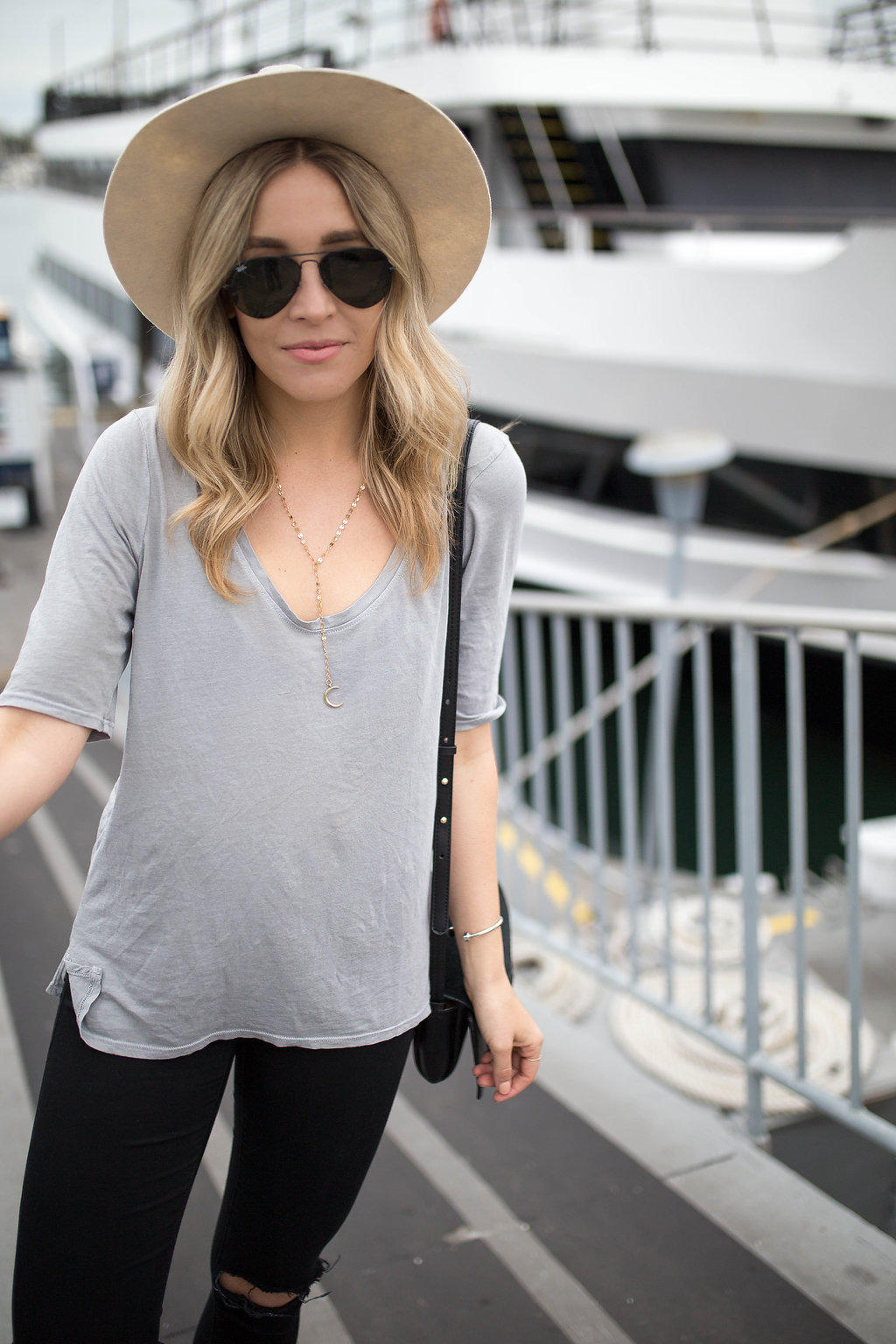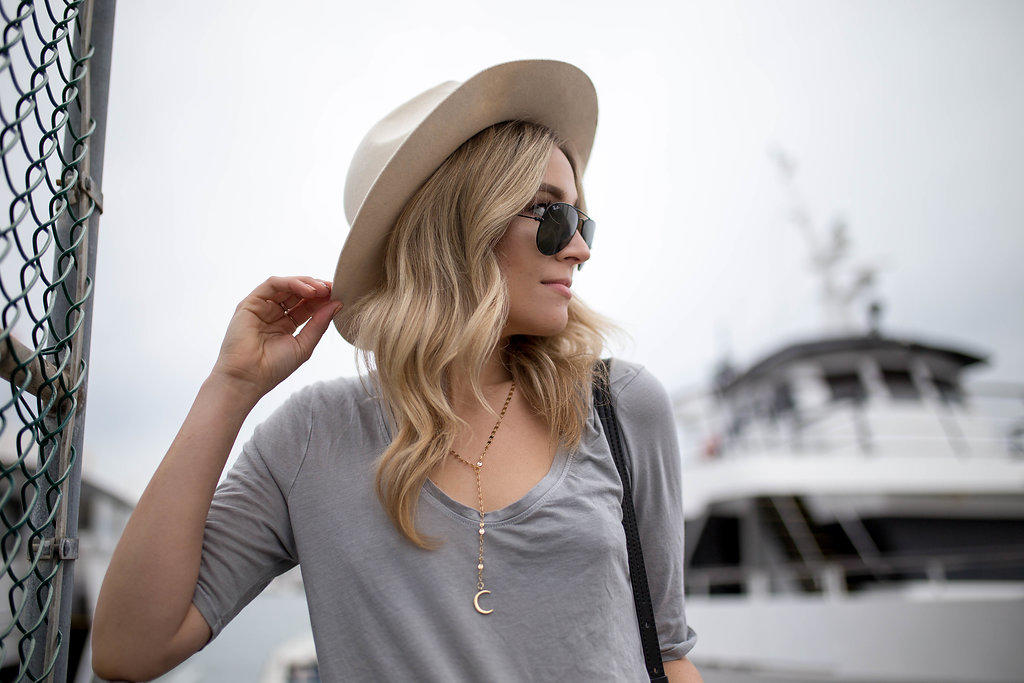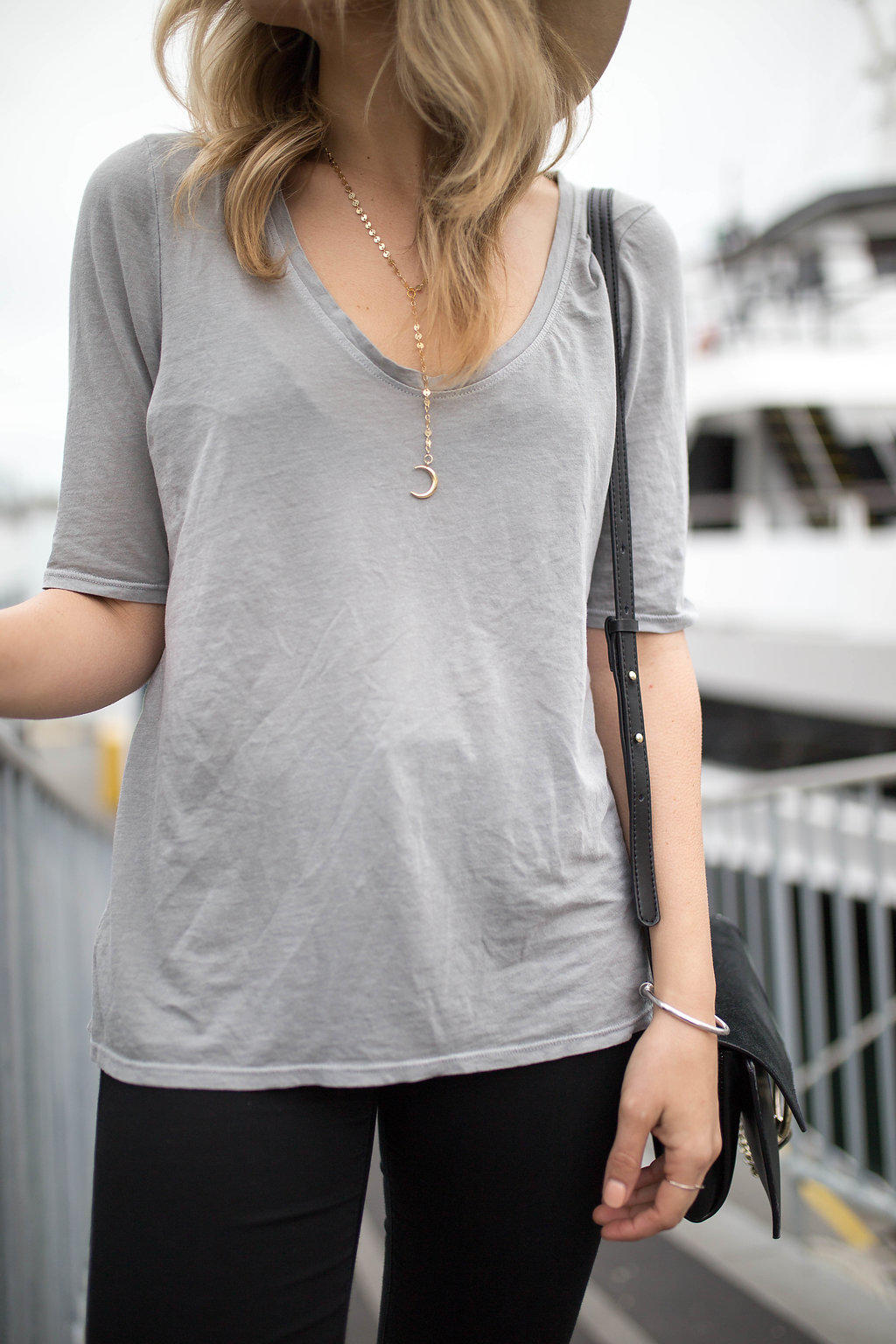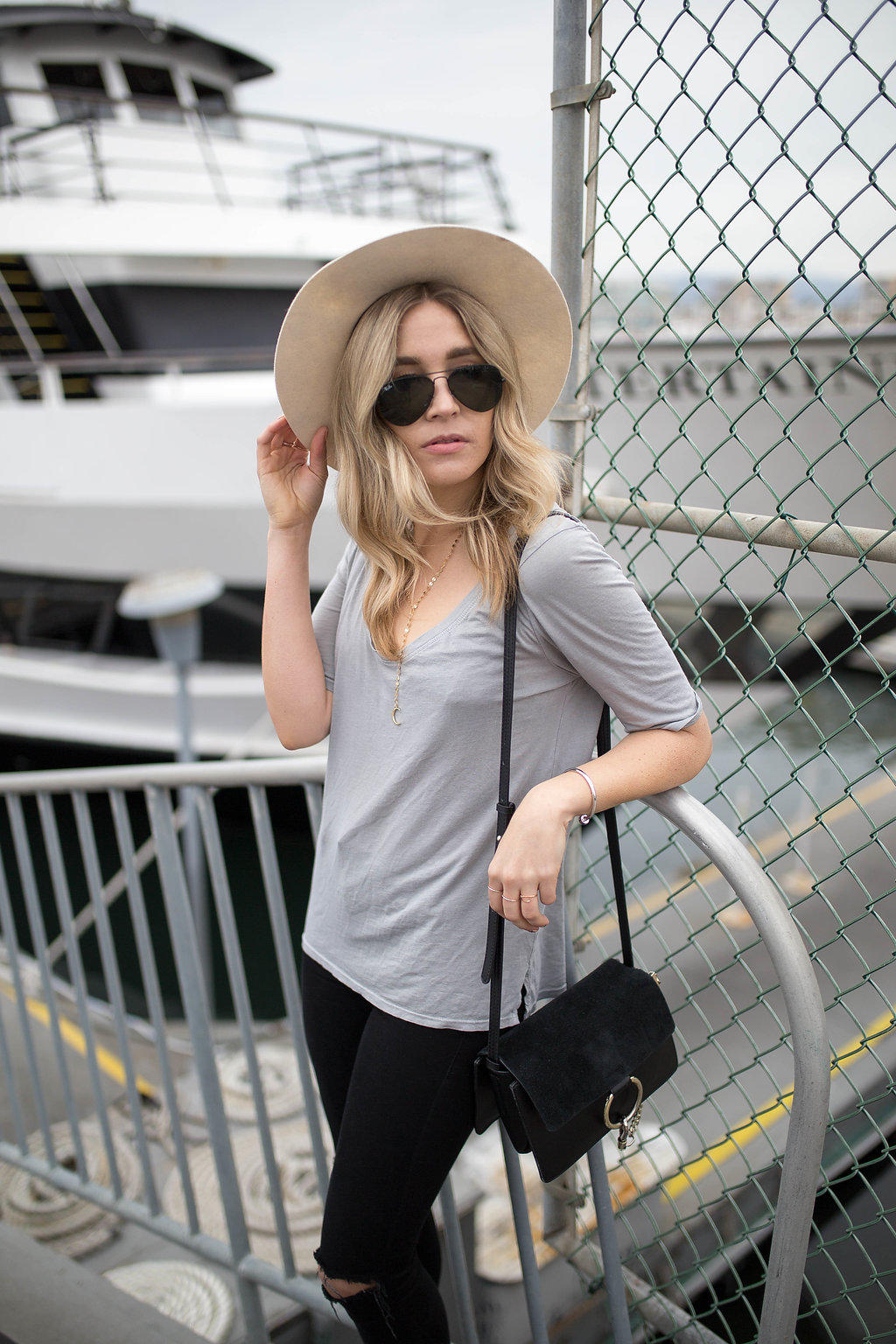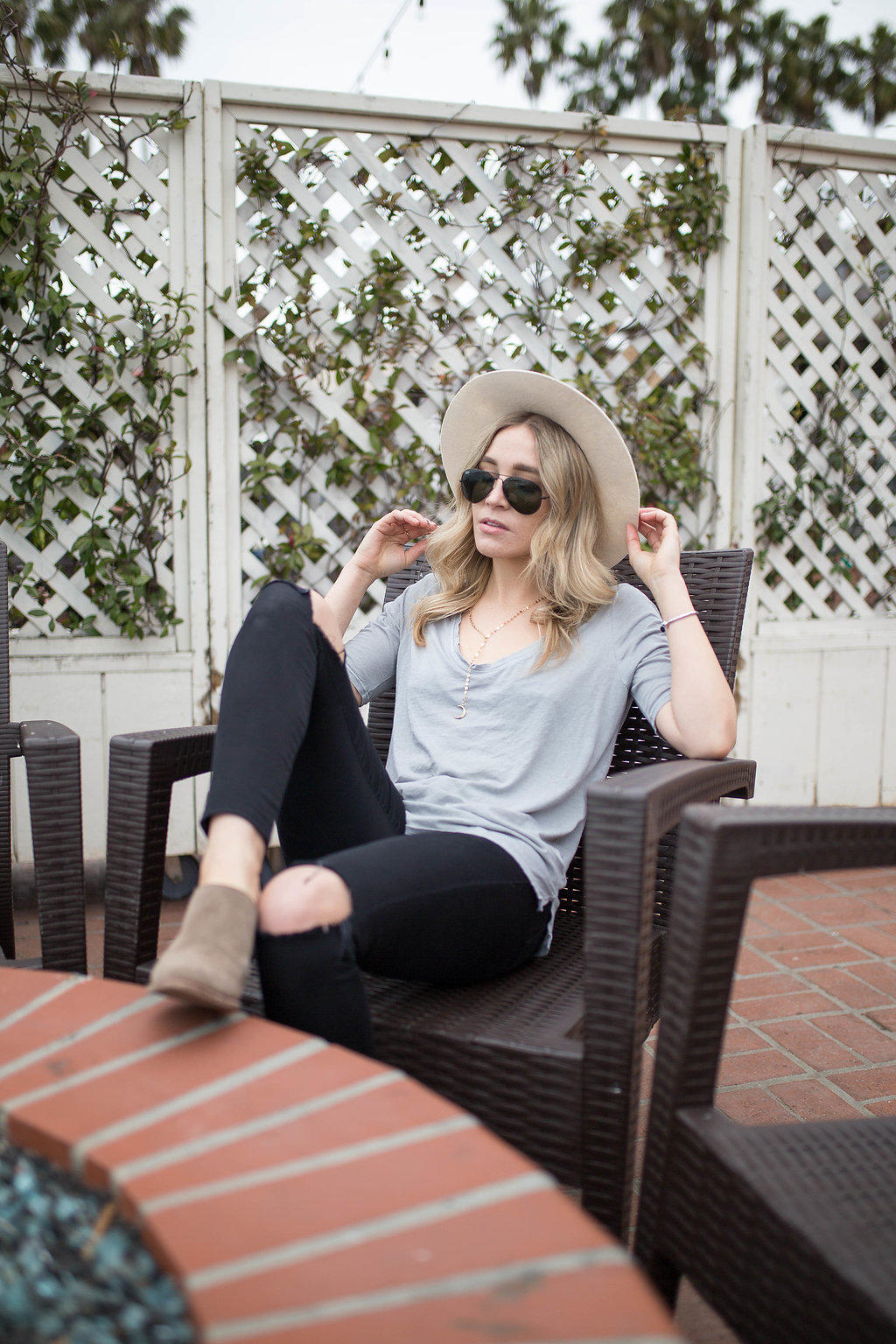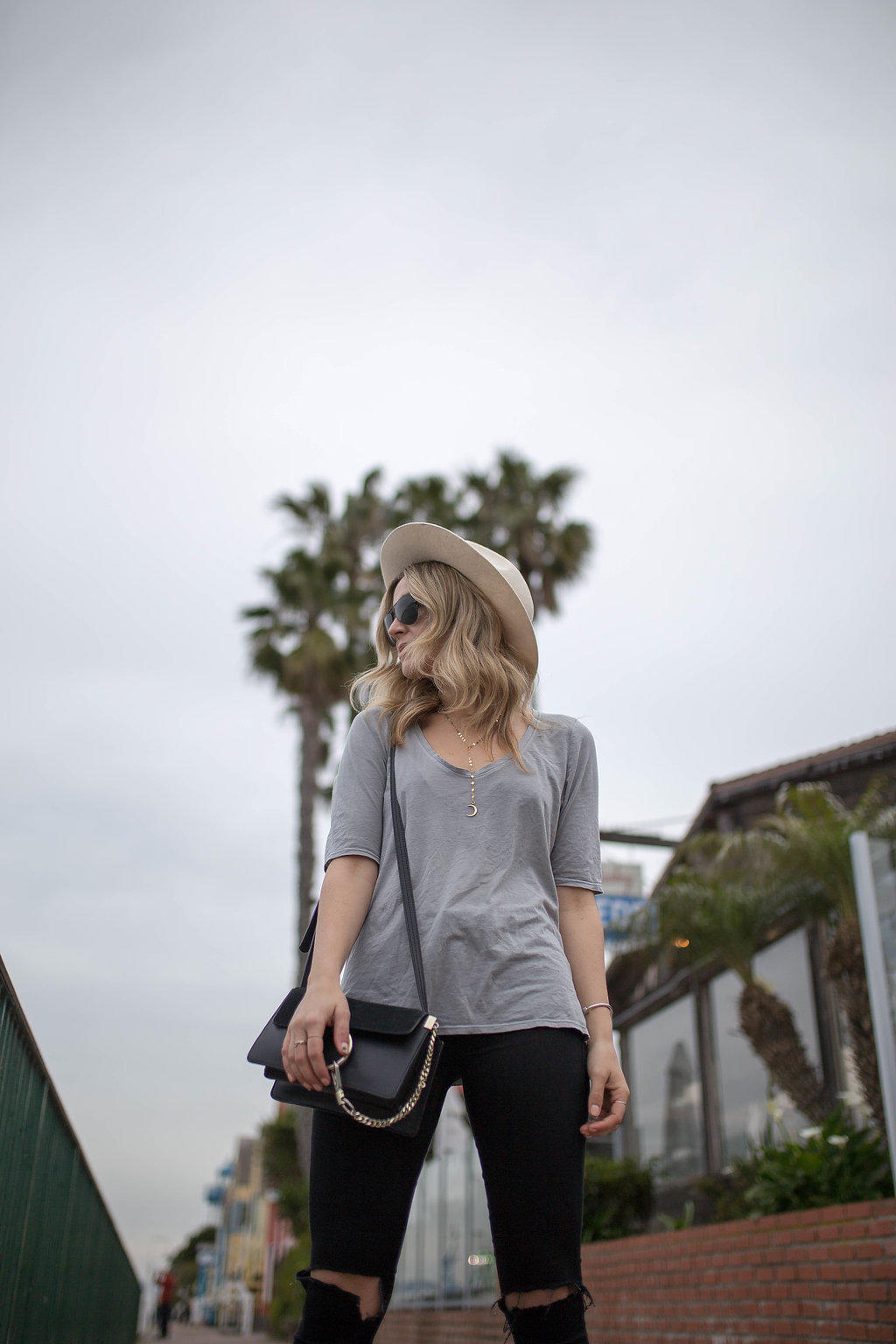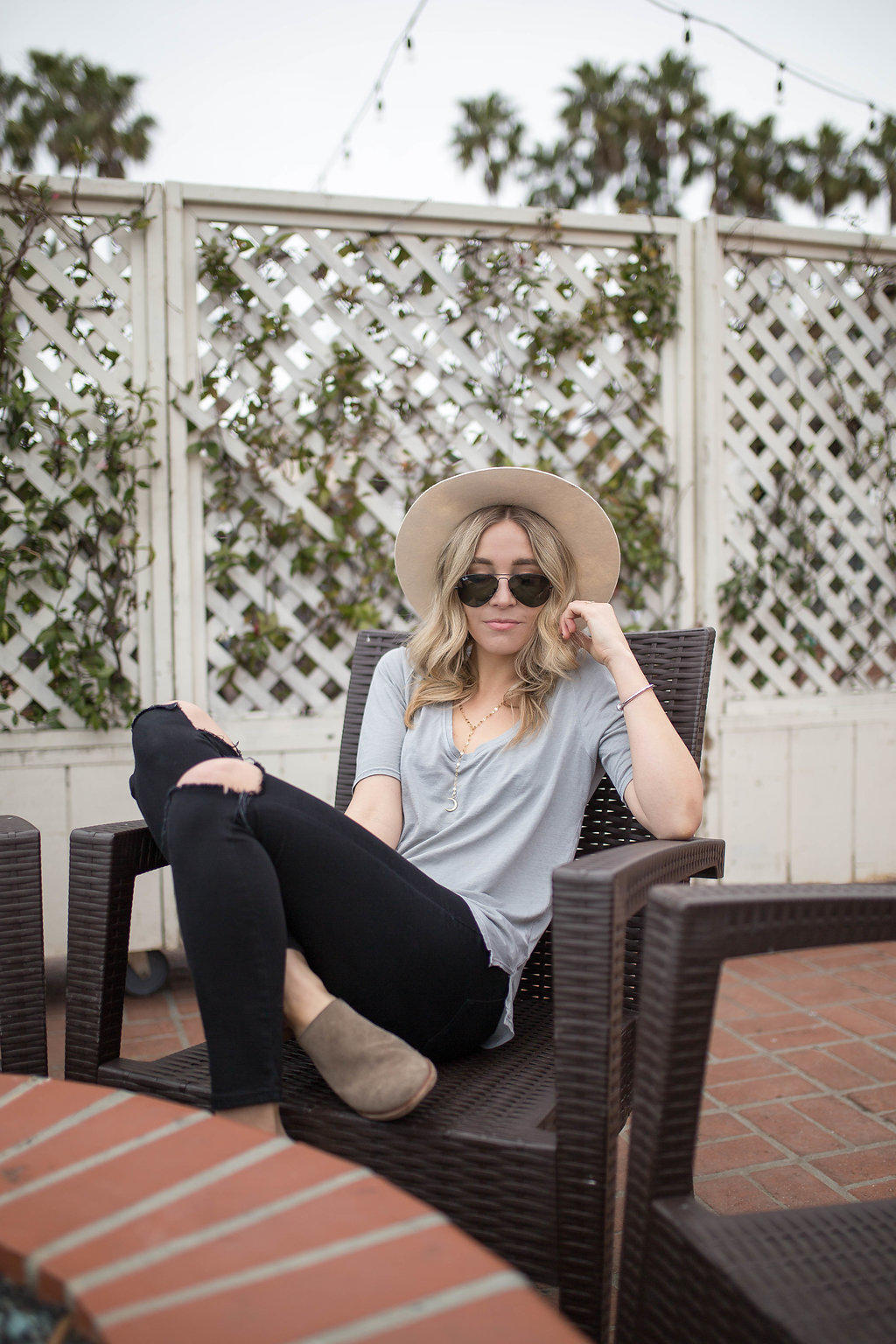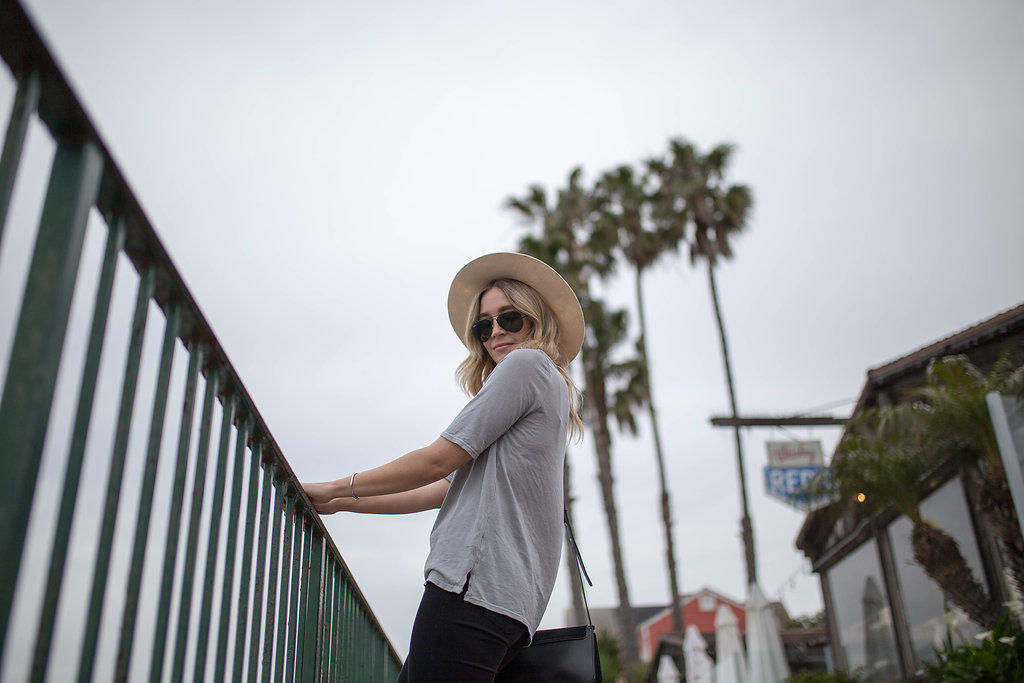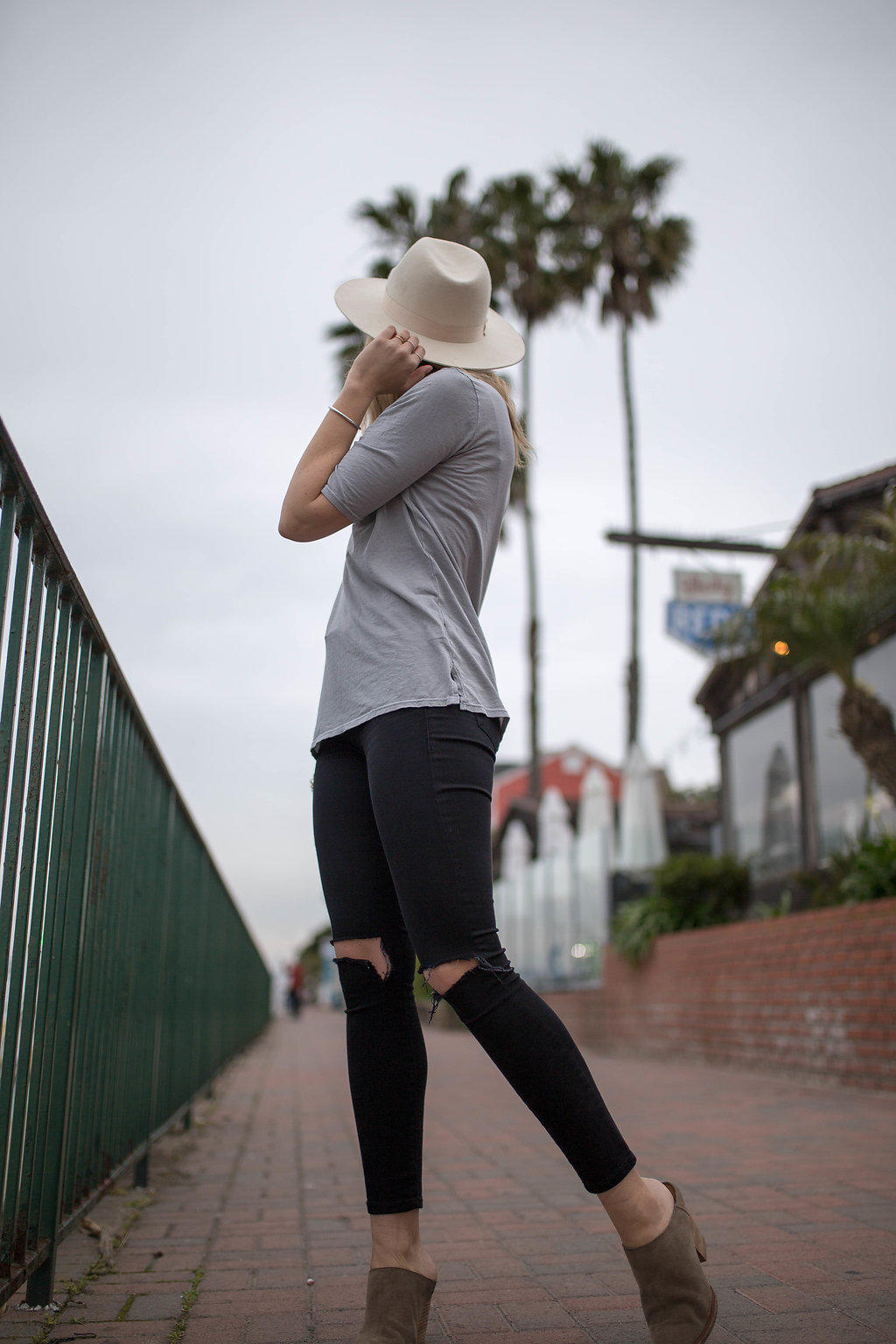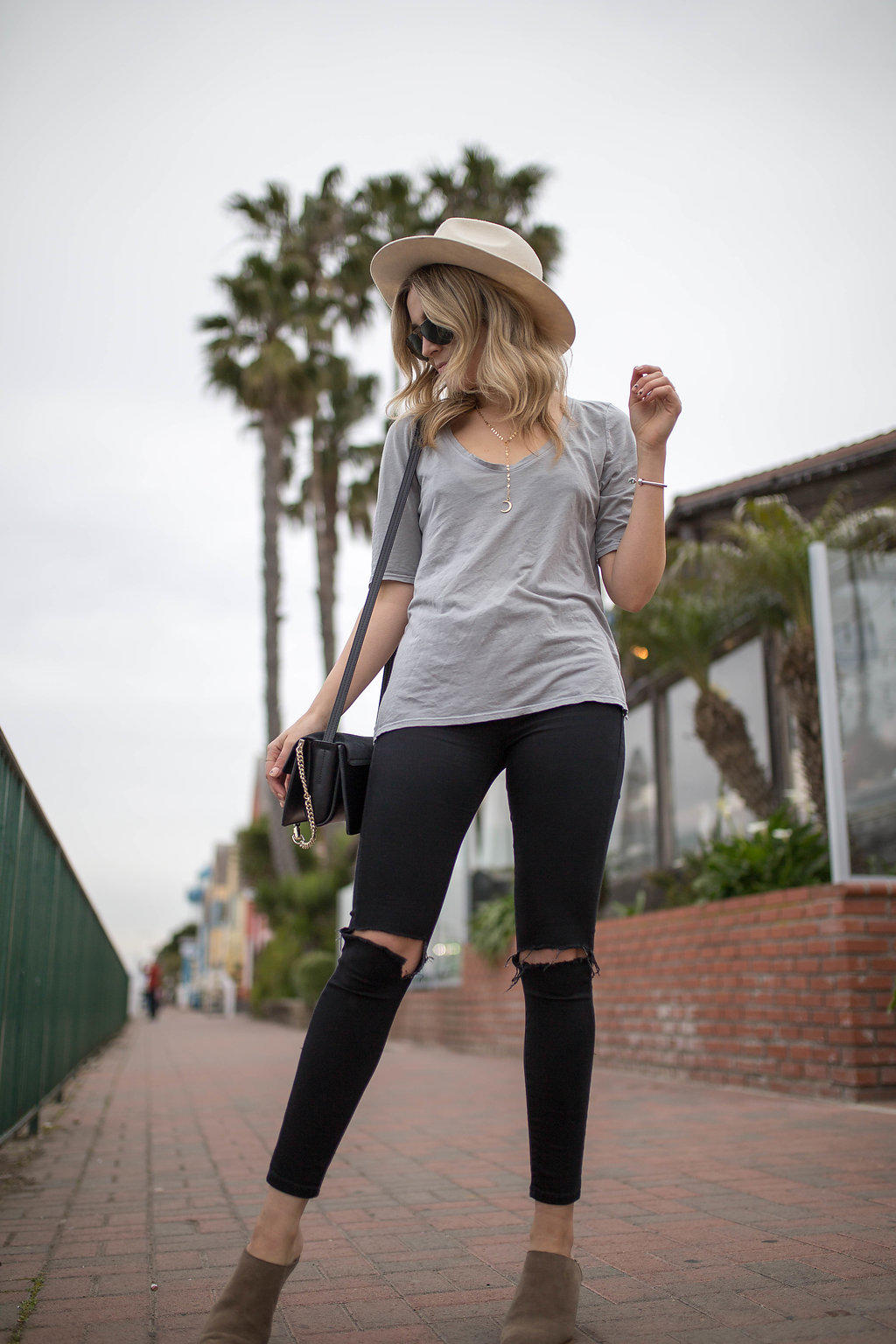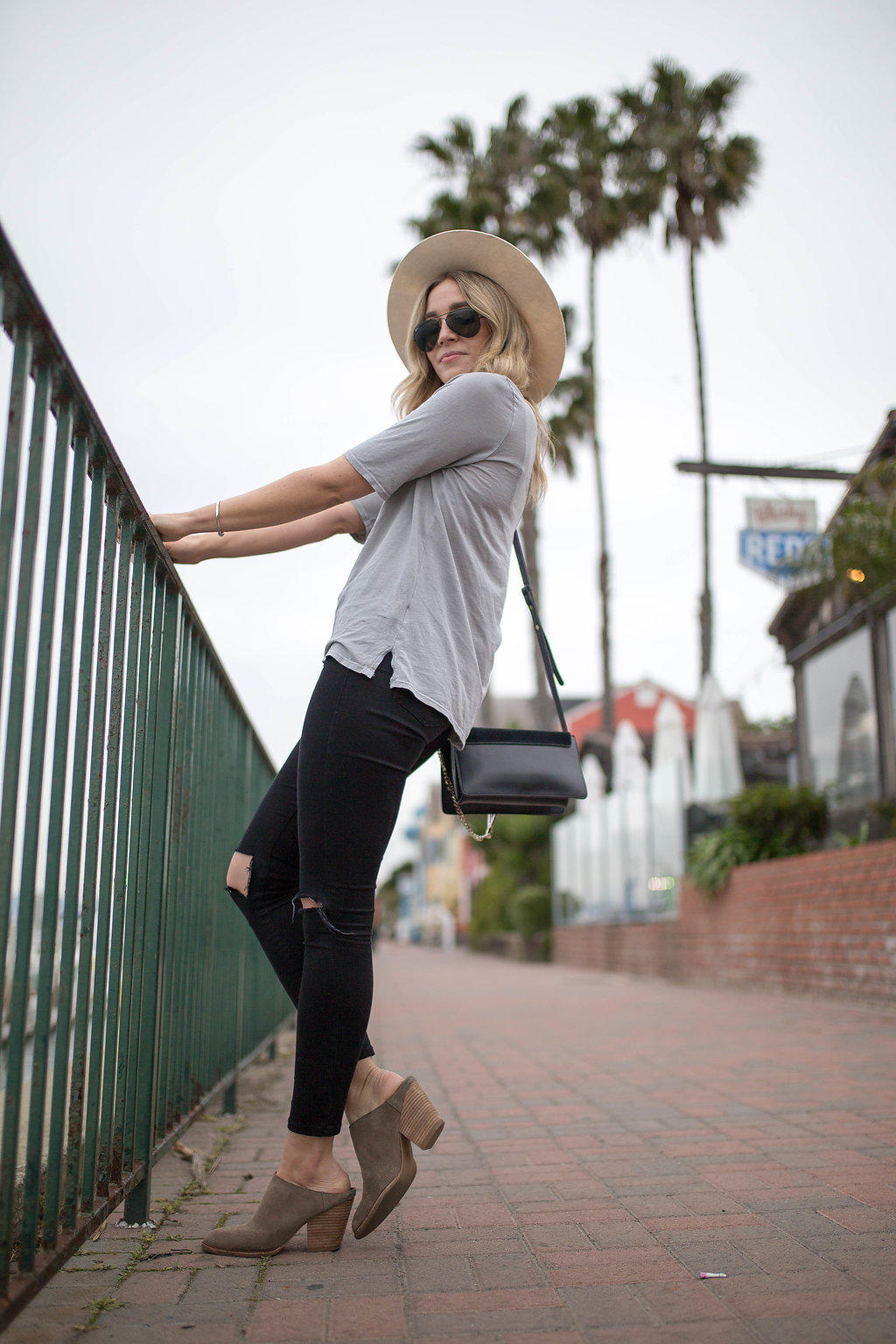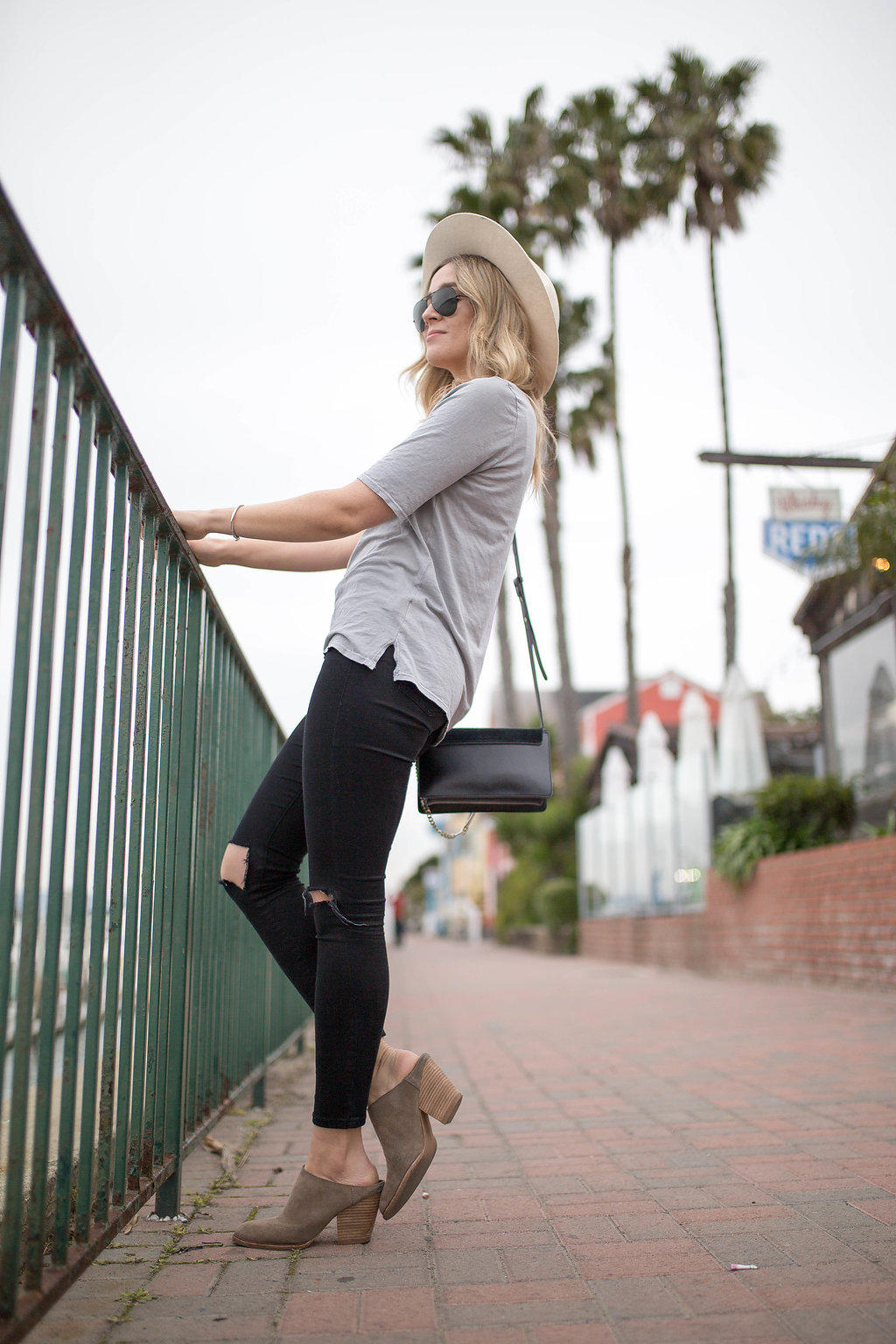 Top, c/o LA Made | Denim, Topshop | Hat, Lack of Color | Shoes, c/o Tilly's | Necklace, c/o She Believed Design