Ever since starting my new job at Subdued, I've been completely engulfed with the desire to get back to Europe.
The company started in Italy (where I studied abroad) and has over 60 stores all across Europe, so the topic is brought up in 99.9% of the conversations.
In fact, many of the programs I use on a daily basis and email correspondences are even in Italian (really wish I retained more than "Ciao Bella" and "Andiamo" from my time in Florence because it'd be extremely useful right about now).
The craving to get back to the cobblestone streets is more intense than ever, and sometimes it inspires me to dress like a straight up European Wanna-be.
From what I remember, European Style was effortless. The women biking to work just looked like they'd stepped out of a magazine and were off to another exciting day.
Effortlessly chic is always the goal, isn't it? Cue: all black everything.
This black beret from Hat Attack is so cute, but it took me a while to figure out how to style it.
Sticking to an all-black theme was obviously the easiest route, but I look forward to warmer weather so I can pair it with a simple button down and amazing relaxed denim.
Have any of you ever worn a beret? I'm obsessed with how The Salty Blonde styled her red one from the same company…but I'm convinced she can do no wrong.
Comment below! xx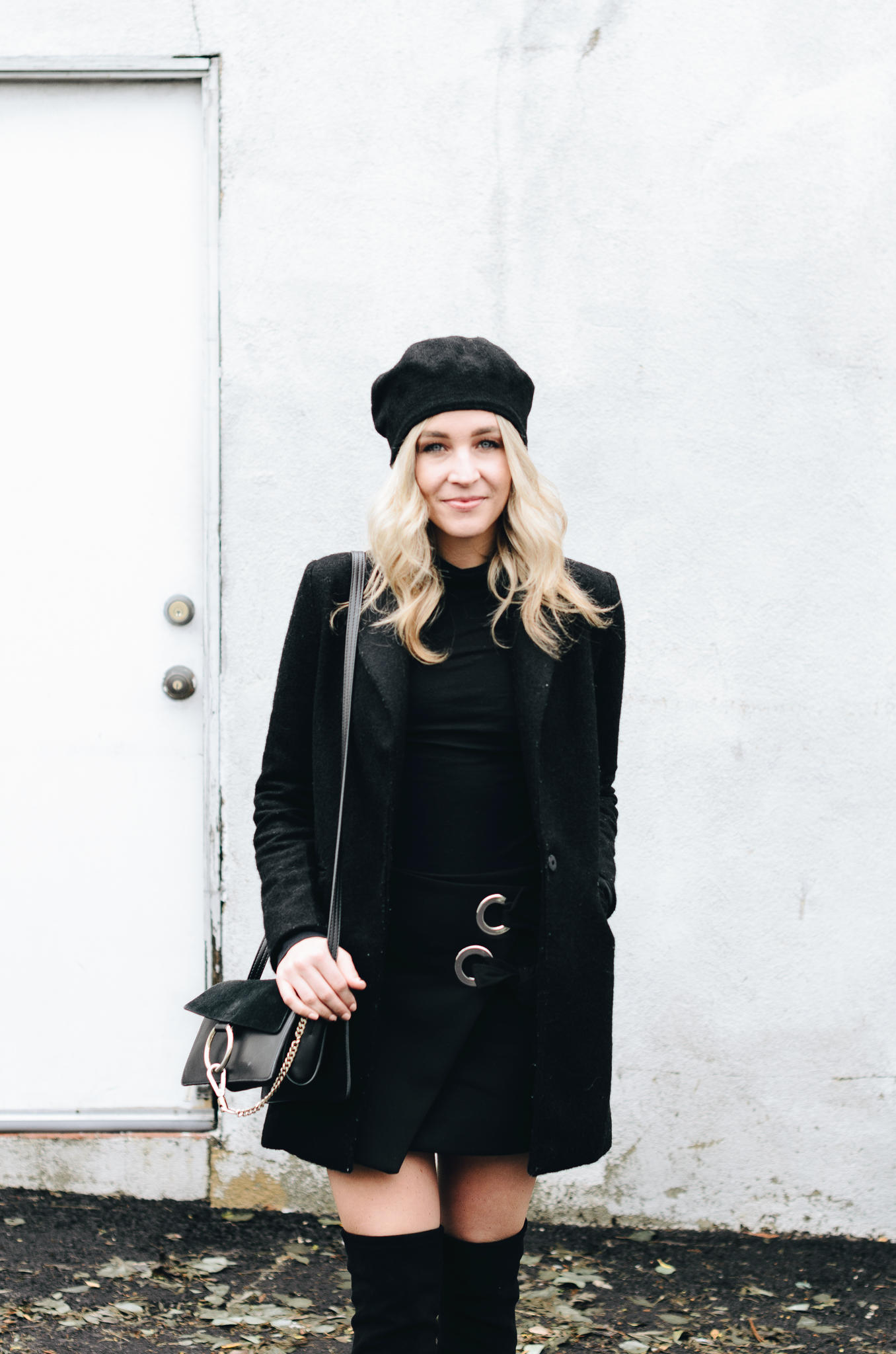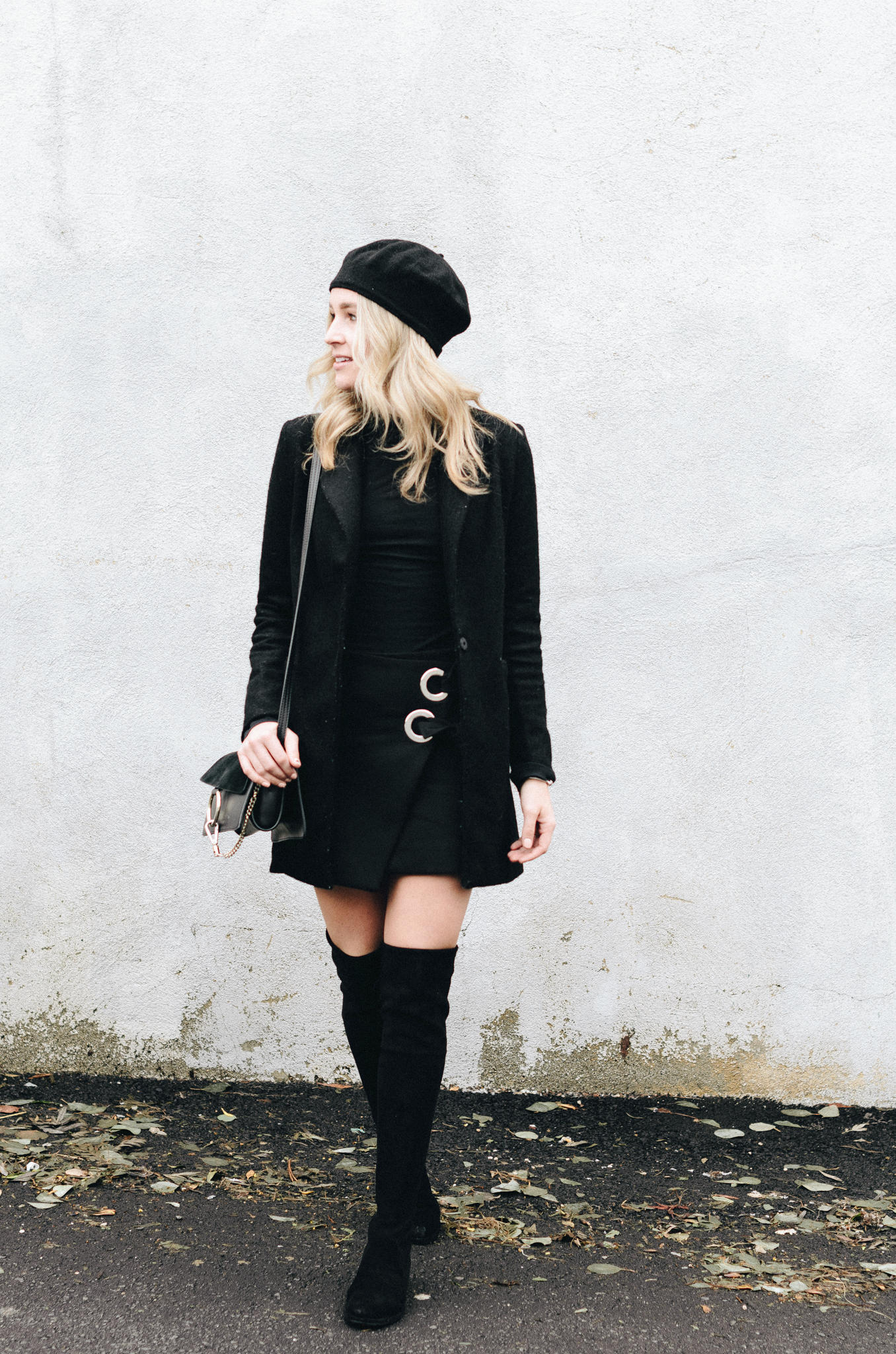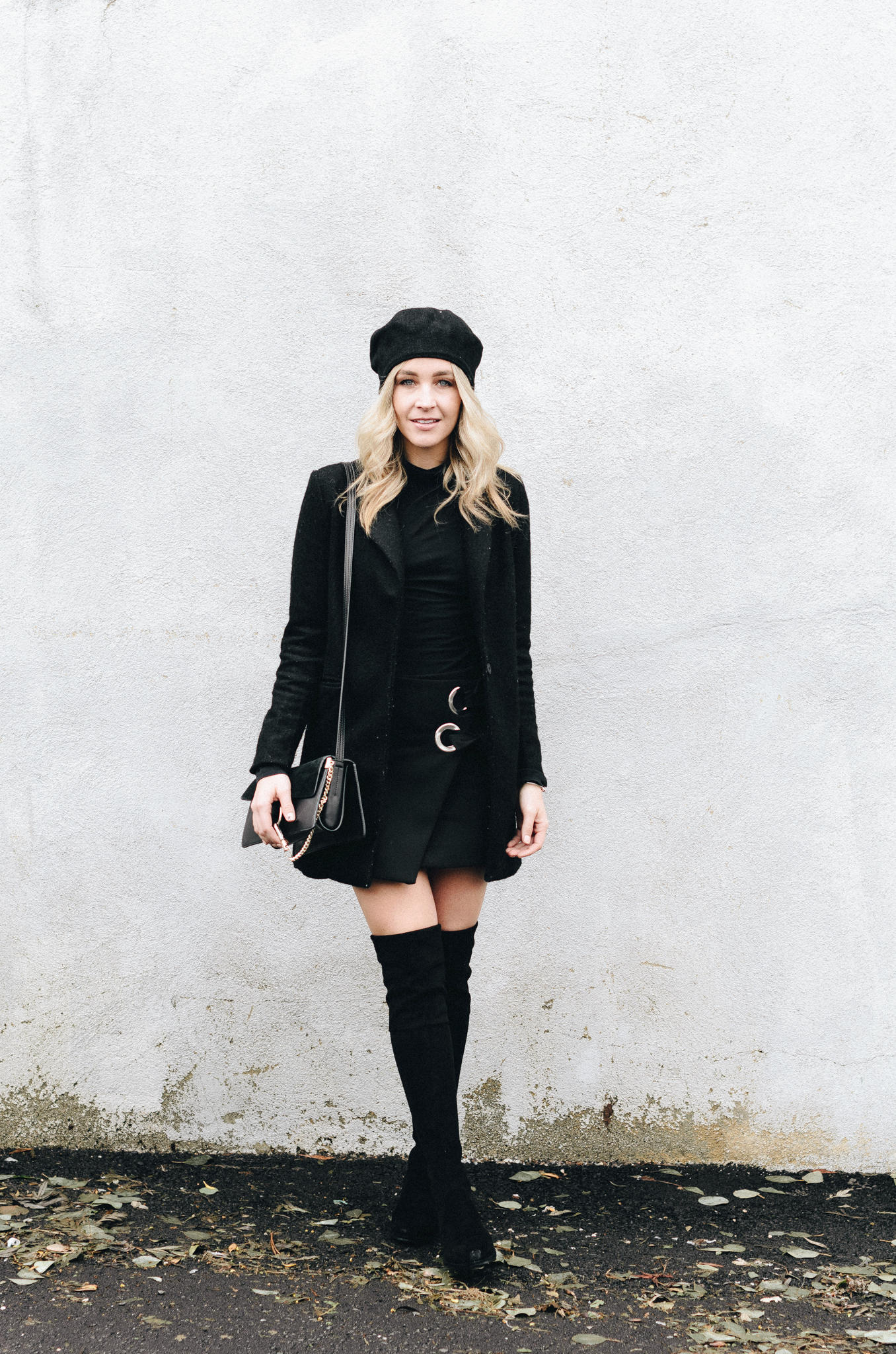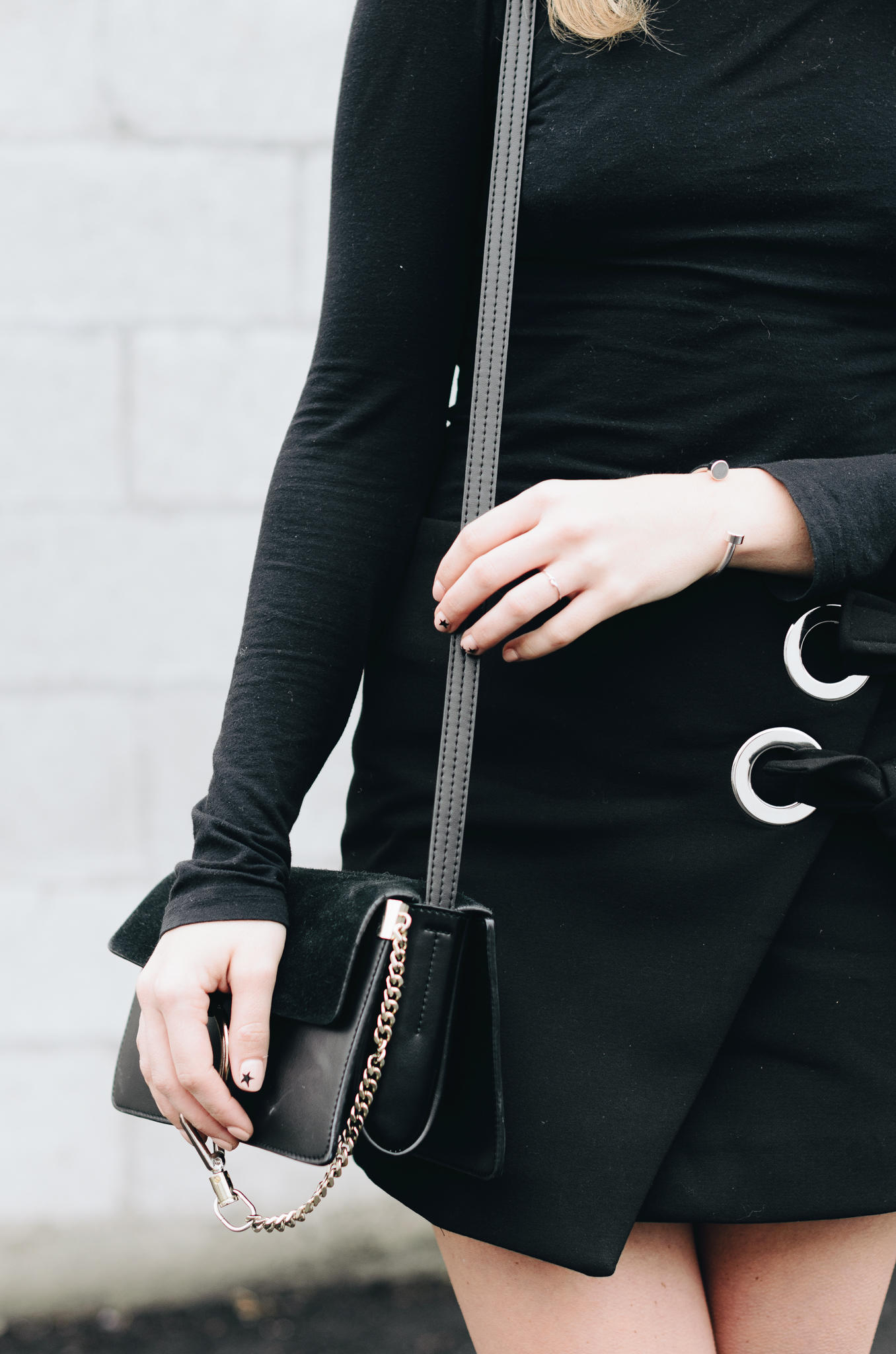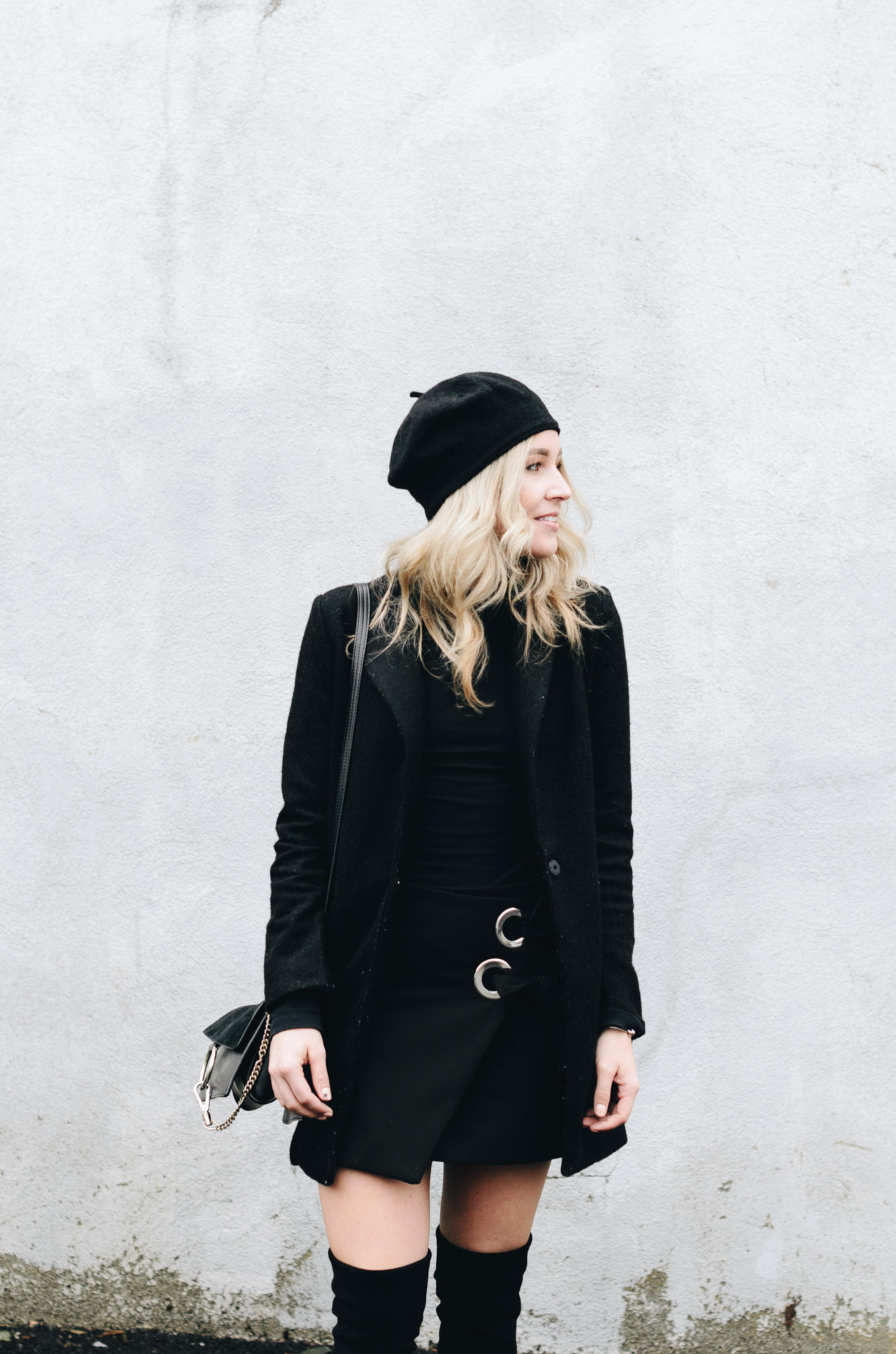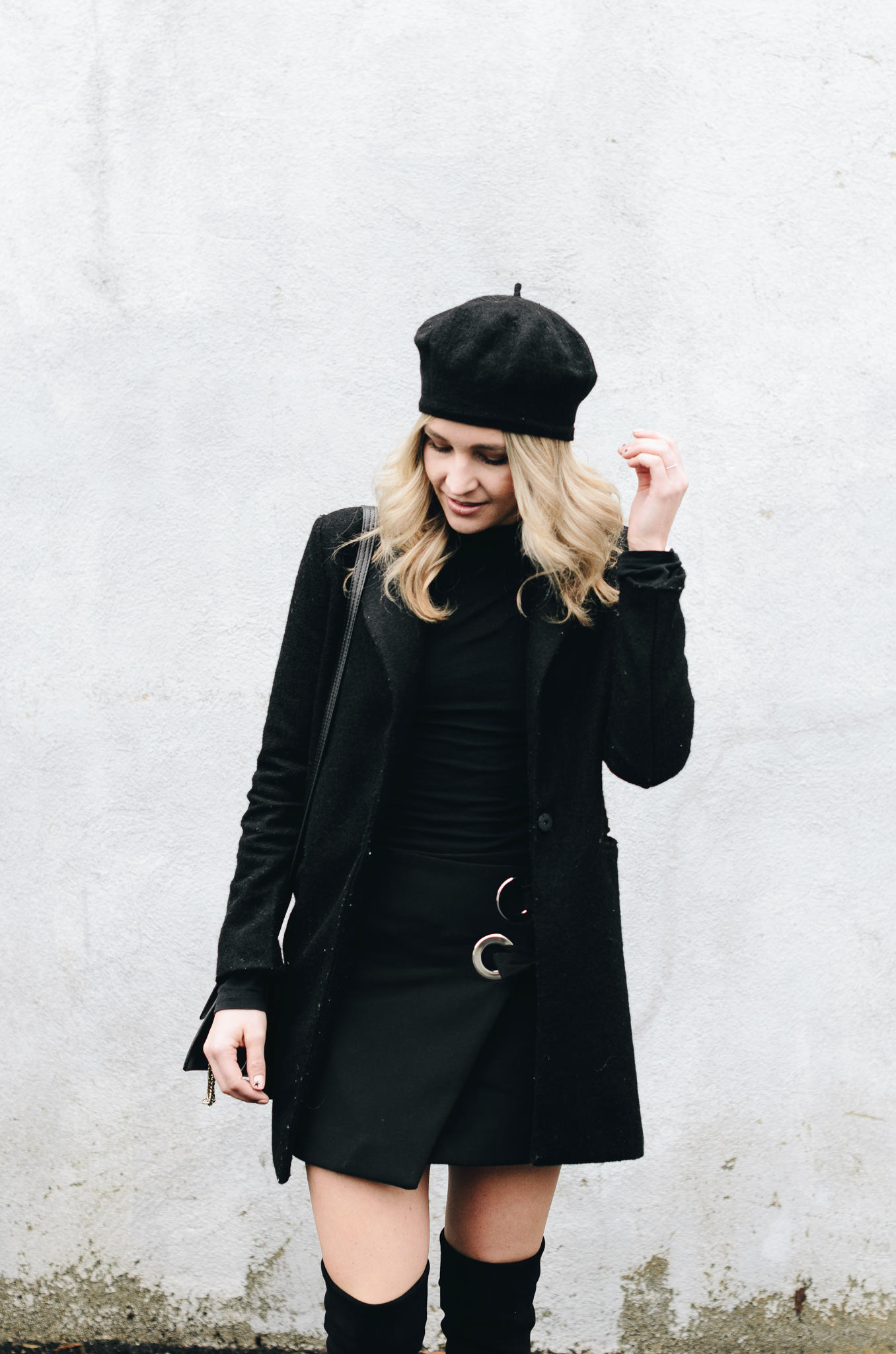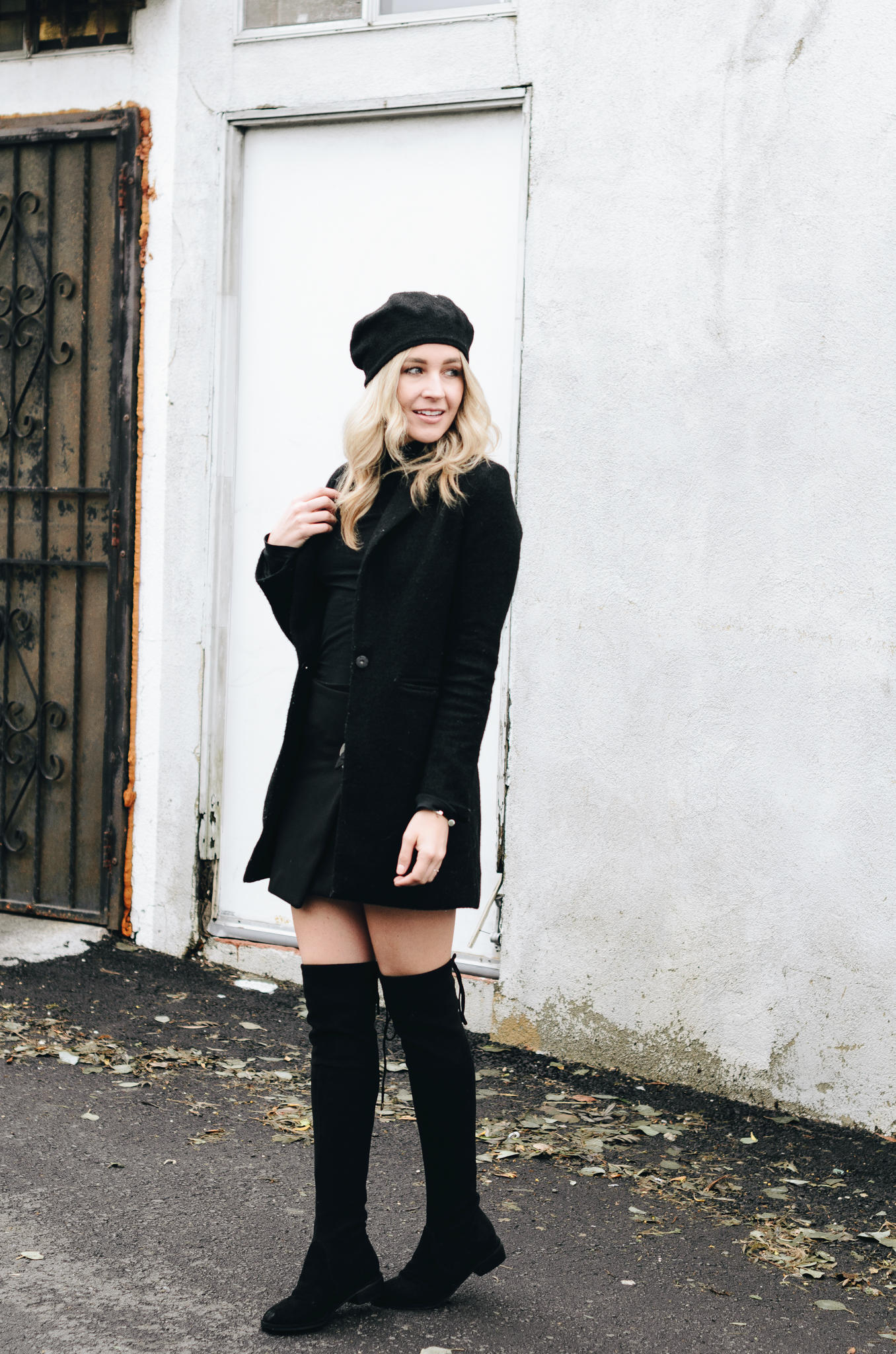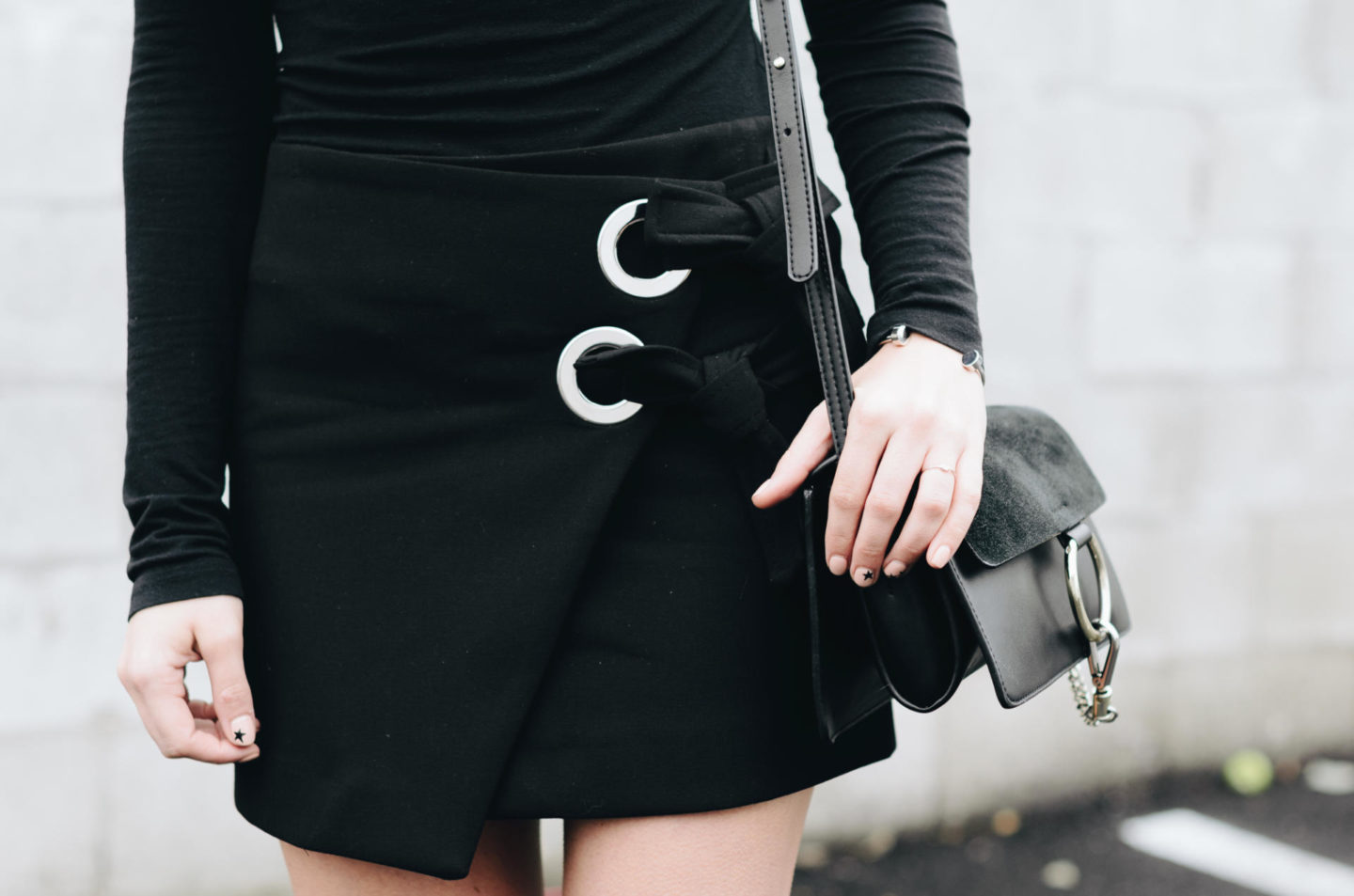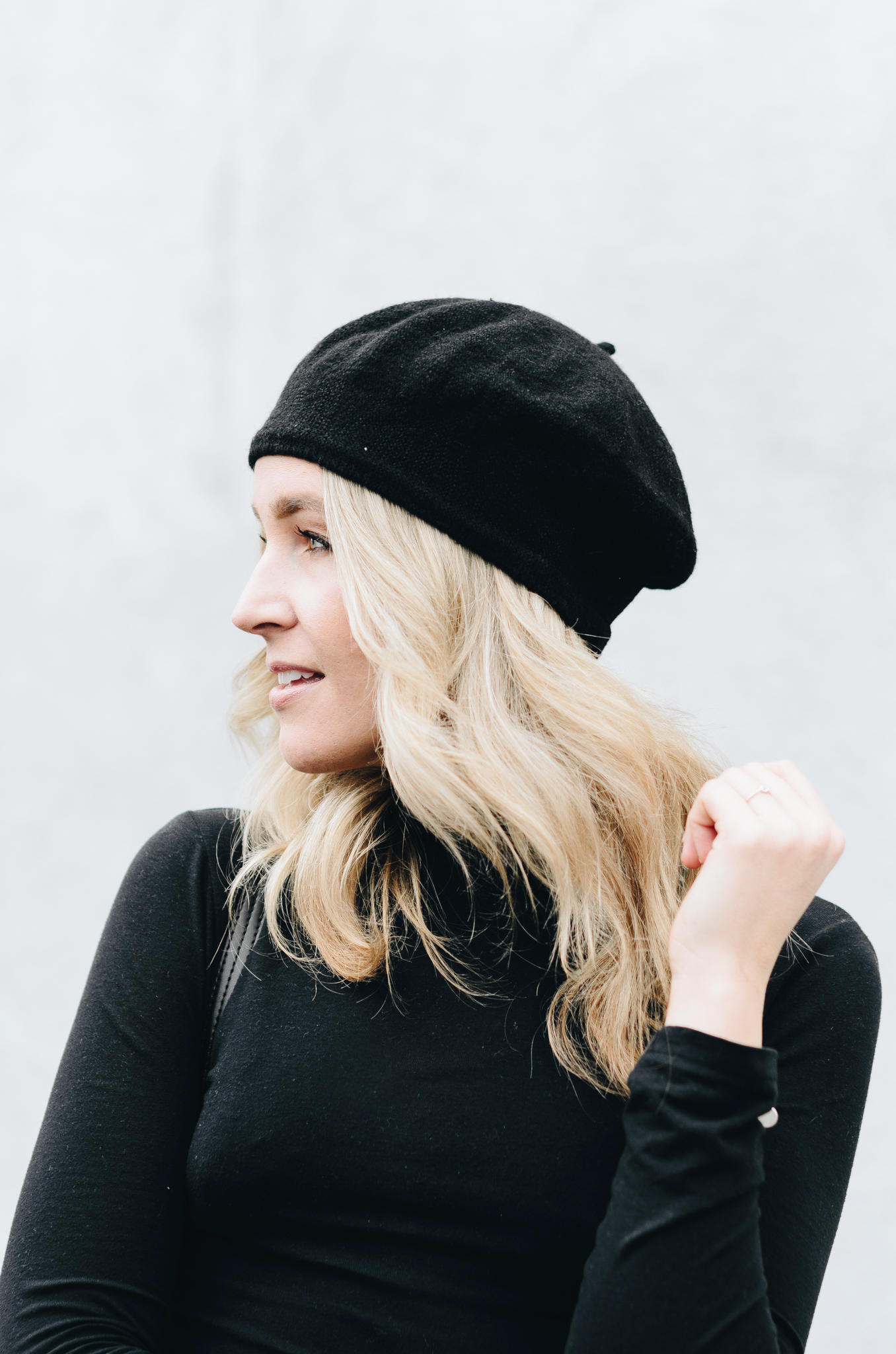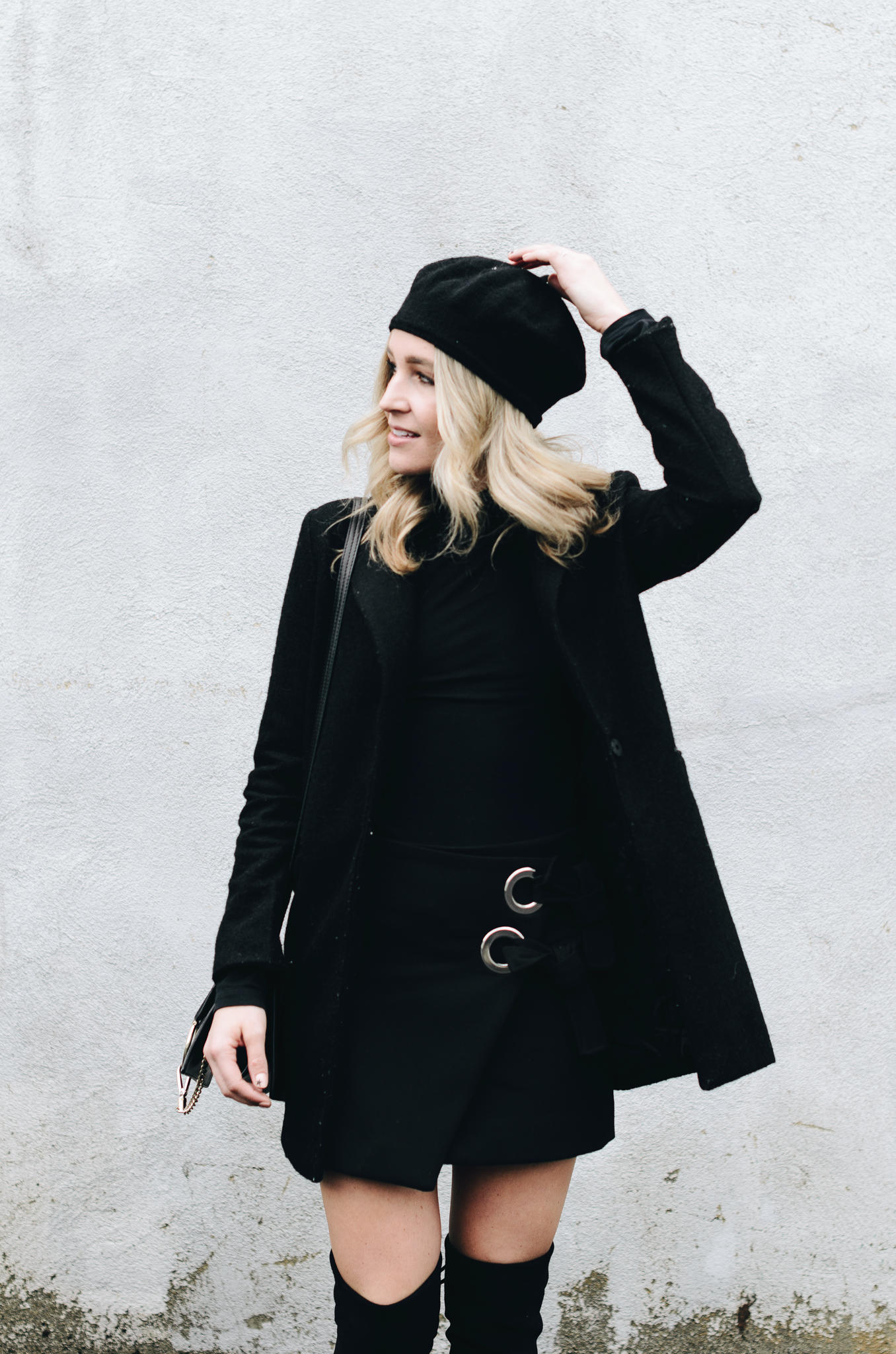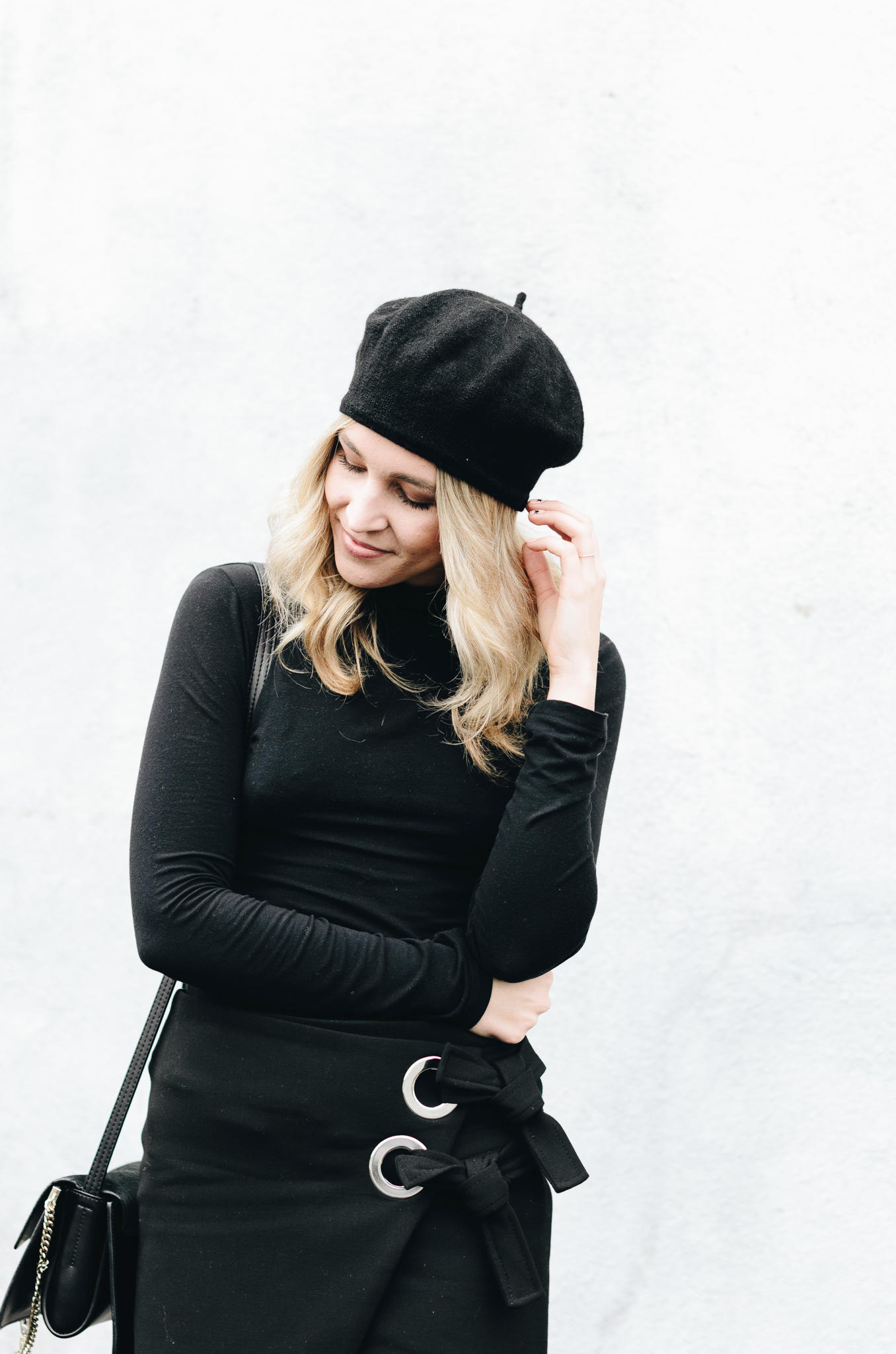 Top, Nordstrom | Skirt, Zara | Hat, c/o Hat Attack | Boots, c/o Jessica Buurman | Bag, c/o Anna Xi

Photography by Alandra Michelle