All day has been FILLED with Valentine's day posts featuring that one special someone that we all cherish most.
It really is amazing to see all of the love that we have for one-another, and makes me all warm and fuzzy inside.
This is a more-playful-than-usual outfit post, and definitely not something that I would consider my norm, but in the spirit of Valentine's day, how could I NOT share this sweater with a massive HEART on it?!
Even though I'm not here to give you fashion advice, I do want to give you something you can take away. This post has been about me 99.9% of the time for the last few years, so it's time to turn the tables! Here are some facts about Brennan and our relationship!
We met on the beach. Yup! Typical Santa Monica love story (kinda). We actually kinda met by accident. Long story short, the group me and one of my girlfriends thought we were meeting up with ended up being a completely different group where we knew no one. Minutes after sitting down on the blanket that belonged to the one girl she knew, he came up and introduced himself. Needless to say, I remember that moment like it was yesterday.
He asked me to be his girlfriend on my birthday with a sweet card, but I didn't realize that's what he meant…so he had to tell me 5 days later. Whoops!
We live 3 streets away from each other. And it's amazing. Being able to walk or bike to his house makes everything SO easy.
His sister's name is also Ashley…which makes things really entertaining when we're all together.
Brennan is a Santa Monica transplant! He's originally from Minnesota, but his adventurous soul and college degree led him to the West Coast (lucky for me).
He is 4 years older than me, which I love! We're on the same page with so many things, but he's also been through some things I'm just now experiencing, so it's amazing to have a partner I can turn to that has experiences to base his advice on.
Since we met on the beach, that setting has played a huge role in our relationship. We always end up there. Whether it's to watch the sunset, enjoy some wine in the dark listening to waves, riding bikes, eating our Food Truck dinners there…you name it, we've probably spent the most time there together!
Last Valentine's day he went above and beyond to surprise me with a weekend I'll never forget (his love language is 100% giving gifts because the tiny details he continuously thinks of never cease to amaze me). We decided to do the same thing this year because it was so perfect! Just us two and our favorite spot. So that's what we'll be doing tonight!
I hope you all enjoy your evenings with your special someone, or with your best girlfriends!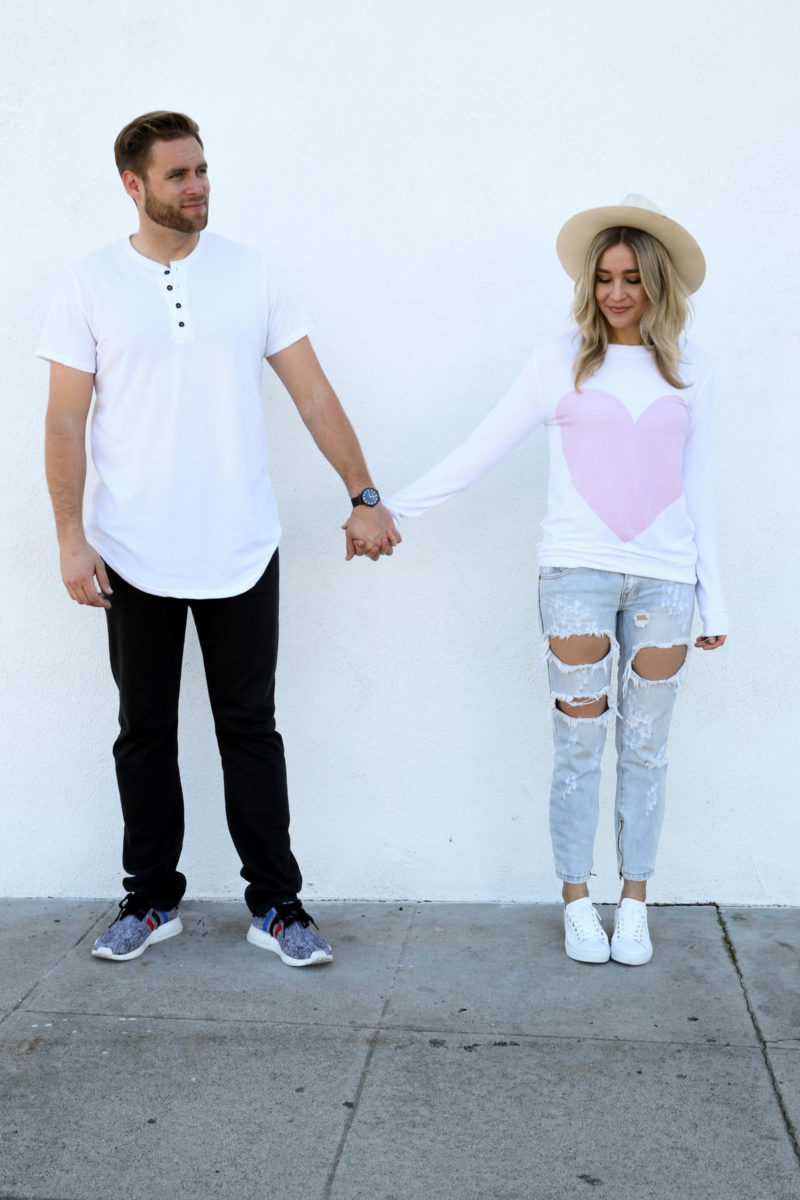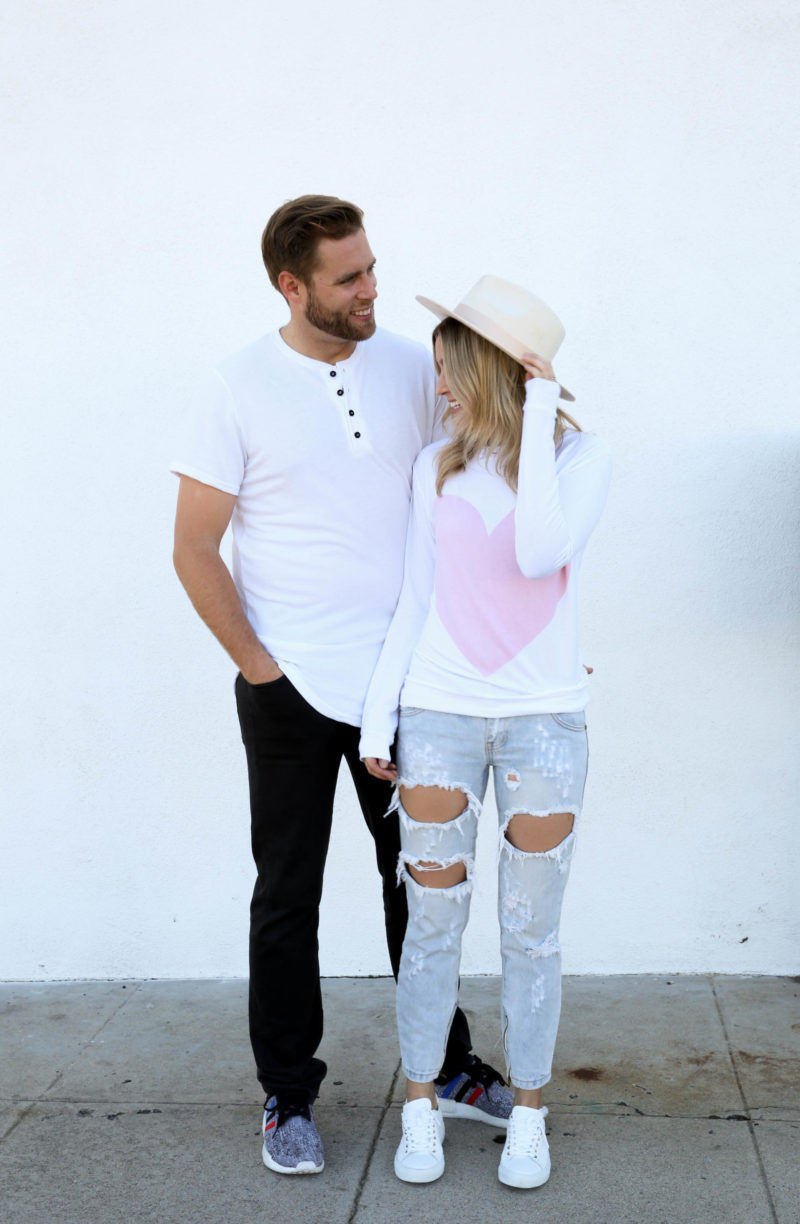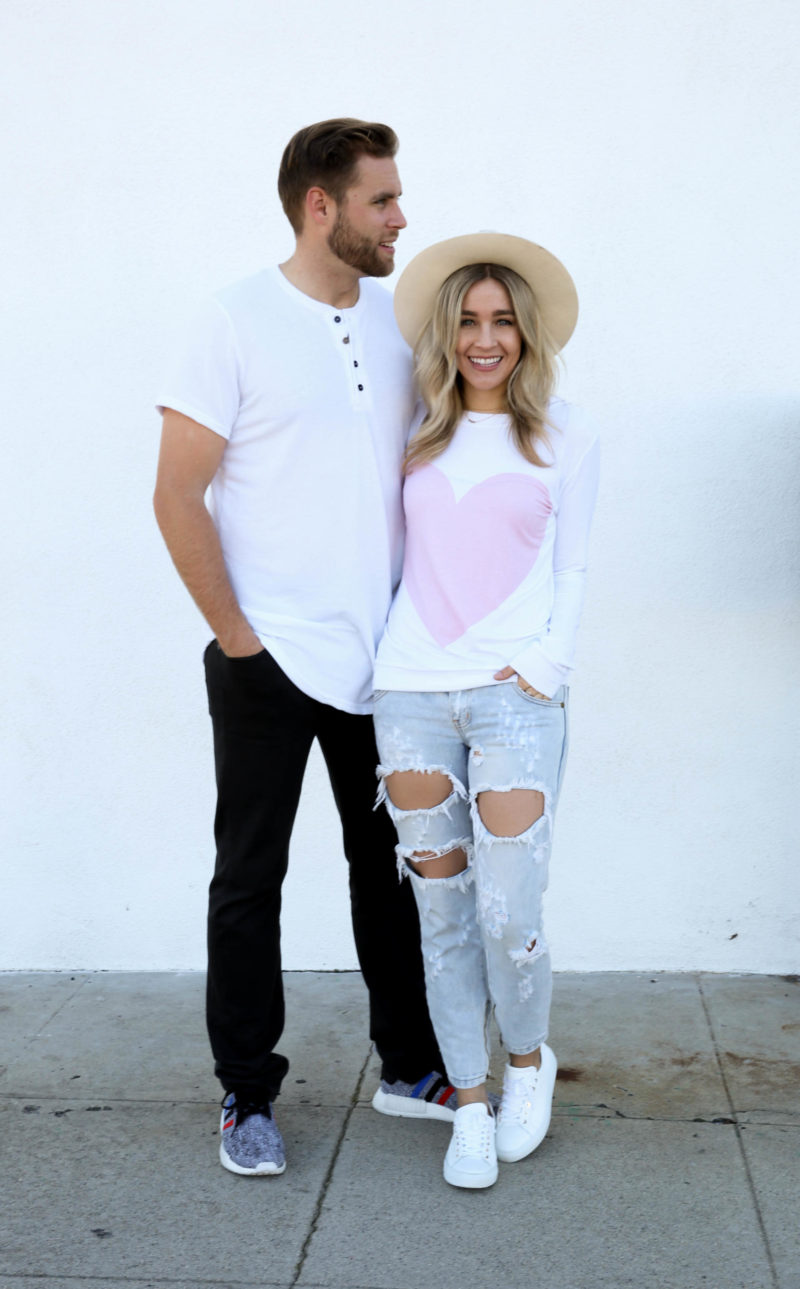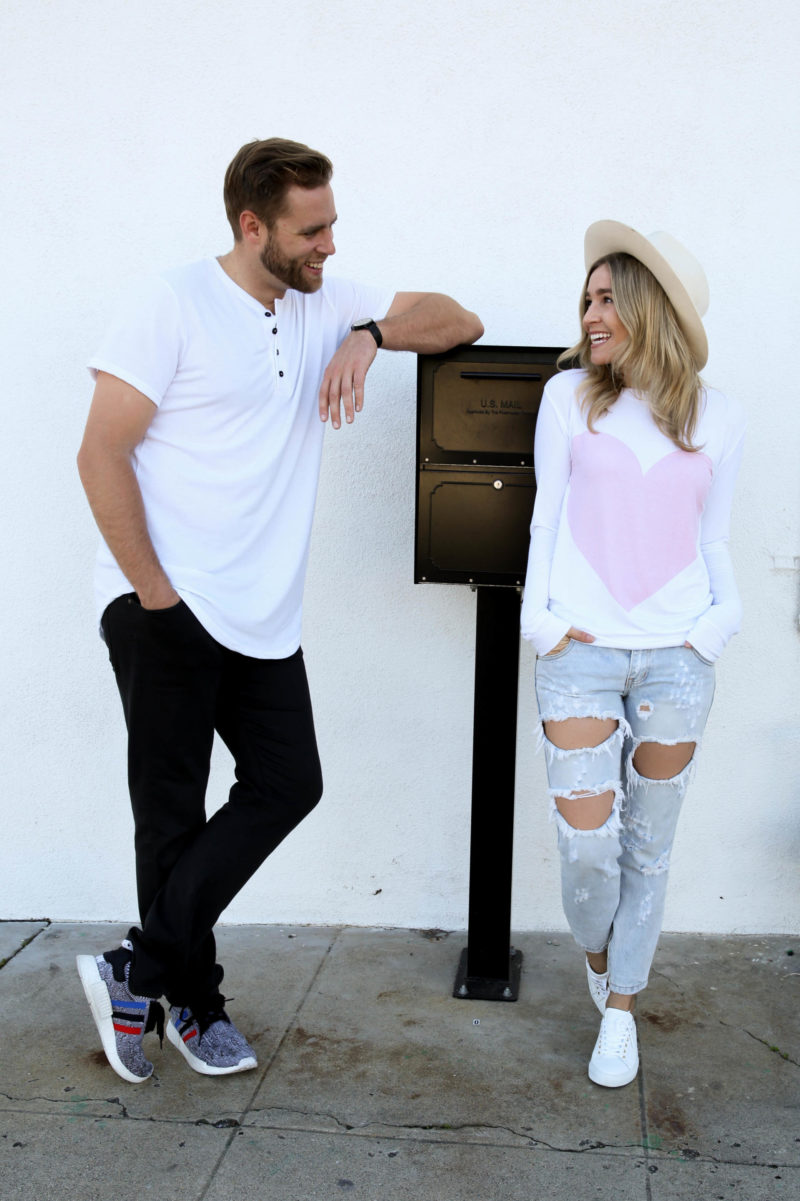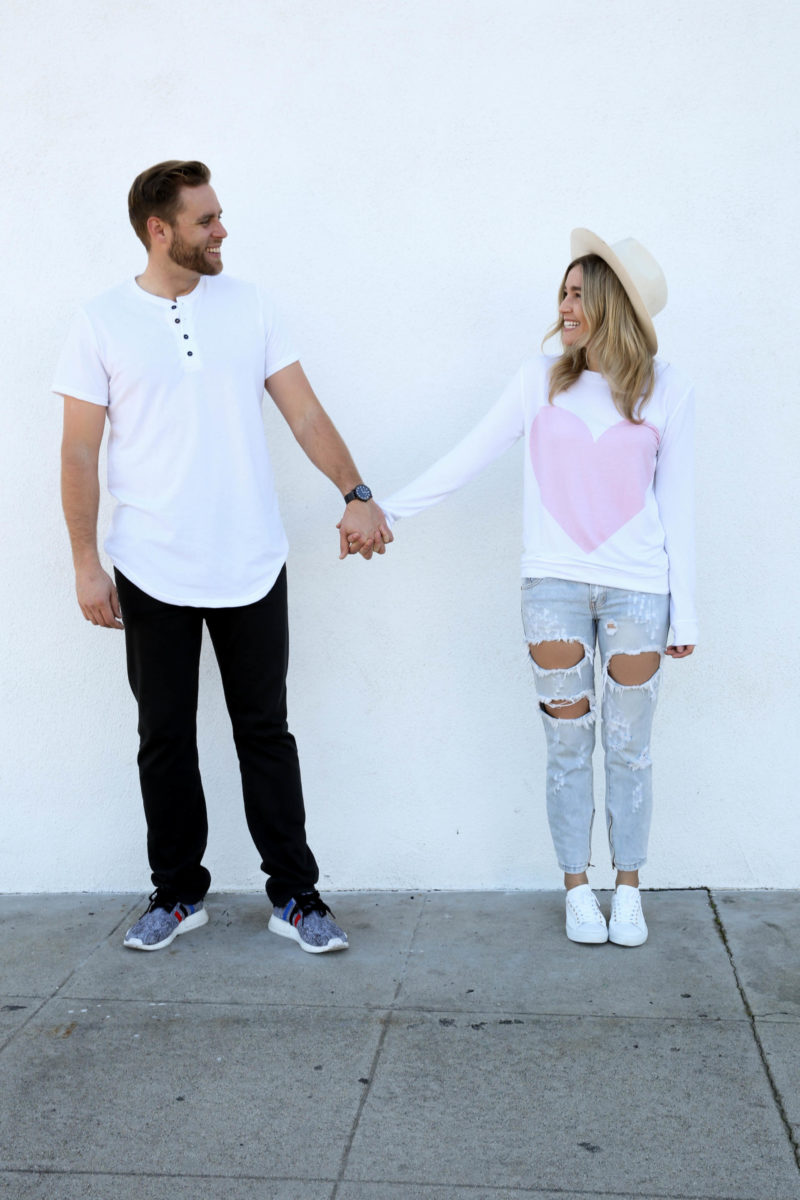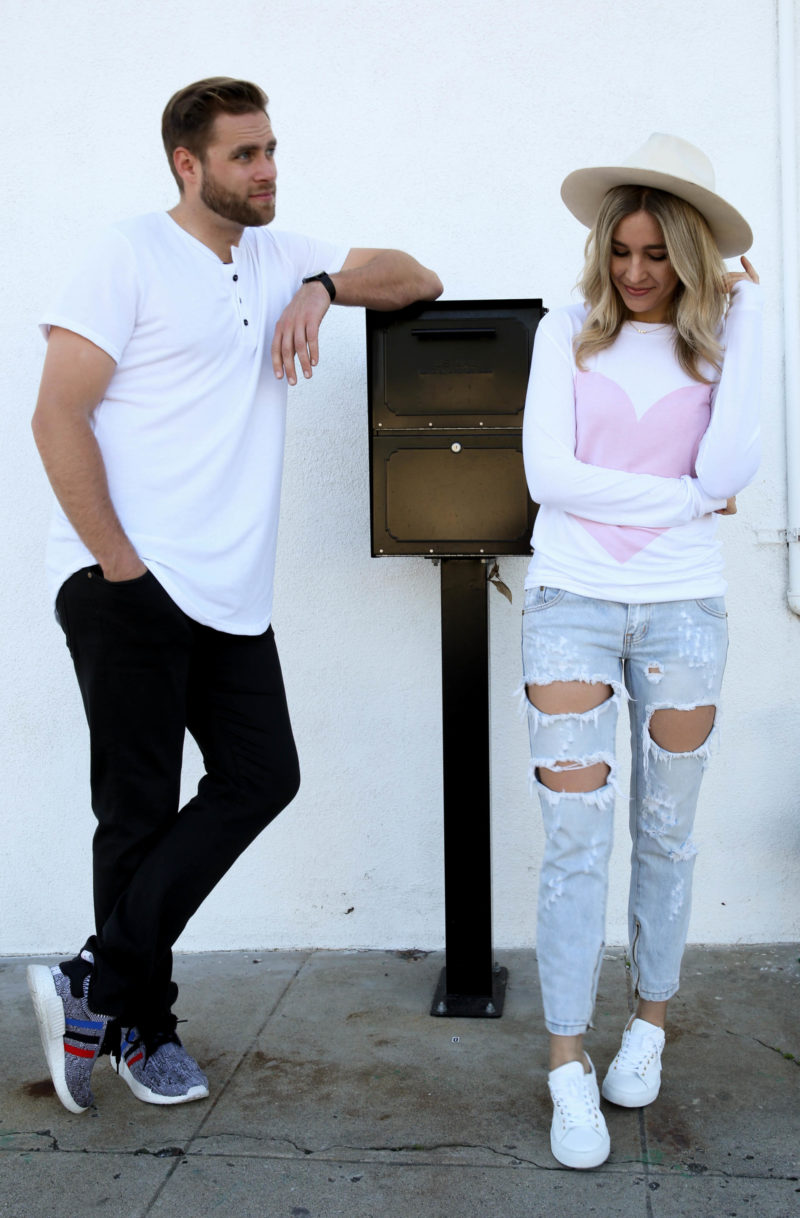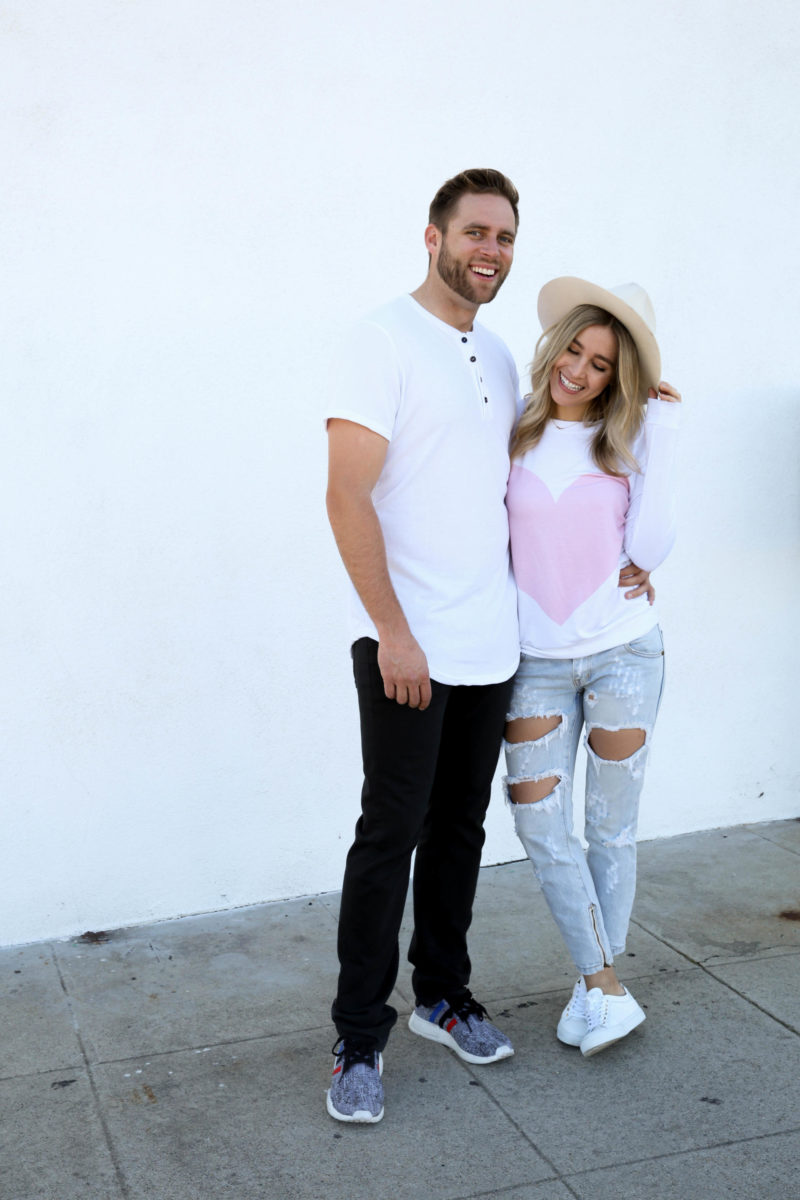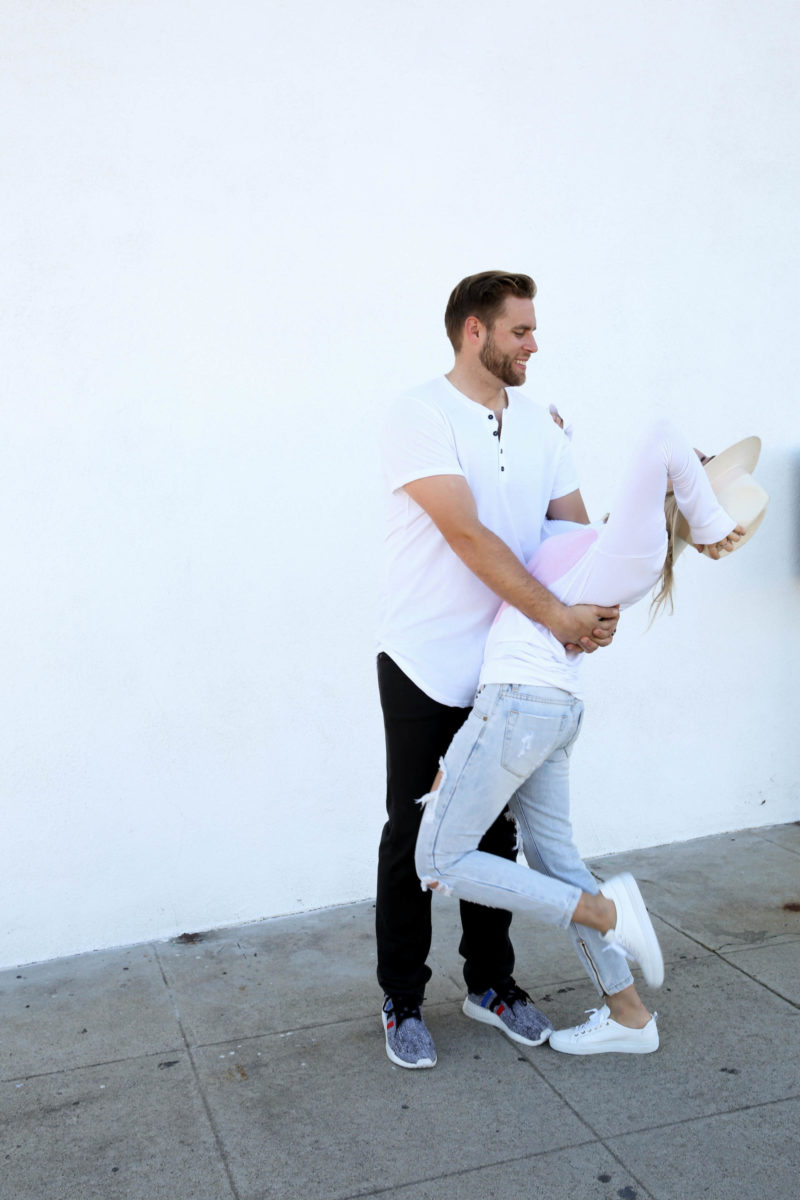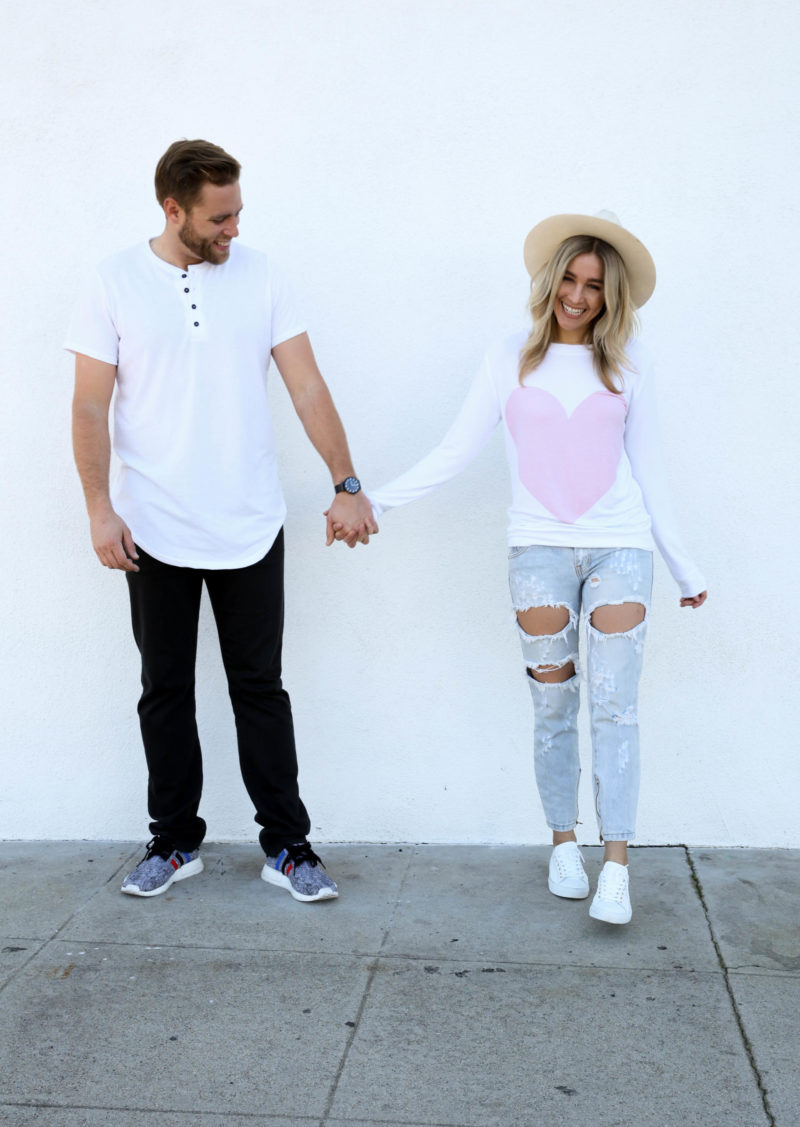 ---
HIM
---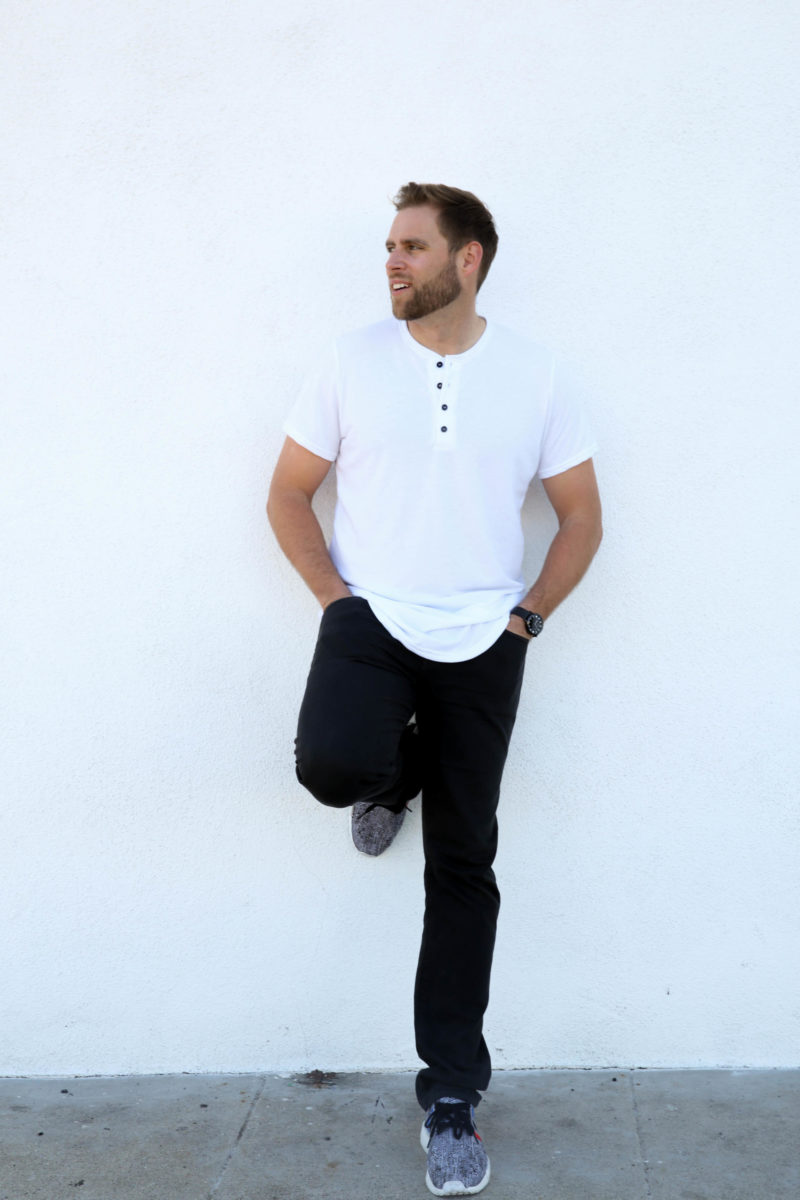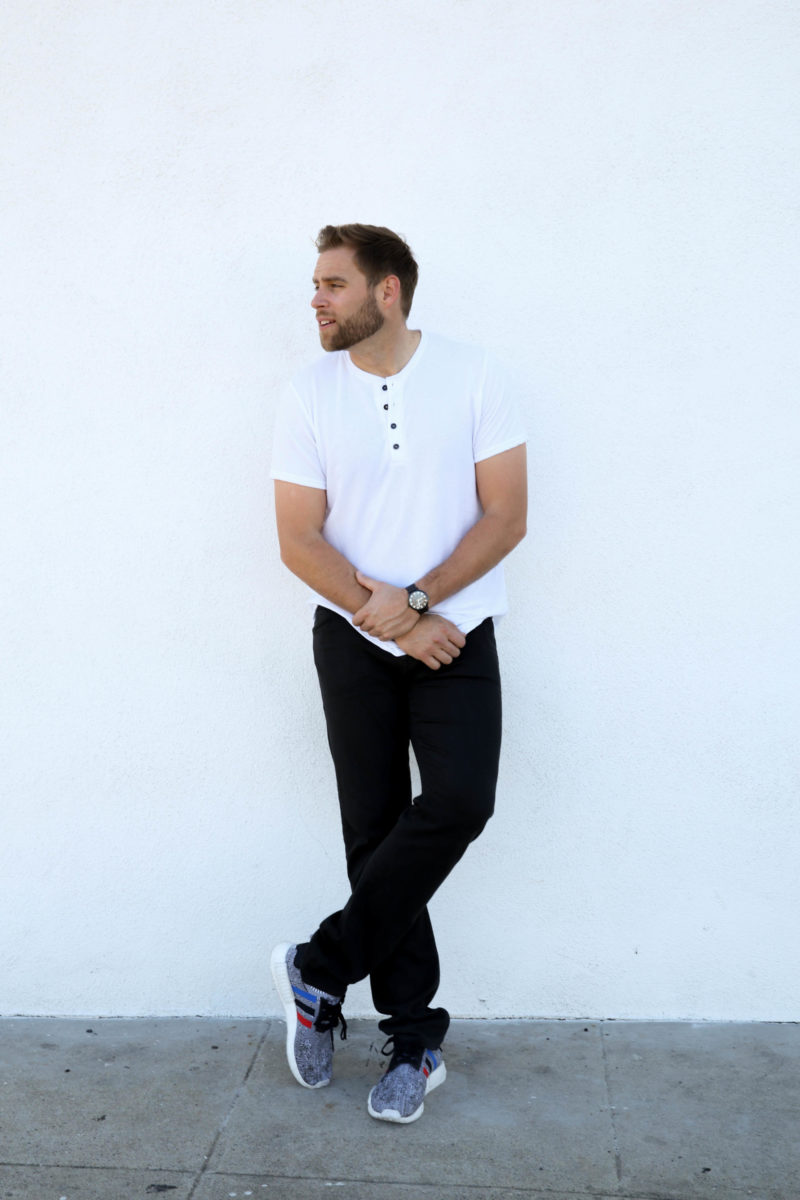 Top, c/o Privilege Clothing | Pants, 7fam | Shoes, Adidas
---
HER
---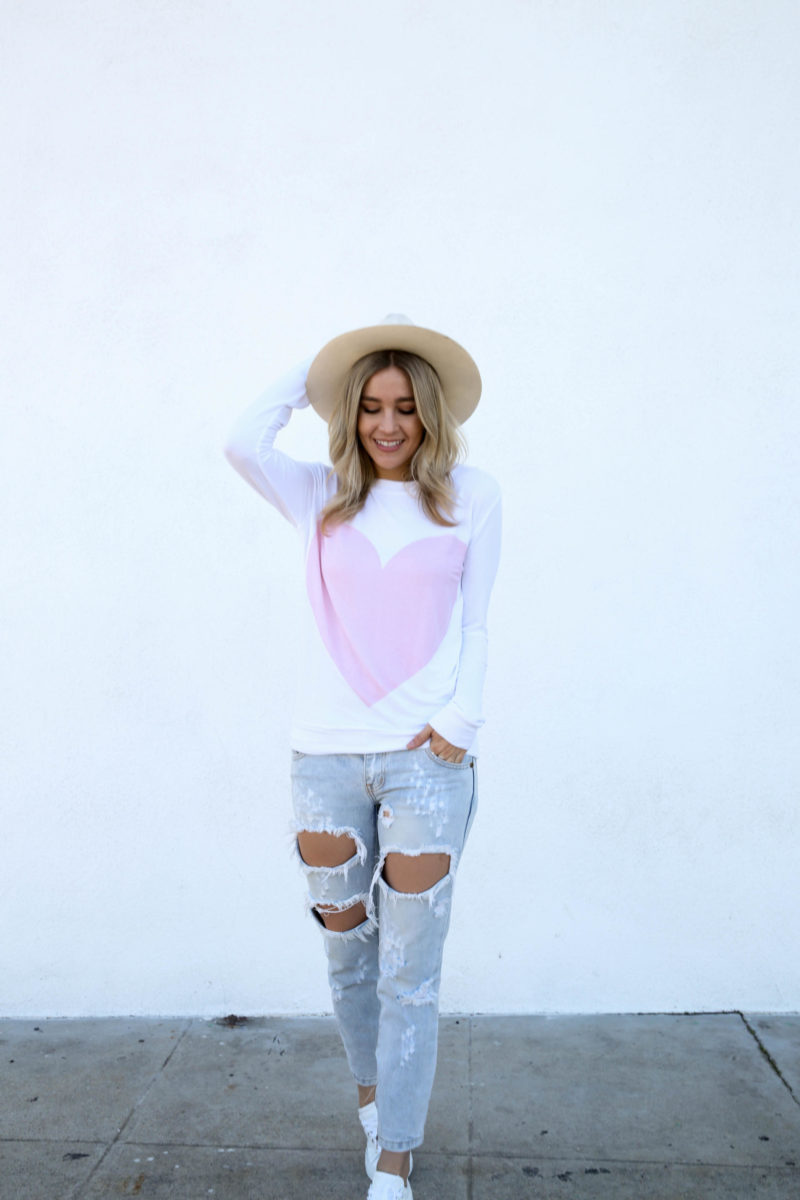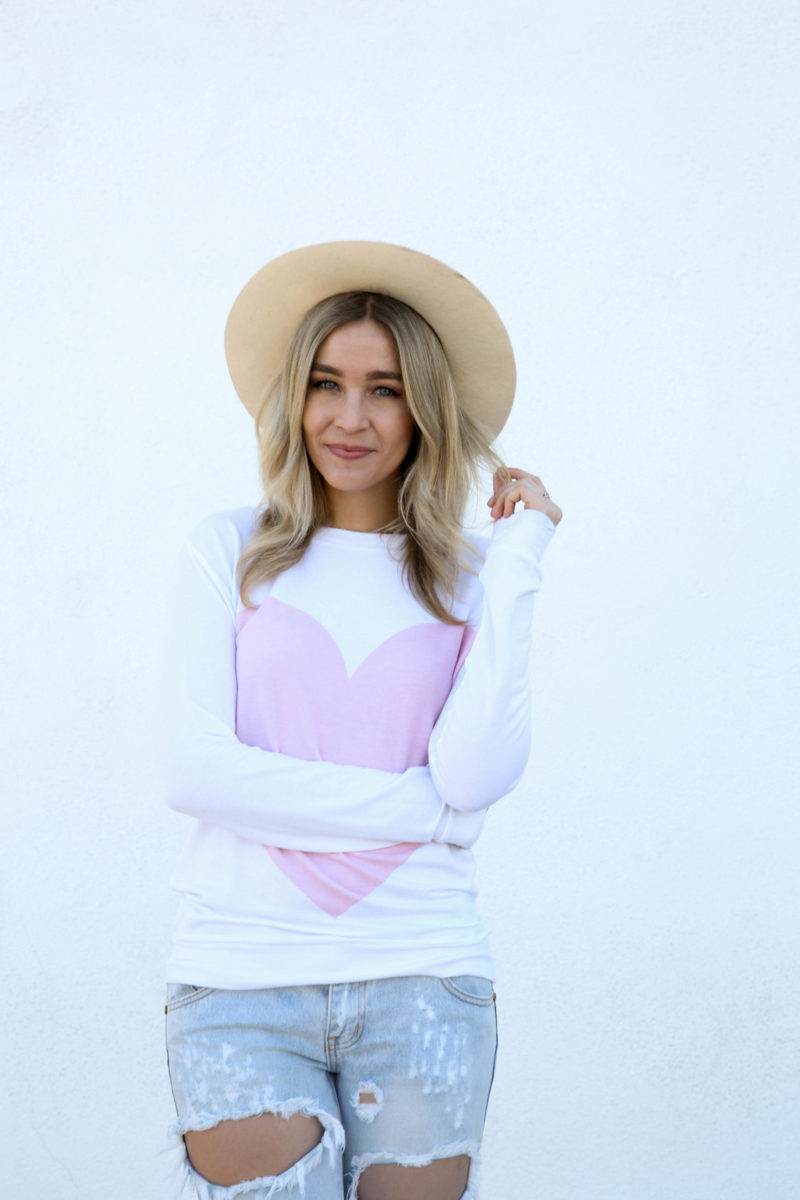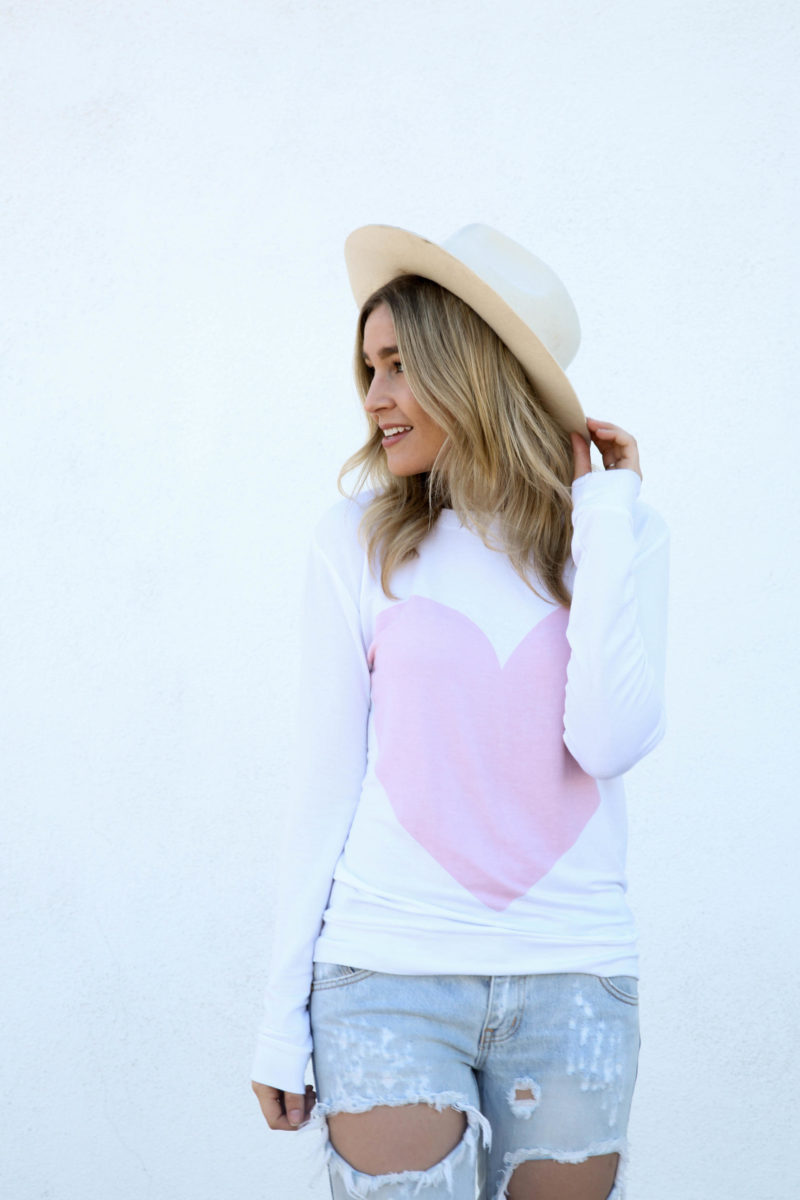 Sweater, c/o Privilege Clothing | Denim, Revolve | Hat, Lack of Color | Shoes, c/o M. Gemi
Photography by Leon Nyarecha