I'm just gonna get this out of the way: I wanted to be corny and title this "Roses are Red, Denim is Blue," but then I didn't have anything to follow that and I also knew it was way too corny. So we'll just leave it as my awkward intro.
ANYWAYS.
Have you been following your favorite bloggers via Snapchat & InstaStories on their #NYFW journeys? Part of me is like FOMO, the other part is like….ehhhhh it's super snowy.
But it is fun to see a glimpse into the runway shows to see what designers are doing for the coming seasons.
I love how one glimpse at something has the power to give you inspiration.
And it could be anything.
A smell. A book. A plant.
For instance, this jet black candle I recently received from Capri Blue was so striking. I guess I've never really owned a candle that was this bold.
I also received a beautiful copper one, as well as a white one, and thought I LOVE them so much, there's just something about this jet black glass candle that really stood out to me. (Highly recommend you click on those links though because the other two are GORGEOUS).
In a roundabout way, this candle inspired this look you're seeing tonight.
The candle and the top complement each other perfectly. They're both bold, and have such an overstated beauty to them.
I saw this top under a pile of clothing (ahem mainly because I found it at the LF sale and they have 0 organization at those stupid things) but it really stood out and amidst the pile of clothes I tried on I knew I would be taking it home before I even tried it on.
This could be just as corny as my opening line, but I really love when unexpected items inspire you to create.
Whether you express yourself through painting, mixing music, writing, or putting outfits together…it's beautiful to see an idea come to life.
I'm also so happy to see my favorite candle brand be the official home fragrance partner of NYFW: The Shows. Well deserved.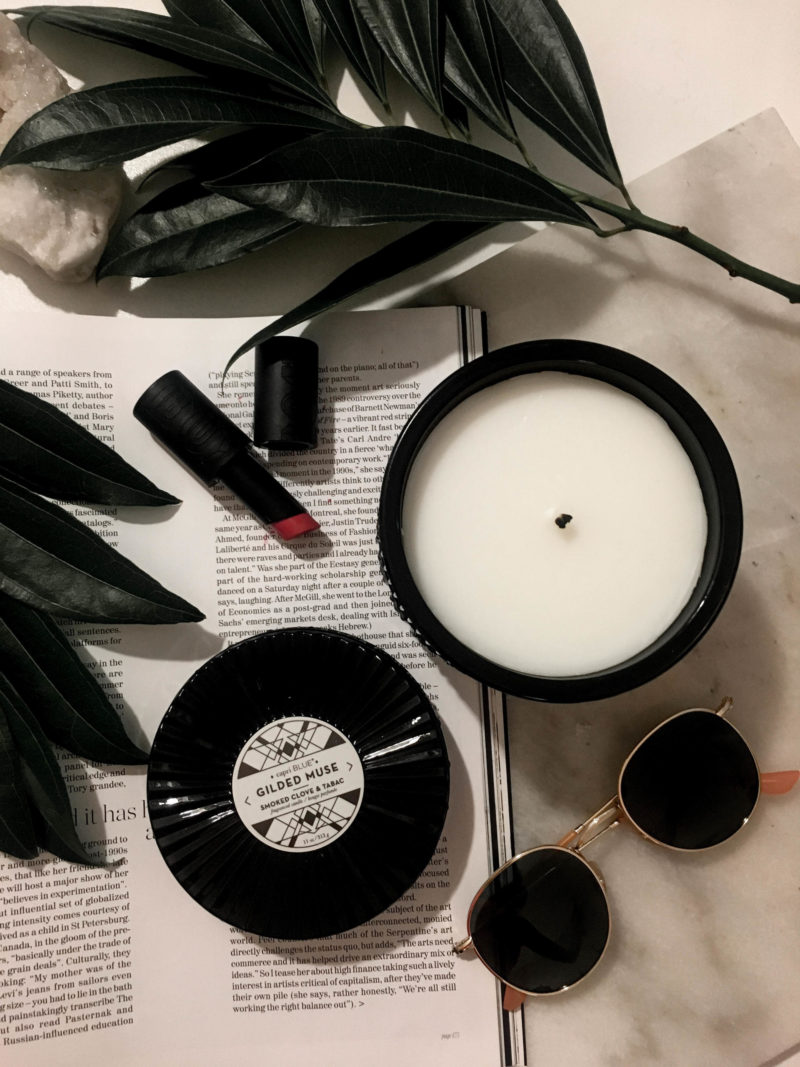 ---
HIM & HER
---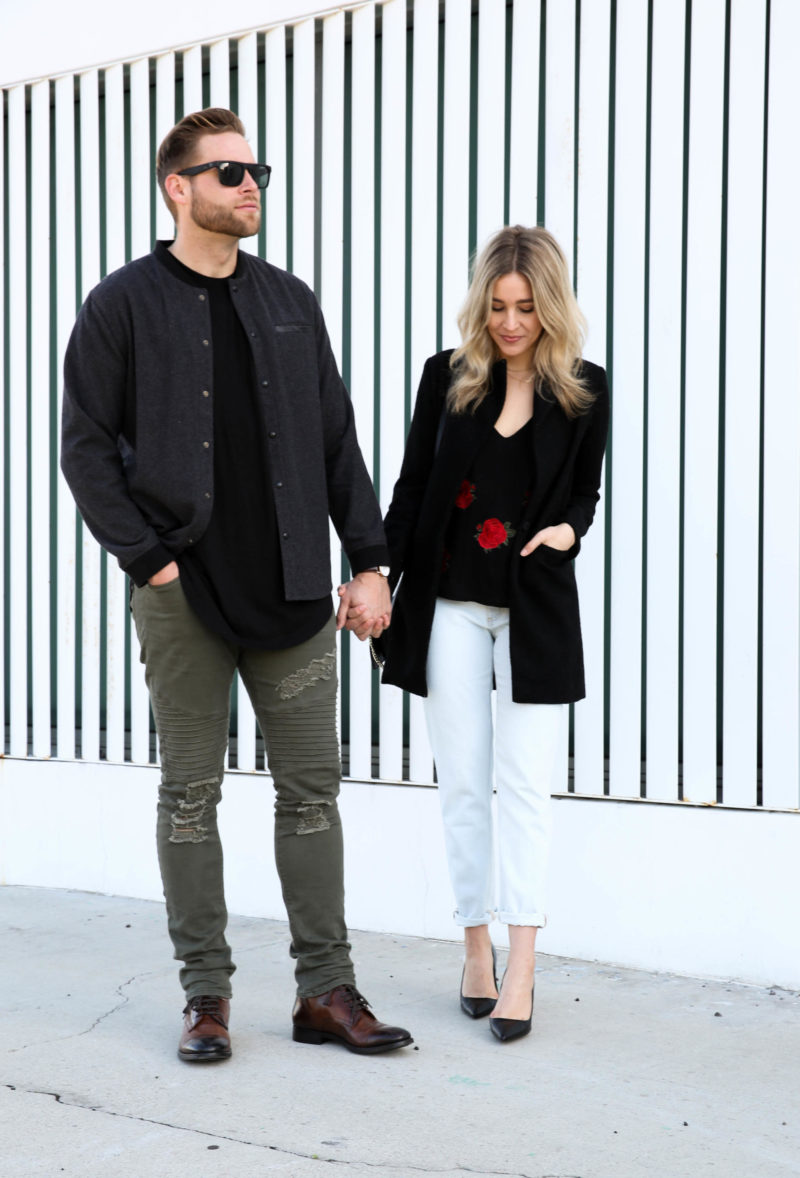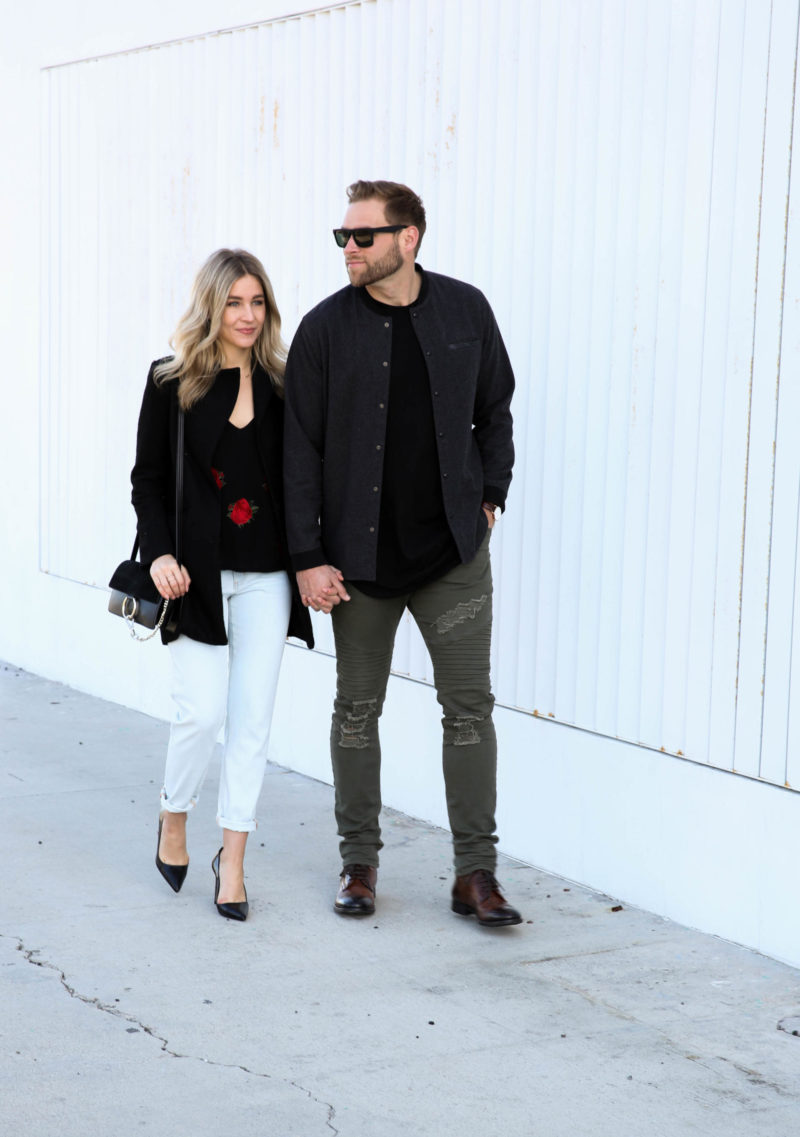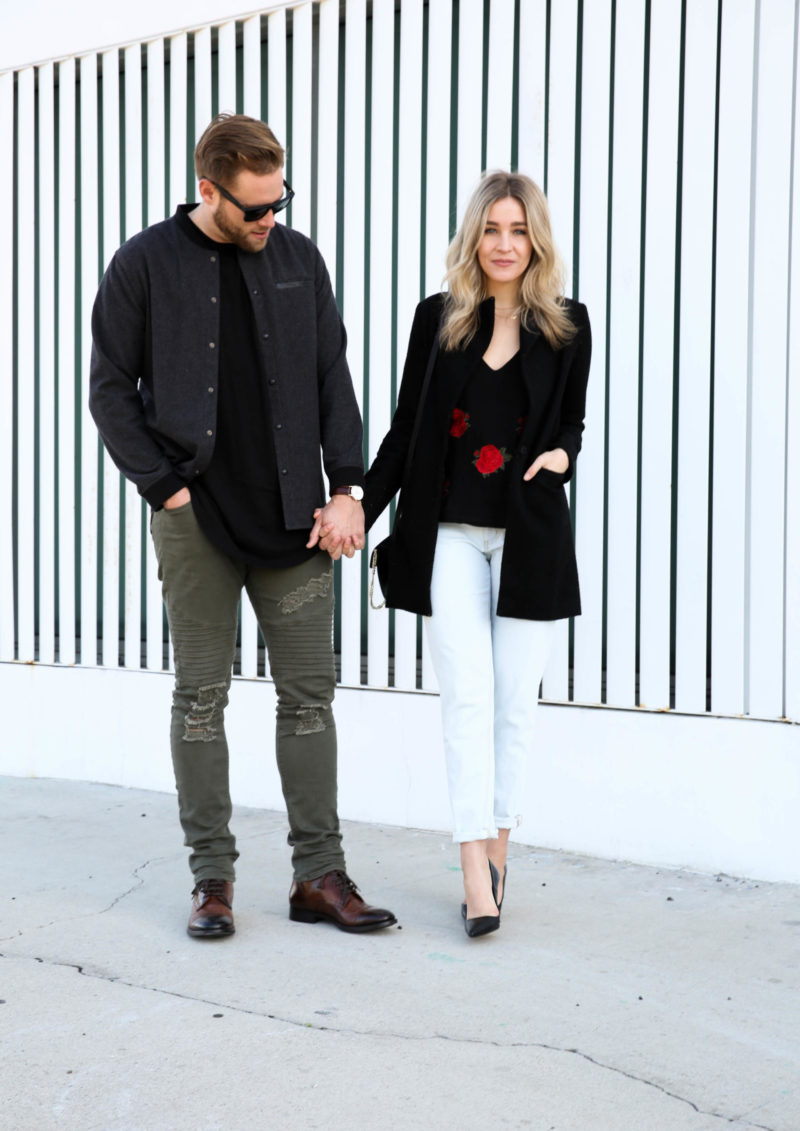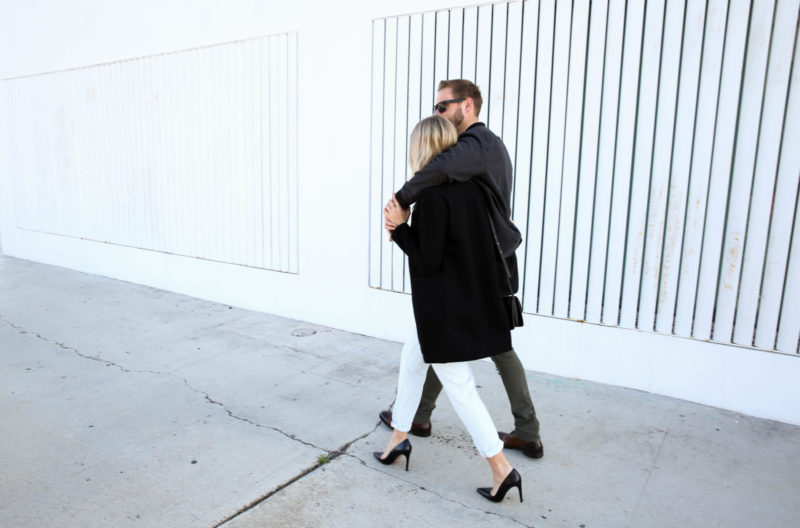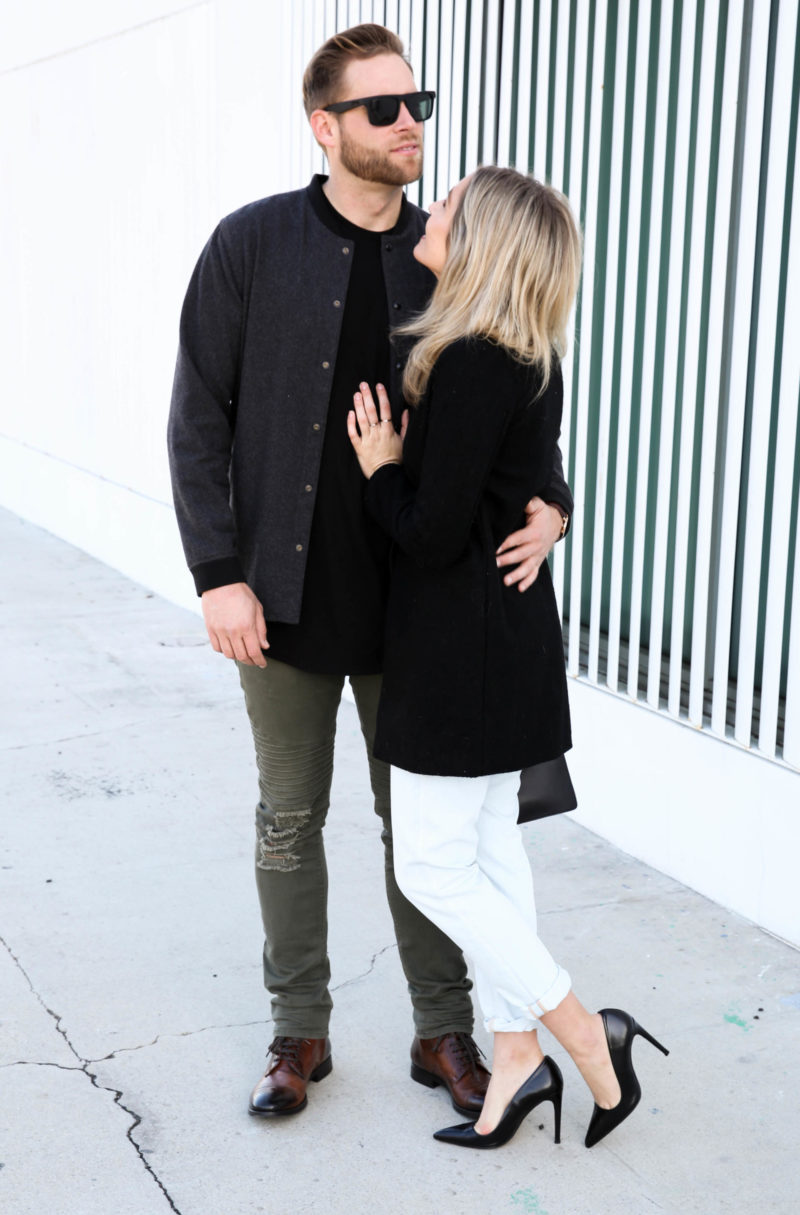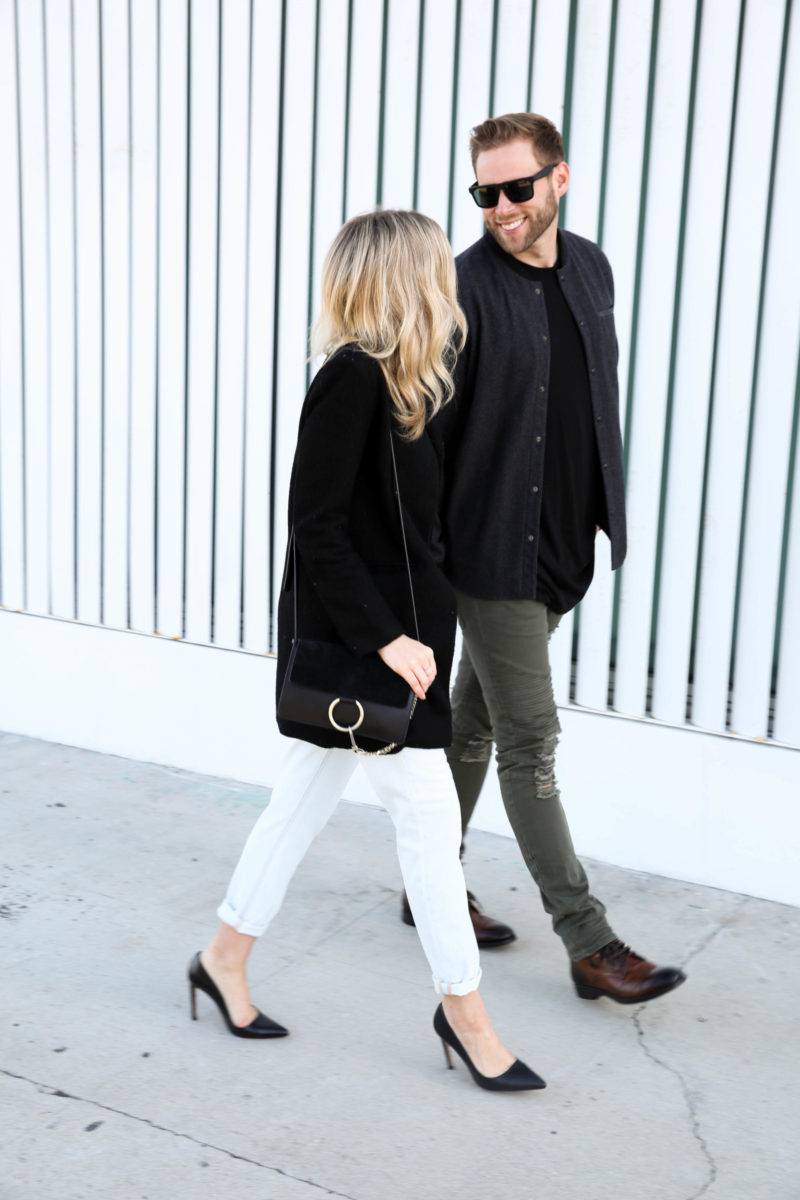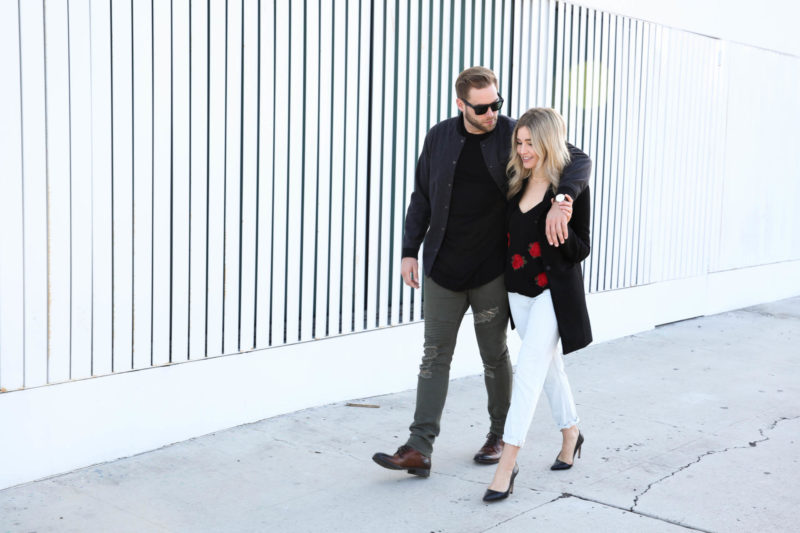 ---
HER
---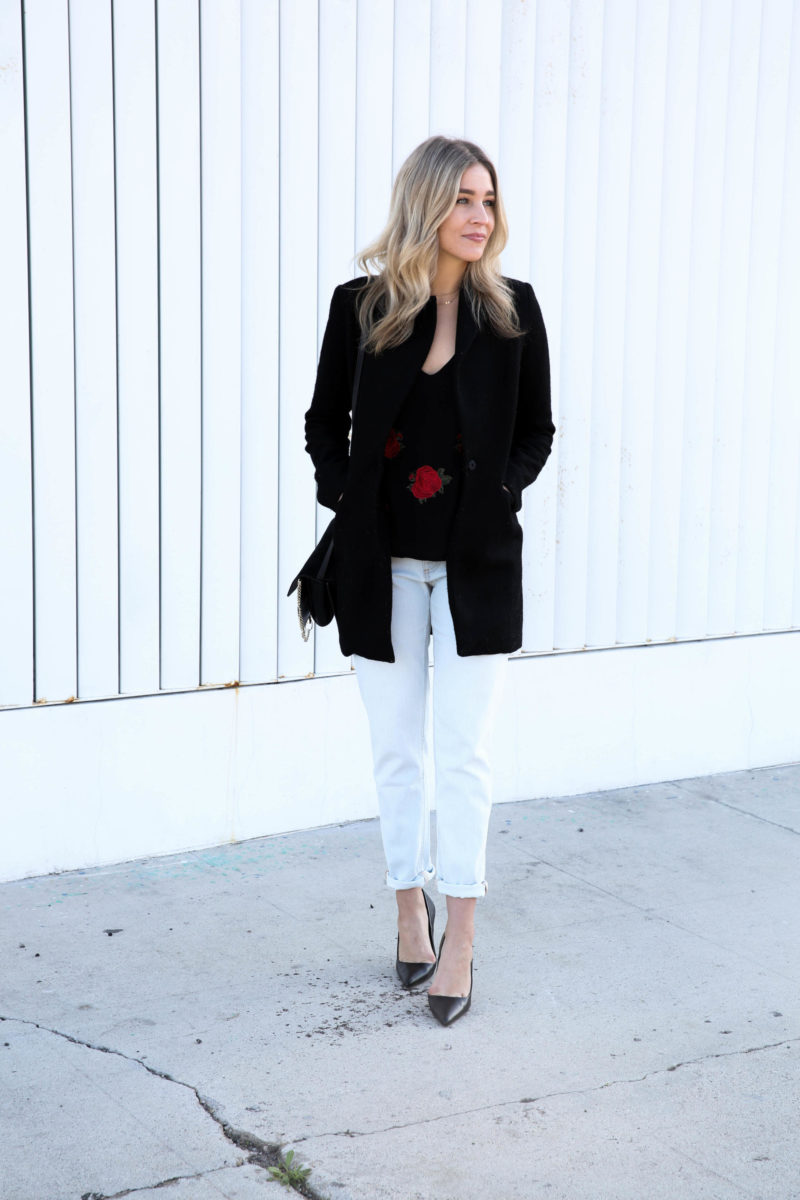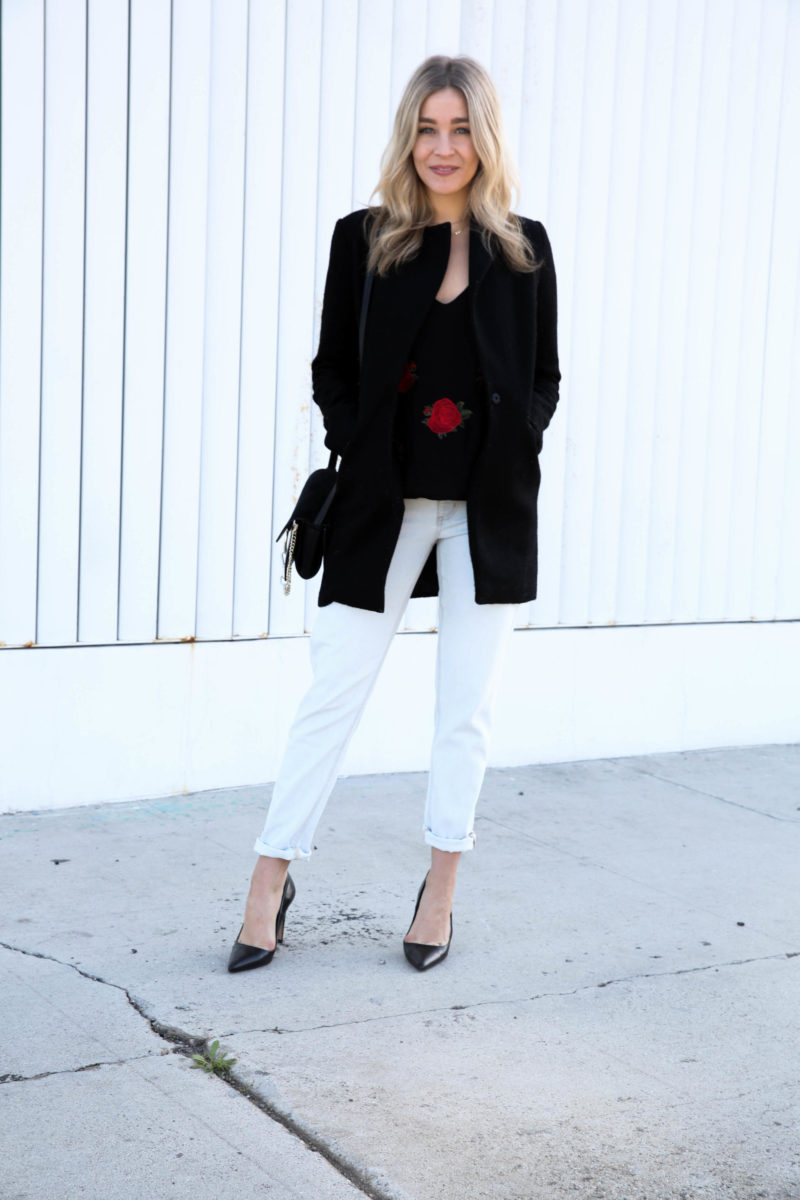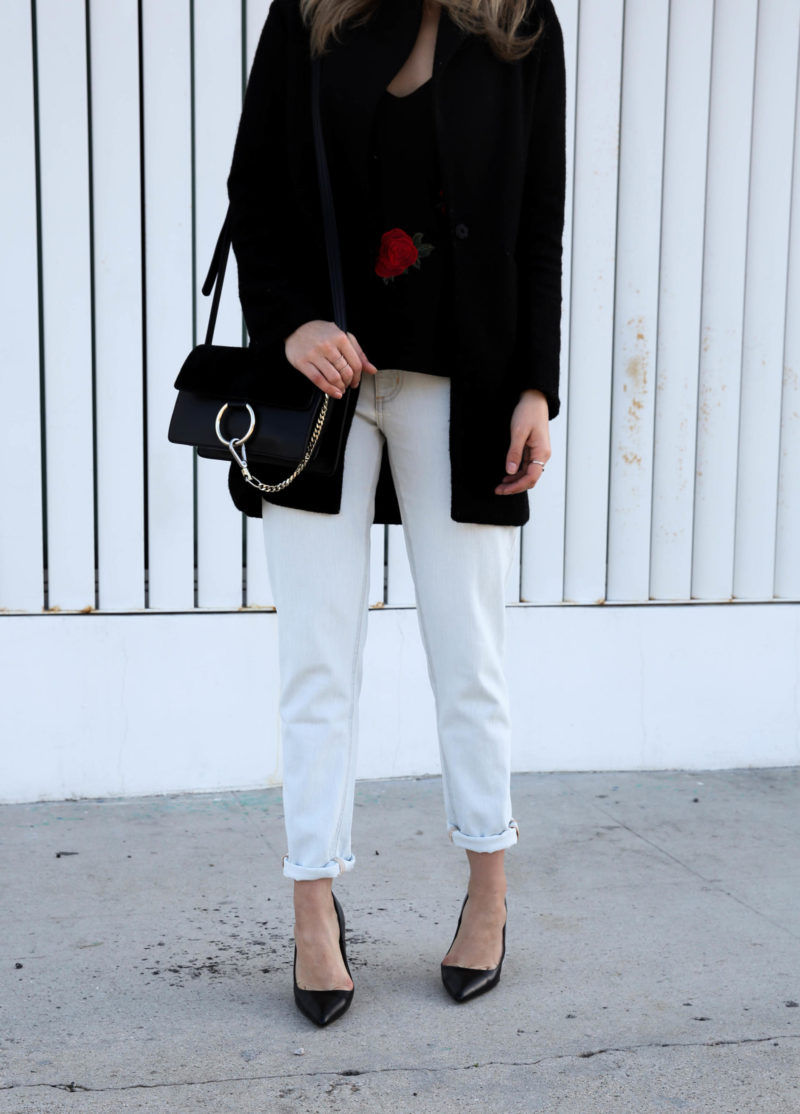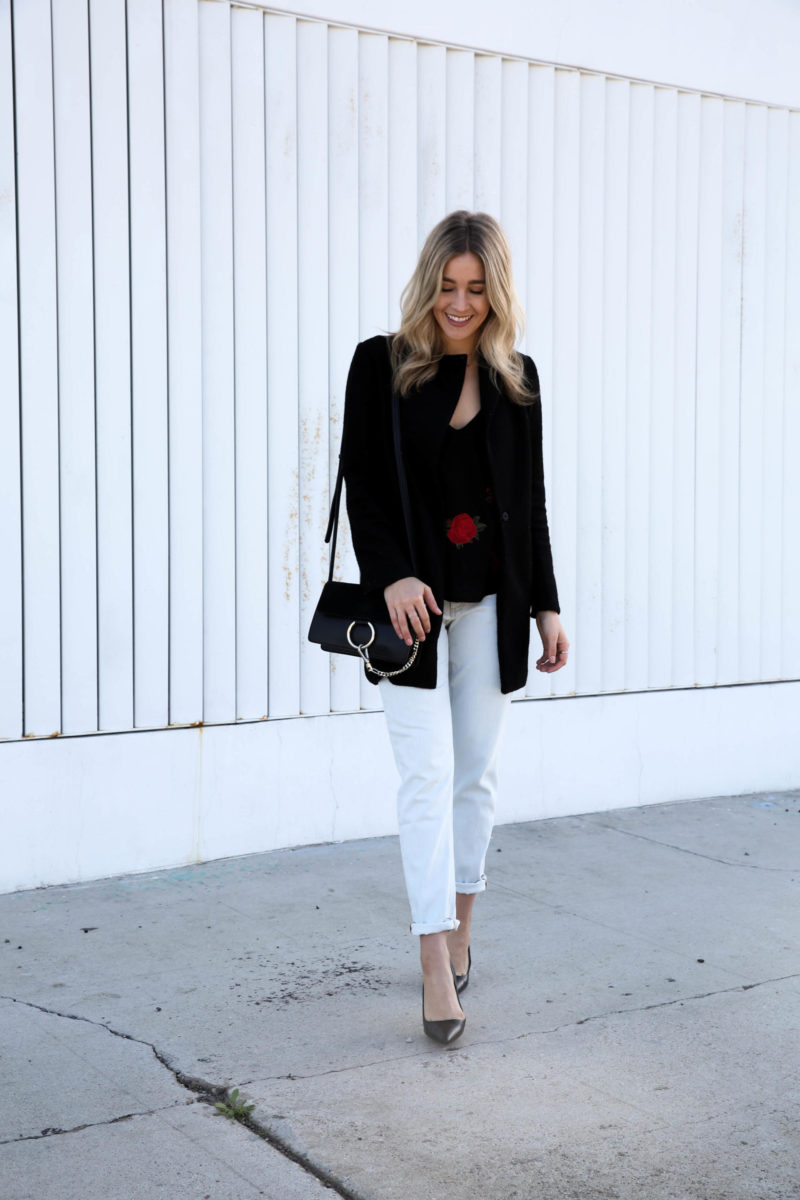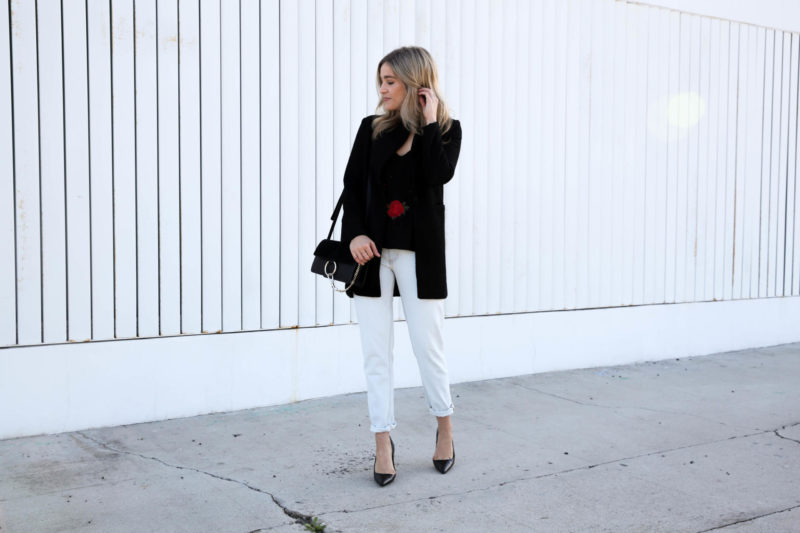 Top, LF | Jeans, c/o 1denim | Jacket, c/o Sheinside | Heels, Zara | Bag, Anna Xi
---
HIM
---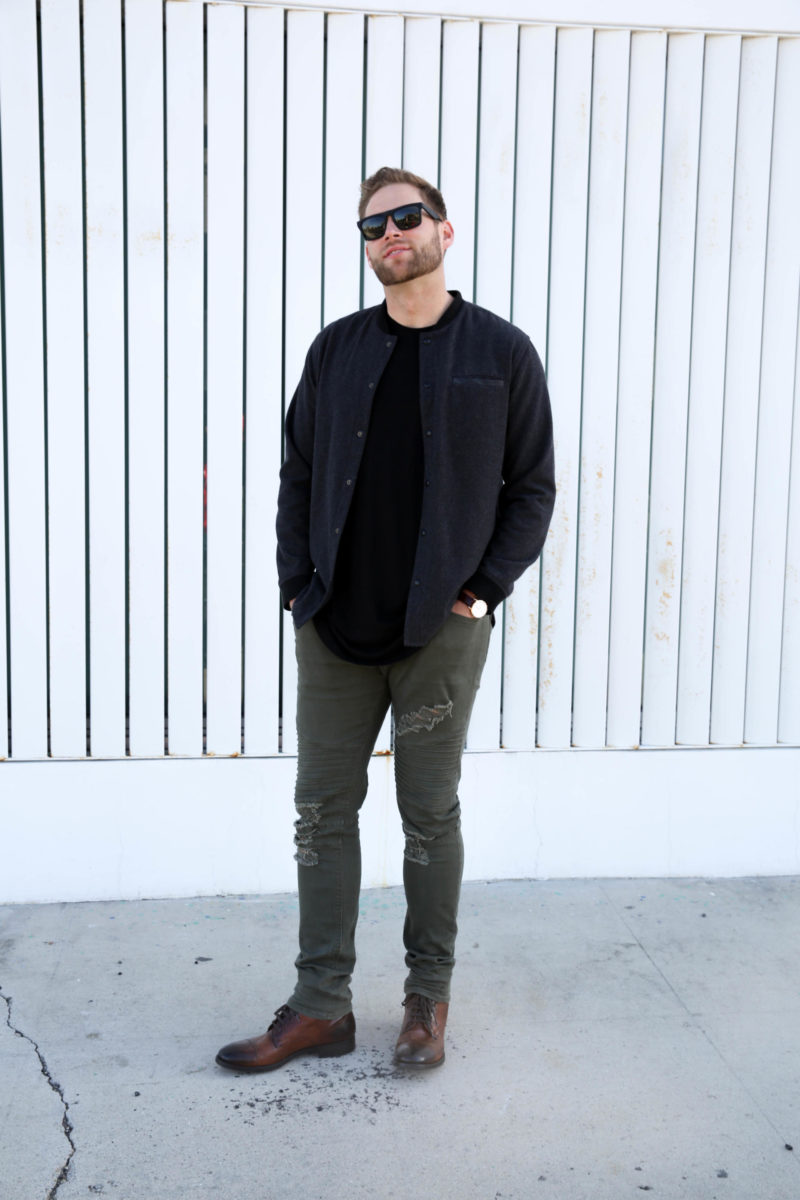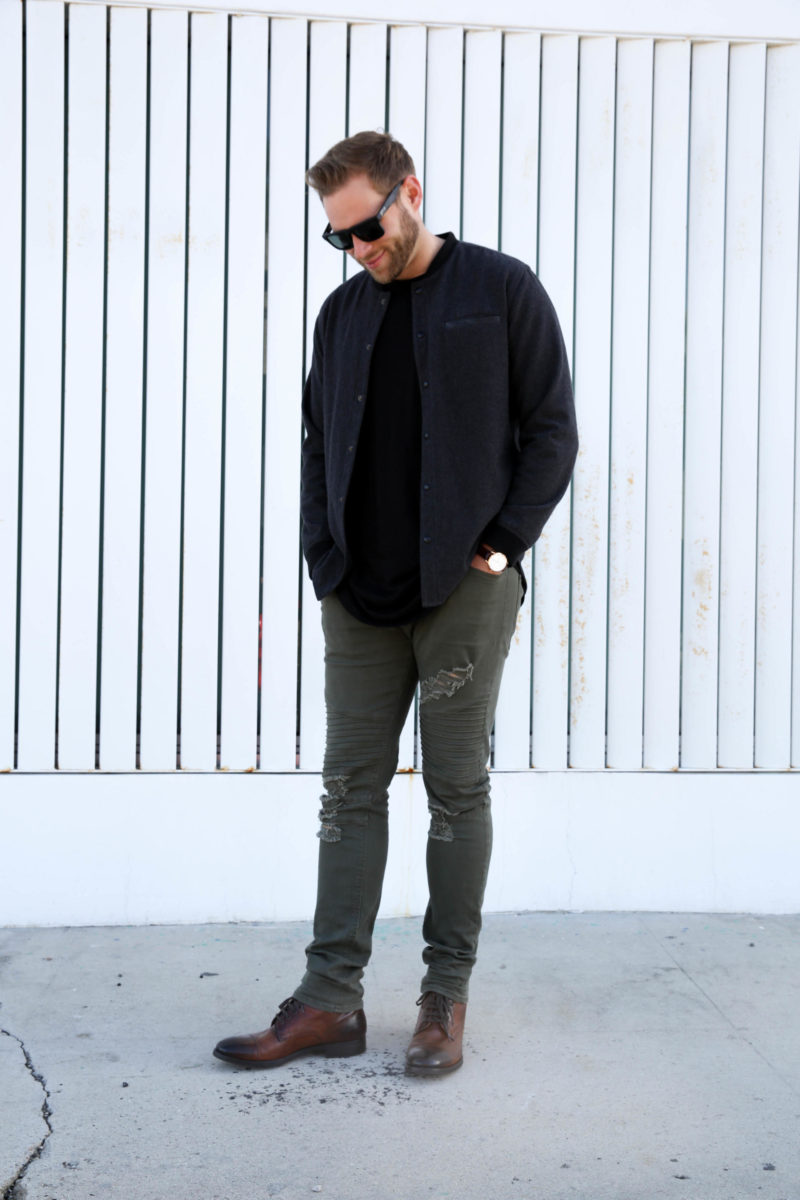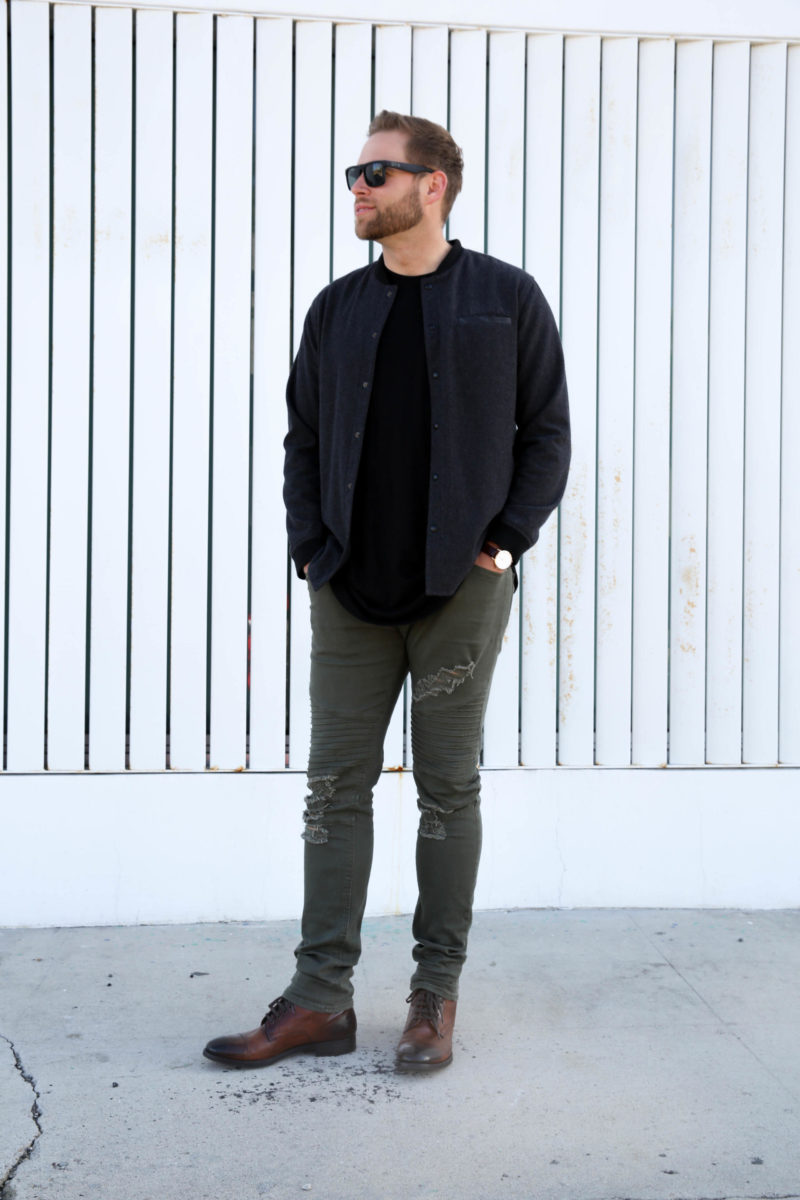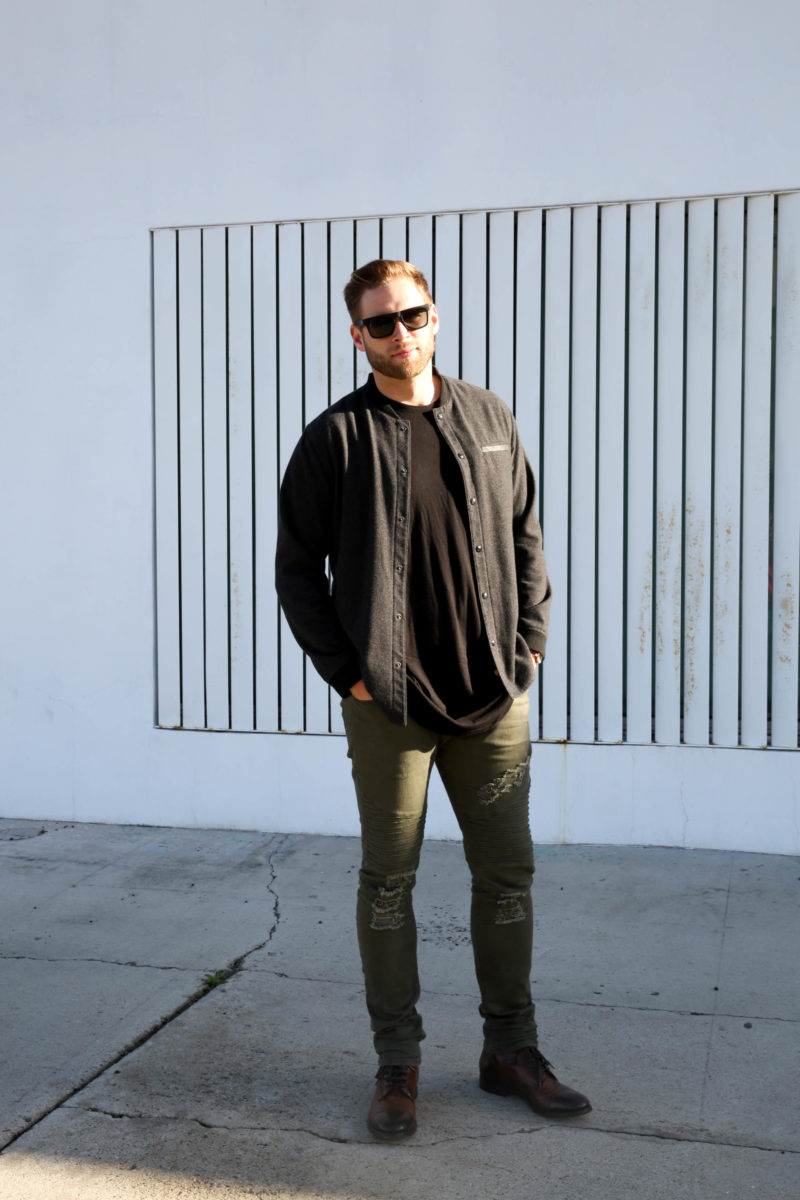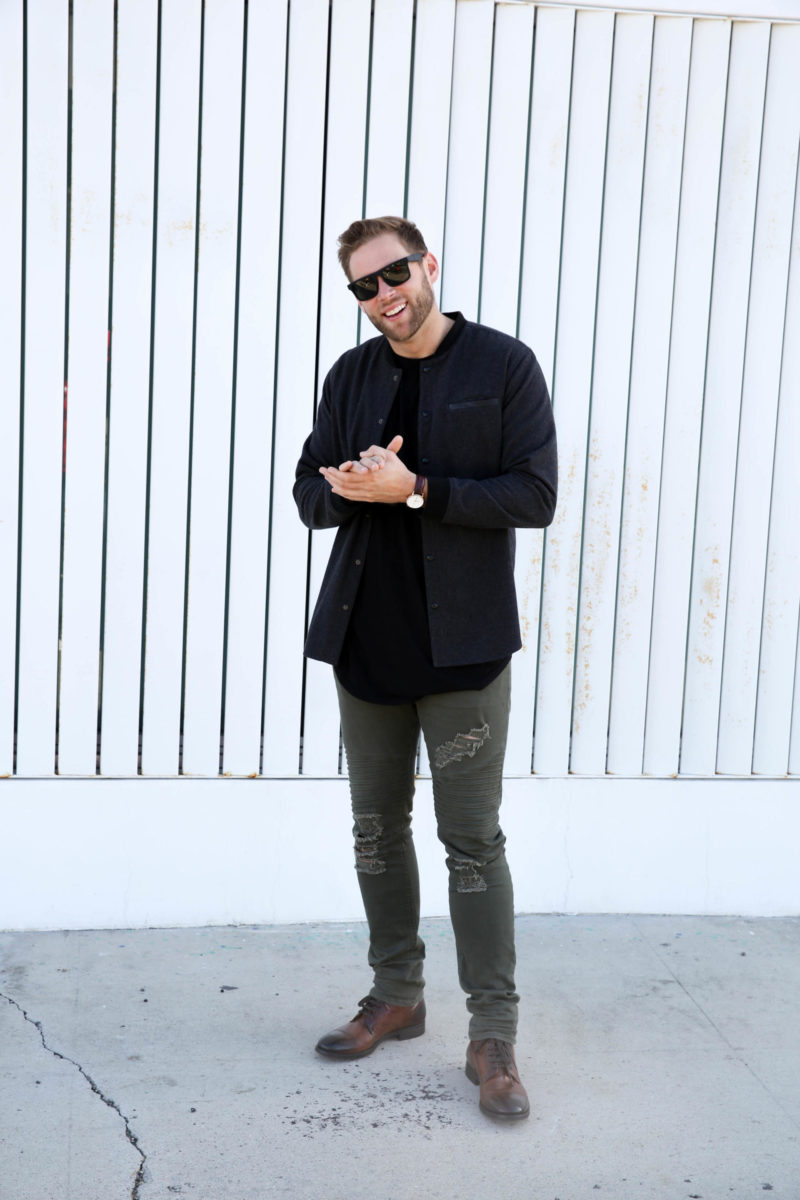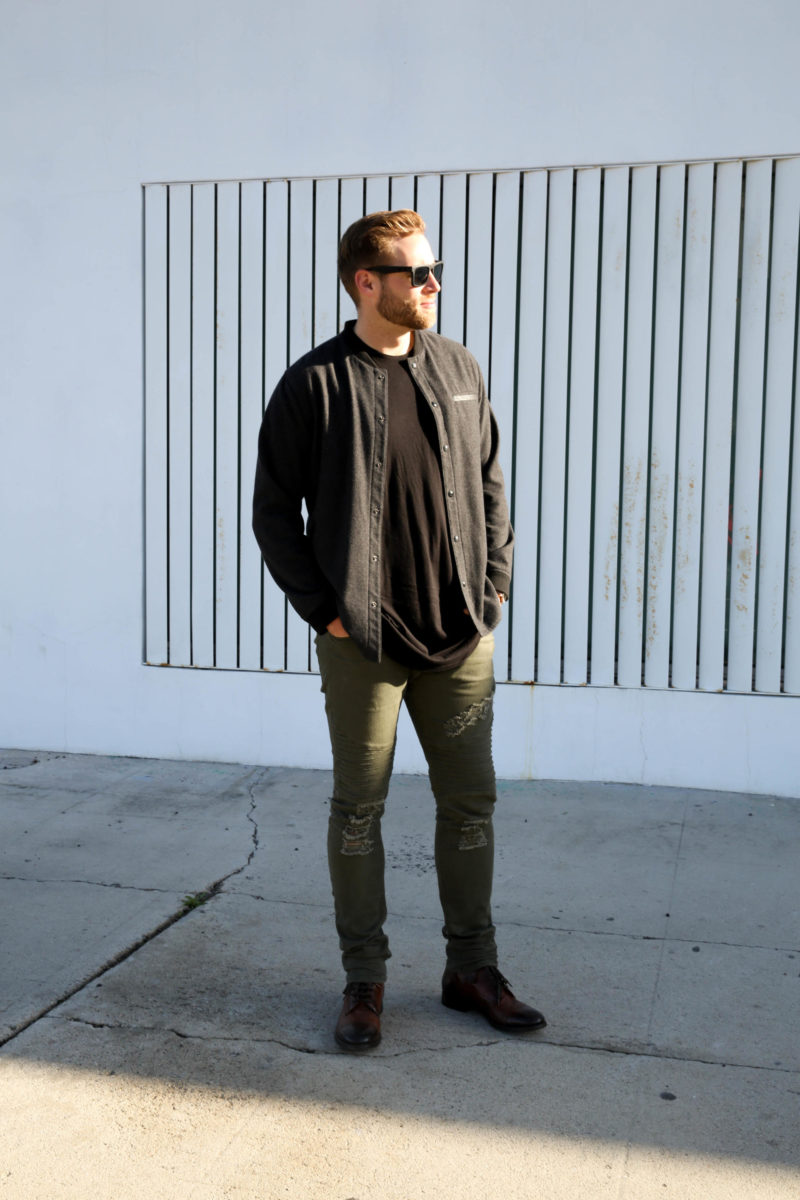 Top, c/o Privilege | Jacket, Vince | Jeans, H&M | Boots, Bloomingdale's | Sunglasses, c/o SPY
Photography by Leon Nyarecha
Thank you to Capri Blue for kindly sponsoring this post. All opinions are 100% honest & completely my own.