I think that with "all this rain" LA has been having this season I finally understand what normal weather conditions are like for the rest of the US.
Growing up in SoCal all my life, winter attire really wasn't winter attire. And you could pretty much count on the temps warming right back up around this time.
Especially now that I ride my bike to work, the rain has been quite literally BEEN CONTROLLING MY LIFE.
The only saving grace is having some more time to really explore what it means to layer (as opposed to throwing on a tee and your favorite denim cutoffs and calling it an outfit).
I recently grabbed this blush pink fur coat from Bishop + Young's website and I am soooo in love.
It's SO soft, and the length is fun.
It came just in time to feature for Valentine's day, so we're going to stick with that theme!
If you're looking for something OTHER than the usual dinner at a restaurant thing, then scroll down to check out my top 5 suggestions!
---
Movie marathon on your couch with fresh popcorn + SMORES! (Also your favorite sweats are mandatory).
Take a cooking class together and then recreate the meal at home, maybe adding your own twist!
Wine on the beach with your favorite pizza; take turns playing your favorite songs/songs that remind you of a moment in your relationship/funny memory about one another.
LA local? Go to Santa Monica pier and ride all of the rides! Complete with cotton candy and ice cream. (Or a margarita at the end of the pier)
Go-kart racing, bowling, or to the batting cages! Unconventional, but so much FUN. Random activities together keep the excitement alive 🙂
---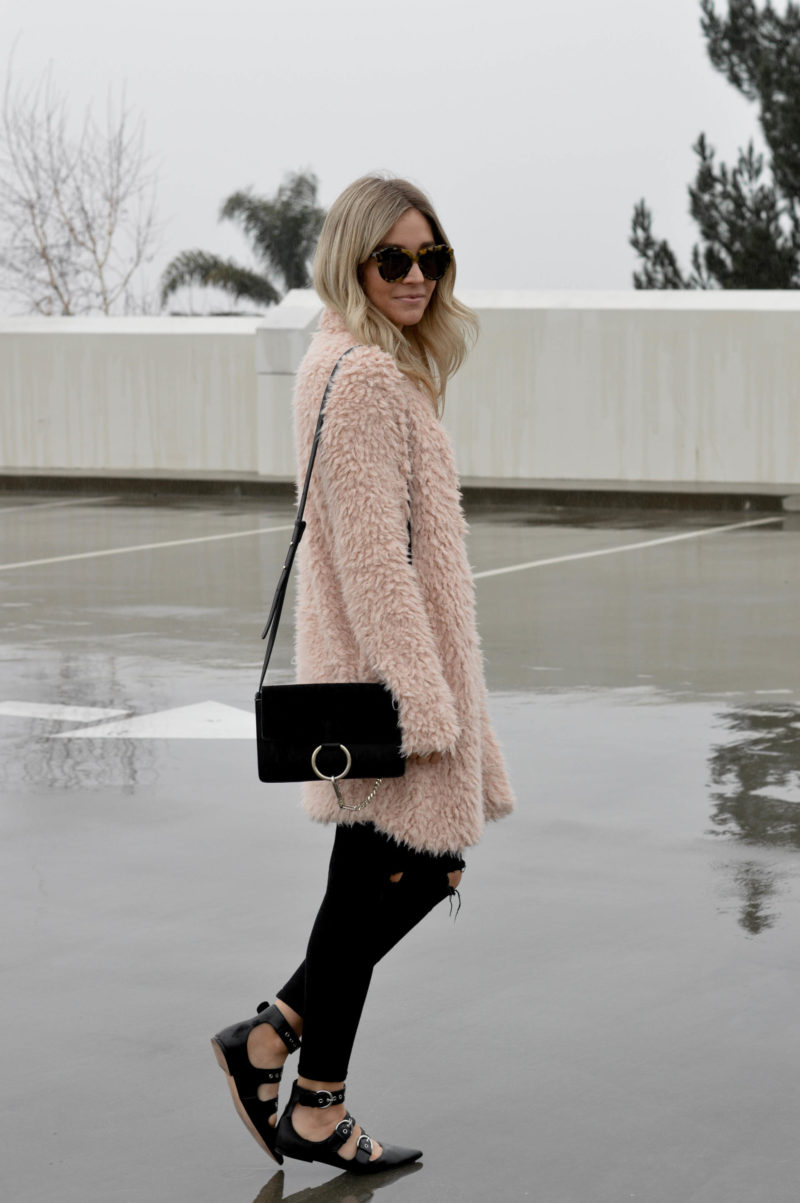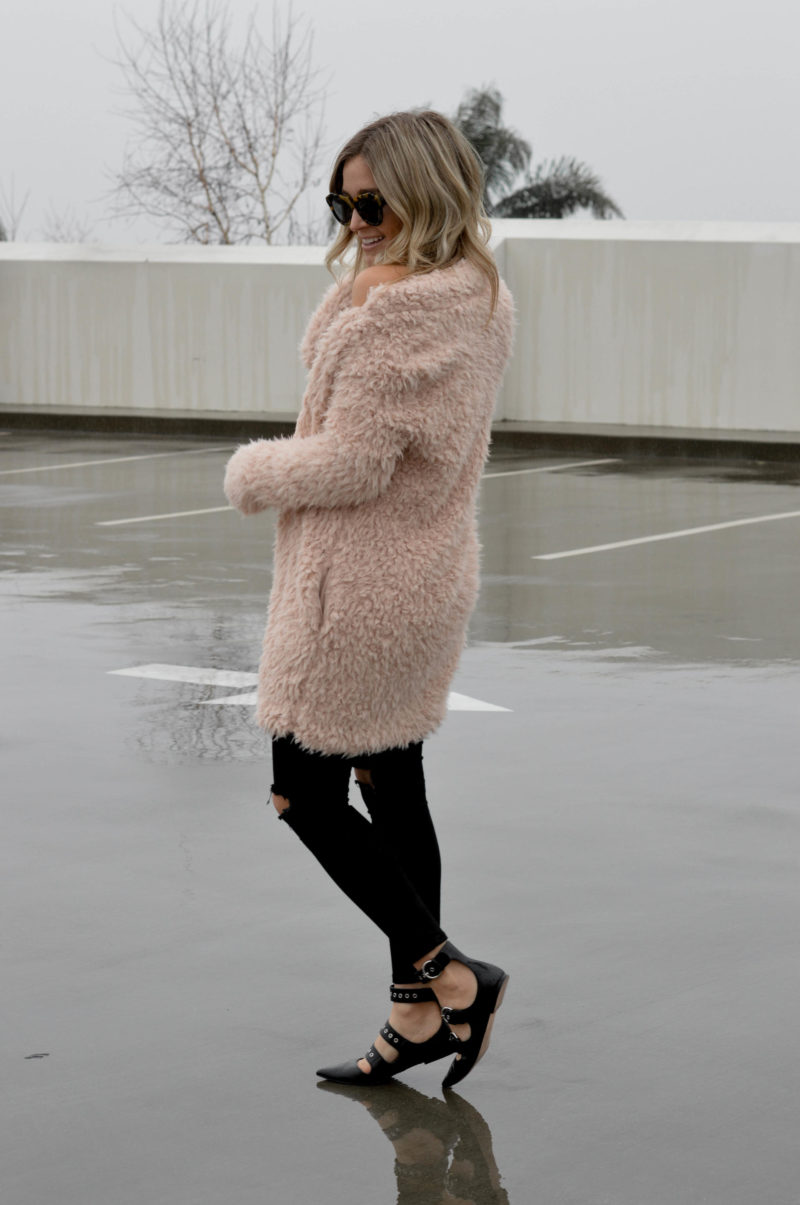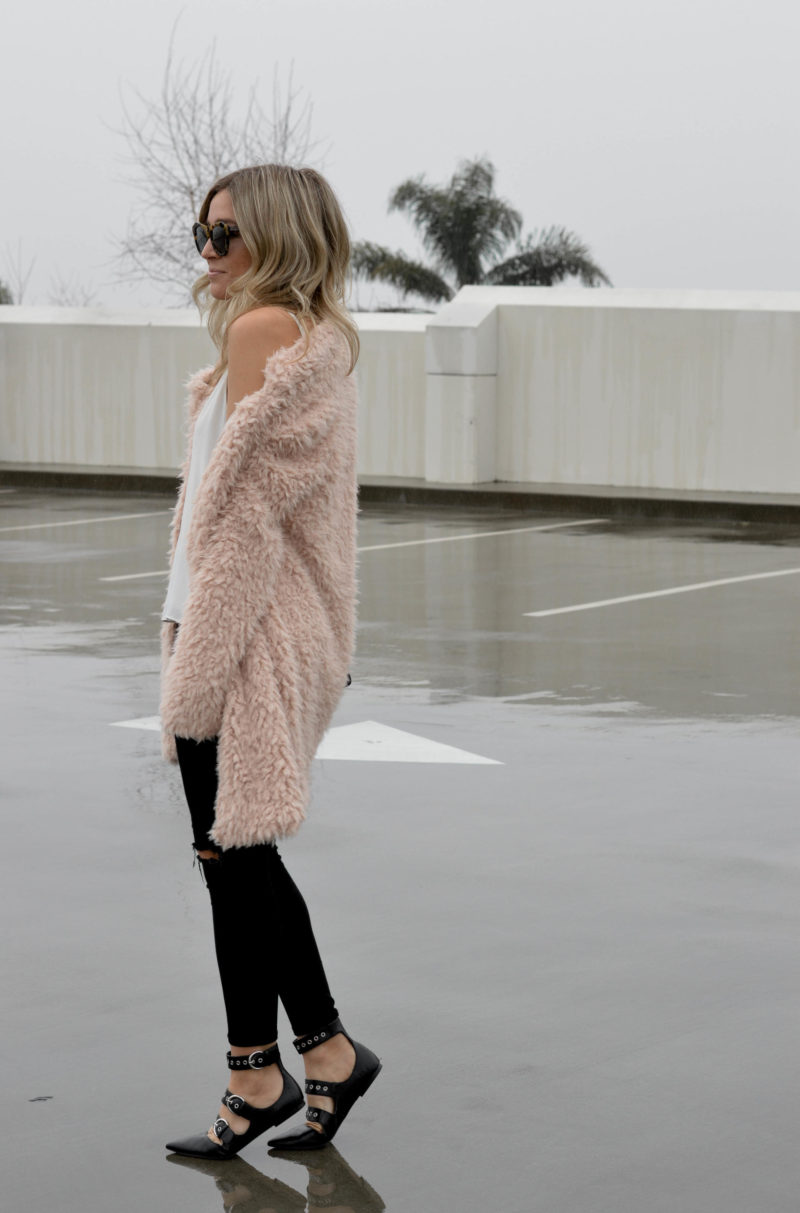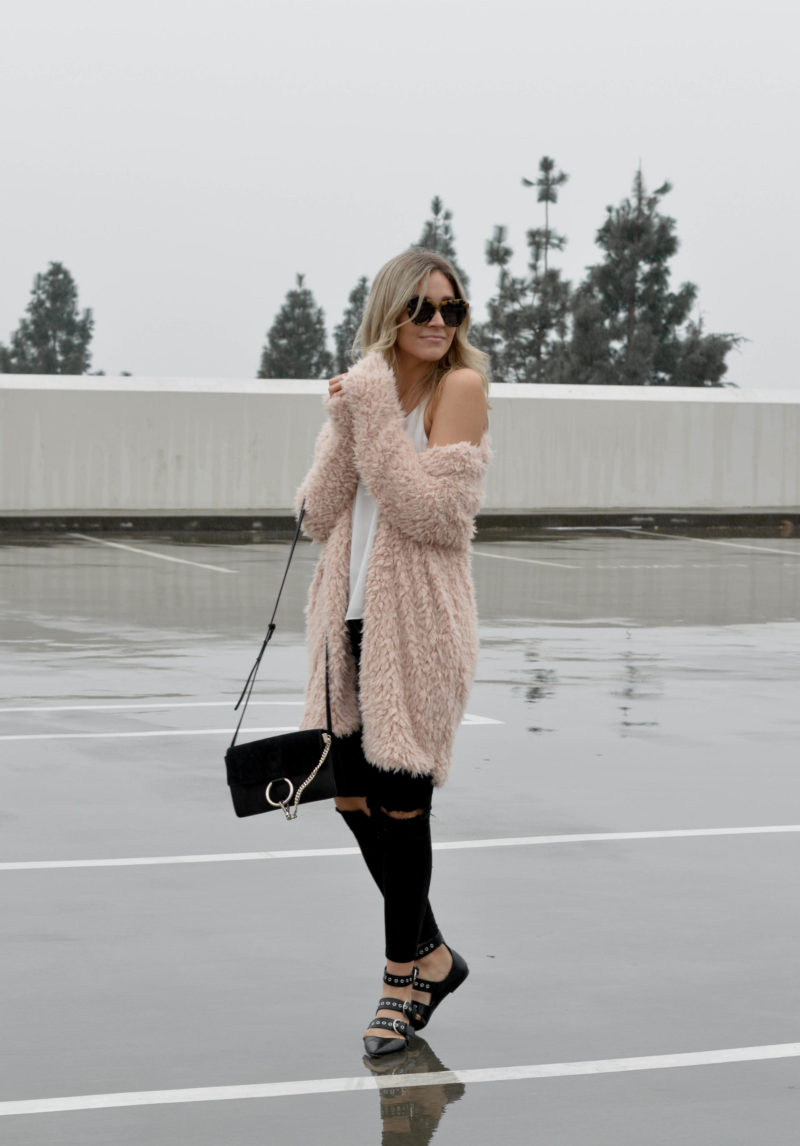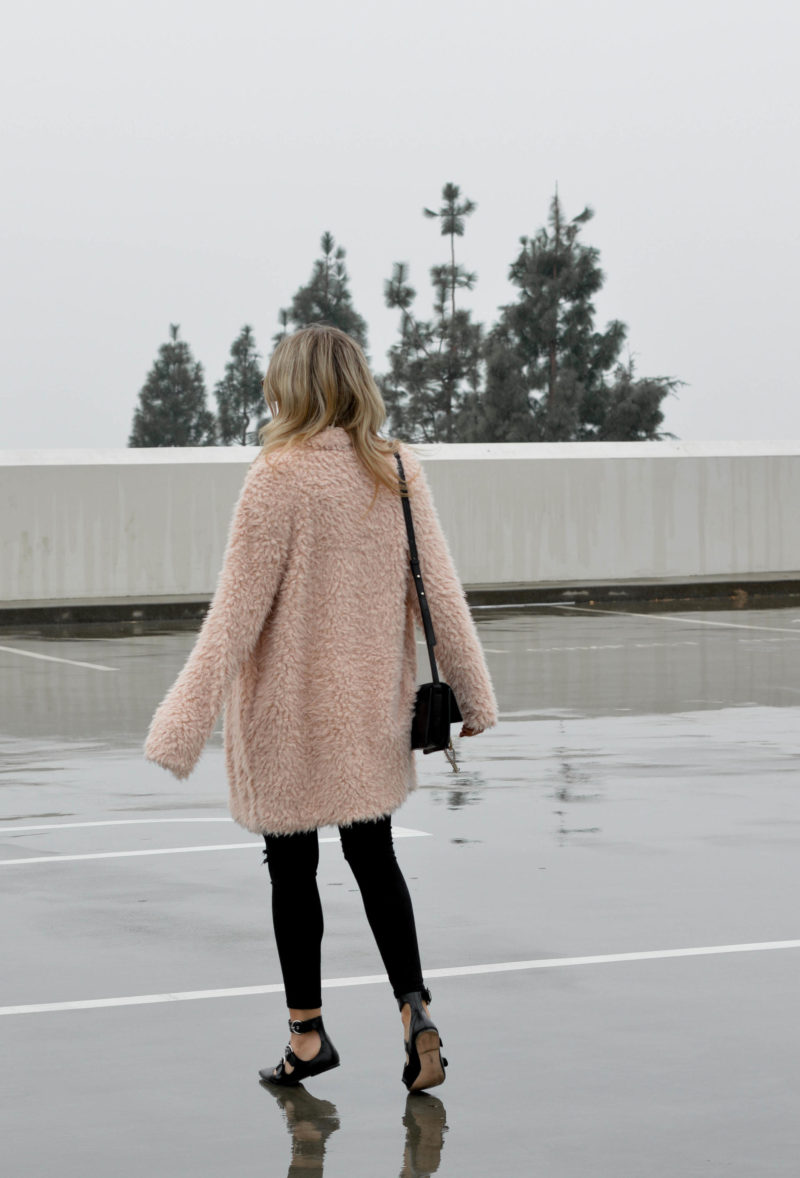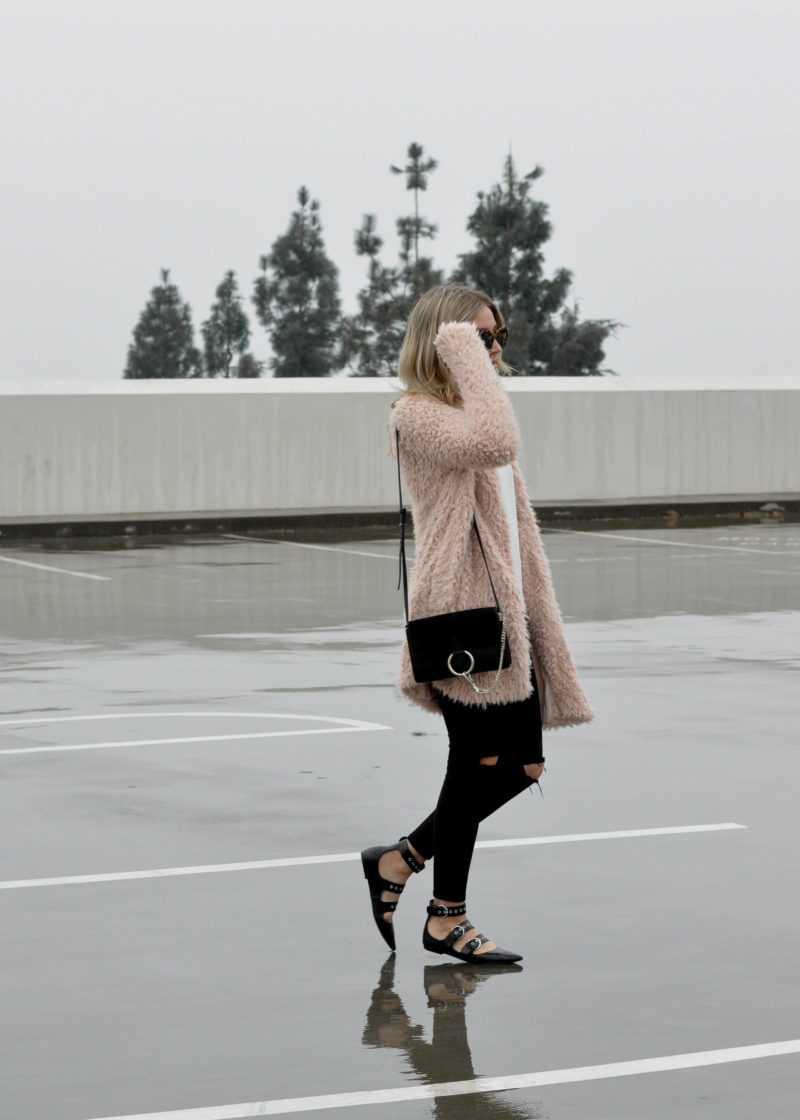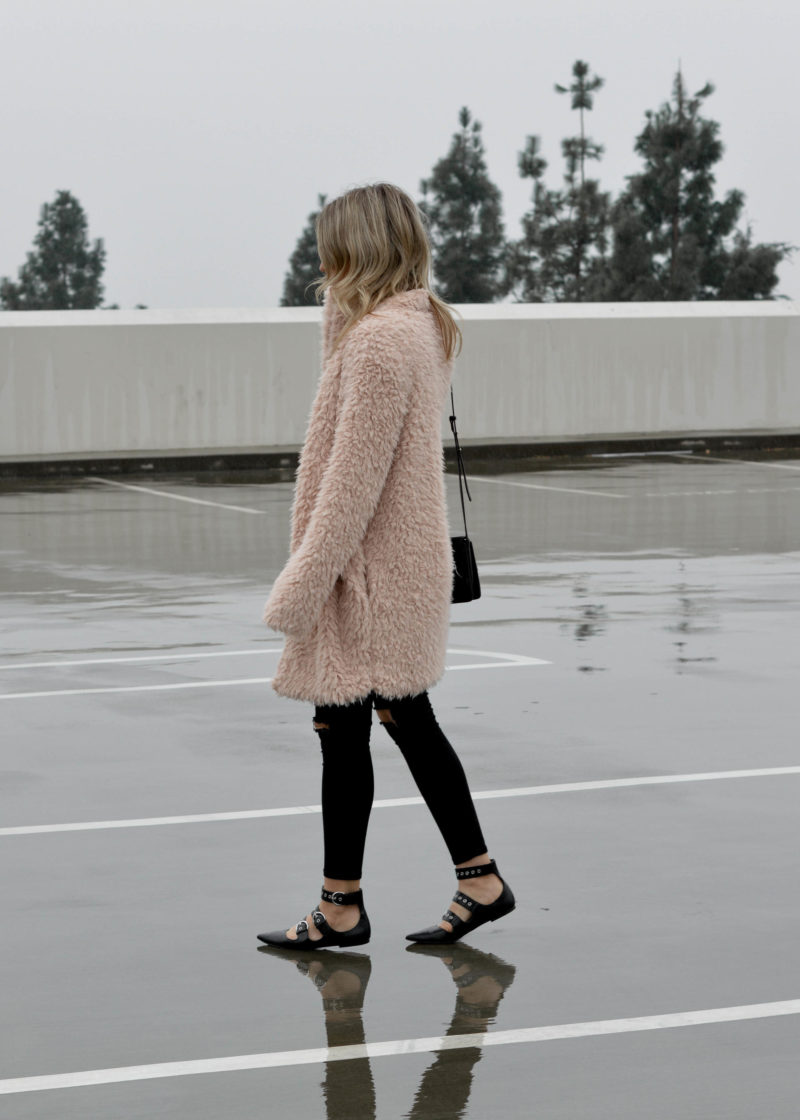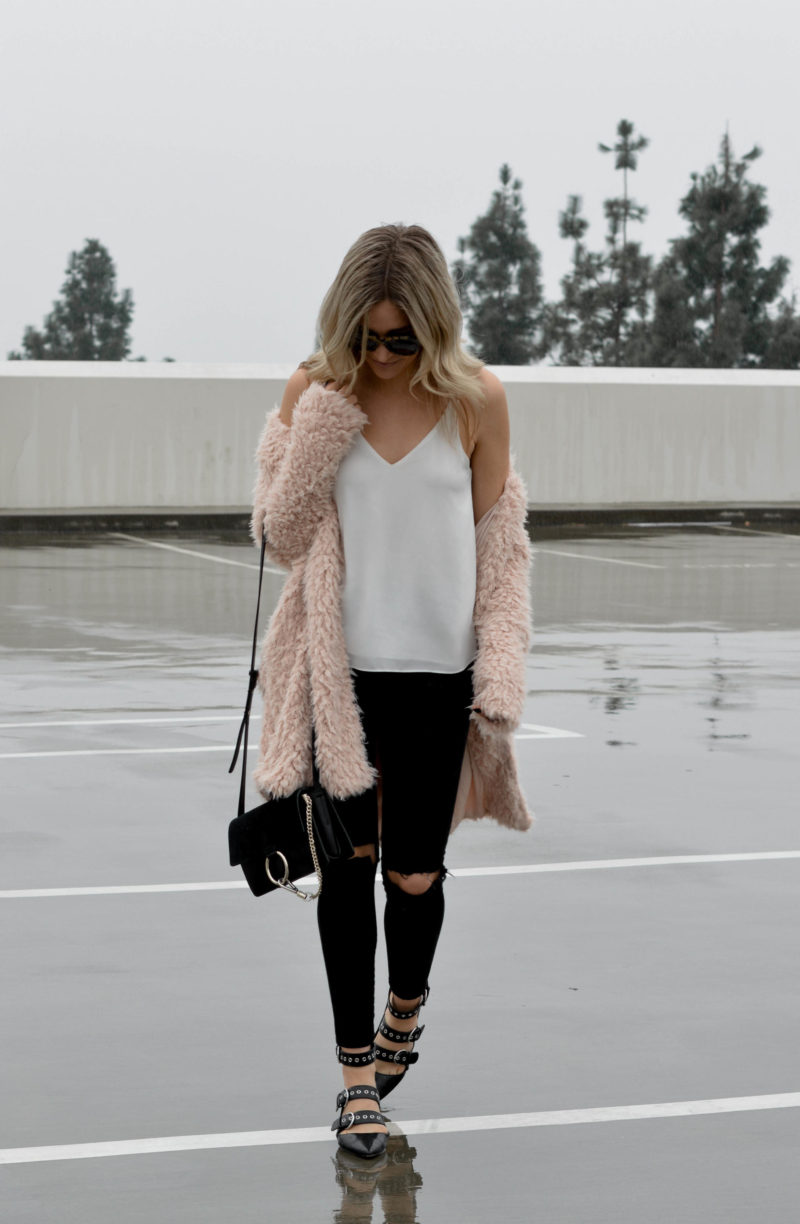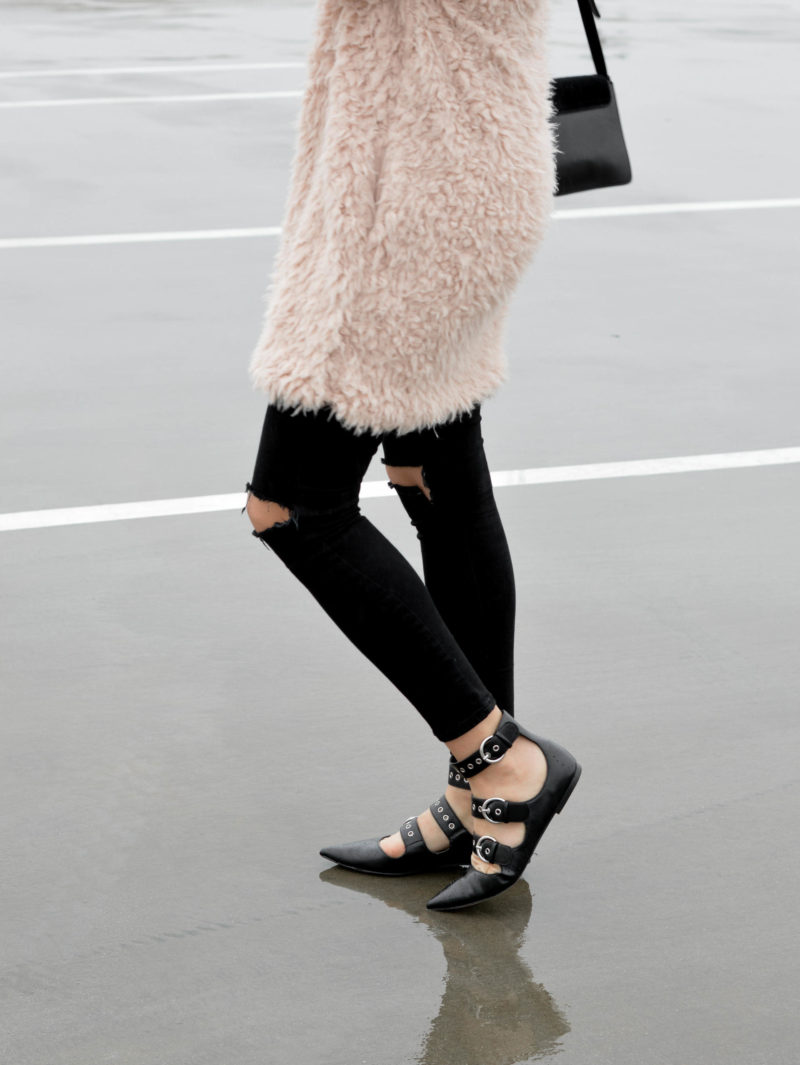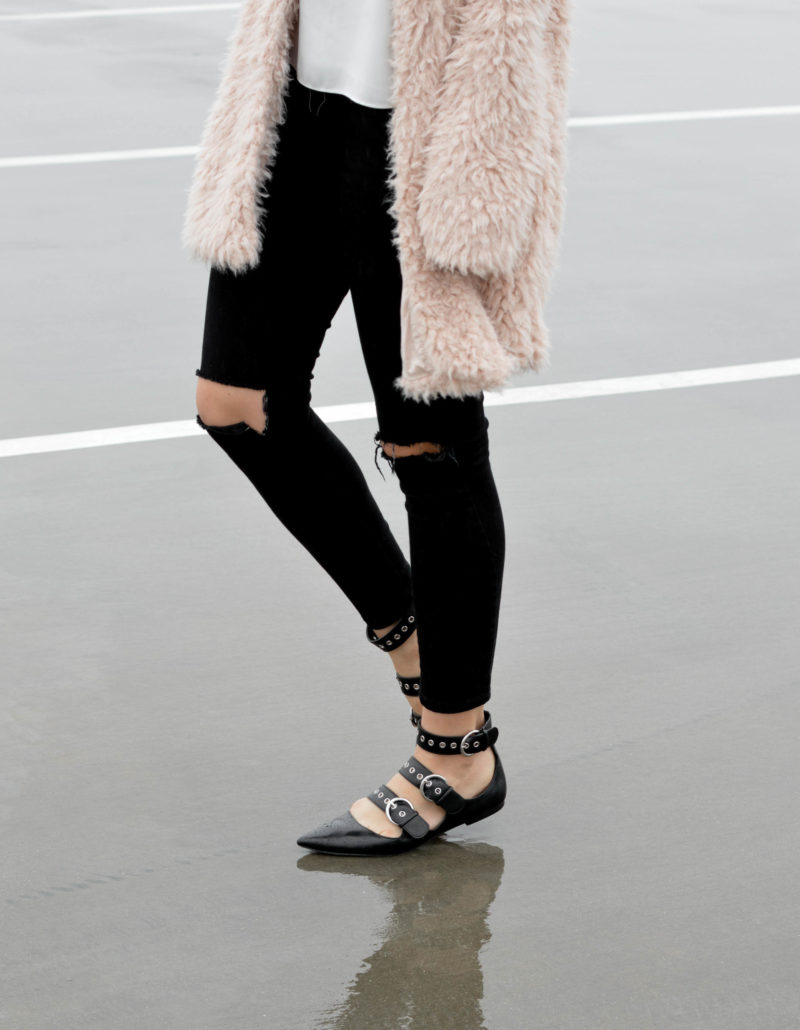 Sweater, c/o Bishop + Young | Top + Denim, Topshop | Shoes, Zara