I've tried many different energy bars over the years, and I usually end up feeling like Regina George when she finds out the Calteen bars Cady Heron gave her are doing more harm than good.
Either they have too much sugar, too many carbs, a crazy amount of sodium, or artificial flavors that I've literally never heard of and can't pronounce.
When I first heard of Zing bars, my first thought was "yeah okay energy bars…how could they be that different than all the rest?"
Well. After checking out each flavor and the nutrition facts on each and every one, there are MANY ways they're different than the rest, actually.
One of my favorite reasons is that they're ACTUALLY doing your body good. And the INGREDIENTS are all things you've heard of, can pronounce, and feel good about putting into your body.
If I was judging their nutritional value based off of taste alone, I'd never in a million years guess that they were actually good for me.
Thank goodness that's not the case.
---
Better energy also means keeping out the things that can zap your zing with grogginess, bloating and fatigue.

So here's what we keep out of Zing Bars: no wheat or gluten, no soy protein, no sugar alcohols, no synthetic vitamins and minerals, no artificial flavors, colors or additives of any kind. Ingredients you wouldn't feed your kids, so why eat them yourself?
– Zing
---
I love a company that has a mindset that CLEAR and SIMPLE. Why would YOU eat something that you wouldn't want your kids to eat???
You can eat these bars and just know you're doing your body good. You can stand behind your decision to grab an energy bar on-the-go, and rest assured that you'll be getting energy, not a sugar high that'll leave you to crash and burn before your day is over.
---
Zing starts with mono-unsaturated nut and seed butters, all good fats for heart and brain health. We then add plenty of protein for muscle tone, prebiotic fiber for digestive health, and the right amount of slow burning carbs for the steady energy that's the foundation for clearer thinking and better moods—just plain feeling better because of proper nutrition. This thoughtfully designed combination delivers longer lasting energy, along with the nutrients your body needs to keep you satisfied, focused and vitalized.

– Zing
---
You can buy these little miracle bars at your local Whole Foods, but check out their map to find out what local shops around you sell them too!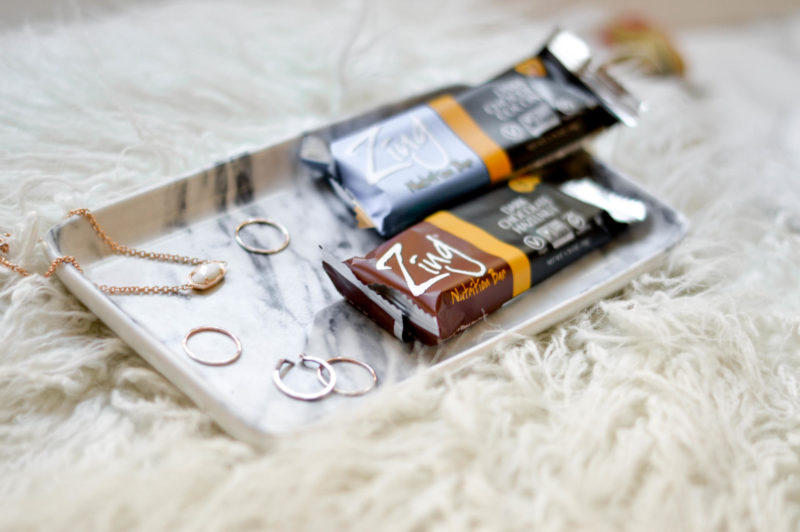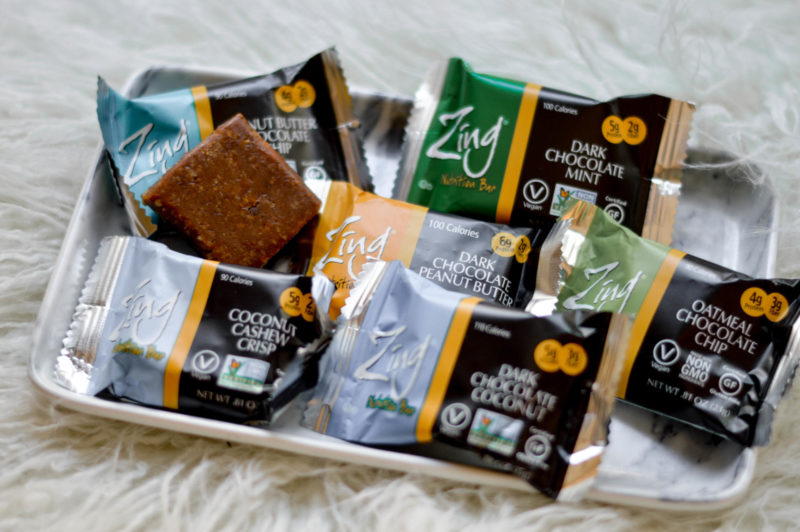 {Their mini bites just kill me! So cute and tiny}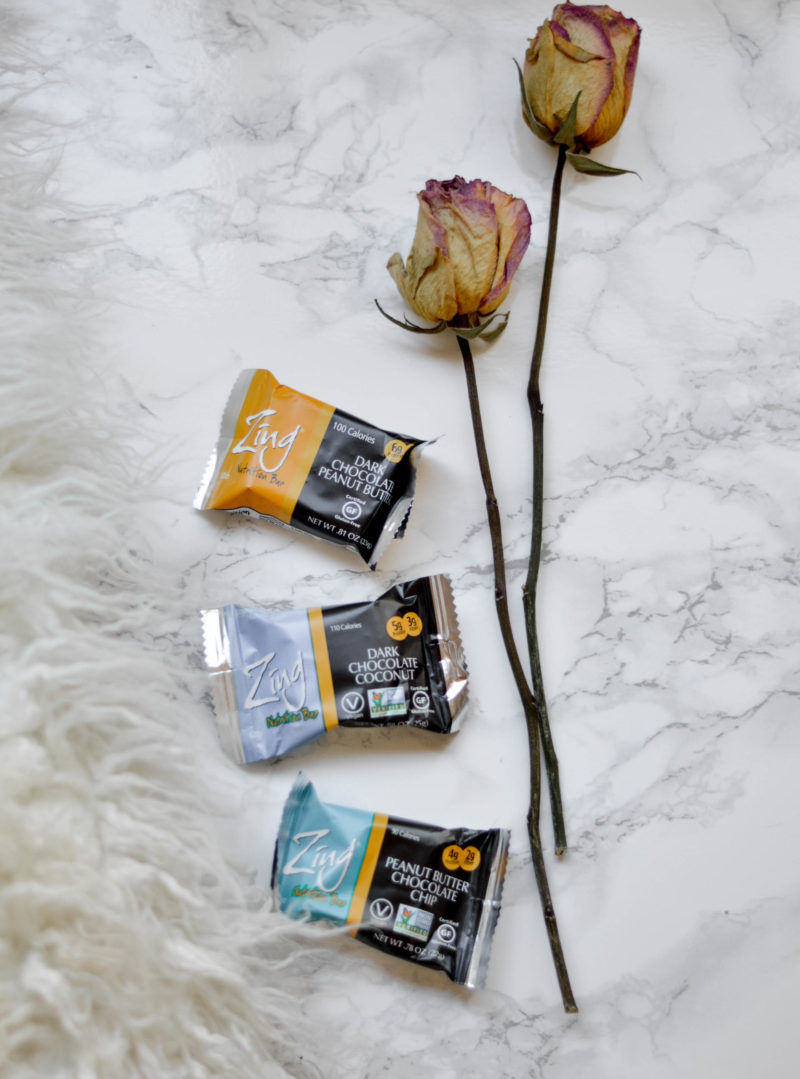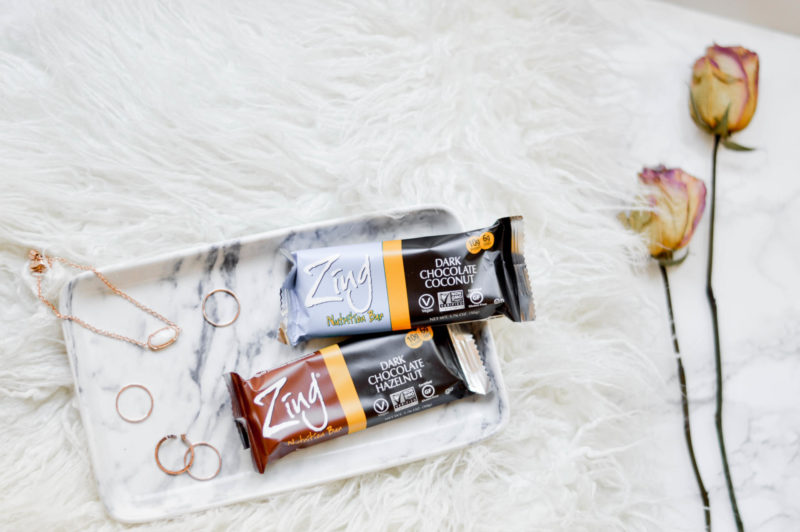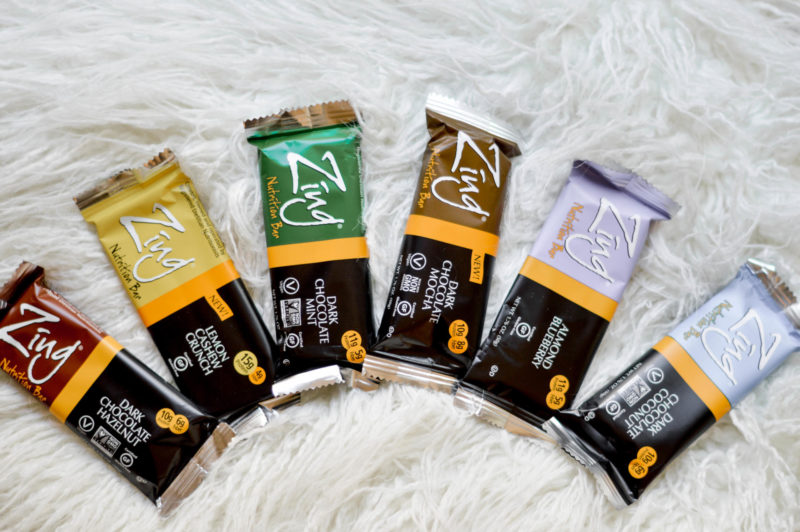 Dark Chocolate Coconut is TO DIE FOR. In case you were wondering 😉
Zing Bars, c/o Zing
I tried and tested every flavor and all opinions are my own