January is weird because you go through November and December attending all of these fancy parties and fun get-togethers that require a certain wardrobe and then all of a sudden January is like OKAY we're done no more parties.
Meanwhile…my rolling rack has like 7 unworn festive outfits…with no parties to go to.
So, my vote is to just keep the good times rolling
This incredible two-piece number from VDV The Label is a STUNNER – it would have been perfect for a holiday party, or even multiple parties if worn separately, but of course I didn't get a chance to show it off this year!
BUT I can tell you one thing…I'm SO excited to style these pieces all year-round.
Can you SEE how perfect this top is? It's a mock neck halter top (LOVE) AND it is completely open-back and TIES to close. So sexy. So simple. Yet such a powerful piece to have in your wardrobe.
These chic culottes are also to-die-for.
The texture silk is so perfect and wears so well – and they're remarkably slimming for a wide-leg pant.
This halter-top will be PERFECT this summer with cut-off shorts for daytime, and high waisted distressed denim for night-time.
Still deciding how I would wear these, but I'm thinking with my leather ankle boots and a tied-up distressed white tee might be a cool grunge/chic look. (I just bought this in black so I'll report back and let you know if it's worth the tiny price tag as opposed to investing in one like this or this!)
ALSO here's the BAG I was talking about in yesterday's post. DON'T YOU LOVE!?
I have found myself grabbing for this guy on multiple occasions – it's the most perfect POP to my neutral outfits, and I LOVE the gold hardware. It makes me feel so polished.
Again, I need to mention it's UNDER $25. Major win.
Shop it here!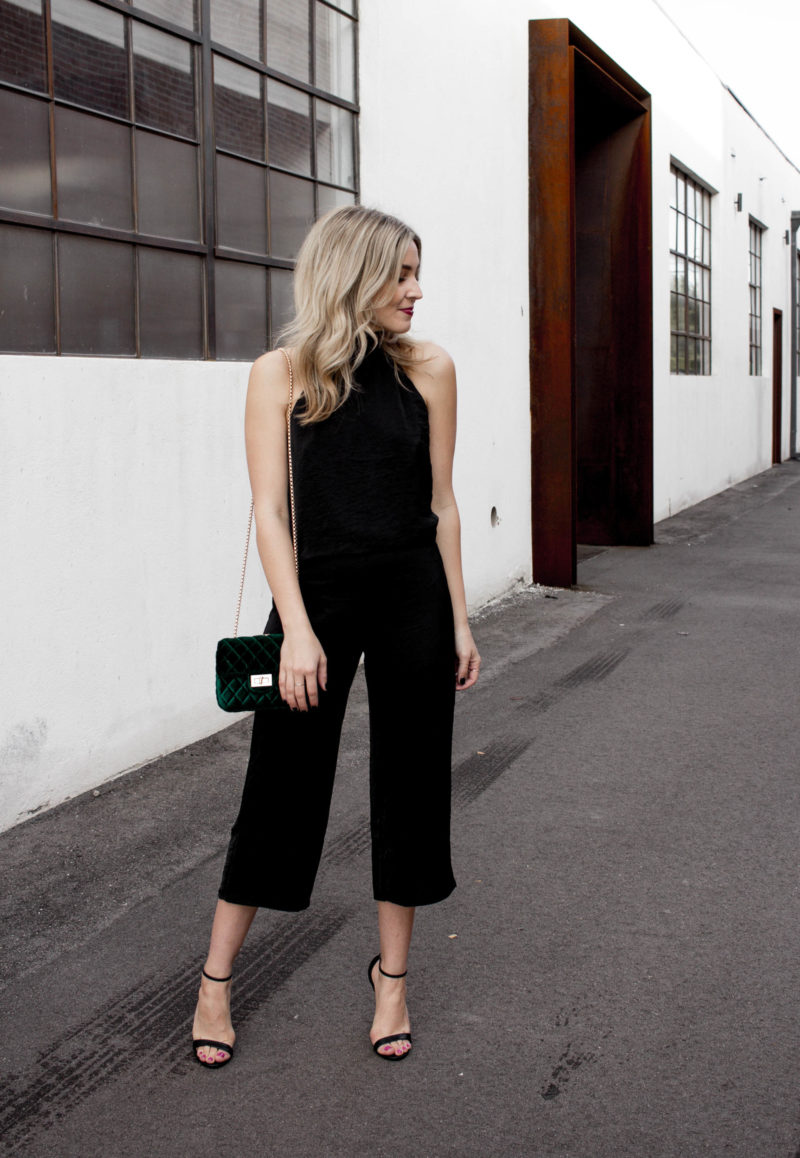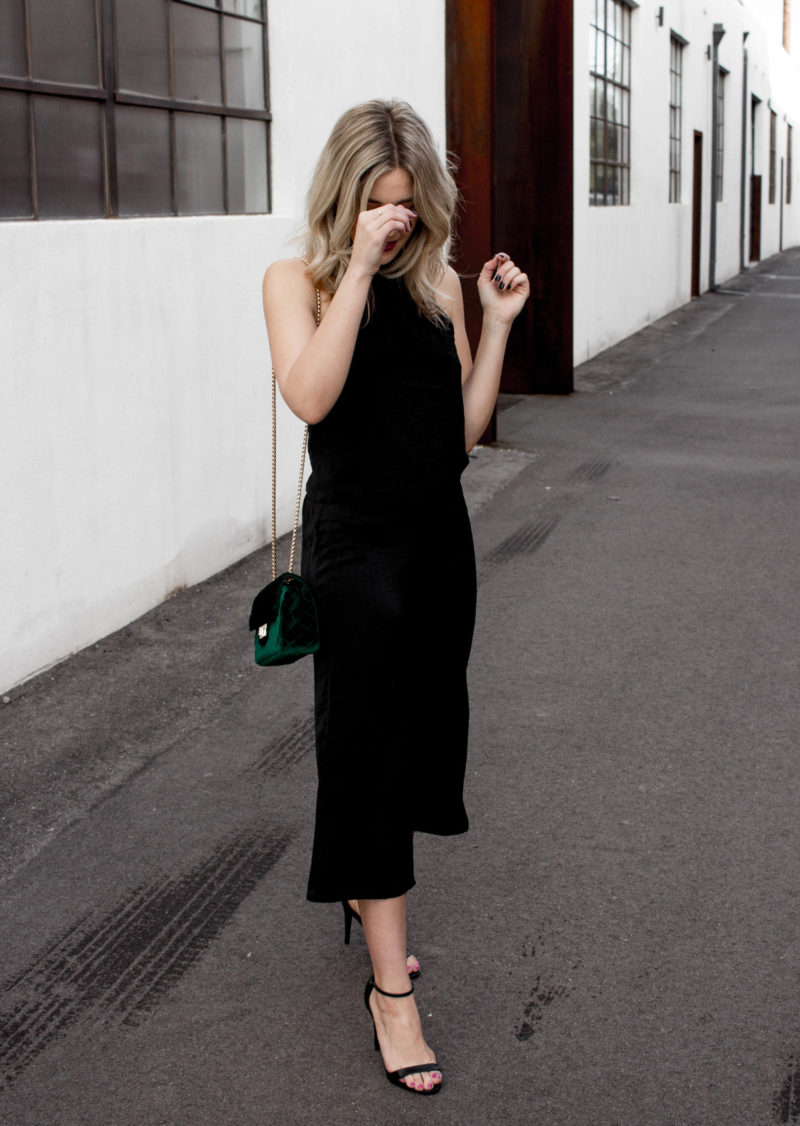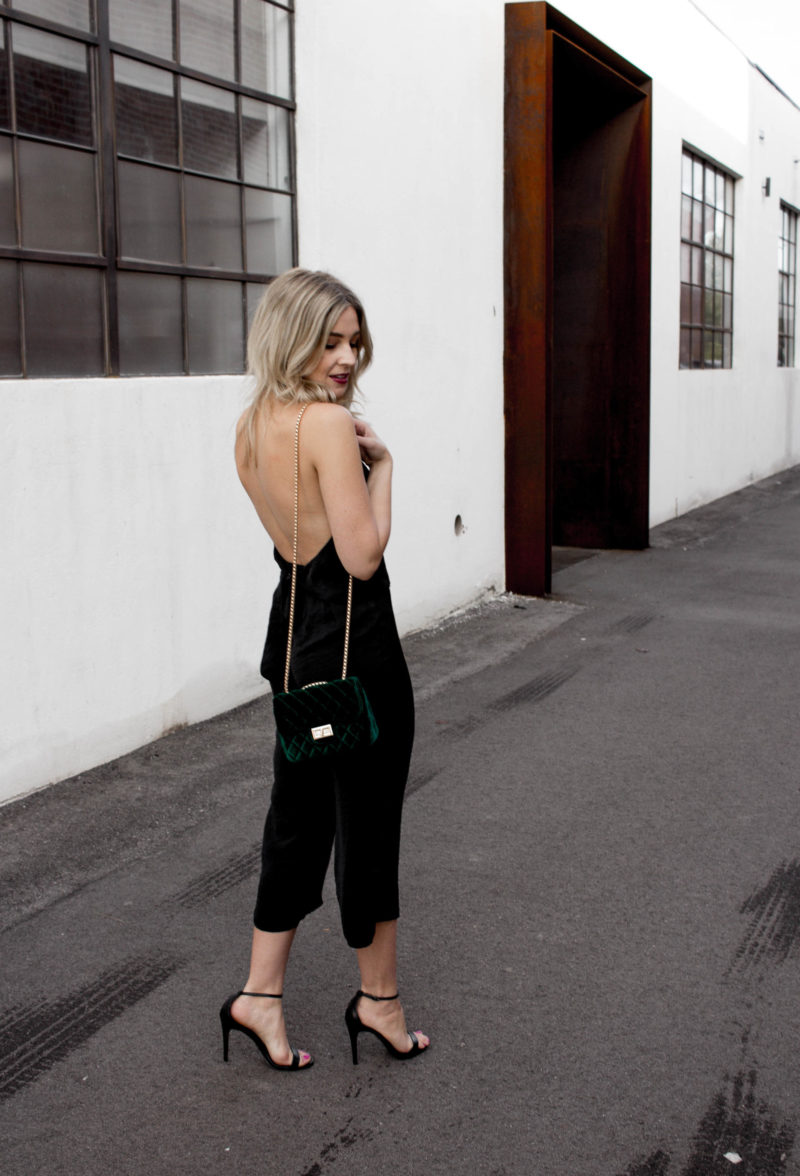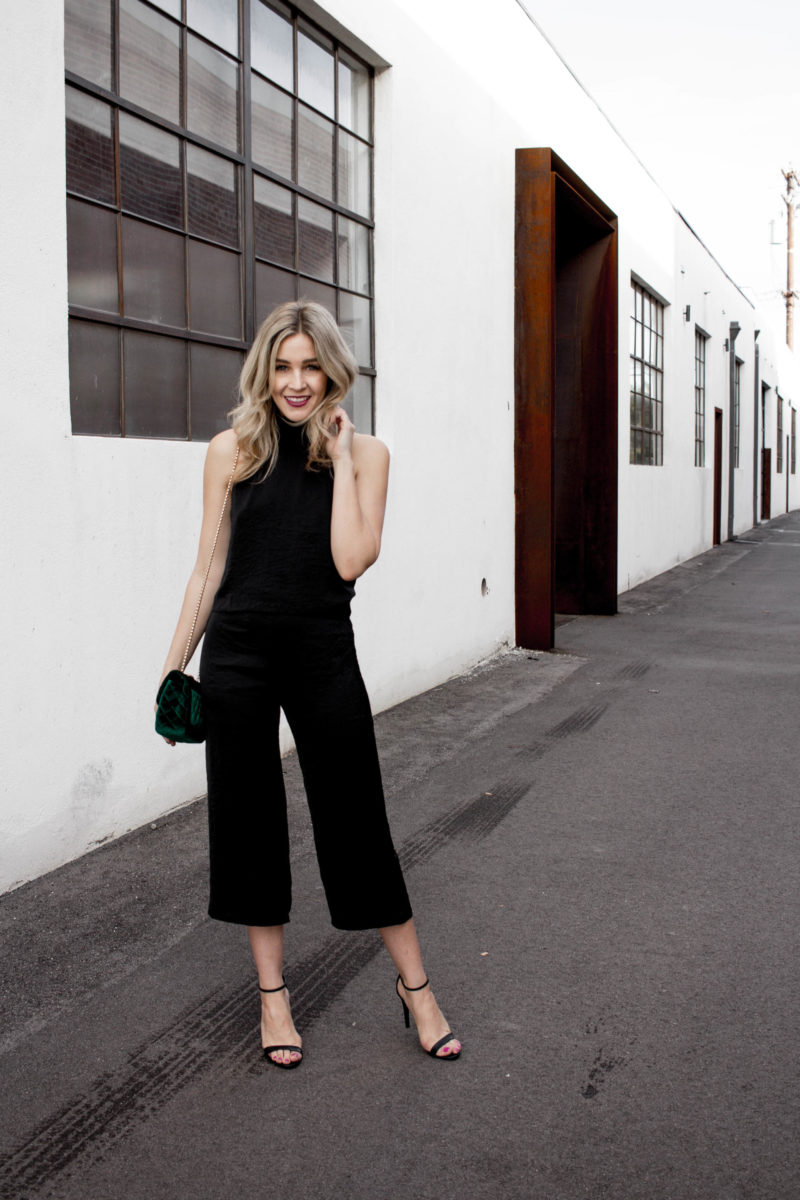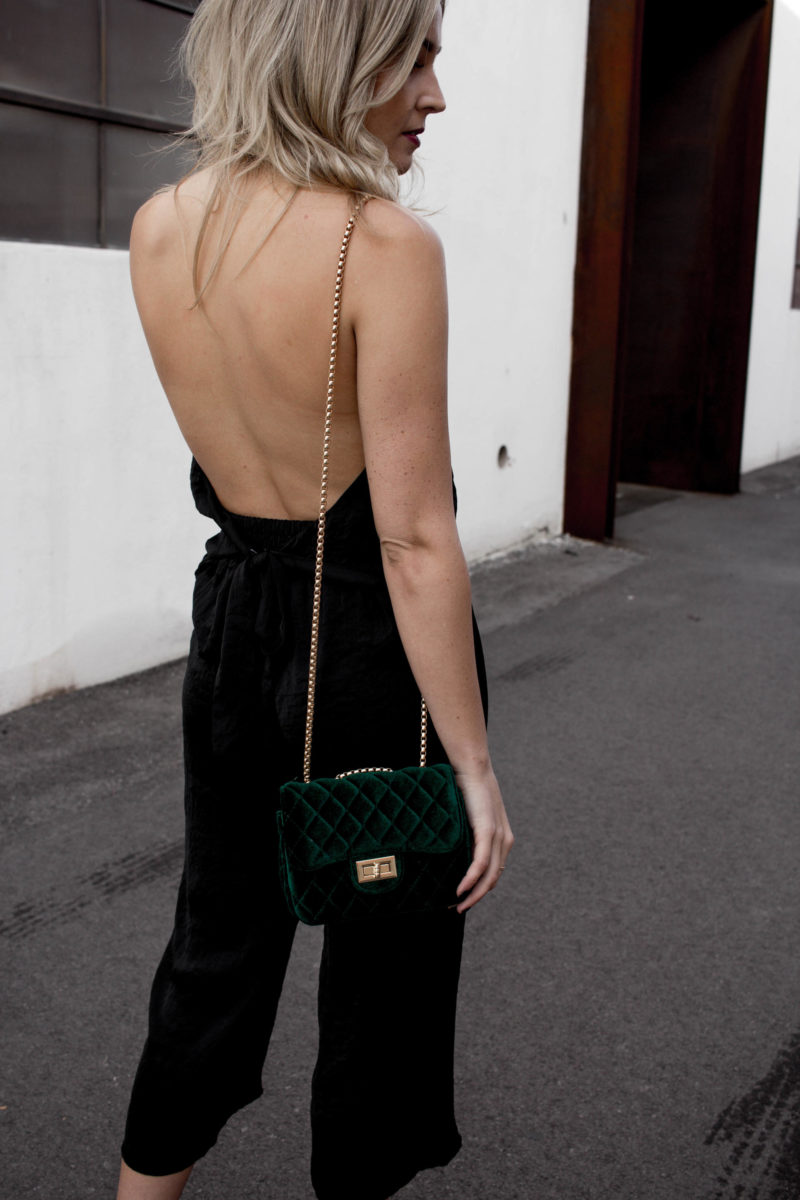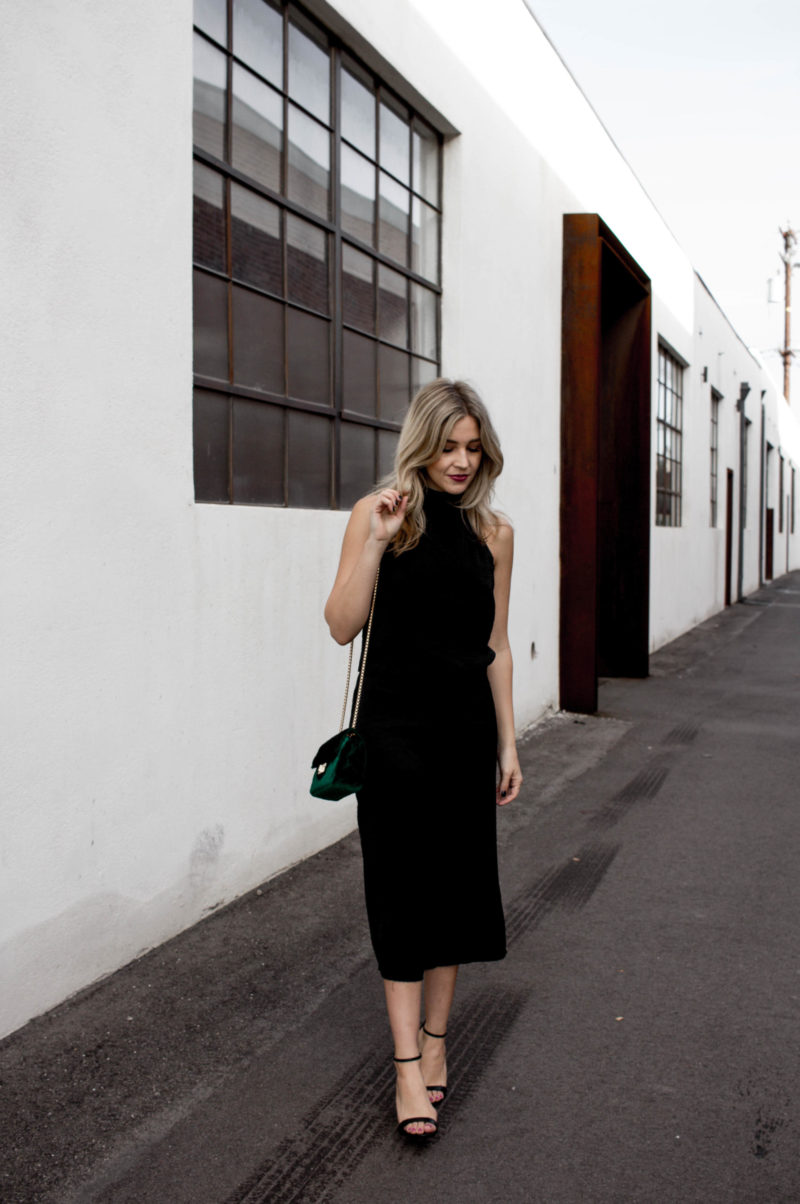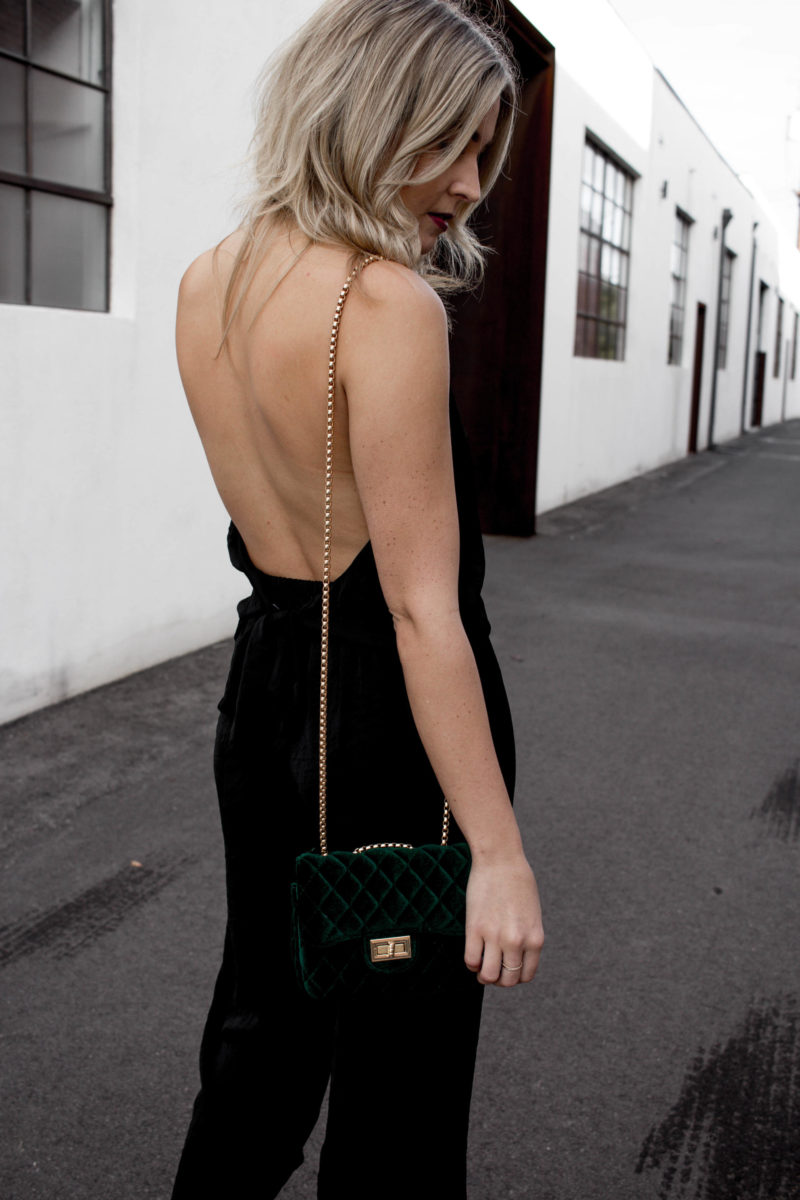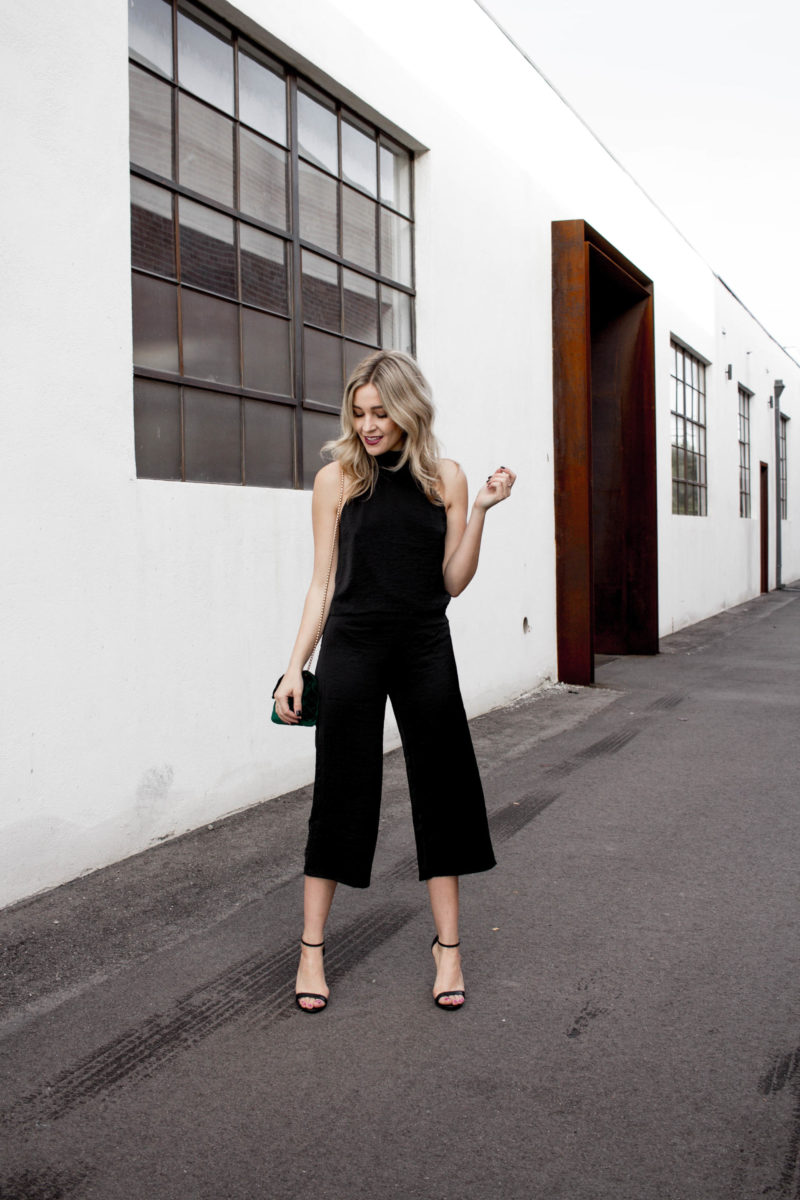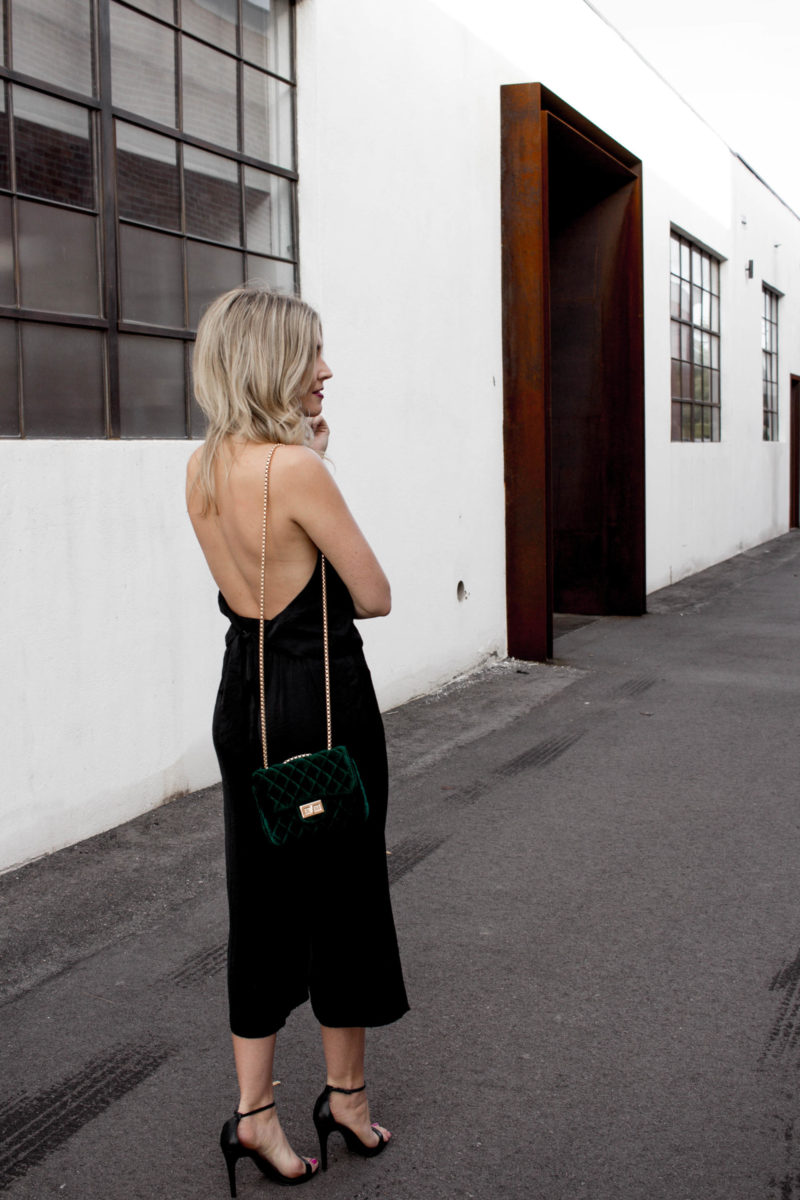 Top + Culottes, c/o Van de Vort | Shoes, Steve Madden | Bag, c/o Romwe | Lipstick, Lancome
Photography by Steven Albano