Technically, you don't need to do anything.
If black is your thing, black is your thing. Wear it. Rock it. Own it.
It's easy. So why not?
When I wake up at 6 am for my workout then drag myself home to make breakfast, pack my lunch, prep dinner for that night, catch up on emails & blog work etc…I don't always feel THAT motivated to then come up with a cool ensemble for a day of work (unless of course it's a new outfit because then for some reason thinking of an amazing outfit is a no-brainer…or is that just me???).
That's why neutral prints are a must-have in your wardrobe.
When I'm feeling like I want to add some "pop" to my all-black ensembles I LOVE throwing on an easy, no-brainer print. Especially when it has a black base (or something neutral that won't add any extra thinking time for shoes/accessories).
This neutral print floral top is AMAZING because it's just that: composed of all neutrals, but still mixes in that feminine, floral feel. I'm telling you…neutral prints is where it's at.
I've been blogging pieces from Maude Boutique for a couple of months now, and this is yet another gem from their site. If you still haven't taken a look, DO YOURSELF A FAVOR and go check it out. Not only are their pieces amazing, their team is so sweet!
Other than mixing in neutral prints to make your outfit pop a bit more than usual, the next best thing is to accessorize. (duh)
Lately I've been changing up purses (okay so this post isn't the best example of that, BUT it goes with the topic so just envision it) and it adds so much depth to your outfits!
Have you seen the emerald green velvet beauty that has made some tiny appearances on Instagram? That one is probably my favorite – it's so rich and chic, and I love the gold detailing. Not to mention it's under $25!
In the next few posts I'll be debuting the other bags I've had on serious repeat that have taken up permanent residency on my rolling-rack for easy access. Think bucket bags, backpacks, crossbodies; you name it. The gangs all here.
HAPPY TUESDAY LOVES! Come back tomorrow for an easy combo that I cannot live without lately!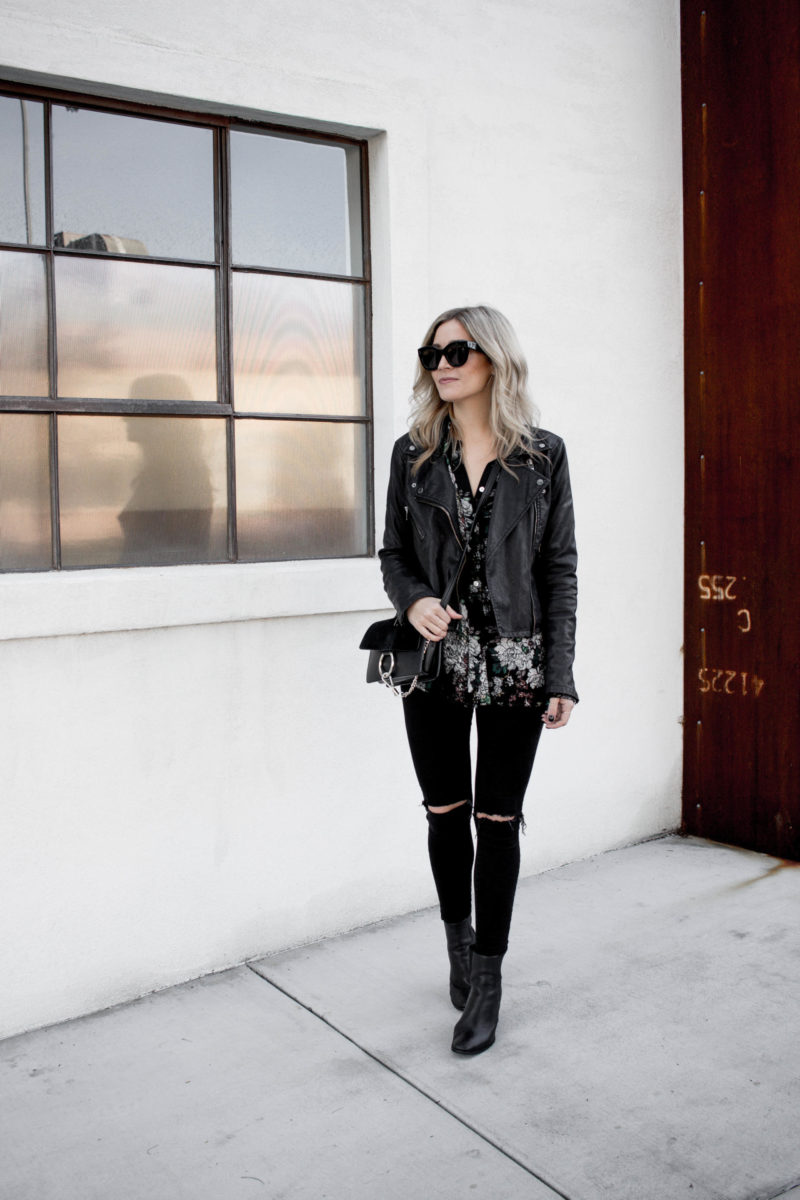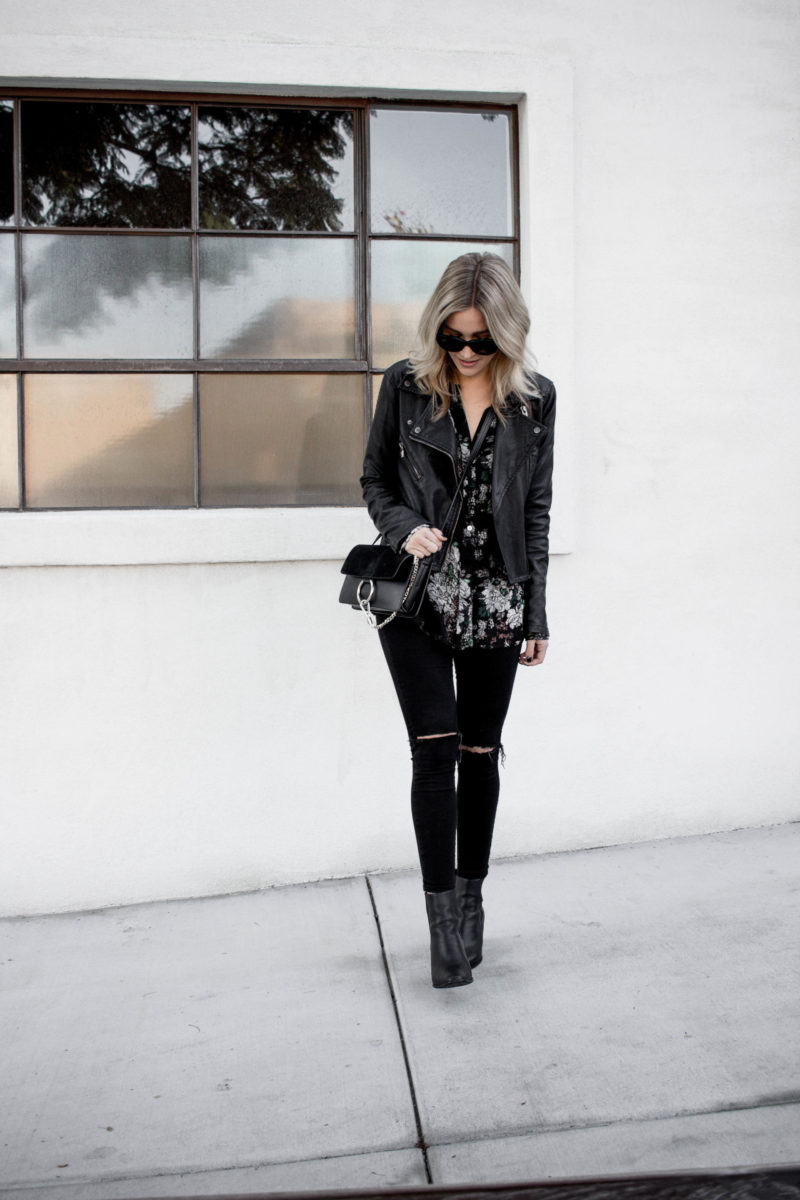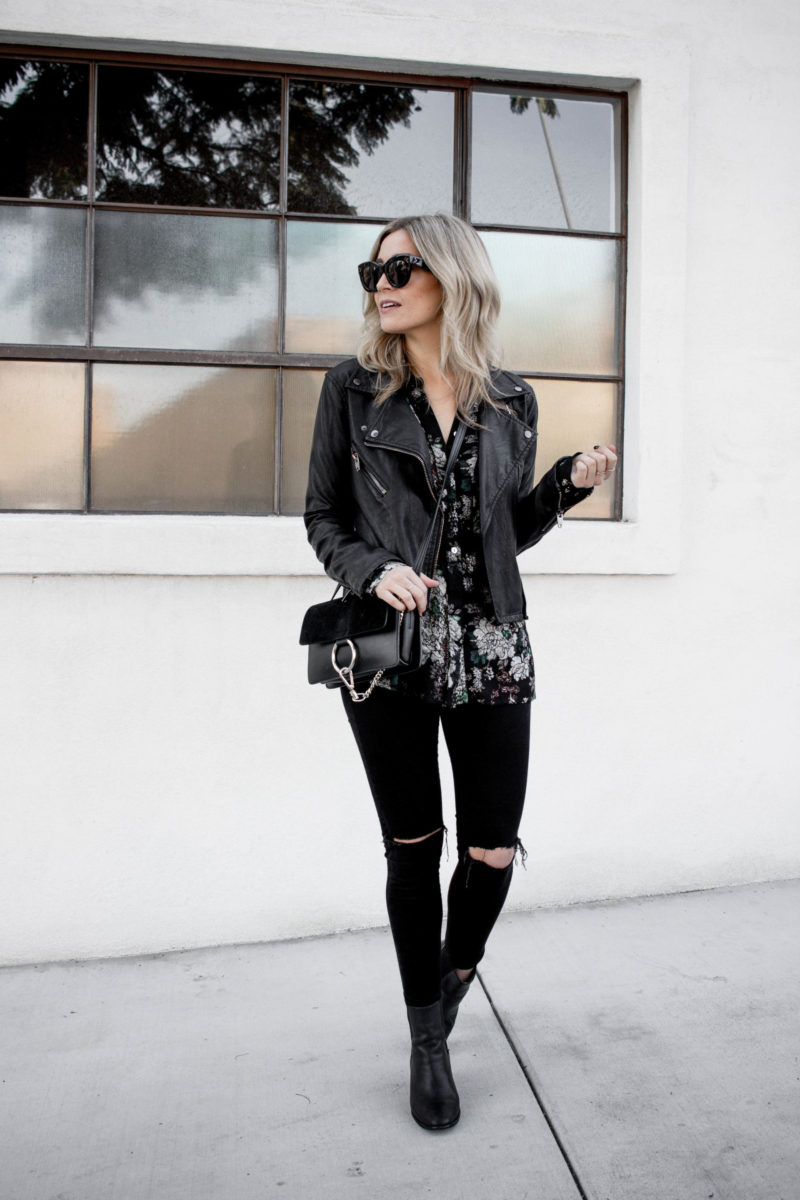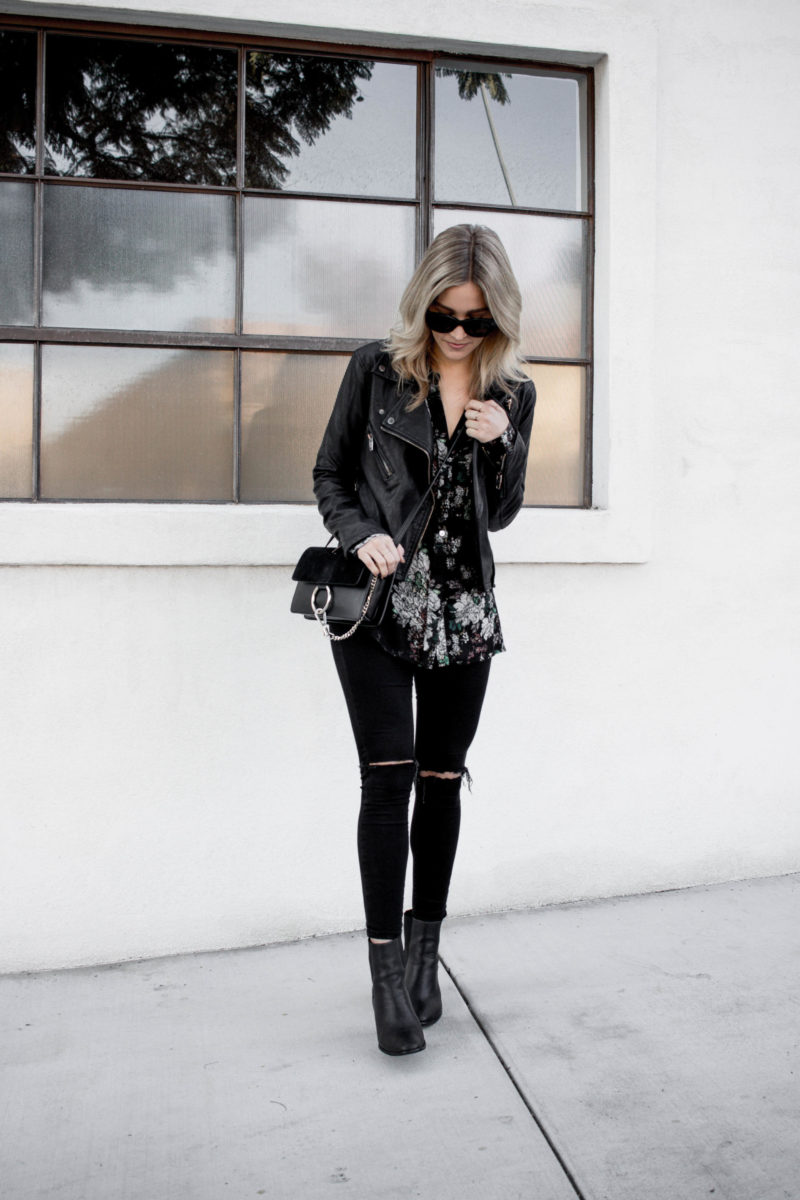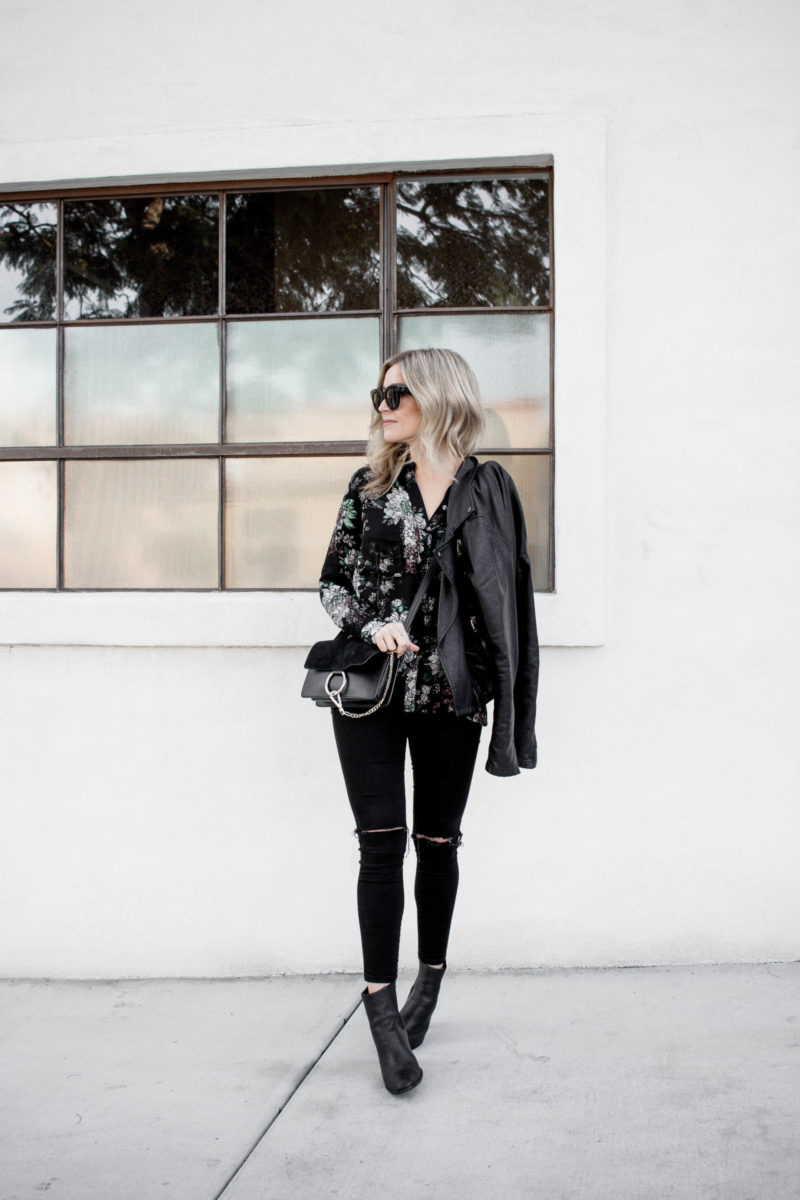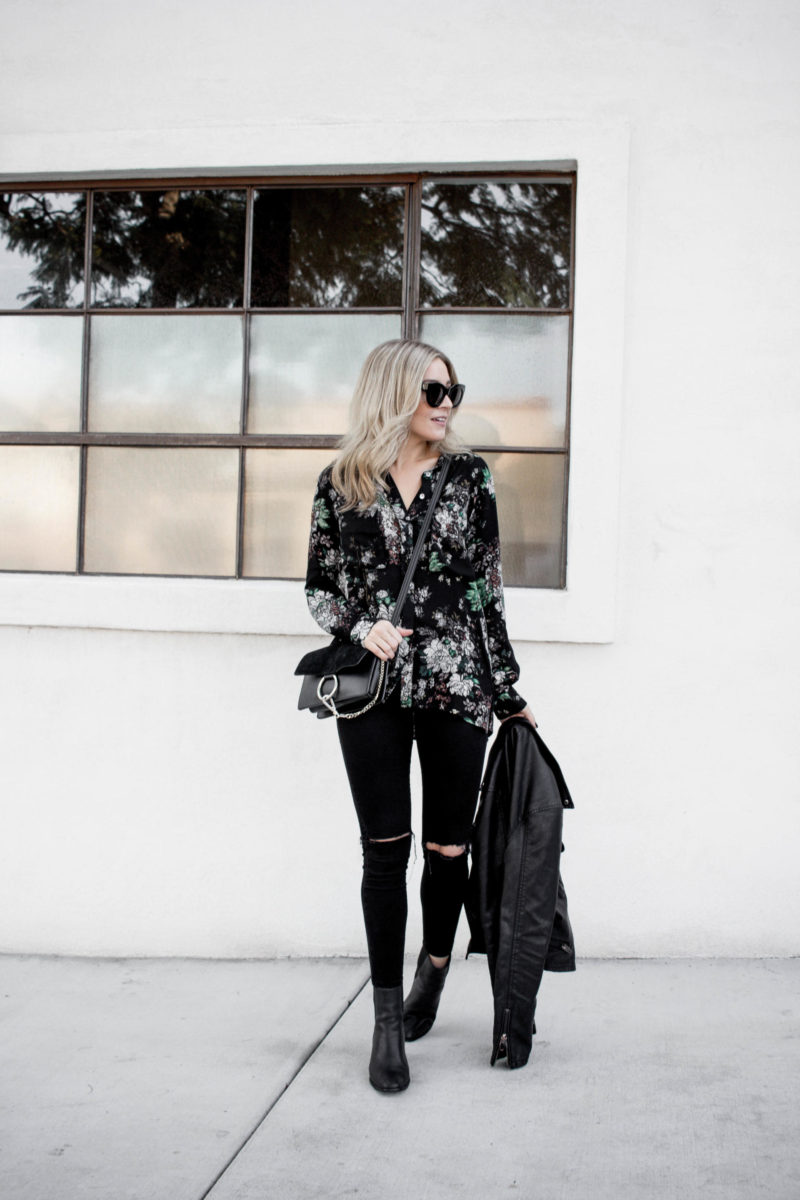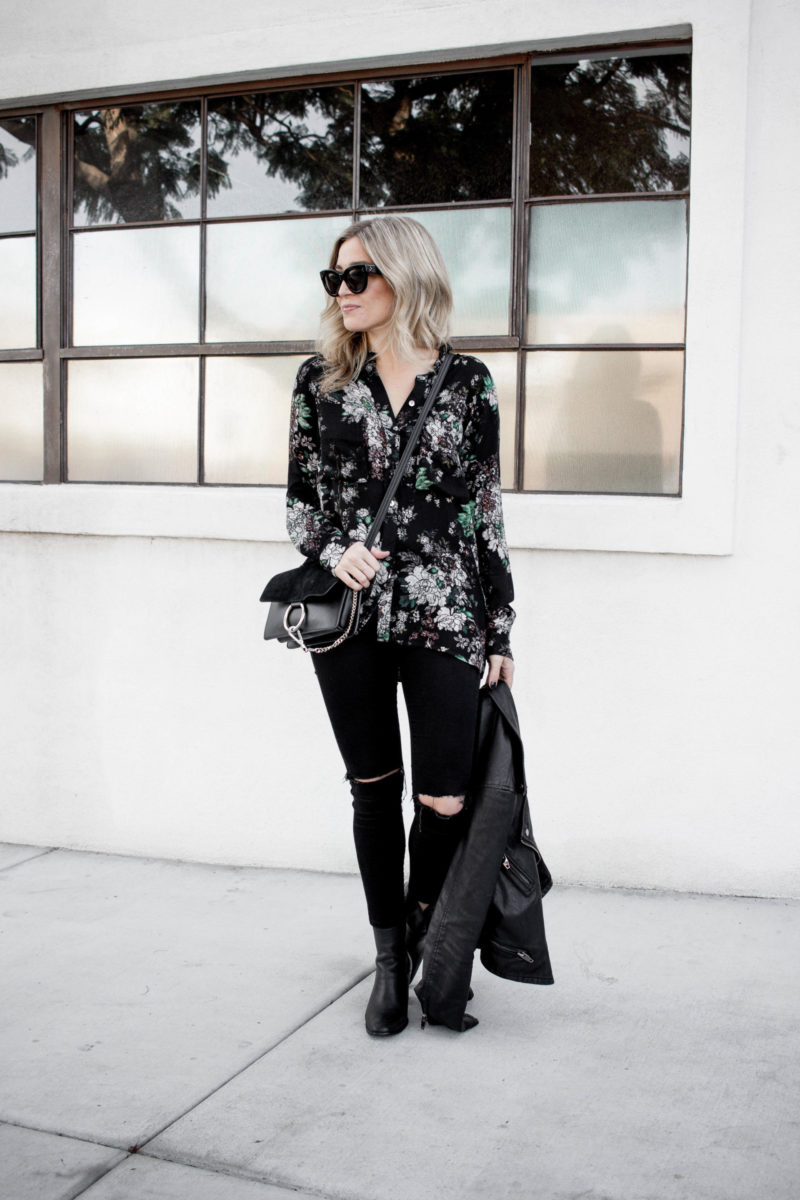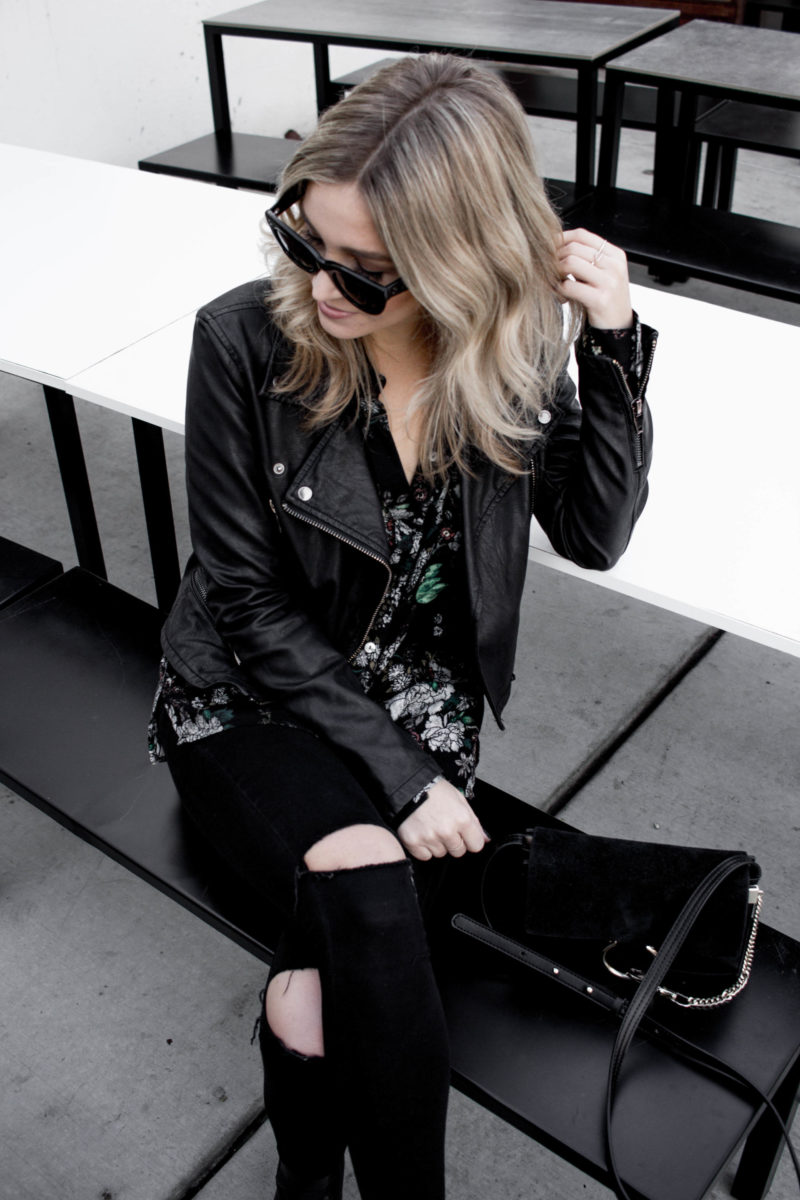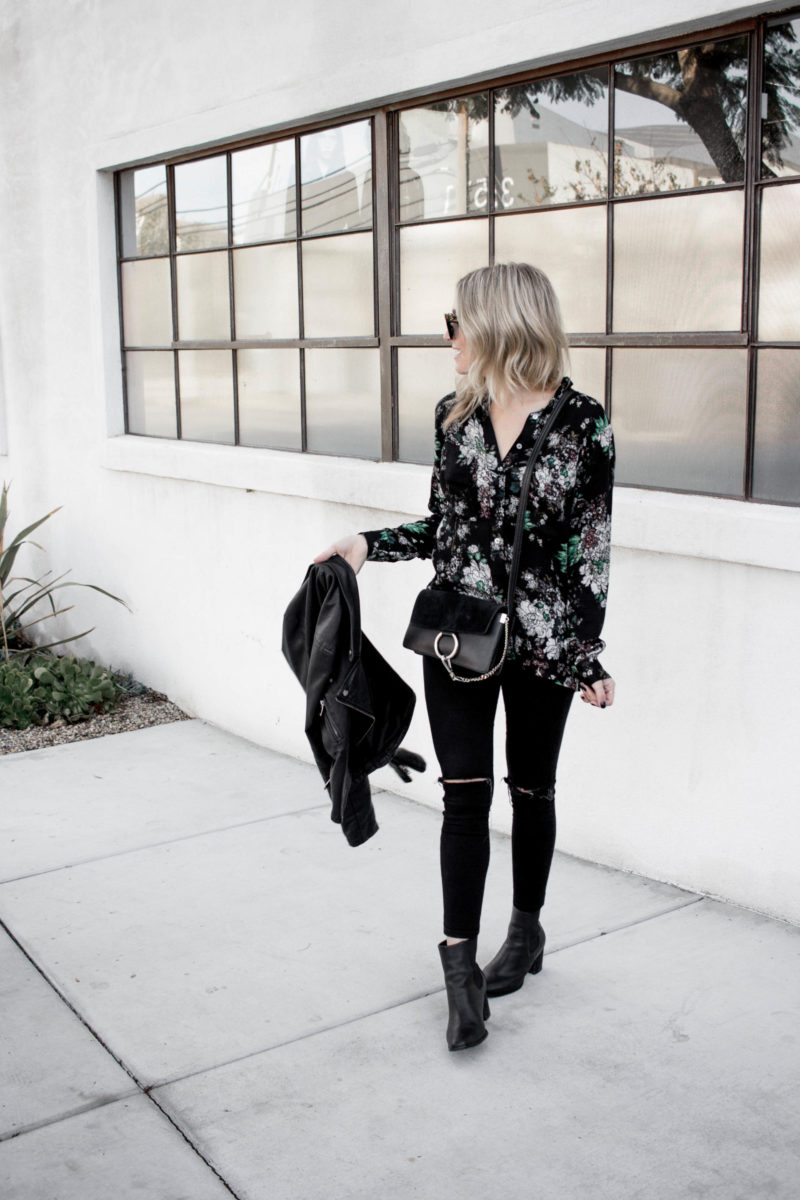 Top, c/o Maude | Jacket, Blank NYC | Pants, Topshop | Shoes, c/o Maumero | Bag, c/o Anna Xi | Sunglasses, Celine
Photography by Steven Albano