I've been weirdly inspired by a combination of athleisure and the streetstyle grunge look lately. I've always been a fan, but lately it's kind of all I want to wear.
This Distressed Cropped Sweatshirt has been on such repeat that even Brennan noticed one night when we were getting ready to go out. Whoops! It's just that good.
I love wearing it with my high-waisted yoga pants for a casual sporty look, and also dressing it like this – semi-feminine with the leopard print coat, but also somewhat edgy with the distressed denim and my new favorite sneakers from K Sera Boutique.
It's seriously the BEST thing to throw on for a weekend in, or even a weekend out! I've worn this to friends' houses for drinks, to movie dates, you name it… this distressed cropped sweatshirt has already proved its worth.
Link to purchase is at the bottom of this post!
Happy Friday!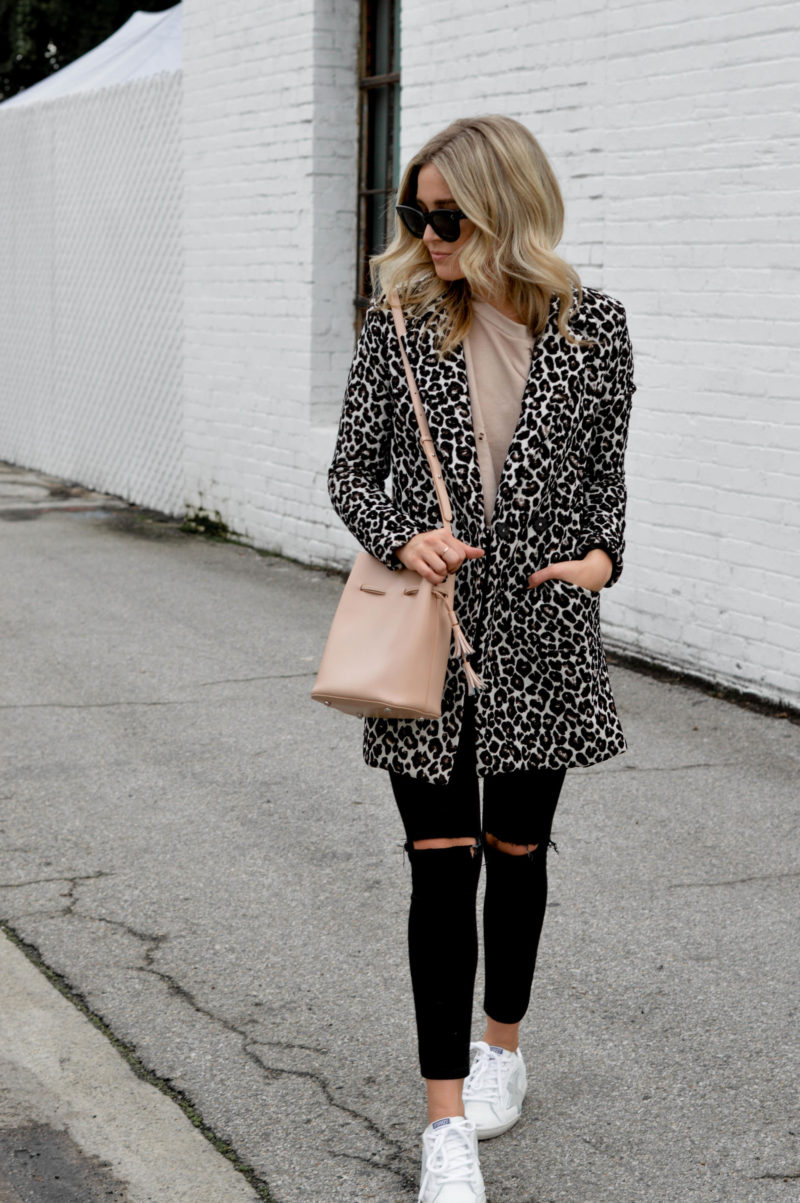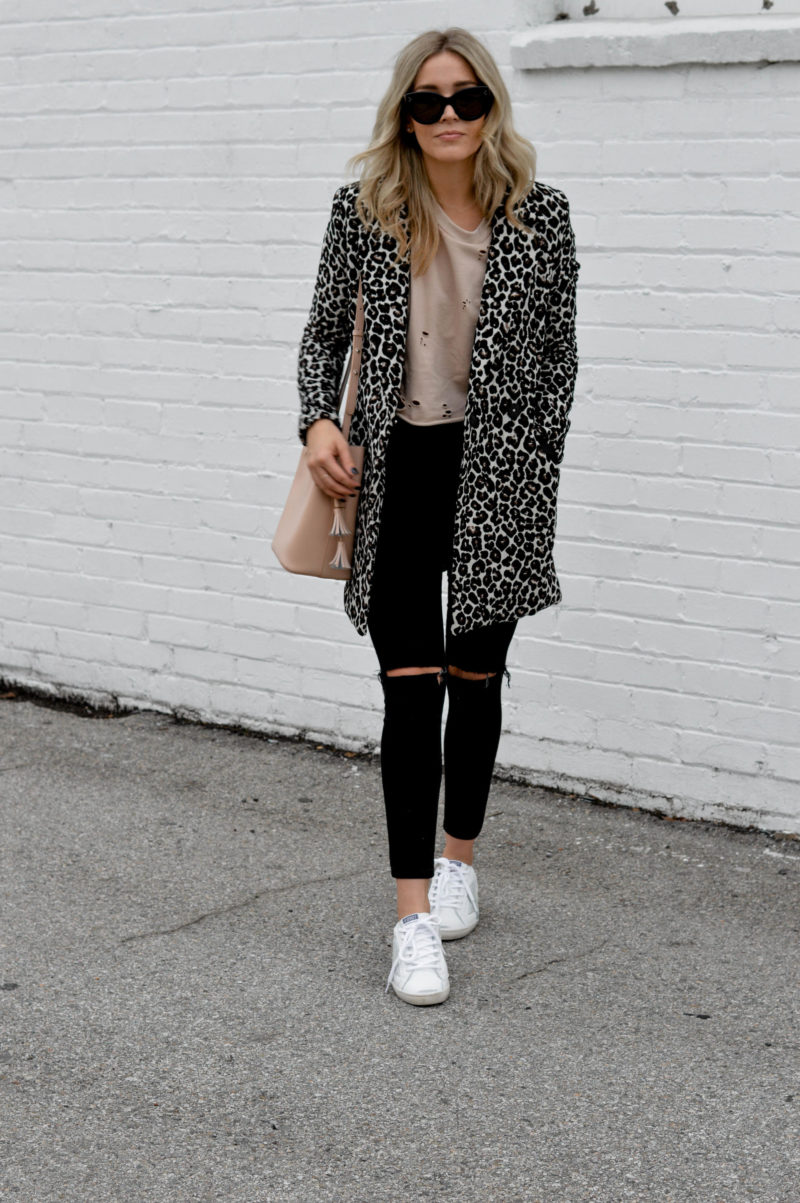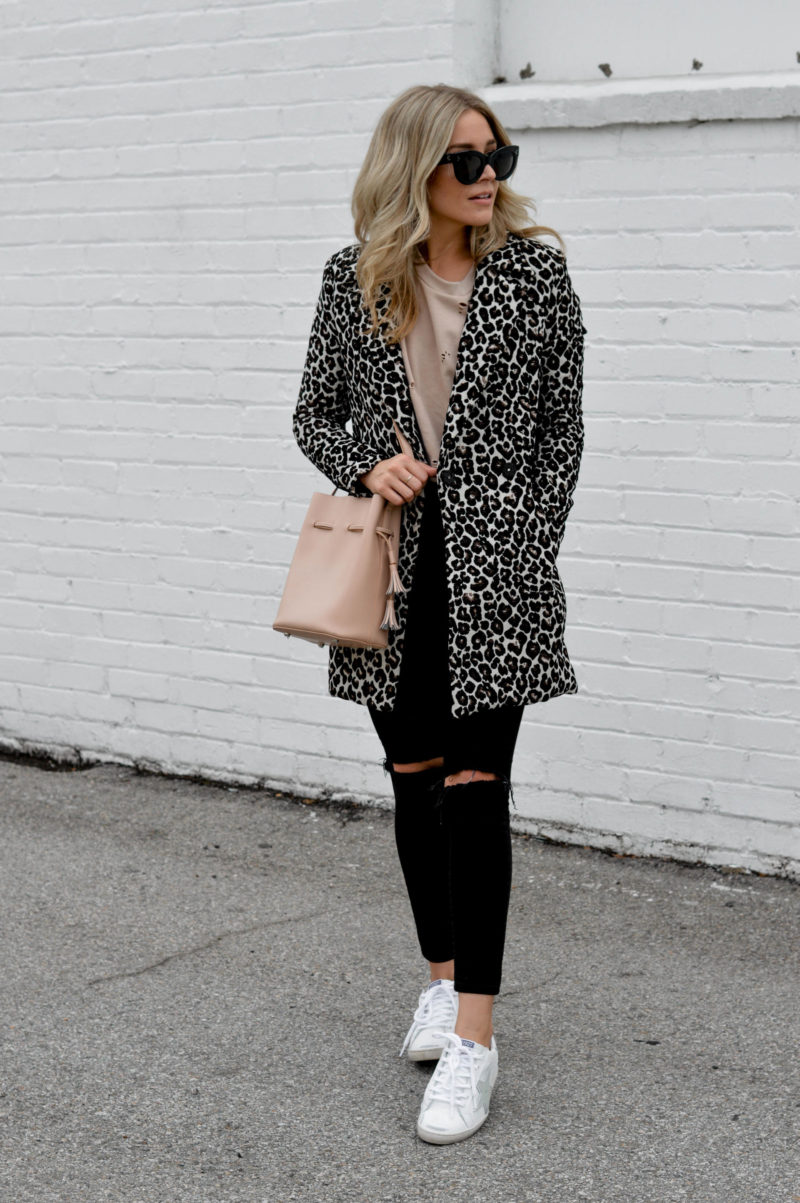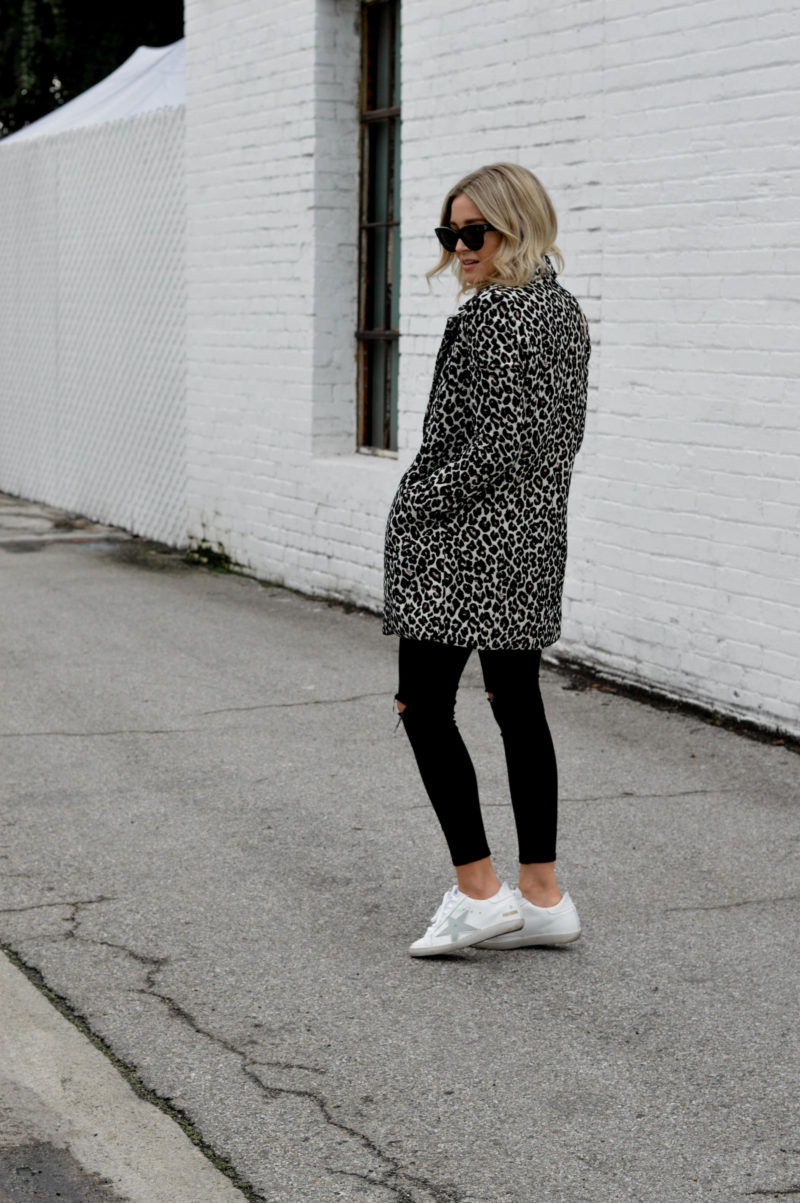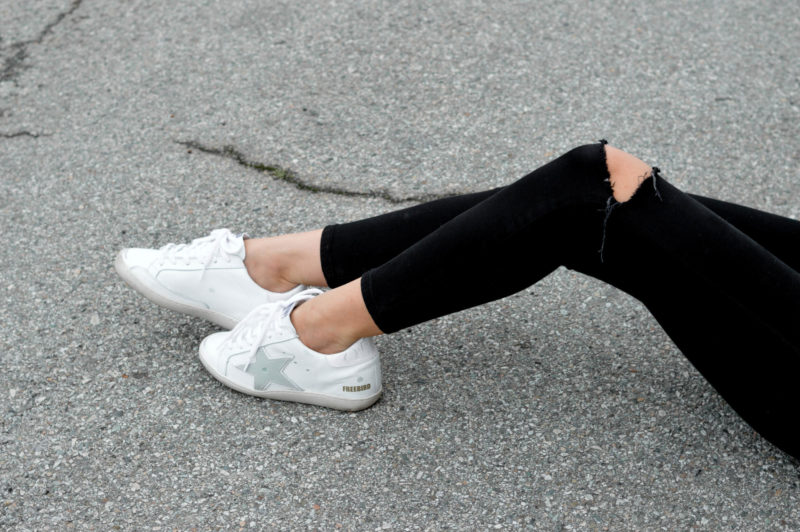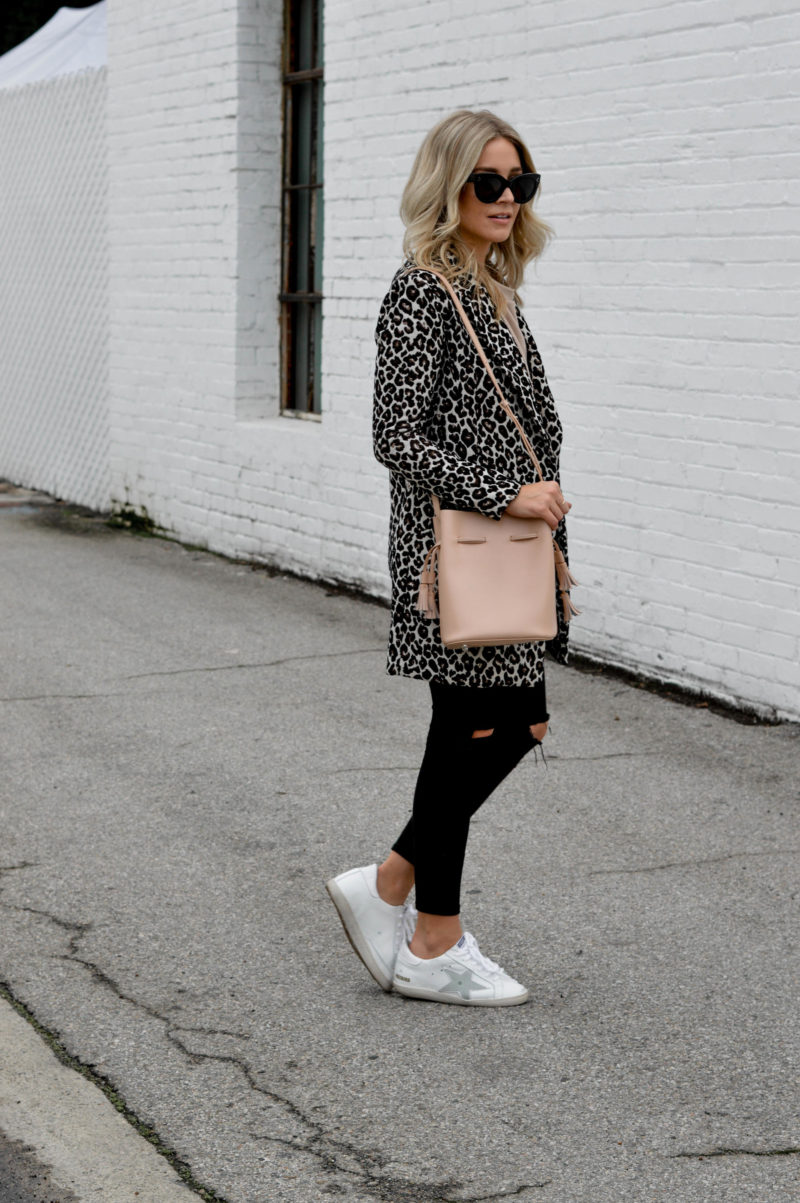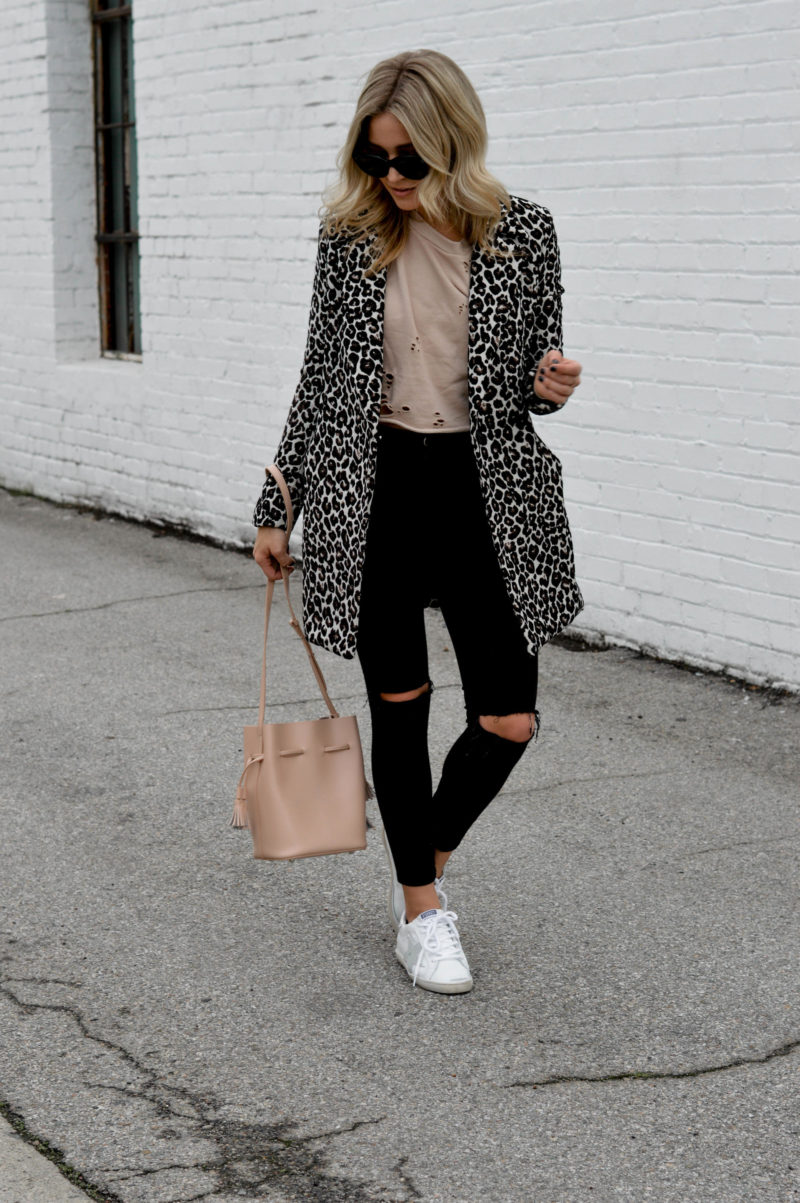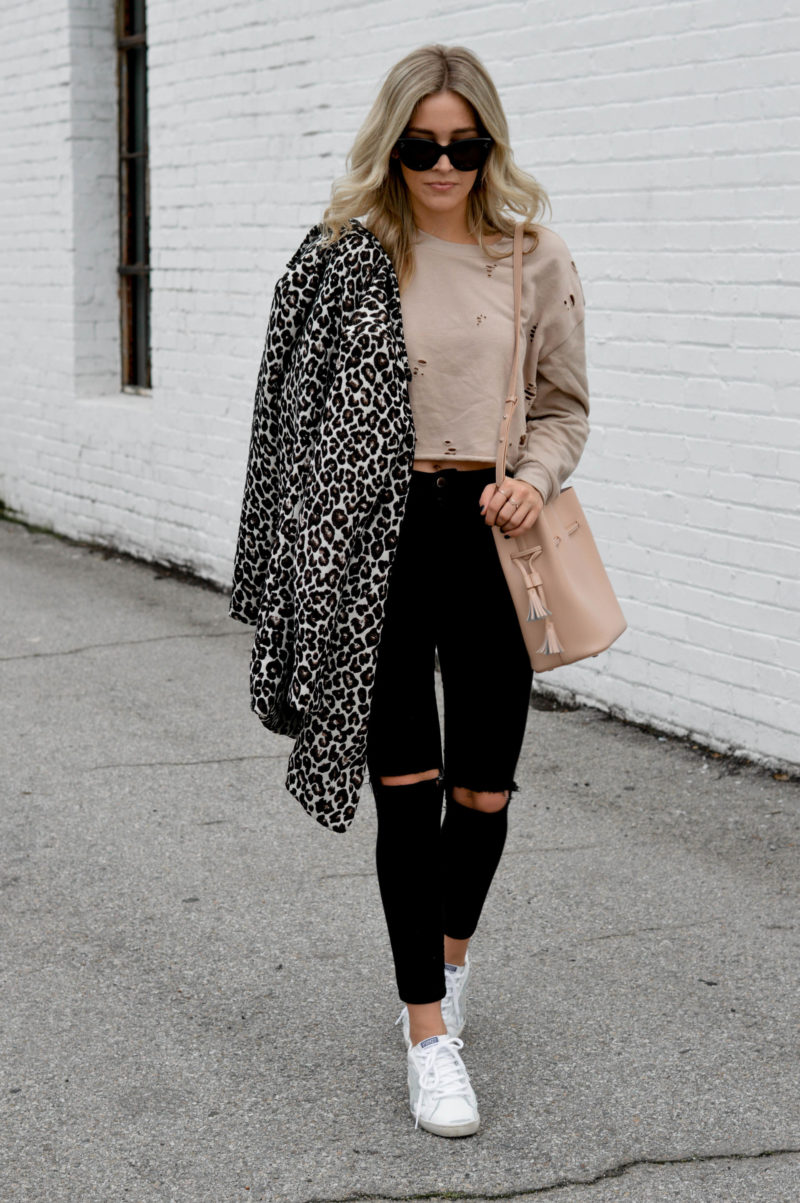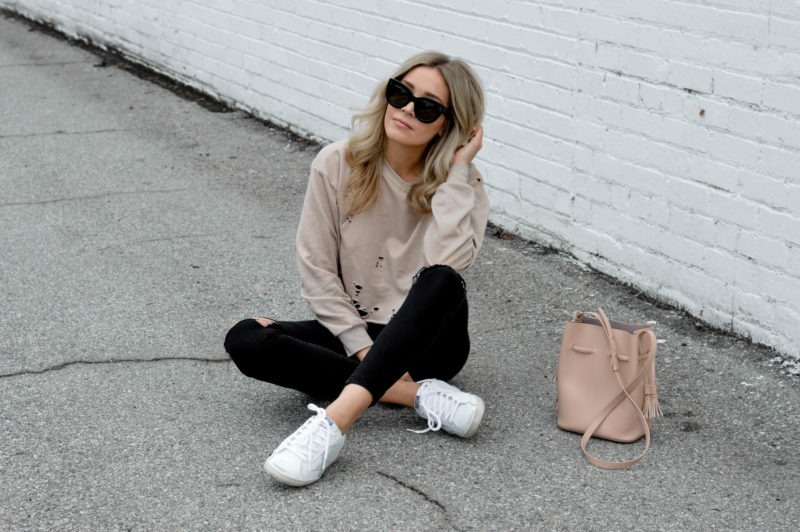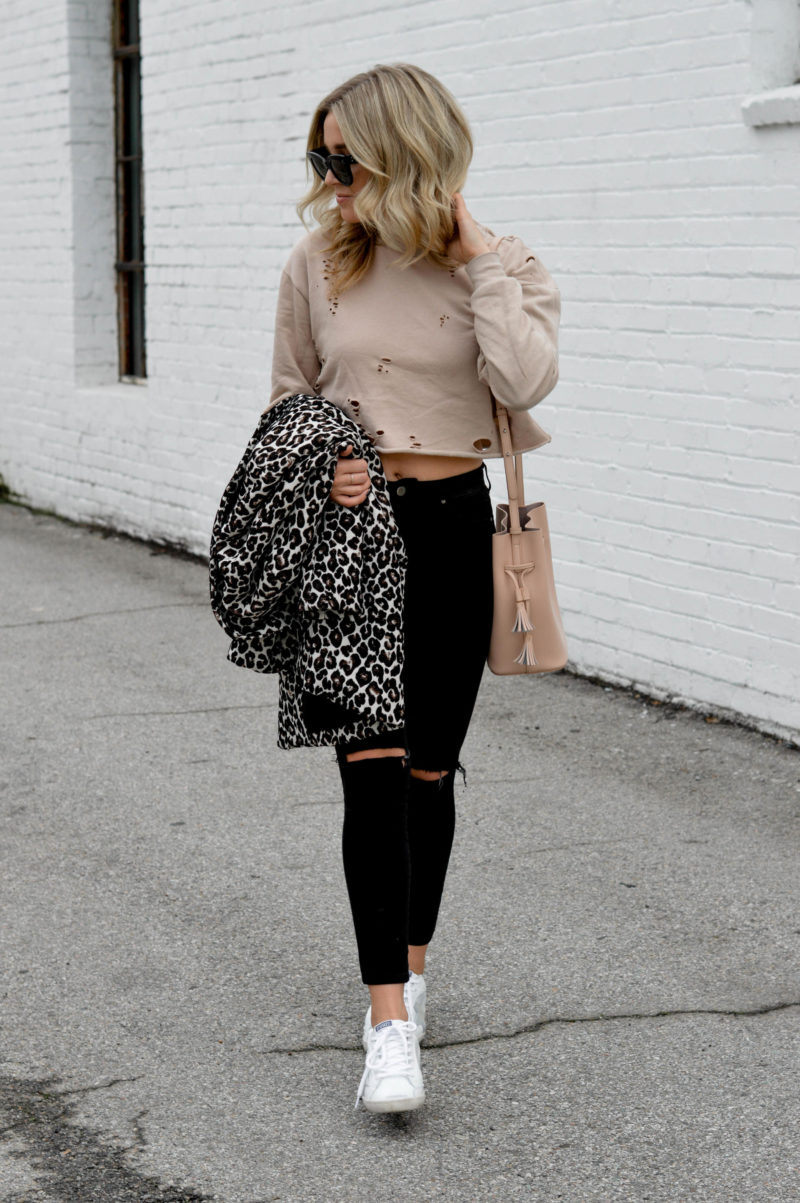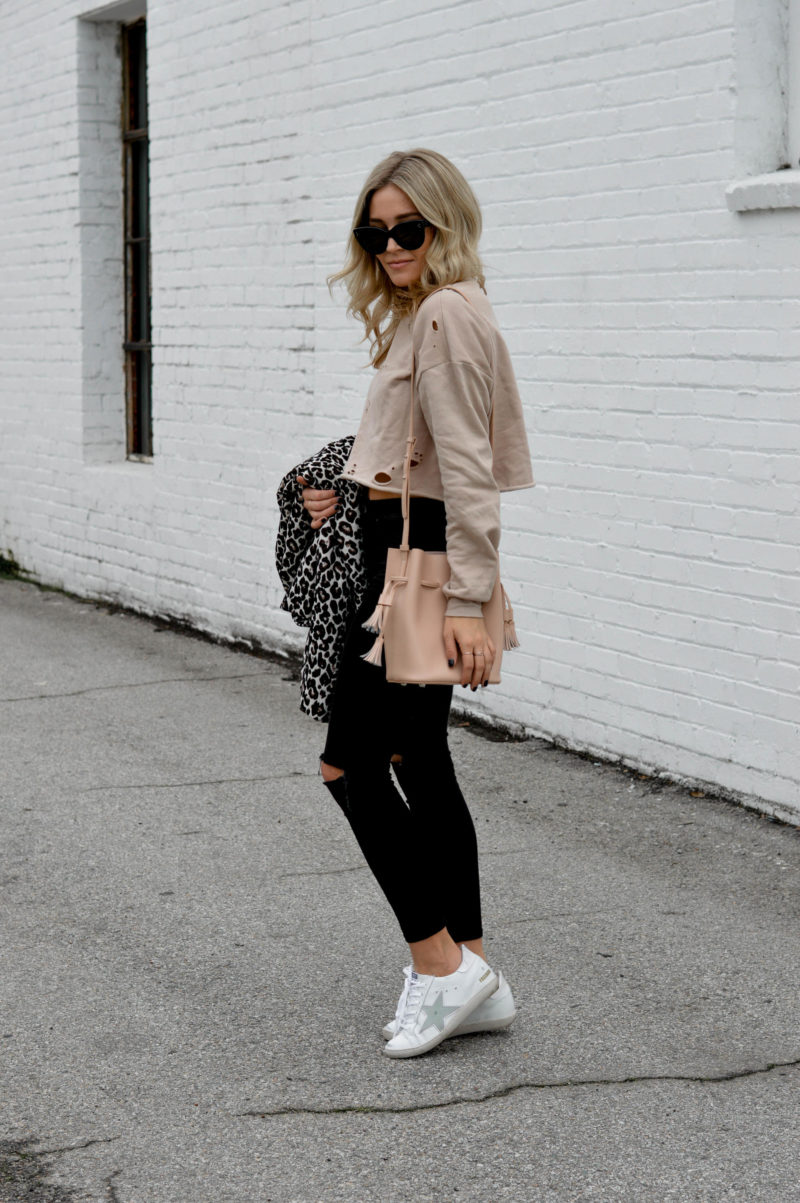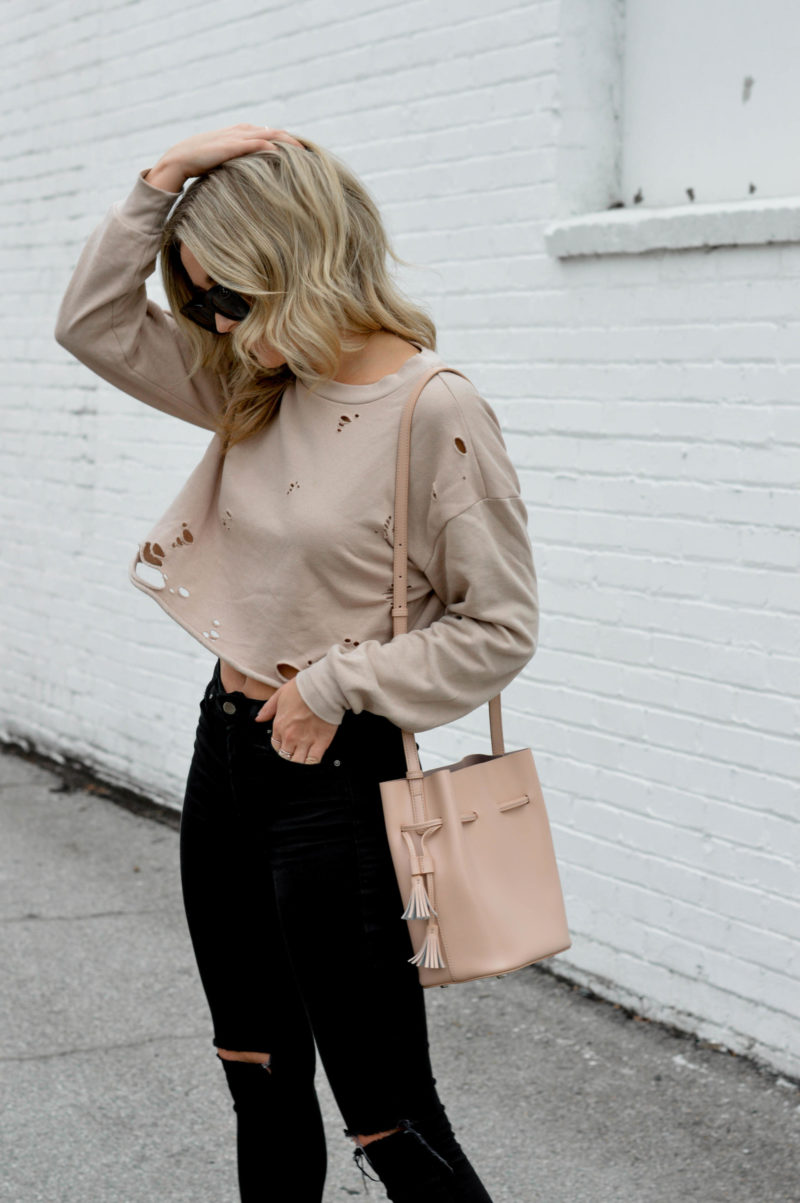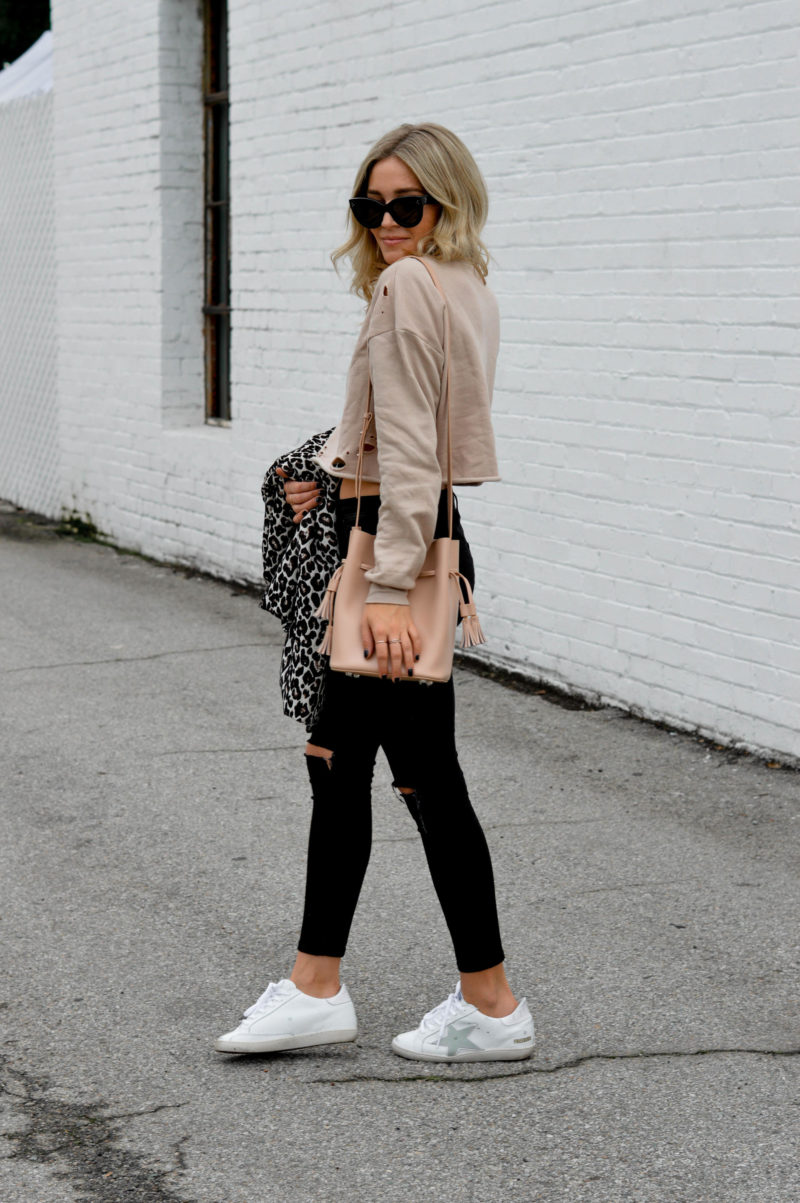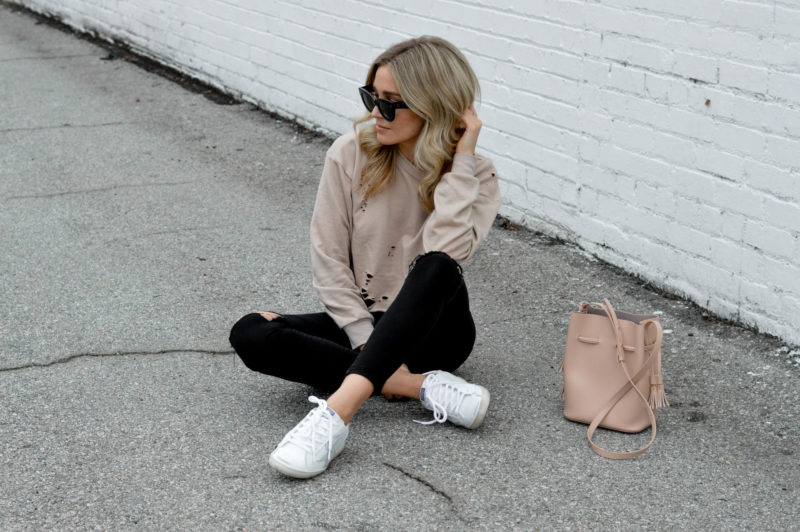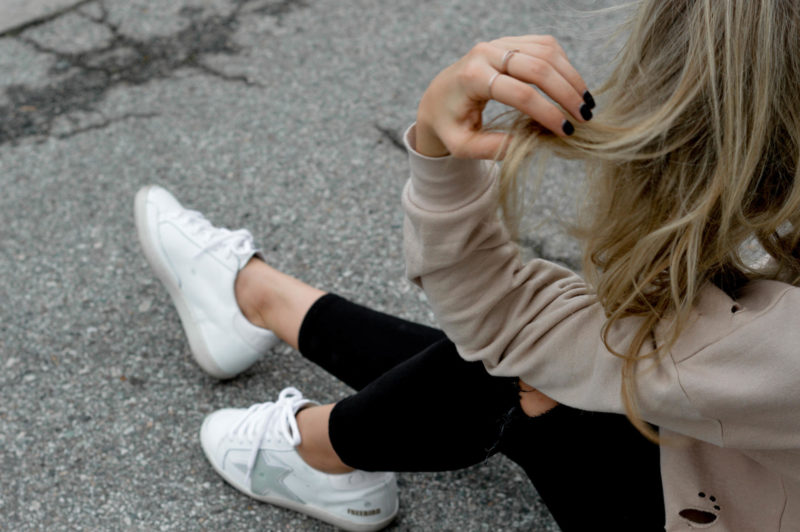 Jacket, c/o Lucy Paris | Top, c/o Windsor | Denim, Topshop | Shoes, c/o K Sera Boutique | Sunglasses, Amazon | Bag, c/o Hieleven
Photography by my amazing mama xo