Getting outside of your comfort zone is vital to self-development.
Forcing yourself to take a risk (big or small) and accepting that un-comfortability will positively affect you in the long run is crucial.
Trying something different is essential.
This can apply to anything you want it to.
For me, this is something as little as these pictures.
Is this outfit my everyday style? Not necessarily. Do I love the way I look from an upward angle? I didn't think I'd ever see the day that I'd actually be in-favor of it. Did I ever think I'd be going to Coachella for work? Never…and it gives me anxiety when I think about it.
All of that to say, April is going to be a month of newness.
I'm so excited to try something new.
I'm excited to push myself to be better at blog shoots.
I'm excited to experience something a festival I never really thought I'd attend.
And most of all, I'm excited to see myself in a new way, and love myself from every angle.
Sure…this could be a stretch – relating a topic as profound as self-love, self-acceptance, and self-development to Coachella and blog pictures. But that is what my life is made up of this month. So that's what's on my mind.
Another thing on my mind is how lucky I feel everyday.
This week has been pretty lousy, not gonna lie.
I've been stressed beyond belief, nervous, anxious, frustrated, confused, and pushed to my limits.
In fact, I'm podcasting about it tonight with Hannah…so you'll be able to listen to us vent TONIGHT.
But despite all of the stress, I look back and think WOWWW how is this my life????
And the answer is simple. I took a risk that scared me. I took an internship because I couldn't find a full-time job right away. I commuted 2 hours back and forth to be able to make it work. I worked every single day to make it happen.
I left my comfort zone, and realized that there was so much more beyond it.
And now, my new "normal" is a life that I never even dreamed of.
The best part is that it's just getting started.
It's amazing what can happen if you just let yourself live a life with no limits, no fears, no doubts.
Obviously that's easier said than done.
But that doesn't mean it's impossible.
You just gotta go for it.
Happy Wednesday, my loves xx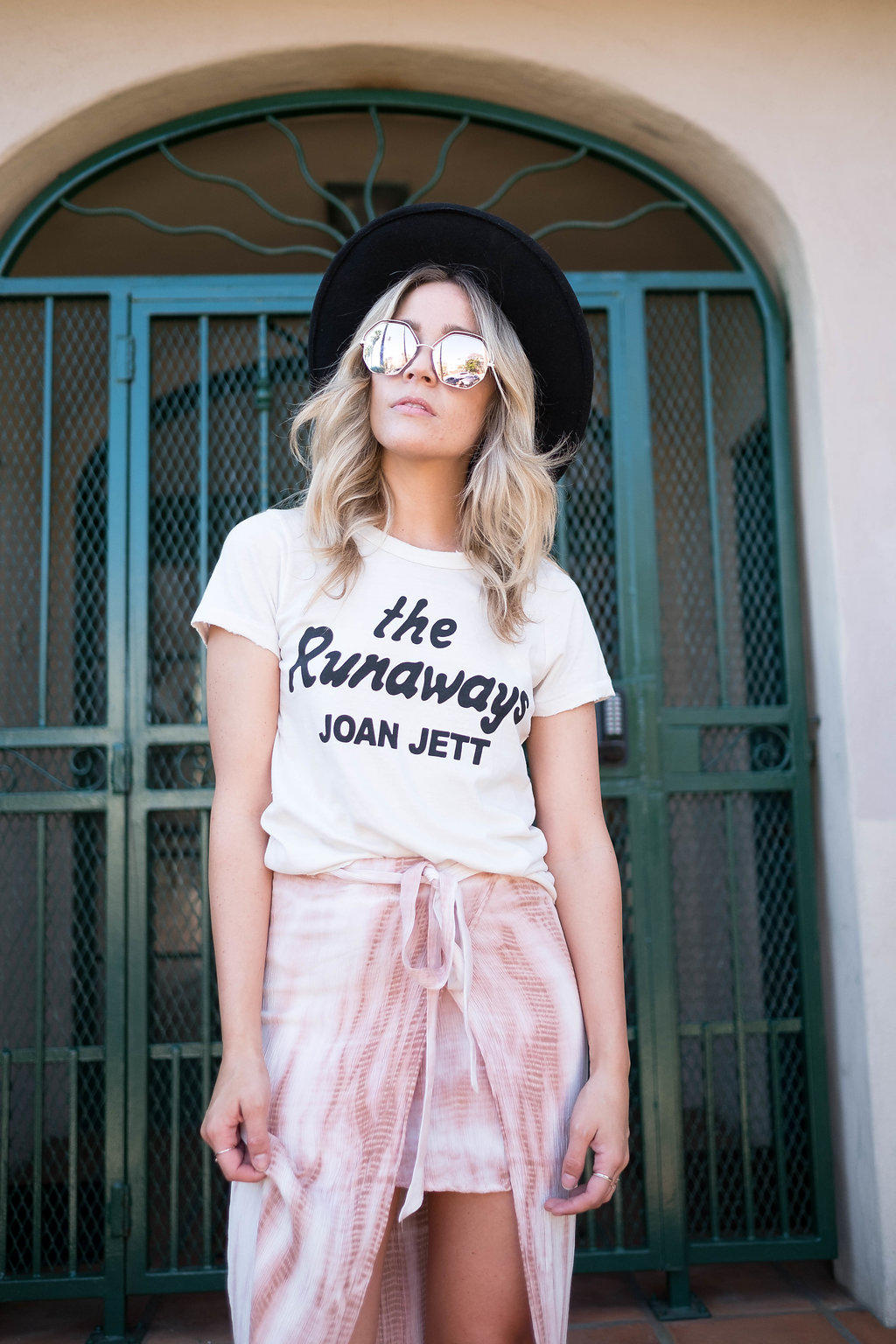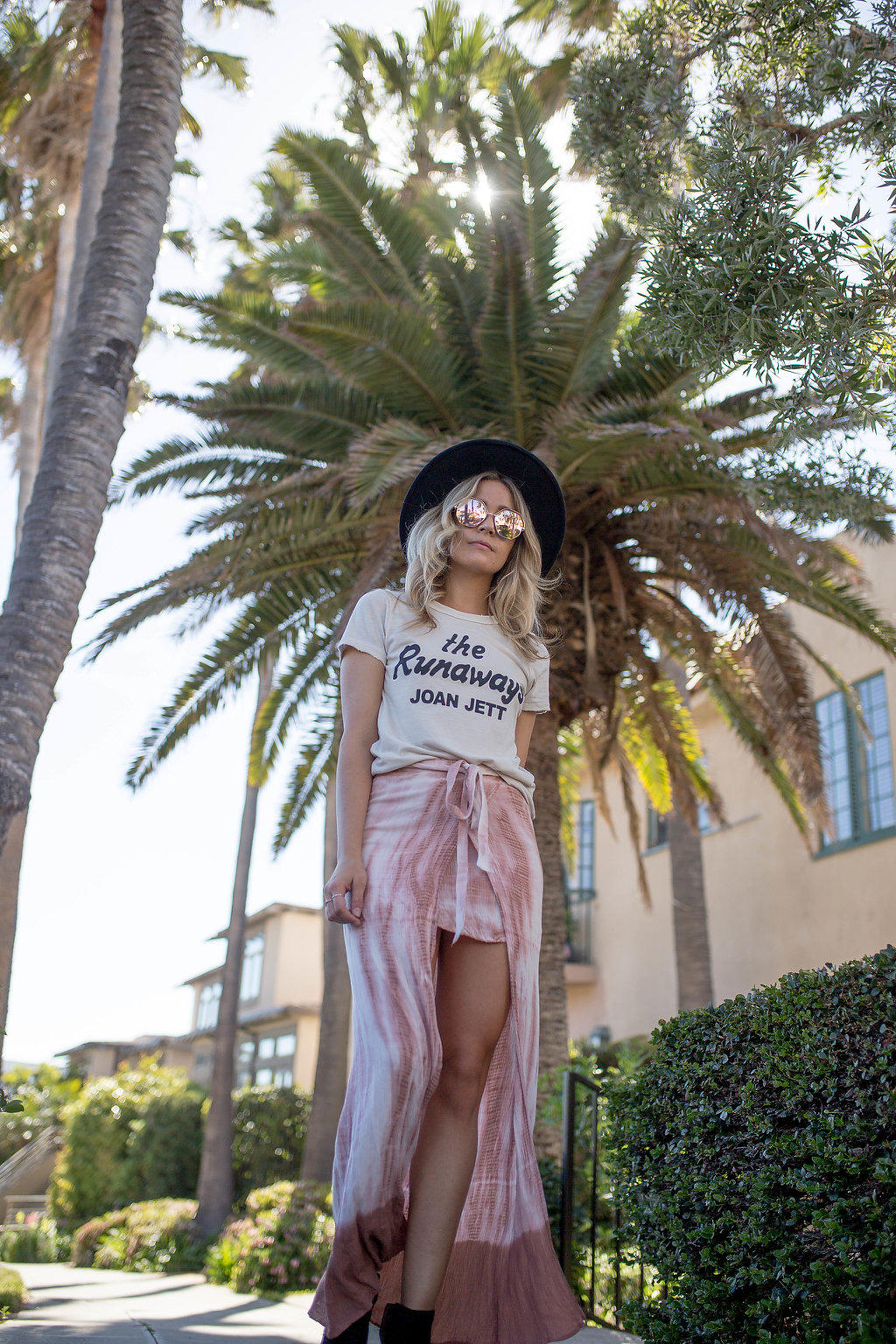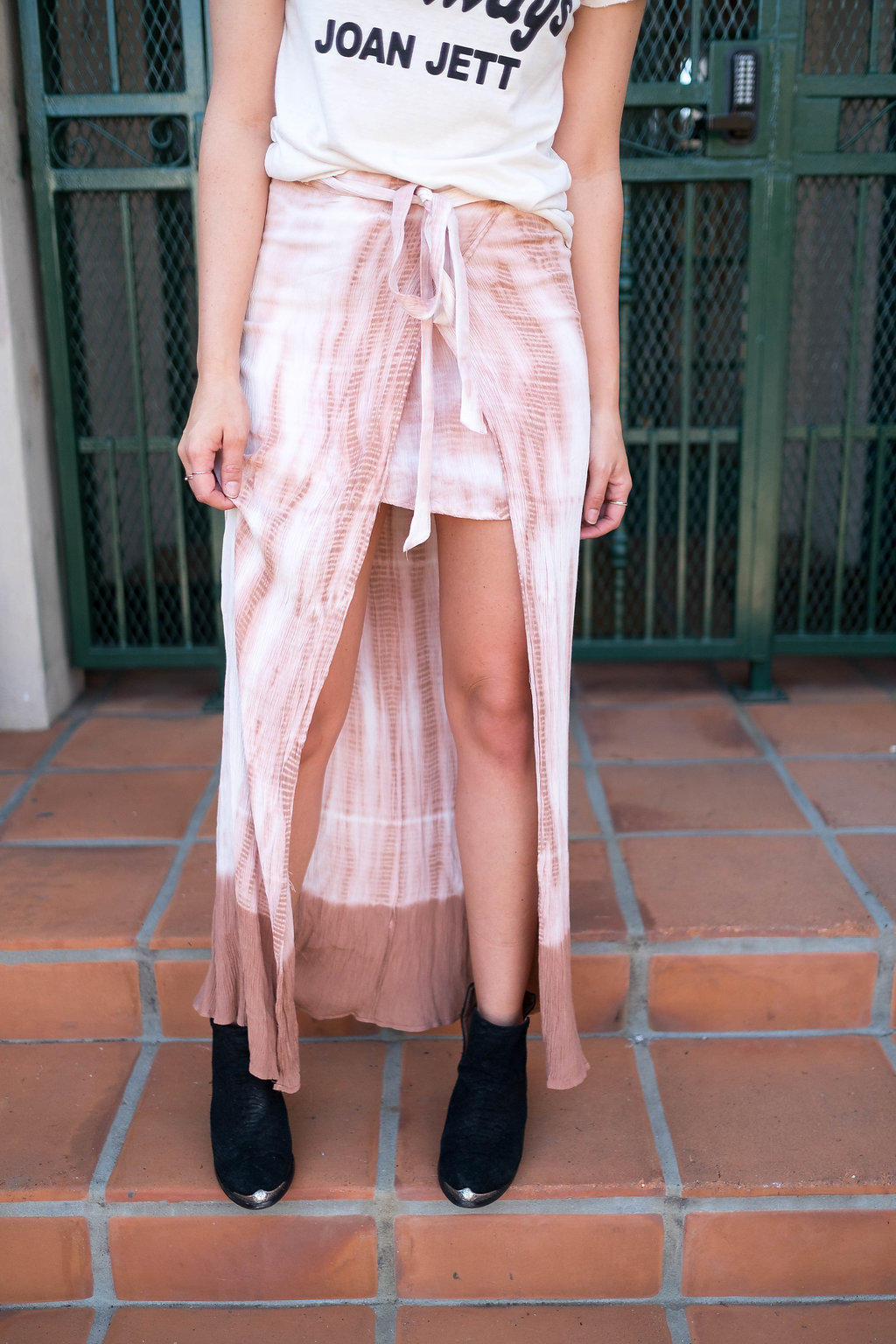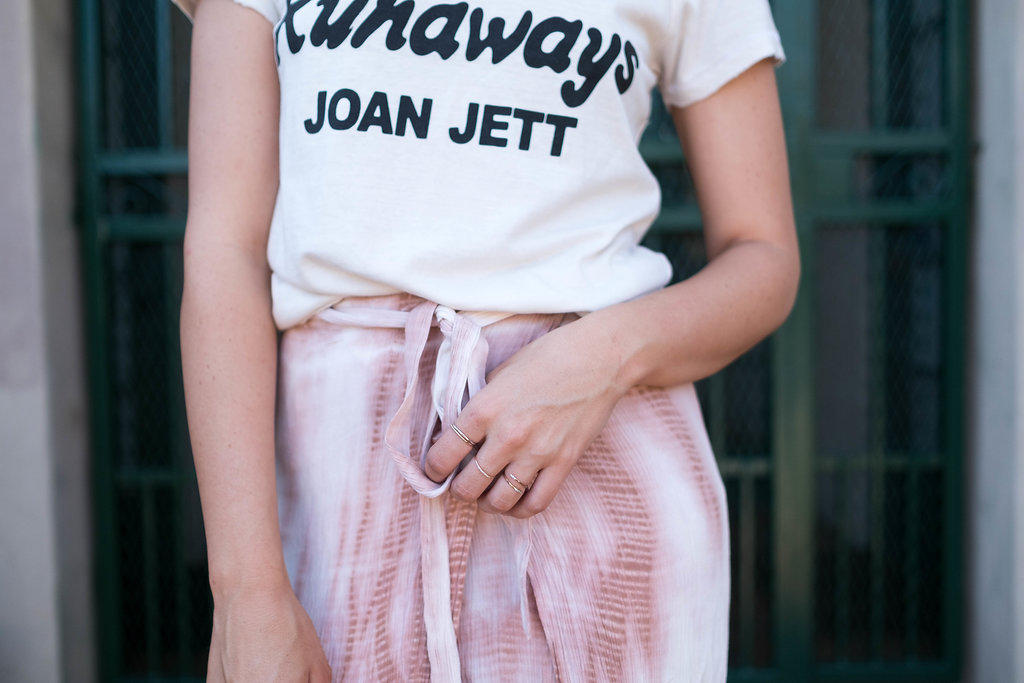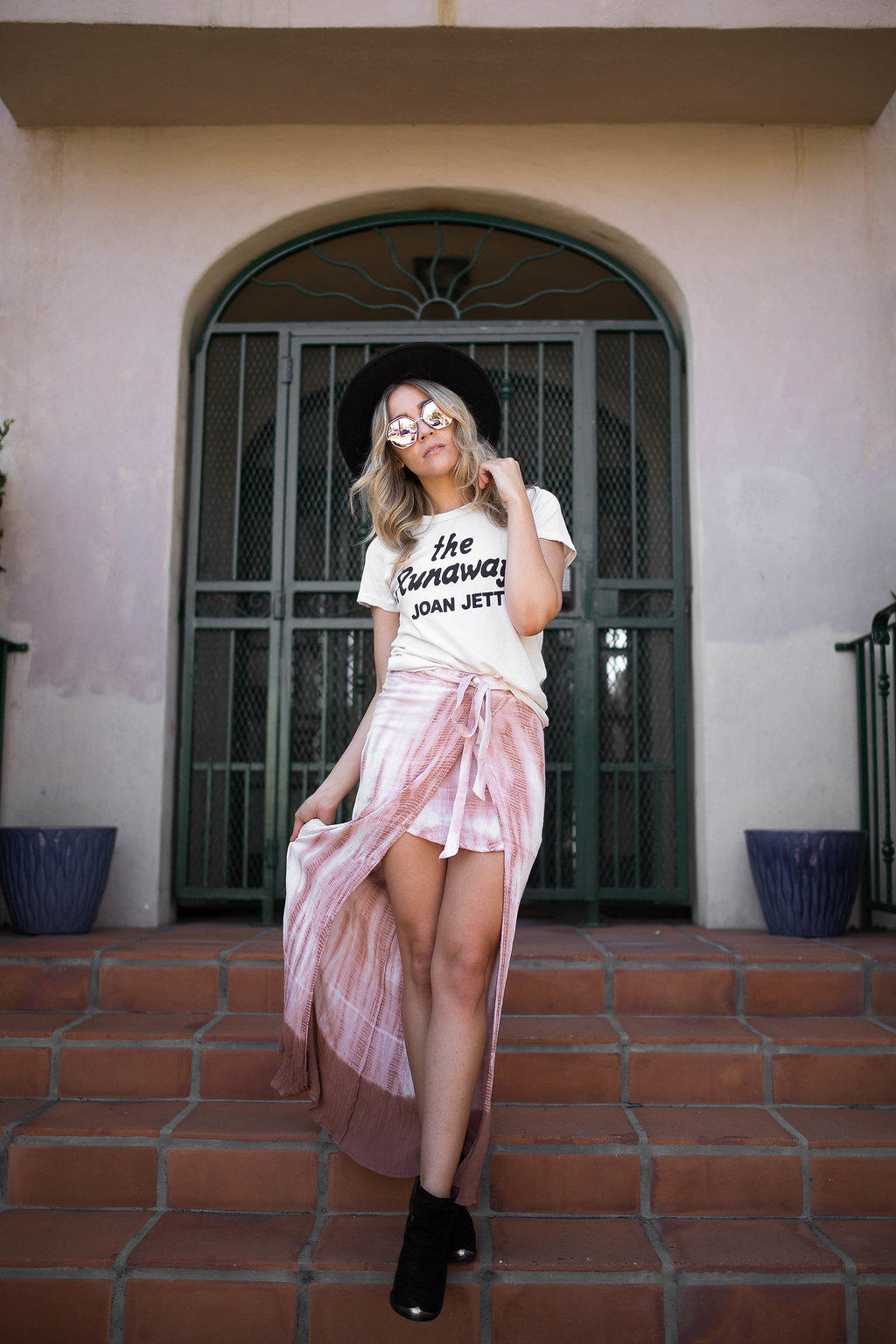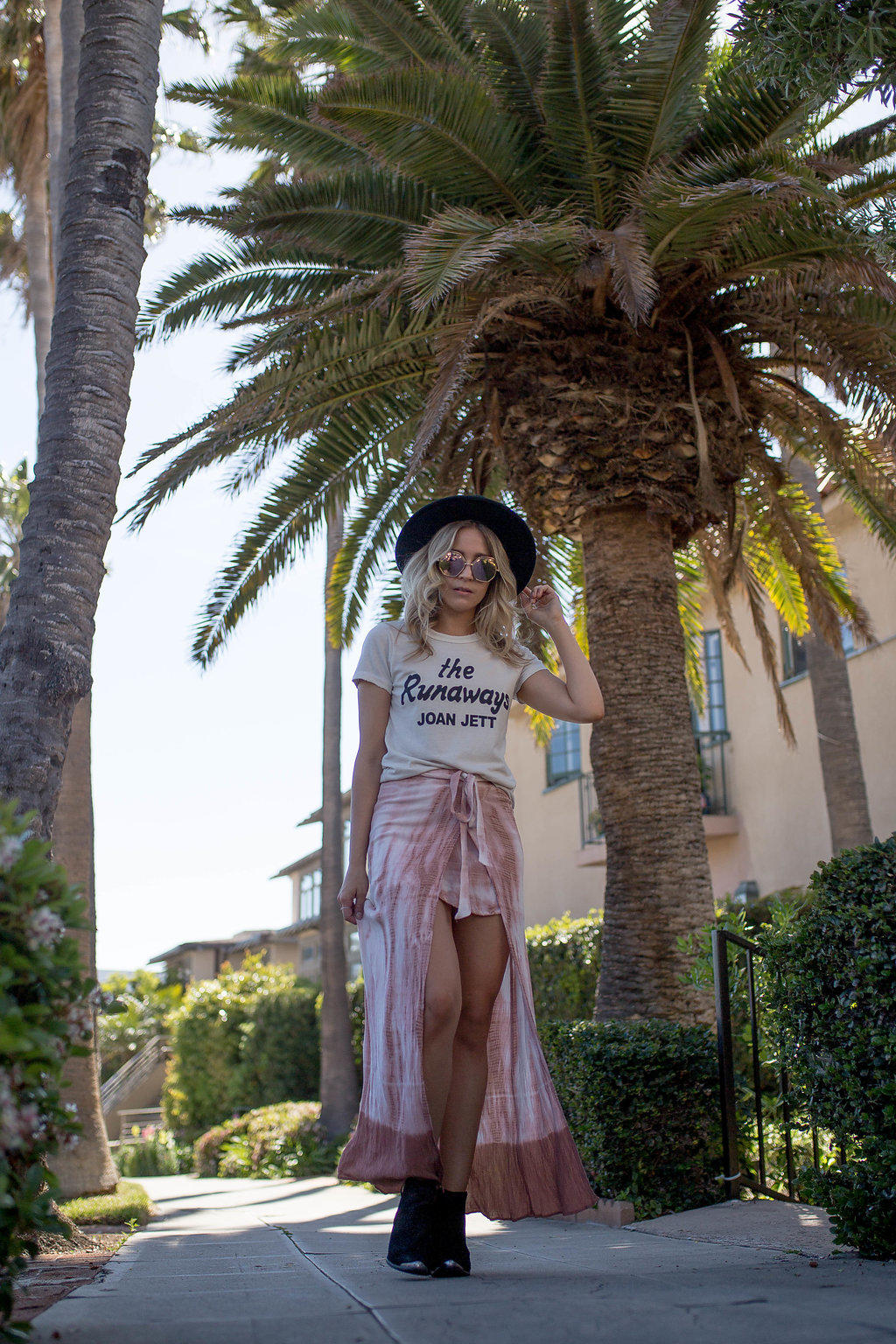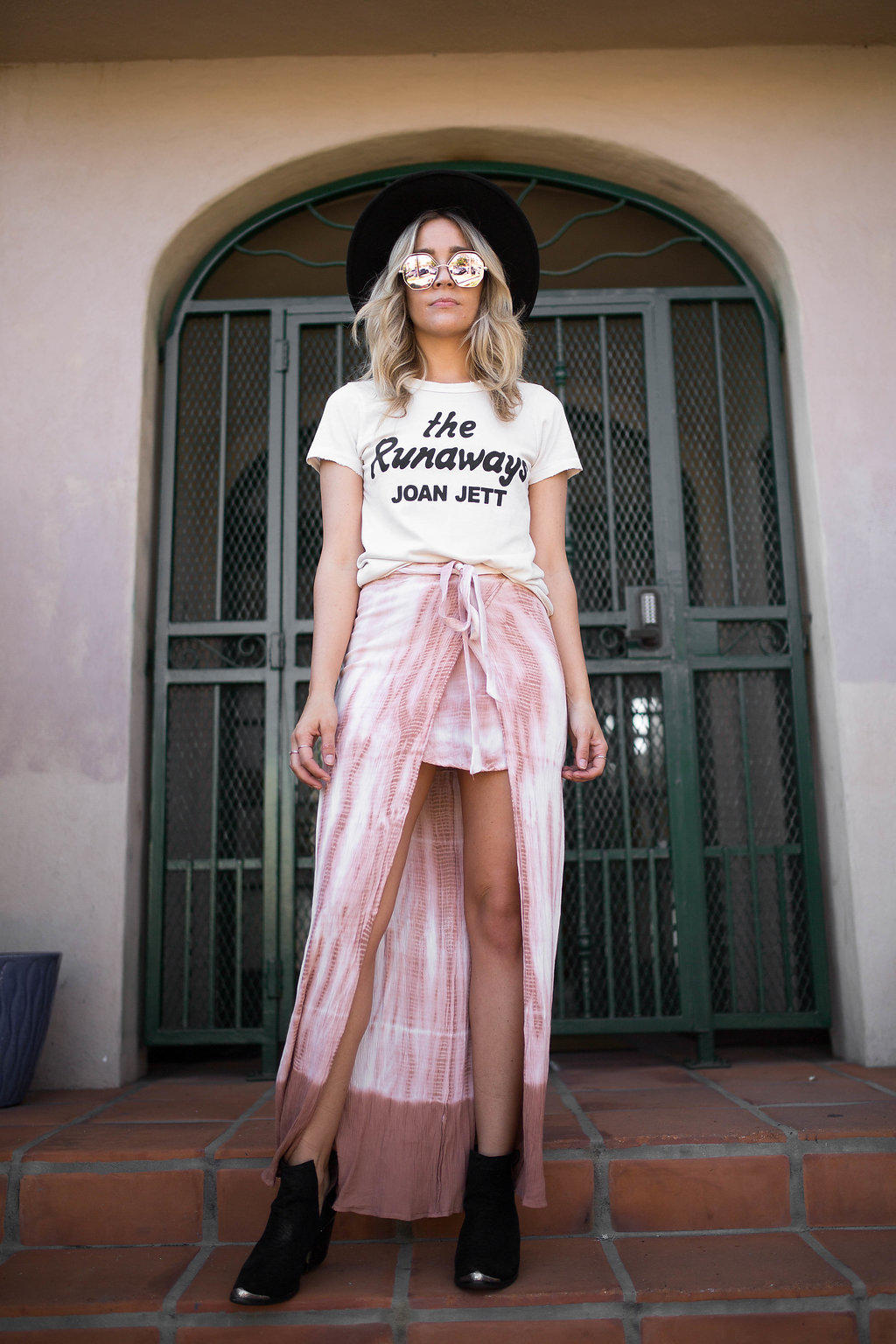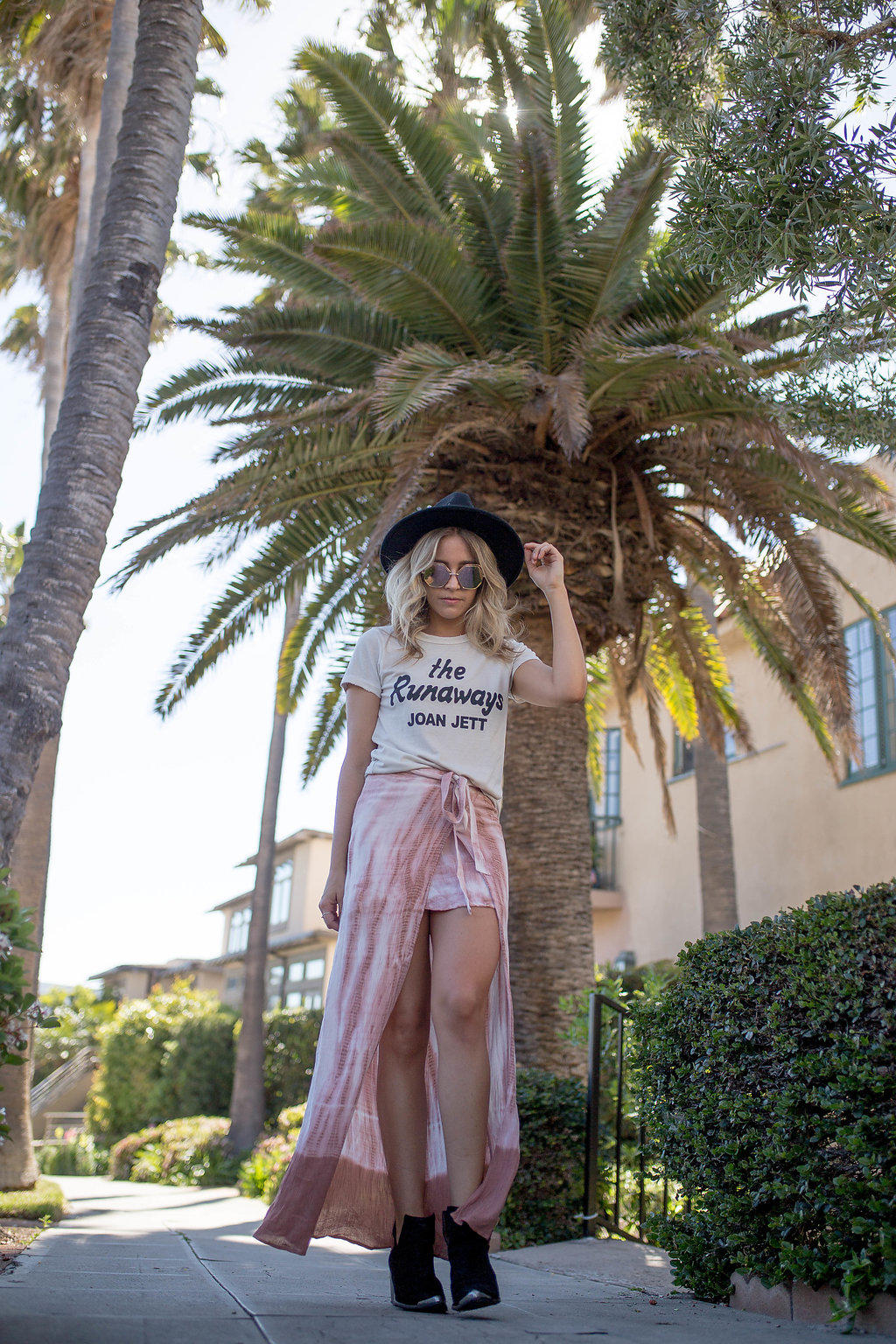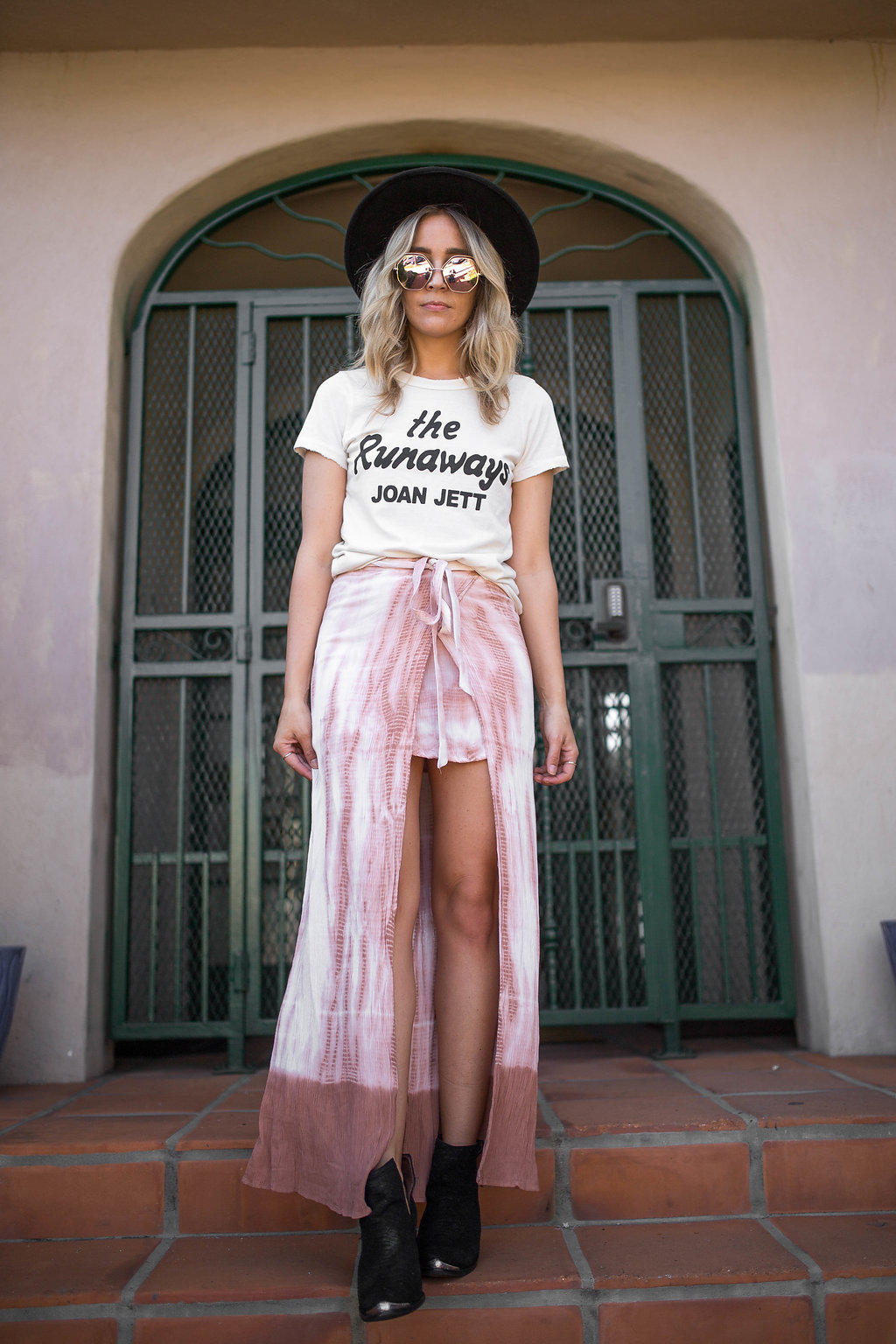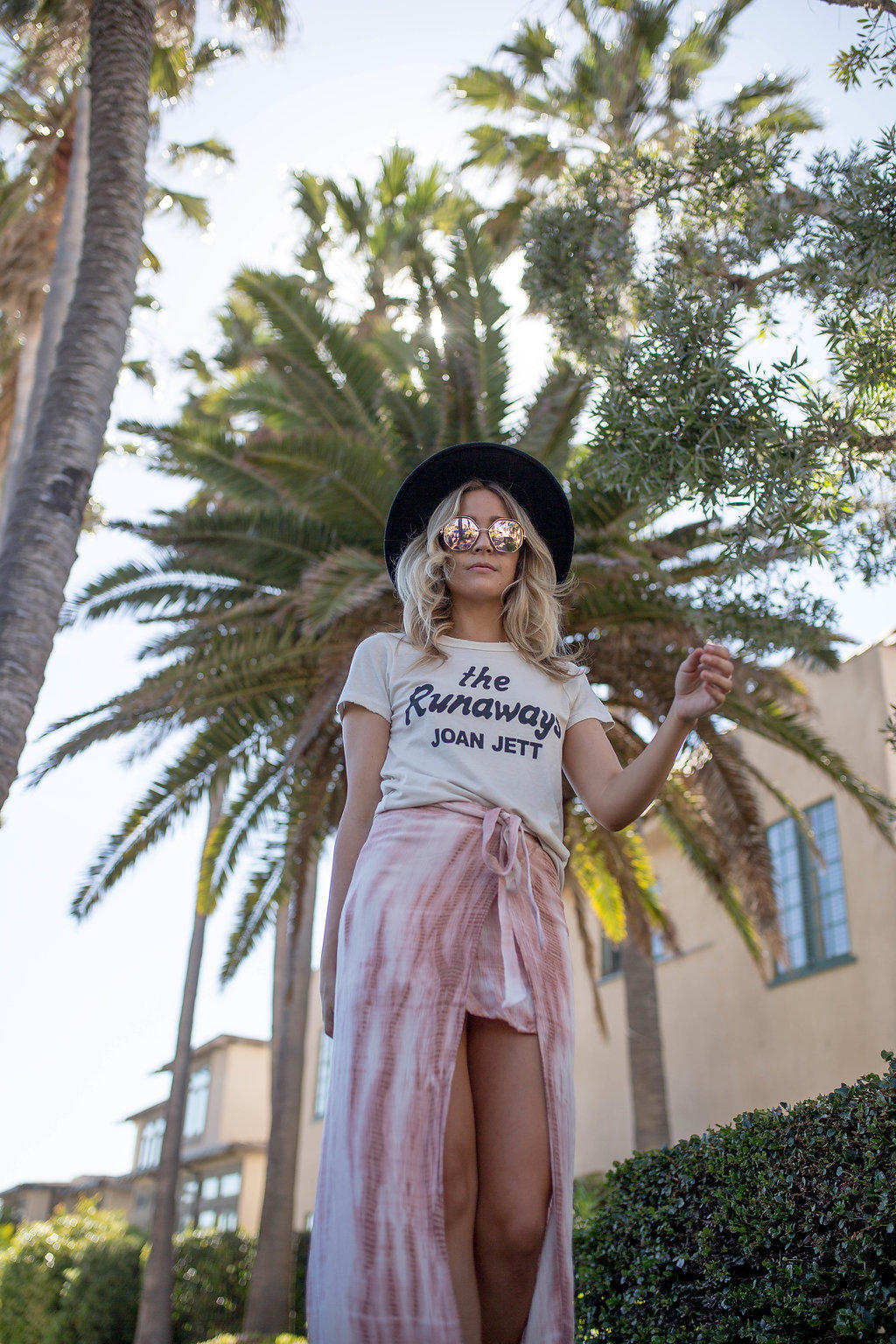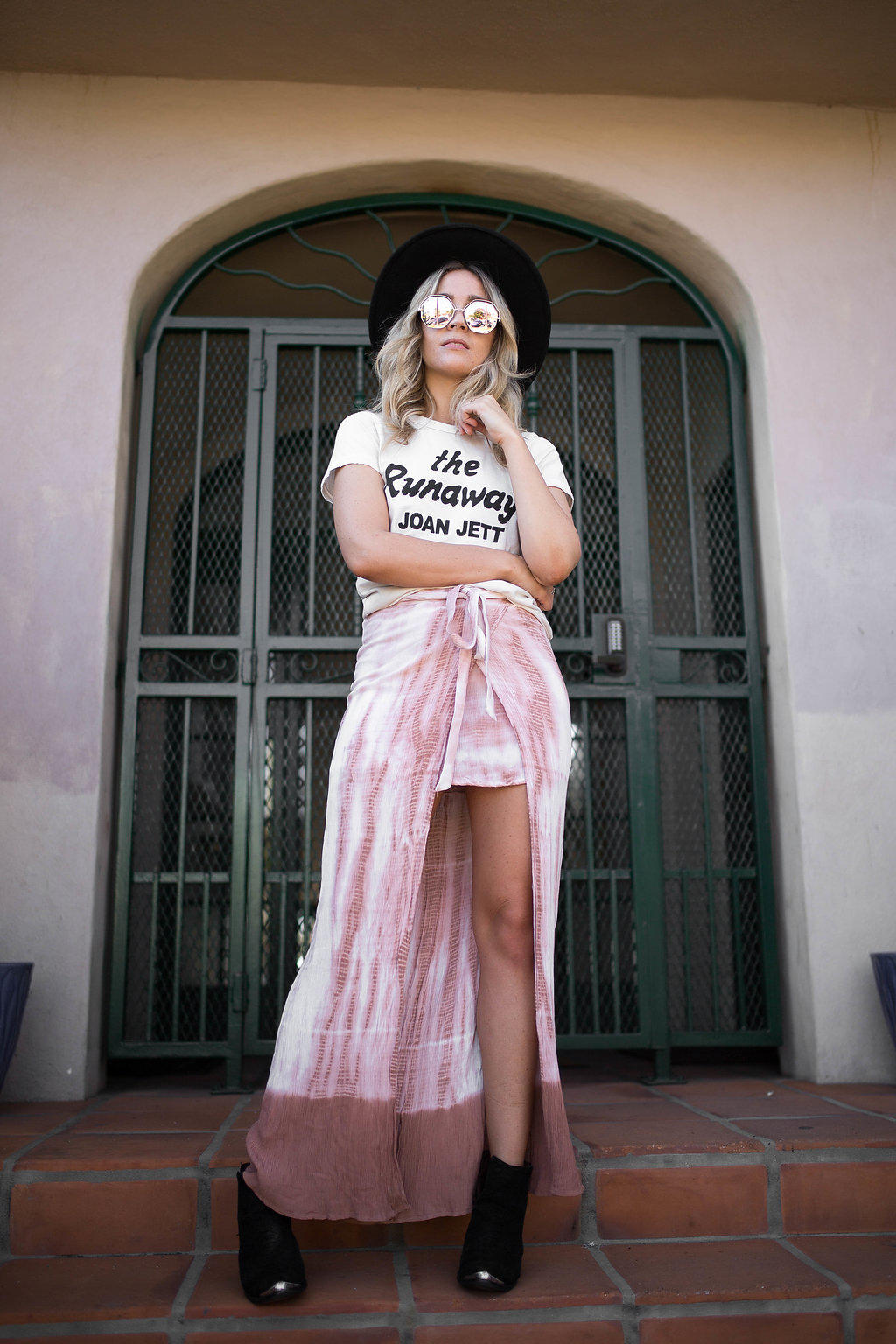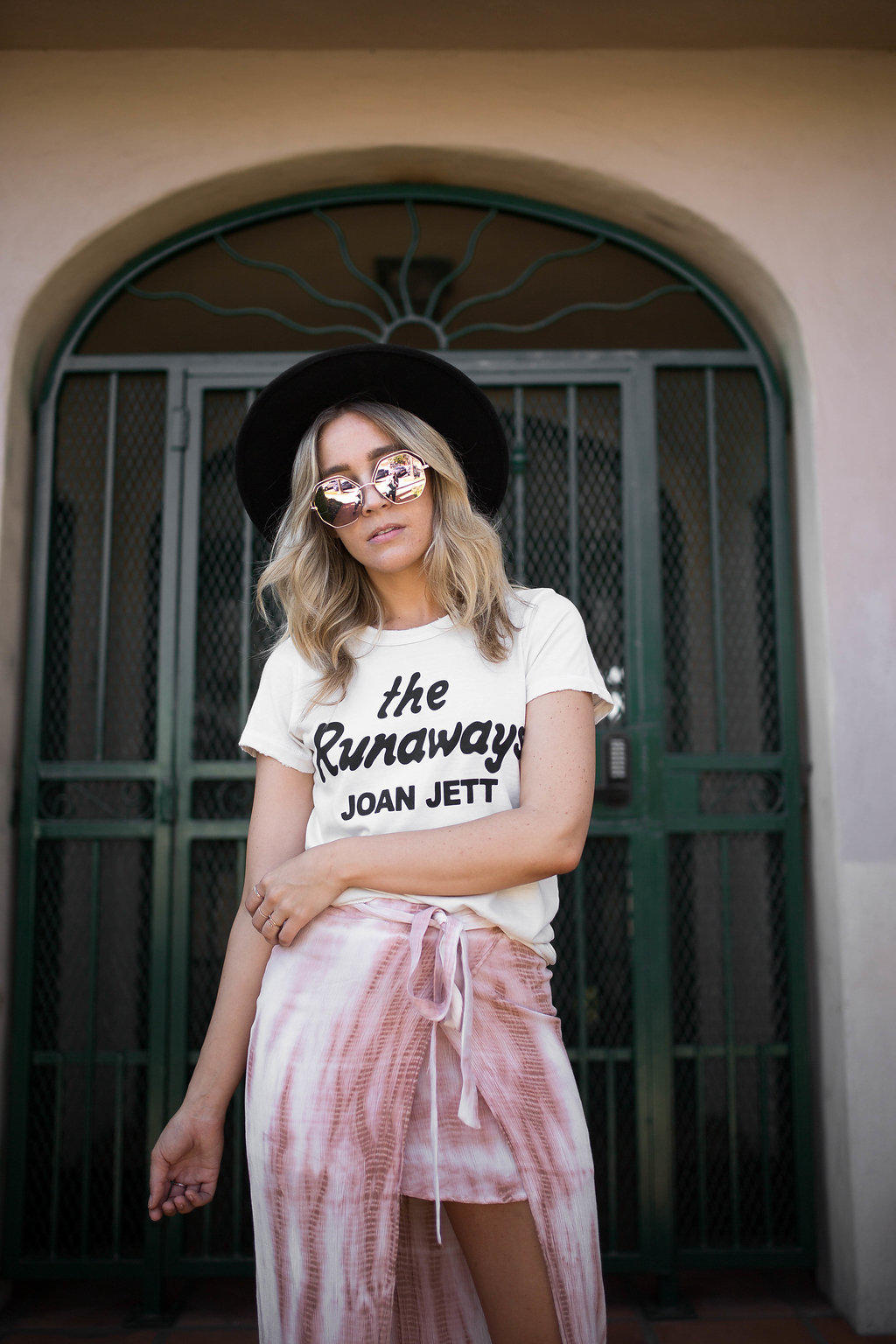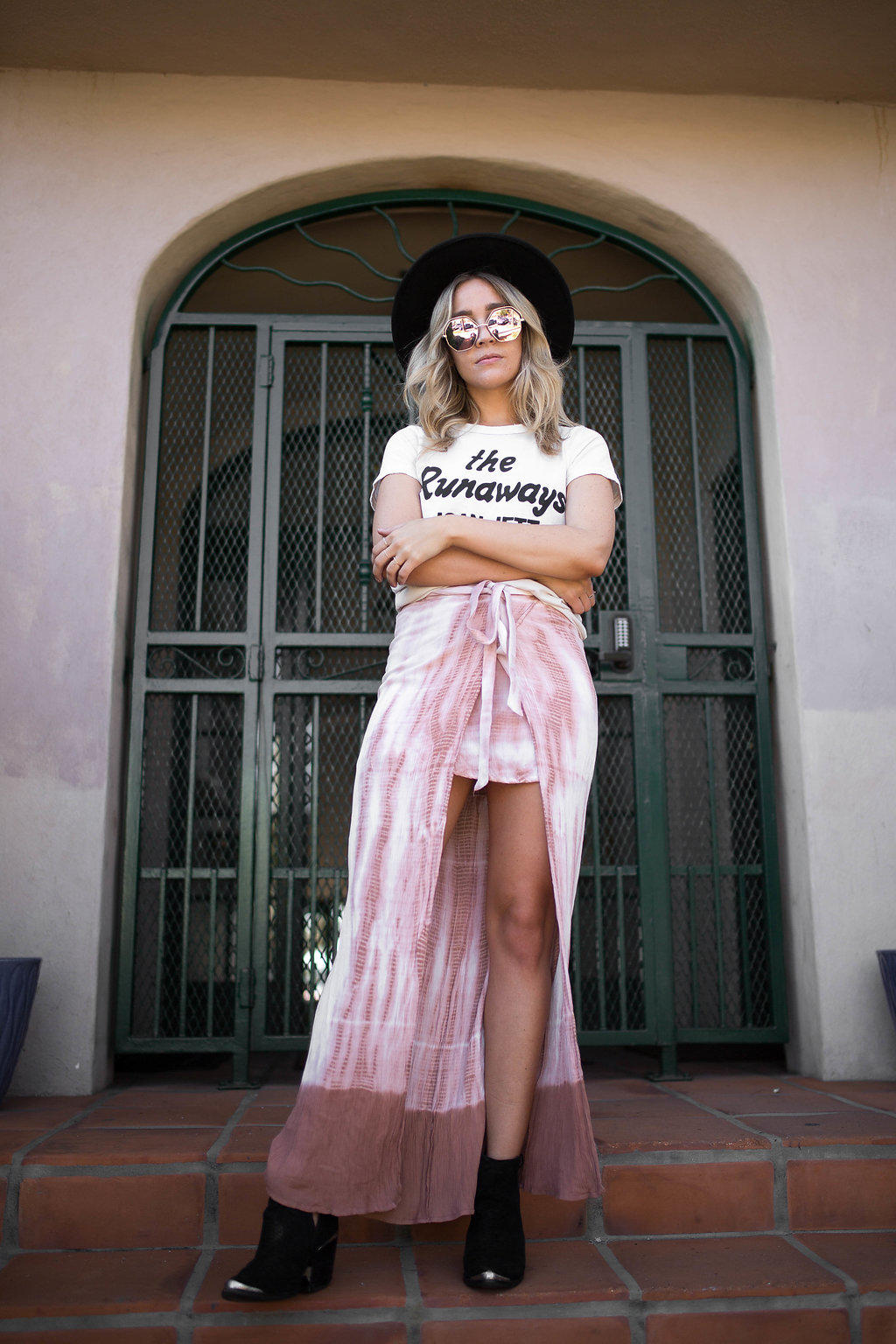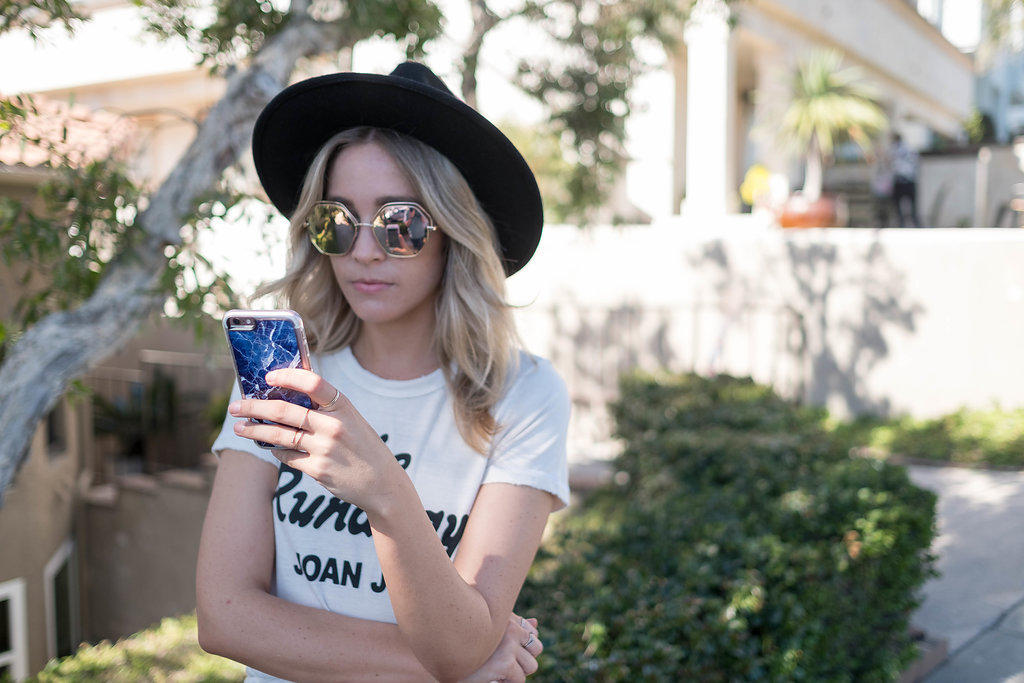 Top, c/o Junk Food Clothing | Skirt, c/o Tilly's | Hat, Lack of Color | Sunglasses, c/o Tilly's | Shoes, Jeffrey Campbell | Phone Case, c/o Zero Gravity