I have two things to point out in this outfit post. One, obviously this blue romper with lace overlay detail is one of the cutest rompers for summer that I think I've ever owned. It's from Entourage, which is where I also got this romper from Instagram. Which, again, is SO cute. Definitely one of my favorites!
Second thing I need to point out – extensions are frustrating. Clearly I'm wearing them in this post (I wish this was my own natural mermaid hair) and I love them! They're from Luxy Hair and they are such great quality. However, I was completely new to the world of extensions and I thought they just came ready to go…but I was wrong. Kind of.
From a complete newbie, here are my tips if you're looking into getting your own set of extensions!
Talk to your hair dresser. What kind of extensions are best for your hair? Clip-In's? Sew-In's? Tape-In's? It's also a good idea to ask them how many grams of hair will look best with your own hair. If you have thin hair, you should go with thinner extensions so they don't overpower you. There are a couple of options, and if you have no idea where to start, talk to the pros! They have seen it all and should have a good idea of what's safest for your hair.
Reach out to a consultant through the site you're looking at – they should be able to help you decide which shade is closest to your own hair color if you provide some recent pictures of yourself. This definitely helped me start in the right direction!
Wait until you need to get your real hair done so you can do it all in one swoop! Bring your brand new extensions to your hair appointment and invest in the extra cash (mine didn't exceed $90) to have your hair stylist color your extensions the same color she is dyeing your real hair. This will ensure perfect blending, and you won't have to worry about re-dyeing them because they won't be growing!
Let your hair stylist cut them! I tried to have it done myself and though I wanted them to look blunt and cut straight across, they're so much thicker than my own hair that it is obvious that I have extensions in if you look at the ends. It's do-able if they're curled correctly and put in the right place, but it would be so much better if I had waited for my hair stylist.
If you're blonde and your hair is more on the ashy side, wash your extensions with purple shampoo before doing anything else with them! This took my extensions from a golden blonde to a more ashy-blonde. They still needed to be highlighted, but it helped tremendously!
If you DO decide to wash them with purple shampoo, it should be a quick process. I filled my bathroom sink with shampoo and water, put the tracks in the sink, quickly soap them up, then get them out. If you leave them in too long, they will turn purple!!!! So beware. It only takes a couple of seconds to get the job done.
After washing, brush your extensions and lay them out to dry over night with a towel as opposed to blow-drying them. This will help with prolonging their life-span!
When it comes to putting clip-in extensions in, start at the bottom. I work my way up with my 3-clip track right above my neck, then my 4-clip track along the back of my head, ending with my 2-clip track in the center-back of my head, with the two 1-clip tracks on either side of my head. I try to leave as much hair as possible above the final tracks so they stay as hidden as possible!
If you are doing a braid, shift the tracks to whichever side you want the braid to hang. This will make sure tracks stay as hidden as possible as well! If you are curling your hair, don't curl the extensions until they are all secure on your head (as opposed to clipping them on, or hanging them somewhere else). This will make it so your natural hair blends and curls perfectly into the extensions!
If you are putting your extensions in a bun or a pony-tail, flip your head upside-down and put the extensions in that way! If the clips are upside-down then they will lay more comfortably on your head and won't pull your real hair out once you pull them all up to put in the hair-tie. It's safer, and you'll be able to last longer than you would if you put them in normally.
These all may sound VERY simple and more like common-sense, but these are some things that I overlooked as I was making some decisions with my extensions. Luckily, Luxy sent me enough tracks that I was able to separate them into two different sets, so I can go about it different when I'm ready for my next set!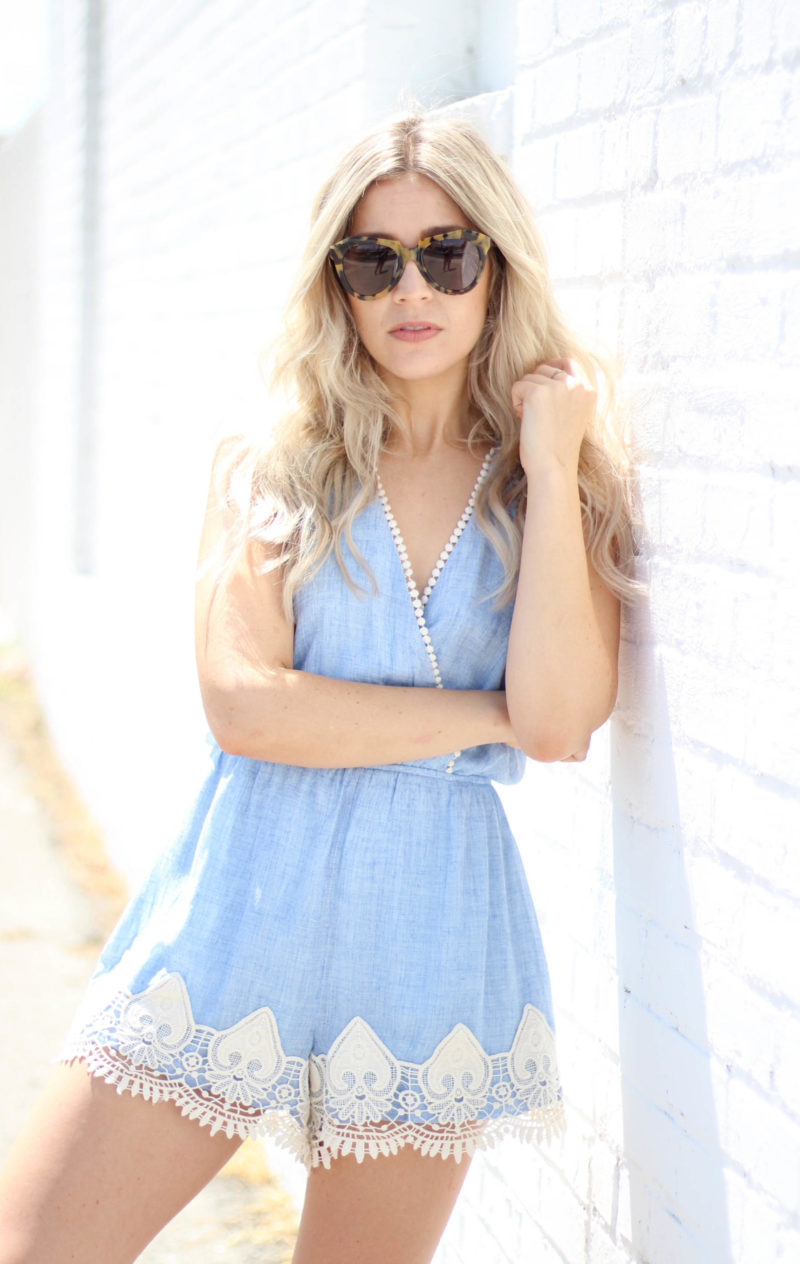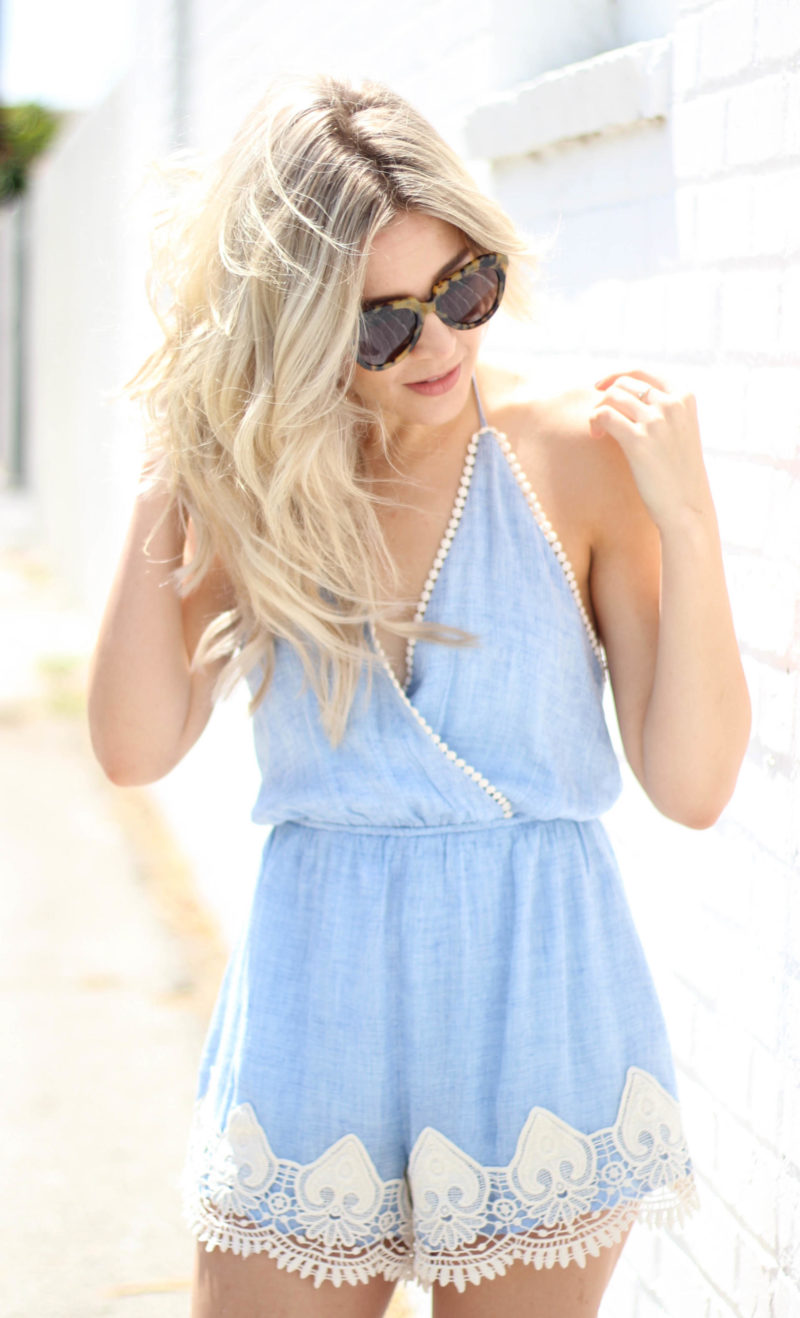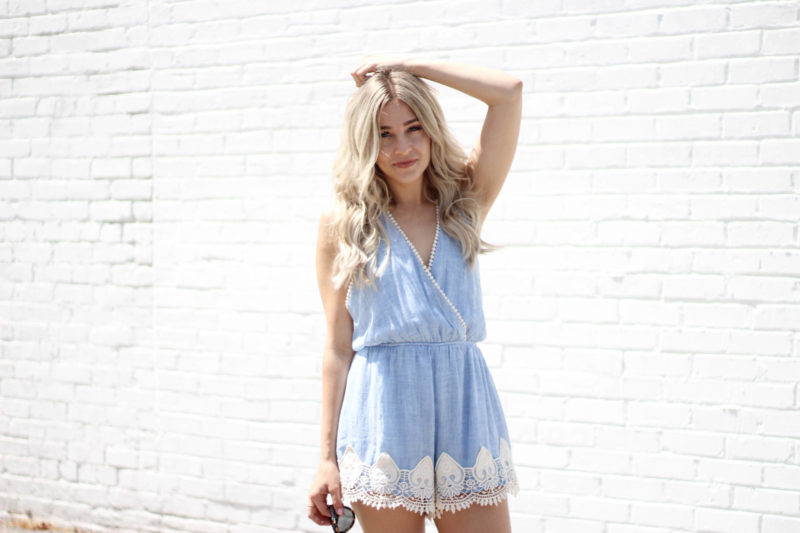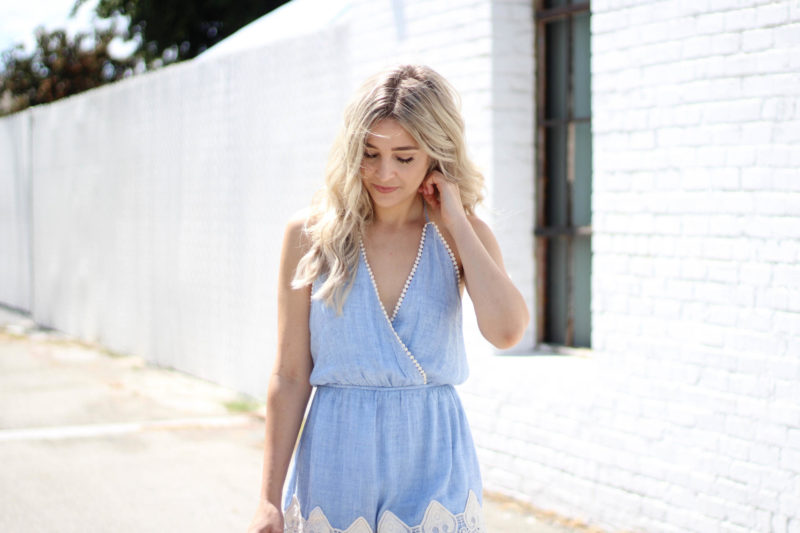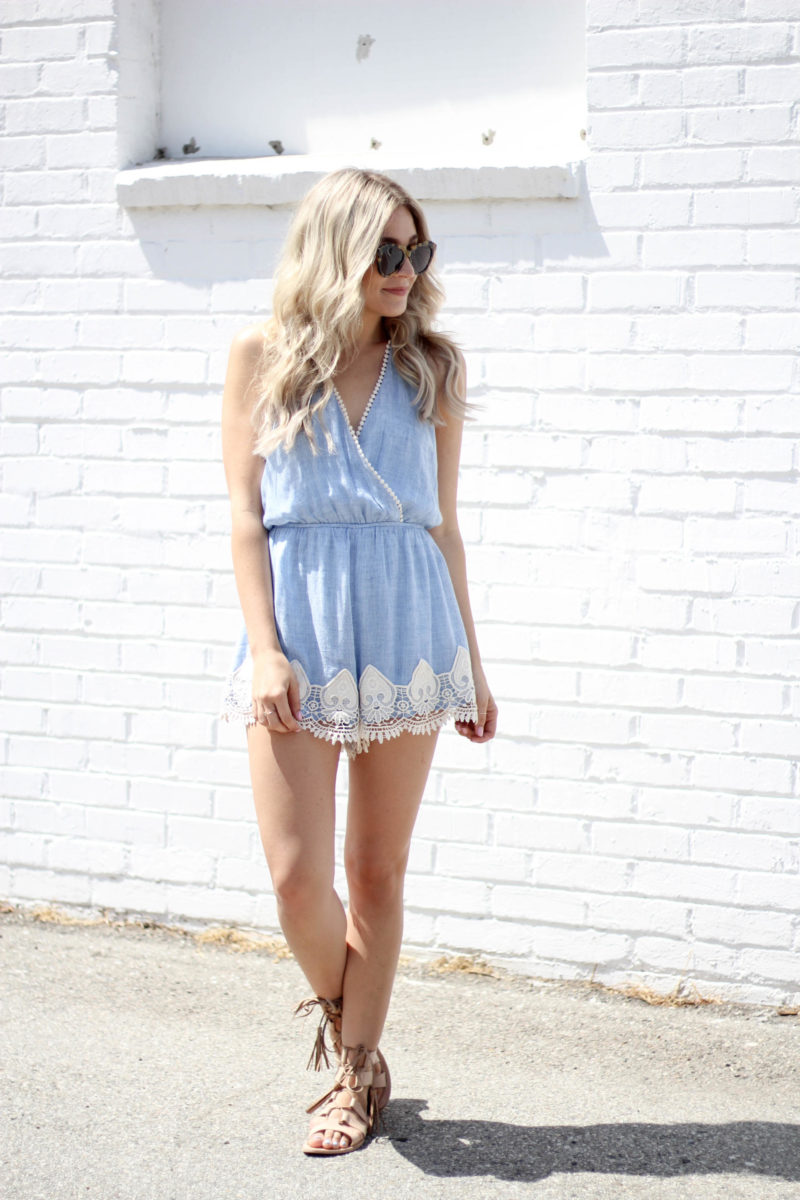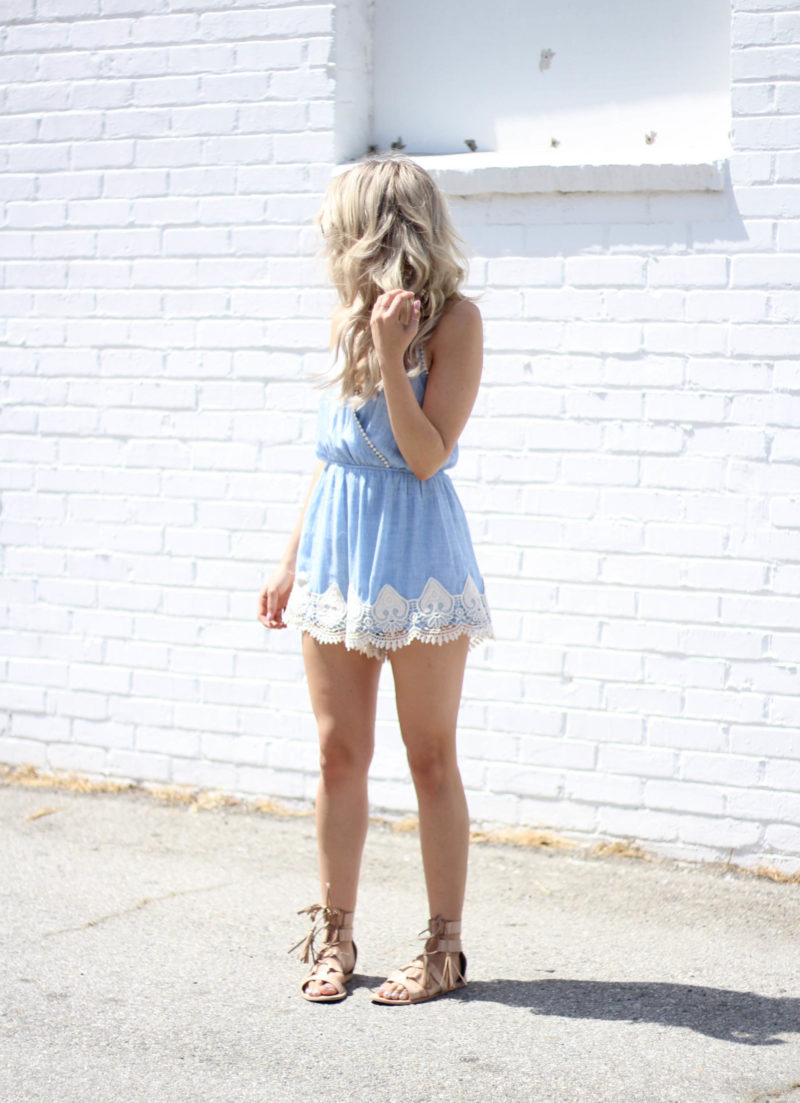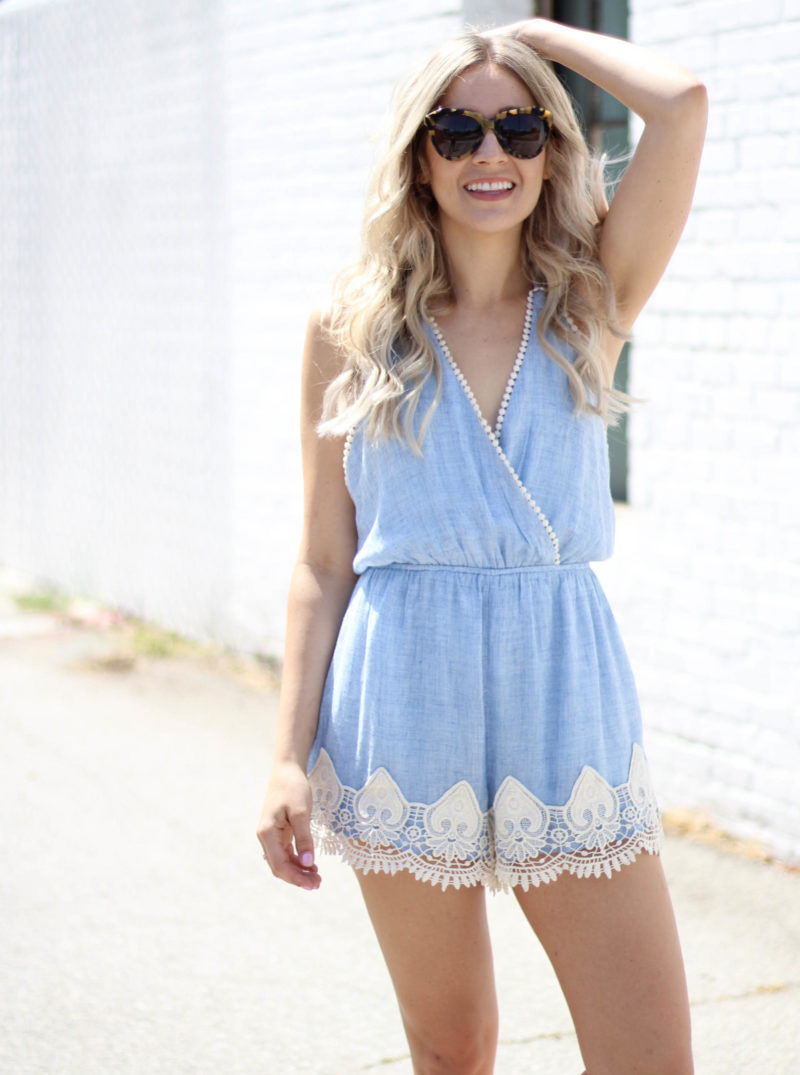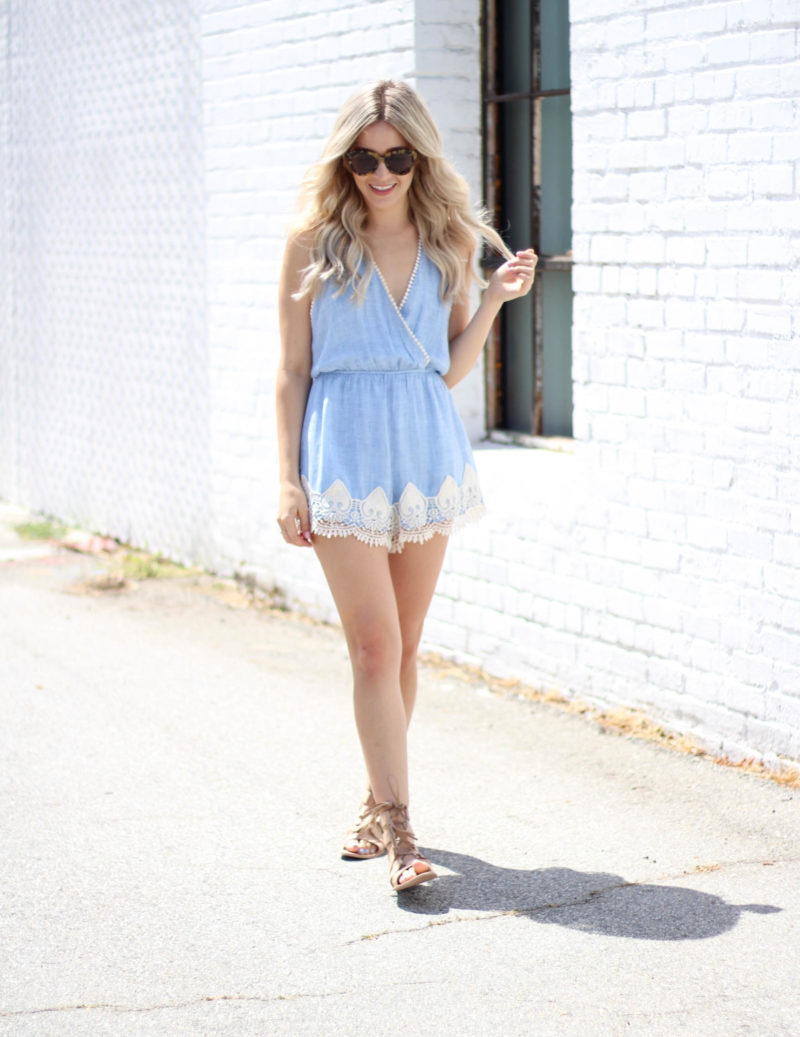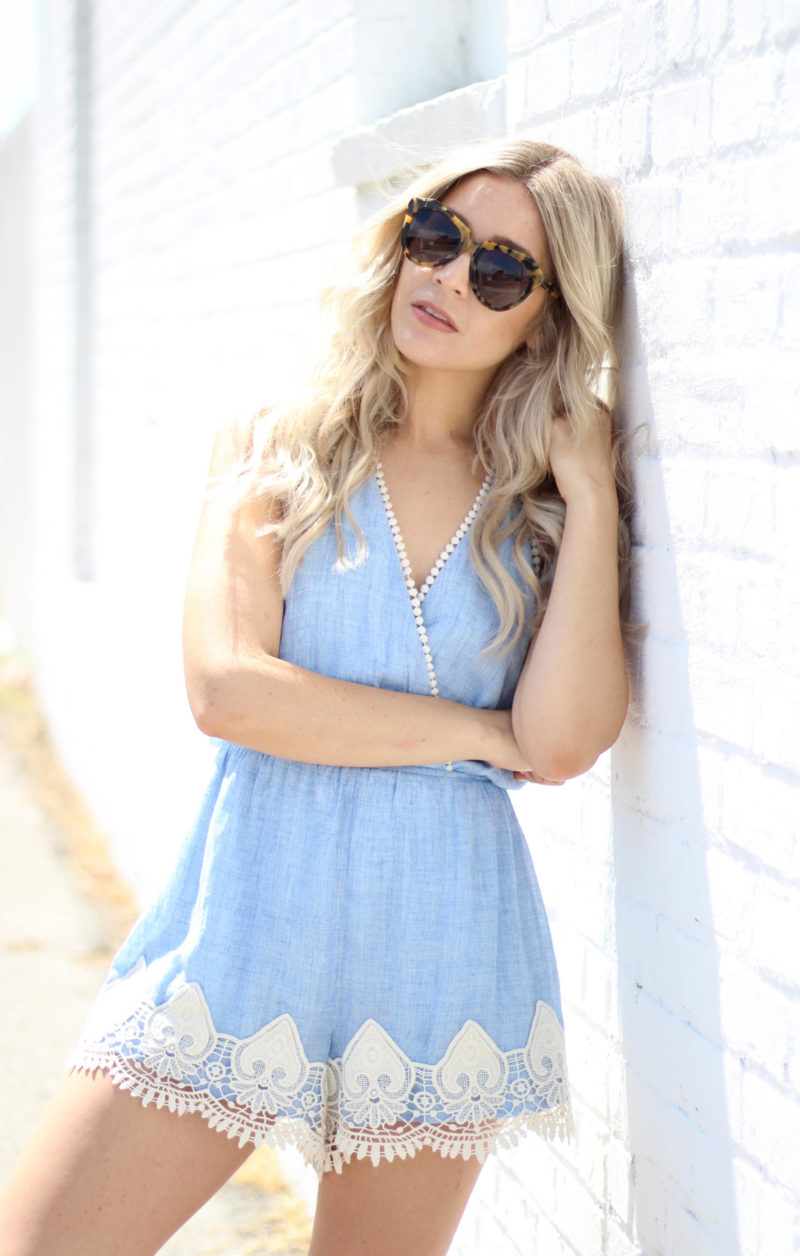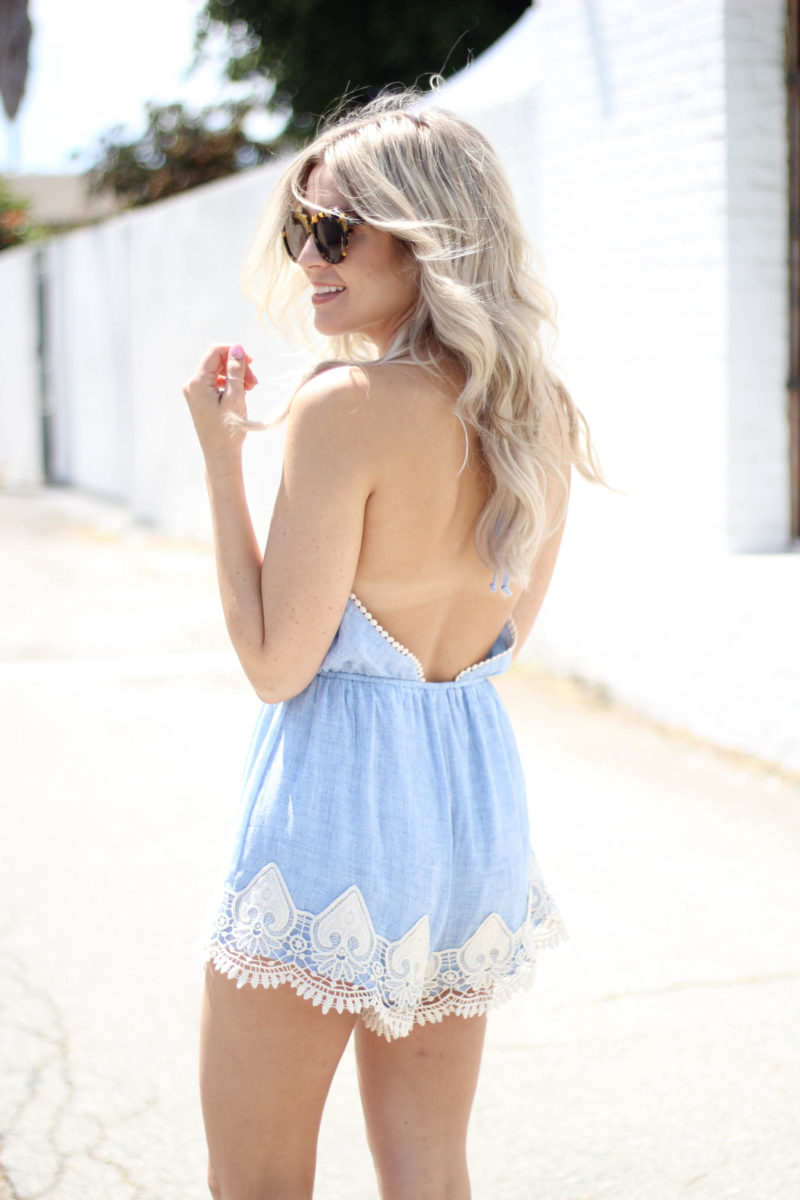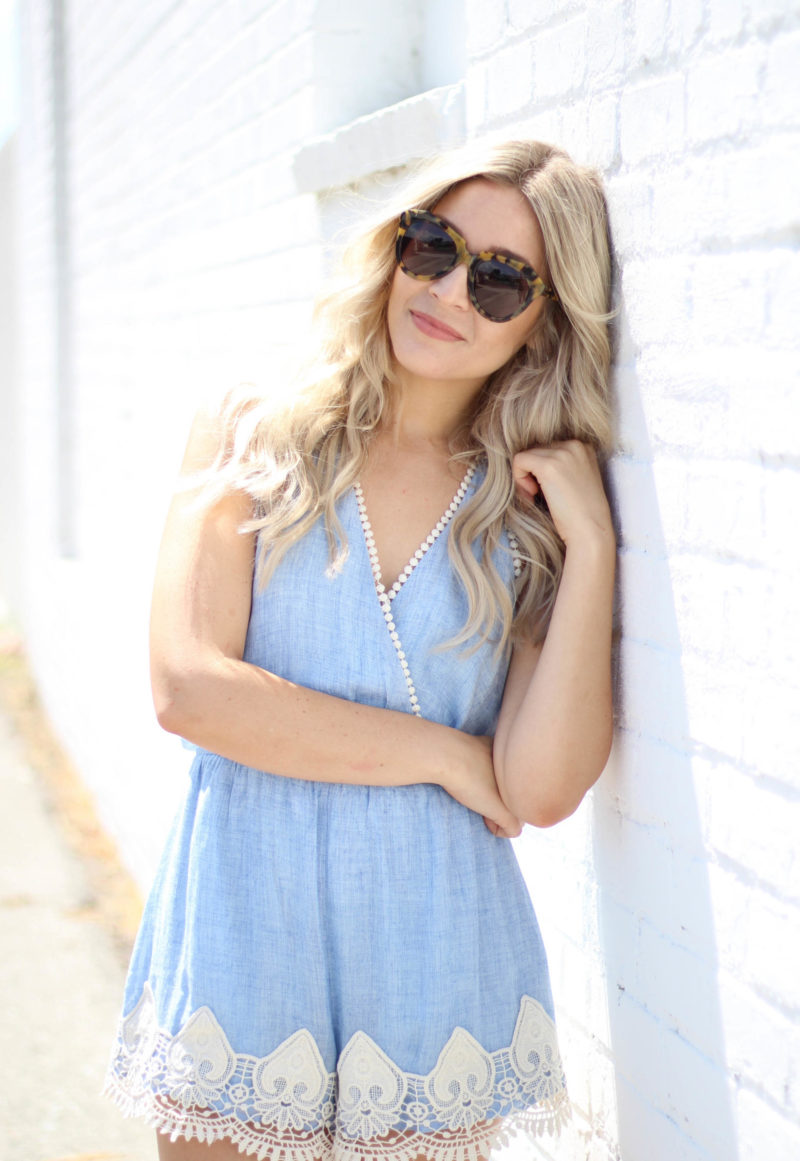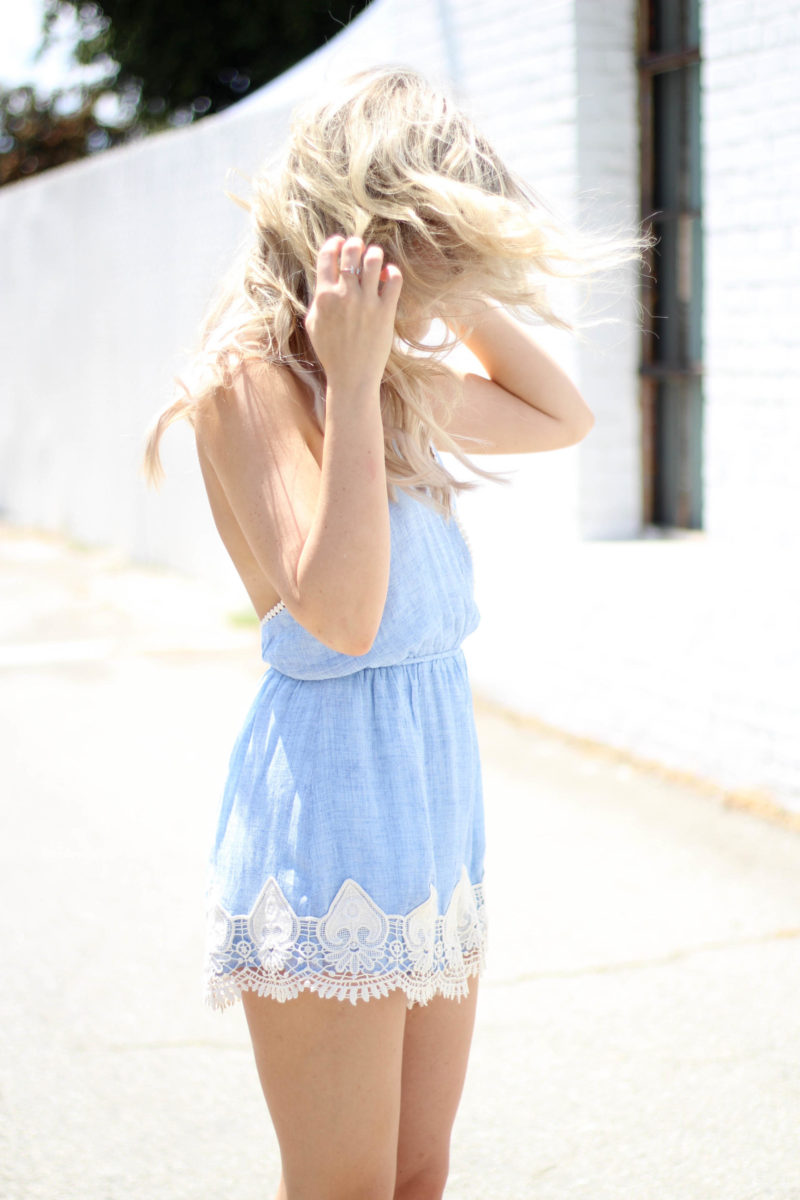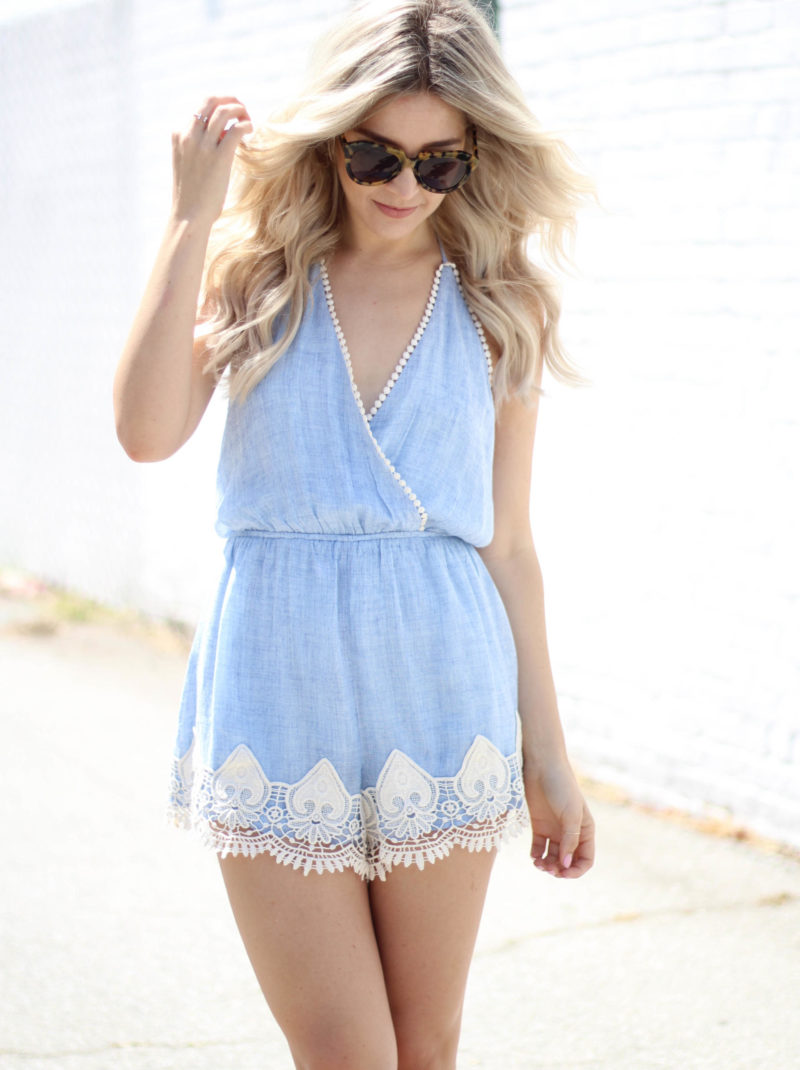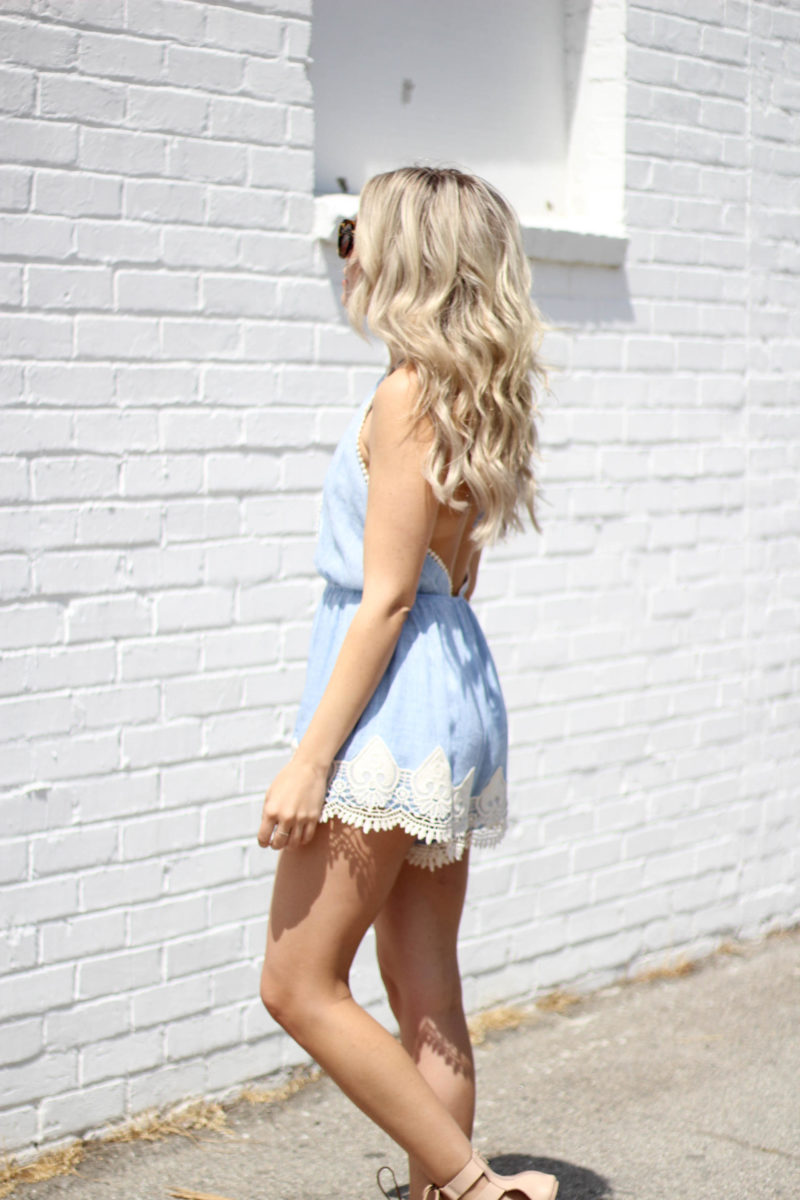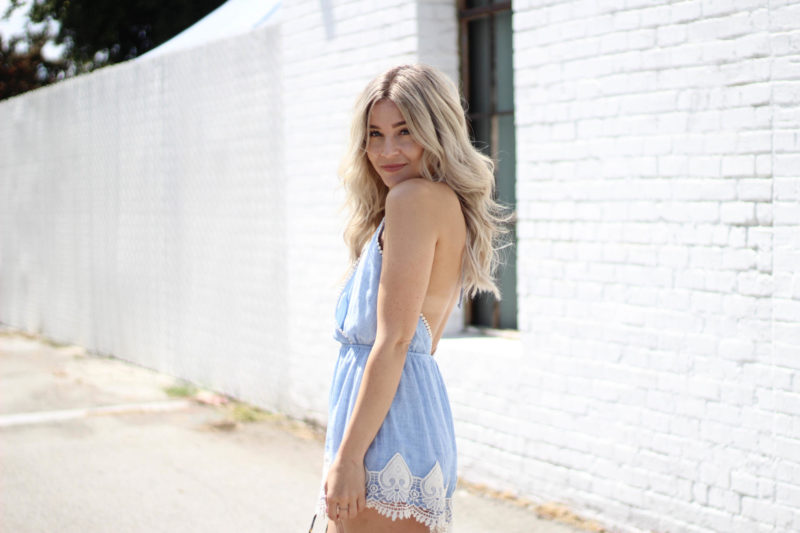 Romper, c/o Entourage | Extensions, c/o Luxy Hair | Shoes, Sole Society | Sunglasses, Karen Walker
Photography by Allyson Clark