Kimonos – do you love them, or do you hate them? For me it's more of a love-hate situation, all the love coming from me and all of the hate coming from them. I swear every time I find a new, cute kimono I try it on and suddenly my body disappears. In a bad way. It wasn't until I grabbed this floral kimono from Necessary Clothing online that my kimono woes were pushed aside.
I love that this nude number is see through so you can still see my body shape, and neutral enough to pair with multiple different clothing options! I started off with this white-on-white outfit because if you know me then you know I like to exercise this white-year-round thing as frequently as possible. I also LOVE the idea of pairing it with a flowy white top and a pair of distressed cutoff jeans. So easy, so cute.
If any of you have any other place you like to shop for kimonos or cute 3rd pieces, please share! I'm realizing that I don't layer with 3rd pieces as much as I used to (AKA: When I worked at Nordstrom and it was required LOL) but I want to start it up again! SO, please spill your favorites via twitter, snapchat, email, orrrr whatever social media channel you like best. 🙂
Happy Monday!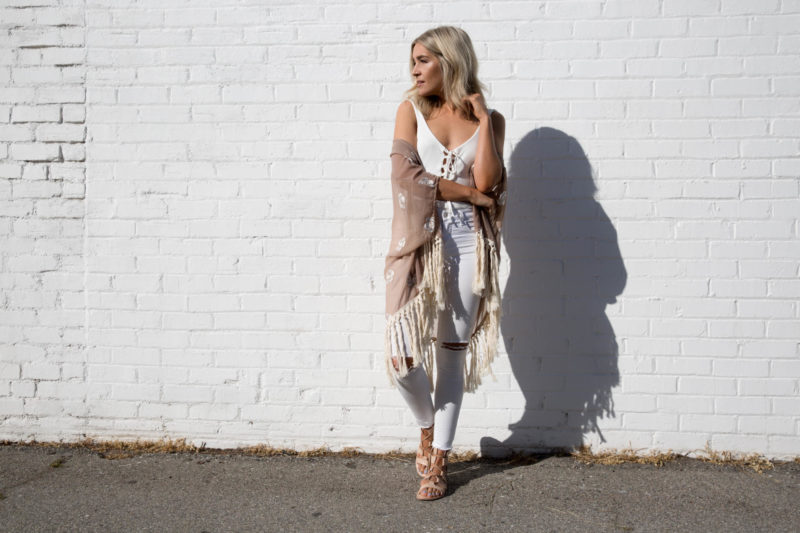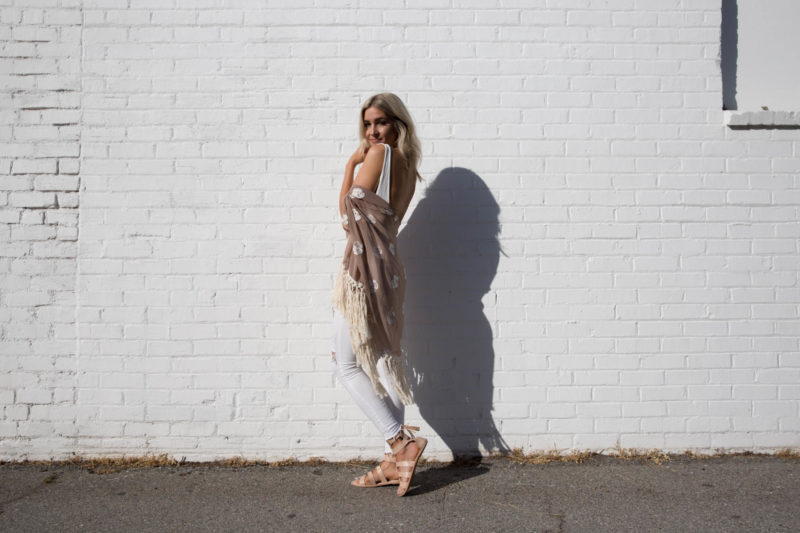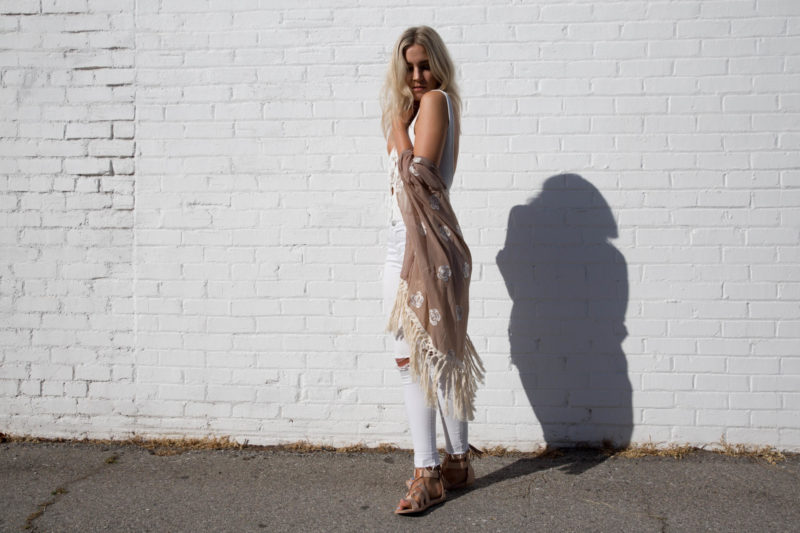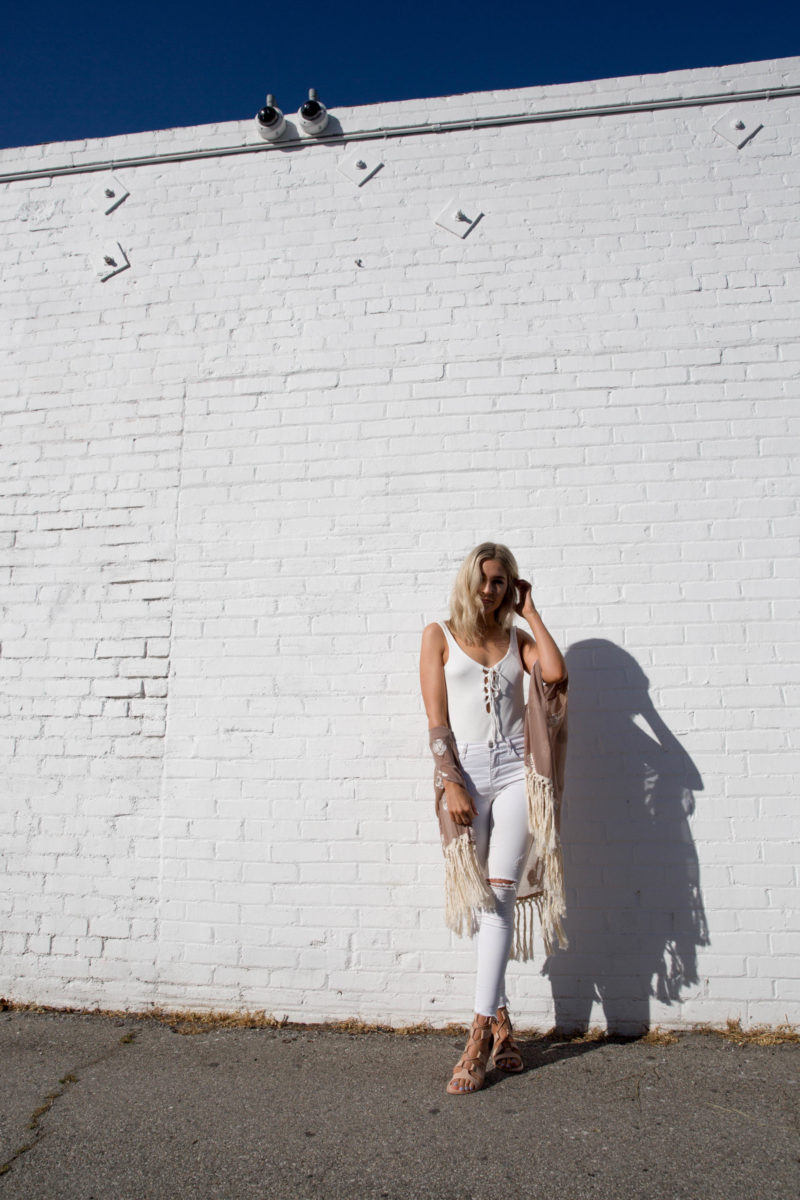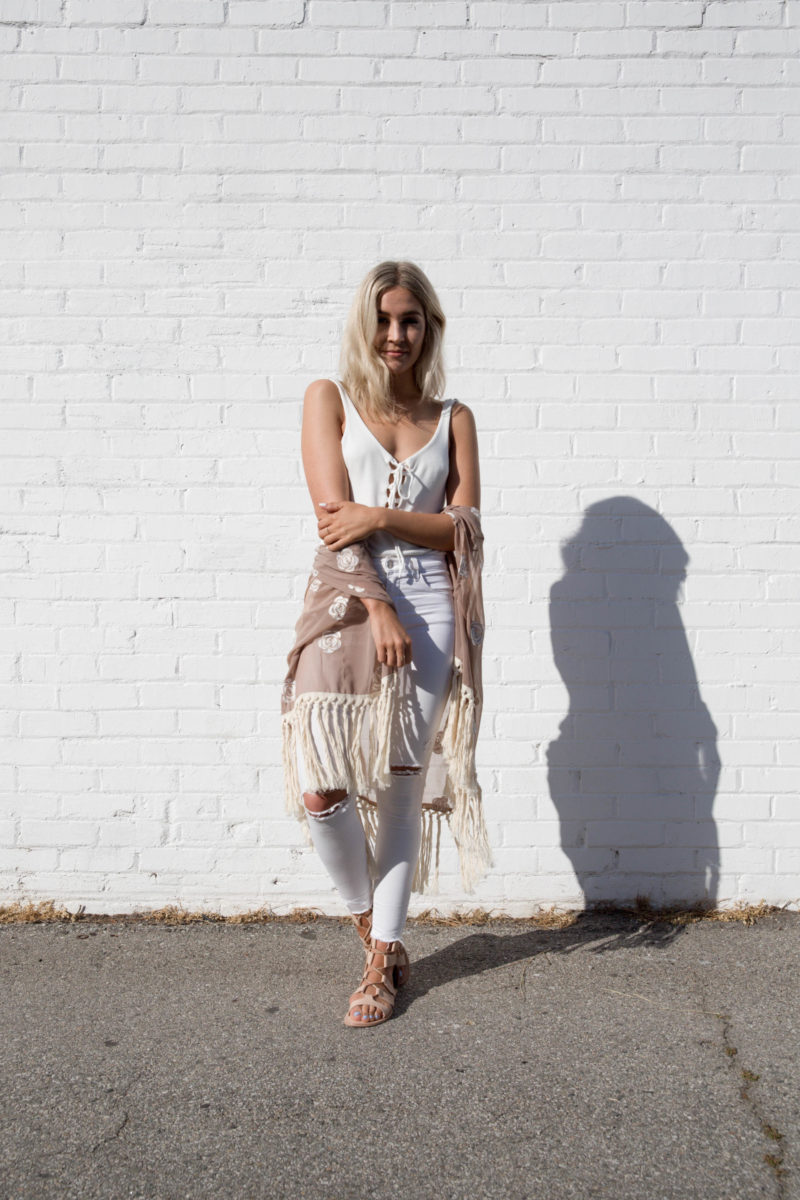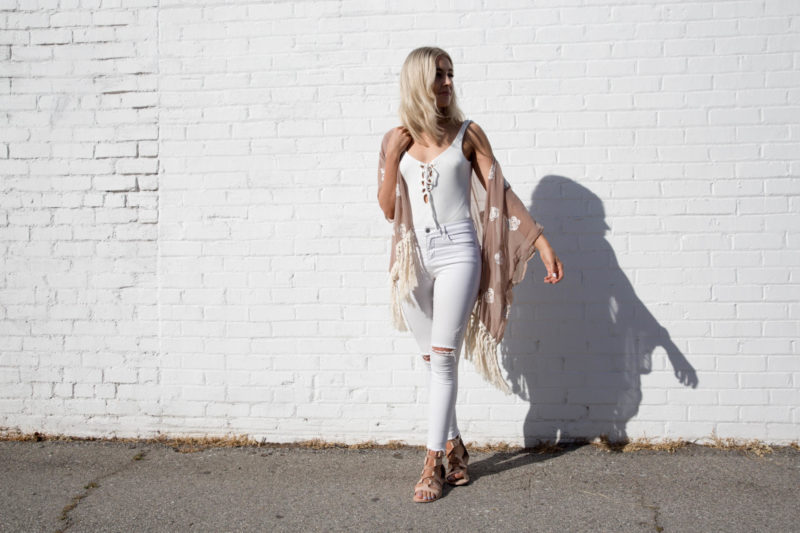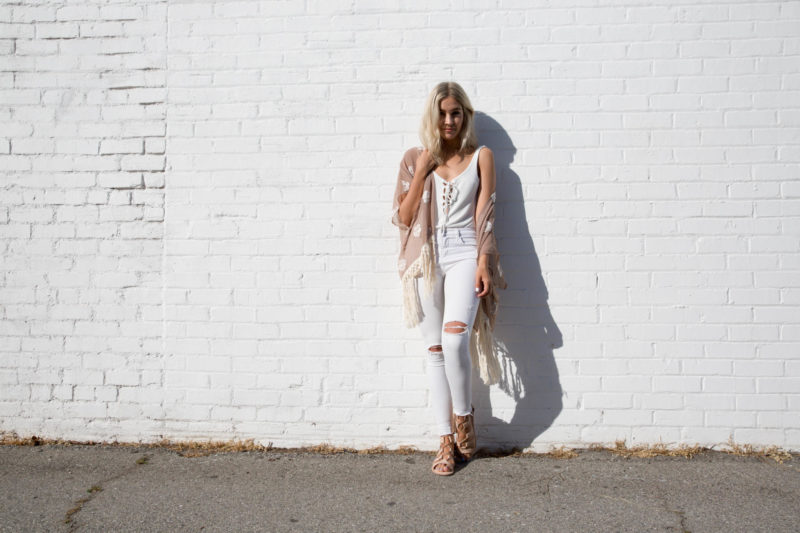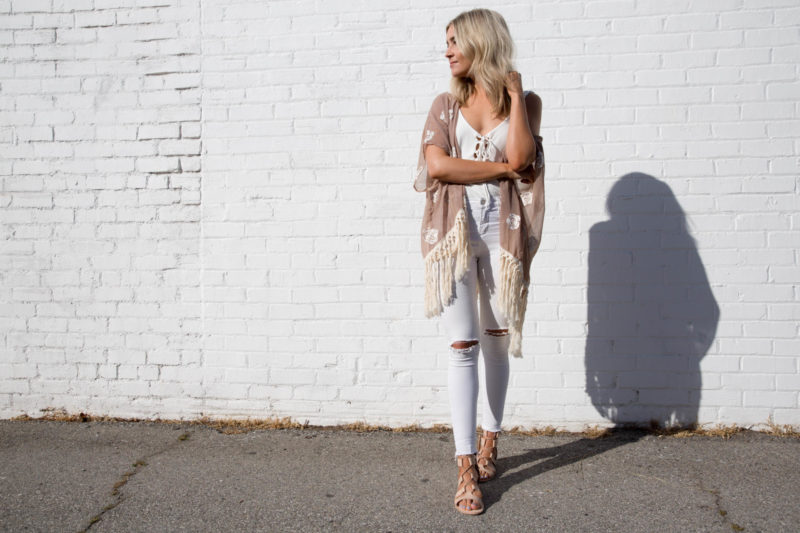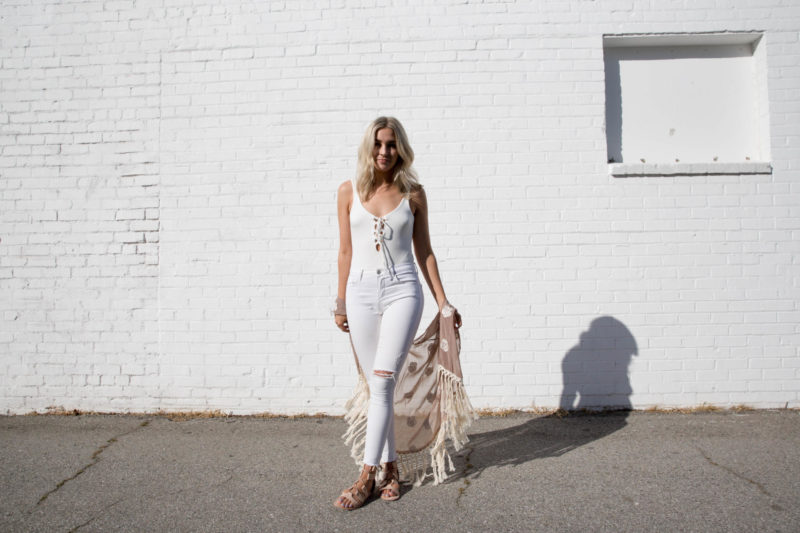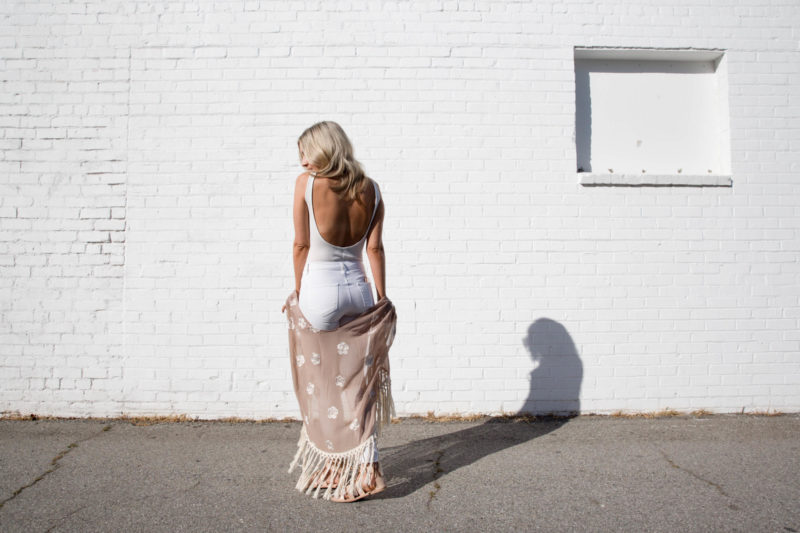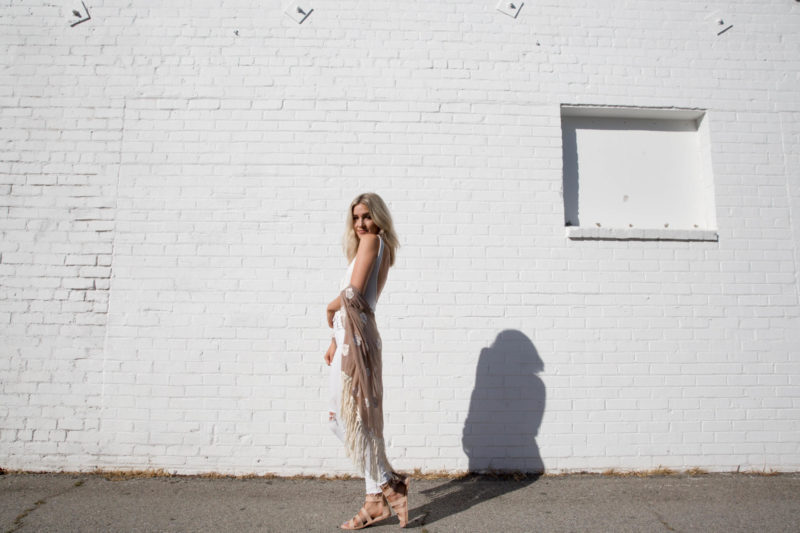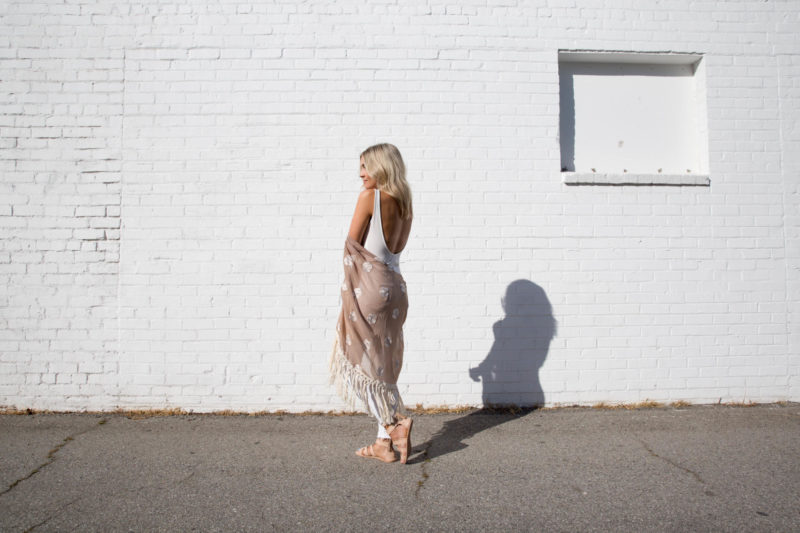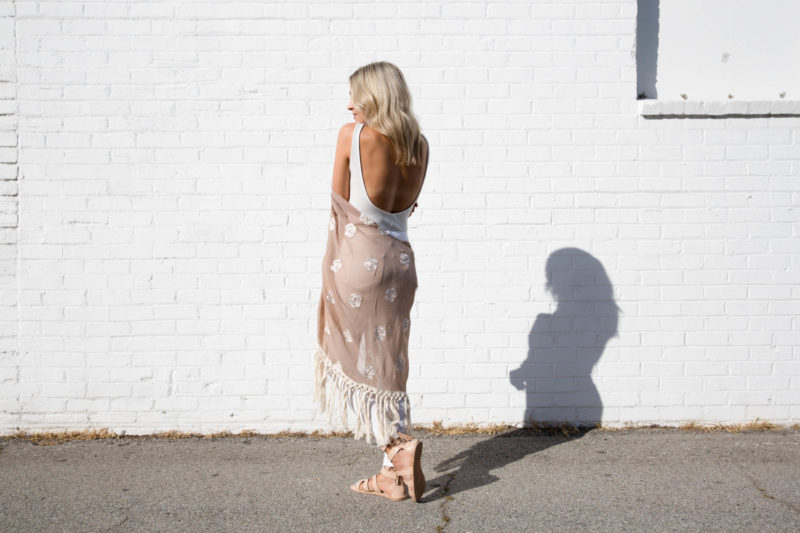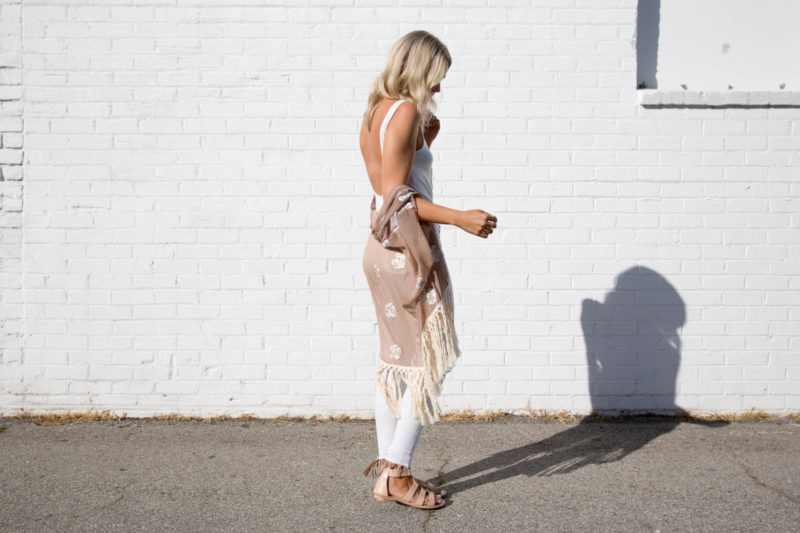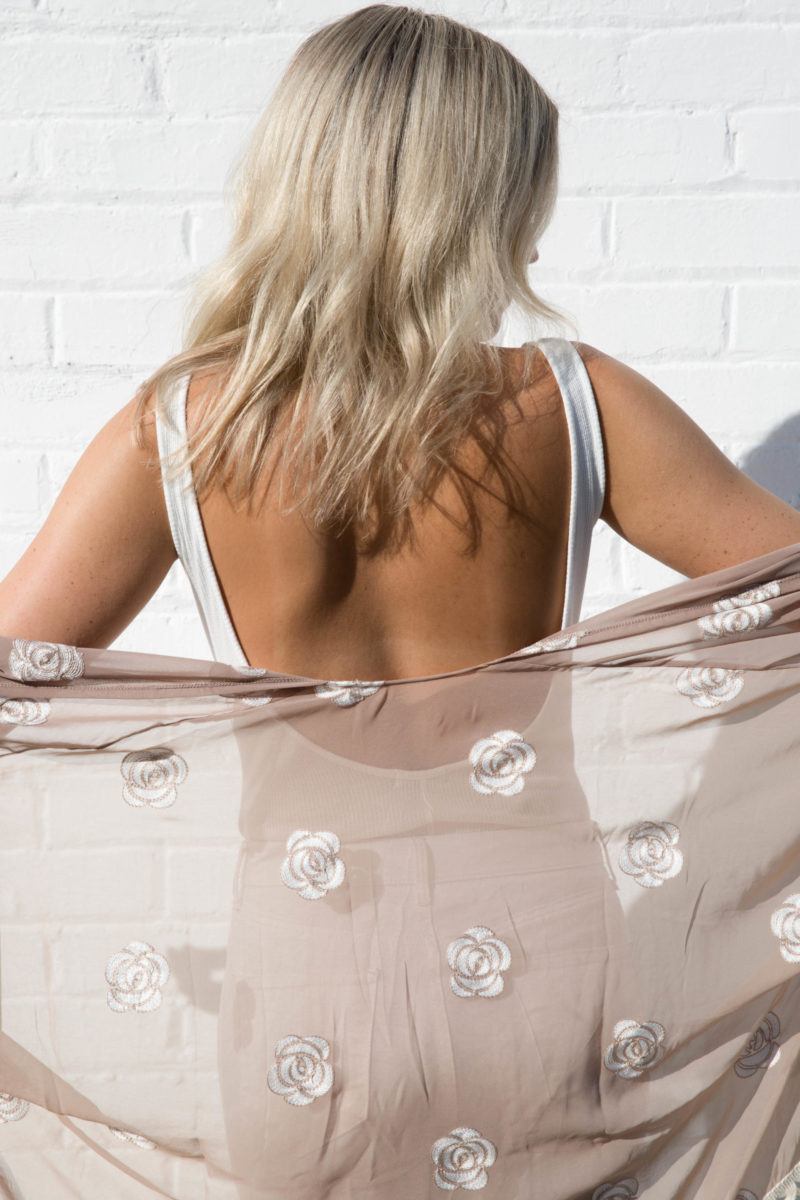 Kimono, c/o Necessary Clothing | Bodysuit, c/o Van De Vort | Denim, Topshop via Nordstrom | Shoes, Sole Society