This post is in collaboration with Dove Dry Spray Antiperspirant and Simply Stylist. All opinions are my own.
You may have seen on Instagram that I ditched sunny LA and spent Thanksgiving in a very snow covered wonderland this year. I was lucky enough to spend quality time with my family in Brian Head, Utah to visit my brother and hit one of our favorite slopes. Though I was excited to be there with everyone, I was NOT excited about the road trip up there. I'm a frequent flyer, so the thought of a 7-hour car ride was really not much to be thrilled about. (Sidenote, it took us 11 hours to get home…I WAS DYING).
In any event, my mom and I jumped in her car and we were off!
It's funny how trips make us really think of what we'll need for the next few days…because well, if you forget something, it's not always so easy to replace it once you arrive to your destination.
This trip was focused around outdoor activity so I knew I had to pack warm, but I also had to consider what I needed before and after a day of skiing to really feel prepared and refreshed.
I've never really been head-over- heels for deodorant for many reasons. The white residue that graces all of your clothing, the sometimes funky smell at the end of the day, the texture, it's failure to actually work at times, you name it. It's really just annoying that we have to worry about it so much.
That was, until, I tried Dove Dry Spray Antiperspirant.
You guys. This stuff is ACTUALLY a game-changer.
SO much so, that I actually have enough to say about it that I could write an entire blog.
I've never tried spray deodorants until this point, and I can't imagine going back now.
For one thing, this deodorant literally smells like perfume. I put it on and it even makes the room smell good. It's the best.
Second, it goes on so thin and light that you don't even feel like you just put deodorant on! It goes on instantly dry, so you can spray and go. Plus, it even has ¼ moisturizers to care for your skin – perfect for that dry, cold weather!
Third, it's easy to transport and easy to spray on quickly wherever you are. I even put it in my jacket pocket on our way to the mountain because it's that portable!
And finally, it actually works. Do you ever find yourself needing to put on deodorant at the end of your day if you're headed somewhere after work? Or even halfway through your day sometimes? There's been times that my deodorant has fallen short by lunch time. It's not only frustrating, but can often be embarrassing. Dove Dry Spray will last 48-hours. That's right 48 hours!
With Dove Dry Spray, I never once felt like I had to reapply or that my first application wasn't doing its job. It was so refreshing (in more ways than one) and I'm so relieved to finally find a product that I can stand behind. And blog about. That's how you know it's real 😉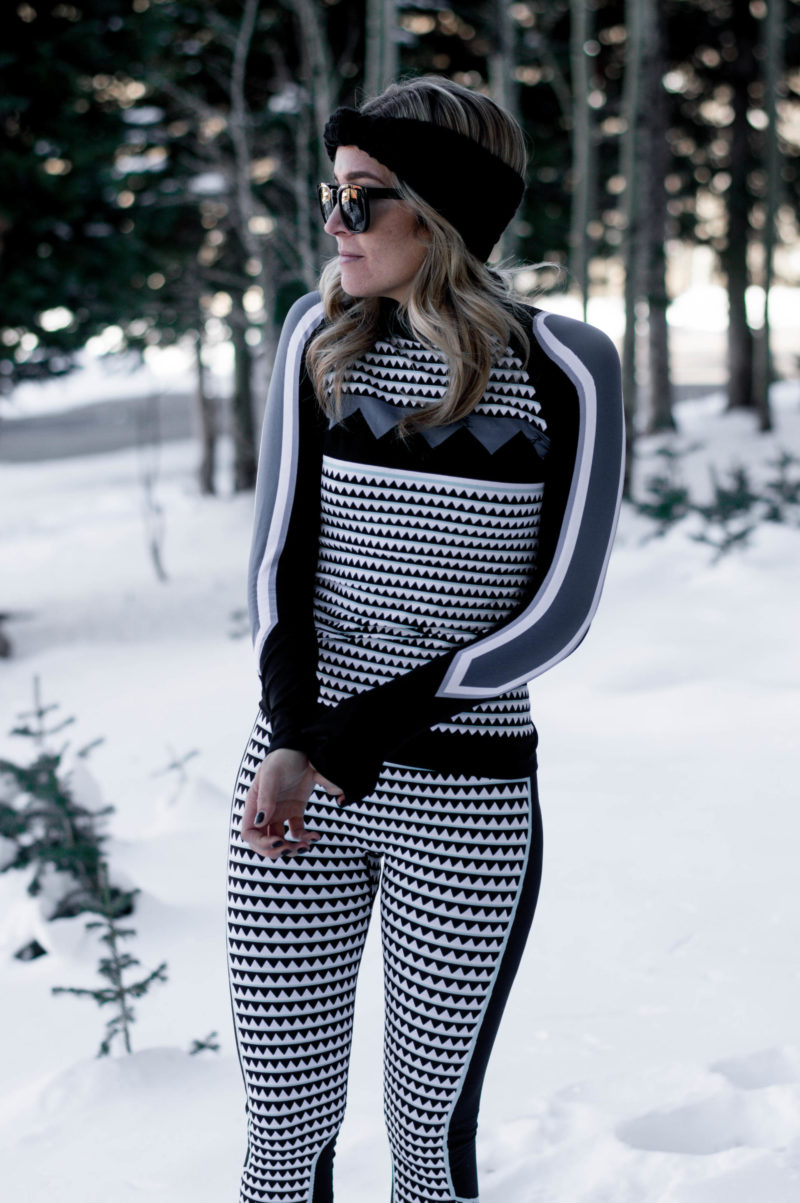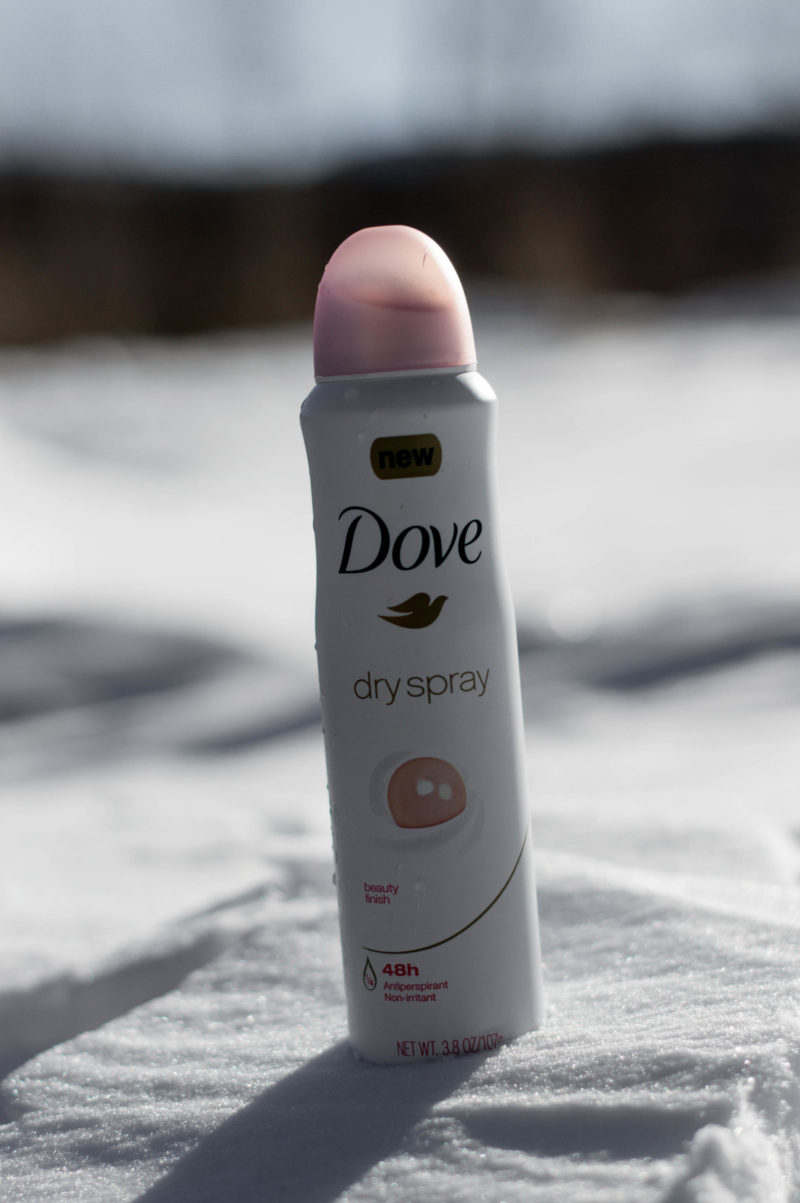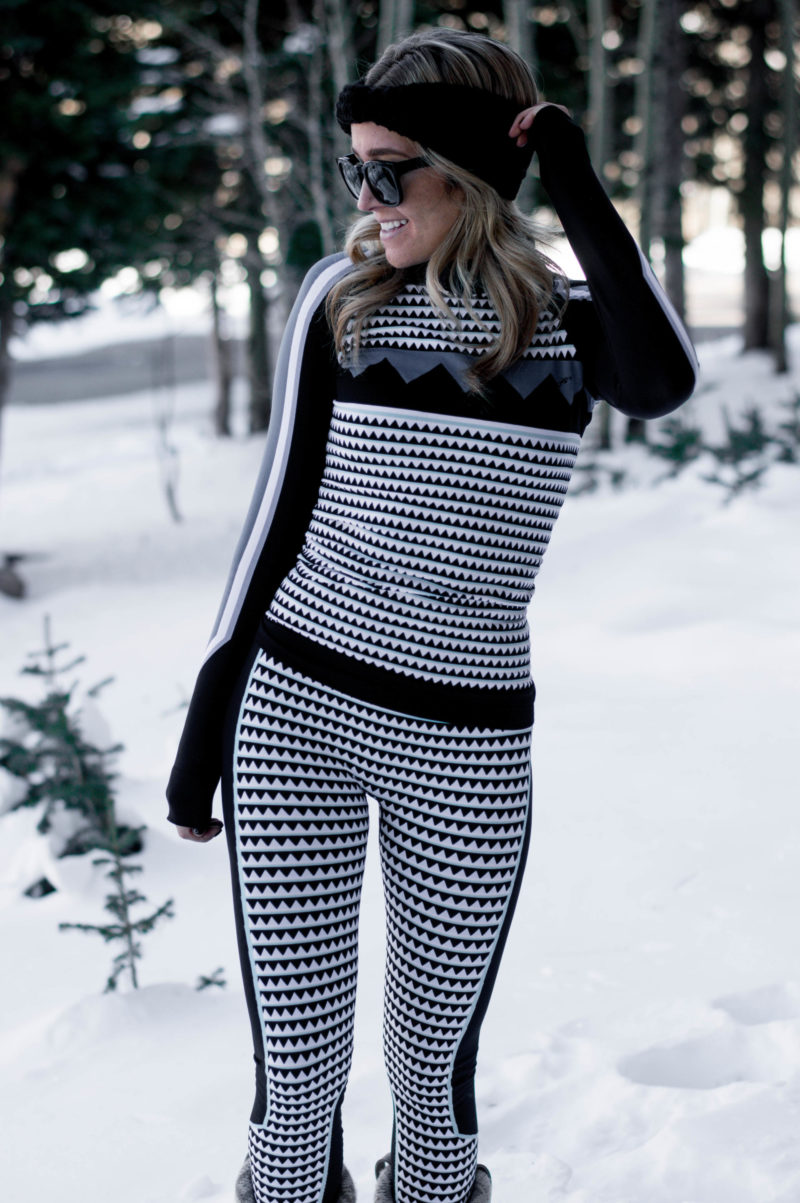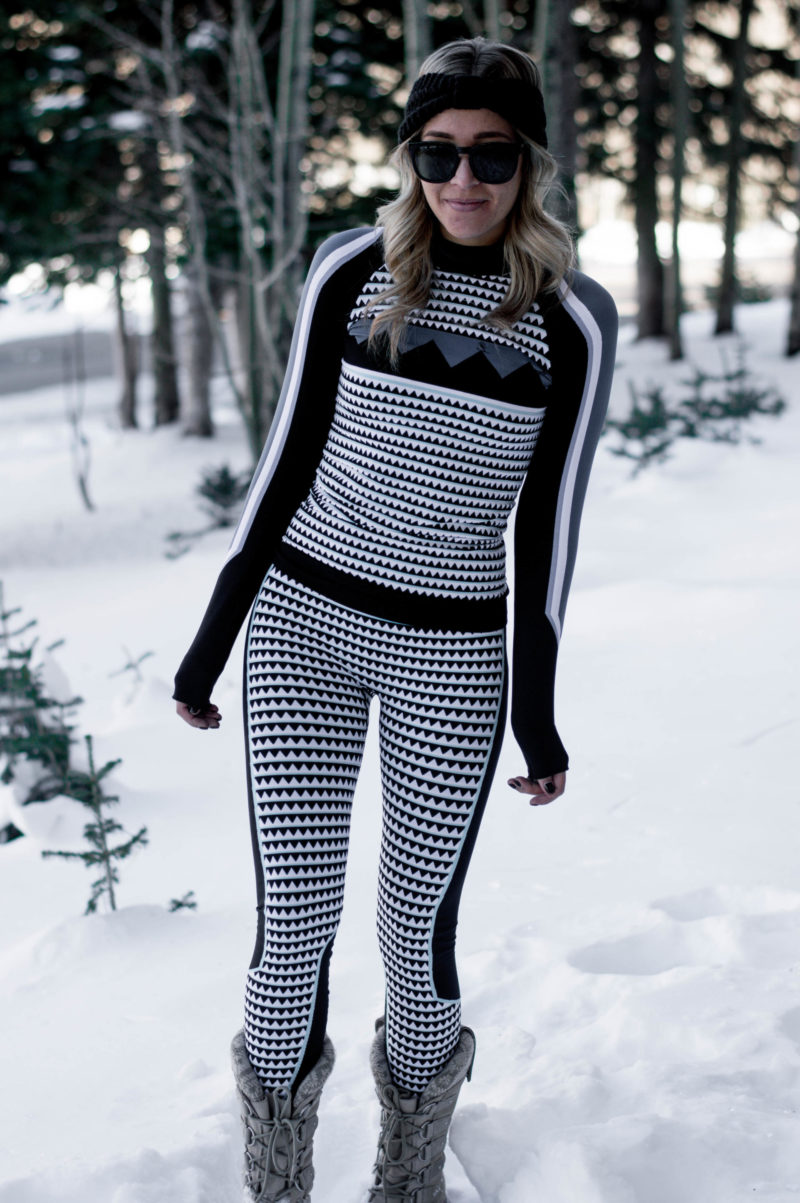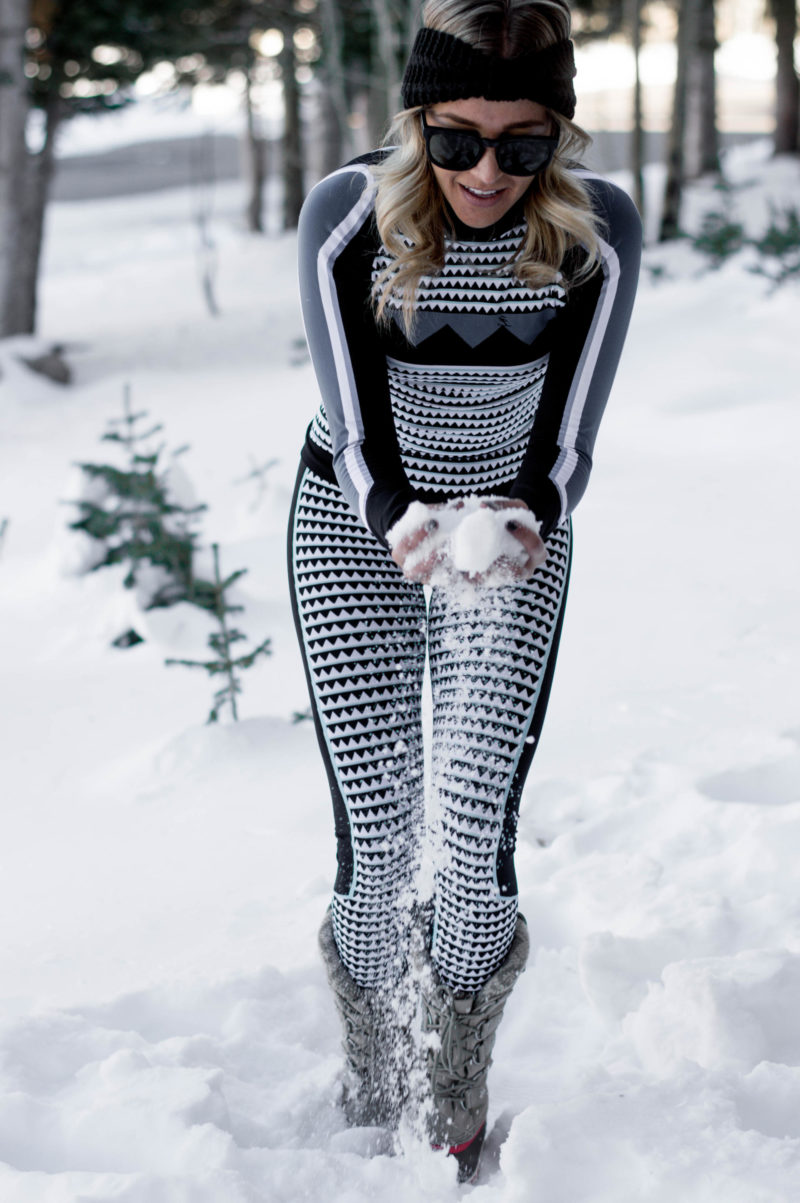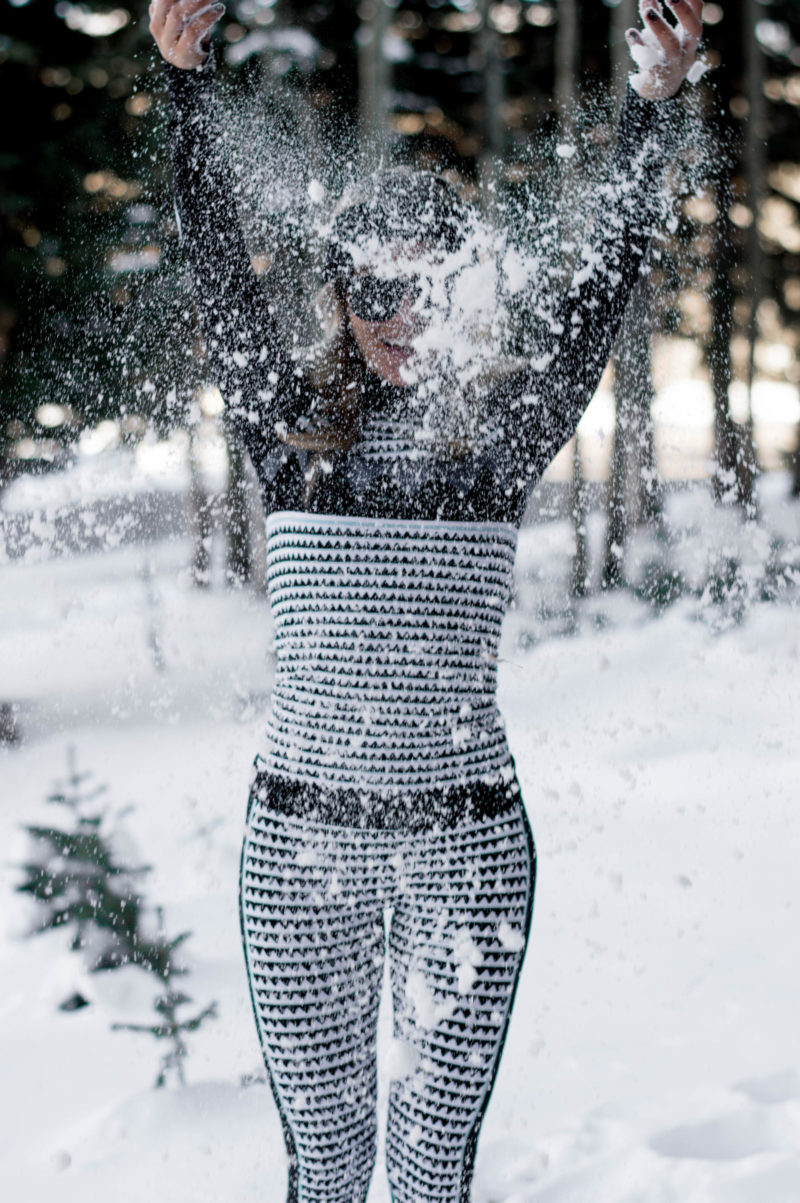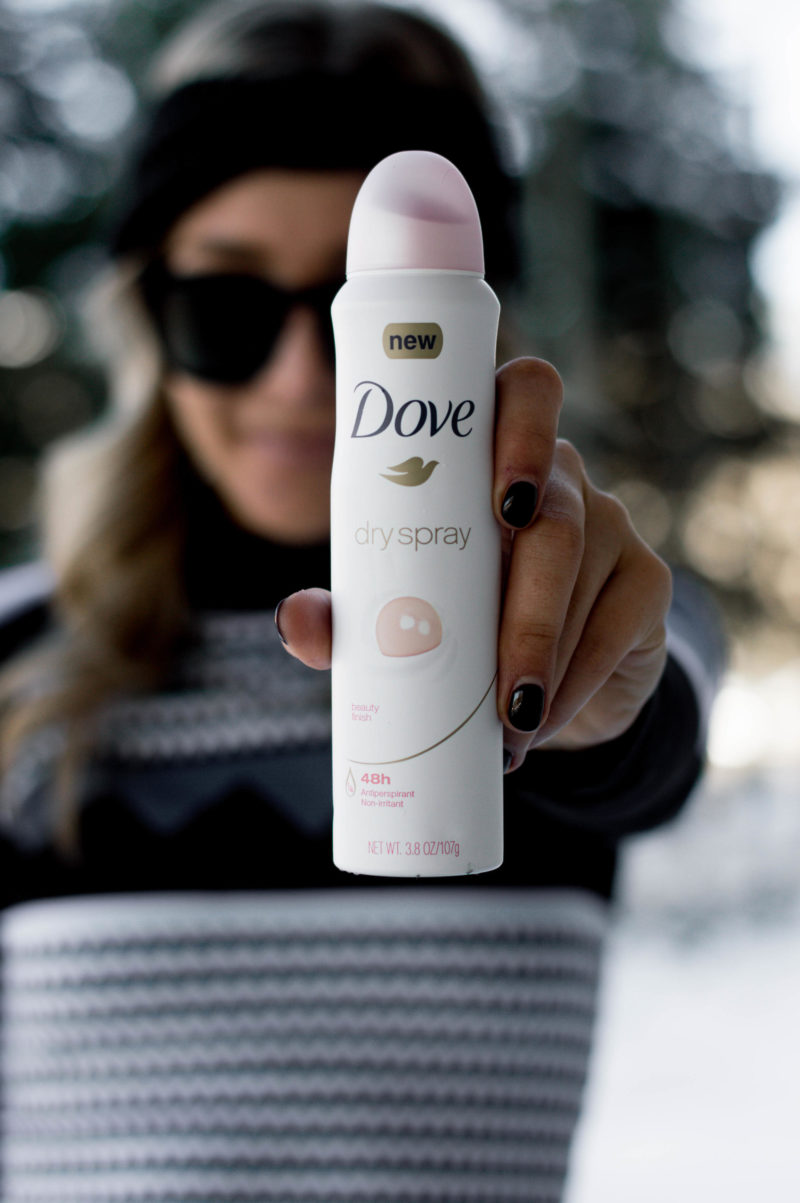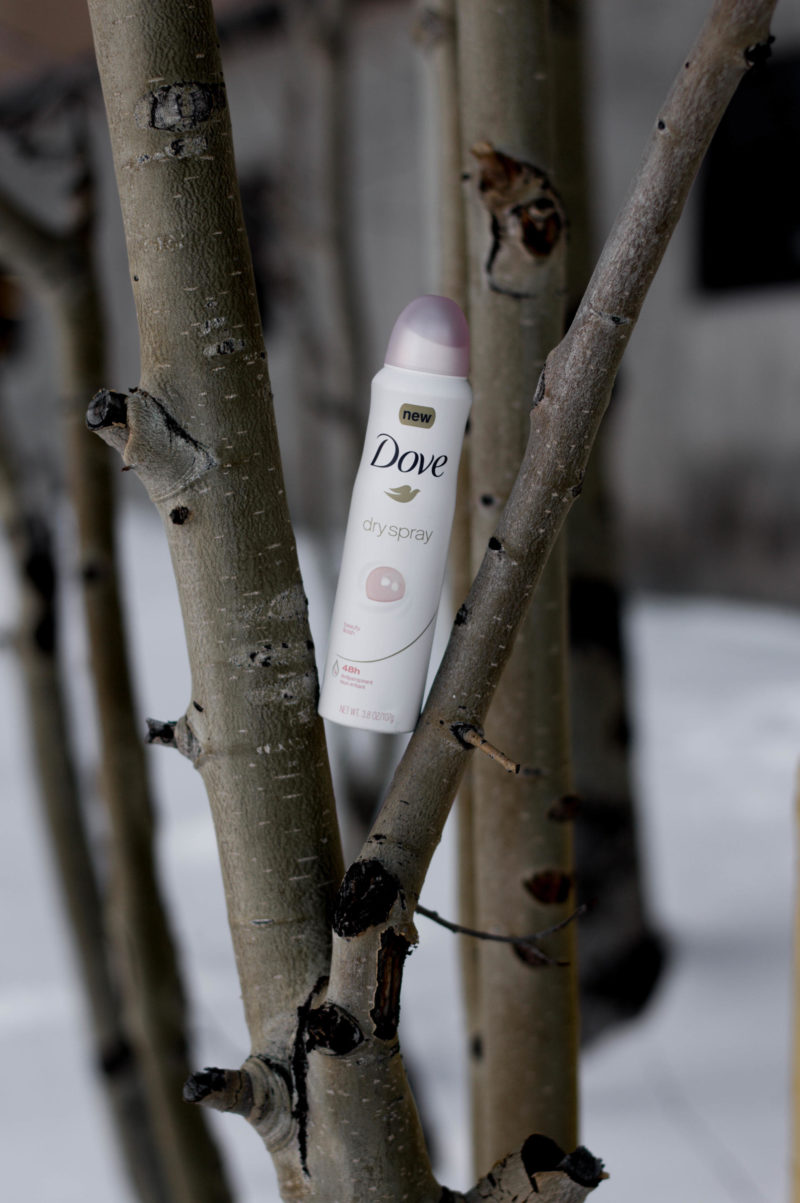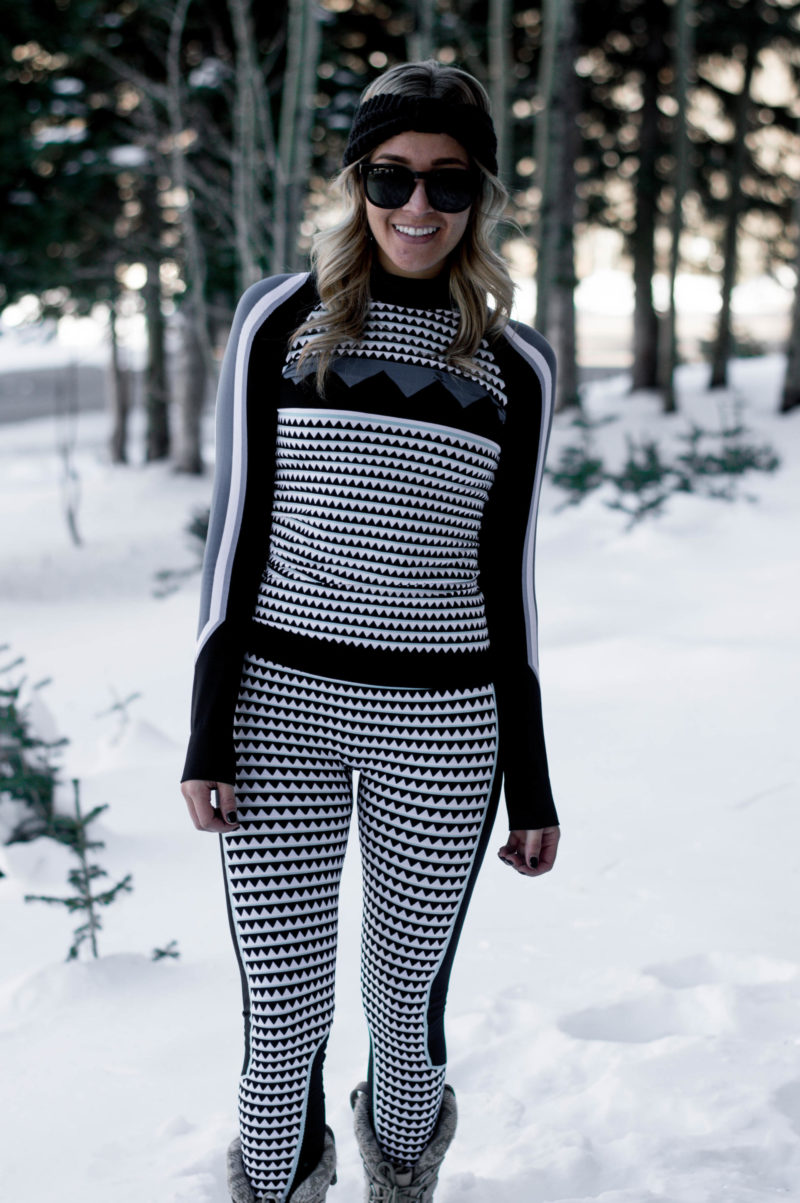 Top + Bottoms, c/o Sweaty Betty | Boots, c/o Luisaviaroma | Sunglasses, c/o SPY | Headband, c/o Headbands of Hope