Satin and velvet are playing a HUGE role in the fashion industry right now. And I am loving every second of it. This satin off the shoulder top from Lulu's is amazing; the color, the bell-sleeves, the fabric – it's perfect!
It's also nice that it doesn't have to be off the shoulder. You can also wear it tied a bit tighter so you just have a dramatic scoop neck, which is actually how I'm wearing it today with a leather jacket draped over my shoulders!
Lulu's is my go-to for all things holiday right now. Seriously, if you type in satin, or velvet, you'll have PAGES to dive into.
The best part about this satin off the shoulder top is that you can dress it up SO easily because, well, it's satin. But you can also put a little edge to it with dramatically distressed denim shorts! I wish it was warm enough to sport that look right now, but I'll just have to be a little patient 😉
What are your favorite trends right now? I'd love to know!
I'm also LOVING all things embroidery. I'm actually praying for this jacket for Christmas. Hint hint, Mom!
Hope you're all having a great week!
I have been LOVING hearing from you all so much lately – don't forget I have an easy AskFM option under my contact button on the top of my page! Ask me anything and I'll get back to you ASAP! 🙂
XX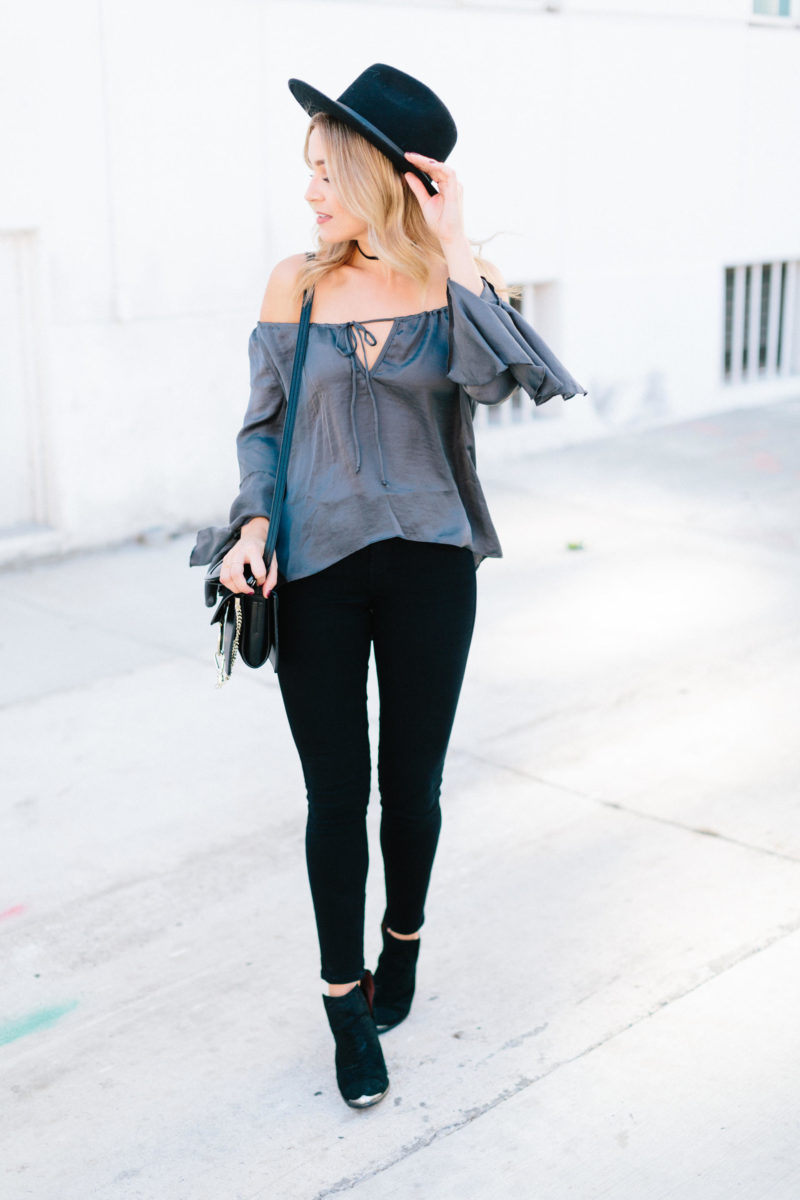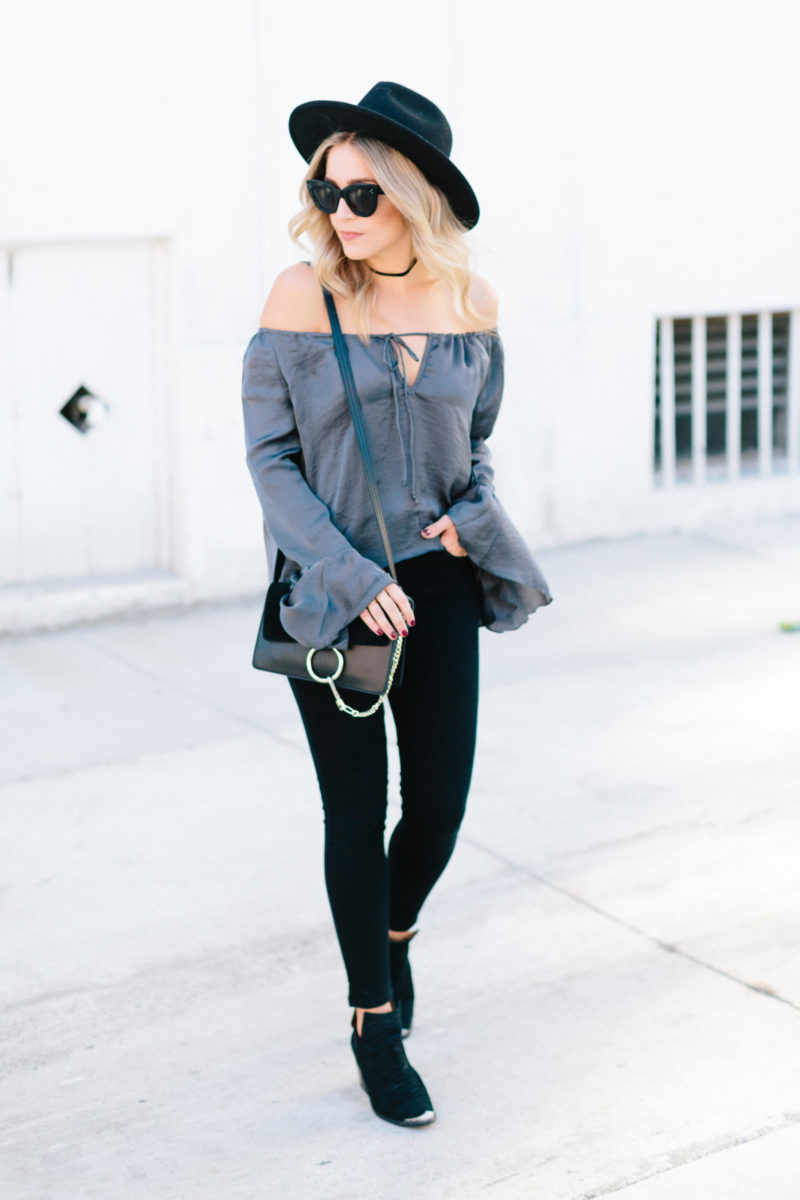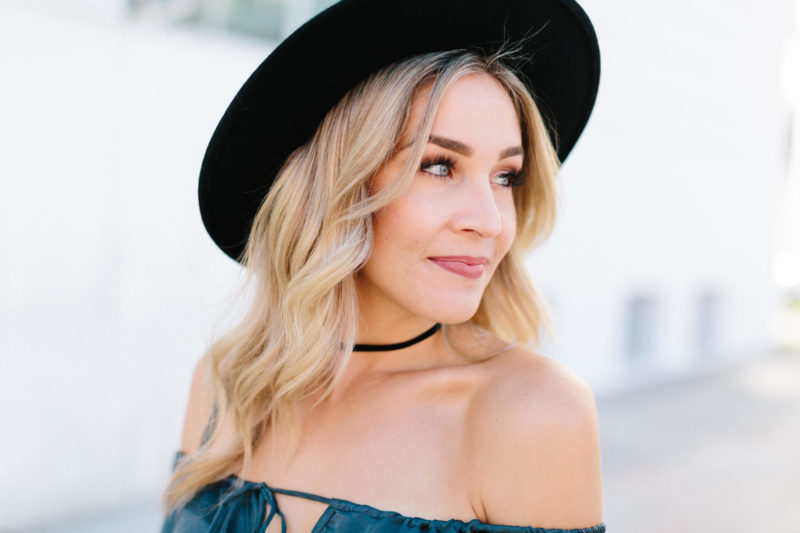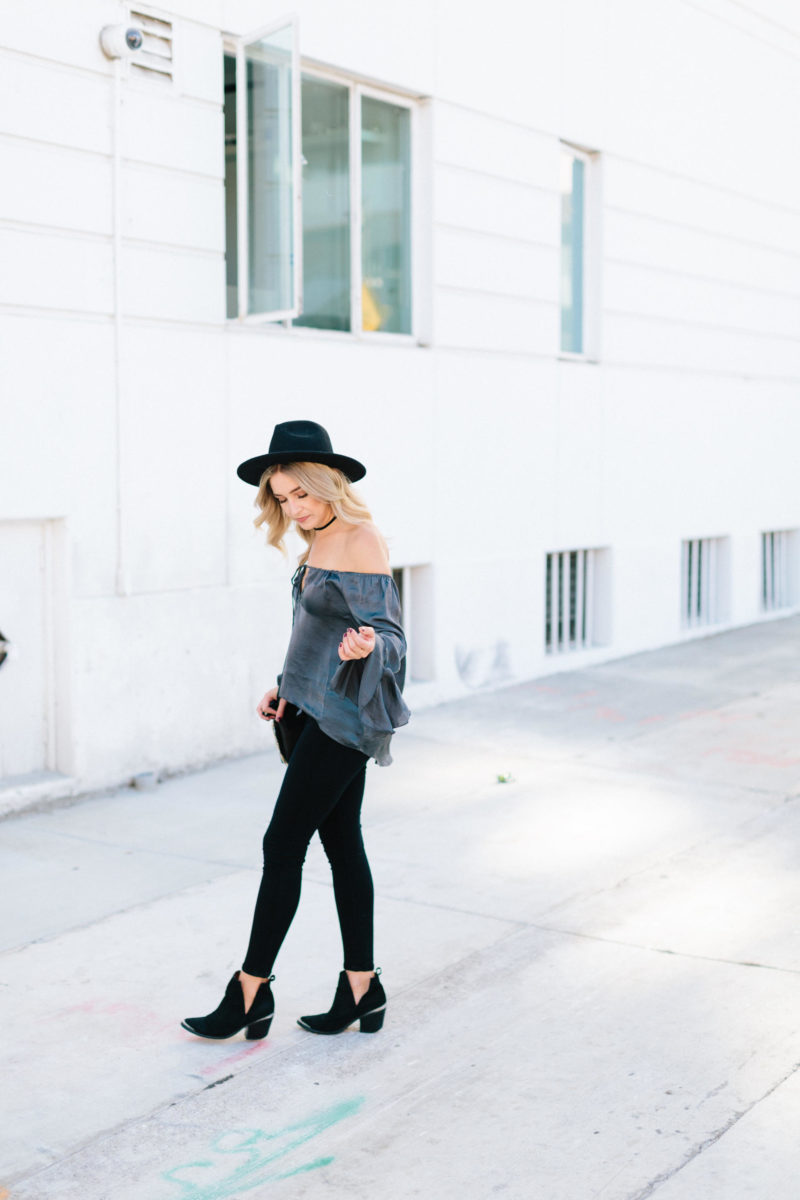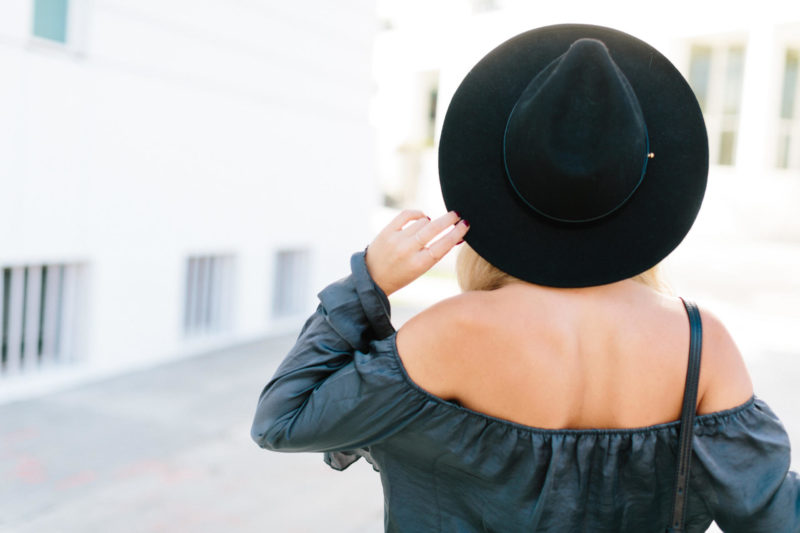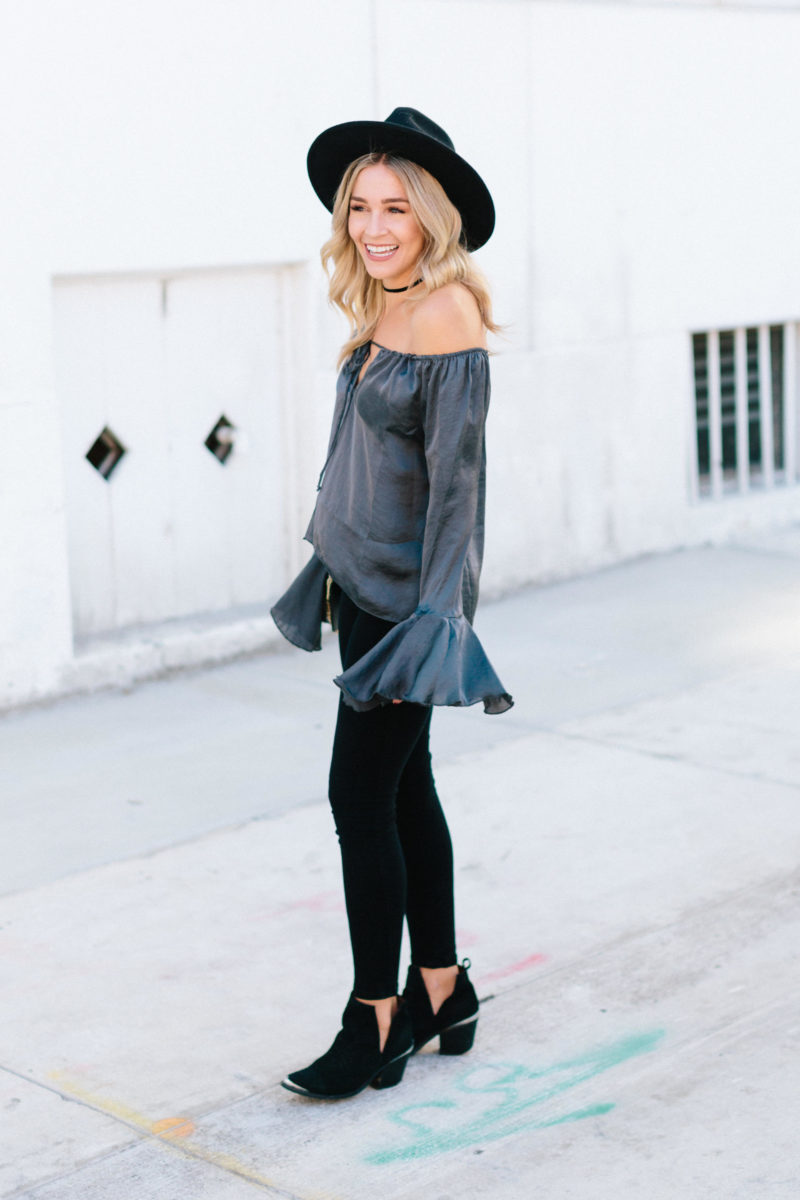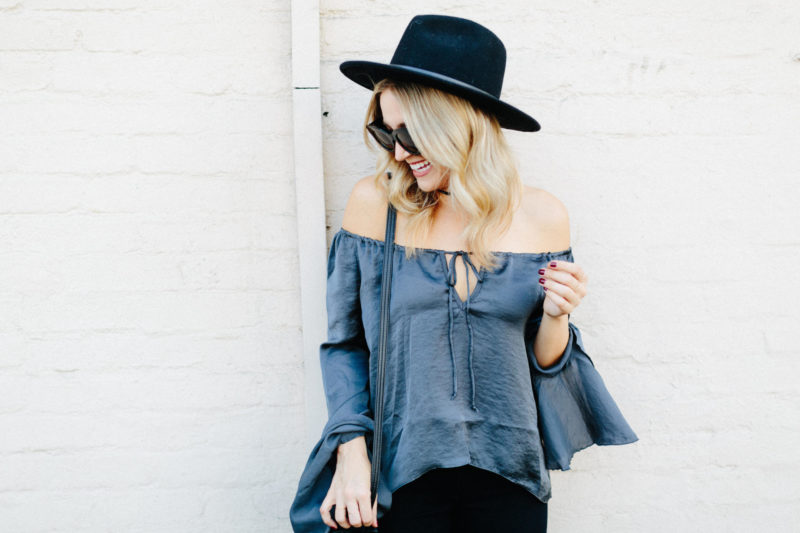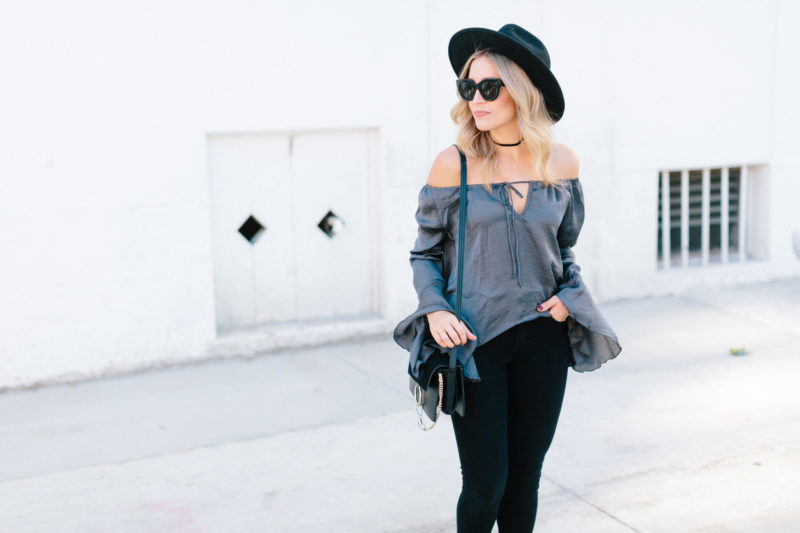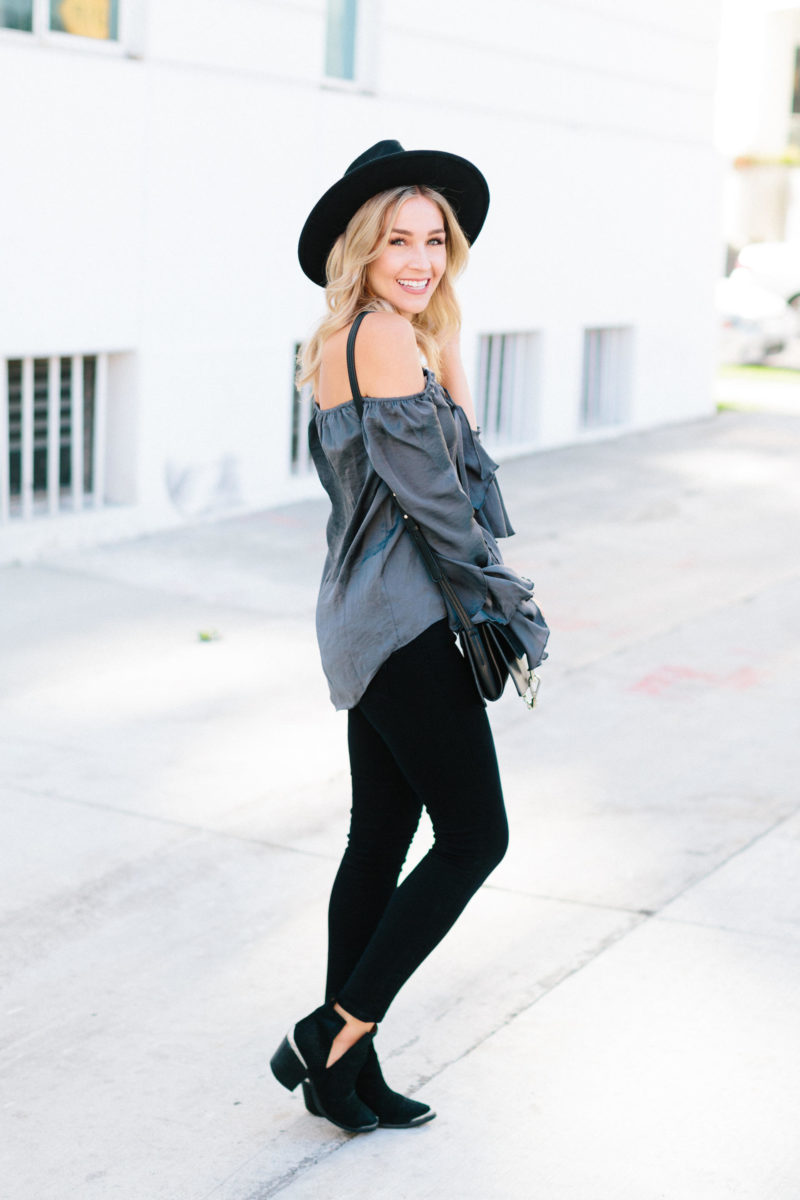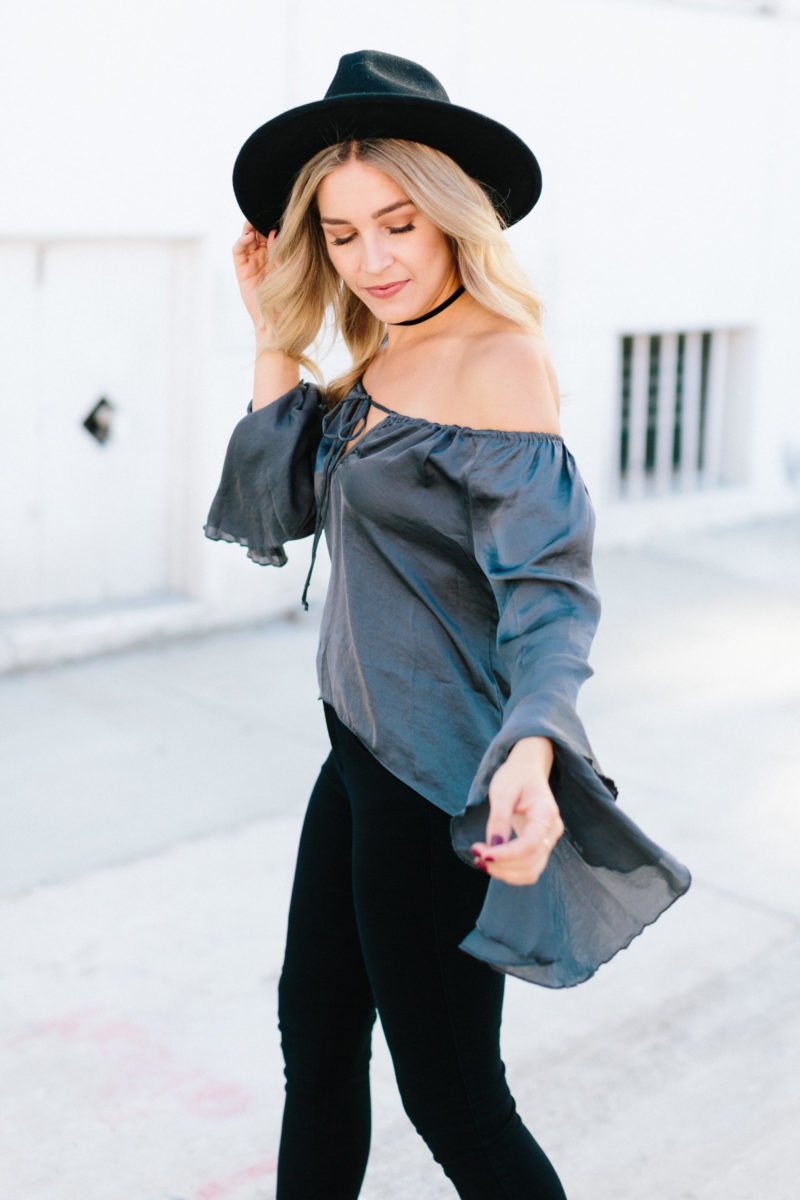 Top, c/o Lulu's | Denim, Nordstrom | Hat, Lack of Color | Choker, Forever 21 | Lashes, c/o Blink Bar | Bag, c/o Anna Xi | Shoes, Jeffrey Campbell
Photography by Leanna Annunizato