Being on-the-go these days seems to be everyone's status quo. More than ever, we're keeping ourselves busy, traveling, meeting up with friends, etc etc etc. You get it.
Sometimes, being so consumed with other things takes away from the ME-time. We all need to pay attention to things like health, wellness, fitness, and overall well-being.
Skincare neglect is usually one of the things at the top of that list.
Sure…we all kind of pay "close" attention to what we're doing to our skin every morning and night. So we say. But are we REALLY devoting the time it takes to educate ourselves about the products we're using everyday / keeping up with a 4-step-process for longer than that one solid month we devoted to our face a couple months back?
Not only is it hard to keep up with skincare at HOME…but throw travel into the mix and it's a no go.
As soon as I get on a skincare regimen that I think will "change my face for good," I give it about 2 weeks and throw in the towel (literally) because I'm over spending 20-30 minutes "getting ready for bed" every night.
Not to mention…how the heck do you travel with 10 skincare products that all exceed the allowed carry-on size / do you risk it all exploding in your luggage?!?!
I always feel like I've got packing down to a science due to all of the trips I've taken in the last few years…but no matter how hard I try, I always open up my cosmetic case to something leaking.
Nine times out of 10 it ends up being my face wash products that should have been left at home.
The other issue? I'm psycho about washing my face, so leaving my obnoxious skincare routine at home is NOT an option, and unfortunately my favorite products haven't come through with a travel-sized line yet, so that's not an option either.
Thankfully, Olay has got a handle on all of my on-the-go travel woes.
I'm in Italy right now and the only face wash product I even brought with me is my new Olay Daily Facials Daily Clean 4-in-1 Water Activated Cleansing Cloths (say that 3 times fast) and they've been LIFE CHANGING (and not just for travel!).
First of all…they're packaged in their own sturdy box…second of all, they're COMPLETELY DRY. AKA: NO MORE SPILLAGE IN YOUR LUGGAGE.
Not only are they highly efficient…but true to their name, there are SO many benefits.
You're dealing with a makeup remover that finally does its job: REMOVES ALL OF YOUR MAKEUP. You're not left rubbing it off with second and third products, or even worse…your clean white shower towel.
It's doing the job of a make-up remover scrub, toner, mask, AND cleanser. Just take that in.
They're proven to remove dirt, oil, and makeup 2x's better than basic cleansing because of their incredible texture and lather technology.
The hydrating cloths gently exfoliate and smooth texture in less than one week – WHICH, I can attest to because I've been in Italy for a week (using these cloths every single night) and find myself feeling like I don't need to be wearing my normal amount of makeup each day! In fact…I wish I brought a thinner foundation / BB cream with me (which I didn't because all I could think about was COVERAGE) because I wake up each morning feeling a huge change in my skin! I feel so much more comfortable now going makeup-free, which is the best feeling!
The best part: these cloths are intended for ALL SKIN TYPES. They use a soap-free formula and are dermatologist tested – so they are SAFE, TRIED, and TRUE. #winning
So let's review, shall we?
This all-in-one dry cloth does the following for you:
DEEPLY CLEANSES – Daily Facials are water-activated and produce a wonderful foaming lather. They effectively remove, dirt, oil and makeup to leave skin feeling deeply cleaned and refreshed.
EXFOLIATES – the textured woven cloth gently exfoliates, so that skin feels softer, looks brighter, and is more even toned (regular wet wipes are un-textured and simply remove makeup from the skin surface). Your skin looks noticeably better – enabling you to go without makeup, if desired (which, you will)
MAKE-UP REMOVER – contains gentle ingredients that condition the skin while also serving as makeup remover.
HYDRATES AND NOURISHES – contains effective Olay conditioners to hydrate and nourish the skin. They leave the face feeling lightly hydrated vs. dry or tight. Which…who wants a dry and uncomfortably tight face? No thank you.
---
Watch this (quick) step-by-step video on how I wash my face with Olay Daily Facials Daily Clean 4-in-1 Water Activated Cleansing Cloths
---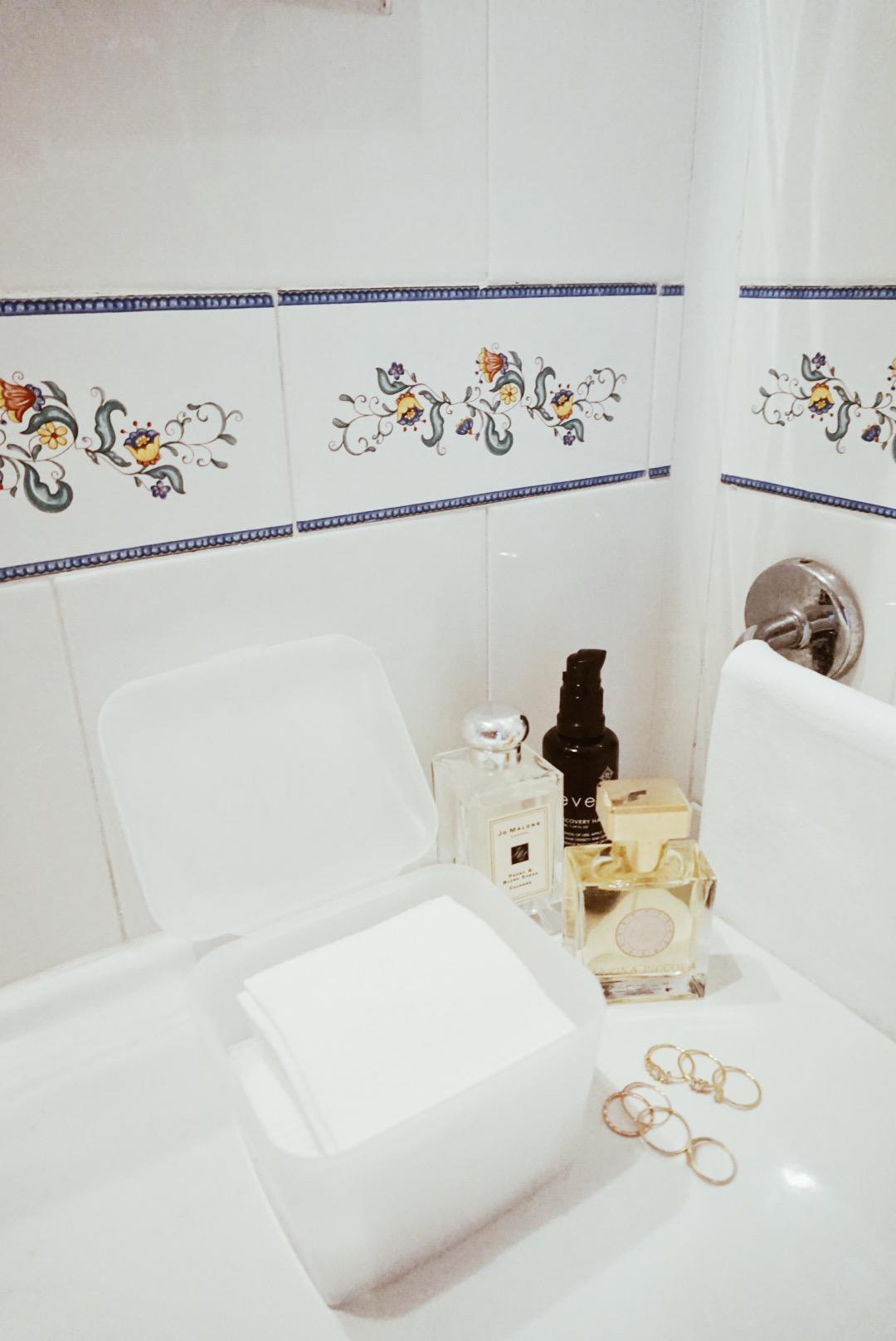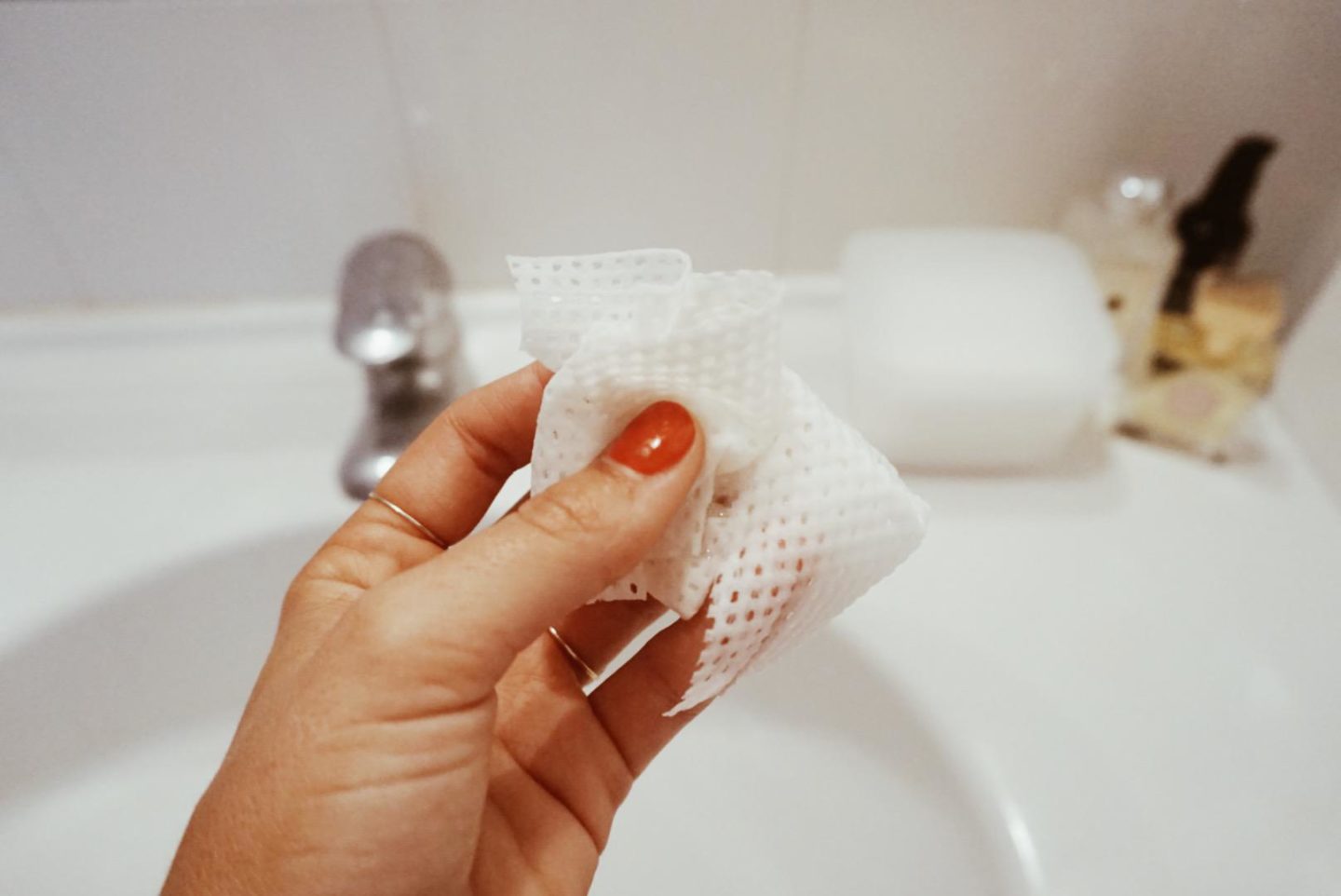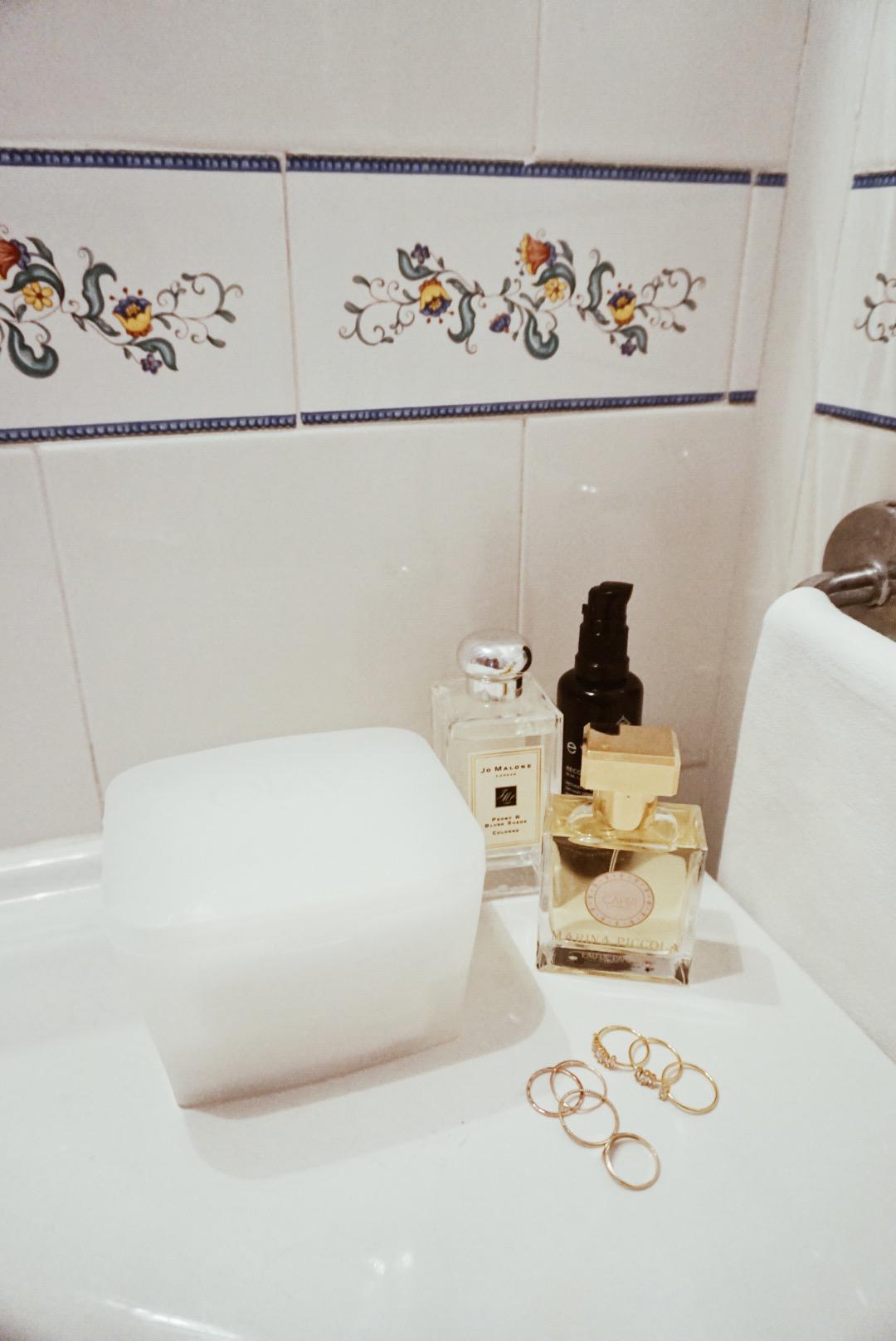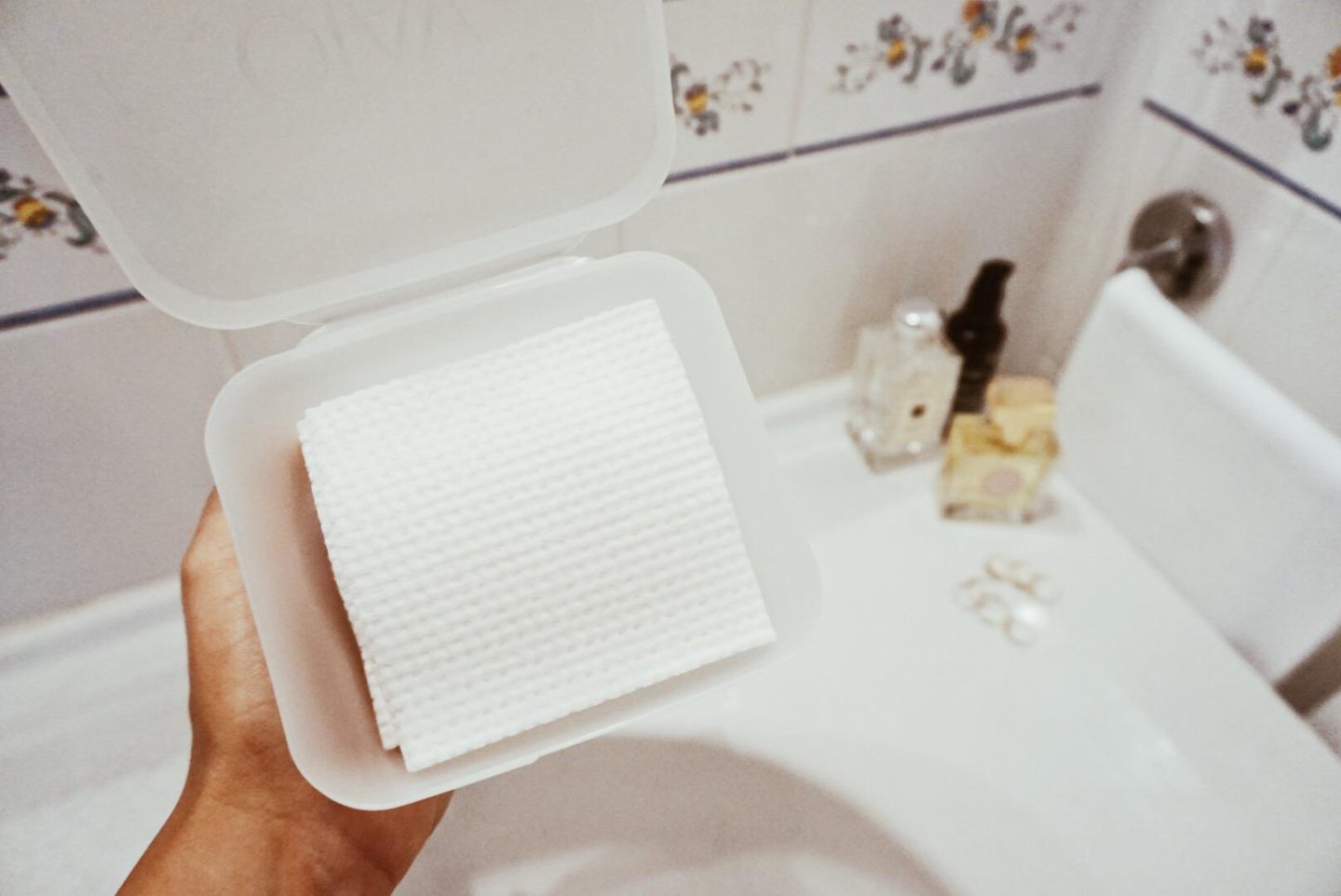 This is a sponsored conversation written by me on behalf of Olay . The opinions and text are all mine.