My go-to outfit when I go out lately has consisted solely of bodysuits. I've developed an obsession because they are so easy to throw on, make you look so chic, and are super flattering. I have acquired a couple now, but have only recently explored wearing them out during the day. This neutral lace-up bodysuit is one of my favorites, and I am so obsessed with this simple outfit.
I love that this outfit could easily go from day to night, and has a little bit of edge to it with the western double buckle belt and booties. The other nice thing about this bodysuit is that it's a thong (TMI?) but it doesn't give you any panty-lines when you wear it with tight pants! In my opinion, those are the best kinds of bodysuits…duh.
Also kind of obsessing over these Spy Optic sunglasses that major babe Alana Blanchard designed. She has a couple more styles available online, so go check them out before they're gone (link at the bottom)! Excited to show you some guy's styles next week as well, c/o my boyfriend's willingness to be my model 😉 Stay tuned!
NEXT STOP: STAGECOACH!!!! I'm headed out to the desert and cannot WAIT to show you guys the outfits and bathing suits I got…follow me on snapchat to see my crazy weekend!!! xoxoxo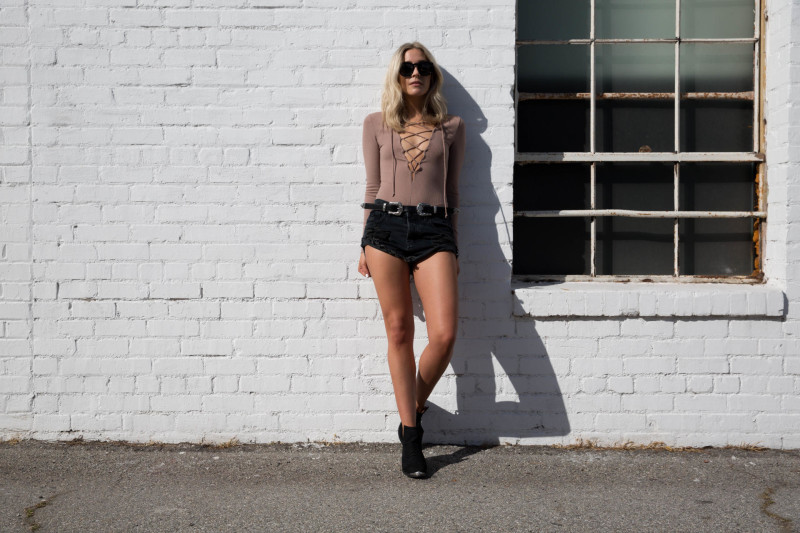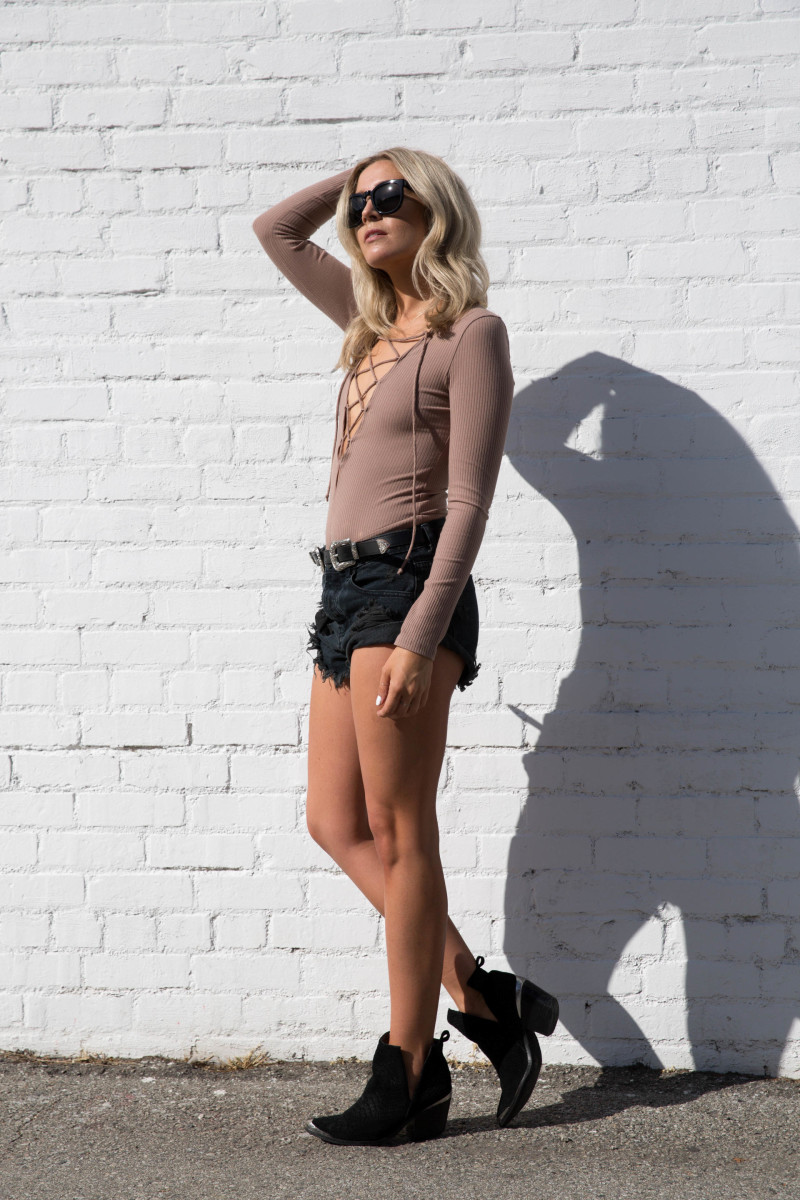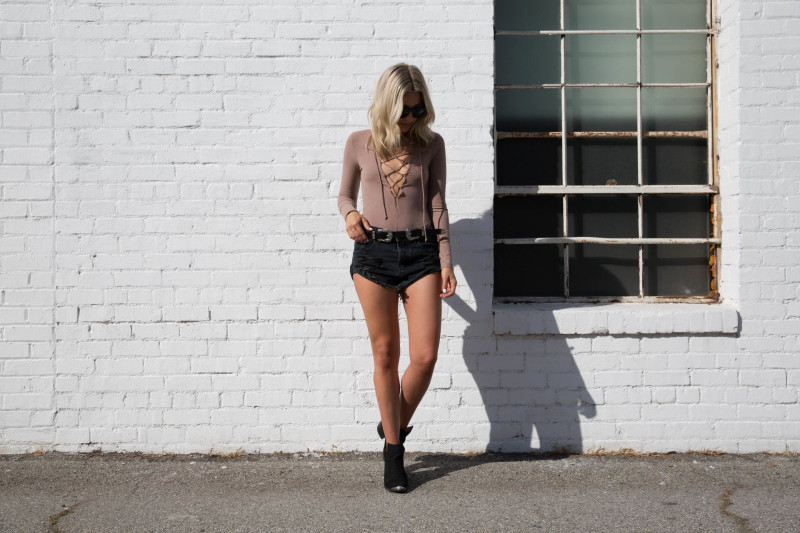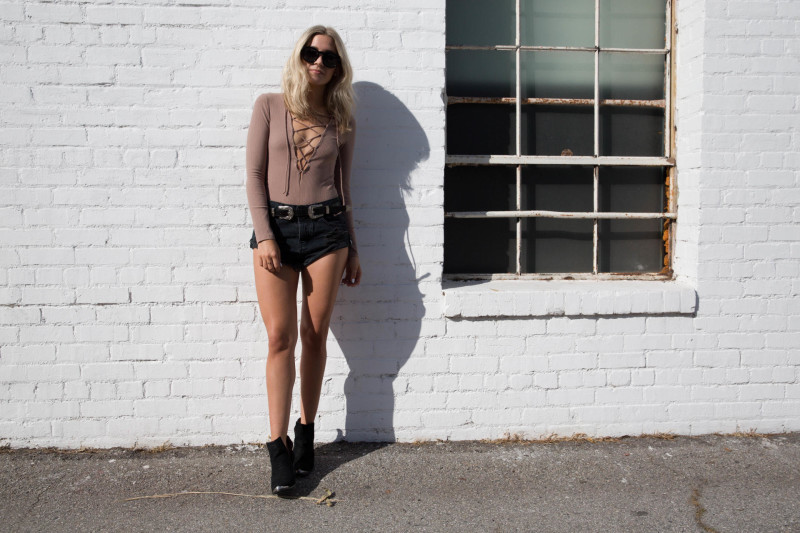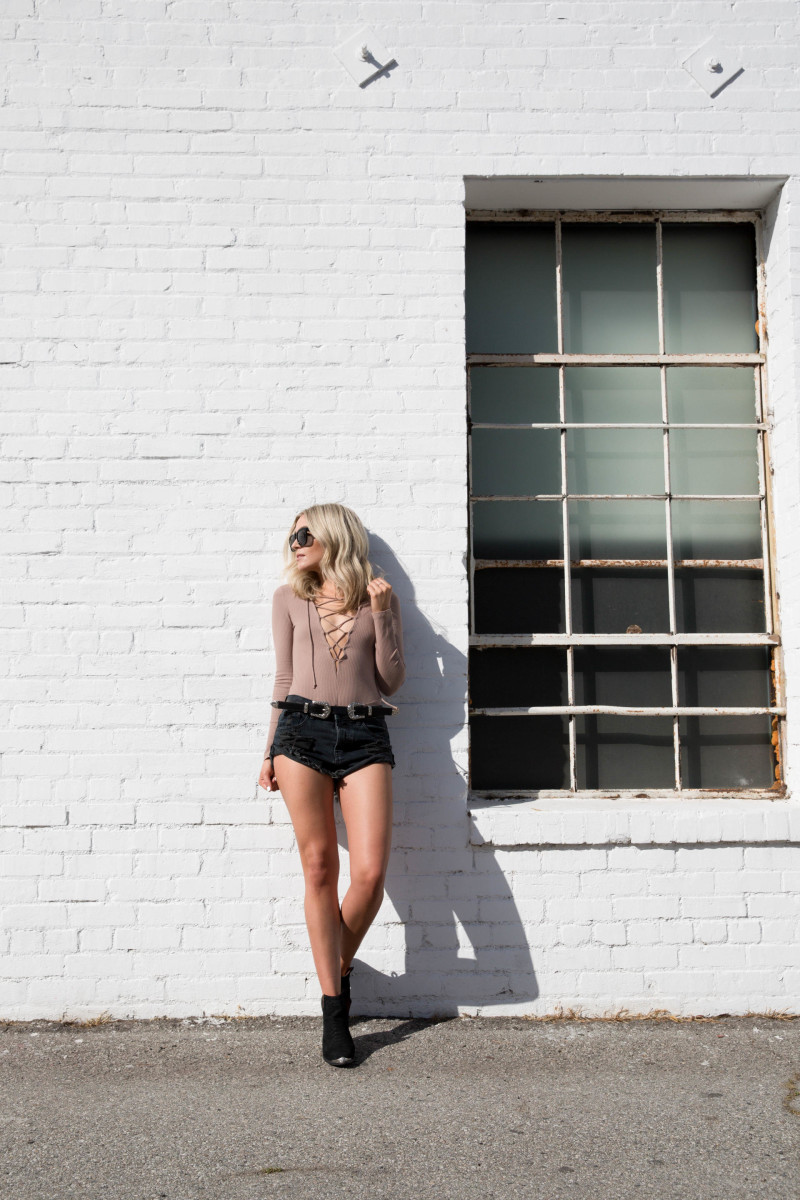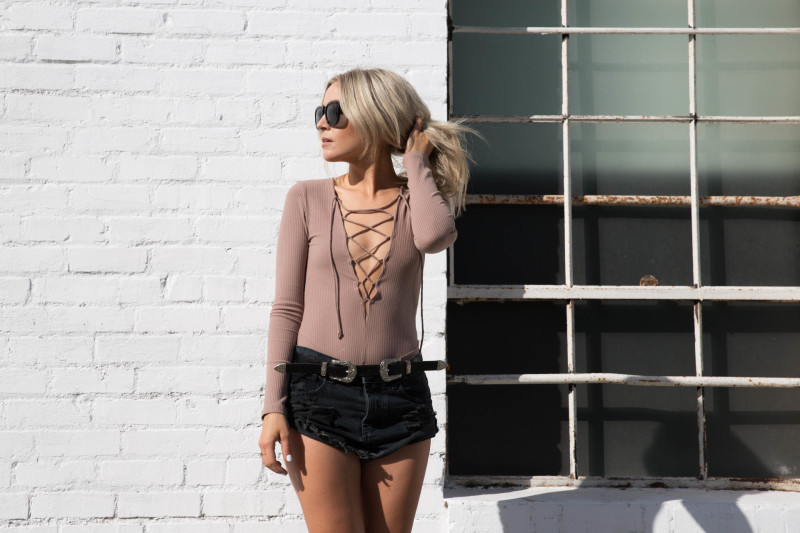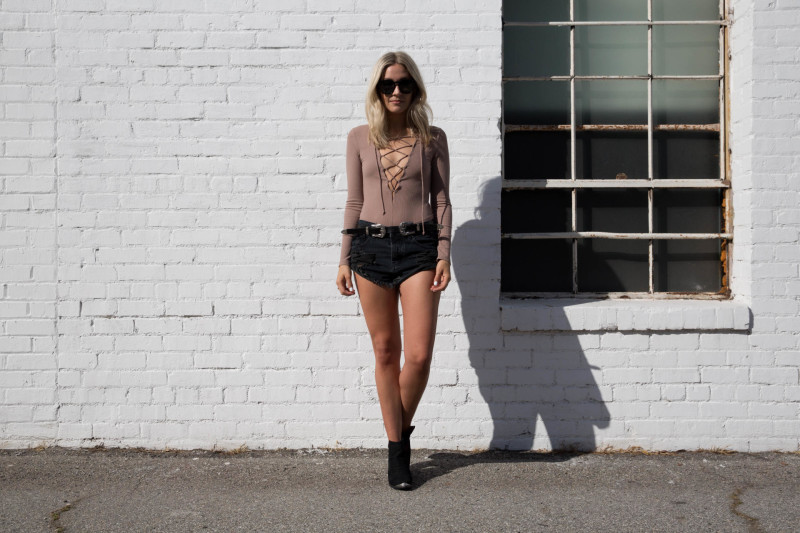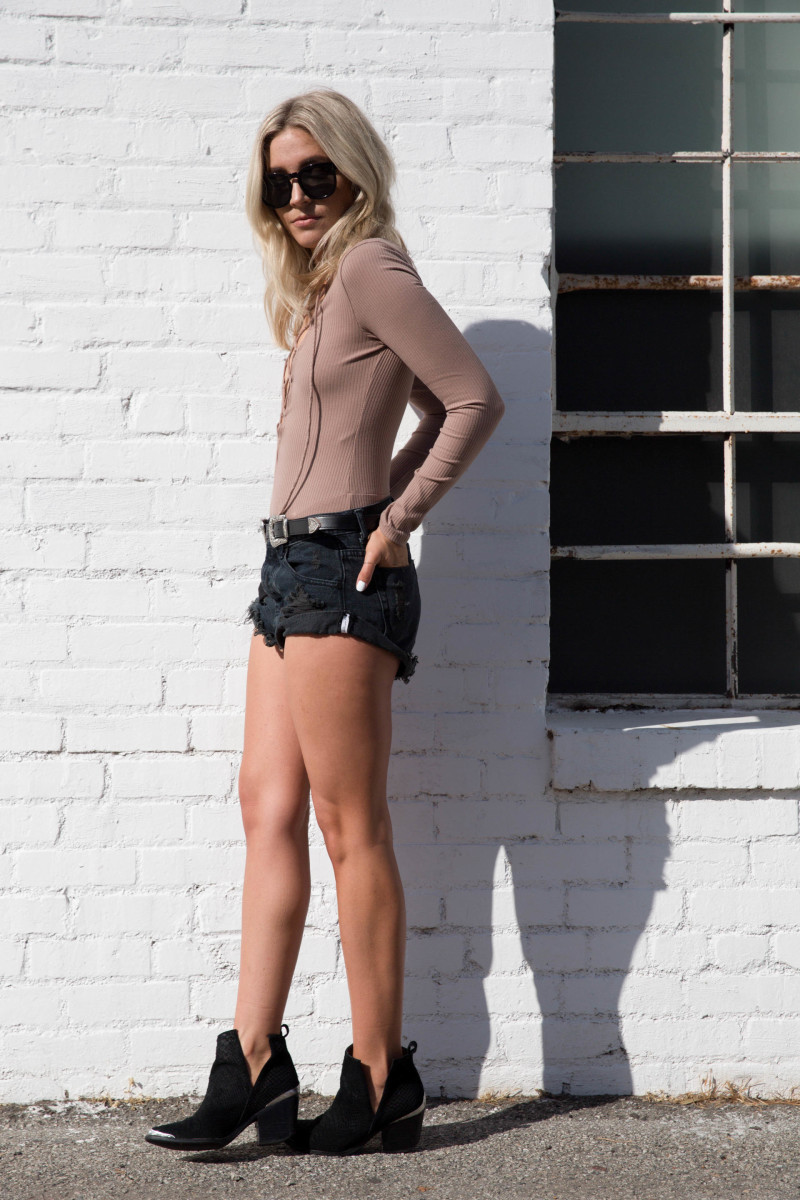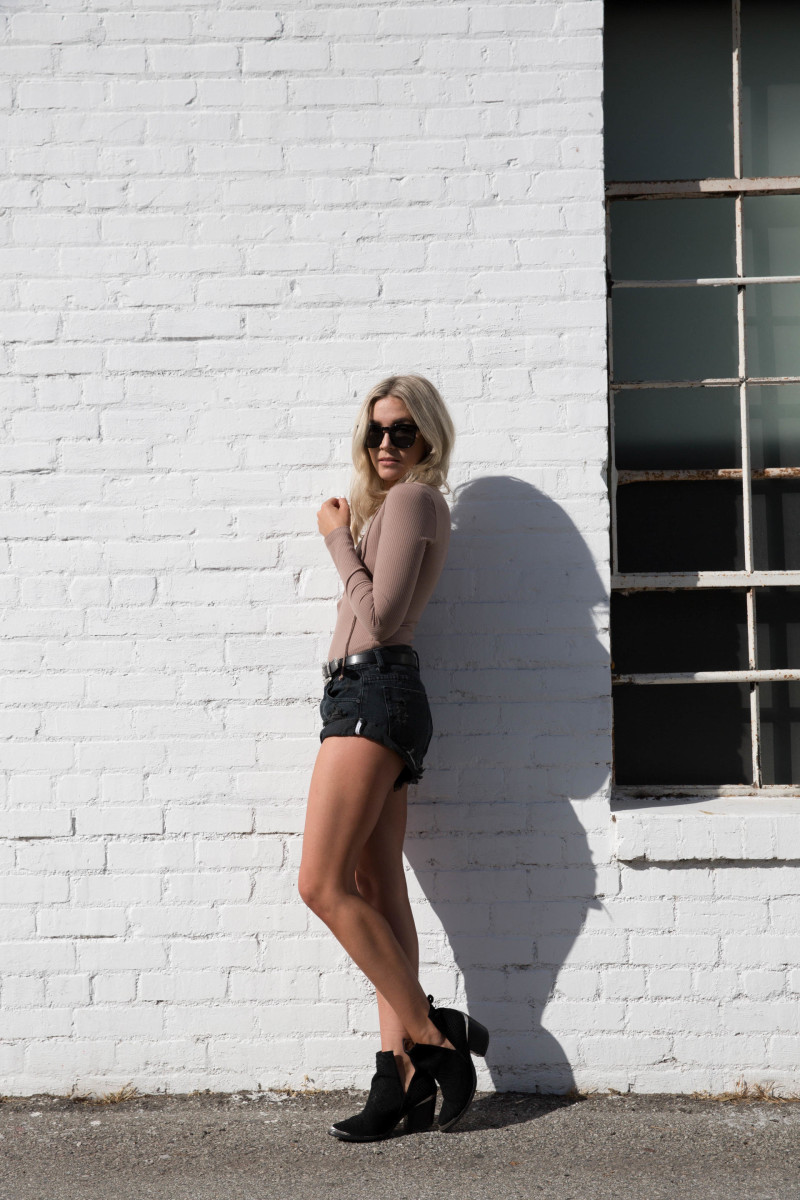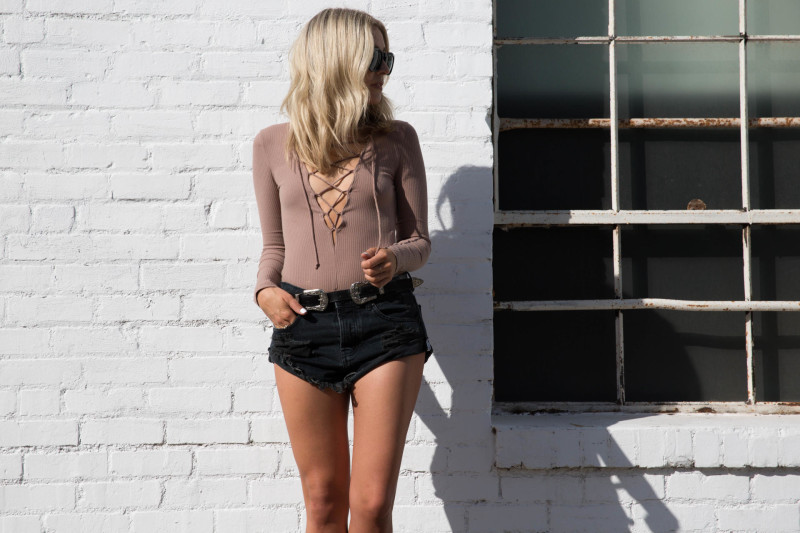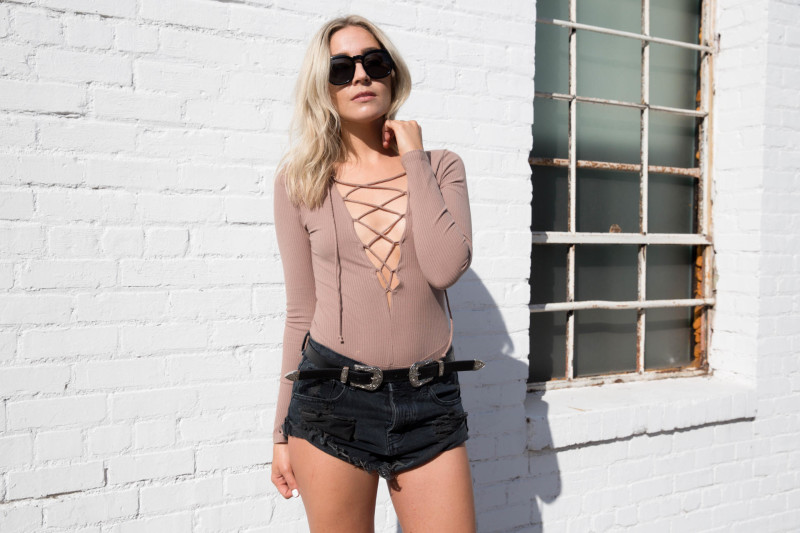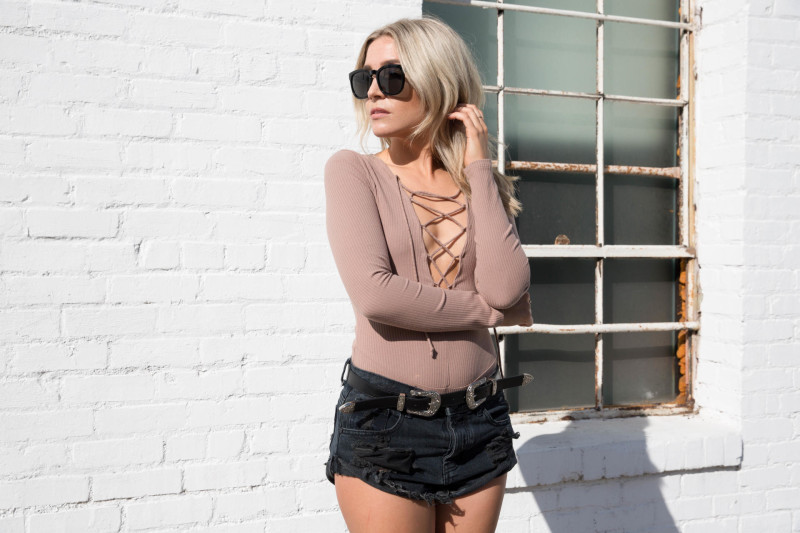 Bodysuit, c/o Necessary Clothing | Shorts, Revolve | Sunglasses, c/o SPY Optic | Belt, Princess Polly | Booties, Jeffrey Campbell