I personally cannot say goodbye to 2017 fast enough. Without a doubt, this was one of my least favorite years to-date. There were so many hurdles, trials, and tribulations that left me feeling exhausted, hopeless at times, and desperate for a fresh start. I'm not sure why THIS year was harder than most, but it wasn't just me. The tension and pain was felt around the world, way too frequently this year. It goes without saying there was way more suffering in 2017 globally than there should be (ever for that matter), but I think we can all agree that this will be a year that we're all excited to say goodbye to.
As I'm gearing up to say sayonara 2017, I'm beginning to put into motion how I envision 2018 starting off. Are you guys making any resolutions this year? I've heard a lot of people say they don't believe in them…but I feel like there's no harm in setting good intentions to keep you motivated to start the new year strong. Even if you don't abide by them all year long, who cares? We're all humans here. No harm in good intentions.
Despite my hatred for 2017, I can say that there were some amazing things that happened – I moved in with Brennan, which has been, by far, one of the biggest blessings I've ever been given. He has opened my heart and my mind in ways that I didn't expect, and has loved me through the lowest of the lows this year…fearlessly, relentlessly, and extraordinarily. Every single day I pinch myself when I think about how lucky I am to call him mine (too cheesy? Sorry not sorry).
My best friend from college (who is now living in Nashville with her hubs) had her beautiful baby boy, who is the most incredibly handsome little man that I love oh so much. It's so weird to see someone you love and have so many incredible memories with start a new chapter of life. Witnessing her strength as a mama, and meeting her little angel baby was the most incredible moment that I can't even really describe. It's so different when your best friend has a little babe of her own than when a family member does – I felt a new rush of thankfulness that I get to be a part of their lives and see this little one grow, and see my best friend build a family. My heart was so full, and seeing his sweet face brings so much joy.
My family's communication skills were put to the test. Admittedly we've always been a family that has unfortunately pushed things aside and haven't talked about issues in attempt to avoid pain. When I moved in with Brennan, it wasn't received well by my mom at all in the beginning due to my religious upbringing, but it did open a new door to honesty. I now feel a closeness to my mom that was given to me by my persistence in moving in with Brennan. It wasn't easy, and there were many, many tears…but she is my best friend, and after this year I know we can get through anything and come out on top.
I received the biggest career blessing in disguise I'd ever been given, and it taught me that I can survive anything. I'm going to put a post together for you guys in the New Year about this one, because it's a doozy. But it was for the best, and I'm so excited to see where 2018 takes me and my career.
My intentions for the new year are to (in the words of my favorite movie) Just Keep Swimming. Life throws us curve balls we're never ready for, and had no idea were even coming our way. This will NEVER change – it's a part of life. Once we're "comfortable," something happens that changes everything. It's just the way the cookie crumbles. But 2017 taught me that regardless of what comes my way, I can keep moving forward. Even if it's terrifying, and I think it'll be the end of everything…all that really matters is that I keep pushing forward and doing my best to make tomorrow better.
---
My 2018 Intentions
---
I'm going to make a better effort at celebrating small victories. When I wake up, I have a HUGE to-do list going on in my head. Often times, I don't even get half of that list done, and spend the evening talking myself down in my head and blaming myself for being lazy. But why? I woke up,  I got out of bed, and I made it through another day – sometimes THAT is a victory in and of itself. So why am I hating on myself so hard? I am doing the best that I can, and some days…that's all I can do. Other days – sure…my coffee will hit me harder and I'll clean out every drawer and cupboard I can find…but that's not always the case. And that's okay.
No more dwelling on things that hurt. The harsh reality of growing up is that not everyone comes with you through every year. And with each year that passes, my ability to people-please is dwindling. When I was in college, I took a personality assessment that told me the 5 key strengths of my character. One of them was "WOO," which stands for Win Others Over. I make it my duty upon every person I encounter to win them over in some way. Whether it be getting a compliment from them, making them smile, making them laugh, or going deeper and finding a commonality that can leave us talking for hours – I put it on myself to get something from everyone. And lately I've been realizing that not everyone has that same intent with me. It's not worth it to kill yourself over small things. Life is too short to wonder why you might not be enough for someone. Because it's not your problem, it's theirs. Or maybe they don't even KNOW, in which case it's neither of your problems – so it's best to let it go. And that is what I am going to focus on this year – letting more things go.
I'm going to tell myself that I can do anything because sometimes, all you need to do is convince yourself that you CAN, and that leads to you showing yourself that you WILL. Anything is possible, we just need to constantly remind ourselves that we are capable, and meant for the success that we envision. 
I could honestly keep typing intentions out for hours – I'm on a plane right now drinking red wine while Brennan reads next to me, and something feels so romantic about it all – which brings out emotions and words. But I'm going to stop there in hopes that you even made it this far in the blog; I'll spare you any more wine-induced thoughts and leave you with this.
2018 is about to start. Which means that your "new life" can too. Cheers.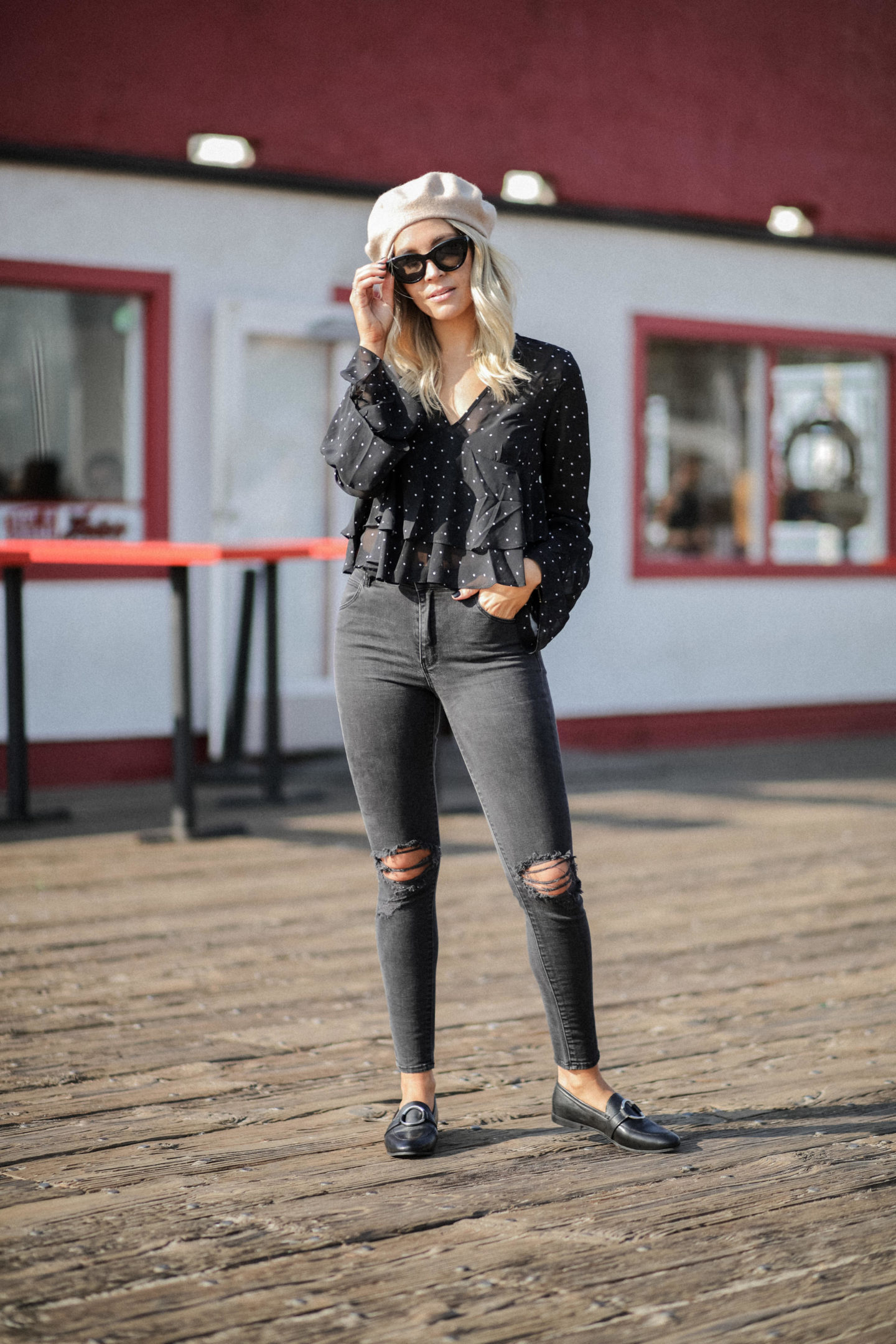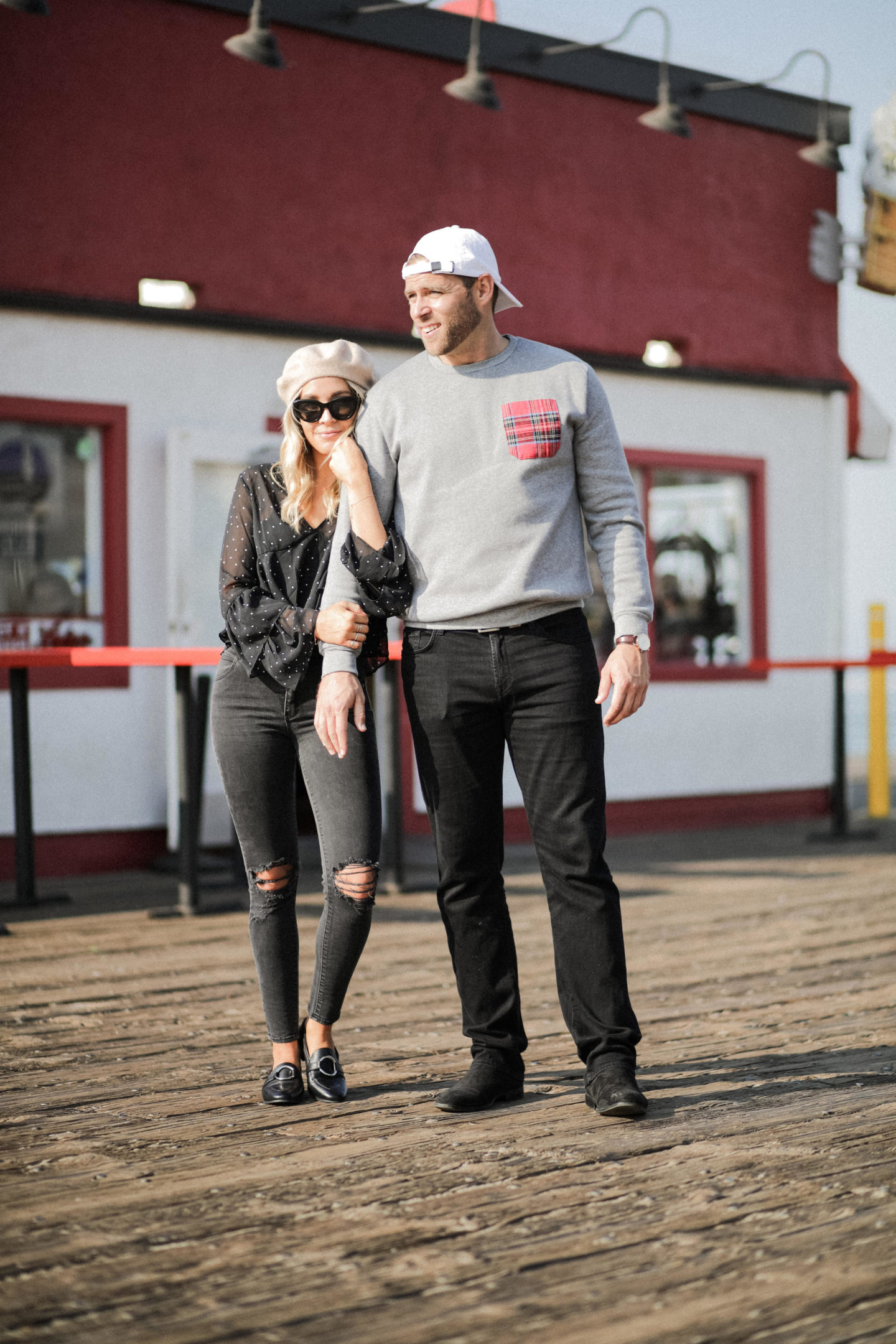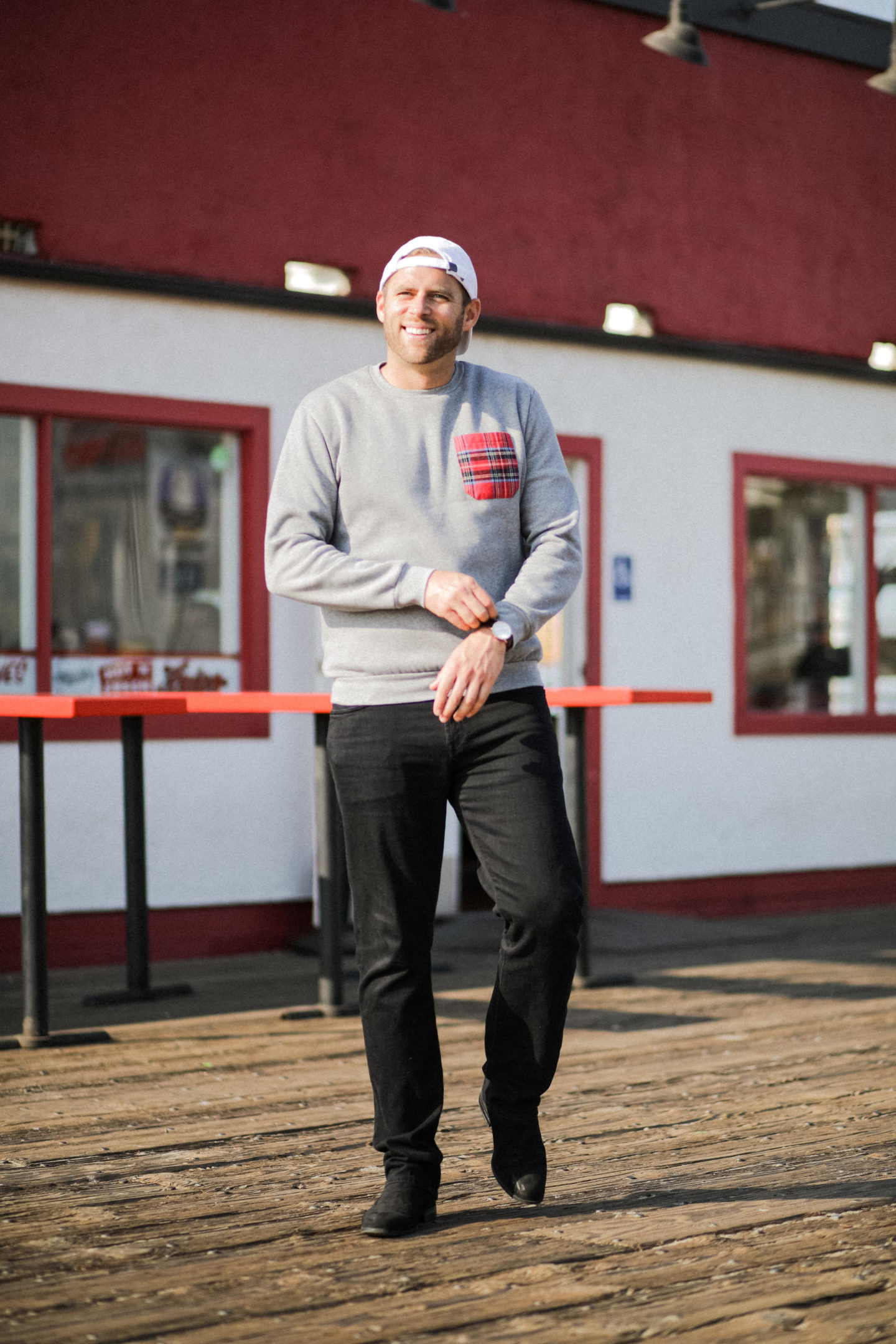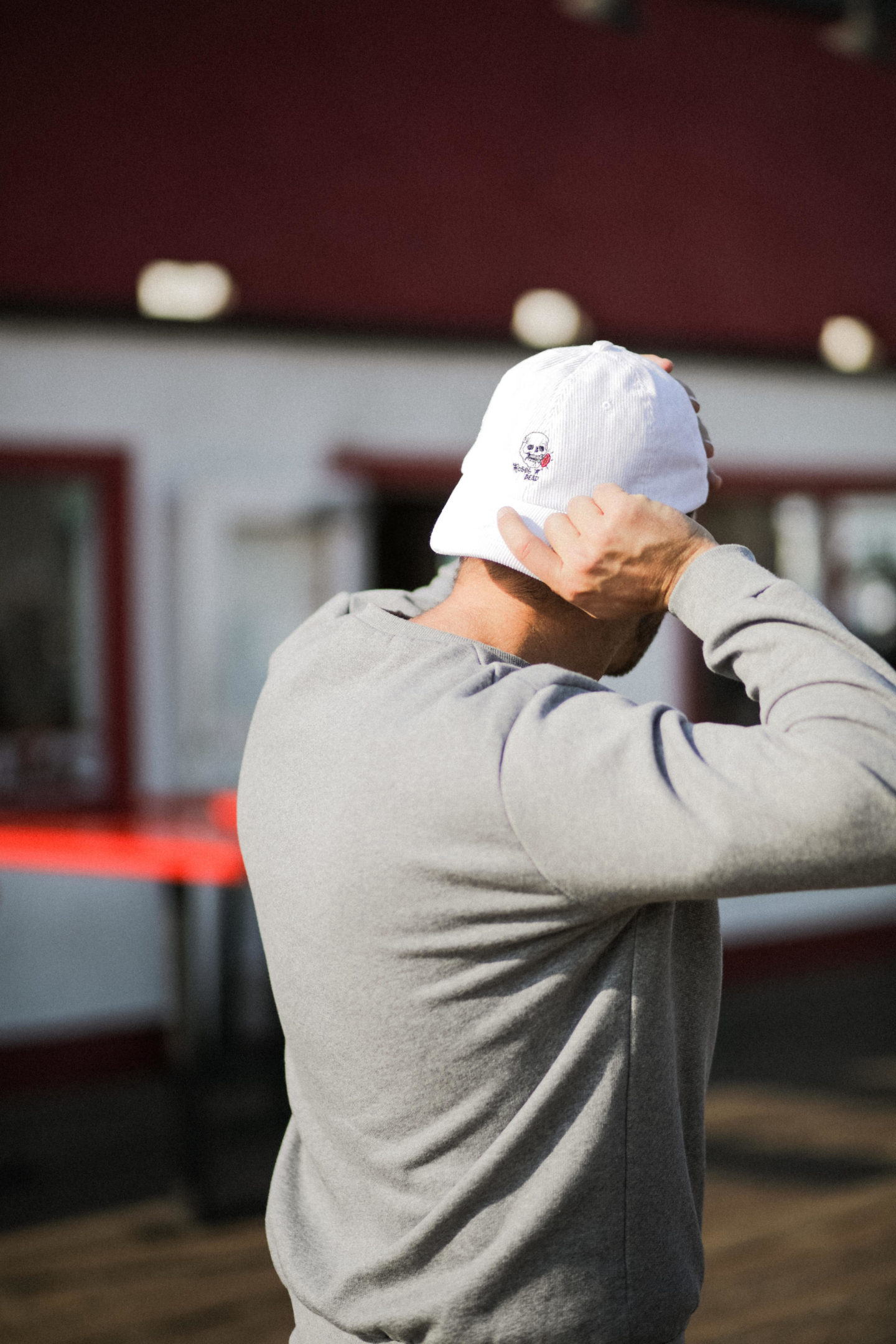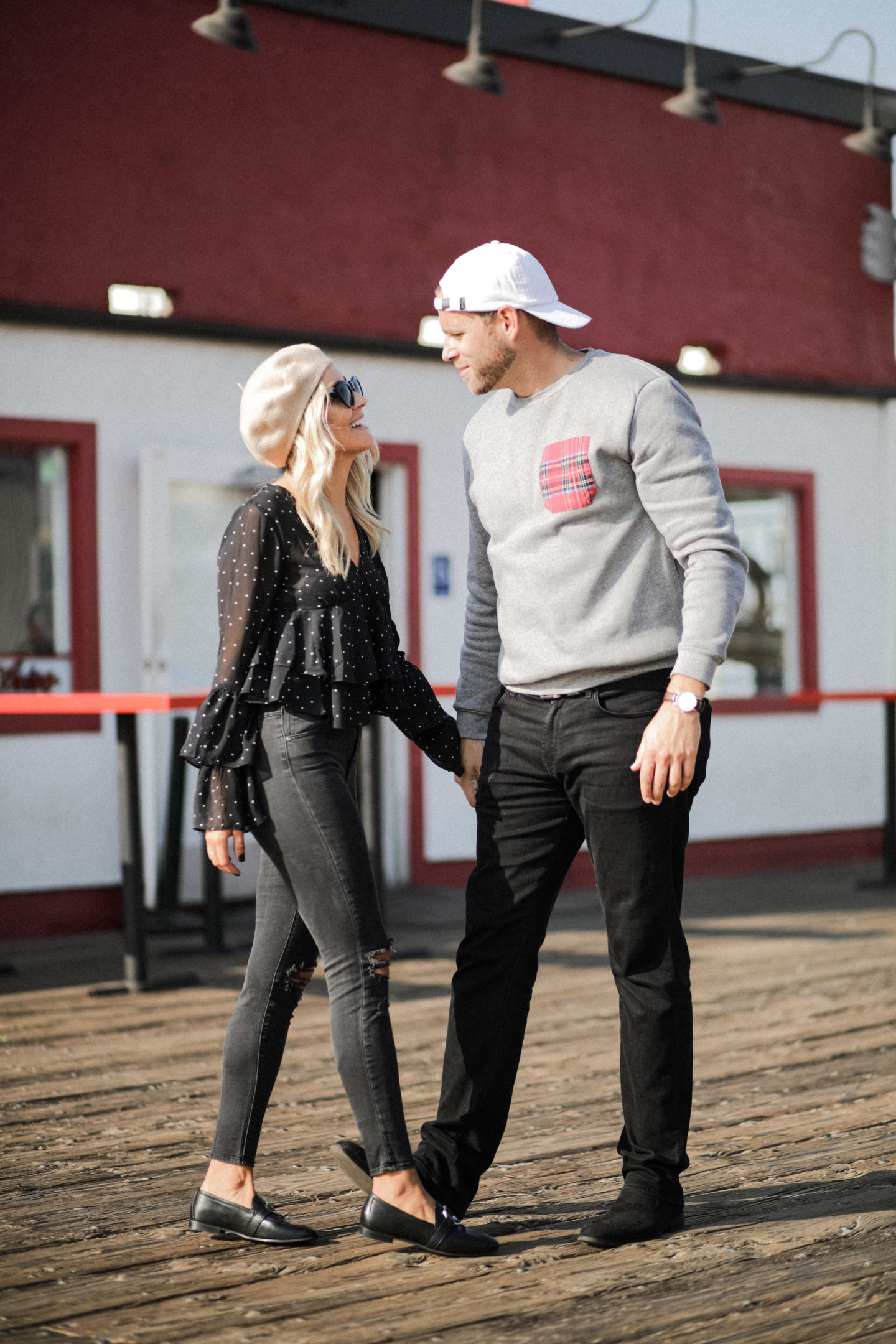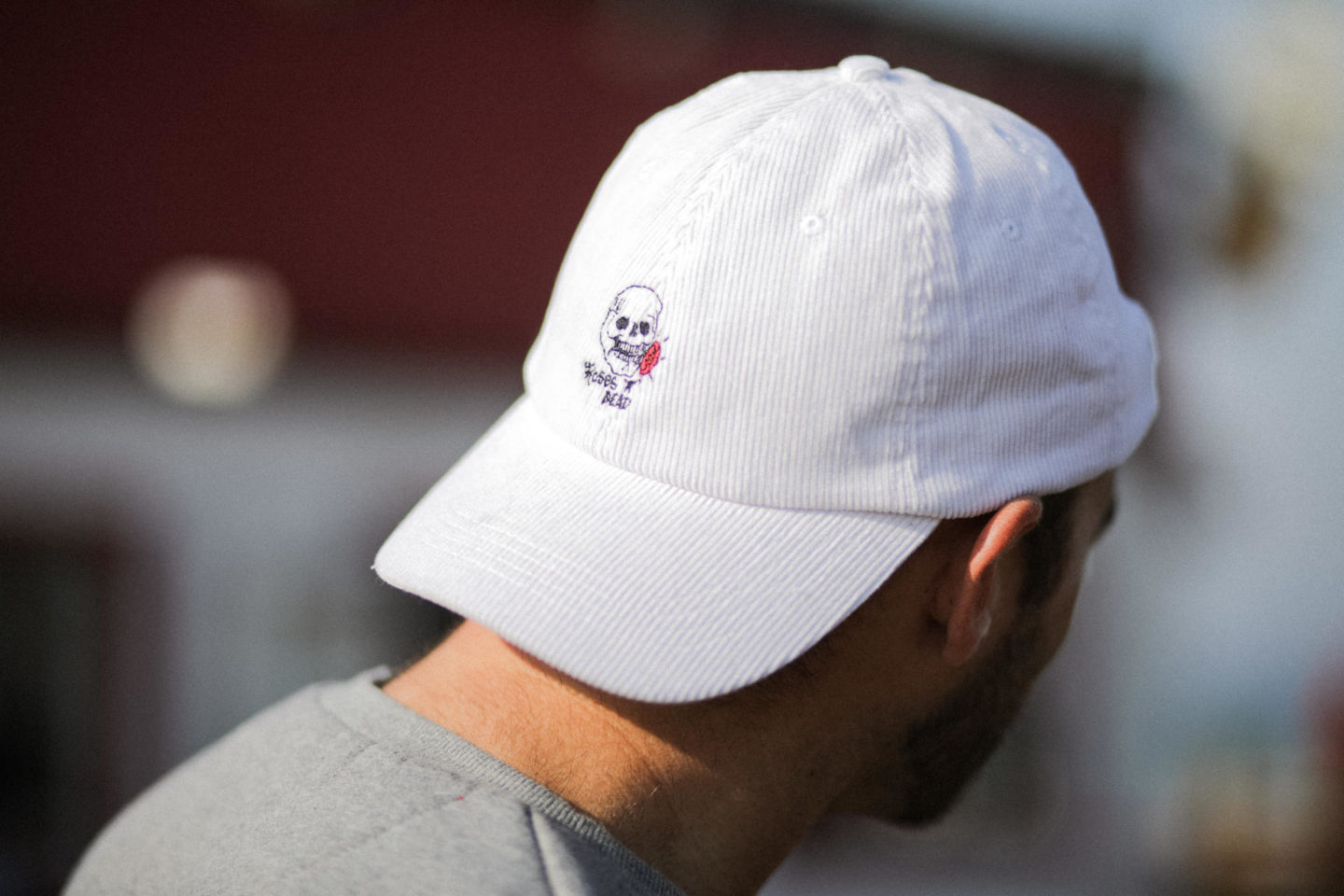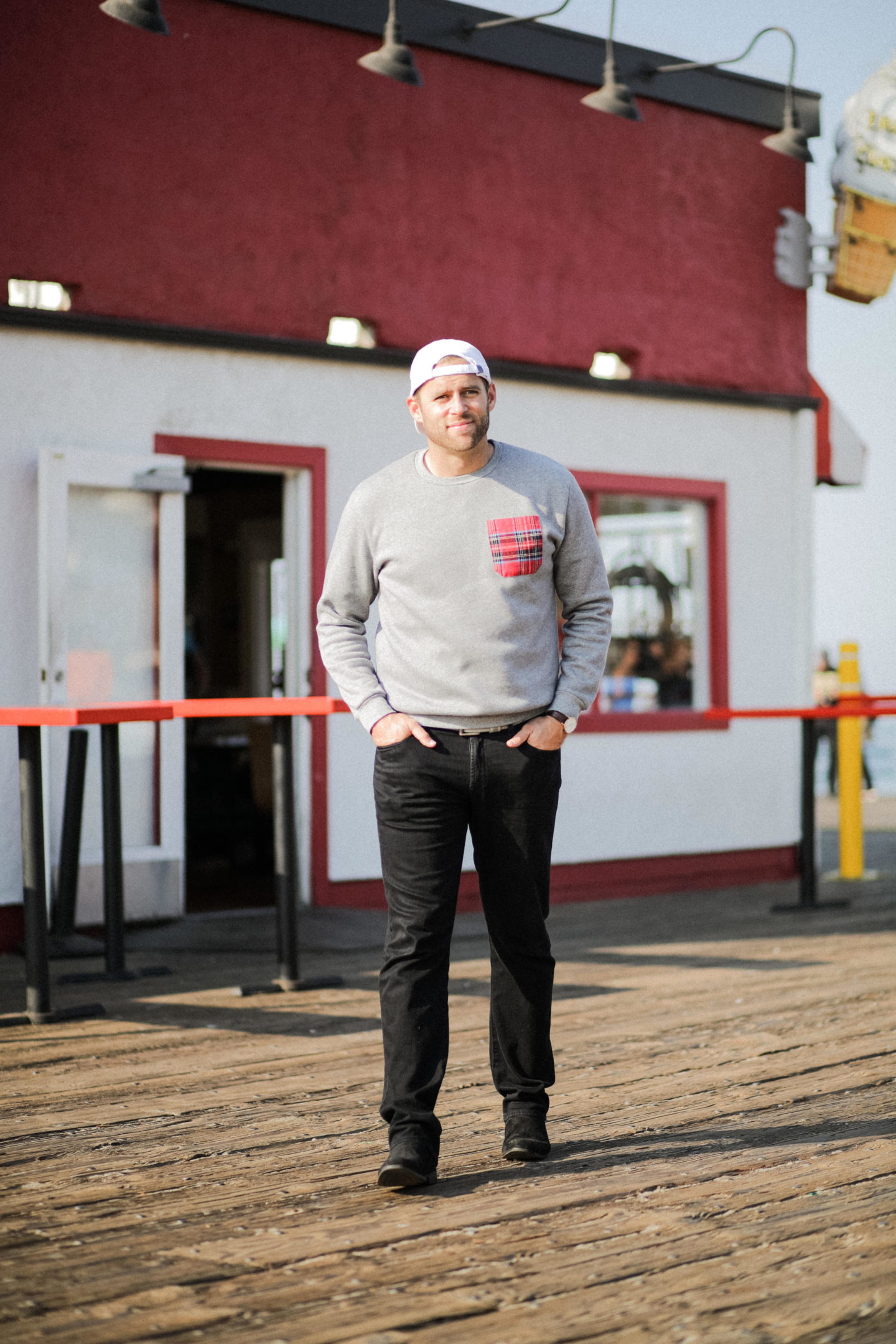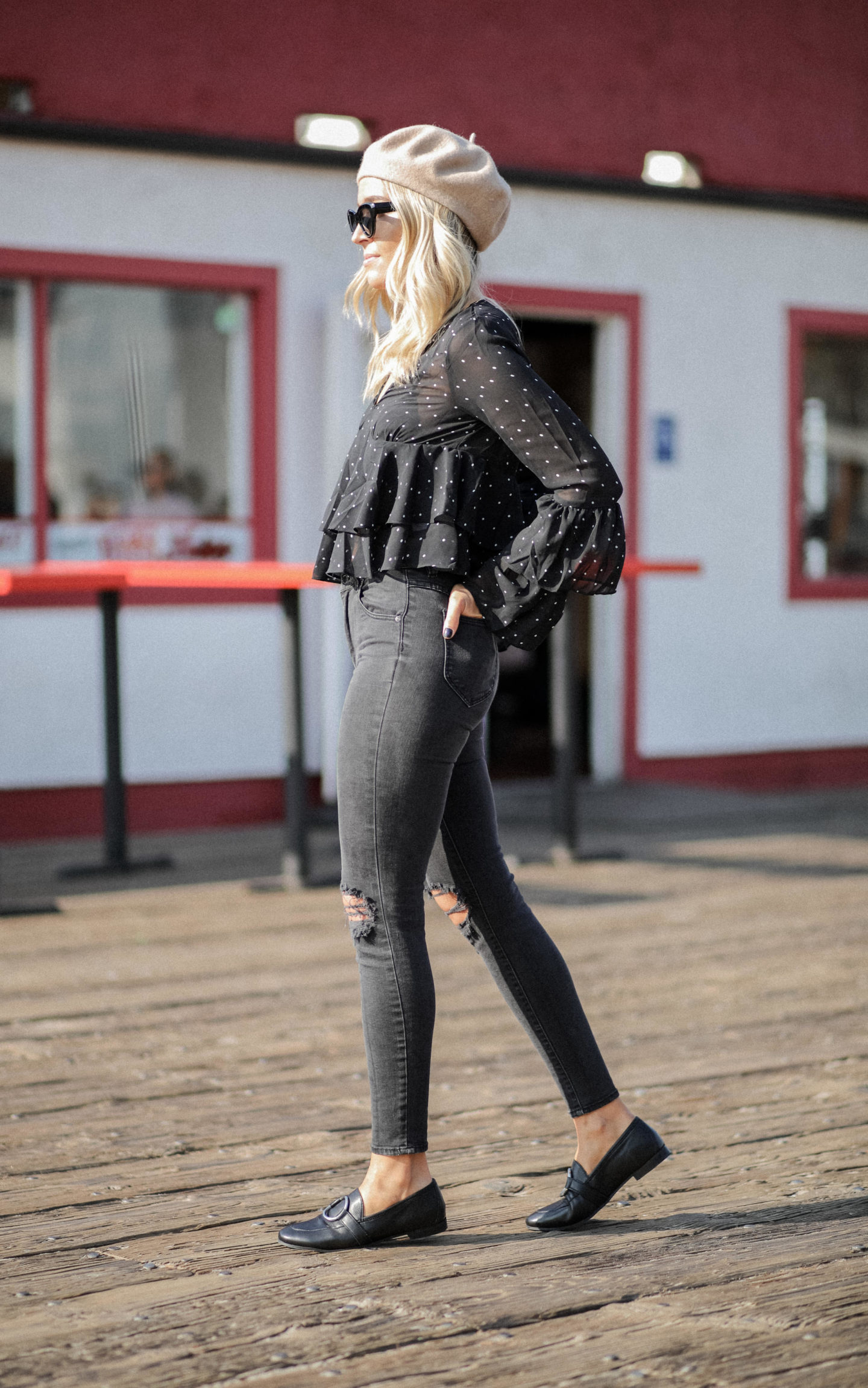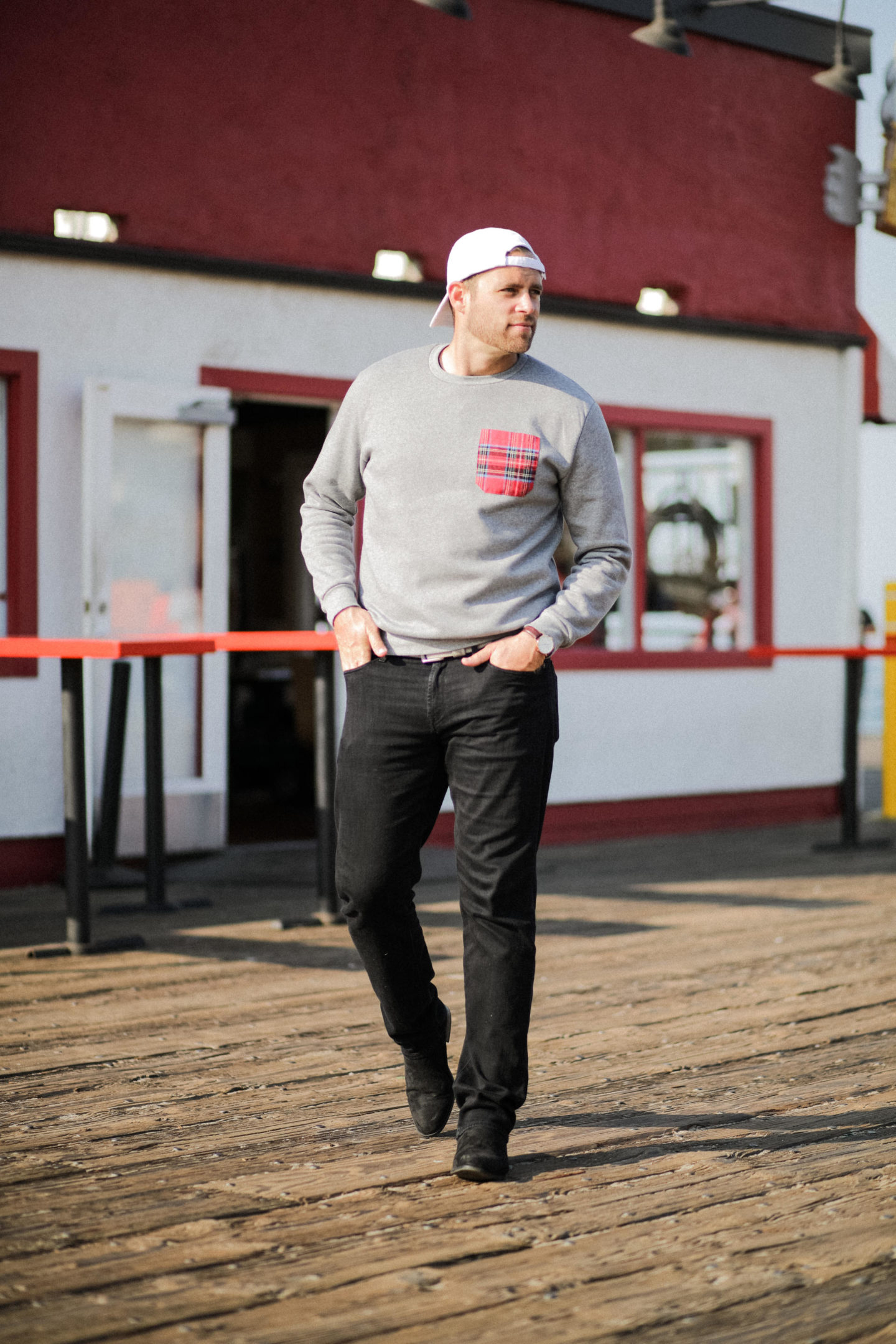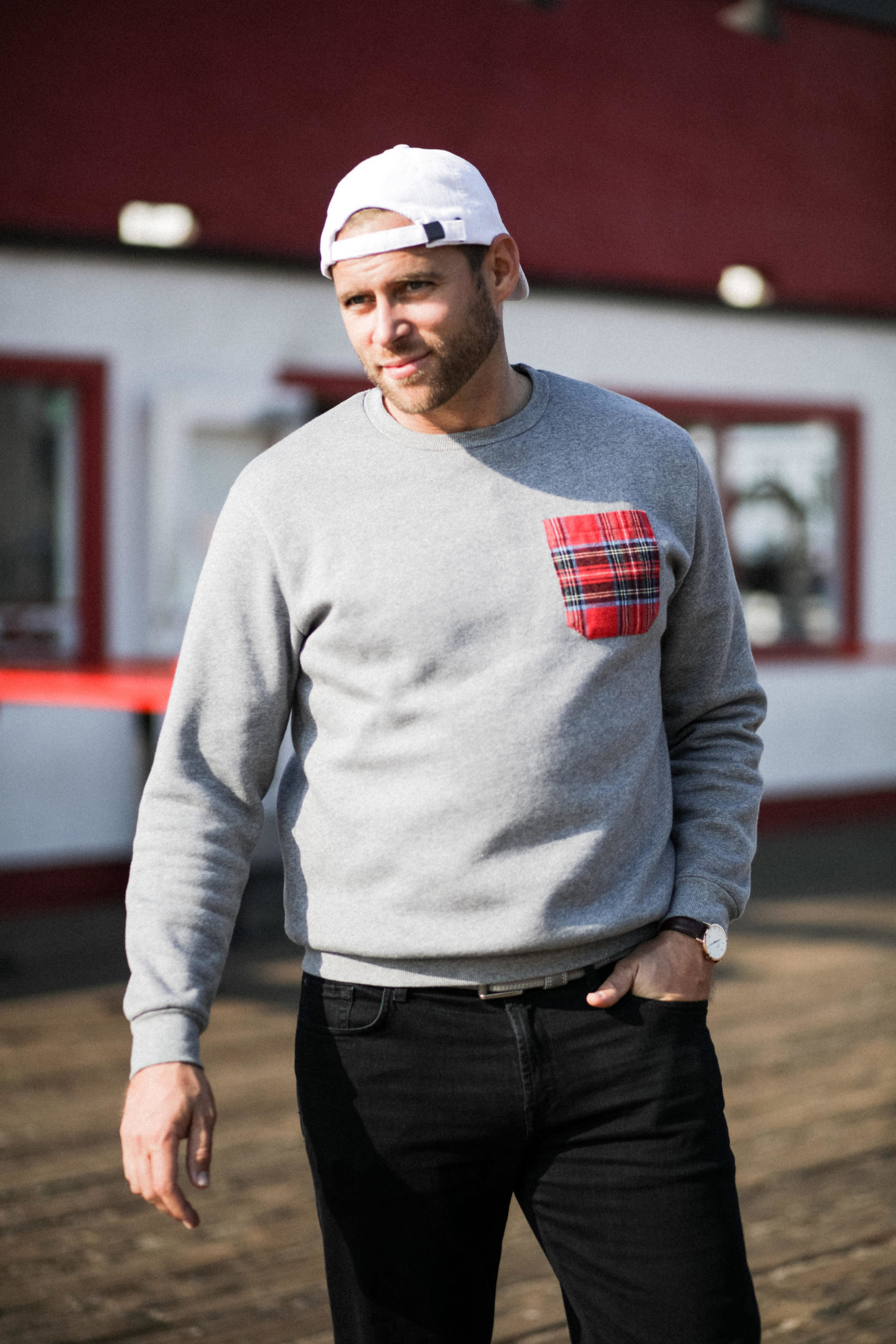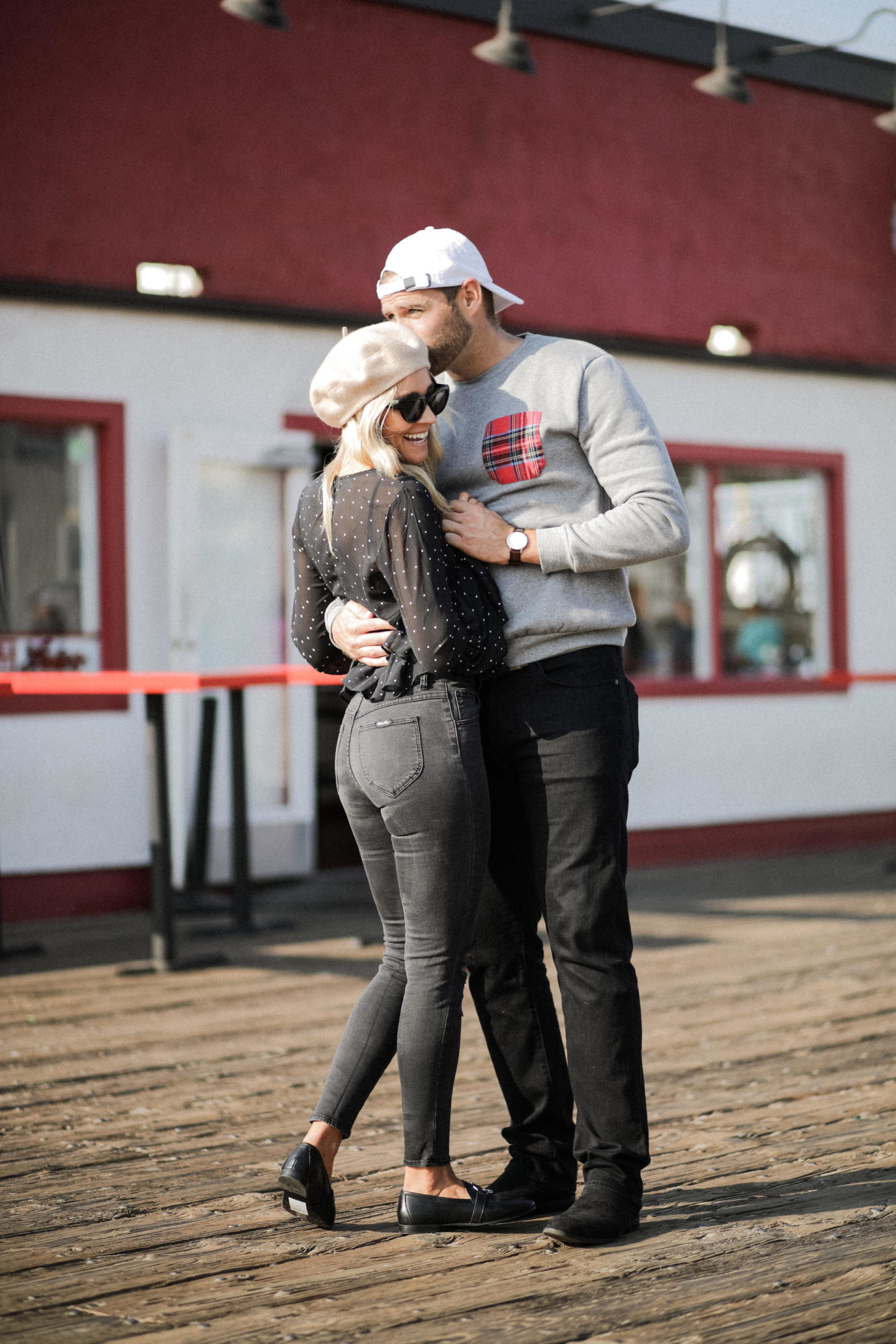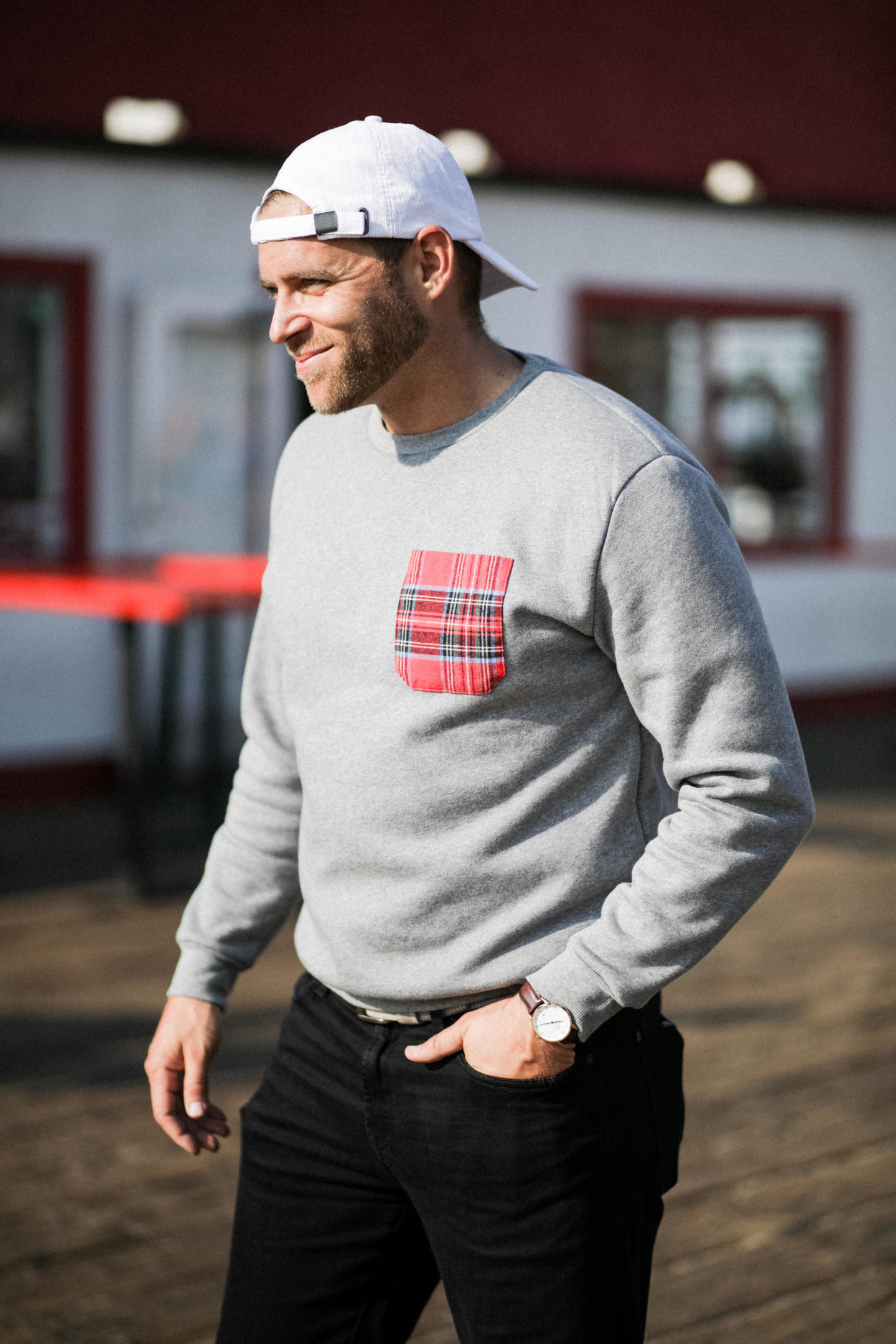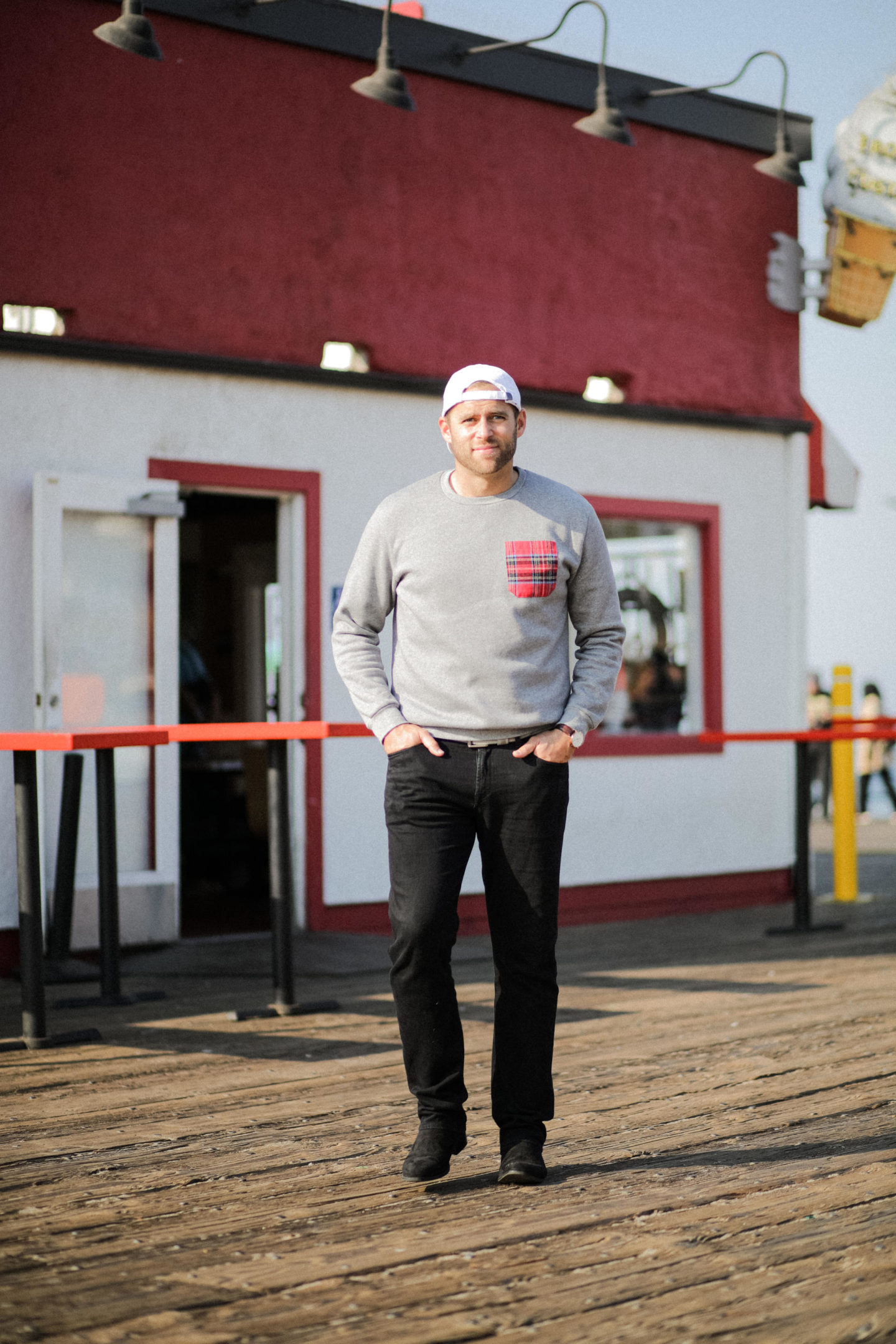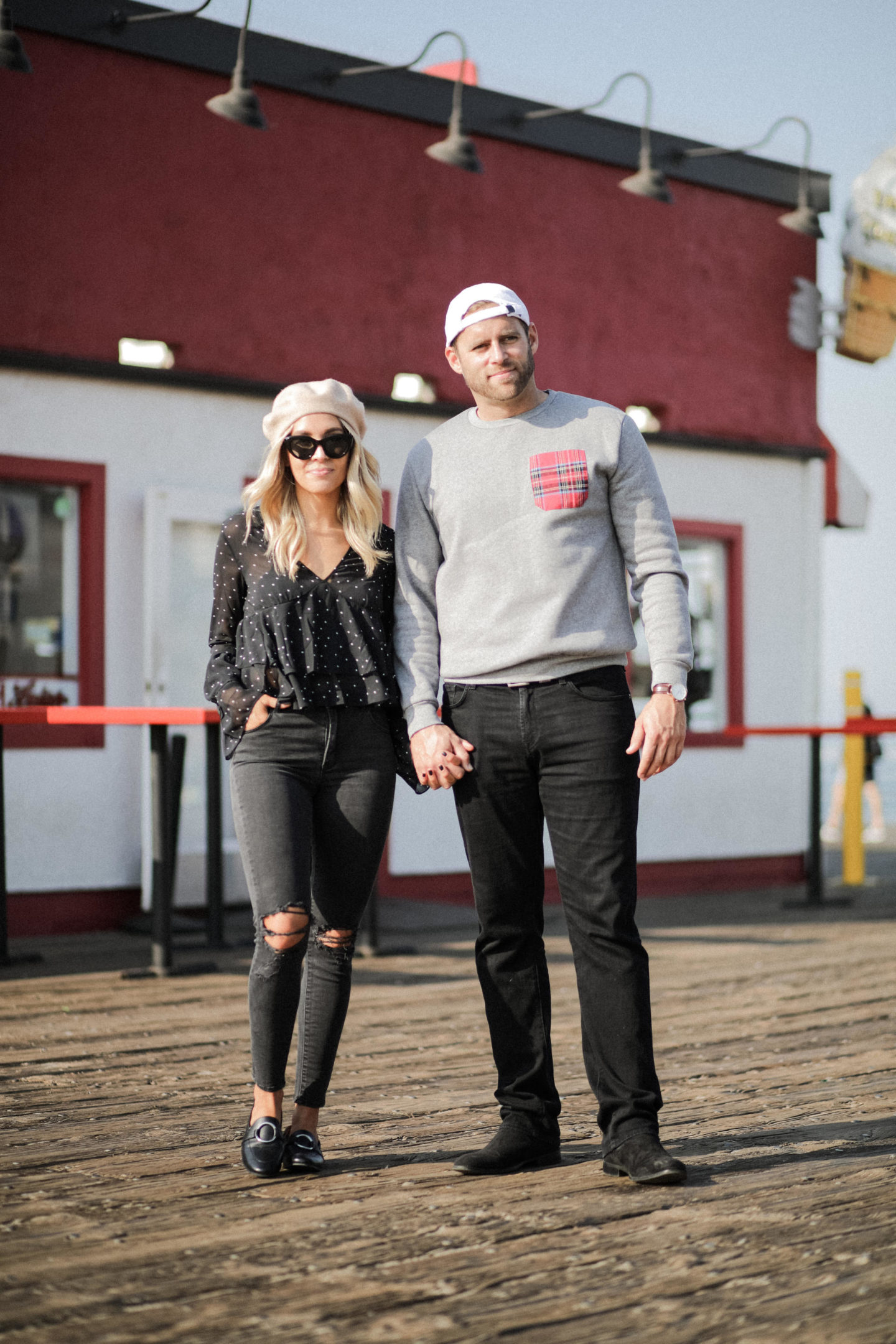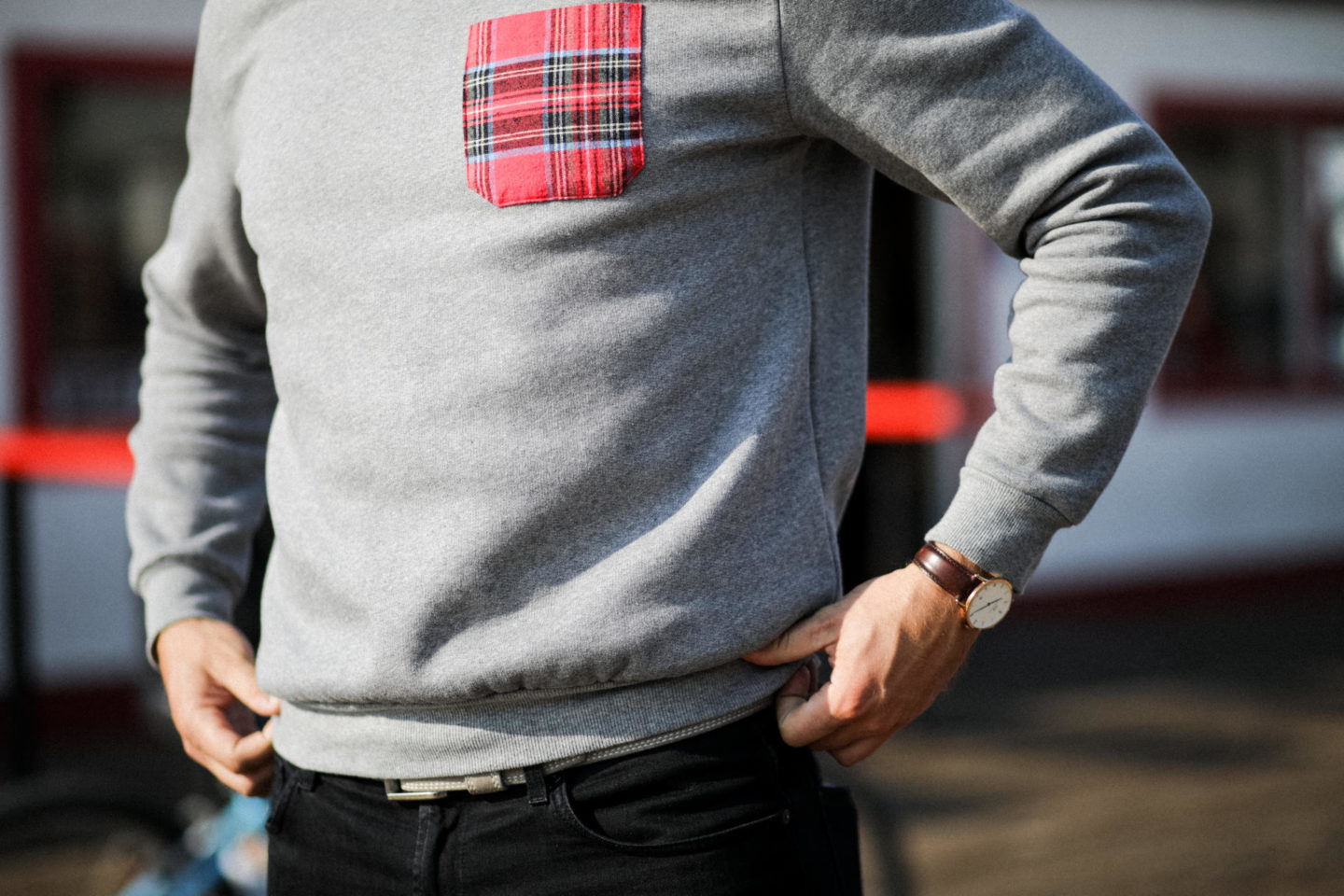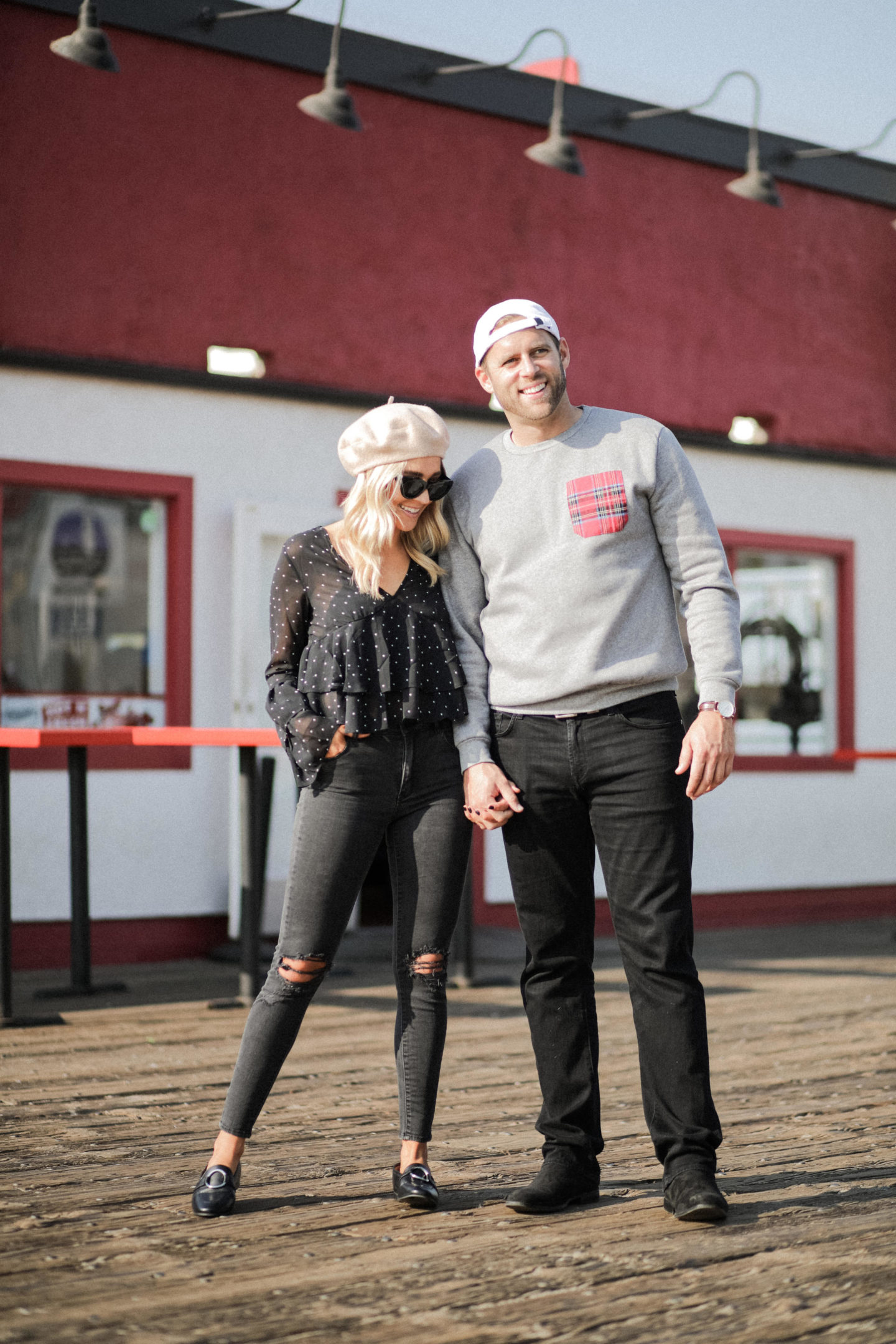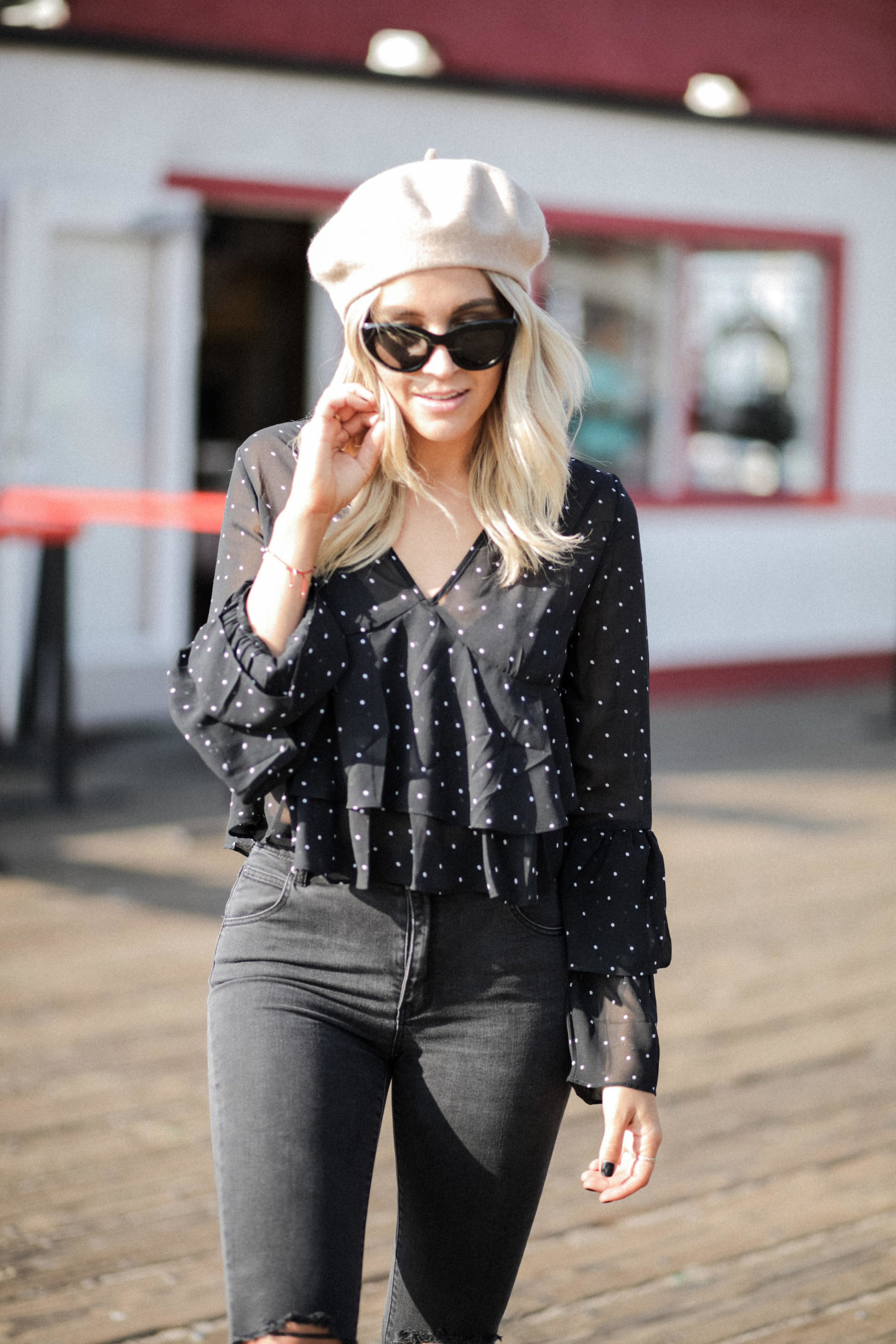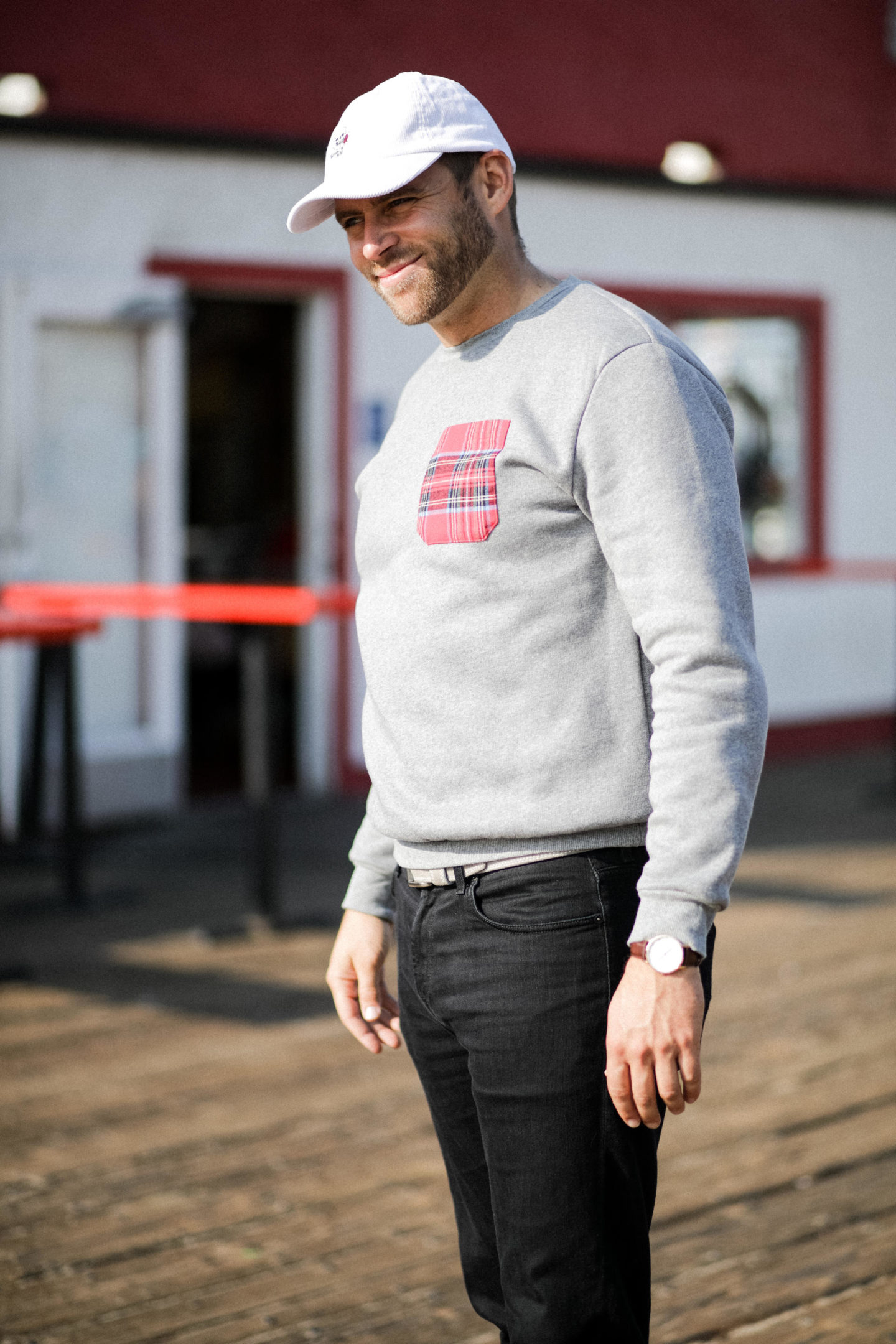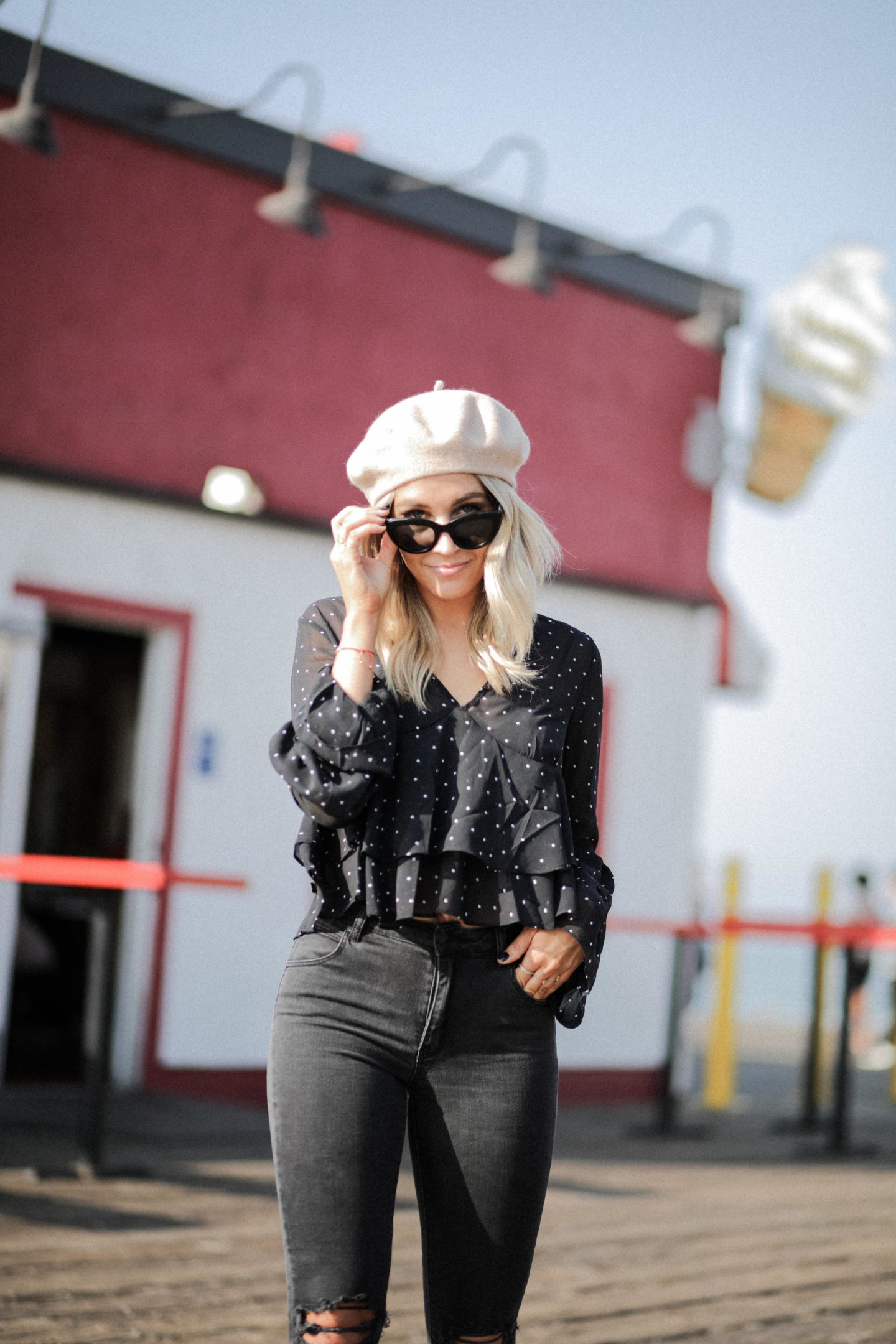 ---
HER
---
Beret, c/o Topshop and Stylinity | Top, c/o NAKD | Denim, c/o Rolla's | Loafers, c/o Topshop | Sunglasses, c/o NAKD
Shop Topshop pieces here!
TOPSHOP COUPONS AVAILABLE HERE
---
HIM
---
Sweater, Zara | Denim, 7 For all Mankind | Shoes, H&M | Hat, Bloomingdales

Photography by Clinetography