Beauty products have began to consume my life in the past year; from watching YouTube videos to find out how to contour (I still don't think I really know???) to hanging out in Sephora like I know what I'm actually looking for (but still refusing anyone's help even though I really don't know) beauty has been on my brain a LOT lately.
It's so exciting when you find a brand that you are true to. For example, this sunscreen from Hampton Sun is the only spray sunscreen I'll spend money on (besides Coppertone, okay, I admit…I will always love the smell way too much)…BUT, this stuff is INSANE. The smell is addicting, the way it wears on your skin doesn't come close to any other sunscreen, and I can wear it on my face without it turning into a grease ball. I am so so so so so in love with this sunscreen that I practically scream it at anyone who will listen. I also use it as perfume all summer long pretty much…so…shout out to all my beach bums who just love smelling like sunscreen…no shame in my summer game.
The funny thing about the above paragraph is that I basically vowed to ONLY spend my money on one product because of how devoted I am. Isn't it crazy that once we find something we're hooked on, we will do pretty much anything to get it? As in, spend more money on a nice product than say…buy the store's off brand and maybe donate the extra money we saved?
Hmmm…donate. Now that's something we don't bring up often enough! It's also something that I admittedly don't do enough. Granted, I donate my clothes like it's my j.o.b, BUT, donating cold hard cash is something that I never make a priority, and that's just downright sad!
I am SO excited to introduce beautykind.us to you guys. It's a website that sells the same brands as say, Sephora or Ulta, BUT they donate some of the proceeds from your beauty purchases to the cause of your choice! HOW COOL IS THAT?!??!?! It's so incredible that someone finally saw that there was a way to turn our excessive beauty shopping habits into something that actually benefits others at the same time!!!
I went to beautykind.us and did a mini summer time beauty product haul for my summer must-haves (aside from the products I snapchatted last night for skin & hair…which you must go look at because a blog is coming soon about them & I'm obsessed!).
Below you will see a few things that my skin needs to get through the harsh summer months to ensure it's hydrated, protected, & glowing!
---
After reading, head to beautykind.us to make your own purchase & donation, and receive 25% off your order with my code ASHLEY25!! (Valid until 6/1…so shop shop shop!)
---
EVIAN FACIAL SPRAY – I am a new user of this product but I love that I am able to spray a concentrated amount of moisture to my skin throughout the day to give it a revitalizing kick when my skin is feeling extra dry. The more I sunbathe, the more I try to keep my skin moisturized and hydrated…so being able to throw this in my purse or keep in my car for the harsh summer days is so important. It is also SO important to use after a long plane ride!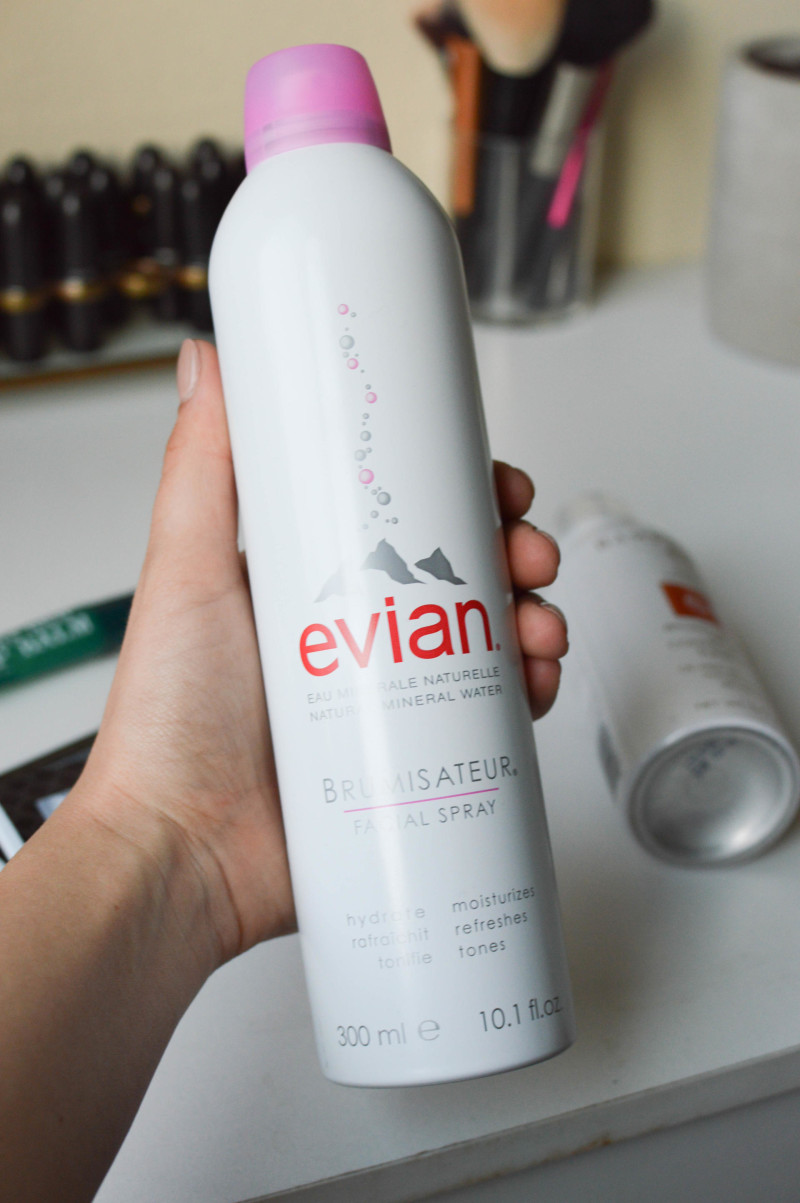 HAMPTON SUN 55 SPF SUNCREEN – Alright…see above for how OBSESSED I am with this ish. It not only smells phenom, but it's also oil free and feels SO silky on your skin. Not to mention it has ALOE VERA IN IT so it's literally hydrating your skin WHILE protecting it at the same time. It's also hypoallergenic and dermatologist recommended so what more do you need???? I'll tell you…you need THIS that's what you need. I promise you'll never go back.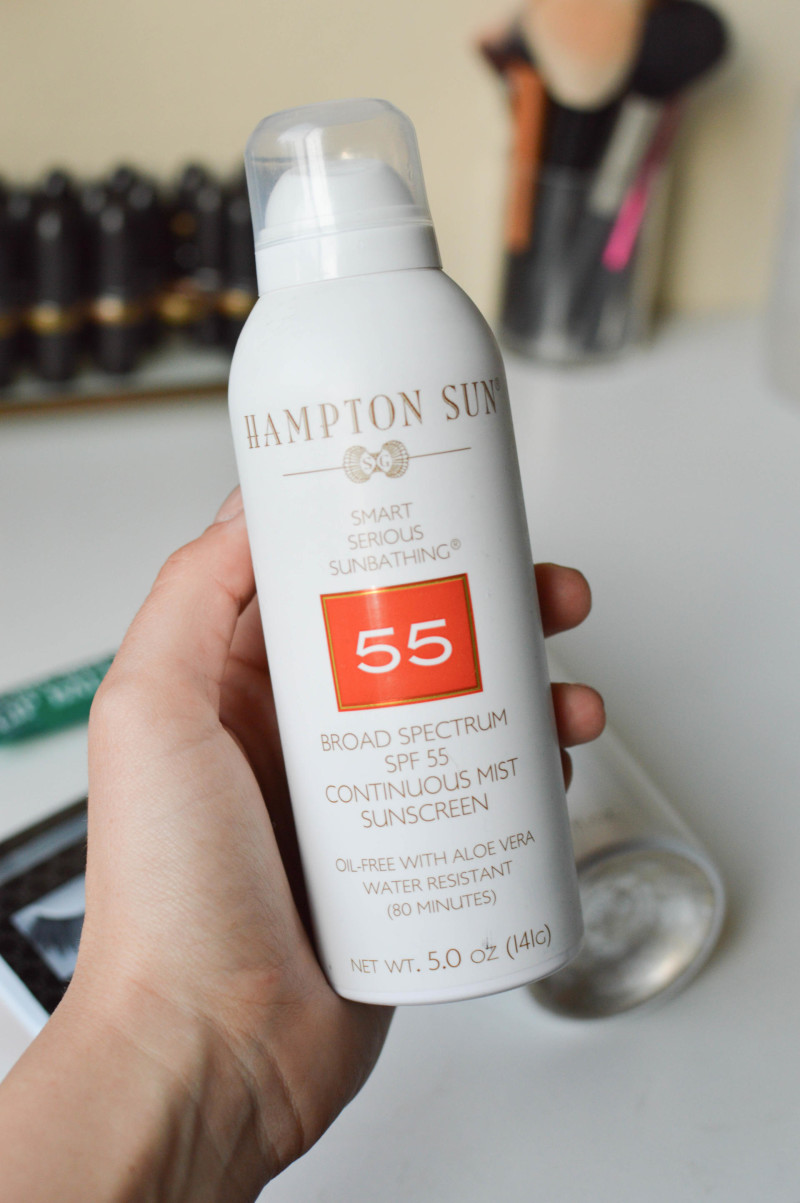 GORGEOUS COSMETICS EYELASHES (both versions are linked < over there) – Okay real talk. I put on falsies every time I go out on the weekends. It just makes me feel like a bombshell even if my outfit is questionable! There's nothing wrong with a little glam here and there, and I loveeeeee wearing fake eyelashes with little to no eye makeup when I'm tan in the summertime and channel my inner beach goddess and just float around the parties like heyyyyy I'm a bronzed babe (is that visual clear enough???? lololol) So yeah, secret's out. I'm a fake eyelash obsessed girl! (PS. taking the time to apply individuals is SO WORTH IT. Granted, it can take me like an hour, buuuut they look super natural and actually stay on longer if you can sleep like a mummy! Try it!)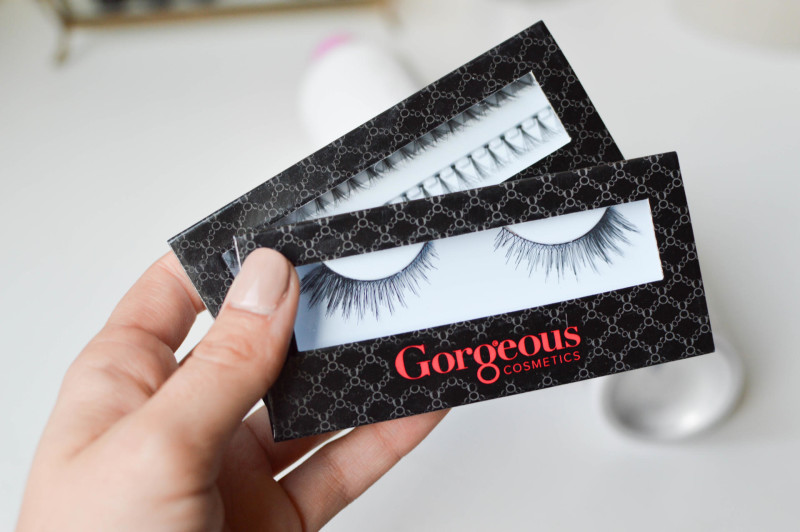 CLARK'S BOTANICALS ULTRA RICH LIP BALM – Anyone else feel like they can only wear lipstick one day a week or else your lips are like sandpaper? Don't even get me started with what the sun does to my lips in the summer…Clark's Botanicals to the rescue. This lip balm feels like water when you put it on, and it's so so nourishing. It makes me just want to apply and reapply all day long. Which my lips are thanking me for anyways, so it's a win win.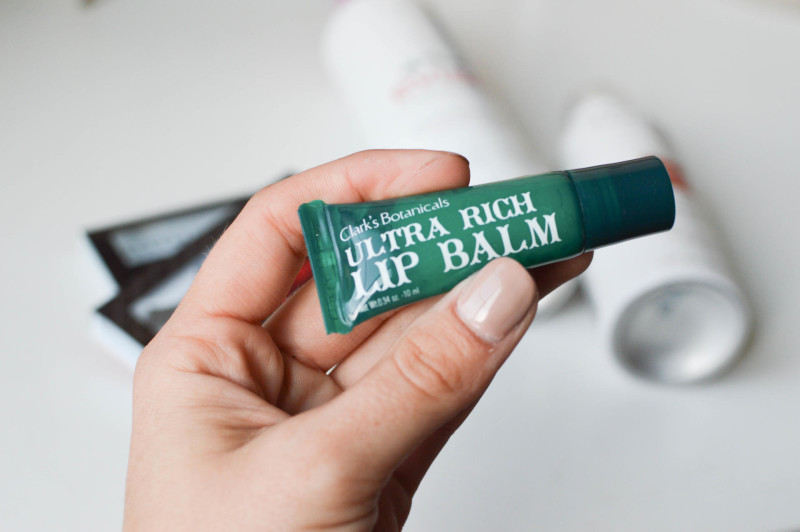 So there you have it! That's a look into my summer beauty regimen, and I am a firm supporter & believer in all above products. If you have ANY questions at all, snap, tweet, or email me! I love hearing from you guys everyday!
Products c/o Beauty Kind