FUR coats have been my latest obsession.
Faux of course. But an obsession nonetheless.
Is there such thing as too many faux fur coats for one to own? In my opinion, no. But in my closet's opinion…max capacity is 3, tops.
*The struggles of living in a tiny house* (did you see last nights APARTMENT TOUR post?! GO LOOK/WATCH!)
Until I finally get my dream closet (one day, one day), THIS emerald gem is pretty much my closet's shining star.
I want to wear it with everrryyythinnggg. I guess you could say since I purchased this at the Zara sale, GREEN has become a neutral to me. Which I never thought I'd say. Like, ever.
But here I am! Styling it yet again – if you're sick of it, turn away. Because I don't see myself retiring it anytime soon.
I chose to pair it with these awesome distressed hem jeans from K Sera Boutique which is a chic street style look that brings the coat down to a more casual level.
Simply throwing on this black camisole (with a mesh triangle front that you can't see unfortunately) and black sock booties (which are SO comfortable, have you guys tried any on yet? Highly recommend) was SO easy and made me feel like I could take this look from day to night pretty easily.
I could talk about this coat for hours but I'll stop here because I think I look at it like all of our parents all look at us…you know? Like it can do no wrong in my eyes, but someone else could be sitting there like okkaaaay we get it you're obsessed let's move on.
So that's all for now. Go watch my apartment tour! 🙂
PSA: I'M DOING A GIVEAWAY TOMORROW ON MY IG THAT ALL YOU WELLNESS/HEALTH BABES WILL TOTALLY LOVE. So stay tuned 😉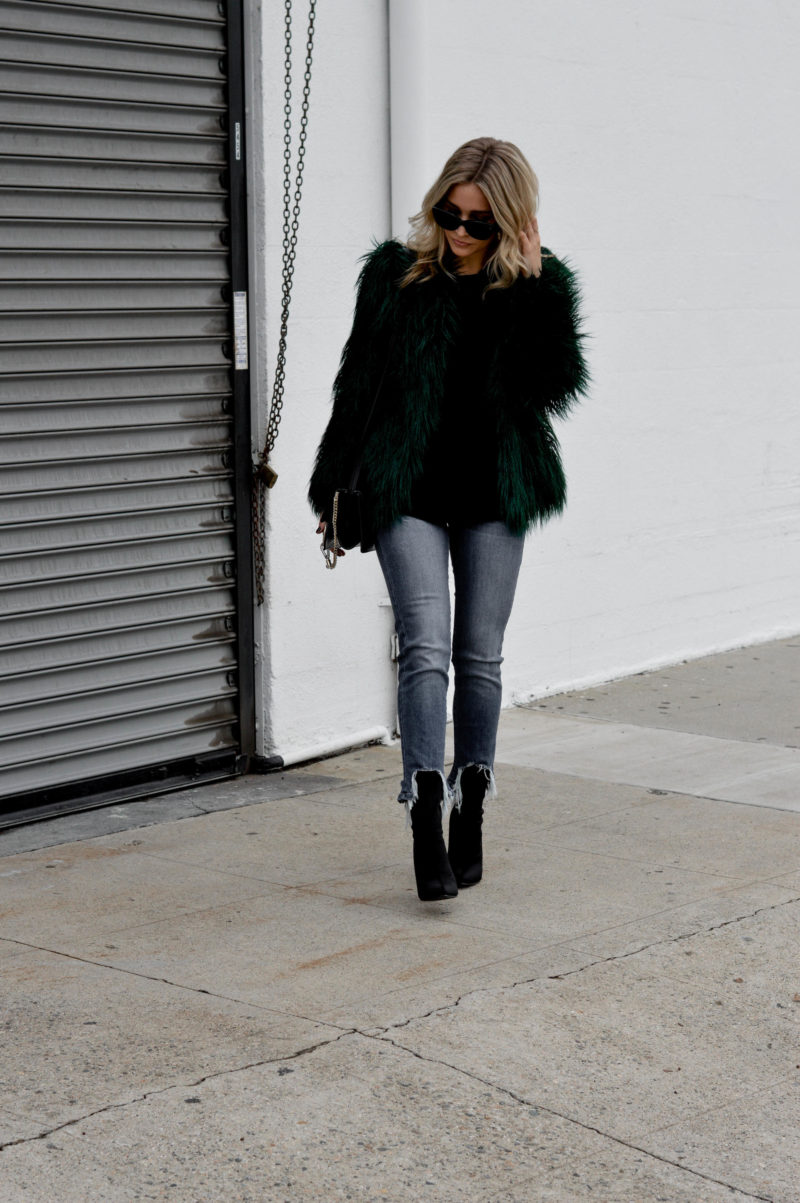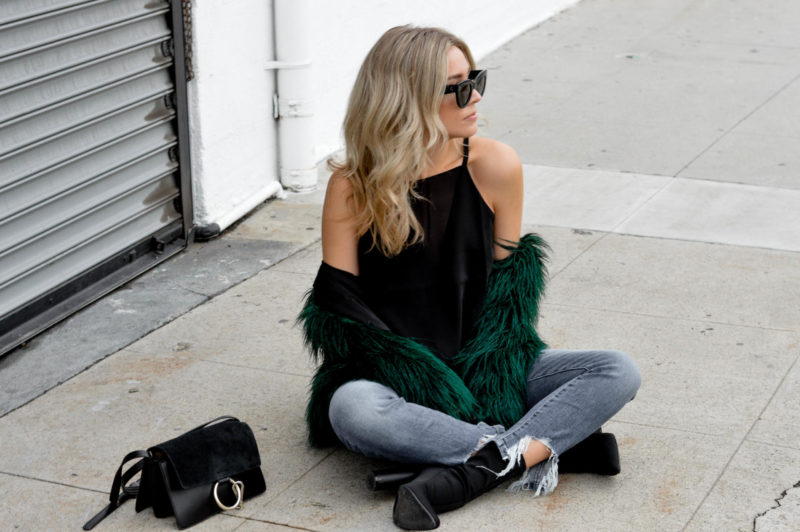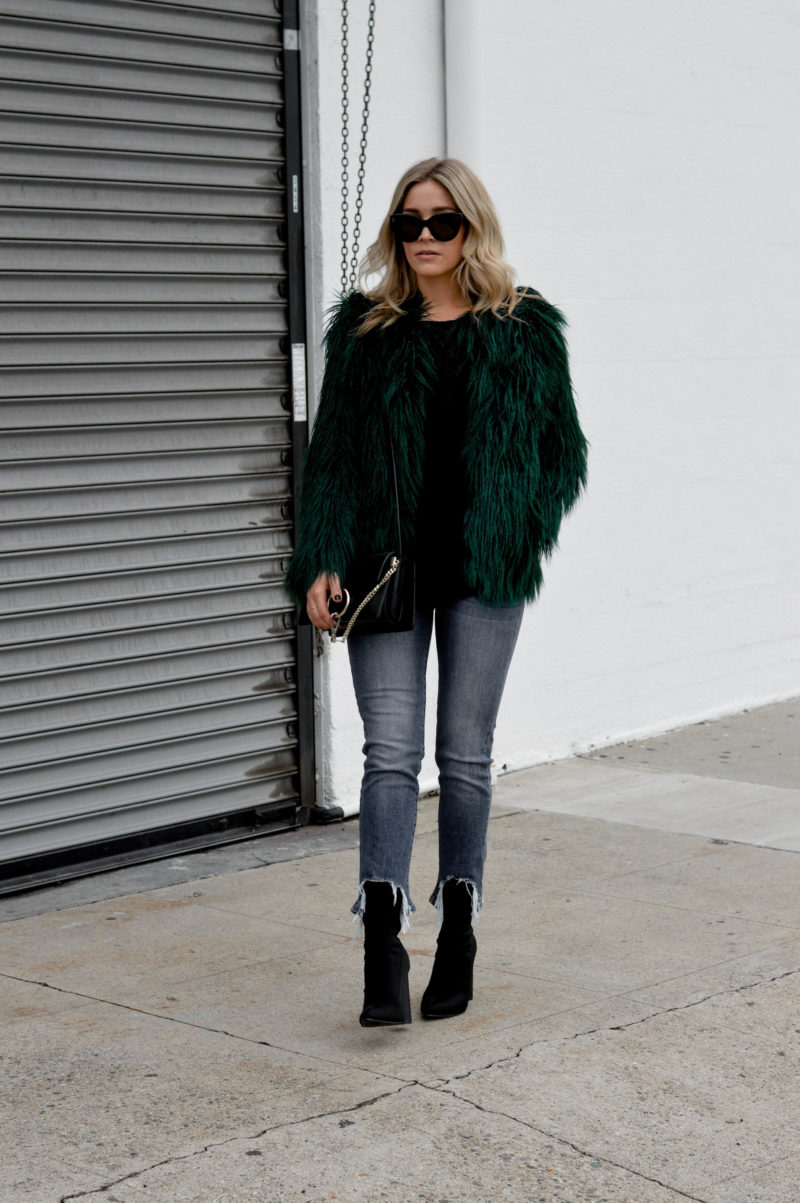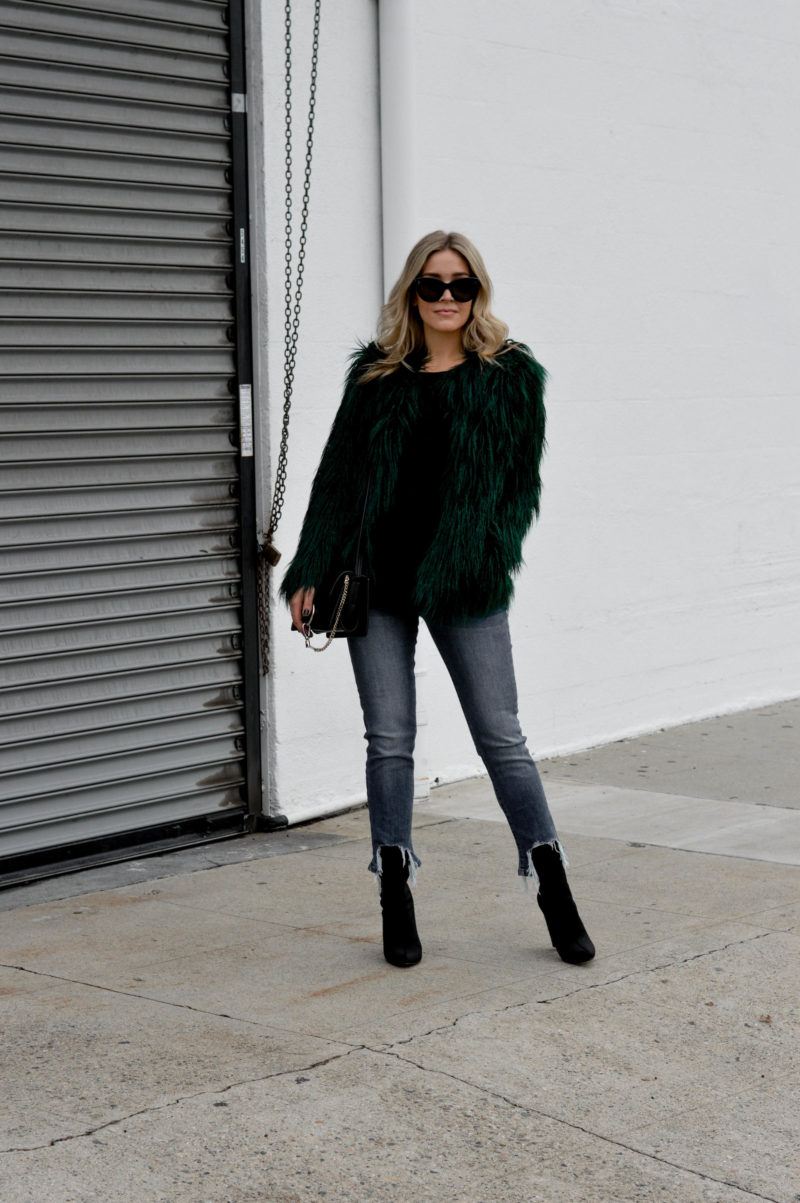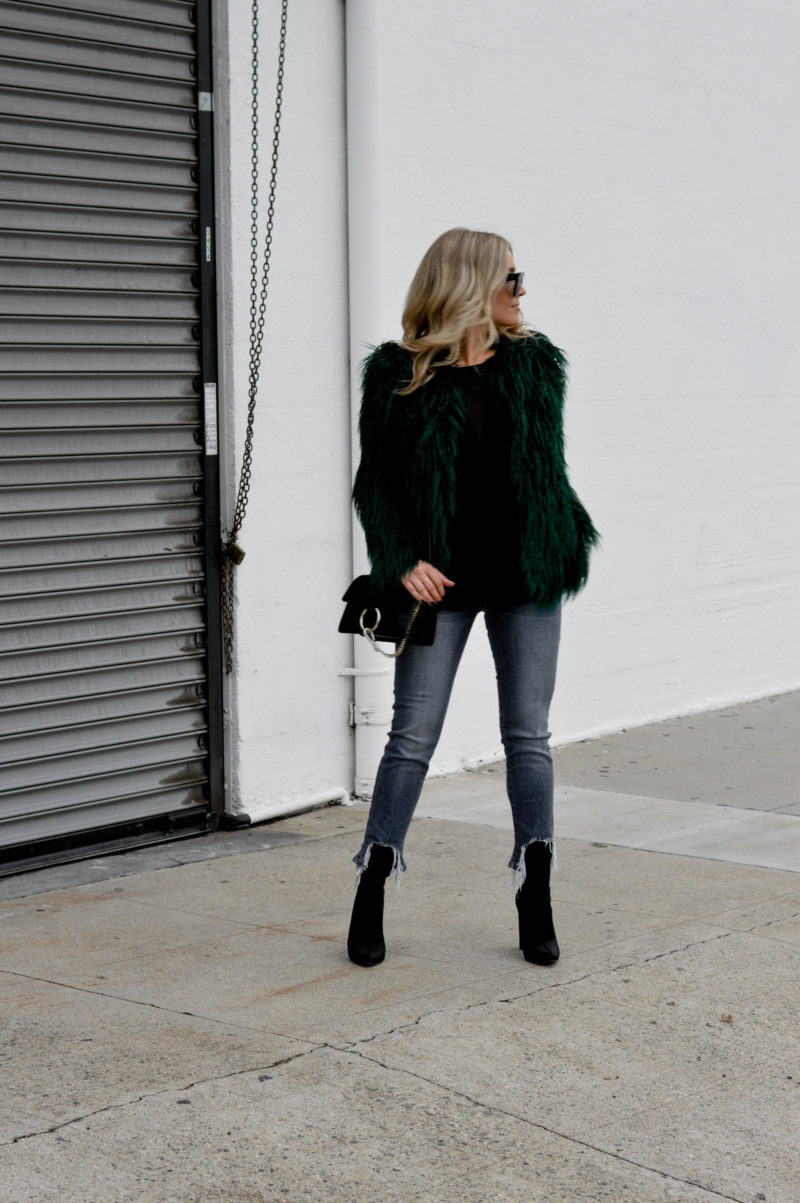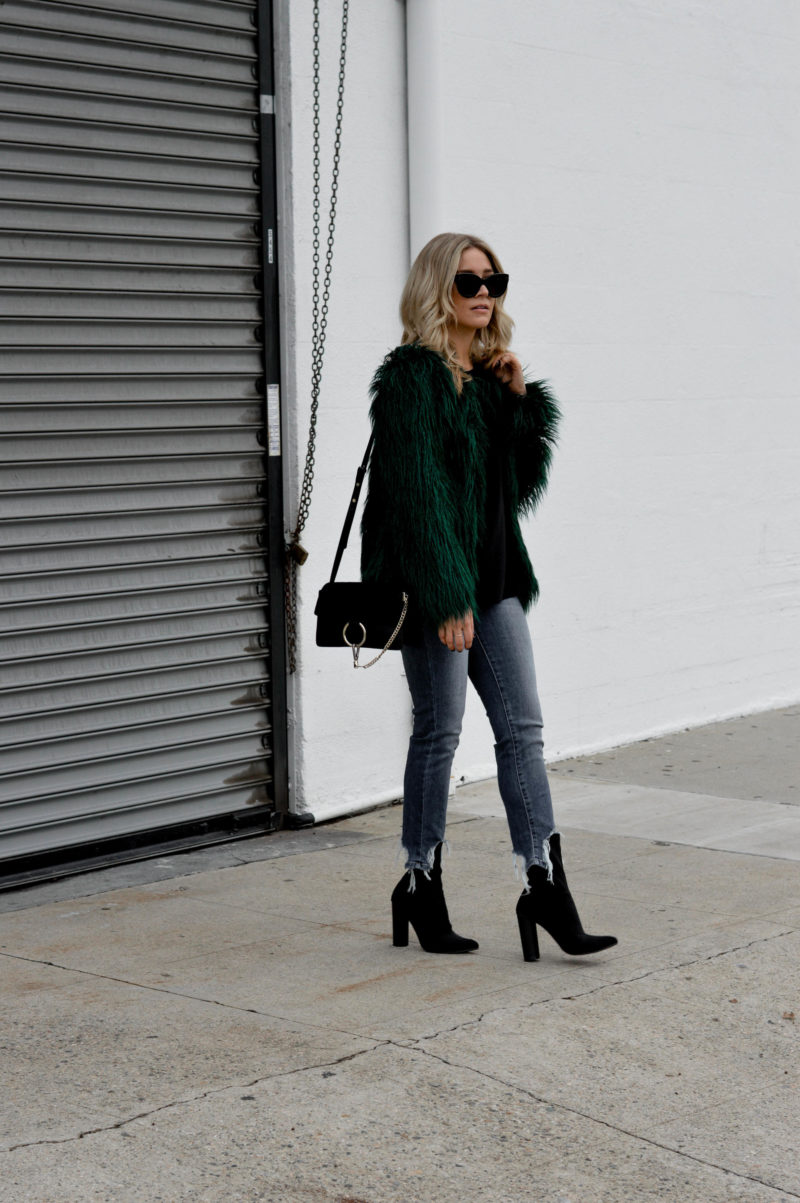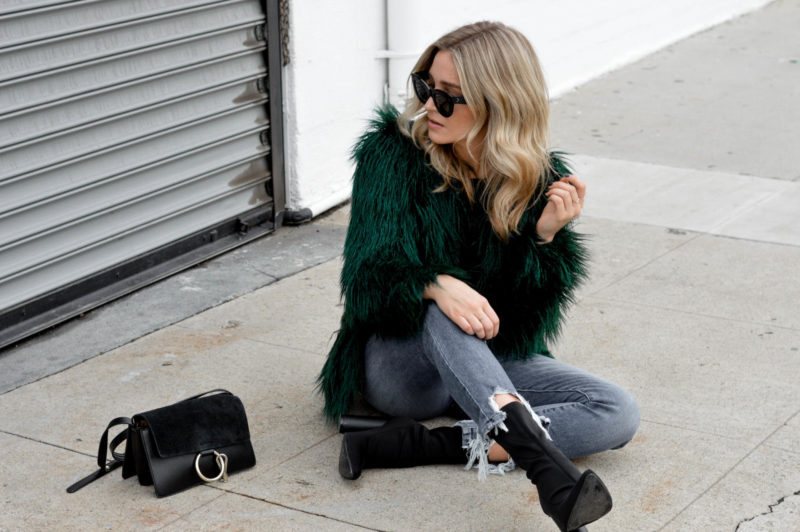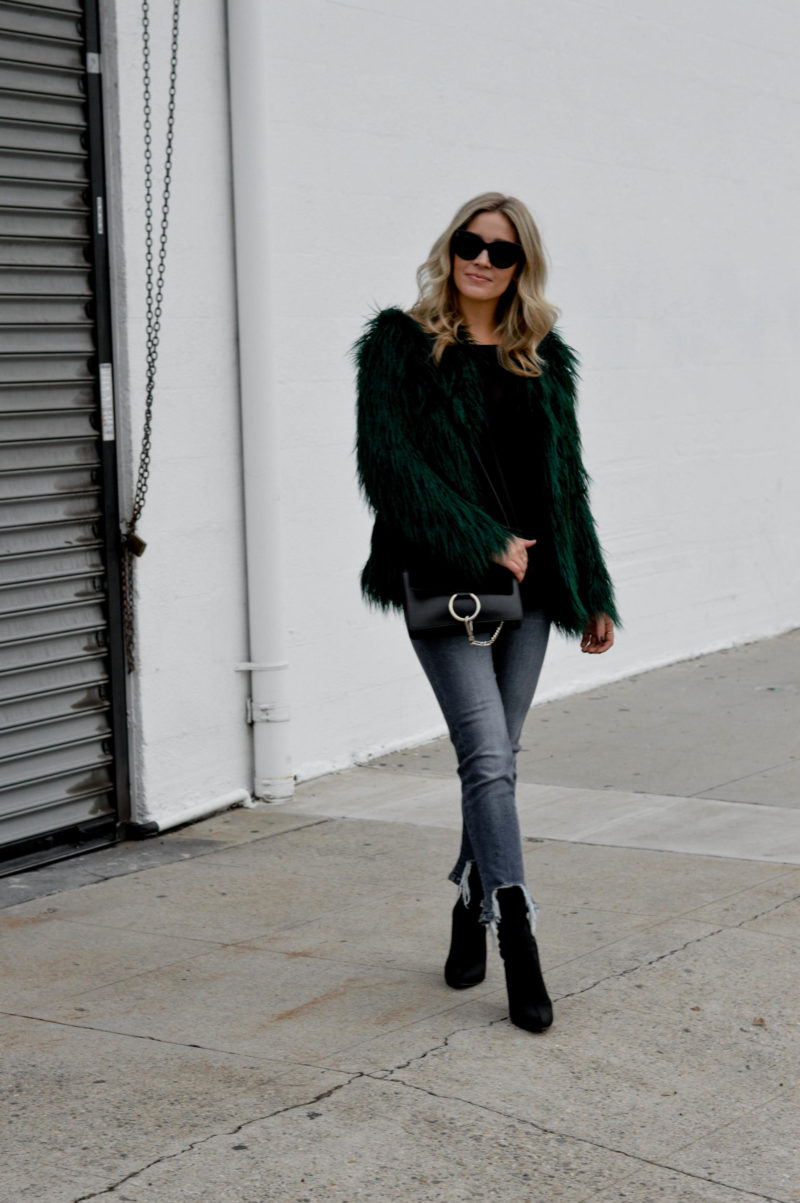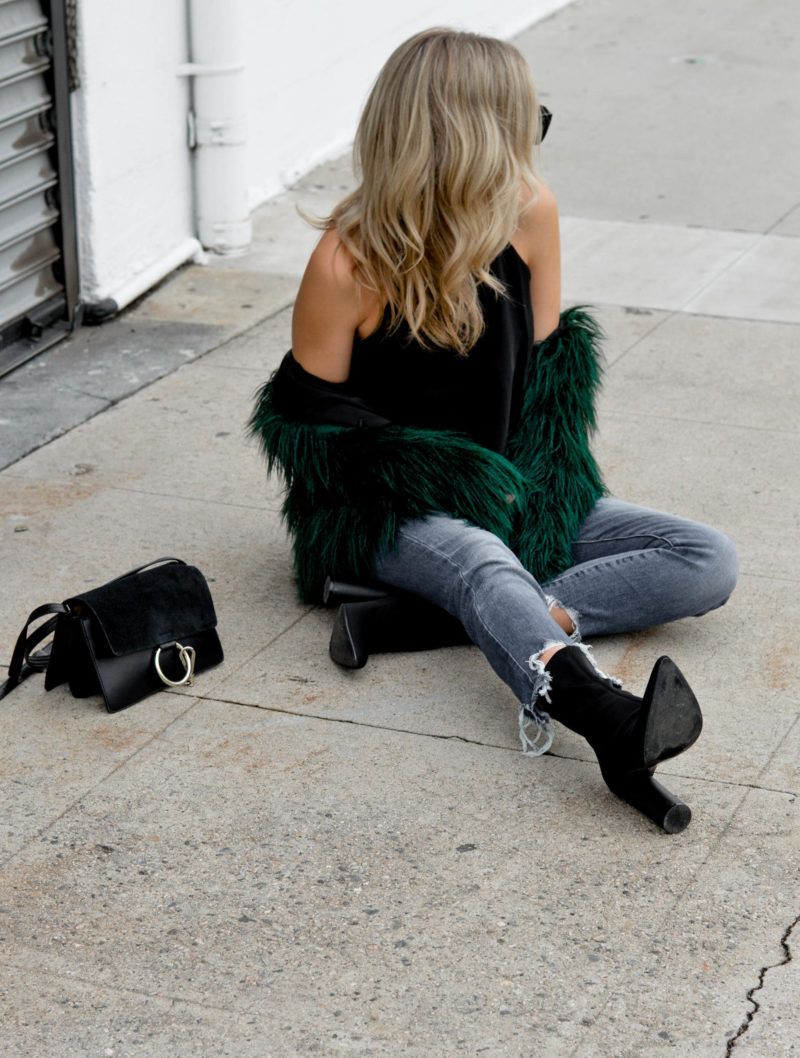 Jacket, Zara | Top, c/o Cooper & Ella (ON SALE IN ALL SIZES) | Pants, c/o K Sera Boutique | Bag, c/o Anna Xi | Shoes, c/o Windsor | Sunglasses, Amazon
Photos by my incredible mama xoxoxoxo