The time has FINALLY COME.
I am taking you guys on a tour of my tiny little studio in Santa Monica. AND, giving some visual advice on how to decorate a studio, on a MAJOR budget (nothing you see in this post exceeds $200…minus the dresser, bedside table, and bed…which I've had since high school!)
Despite its small square footage, I truly cannot believe how perfect of a spot it is for me.
I'm walking distance from my favorite coffee shop, from some of my favorite happy hour spots, from the BEACH, and even from Brennan's apartment!
Not to mention I live close enough to work that I am now officially a bike commuter.
I couldn't imagine anything better for the season of life that I'm currently in.
Sure, a bigger apartment would be nice. Duh.
But I only spend mornings and evenings in my studio. It's just me, myself, and I. Why would I spend ALL of my money on a place that I don't even spend that much time at?
I'd much rather spend my money on a tiny place located in the most ideal area possible so I can get the MOST out of my rent payment.
i.e. morning runs on the beach, afternoon coffee breaks at THE BEST coffee shop you'll ever visit, walking to happy hour and farmers' markets, evening date nights spent on bike rides, the list goes on.
---
Quick story time on why this studio is even more special:
This place is truly a god-send.
I found out my best friend of 13 years and roommate of 4, was officially moving to the East Coast on the SAME DAY that I found out I got a raise at work that would provide me with just enough money to live on my own (within a tight budget of course).
The funny thing (at the time it was NOT so funny) was I found out about my roommate an hour before I found out about my raise.
So naturally, I called my mom and literally had a hysterical panic attack. Frantic to figure out what I was going to do when my roommate left in a month and how I was going to support myself.
MIRACULOUSLY I got my raise the next hour.
My panic level dipped to a solid 5, but I was still freaking out on wtf I was going to do.
It was a Friday night and me and my roommate decided to celebrate/mourn the thought of splitting up with some wine and a movie.
I was on Craigslist and noticed a new listing on the map dead center in the area I had my sights set on.
I IMMEDIATELY emailed the landlord, and set up a meeting for the next morning.
He was confused on how I even found this listing because apparently it wasn't even going up until the following Monday.
Coincidence? Or literally God being like "YOU'RE GOOD I GOT YOU CALM DOWN."
And that was that! I took the application, and the next day I was approved and signing the lease!
Home sweet home.
---
So it's not really new…in fact we're comin' up on a year in a couple months. Woah.
However, it's truly taken me this long to get it to a point where I'm happy with every single aspect of it!
Be prepared because this blog is looooonnnnnngggg. But I'm going to do my best to show you how I made my tiny studio cute, functional, comfortable, and as spacious as possible.
---
BEDROOM
---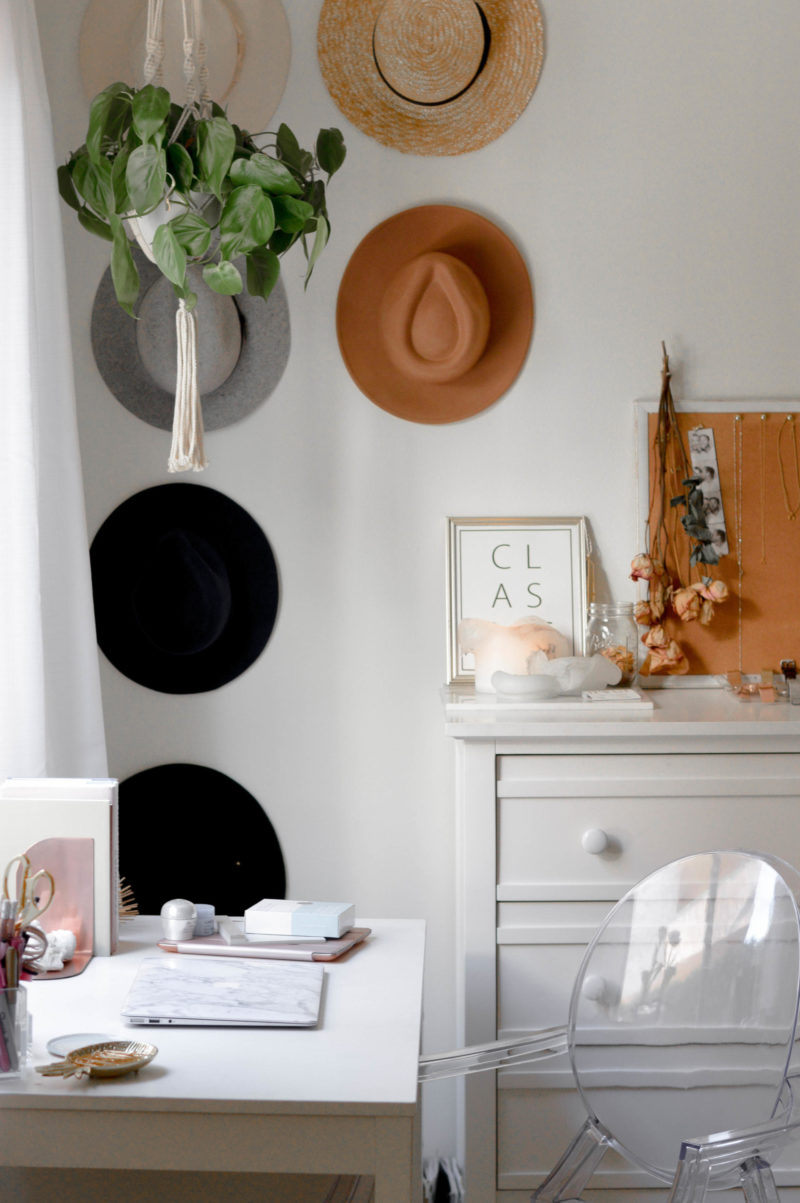 Marble Computer Skin | Ghost Chair | White Desk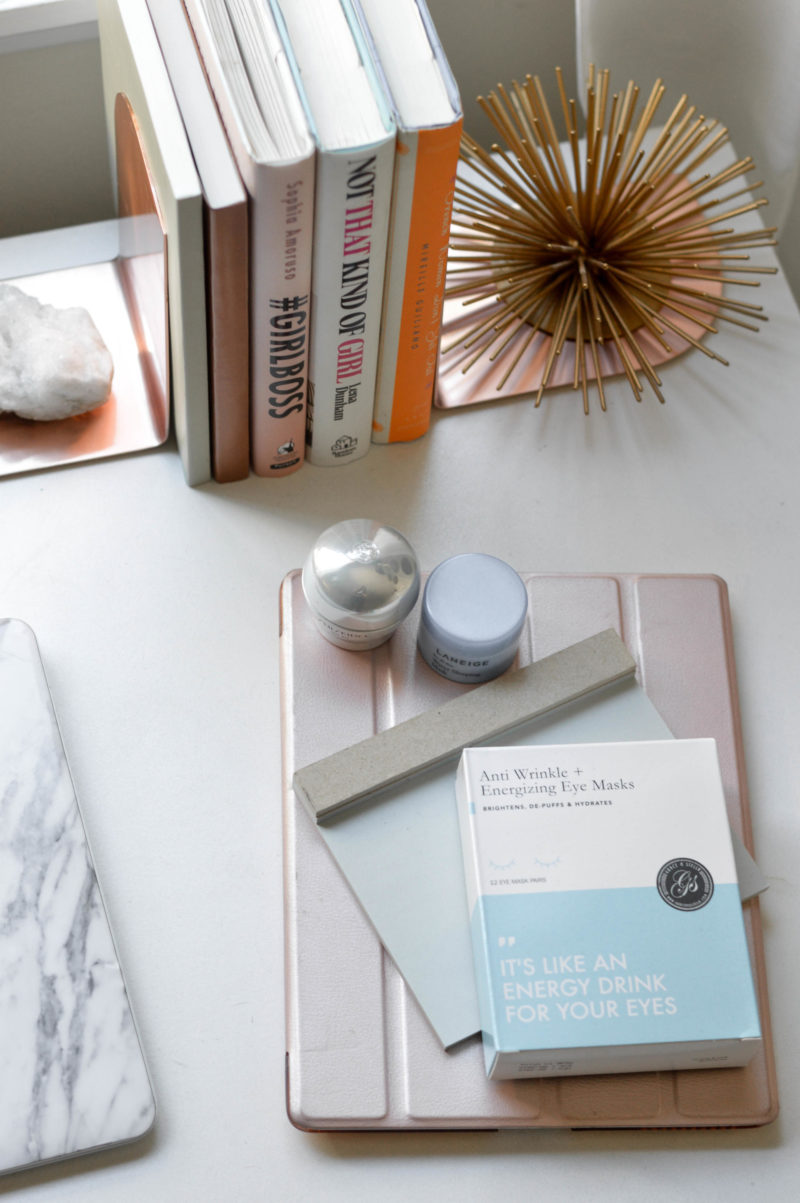 iPad Cover | Eye Masks | Gold Sea Urchin | White Quartz | Copper Bookends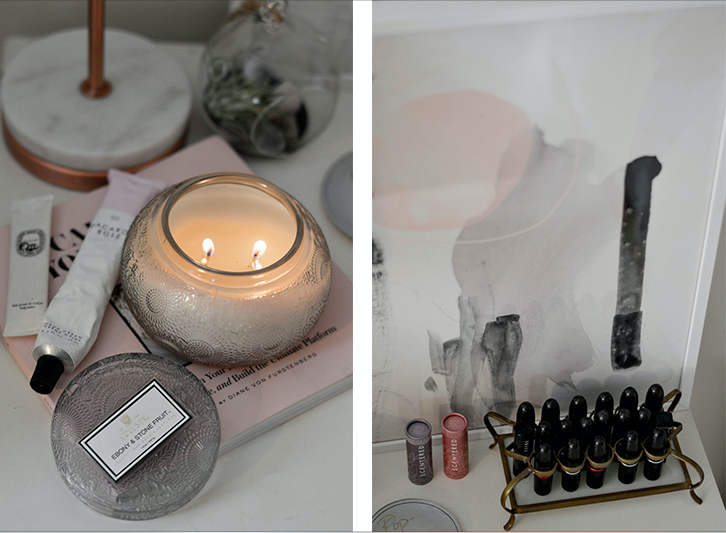 Marble Lamp | 'Capture Your Style' Book | Voluspa Candle | Macaron Rose Hand Cream | Scentered Therapy Balm | Lipstick Holder | Art Print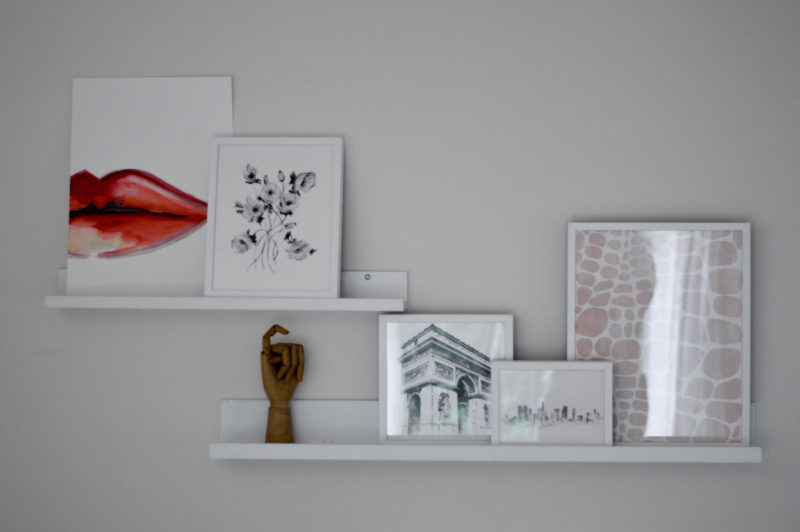 Floral Print | Paris Print | LA Skyline Print | Pink Print | 24″ Shelf | 36″ Shelf | Vintage Hand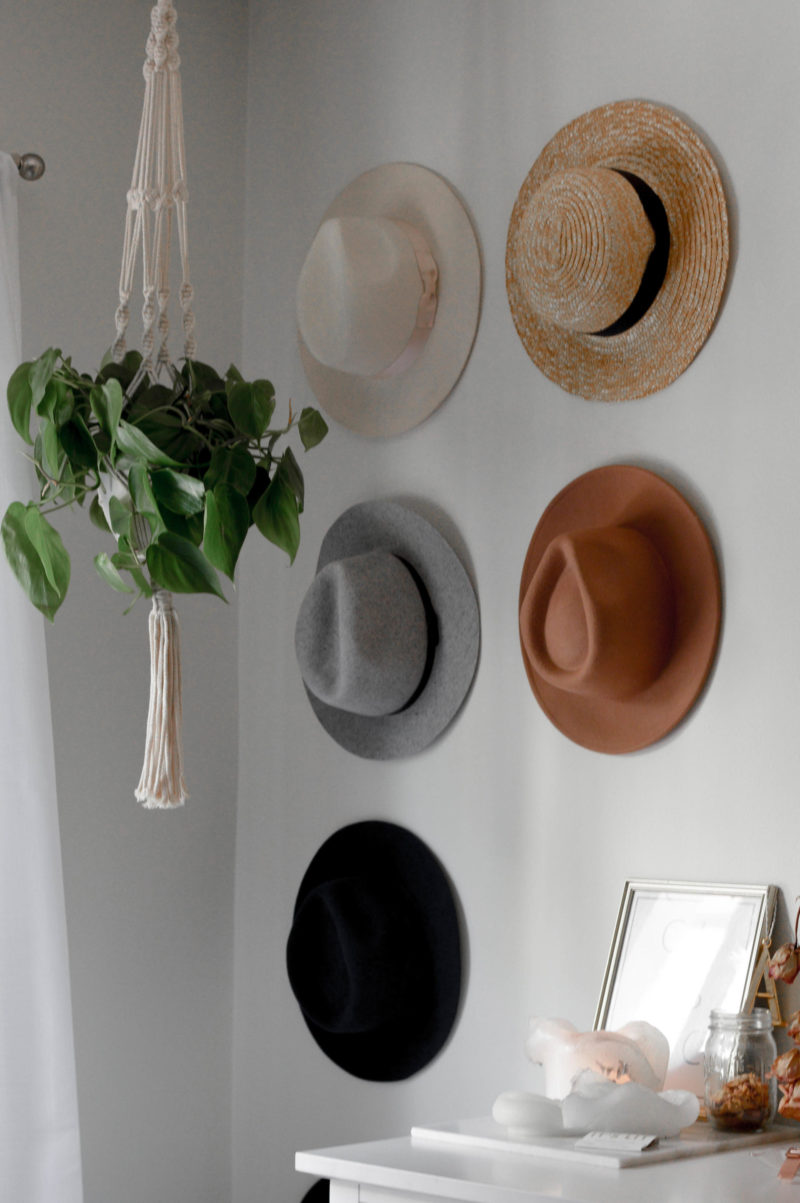 Macrame Plant Hanger |Ivory | Boater | Grey | Camel | Navy | Black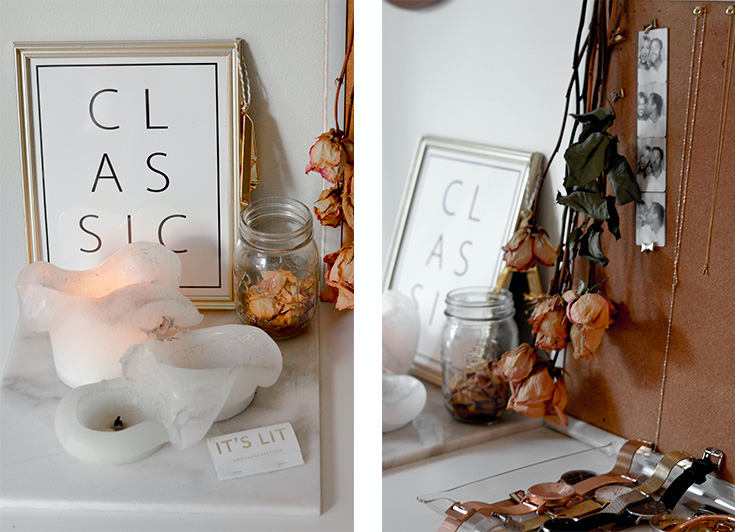 'Classic' Print | White Candles (Small, Medium, Large)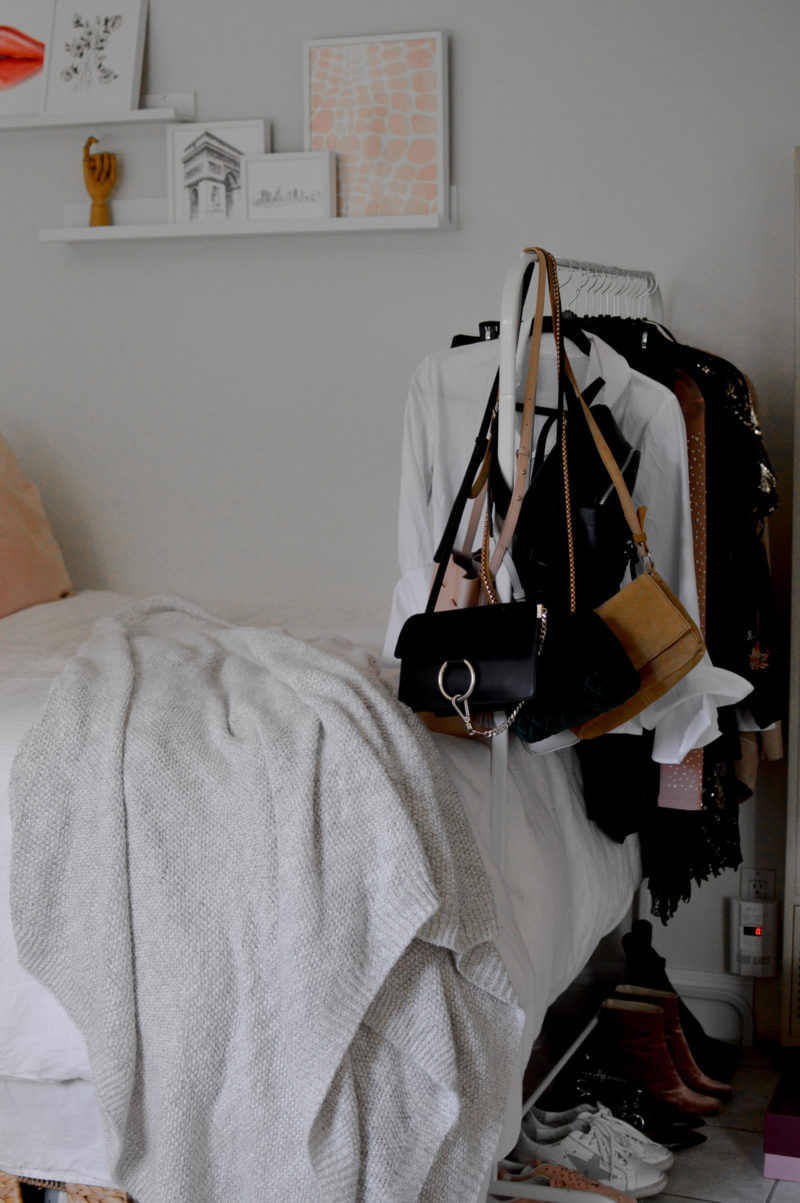 Grey Throw | Clothes Rack | Black Velvet Hangers | Cowhide Rug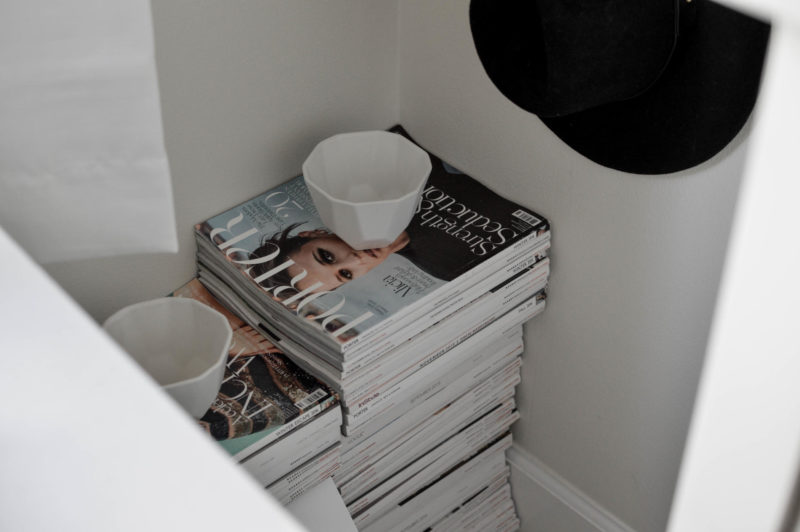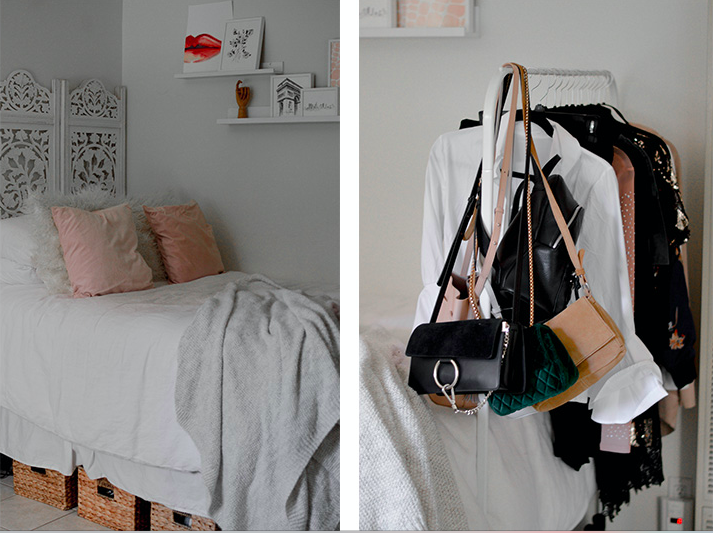 Hypoallergenic Sheets (Stain, Wrinkle, and Fade Resistant) | Linen Duvet Set | Fur Pillowcase | Pink Velvet Pillowcase | Wooden Screen (Used as a headboard) | Baskets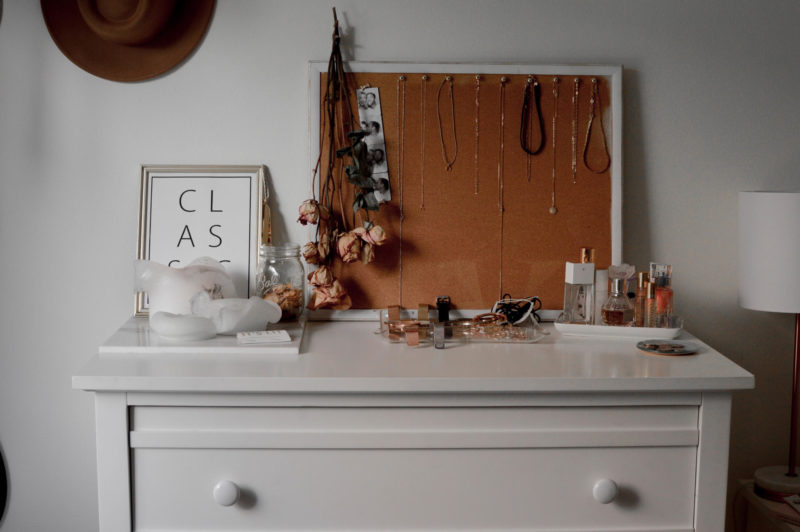 White Dresser (Similar) | Cork Bulletin Board | 'Classic' Print
---
KITCHEN
---

Basket Storage | Hand Soap | Dish Soap | Marble Paper Towel Holder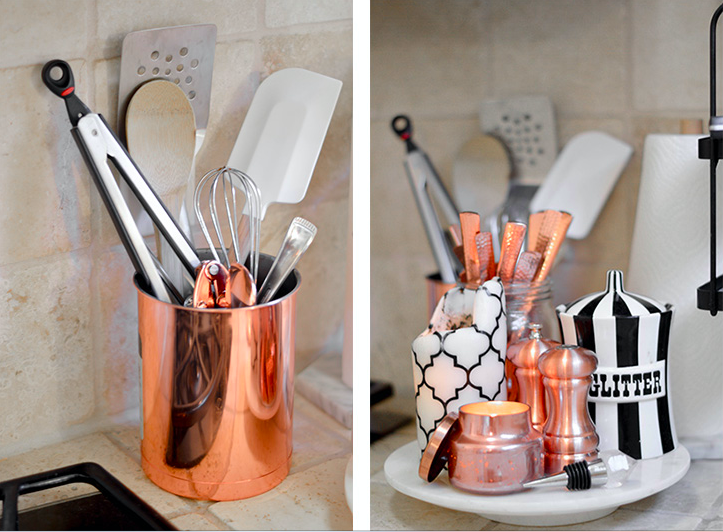 Copper Utensil Holder | Copper Can Opener | White Spatula | Marble Lazy Susan | Copper Candle | Copper Flatware | Copper S&P Shakers | 'Glitter' Canister | Crystal Wine Stopper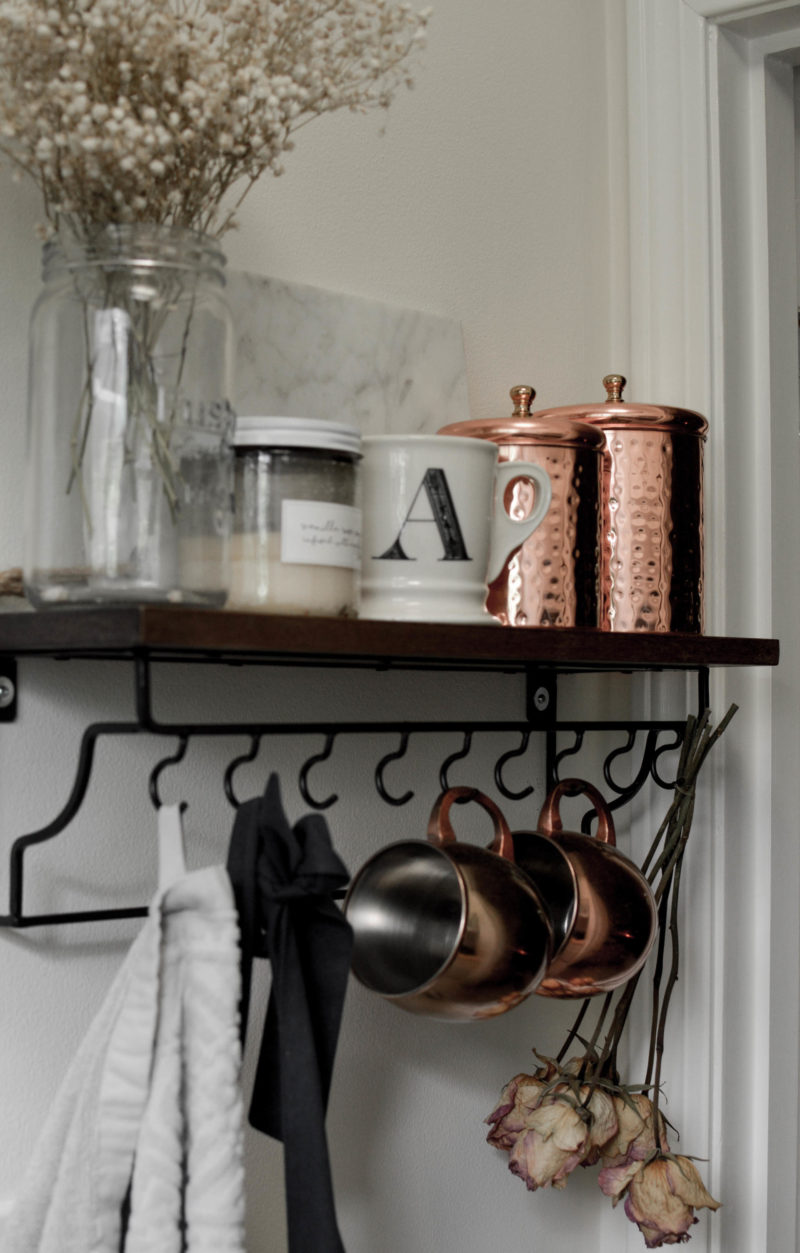 Wooden Shelf | Copper Canisters | Copper Mugs | Hanging Towel | Apron | Marble Cutting Board | Candle | 'A' Mug | XL Mason Jar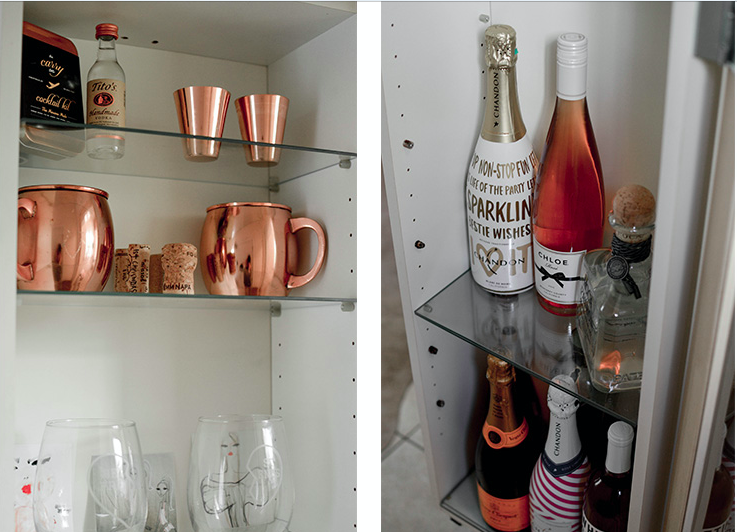 Copper Shot Glasses | Travel Moscow Mule Kit | Copper Mugs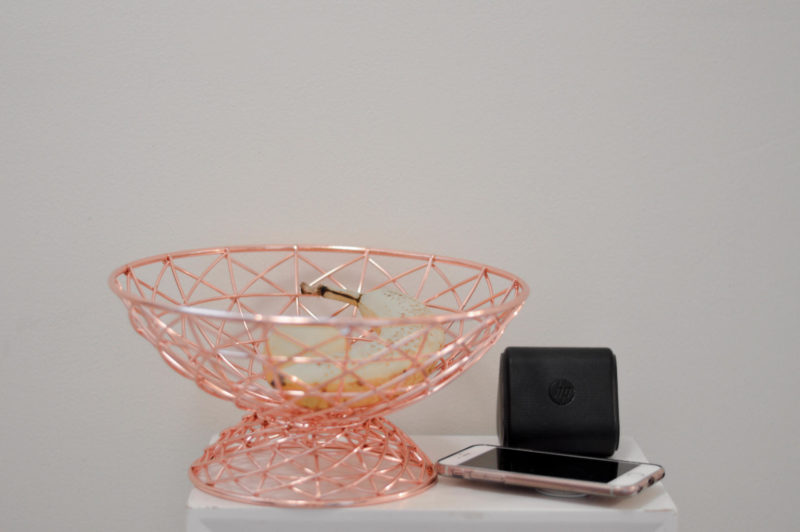 HP Roar Bluetooth Speaker | Copper Fruit Basket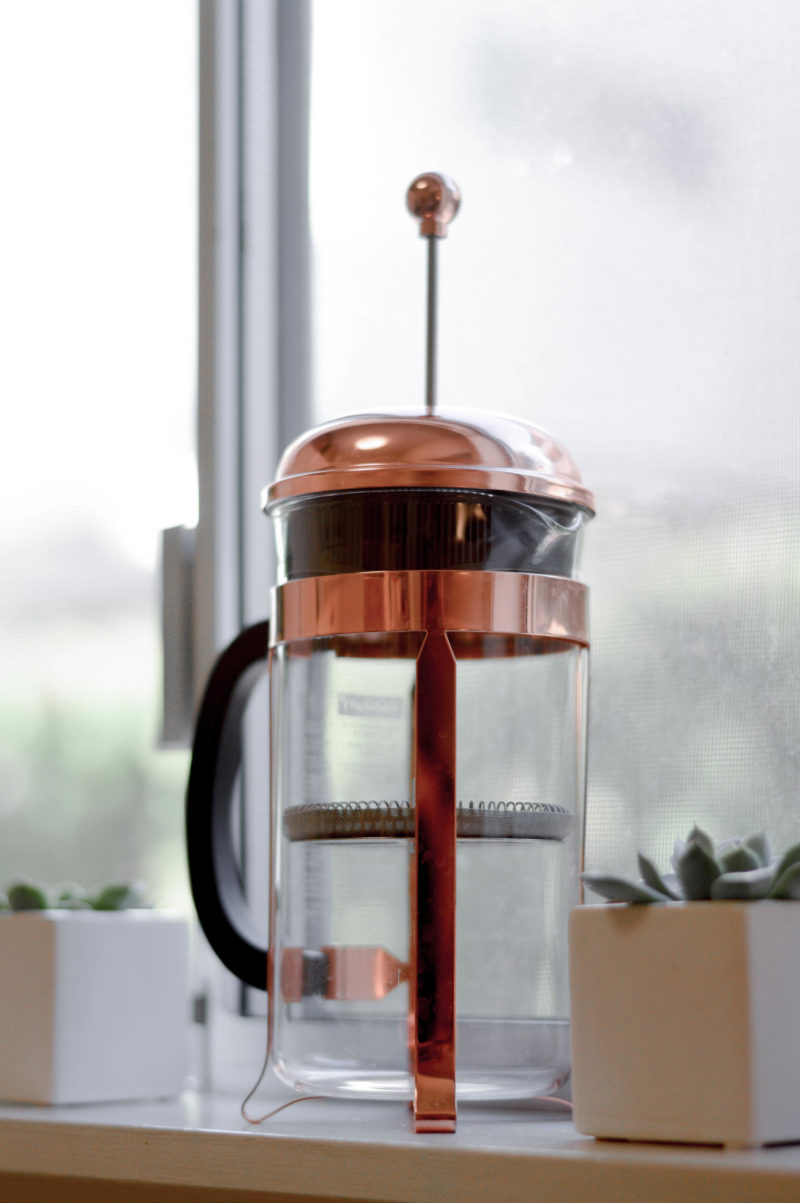 Copper French Coffee Press | Mini Succulents | White Pots
 
Voluspa Candle | Prints from @blairz IG (printed mini versions for myself)
---
BATHROOM
---

Replica Candle | Stress Relief Spray | Faux Succulent | Wooden Tray | Trash Can

Small Gold Canister | Large Gold | Jade Roller | Babor Lip Treatment | Marble Toothbrush Holder

Herbivore Brightening Mask | Herbivore Coco Rose Body Polish | Charcoal Soap | Kate Somerville Exfoliator

Marula Oil Shampoo ; Conditioner | Dermalogica Precleanse ; Superfoliant | Sara Happ Lip Scrub
---
And there you have it! My tiny Santa Monica studio and all of the details that make it home. If you have ANY questions on what you see, or if you think something's missing, just comment below! xx
ALSO – let me know what you want to see on YouTube! Going to make that a fun new goal this year 😉