There's no denying that star prints have invaded the scene, and are being welcomed with open arms by most, if not all.
Thanks to industry leader YSL, we can't.get.enough STARS. I see a new version of the coveted print daily. And this is no complaint – I, too, am welcoming it with open arms. Clearly.
If you've been following along with my most recent outfits on here, then you already know I can't stop wearing these shoes – and this sweater has already made an appearance on instagram. Whoops. I am an outfit repeater (any Lizzie McGuire fans hear Kate's yelling voice when they read that?? LOL or just me?).
Regardless of my inability to mix up my wardrobe lately due to playing major favorites, it's no secret that this print can come with a hefty price tag.
Sure, we'd all love to be walking around in YSL's star print collection, totally okay with the fact that we just dropped about a year's worth of college tuition on a print that (let's face it) is probably going to go out sooner than later.
BUT, that just ISN'T the reality. Which is why I've thrown together some of my favorite SPLURGE items, along with their (nearly) exact dupes so you can pick and choose what you (do or don't) spend your hard earned cash on!
See my star studded favorites below, and simply click on the image to be directed to that item 😉
[show_ms_widget id="35971180″ image_id="41825127″ width="643″ height="508″]
And of COURSE, check out how I styled my favorite star sweater and newest shoe obsession together! Because you can never have enough stars…right?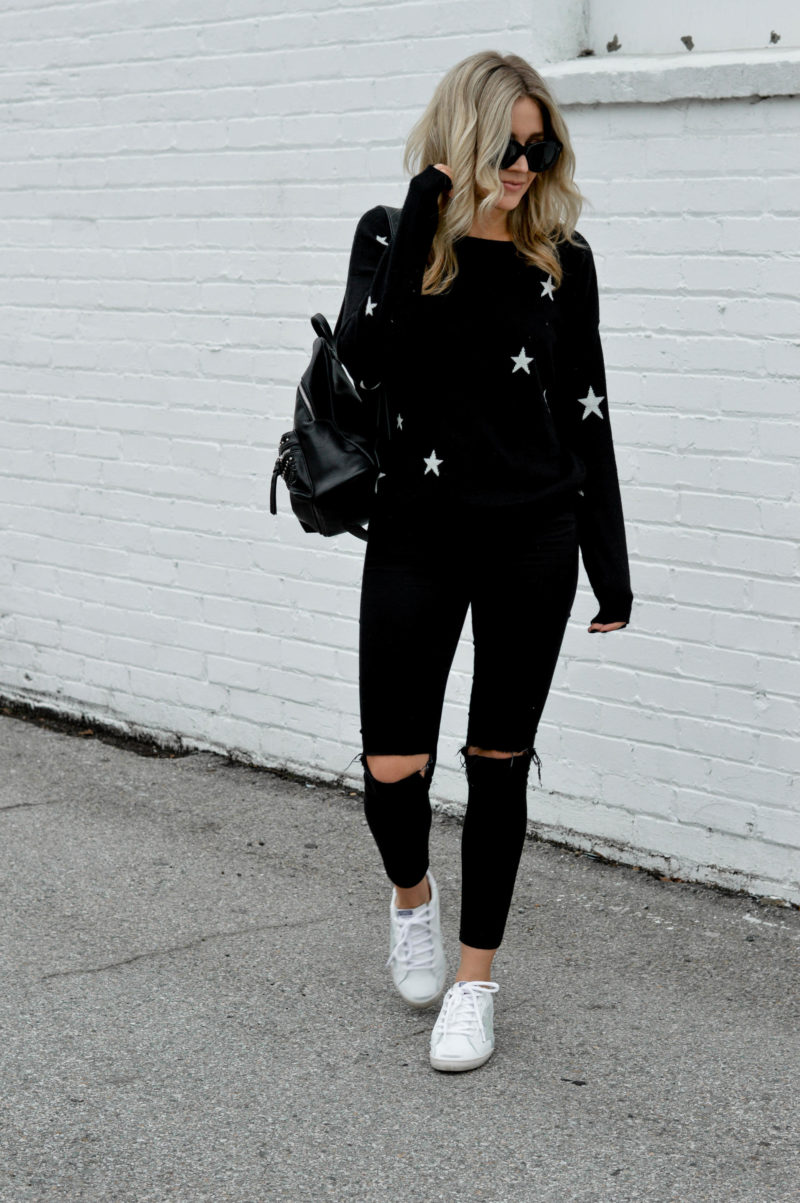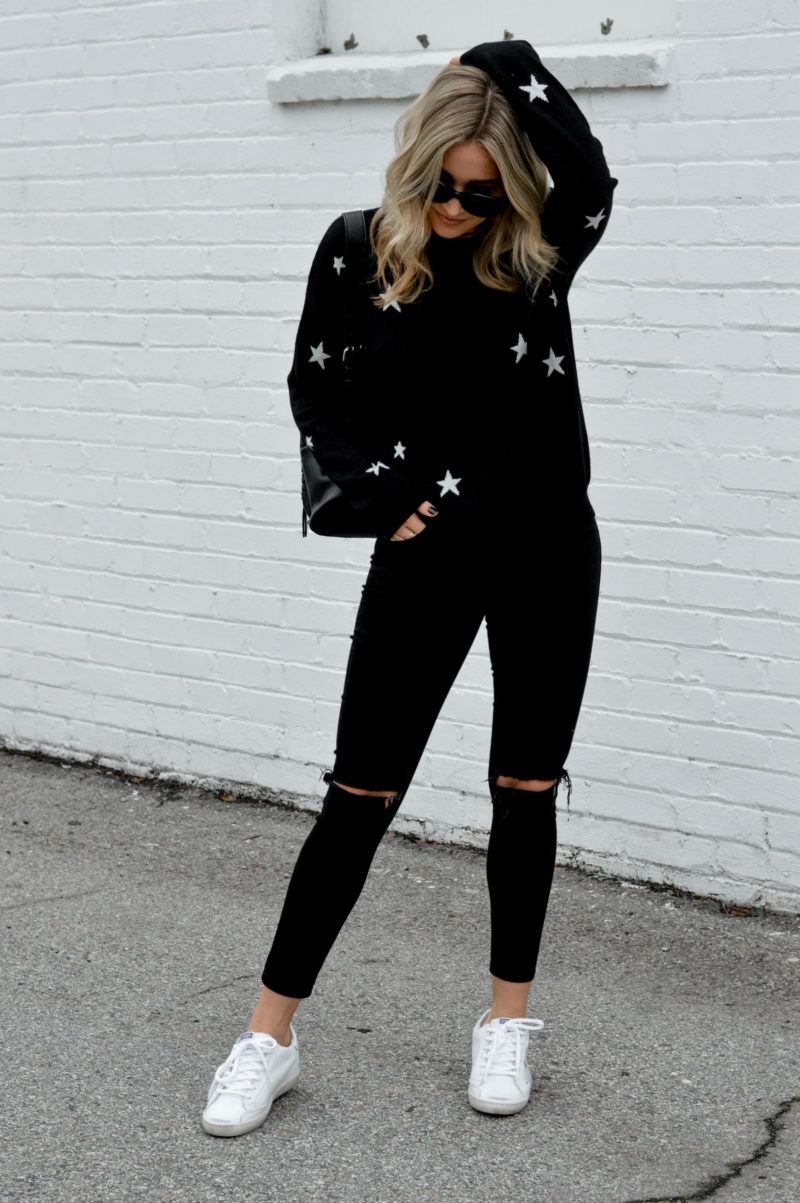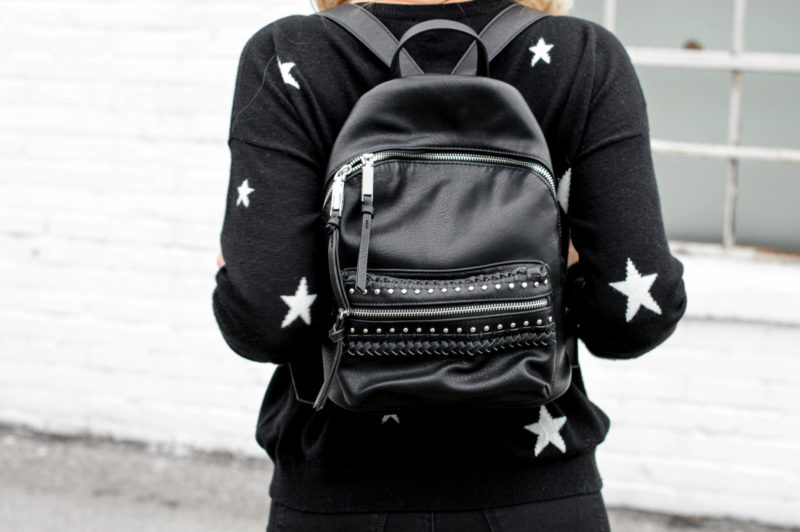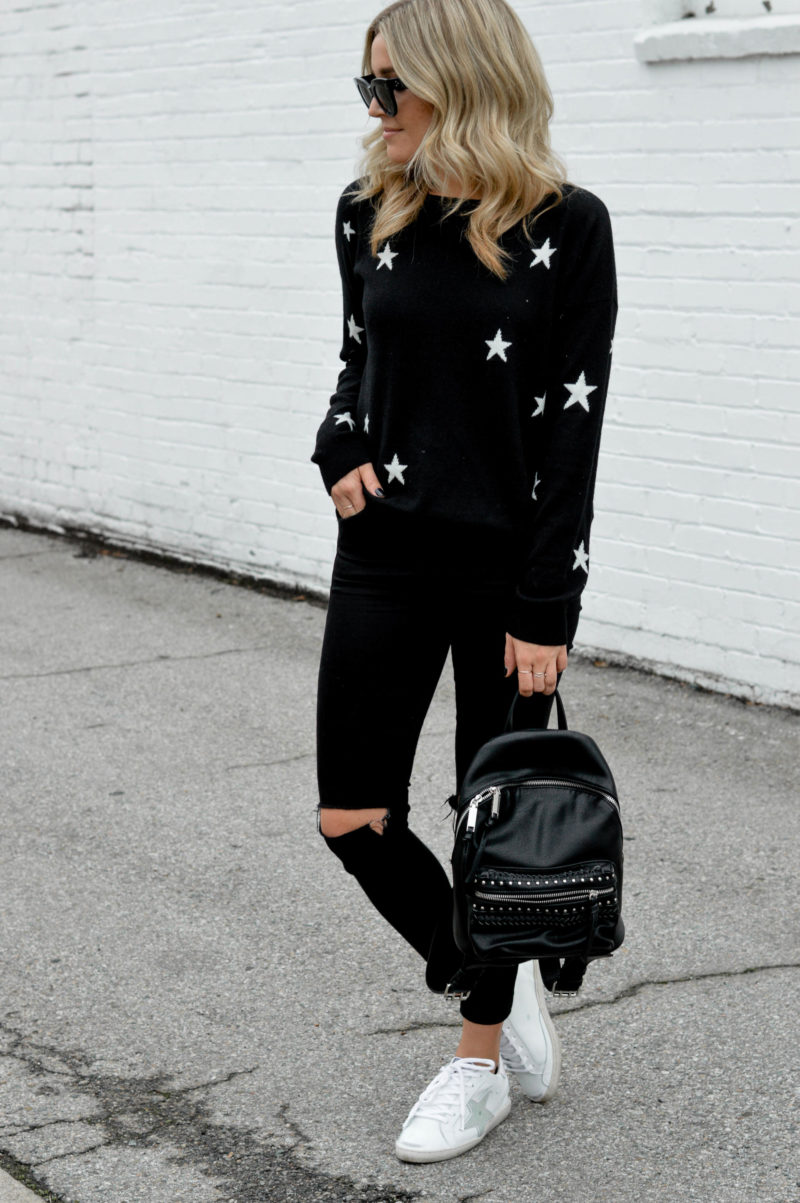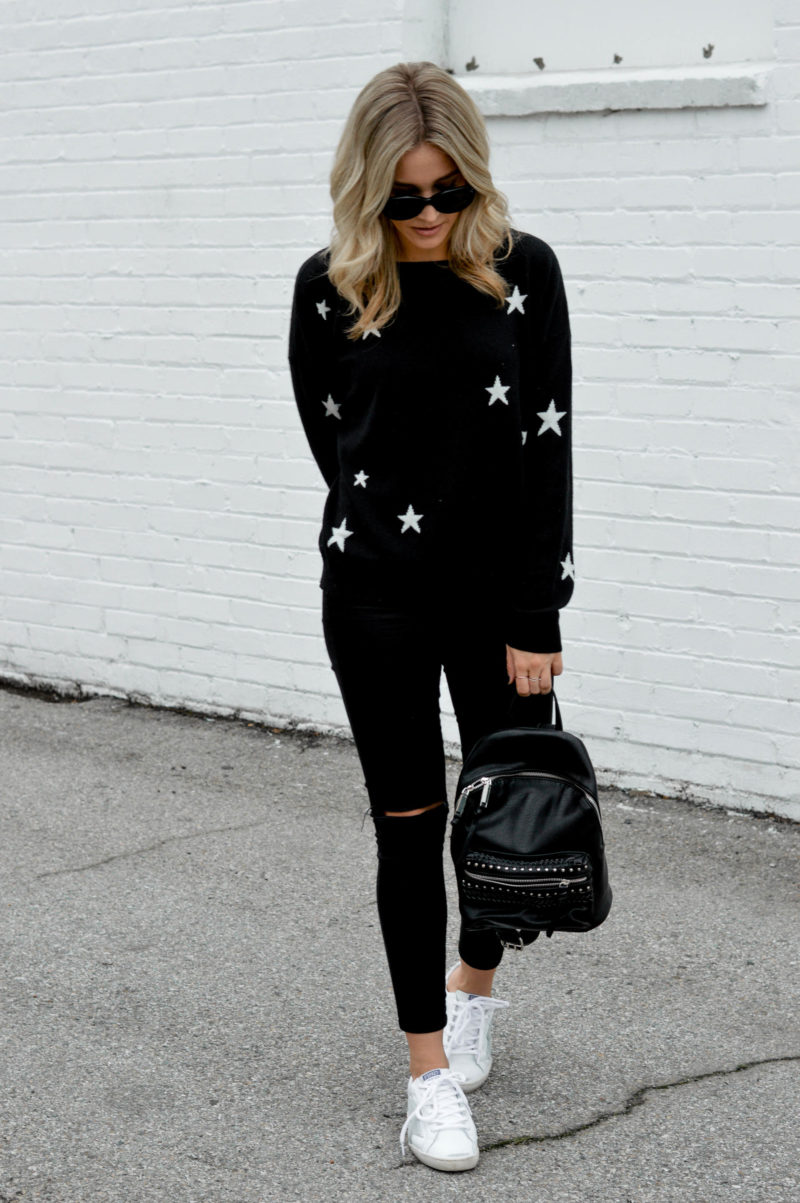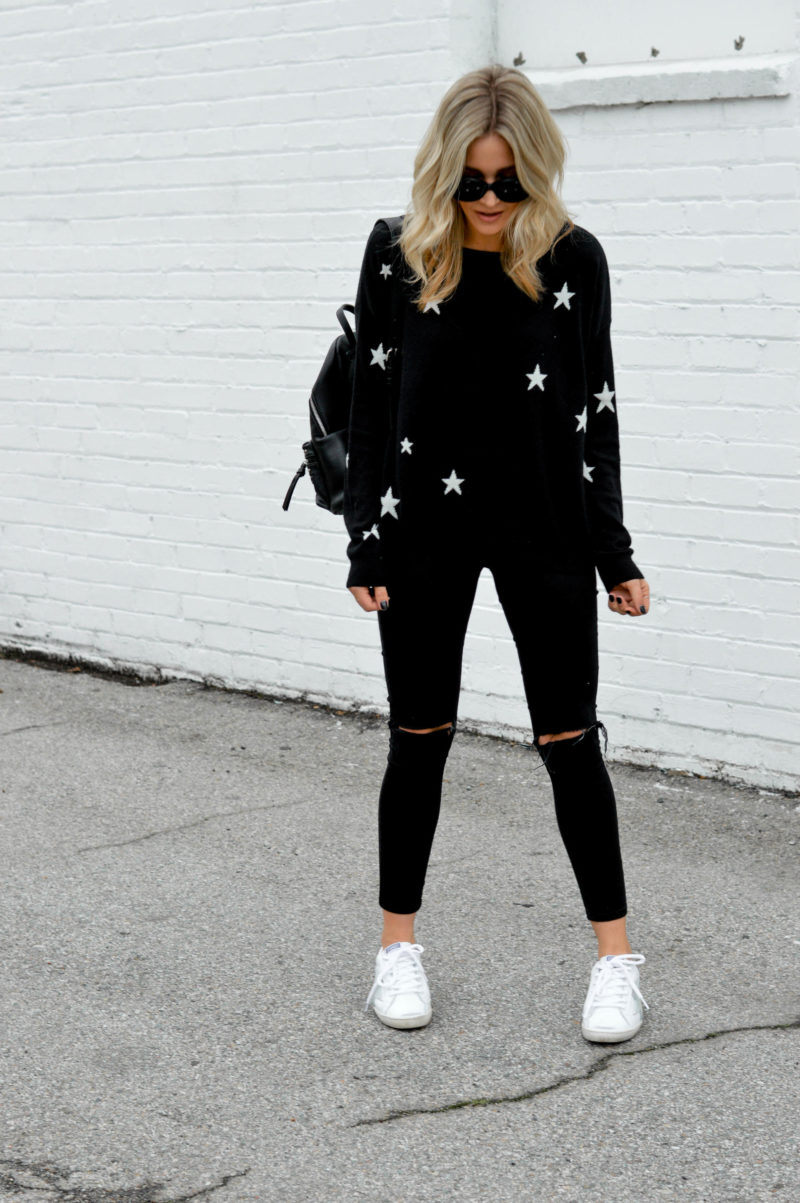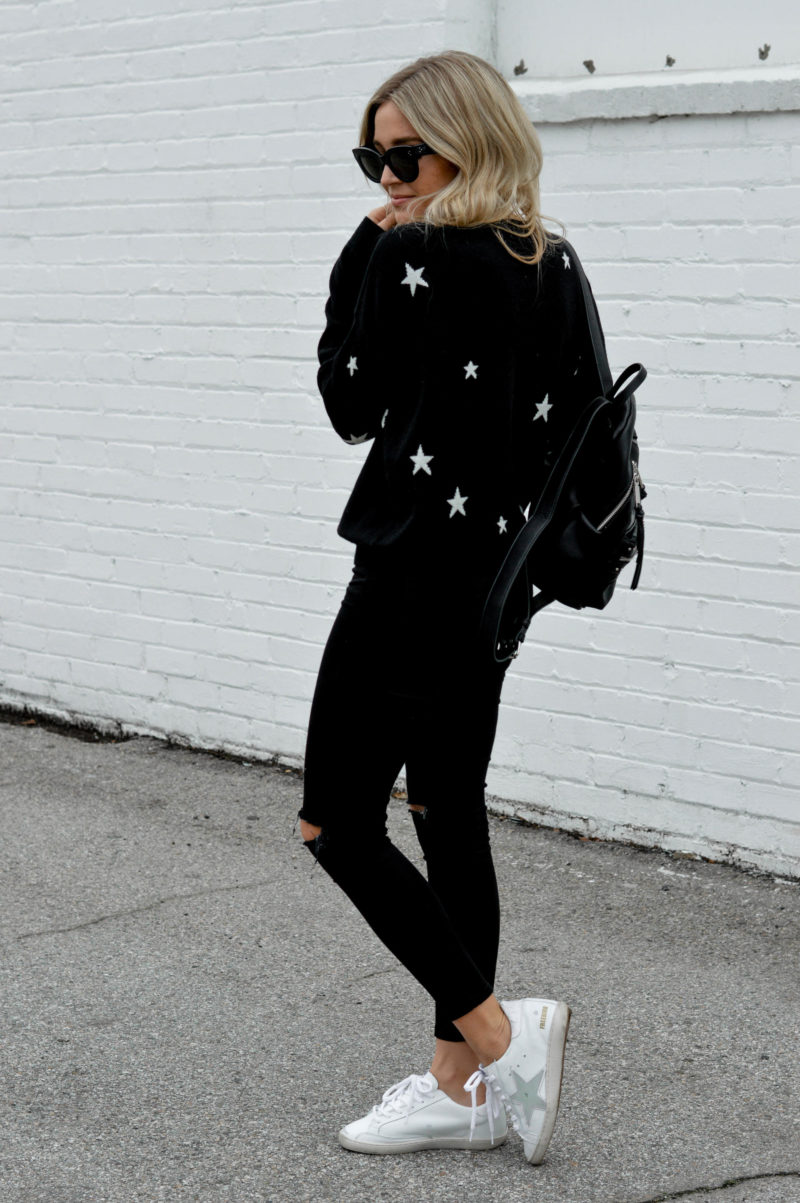 Sweater, Brandy Melville | Jeans, Topshop | Shoes, c/o K Sera Boutique | Backpack, c/o Violet Ray