Mixing neutrals is my absolute favorite. It's so effortless, and the best option when you are in a hurry. This beautiful Caramel Sweater from Press is so easy to pair with everything, but I loved the idea of matching it up with my black flared denim.
I also decided to dig these black booties out of hiding – I love them SO much, but never wear them. Do you ever do that? When you're in the store you try on a pair of shoes and you're like "this is it, this is the.best.pair of shoes EVER and I need them." Well…that's what I did with these – in fact I think my mom even bought them for me because I was freaking out about them so much but #helpmeimpoor – and the poor things don't even get worn! (Hoping my mom isn't reading this because she always calls me out for things she knows I won't wear but want to buy anyways…and she's always right. ugh).
But anyways – turns out, they're still online! Even though I don't wear them to death, I will never get rid of them because they're THAT perfect. So check them out because there's actually a ton of sizes available and they're only $60!
Sidenote – did you guys see I'm doing giveaways the whole month of December? Well…giveaway #3 just started, so visit this link to enter!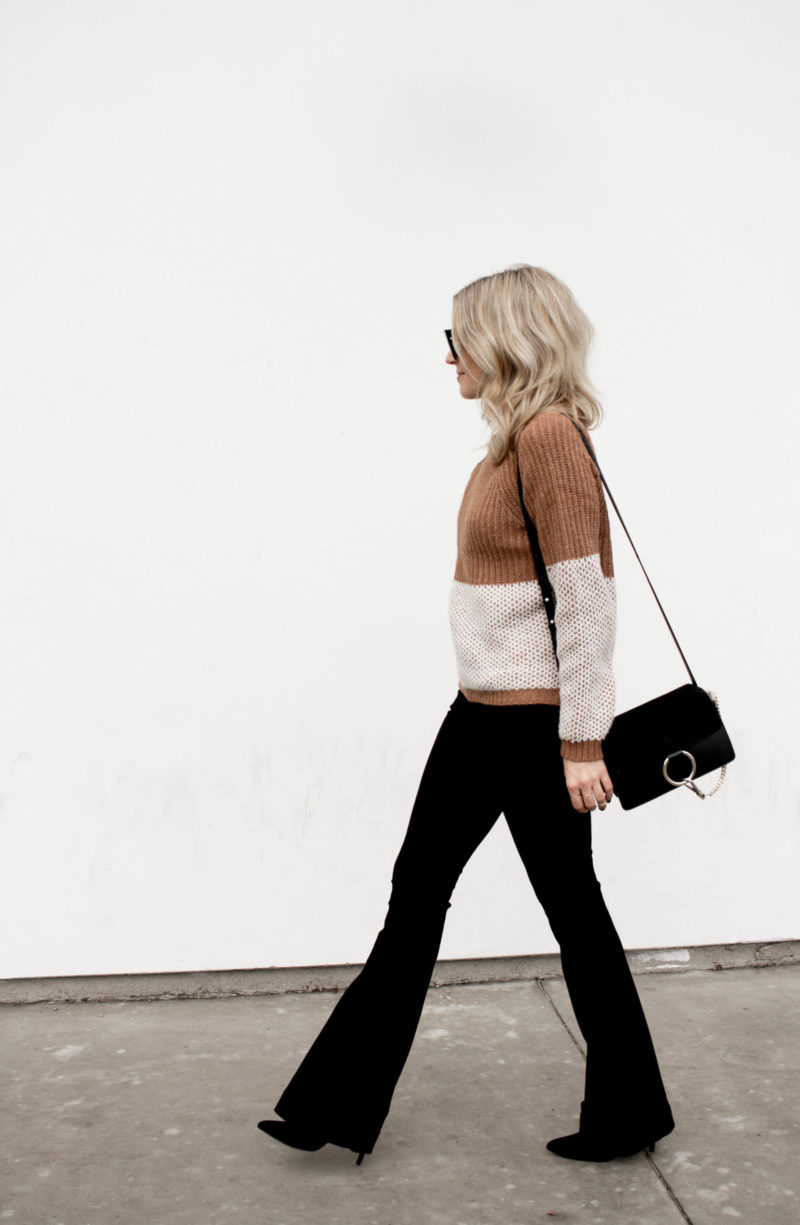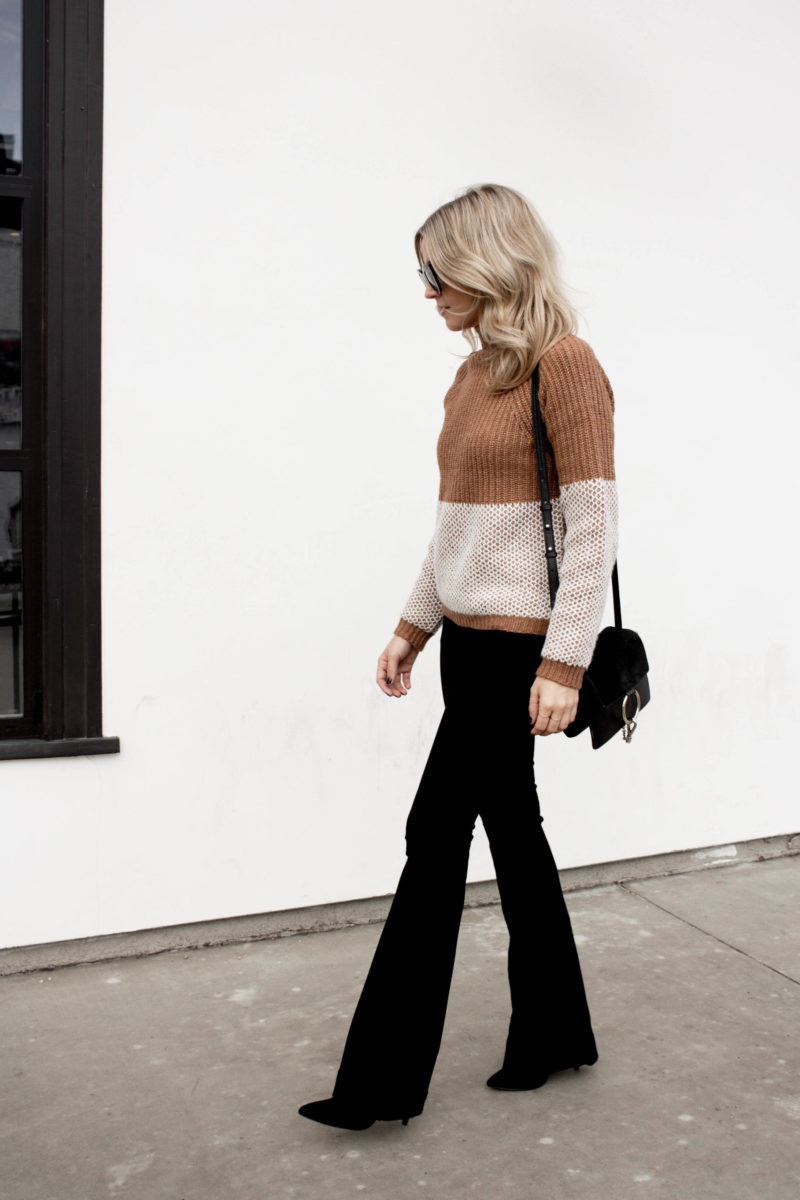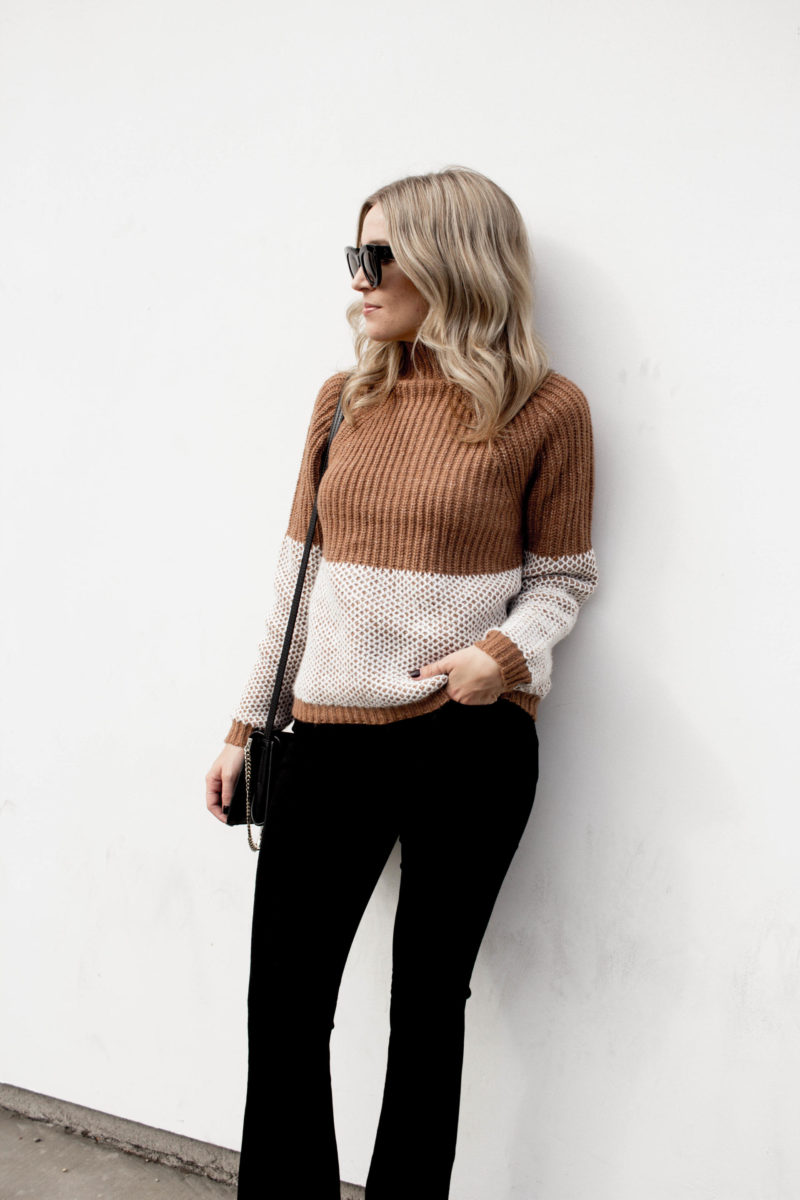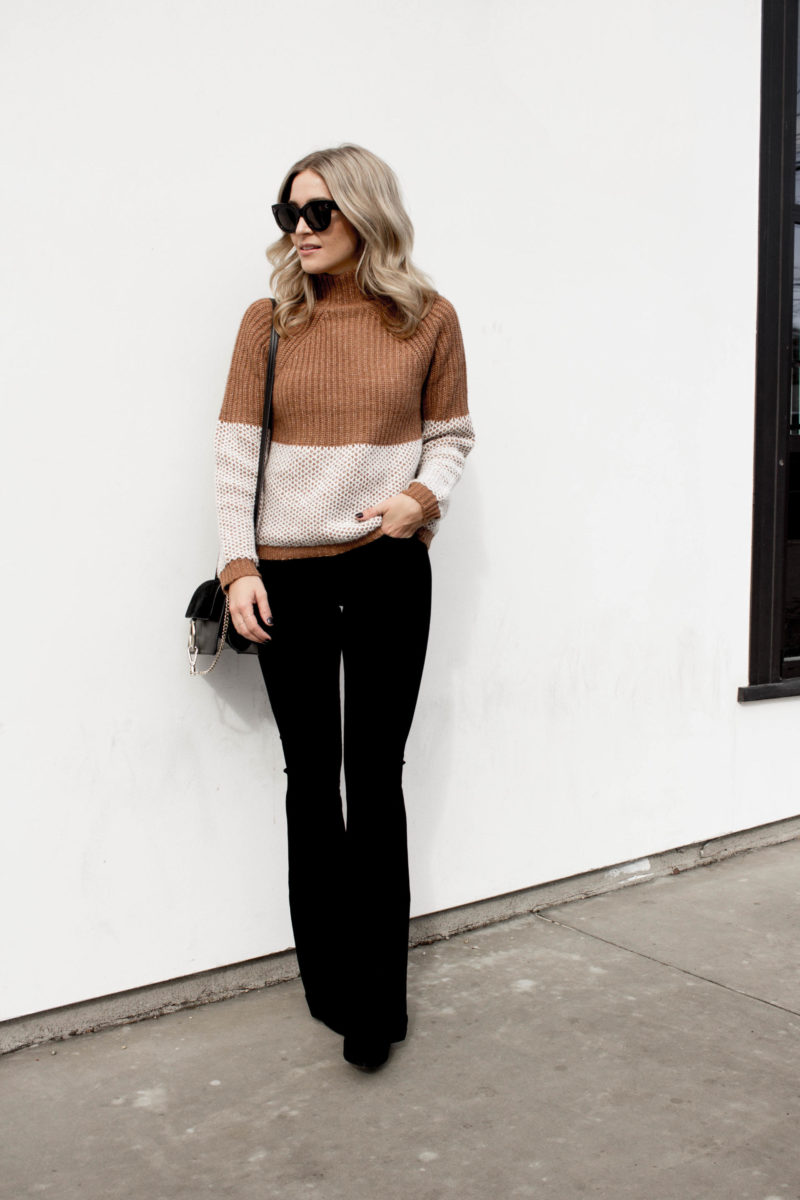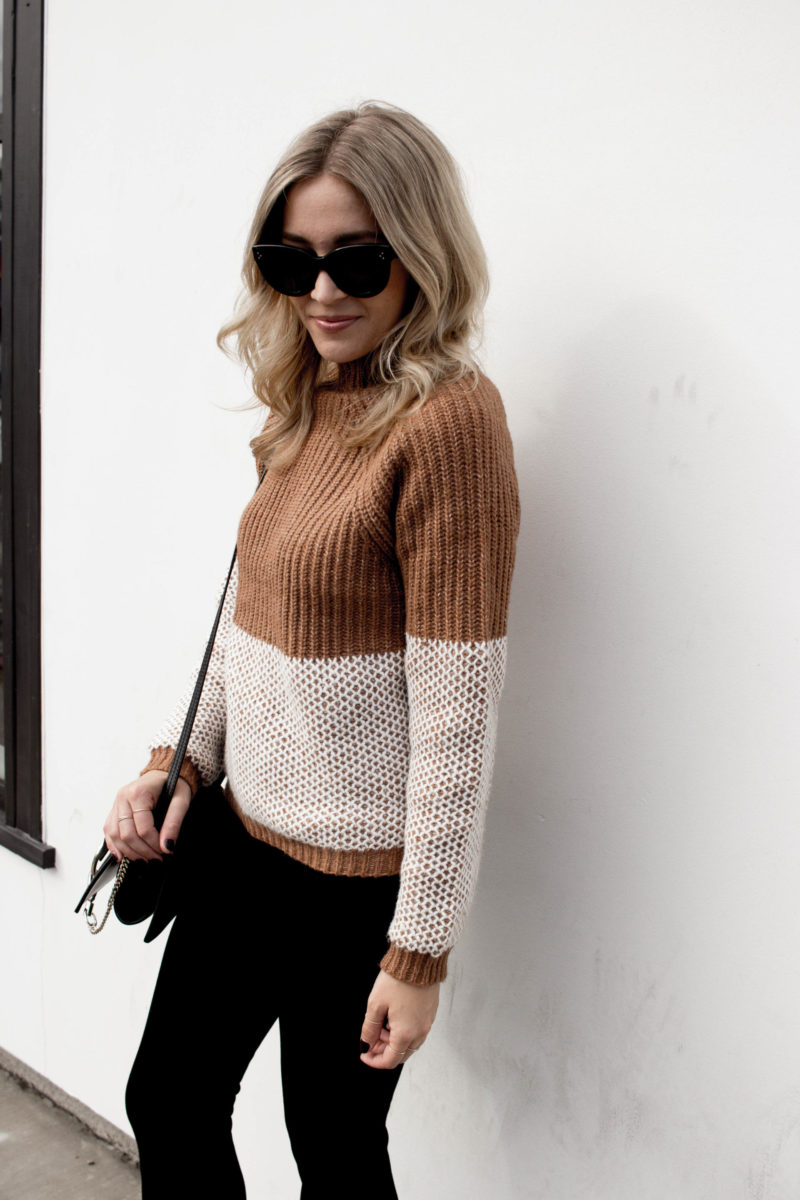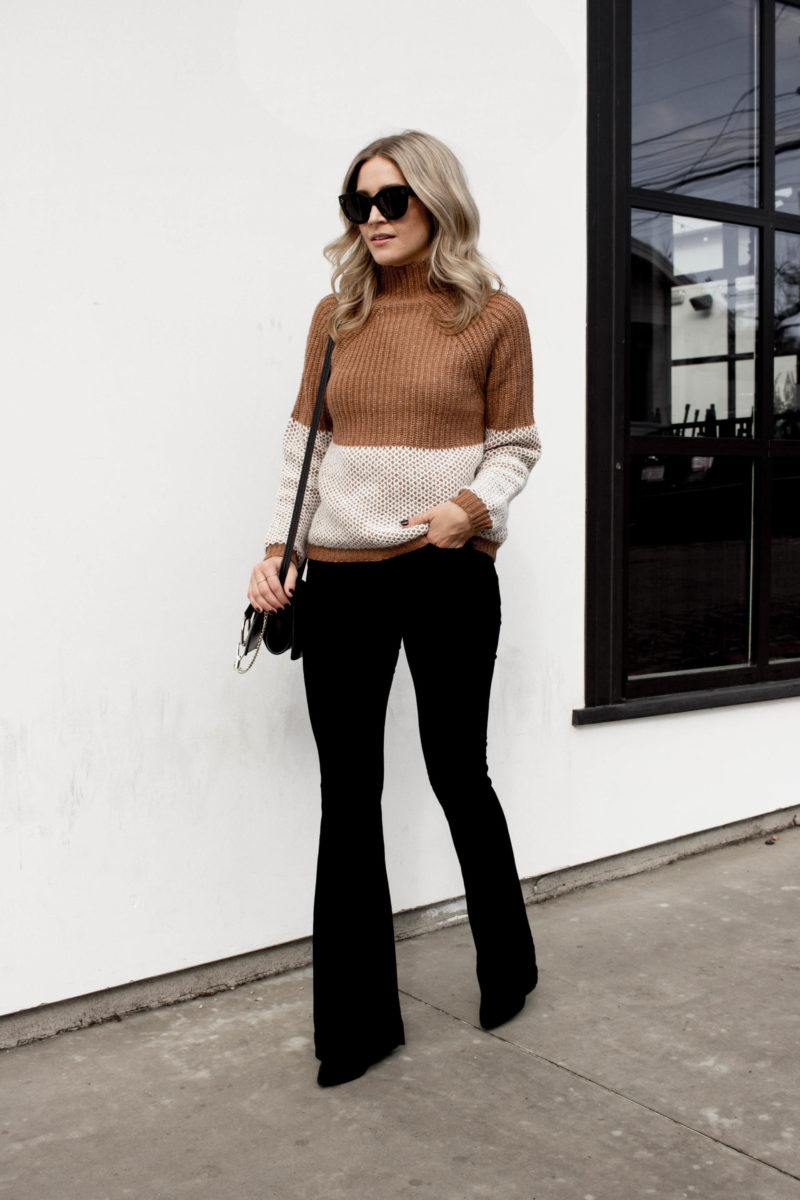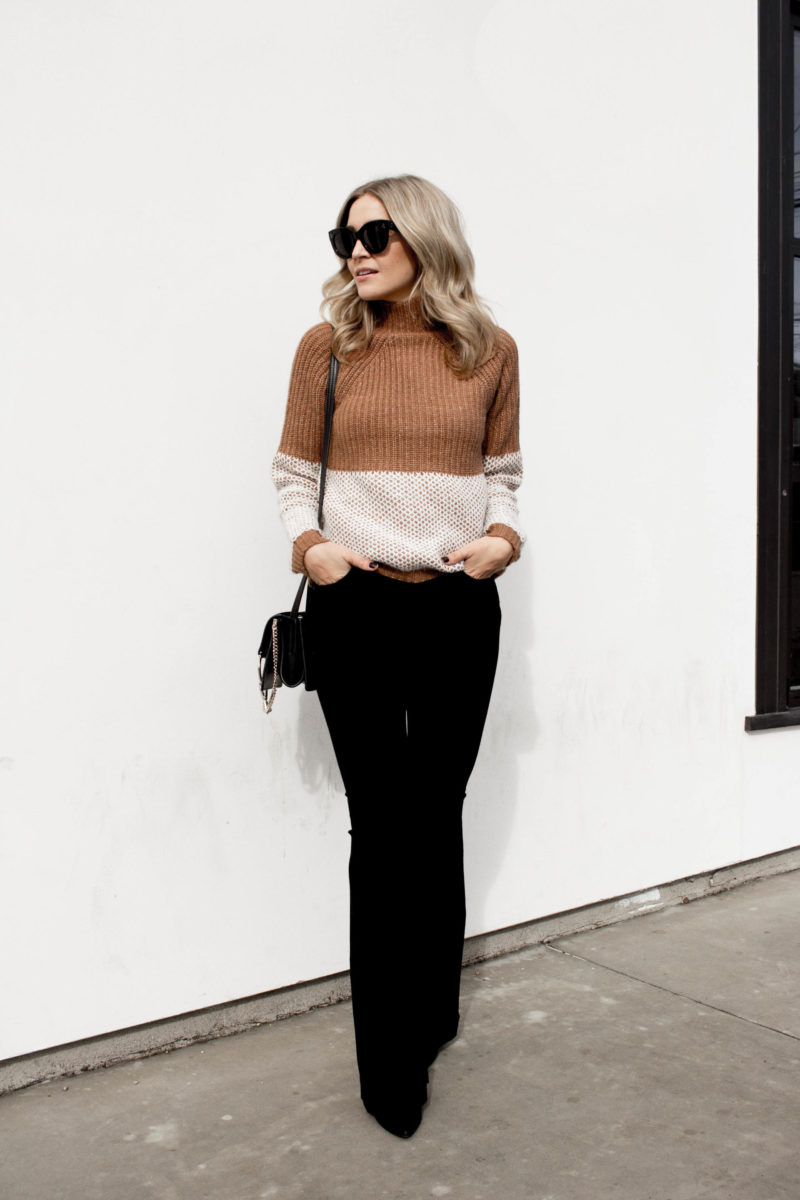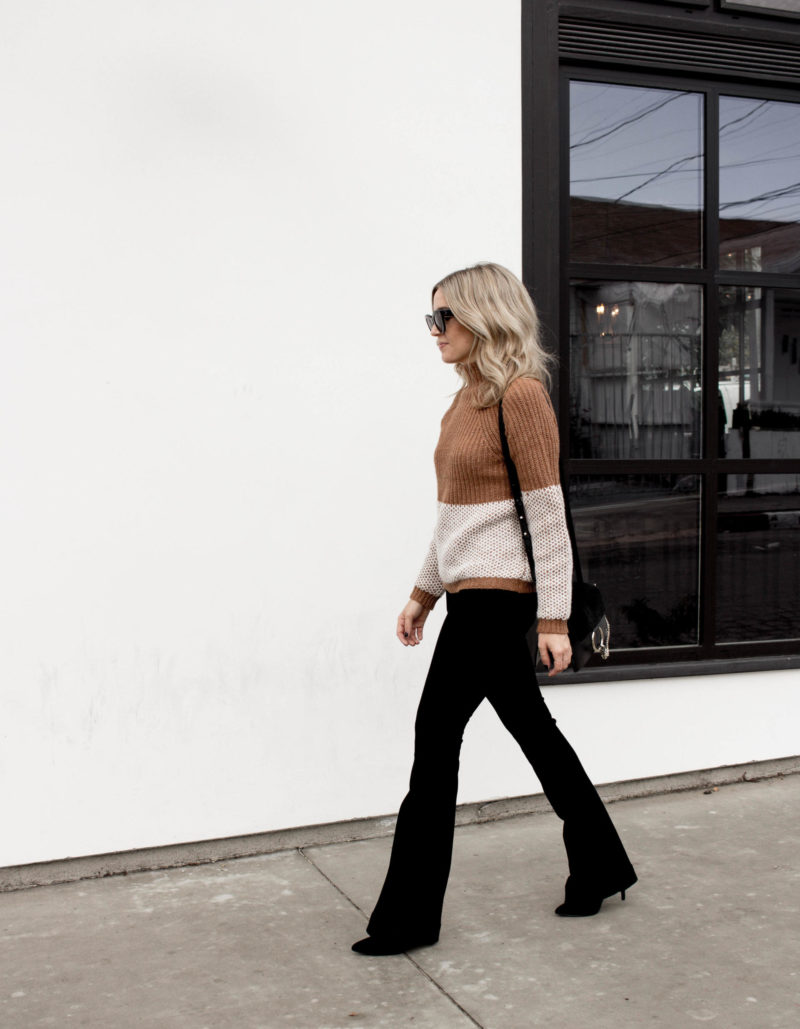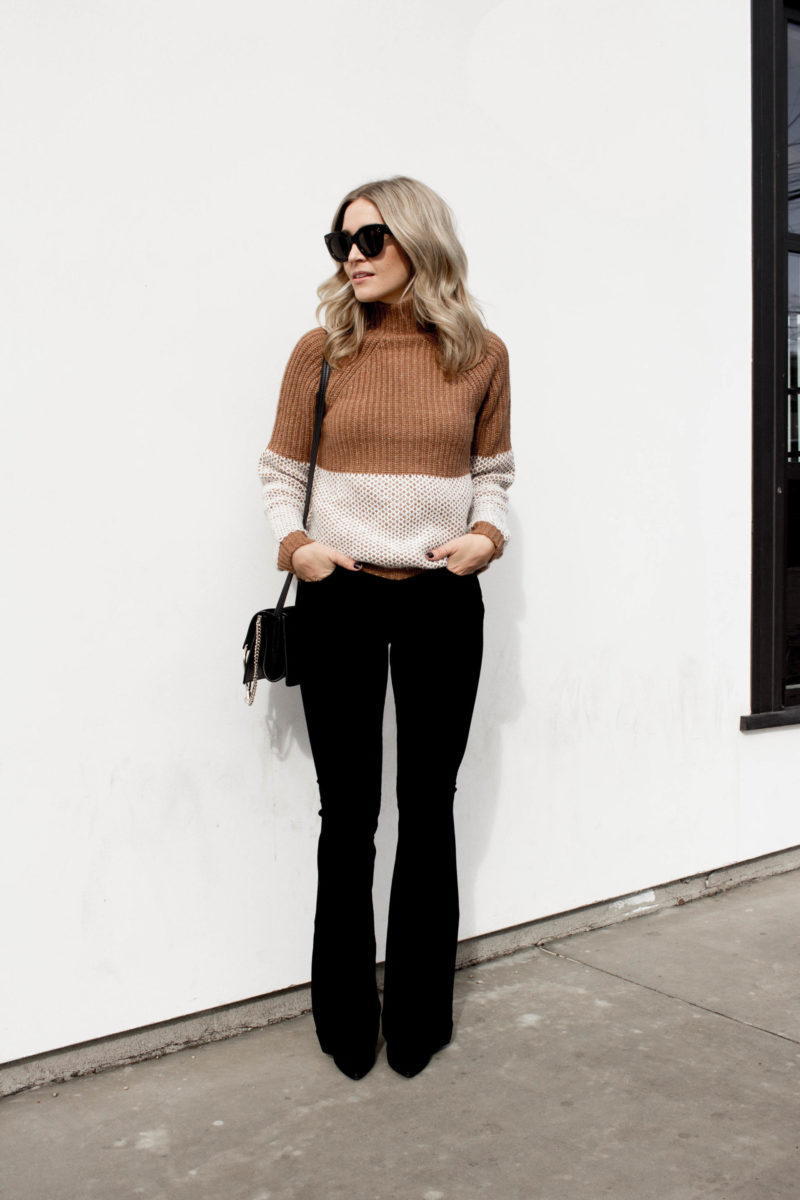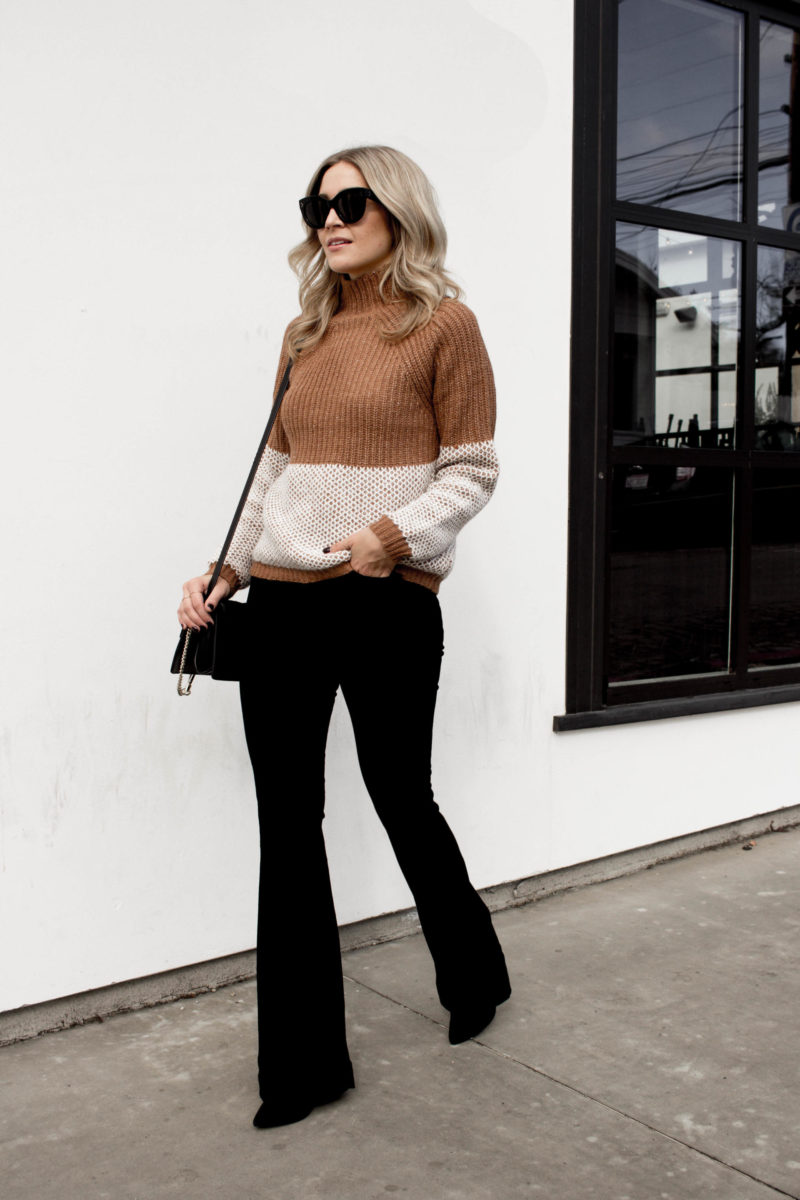 Sweater, c/o Press | Jeans, c/o James Jeans | Sunglasses, Amazon | Bag, c/o Anna Xi | Booties, Nordstrom Rack
Photography by Steven Albano